The Best Gay Escorts are listed here on Sleepyboy. Search below for Gay Escorts, Bi-Sexual and Transgender Escorts. Search for your favourite Rent Boy or Gay Masseur across the UK. We have Gay Escorts in London, Manchester and all Cities across the UK. Whether you are looking for a date, a Gay Massage or a Sauna Companion search below to find your favourite Rent Boy. This is the best Gay & Bi-Sexual Escort Directory in the UK.
VIP Plus
Welcome to Sleepyboy.com
THE UK`S LARGEST INDEPENDENT ESCORT DIRECTORY
NOW SEE ALL ESCORTS PHONE NUMBERS AND PHOTOS FREE
When using an escort site, how many of the escorts are real? how many are still working? and how many sites allow non active escorts to stay on the site even if they stopped working? some sites have over 1000 escorts, but how many can you contact....test it out! try other top sites and you will see ANYONE can say we have 1000 escorts, thats easy, but how many can you contact?
---
If an Escort does not login within 30 days, you will not see the profile
"you know that you can get in touch as we check you can"
Browsing the site is totally FREE or you can view ALL photos and ALL escorts details by joining as a viewer.
For BETTER exposure escorts can upgrade their profiles by signing up and choosing one of the many packages we have on offer Basic, VIP, Silver, Gold & Platinum.
---
When It's Not Just About Sex - Elite Gay Escorts
Gay Escorts have come a long way in recent years and the highly innovative way that Gay Escorts use the internet ensures you can always find what you are looking for and are able to view and compare Gay Escorts quickly and easily using great directories like www.SleepyBoy.com
The development in Gay Escorts means that along with a quick date with a hot escort just for sex, you can also find guys willing to fulfil your every fantasy, desire and other services including Elite Gay Escorts which offer a lot more than just great Gay Sex. From romantic candlelit dinners and relaxing massages to dinner shows and shopping trips - Elite Gay Escorts are great companions along with being great sexual partners.
Elite Gay Escorts are in a class of their own, highly sophisticated and possess the desirable qualities a discerning gentleman requires, whether you are looking for a companion to show you around town, or to accompany you to a private function, elite escorts are a perfect fit. From Museum Visits, to holiday companions there are many escorts on sleepyboy.com from which you can choose from. The Elite Gay Escorts are professionals who are great at making you feel wanted and wonderful while being fun and interesting company at the same time.
Elite Escorts are available for a few hours, overnight, a weekend or longer – each one has a unique approach so you can spend time finding the perfect one for your needs. We can supply you with a few helpful suggestions regarding how best to start your evening off, which will impress your high-class male gay escort - your efforts won't go unnoticed either! Consider a cocktail bar to start, an ideal contribution towards your 'breaking the ice' with your elite gay male escort, let him know what you like him to wear – he can turn up in anything from full black tie to smart casual. If you fancy a bite to eat, then it's worth mentioning that quaint gastropubs are a superb option for a wide range of food choices, accompanied by a friendly relaxed atmosphere, hotel restaurants and fine dining establishments are also great options. If you are new to the town or city your escort is from take some suggestions from him about where he would like to take you on your evening out.
You Elite Gay Escort will want you, above all, for you to be happy so when you are planning your adventure together be sure to be open and honest about what you want from him when you engage his services. There is never any need to be shy when hiring the services of an elite gay escort, the more specific you can be about what you are looking for, the more he can plan to meet all your needs. This can be anything from your favourite flowers to your favourite sexual position.
Elite escorts are the most exciting and interesting Gay Escorts to hire, suave, sophisticated, and ready to please they can be discreet and polite if you want to take them to a public function or hot and horny if you just want them in bed.
The Sexiest Military Uniforms!
Who doesn't love a guys in uniform? Regardless of which particular uniform they are wearing, there's just something about a man wearing a military uniform which is hot!
Ripped Men in Uniform
Part of the reason that we love a guy in uniform is because we know they are in great shape, the muscles and the uniform are a great combination, we know they work out – hard and so will also be great in bed, in or out of their uniform! There is something also about a uniformed man on a psychological level too, after all - you can see hot guys in uniform every day: firefighters, police officers, even the postman(!??). But seeing a military guy just adds that little extra something, it is a profession which has a high masculine appeal, well-regarded and respected, and often there's the connotations of "control" present in some form - and to be able to break through some of those rules and regulations can evoke the image of debauchery on the highest level, so what's not to love about a guy in uniform?
Sexy Sailors
Take sailors, (yes please!) and the navy, for example, whatever their rank, there is just something highly erotic about men in tight trousers, away at sea for long periods of times with only other men to converse with, and maybe even play with. Visions of young men, learning their way in life the best that they can, handling rough seas, and binding ropes to support both them and their fellow seamen, 'til they reach land once more...
Hot Pilots
Or you may favour the highly classy and refined RAF style airman. They personify sleek, streamlined quality, speed and height, swift of both brain and body; earning themselves medals, which they wear ever so proudly...
Dirty Army Guys
But undoubtedly, the top spot when it comes to sexy military uniforms has to be the ones adorning those guys in the army. They've got it all - Their loyalty, the strong bonds they form, and their commitment to the cause. An army man will tell you how it is; they'll tell you what they want, and how they like it - so be ready and forthcoming. Let them teach you some new things; being away for months at a time, they're sure to have a few tricks up their sleeve that you'll enjoy. These men are strong men, but just wait till they let their guard down - turn that tough guy into the laughing sweet goofball that he really is!
Military Uniforms are Sexy
Of course, once you have chosen a man in your favourite, sexiest military uniform, you can't help but ponder upon the best ways to be able to get him out of it. All military uniforms hold some type of sex appeal; it just depends on which type you prefer your chosen man to be, but whether you've a man who protects the land, the sea or the air, to be dominated by, or to dominate, a man in uniform can be so much fun!
Incorporating such things into role-play, can add a touch of excitement to any scene which can be played between two guys - or even maybe more. Let your fantasies unfold, and be explored by a sexy army man, in shiny boots, with a ripped chest, and a serious dedication to any job he undertakes. What could be better?
R.I.P.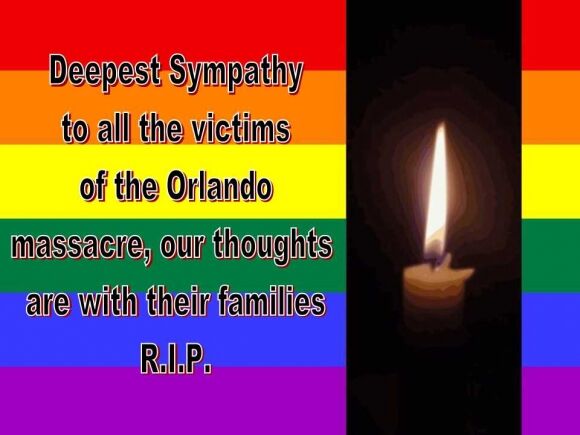 Do You Prefer a Regular Escort - Or A Different Guy Each Time?
Sometimes it takes a little bit of courage to book a Gay Escort for the first time as you are plunging somewhat into the unknown but once you have and realise how easy and great it is you will be ready to book again and again – the question then becomes, do I book the same guy or do I try someone else?
Location Location Location
So – if you travel lots then having a different guy each time is the obvious choice, you pick a guy that suits you in whatever city you may be visiting. Booking a gay escort in advance of your trip is a great idea as you can pre arrange and look forward to your meeting. Perhaps the Gay Escort can take you to a few great bars or restaurant before heading back with you to your hotel – in this way you get to see the best of the city you're staying in along with meeting a reliable escort for great sex also!
Choosing a Different Guy Each Time
Some gay men prefer to select a different gay escorts each time they book even if they don't travel, this is perfectly normal and are many reasons why this is a great idea. Some men decide on a different gay escort because they simply prefer the excitement of meeting someone new, or perhaps it's because some escorts offer services that are specialist for a particular fetish or need. They may just like to keep things fresh, and meet new guys each time, there is also an element of keeping things uncomplicated. Knowing you are going to have great sex with no strings attached is often easier when it's a new Gay Escort each time.
Whatever your reason is, then it's fine to do just that. The world of gay male escorts is vast - there's a lot of decadence to be uncovered, and enjoyed, so why not treat yourself to more than one guy, at any one time even, if that's how you like to play?
Regular Benefits
Then again, on the flip side of this, you find that some men prefer to book the same Gay Escort escort over and over again. There are many benefits to this; one of them being, of course, that you build a rapport with your escort, so you get to know each other - they will soon ascertain how you like things, and can lead the way to new ventures which you may thoroughly enjoy also. You must also remember that although he maintains a professional relationship with you, a regular gay escort can often lend psychological support and become more than just your escort; as they get to know you, you may come to cherish the emotional time, and investment, that they could provide, alongside their other favours. You choose what works for you
This kind of professional relationship can bridge the gap for many men, who find they are far too busy to be able to commit to a relationship, yet feel that they can confide in, and unload, the weight of their stresses and other tensions to their escort. These kind of client / escort meetings are often booked on a regular basis, whereas those one-offs with individual guys can be a little more spur-of-the-moment and sporadic.
There is no right or wrong to booking a male gay escort; whether you prefer to see a regular guy, or many. It really is down to personal choice, depending upon your personal requirements and needs with regards to what you choose.
Always be open and honest as to how you wish him to perform, and what you expect; don't be shy about expressing your desires - rest assured that your gay male escort will have heard it all before, so you will be left in their very capable hands, about to experience one of the most thrilling times that you could imagine.
A Fun Guide to Butt Plugs
One of the most popular sex toys for the gay guy has to be the Butt Plug – the come in all shapes, colours and sizes and some have fun extras like being inflatable or vibrating! These great little (and sometimes very large) sex toys are a firm favourite for many men across the UK.
Great for play time with your favourite Gay Escort or just going solo, Butt Plugs are an ideal sex toy for those seeking anal stimulation anal and these sizable toys can also be used for anal sexual training. Guys get a lot of pleasure from using butt plugs as the prostate is located just inside the anus - when this is stimulated by using a butt plug, the orgasms become more intense and often last longer!
Butt Plugs are great as there are many, many nerve endings located in this area of the body that using them can create an experience of sensory overload of sexual pleasure – this happens often when they are applied just in the right way by a skilled Gay Escort while playing with your cock and mouth.
There are so many different type of Butt Plugs that you will be sure to find one which fits your needs and your ass! If you are a newcomer to these great fun toys, then it's always best to start with a smaller plug and work your way up to the larger ones. You should never rush the insertion or cause stress to the area as the skin is highly delicate and can soon tear, lots of lube is often required as Butt Plugs are more rigid that a penis and so less forgiving on insertion. One of the Gay Escorts on SleepyBoy.com will be happy to help you relax enough to get one in.
When inserting a Butt Plug it should slide in easily, using a lubricant will majorly help with this, either a lubricant designed for anal play or a water based lubricant, as this type of lube is compatible with every kind of sex device material. If you experience any discomfort or pain, then you should stop. Never force one of these toys inside of you, but don't be scared to add more lube if you need to! Many online sex shops will sell a good range of butt plugs. If you are in for the long haul or a little sexual training, then it may be worth checking out what kits are available. These plug kits will offer a selection of differing sized plugs, including those with are slimmer in width, to the bulbous, so you will be sure to get the end result you want by increasing the size of plug gradually.
Some Butt Plugs are designed for long term use, so you get used to the sensation of being stretched. These can be worn throughout the day, including hollow plugs, which you can wear during your daily activities and are easy to clean and keep hygienic. If you like friction and feel of the insertion, then some are designed with added textures on the outside to pleasure you further.
For example, some look like corkscrews or can vibrate, these are brilliant devices to incorporate into fore-play. Ceramic plugs look classy, these toys are amazing when cooled down or warmed up, they come in attractive designs and varying sizes, so there is something for everyone. Some plugs are decorated, the wider end of the plug, can be decorated with semi-precious stones, making for a highly erotic visual, and the perfect gift to give a lover. Stainless steel and metal plugs, are the ultimate in hygiene, as they are non-porous and so easy to keep clean and store after use. These toys are also ideal for sensory play or even a little electro stimulation for an extra shock factor!
If role play is your thing, then keep a look out for those which are designed as animal tails, you can choose from a curly pigs tail to a strong oxen tail and even a swishy horse tail to live out all the possible pet-play fantasies you may have. There are so many options available to you, and you are sure to find the ideal plug that revolutionises your anal play.
Whatever your fantasy or desire the hot guys on www.sleepyboy.com can fulfil your every desire – find your guy online now!
GAYSCENE
Men With Beards: Hot Or Not?
Over the last few years, we have seen a noticeable increase in the number of guys growing beards - it has become a bit of a style staple for those who are fashion conscious! It comes as no surprise that the bearded 'manly man' is coming back into fashion after so many years of being on the back burner.
Gay Escorts & Beards
The beard is certainly not a new thing or phenomenon - nor can every guy carry one off, but for those that can the question is – is he Hot or Not? The Gay Escorts on Sleepyboy.com are many and varied in their appearance and approach but as most of them are very fashion forward and great looking would the clean shaven opt for a beard? Those that love a Gay Bear rather than a Twink would probably say Hot, while those who favour the smoothness of youth would say not – but let's take a closer look at the Beard Factor!
It's something of a misconception that if you grow a beard, then it will automatically increase your cool ratio - to put it bluntly not all men suit them! For those men that have them some don't keep them adequately groomed, so they end up looking like a caveman, rather than the guy on that advert which you saw on the tube this morning!
Facial Hair is so Manly!
Facial hair certainly adds a touch of manliness; it exudes the image of someone in possession of a strong and rugged persona - and a guy who can grow a good beard probably has some decent chest hair which you can run your fingers through too.
Of course, if you prefer your guy to have a youthful appearance and smooth skin, then beards are not for you - though you should never say "Never"; everyone should try something at least once! (A sentiment which has probably gotten a lot of you into some interesting scenarios!)
So whether or not you prefer your beards to be more "lumberjack" than "Tony Stark", there is a lot to be said about the benefits of having a guy with a beard - the age-old saying of "hairy lips, makes for happy nips" doesn't come from nowhere, after all!
The Sensory Benefits of Beards
Beards can add a whole new sensory factor to the equation; they can tickle and tease, and even scratch... if you like it rough, then try some stubble, rubbed against soft and delicate skin, to arouse and titillate. Running your fingers through it, and even grabbing it forcefully, can all be rather playful.
Some, of course, may consider the points which I've made to reflect a positive light, to have a negative aspect, and images of hairs stuck between your teeth, and stubble rash may spring to mind - plus a beard does tend to make guys look a lot older than they actually are. Guys with smooth faces tend to smell great too - that's not saying that hairy guys don't, just that things like toiletries, and aftershave, seem to stick around longer when they get the chance to touch the skin!
There are a lot of points to take into consideration when it comes to beards and facial hair; what suits one person, doesn't always suit another; plus one guy's hair can be smoother, courser, finer and thicker than the next, but in the end, the answer to the question of whether guys with facial hair are hot or not would have to be "hot!" They're manly, can add stimulation, and can be trimmed and grown again to encompass many styles and variations. So what's not to love?
Gay Escorts, Bi-Sexual Escorts & Transgender Escorts in London, Manchester, Leeds, Birmingham & The whole of the UK
A major change has taken place in the last five years, where you can see an increasingly obvious decline of the gay escort in London and the gay escort in the UK. The reason for the decline of the male escort on the streets is the increase of the internets popularity. There are many reasons the gay escort in the UK has moved business online. A bi escort in London can feel more secure and can find far more clients online amongst many other reasons.
With the popularity of the gay escort in the UK and the openness of the gay community, there are many homophobic gangs which harass popular spots where one can find a gay escort in the UK. The same is said for the bi escort in London. Though the bi escort in London isnt gay and doesnt focus only on males, they are often harassed by anyone that disproves of their acts. The internet offers a safer place where both a bi escort in London as well as a gay escort in London can do business without the worry of being harassed or tormented based on their sexual preference.
Also, the bi escort in London can find a lot more business by posting an ad online rather than standing on the street where they once were. The bi escort in London also has a place in many of these online websites. The online world offers many customers that may have been uncomfortable or unable to approach a gay escort in London to do it in a more discreet and secure way. Instead of asking inappropriate questions, especially for first timers, a client can look at what the bi escort in London offers and then contact them for service. When approaching a gay escort in the UK usually happens in a quick manner and the client cannot fully look at them or communicate with them, and the internet provides the client with as much information and images as the client may feel they need.
A male escort can work online in several ways. The most popular is finding a gay escort in London website which offers ads which can be posted. The male escort then creates an ad with pictures, personal information, measurements, services they offer, and prices. This makes the shopping and searching much easier. Once the connection has been made and the male escort and client are in contact they can determine the place and time to meet. From there they male escort gets their payment and its 100% for them. A gay escort in the UK can find ads online anywhere from the very inexpensive to extremely pricey, depending on the traffic in the website.
The other way that a male escort can find work online is through an agent. Very rarely does a gay escort in London actually have a "pimp" as they tend to work alone or with an agency. The agency is a great way for a gay escort in the UK to find business and to keep it consistent. The way it works with an agency is that the client looks through the different pictures and chooses a male escort. Then based on the location, services, image, and personal preferences they choose a gay escort in London. Once they find what they need, they contact the agency and set a time of meeting and location. When the male escort finishes their work and takes the money, they give a percent to the agency and keep the difference and any tips. The percent is determined based on the popularity of the agency.
Thought you can still find a gay escort in London on the streets, there are far less today than there were 5 years ago. The internet has taken over and is controlling the male escort market. Whether through an agent or working on their own, the male escort can do business in a safer and more secure manner online.