The Best Gay Escorts are listed here on Sleepyboy. Search below for Gay Escorts, Bi-Sexual and Transgender Escorts. Search for your favourite Rent Boy or Gay Masseur across the UK. We have Gay Escorts in London, Manchester and all Cities across the UK. Whether you are looking for a date, a Gay Massage or a Sauna Companion search below to find your favourite Rent Boy. This is the best Gay & Bi-Sexual Escort Directory in the UK.
Spotlight
Welcome to Sleepyboy.com
THE UK`S LARGEST INDEPENDENT ESCORT DIRECTORY
NOW SEE ALL ESCORTS PHONE NUMBERS AND PHOTOS FREE
When using an escort site, how many of the escorts are real? how many are still working? and how many sites allow non active escorts to stay on the site even if they stopped working? some sites have over 1000 escorts, but how many can you contact....test it out! try other top sites and you will see ANYONE can say we have 1000 escorts, thats easy, but how many can you contact?
---
If an Escort does not login within 30 days, you will not see the profile
"you know that you can get in touch as we check you can"
Browsing the site is totally FREE or you can view ALL photos and ALL escorts details by joining as a viewer.
For BETTER exposure escorts can upgrade their profiles by signing up and choosing one of the many packages we have on offer Basic, VIP, Silver, Gold & Platinum.
---
Who Uses Gay Escorts?
The escorts on sleepyboy.com all agree on one thing – there is no typical guy who books a gay escort. They are just like you – some from all walks of life and are all looking for some company and a great sexual experience.
Sleepyboy.com is the largest collection of sexy escorts online, a directory of the best gay escorts in the UK. Because the guys on sleepyboy.com see guys from all over the country they know that there is no typical booking but a wide range of normal men wanting to spend time with an escort for a variety of reasons.
Here are a few of the different types of guys we encounter – but remember there is no typical type so feel confident and call – the sexy guys on sleepyboy.com are waiting to meet you!
1st Time Out Guys - These guys are often younger, and it is their first time with a gay escort. Sometimes looking for an older man to explore what Gay Sex means to them and to let them discover what they like and don't like in a fun, no pressure environment. Like most men who book Gay Escorts they want to explore sex with no strings attached and without the expectation to have to 'return any favours'
Busy Out of Town Guys - Often businessmen who travel to different cities. Along with great sex they also like the companionship a Gay Escort brings, a real person to share an evening with when travelling. Often on short timescales, evening and afternoon appointments are common.
Steamy Sauna Guys - Going to a gay Sauna is one of Gay Life's pleasures and for some going with an escort who is there simply to please and accommodate all your needs is the best pleasure of all.
Confidential Guys - These guys are most likely worried that their time with an escort will be found out. Don't worry your time with your favourite gay escort is just between you and him, no one will know. As escorts we completely understand the need for confidentiality, most people wouldn't want intimate parts of their life to be exposed so all our escorts can work with you to be as discreet as you need to feel comfortable and enjoy yourself.
Kinky Guys - So you may have had a fantasy about something and have not been able to ask partners to take part in your sexual kink – these are the guys that call a gay escort to get all their fantasies fulfilled. From simple kinks like spanking to a more involved role-playing ongoing scenario with uniforms and gadgets! Whatever your fantasy there is rent boy on sleepyboy.com that shares it – search, find and enjoy!
Quickie Guys - It's all in the name, these guys are hot horny and wanting an escort, right now, nice and fast and satisfying and that's it! Often, they pick a different guy each time as variety is the spice of life and most definitely sex and they just want to be satisfied – and who better to call than the hot rent boys on the UK's biggest and best Gay Escort Directory.
Every Guy - No matter who you are or what you are looking for if you want a Gay Escort the sleepyboy.com directory is for you. There is no typical guy who books a Gay Escort, everyone is an individual s browse around, find your favourite and get in touch for complete satisfaction of your needs!
Ultimate Gay Fantasy – Fetish Wear for Your Gay Escort
The Gay Escort of your choice may not necessarily be advertised as a fetish guy, but this does not mean that your clothing fetishes cannot be catered for in the time you have with your rent boy. Before placing your booking, take the time to let your Gay Escort know what you would like him to wear so he knows what you like in advance so he can come prepared so you he is not surprised by your request and are not left disappointed.
Fetish Gay Escorts
When it comes to dressing to impress, your gay escort may already be able to accommodate your desire - or he may need to obtain what is needed before your meeting, which is why it is vital to give your gay escort as much notice as possible.
Clothing which could be considered fetish wear is a huge and exciting area and often very easy to accomplish. You may like something simple and revealing, or perhaps prefer something edging a little closer towards the extreme but your preference can still prompt questions. Is it the material the item of clothing is made from that's the turn-on? Leather, rubber, spandex, nylon, plastic, latex, and PVC are all very popular choices.
Gay Escorts Online
Alternatively, you may wish your gay escort to wear some kind of harness, which come in many styles for varying types of play - and restriction. Collars can be made from many materials, you may prefer steel, or something slick and heavy duty. Again, all of which should be discussed with your rent boy at the time of your booking. The more detail you can give, the better your fetish-wear gay escort experience will be.
Jockstraps are another popular item of clothing, and of course can be easily worn under regular clothing. Knowing your gay escort is wearing his jockstrap while you're both unwinding over dinner or a friendly beer at the local bar can increase the anticipation of what will unfold later on in the night.
The subject of fetish fashions does overlap into fetish materials but costuming and role-play can be another area to discuss before booking your gay escort, the more information they have, the easier it will be to create your fantasy, and let the fun unfold. Everyone loves a man in uniform, whether you want to be dominated - or be the dominator. Cosplay can really inject some flair and excitement into the proceedings, as it allows you to both become someone new for the night.
Gay Sex Fantasy
You may simply require your gay escort to arrive at your meeting with an accessory of choice, whips, paddles, masks, or genital restraints. Some people can be shy when requesting that their gay escort comes dressed for the occasion, but again, adding specifics and details can really make for a satisfying, mind-blowing encounter.
One thing is certain - when you discuss things with your gay escort, be assured that he will have heard it all before, so there is no need to hide anything. Be upfront and honest regarding what you want them to do or be as it's the same as anything - the more information your escort has, and the more notice you give them concerning any special requirements, the more likely you can experience your ultimate fantasy.
Playing Safe with Cock & Ball Torture with Your Gay Escort
When you're feeling horny, a sexy gay escort is the perfect companion to explore your kinks and fetishes with. If you want to focus your pleasure solely on the genitals, cock, and ball torture (CBT) will certainly deliver the intensified experience that you're gagging for.
Gay Escorts & Kinky Sex
Kinky Gay Sex with a Gay Escort is a great pleasure, and you can find the best gay escorts on www.sleepyboy.com. Whether you want it mild or wild, whether you are just starting off in kink or are experienced yourself you can find a gay escort who will make your world wild, exciting, and fulfilling.
Ensuring you discuss exactly what you want from your gay escort before you meet is the best idea to get exactly what you want. If you are into CBT and want to explore this with a gay escort then tell them in advance of you meet so they can come prepared and ready to fulfil your every desire.
What Exactly Does CBT involve?
While CBT is all about the genitals, there's an exhaustive list of experiences that form the 'torture' element. These include testicular torsion (having your balls tugged, pulled, or twisted), compression, restraint, and light impact play on the penis head and shaft.
For some men, CBT triggers sexual arousal and the erotic desire to explore the Dom/Sub fetish culture. An experienced gay escort is open-minded about sex and will play the role that you suggest, so that you can enjoy exerting and relinquishing control of pleasure.
Gay Escorts Cock & Ball Torture
It's important to remember that your penis and balls are highly sensitive and fragile parts of your anatomy. It's easy to cause temporary pain or permanent damage, especially when indulging in sex games that involve consensual 'torture'. Any damage to your genitals can result in changes to appearance, decreased sensitivity, as well as difficulty in achieving and maintaining a rock-hard erection.
Whether you're using a sex toy like a basic cock ring, which constricts blood flow in the penis, or a cock cage that restricts you from the pleasure of masturbation, it's essential that you take care when handling your precious manhood.
Always listen to your body and remove the device if it's too tight or worn for too long. Excessive twisting and pulling on the balls will undoubtedly cause damage to the blood vessels, and in the worst-case scenario result in surgical testicle removal. To minimise genital injury, use plenty of high-quality lube when playing.
Choose An Experienced Gay Escort
If you're a kink or fetish novice, the best person to teach you all about the pleasures of cock and ball torture is an experienced gay escort. In their capable hands you can discover what really turns you on, and push beyond your fantasy boundaries in a safe way.
If you already know your way around BDSM, a gay escort makes the perfect partner for erotic exploration.
Coming soon - Fanzone
Sleepyboy is currently developing a format for an escort to be able to upload and sell content on their profiles. We are doing this, not to take away from meeting your favourite guy, but as an addition to this. We feel this will give those clients who are a little shy a good idea of who they will be meeting, with the option to request a video of your choice.

The way it will work is simple, the escort will record high-quality HD video scenes and upload them to the Fan Zone section of their profile, as well as video content, they will be able to upload photo sets, and a working diary to update us on what they are up too. We feel this will bring clients closer to escorts, as well as bringing an extra revenue option for escort. We will however be very strict on the quality of the content and will not publish any video that we feel is not of the quality or length that is required.

We hope you will enjoy this new feature and are trying to gauge whether this is something you would like. If you feel you would like the opportunity to buy clips, photos, and eventually, items owned and signed by your favourite escort, please give us the thumbs up on this article by clicking the thumb symbol above, this will give us a good idea of the desire, to add sleepyboy FANZONE.
COMING SOON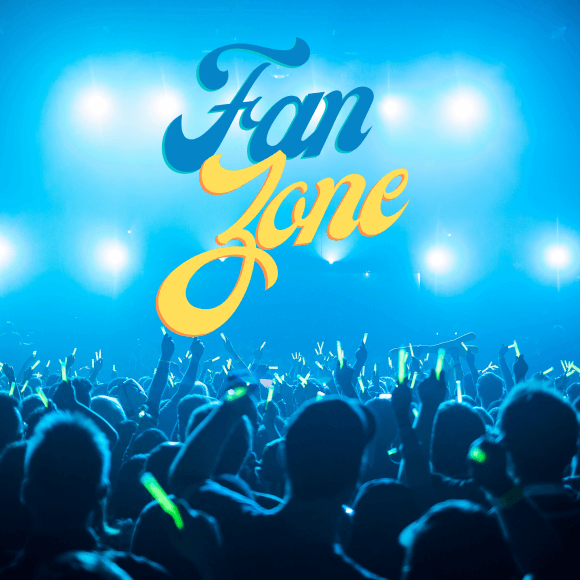 Get Over Your Ex with Great Sex with A Gay Escort
When a loving relationship comes to an end, there are a number of ways in which you can deal with the aftermath of heartbreak. Hooking up with a sexy gay escort for rebound sex is much more enjoyable than spending endless nights binge-watching your favourite TV shows all alone or allowing yourself to sink into depression.
Great Gay Escort Sex
Instead of driving your best friend crazy, by moping over your ex, a no strings attached liaison with a hot gay escort is just what you need to boost your self-confidence, before getting back into the dating scene.
Rebound Gay Sex Benefits
Casual and illicit post-relationship sex is the perfect antidote for heartache because it makes you focus on pleasure that can help you move on. Diving straight into another relationship, without having healed the wounds caused by the breakup of the previous one, simply sets you up for getting hurt again.
When your heart is hurting, it's a good idea to steer well clear of emotional entanglements. A no strings attached date with a gay escort lets you forget about negative feelings and emotions, while you enjoy hedonistic gratification. Consensual rebound sex with a gay escort can certainly help in the healing process, especially if there's no chance of a reconciliation with your ex.
Sex With a Gay Escort
Building intimacy and love are not the only reasons to have great sex with someone you fancy. There's absolutely nothing wrong with wanting to get your rocks off with a gay escort lover, once or many times over. It's normal to want to feel wanted, when you've been dumped and left broken hearted.
A gay escort will perfectly fill the void, and your hole, and give you a sense of comfort. Fast and physical sex with a gay escort will raise your spirits, make you feel desirable again, and stop you from withdrawing into a shell to avoid being touched by anyone.
Great Gay Sex Dos & Don'ts
Do - When you're making plans for a date with a gay escort, it's helpful to let him know that you've recently broken up with your ex.
Don't - Spend the whole date talking about your ex.
Do - Be open to experimenting with some new sex moves to expand your sexual repertoire.
Don't - Stick to your usual sex routine. Live a little and try something that's taboo.
Do - Take it slow. You're in charge of the NSA date with a gay escort.
Don't - Expect to heal your heart overnight. Rebound sex with a gay escort doesn't promise a miracle healing, but it does offer excitement and ecstasy.
To find the best gay escorts to help you get over your ex visit the biggest and best gay escort website www.sleepyboy.com
How To Explore Your Kinky Side with A Gay Escort
If you're curious to explore in the hedonistic world of kinky sex, but feel that BDSM is not for you, you can still enjoy sexual exploration with a hot and sexy gay escort as your playmate.
On a date with a gay escort, you have full control of what you get up to in the privacy of your bedroom. It's a perfect opportunity for you to experiment with role-play, sex toys, and your wildest imagination. The best gay escorts can be found on www.sleepyboy.com, take a look for your favourite gay escort and plan your night of kinky fun!
Gay Escorts & Kinky Safe Words
Before you get carried away exploring kink with a gay escort it's recommended that you both agree on the use of a 'safe' word. Pick an easy to remember word that's also completely unrelated to any type of sexual activity.
During kinky sex, don't hesitate to use your 'safe' word if you feel discomfort or pain, or you simply don't want to do something. You and your sexual partner must always respect each other's use of this word.
Spanking Good Fun with a Gay Escort
If you're hoping to enjoy a night of kinky sex with a gay escort, it's always best to let him know what you have in mind. For many people, spanking is the gateway to kinky sex.
Giving or receiving a light smack on the ass, while you're fucking, can seriously intensify your orgasm. You can spank with your hand or use a sex toy paddle to make your gay escort moan with sheer pleasure. Spank that ass lightly and ask your escort to tell you how it feels. He will let you know if he wants you to do it harder and/or faster, or if he prefers that you stop and try something else.
When it's your turn to be spanked you will know in a few seconds if it's an experience that you want to repeat.
Light Bondage with a Gay Escort
The use of handcuffs or silk ties is a sensory deprivation practice that often plays a part of BDSM. Light bondage typically involves tantalising teasing that controls pleasure, with one partner at the mercy of the other.
Unleash your kinky side by tying up your gay escort and teasing him with your lips, tongue, hands, and other body parts. You can also use a variety of gay sex toys, as well as props like a feather, or leather gloves. To make the tie and tease even kinkier, make sure that your escort is wearing a blindfold.
Put your ecstasy in the capable hands of your experienced gay escort and relinquish all control. If you love the feeling of being submissive, you can explore the kink of role-play sex games like Master & Servant. Another way to test out your kinky side is to control when you and your gay escort cum.
Tips On Taking a Gay Escort to Your Christmas Parties and Events
Christmas is a special time of year full of mixing and parties and going along can often feel a bit daunting. Taking a gay escort as your date not only gives you companionship for the evening but also great gay sex when you get home!
Christmas Parties & Gay Escorts
The best gay escorts can be found on www.sleepyboy.com and they are suave, sexy, sophisticated, and utterly gorgeous so you will have a hard time choosing your favourite. Make sure your chosen date for the evening knows they will be going out to a social occasion and how to dress so they arrive on time and appropriately attired.
No Strings Attached Gay Sex
While it's true that most men who hook up with a sexy gay escort do so for the pleasurable experience of no strings attached great gay sex, there are also other guys who simply enjoy the companionship aspect.
A hot and sexy gay escort can be your perfect plus one partner, if you've been invited to a special event or a social occasion, and don't have anyone to bring along. They can even be your fun and entertaining guest at a Christmas party or works do.
Festive Companionship
If you're not partnered up it can feel awfully lonely to not have someone that you can invite to join you for a night out on the town, or to go to a party with. Although you may have tons of great mates, they may not always be free to accompany you to an event, especially over the festive period. Instead of missing out on all the fun, you can plan a traditional date with a handsome gay escort who is hot, sexy, and suave.
Experienced gay escorts have a great personality, bags of charm, and the ability to be able to mix and mingle, and to feel right at home in any type of social setting or environment. With a gay escort as your plus one, you can relax and enjoy the event without having to worry about how they behave and engage with other guests.
If you don't have any Christmas or New Year parties to attend, during the festive season, you can arrange a traditional date and enjoy an evening of high-quality companionship and good conversation, with no pressure to have sex.
Choosing The Perfect Gay Escort
There may be social occasions where you want to impress your friends or work colleagues by the company that you keep. Choosing a gay escort who oozes sophistication and sex appeal will certainly make other guests wonder where you hooked up with a date who is the ultimate perfect partner.
If you're worried about people discovering your gay escort secret, you can always create a simple back-story about how, where and when you met your companion. Your gay escort will be happy to play along with your charade, and he will dazzle your friends and colleagues with his beaming smile and engaging personality. Don't forget to give him the lowdown, on who's-who, before you arrive at the party.
Gay Massage - Helps You Wind Up or Wind Down After Sex with A Gay Escort
Massage is far more than a deeply relaxing experience that melts away stress and tension. On a date with a hot and horny gay escort, massage can be an intensely pleasurable and sensual experience that awakens your senses and erogenous zones and enhances your enjoyment of sex.
Get In the Mood for Sex
You don't have to be a professional masseur to enjoy the pure pleasure of exploring every inch of your favourite gay escort's body. And he doesn't have to be one either, to get his hands on you.
Whether you're the giver or the receiver, massage can get you in the mood for great gay sex. Use good quality aromatherapy massage oils that boost arousal.
As you lie back and relax, you can experience pleasurable waves of tantalising sensations that arouse, stimulate, and elevate sensitivity. You can keep it simple with flowing, stroking massage techniques that make your body tingle, or incorporate a variety of massage moves, like rubbing, friction or vibration, to intensify the orgasmic sensations.
By the end of your massage, you'll know what most excites you, and you'll be ready to enjoy the main sex event with your gay escort.
Gay Massage During Sex
During sex explore sensuality on a deeper level by touching each other intimately.
Start with a scalp massage, and gradually progress to massaging your gay escort's neck, shoulders and back. Work your way over his buttocks and back of his thighs and calves. Listen out for moans of ecstasy, as you use your thumbs to rub the pleasure power points located in the feet.
Flip him over and massage all the way up the front of his body.
Learn to curb sexual impulse, with a tantric massage technique that focuses on the penis. You can take it in turns to massage each other's penis to the point of orgasm, and then abruptly stopping all stimulation. Continue to massage to the point of no return and stop again. Keep doing this until you're ready to blow your load. Visualising orgasm energy being pulled back from your penis into your body also helps to control the desire to release.
Wind Down After Sex
After sex with your favourite gay escort, slow and gentle stroking massage can help you relax so that you can enjoy a special moment together that is sensually intimate. Slumber inducing chemicals will be released in the body, to lull you into a deeper state of relaxation and bliss.
For great gay massage, relaxing gay sex or hot and steamy kinky gay sex, find the best gay escorts at Sleepy Boy www.sleepyboy.com
Things Gay Escorts in Bristol Want You to Know
Bristol is an amazing city, and it has some of the best and sexiest gay escorts you can imagine. You can find your favourite Bristol gay escort on the best gay escort directory in the UK at www.sleepyboy.com
Bristol Gay Escorts
The gay escorts in Bristol are there for your absolute pleasure, whether you are looking for a quick release, someone to play out your gay sexual fantasies with, or a complete boyfriend experience, these sexy men are available for anything you want. Bristol is a small and friendly city with a fun and exciting gay scene so if you want to have a fun night out before heading back for some kinky sex that is also possible.
Gay Sex in Bristol
If you live in Bristol and want to have great regular gay sex, then a Bristol Gay Escort is the best way to have the best gay sex of your life. If you find a gay escort that you really like, then booking their time on a regular basis is the best way to fulfil all your sexual needs without having to reciprocate anything at all. Many men are too busy for relationships but want great sex, and a gay escort is the natural choice to meet your sexual needs. A regular Bristol gay escort is also the best idea as that escort can then really get to know your likes and dislikes and you will find the gay sex gets better and better the more time you spend with them. Many gay escorts offer in-call and outcall experiences so you can meet them at their place, or you can have them at yours!
Visiting Bristol & Gay Sex
If you are visiting Bristol for fun or for business, then this is a great opportunity to have some amazing gay sex in the privacy of your hotel room. It's a great place to have anonymity and a hotel room has everything you need for a night of amazing passionate gay sex with a hot and sexy guy. You can have a gay escort just visit for an hour, the whole night or for the duration of your trip.
If you want a companion to look after your every need when you are on holiday in Bristol, then a Gay Escort is the perfect choice for an amazing few days. You can go out for dinner with a gorgeous, interesting guy on your arm, you can head to the great Bristol bars to experience everything Bristol has to offer or simply have him wait for you to return after your day for a sexy evening having the type of great gay sex you have always dreamed of.
Gay Escorts Bristol
Gay Escorts are there for your pleasure, so whether you are visiting Bristol or live there permanently if you want the best gay sex of your life, find your favourite gay escort online now and indulge your every fantasy.
Why Gay Escorts Are Perfect for Bi-Curious Guys
As a bi-curious guy who is interested in exploring his sexuality, a hook up with a hot and horny gay escort offers the perfect opportunity to discover what really turns you on.
Gay Escorts for Bi Guys
Everyone is different and unique in their sexual taste and turn-on's. Being able to openly and discreetly explore and enjoy the stuff of your fantasies means that you can enjoy a great sex life.
Exploring Your Sexuality
When you're questioning what you sexually like and what makes you feel good, it's natural to be curious about the unknown. An experienced gay escort can put your mind at ease and show you how to explore your sexuality with confidence. In their company, you don't have to worry or feel shy about expressing what you want to try.
Unlike casual sex with a stranger that's a potential hit and miss affair, a gay escort knows all the hottest moves to guarantee ultimate satisfaction between the sheets.
Gay Escorts are the Best Choice
If it's your first time hooking up with a gay guy, you may have concerns about physical and sexual safety, especially if you're considering hooking up a random stranger on a dating app. Gay escorts offer the perfect dating option, as you have complete control over where and when you meet. And safe sex is what you can expect when you arrange a date with your dream gay escort.
Variety & Diversity
Any bi-curious guy who is keen to explore his sexuality will feel like a kid in a candy shop, when he checks out the gay escort variety and diversity on offer. Choose from hot gay escorts with lean and waxed athletic physiques, model perfect types with smouldering looks, or au naturel men with brawn, body hair and beards. You'll easily find the perfect gay escort match to introduce you to the world of same sex intimacy.
Once you've sampled the delights of sex with a gay escort, you'll probably want to arrange a follow up meet, or a hook up with another escort that offers a fresh, new experience.
Discretion & Confidentiality
When you're eager to satisfy your lust for a bi-curious exploration with a sexy gay escort, you may worry that someone you know may discover your secret. Experienced and professional gay escorts understand your concerns and always ensure complete confidentiality and discretion. No one other than you and them will know about your bi-curious date and night of intense orgasmic ecstasy.
If you are curious and want to try great gay sex then the sexy guys on www.sleepyboy.com are absolutely the best choice for a great experience.
Gay Escorts Share Great Confidence Boosting Gay Sex Positions
Whether you're shy about your body or lacking confidence in your performance, switching it up and trying out some confidence boosting gay sex positions, on a hook up with a hot gay escort, can do wonders for your sex life.
Gay Escorts are Amazing
There's no need to worry about how you look naked, when you're focused on pleasure that is mutual masturbation. Jerking off together allows you to figure out what turns you on, and what your gay escort is partial to. Look and learn, as he fondles his balls or tweaks his nipples to take arousal to the next level. You can teach him a trick or two by showing him the moves that most excite you and get you in the mood for partnered up sex. While you're self-stroking, don't forget to use plenty of eye contact to build shared intimacy.
Confidence Boosting Gay Sex
If you absolutely love the feeling of having your penis licked, sucked, and gobbled up, show your favourite gay escort how to deliver the best blowjob ever. Build up the anticipation of mind-blowing sensations, by taking it nice and slow. Maintain eye contact as you slide your lips over his throbbing dick, and don't forget to include ball play. When it's time to switch places, take control of the pace by moving back and forth in his face, and grinding and thrusting to achieve orgasmic climax.
Just because you want missionary sex that's a quick bang, it doesn't mean that you have to forego the intimacy. To turn up the heat and enhance the ecstasy, as a bottom you can try hooking your legs over your gay escort's shoulder to encourage him to thrust deeper. If you're the top, raising his legs allows you to enjoy deep penetration that really hits the orgasmic sweet spot.
Great Basic Positions with your Gay Escort
Doggy style is a great gay sex position for building sexual confidence. You don't have to concern yourself with how your body looks, as all your attention is on giving or receiving ultimate pleasure. This popular position offers an opportunity to experiment with whatever makes you feel good. So slip on a vibrating cock ring and hold on to your gay escort's hips, or try playing with your own cock as you're getting pumped from behind, to intensify the climax experience.
The perfect sex position for any gay couple is the classic 69. Lie top to tail side by side and adjust your bodies so that you both have optimal access to each other's penis. If your hot and horny gay sex escort is super fit and athletic, he can 69 you in a plank style position.
To find the perfect gay escort for your needs visit the biggest and best gay escort directory today www.sleepyboy.com
Gay Escorts, Bi-Sexual Escorts & Transgender Escorts in London, Manchester, Leeds, Birmingham & The whole of the UK
A major change has taken place in the last five years, where you can see an increasingly obvious decline of the gay escort in London and the gay escort in the UK. The reason for the decline of the male escort on the streets is the increase of the internets popularity. There are many reasons the gay escort in the UK has moved business online. A bi escort in London can feel more secure and can find far more clients online amongst many other reasons.
With the popularity of the gay escort in the UK and the openness of the gay community, there are many homophobic gangs which harass popular spots where one can find a gay escort in the UK. The same is said for the bi escort in London. Though the bi escort in London isnt gay and doesnt focus only on males, they are often harassed by anyone that disproves of their acts. The internet offers a safer place where both a bi escort in London as well as a gay escort in London can do business without the worry of being harassed or tormented based on their sexual preference.
Also, the bi escort in London can find a lot more business by posting an ad online rather than standing on the street where they once were. The bi escort in London also has a place in many of these online websites. The online world offers many customers that may have been uncomfortable or unable to approach a gay escort in London to do it in a more discreet and secure way. Instead of asking inappropriate questions, especially for first timers, a client can look at what the bi escort in London offers and then contact them for service. When approaching a gay escort in the UK usually happens in a quick manner and the client cannot fully look at them or communicate with them, and the internet provides the client with as much information and images as the client may feel they need.
A male escort can work online in several ways. The most popular is finding a gay escort in London website which offers ads which can be posted. The male escort then creates an ad with pictures, personal information, measurements, services they offer, and prices. This makes the shopping and searching much easier. Once the connection has been made and the male escort and client are in contact they can determine the place and time to meet. From there they male escort gets their payment and its 100% for them. A gay escort in the UK can find ads online anywhere from the very inexpensive to extremely pricey, depending on the traffic in the website.
The other way that a male escort can find work online is through an agent. Very rarely does a gay escort in London actually have a "pimp" as they tend to work alone or with an agency. The agency is a great way for a gay escort in the UK to find business and to keep it consistent. The way it works with an agency is that the client looks through the different pictures and chooses a male escort. Then based on the location, services, image, and personal preferences they choose a gay escort in London. Once they find what they need, they contact the agency and set a time of meeting and location. When the male escort finishes their work and takes the money, they give a percent to the agency and keep the difference and any tips. The percent is determined based on the popularity of the agency.
Thought you can still find a gay escort in London on the streets, there are far less today than there were 5 years ago. The internet has taken over and is controlling the male escort market. Whether through an agent or working on their own, the male escort can do business in a safer and more secure manner online.