The Best Gay Escorts are listed here on Sleepyboy. Search below for Gay Escorts, Bi-Sexual and Transgender Escorts. Search for your favourite Rent Boy or Gay Masseur across the UK. We have Gay Escorts in London, Manchester and all Cities across the UK. Whether you are looking for a date, a Gay Massage or a Sauna Companion search below to find your favourite Rent Boy. This is the best Gay & Bi-Sexual Escort Directory in the UK.
Spotlight
Welcome to Sleepyboy.com
THE UK`S LARGEST INDEPENDENT ESCORT DIRECTORY
NOW SEE ALL ESCORTS PHONE NUMBERS AND PHOTOS FREE
When using an escort site, how many of the escorts are real? how many are still working? and how many sites allow non active escorts to stay on the site even if they stopped working? some sites have over 1000 escorts, but how many can you contact....test it out! try other top sites and you will see ANYONE can say we have 1000 escorts, thats easy, but how many can you contact?
---
If an Escort does not login within 30 days, you will not see the profile
"you know that you can get in touch as we check you can"
Browsing the site is totally FREE or you can view ALL photos and ALL escorts details by joining as a viewer.
For BETTER exposure escorts can upgrade their profiles by signing up and choosing one of the many packages we have on offer Basic, VIP, Silver, Gold & Platinum.
---
Break the Boring Sex Routine with a Gay Escort
There are many reasons why you would hire a gay escort but one of the biggest reasons is that the gay sex you are having right now is just boring! Whether you are in a relationship or not sex is an important part of every man's life and a part of it that may need attention. Below are some big indicators that it is time to try something new.
1. Feeling like sex has become a chore?
Gay sex a chore!! Well, if you are feeling like this it is definitely time to try www.sleepyboy.com. This can take a toll on how you feel about yourself and the partners you have. A sex life that's as predictable as a 70's sitcom rerun can make you feel like you are either with the wrong guy or are not trying anything new. Rut's suck. They are boring and the siphon the juice out of just about anything: your job, your diet, and your relationships.
2. Same old routine?
We are creatures of habit, whether we want to admit it or not. This includes the weekly food shop and also your lovemaking. Habits are not bad if they work for you. The trouble is routines can become so…routine. Everyone needs a little variety, some hot and spicy chillies to spice up the same old dish can really make a difference so choose a rent boy and see how hot it can get.
3. In a rut?
Do you find your eyes starting to roll and even glaze over when someone says so what are you into? For too many men words like, top and bottom, have become like a straitjacket and they confine sex to very predictable routines. A great and fun gay escort can really help you explore many different sides to your sensual self.
4. Variation is key!
Try varying the pressure, try sometimes light and occasionally more forceful. Ensure that it playful and you are with a partner that you trust or better yet a gay escort who can do exactly what you need. Find out what works for both of you ask, "Which feels better, A or B?" See if you can learn what sort of touch doesn't work for him, what's pleasurable, what's a major turn-on. When you have finished, it's his turn to give and your turn to receive. The object of the game is for each guy to find out more about what sort of touch feels pleasurable to receive, and for each man to learn something about how to touch the other.
5. Satisfaction Guaranteed!
Very often unsatisfactory or boring gay sex happens because you are not getting what you need. The best, easiest and most fun way to ensure you get everything that you want and nothing you don't is to hire a gay escort. There are a great range of guys available at www.sleepyboy.com just waiting for your call.
Whatever you are into and whoever you choose to do it with your gay sex should be fun, rewarding, satisfying (do we have to say safe) and defiantly not boring. If it is trying some of the ideas above and most of all have a great time doing it!
What is Sploshing? Getting Really Messy with Your Gay Escort
In its basic, bare explanation, sploshing as a fetish is the act of one person covering another with food (or other substances) for a sexually stimulating kick. It's also known as a 'WAM', or 'wet and messy fetish'. There are no rules about the food or otherwise that you can use; that's totally up to you. There are also no rules around what – or what not – you can wear. Just remember that it's a messy business and if you're doing it in your house, then you may want to get some protective sheets for your carpets. Investing in the right equipment is always a good idea, then when you next feel like a sploshing session, you are ready to go!
Unusual Fetishes with a Gay Escort
This fetish is a slightly unusual one, compared to, say, a foot fetish or shoe fetish, in that there are no specific stimulations. Any food, any substance, any type, will do. So, if your preferred pudding is a chocolate one – go ahead and splosh with it! The same goes for burgers, cheese, chips, trifle……you get the picture. The turn-on for some people is that they don't know what's coming next. Perhaps you might be blindfolded, or have your back to the splosh-er, the anticipation of an unknown texture of food can be powerfully erotic. Maybe it's chilli oil, or it could be rice pudding!
The most popular substances to use are:
Whipped cream
Raw eggs
Oil
Paint
Mud
Cream pies and slime – soft textures that are smooth and sink into your body
Sploshing with your Gay Escort
And then there are the cakes. Ooooh, deliciously soft, filled with jam or cream or chocolate or maybe you prefer coffee and walnut cake. You can get as many of these cakes as you can cram into your sploshing area before you cram them into your body. They're perfect for jumping on, sitting in and lying down in. Once you've got the basics sorted, then it's time to find the perfect partner! Your gay escort will be totally up for getting down and dirty in some fun - very messy – sploshing play. There's no holding back, this is going to get truly messy.
One of the best things about this fetish is that anything goes. You can do it in your office attire, in your gym clothes, totally naked, in underwear – you can wear anything at all. If you prefer, the jam/cream/crumbled biscuits can be poured inside your clothes giving a seductive, silky feel as they glide downwards and past your waist.
So, just imagine that you're waiting eagerly in your sploshing area. It's perfectly prepped and filled with your very favourite foods. The anticipation is rising, and you know that, soon, you're going to be pelted with Prosecco or have deliciously smooth cake rubbed into your hair, or you'll turn your back so you can't see what's coming and wait for the tantalising sensation to hit your entirely naked, aroused body. Or, you know what? You could go all out and combine the lot – anything to get you and your gay escort truly and totally messy.
Escort of the Week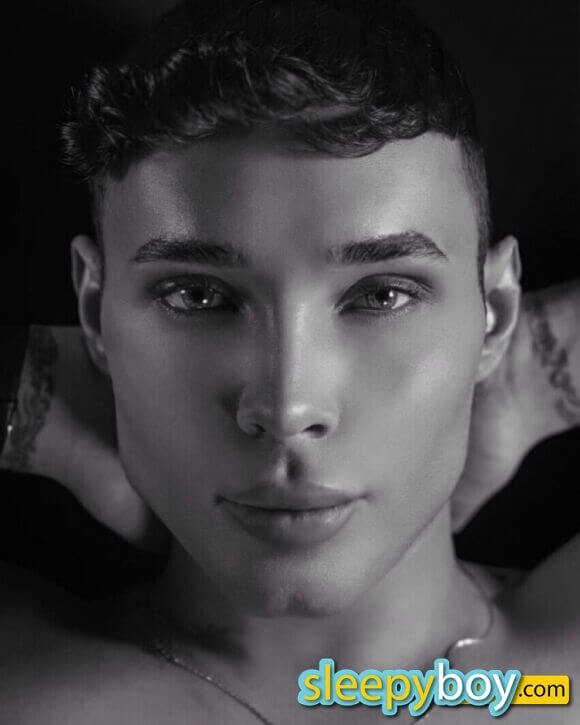 Great Anal Techniques a Gay Escort can Show You
One of the best reason's men spend time with a gay escort is that they are so good at gay sex. They have multiple techniques honed over the years to ensure they can be the perfect partner for you. Amongst all that sensual, sexual knowledge are some great anal techniques that they are willing to show and share with you to ensure you have the best gay sex of your life with them.
Gay Escorts & Anal Sex
Here are some great anal sex techniques to share;
First Time Anal Confidence
If you have never had anal sex before then having it for the first time with a gay escort is an absolute pleasure. No fumbling, no worry, no terrible experience these gorgeous gay escort will make your first time anal something you will remember for the rest of your life. Taking it slow and steady is the best advice for first time anal, getting you really horny, making sure you are nice and clean and using lots of lube your gay escort will get you relaxed and comfortable before pushing his huge hard cock into you a little at a time making you wish you had done this sooner.
Anal Fisting Techniques
This is something that many men like but are unsure how to proceed or are sometimes to embarrassed to ask for it with a partner. So Gay Escorts are there to make anal fisting everything you fantasised it would be. Taking care and using lots of lube they will ensure you are happy, comfortable and horny before making you squirm with pleasure as they push deep into you.
Anal Rimming
Ensuring you are clean is probably the biggest tip when it comes to pleasurable rimming so start by showering and cleaning with your gay escort so there is no hesitation when it comes to this anal joy. Licking firmly and rhythmically is key to this exciting anal technique.
Top and Bottom Techniques
Whether you are a top or a bottom your gay escort can ensure that you make the most of your favourite position and as most of them are completely versatile you can try a different position than what you are used to without the fear of getting it wrong. Your gay escort can guide you in rhythm and sequence if you are a top and how to remain relaxed and open if you are a bottom.
Lube, Lube, Lube
The main tip and technique when it comes to whatever type of anal play you are enjoying is plenty of lube, don't be shy, put a little more on rather than a little less to ensure a smooth and enjoyable experience.
However you like you anal sex the gay escorts at www.sleepyboy.com are the experts in ensuring you have the best anal experience ever.
Stop Watching Gay Porn and Live Your Fantasy
Gay Porn is delightful but there is nothing that can replace great gay sex with a horny hard man who is there simply to pleasure you. Often when we watch gay porn and we watch the really kinky stuff we think it is unachievable but that is simply not the case. Kinky gay escorts love bringing your fantasies into reality and making you cum as the star of your own kinky fantasy.
Gay Porn is Great
Everyone loves gay porn and having a quick wank to it every now and then is a healthy and happy experience, but does it make you sexually satisfied. The real answer is of course no, gay porn is often a means to an end if you are feeling horny or a great place to get some fun ideas for your next kinky adventure with your favourite gay escort.
Gay Sex is Better
The reality is there is nothing better for sexual fulfilment that gay sex, you can watch as much dirty porn as you like and wank as much as you want, the release and orgasmic satisfaction for being well and truly drilled by an hot and horny man is one you will not get anywhere else and that is why the gay escorts at www.sleepyboy.com are there to provide such a service.
Steamy Desires Played Out
Gay Porn does provide an amazing fantasy land, but there is no reason why you can't bring aspects of your fantasy or indeed your entire wish list into reality with the help of a skilled gay escort, or even escorts. These horny guys love to make you cum, so whatever the fantasy is they will find a way to make it real for you. Perhaps you want them to dress up as a solider and drill you, perhaps you want them to dress you as their sex slave and punish you, perhaps you want to be gangbanged for hours on end by many men, well this is all possible, you just have to ask for it.
Gay Escort vs Gay Porn
Nothing beats the touch of a real man, to feel him, to smell and to hear him, especially as he is pounding you. To have someone in tune with your needs, to stop and start to bring you to the point of orgasm and then leave you hanging until at last you are released for the best orgasm of your life. To have someone yell orders at you and respond to you being good or naught with treats or punishment, to have someone dress in the latex or leather that you love, to have someone whip you just the way you want it. Gay Escorts are the perfect antidote to a boring wanky sex life, and they are happy to make your porn dreams cum true.
Gay Escorts are Amazing
Whatever your sexual needs or wants a gay escort will listen to what you desire and then deliver it in the most amazing way possible, while we all love porn, getting out there for some true sexual fulfilment is the best thing you will ever do for yourself.
Great Places for a Gay Date after Lockdown
With the end of lockdown in sight we know many of you will be looking forward to having some great gay dates with your favourite gay escorts.
For many men, gay escorts are more than quick gay sex, many men love to have a regular escort who they can meet for romantic dates and have great gay sex with. With the summer in sight, we have a few great ideas for where you and your favourite gay escort can go to have a romantic, sensual date before heading back for relaxing or kinky sex, whatever is your pleasure.
Picnic in the Park
With so many of us being cooped up for so long having a relaxing picnic in the park might just be the most romantic and exciting thing any of us have done for a while. Pack a blanket, a book, a bottle of wine and some delicious snacks and head to your local park or further afield into the countryside to relax with each other in the great outdoors. Lying on your gay escorts lap while you chat, having him run his hands through your hair and whisper all the naughty things he is going to do to you when he gets you home, sounds like a perfect romantic date to us!
Local Cocktail Bar!
Do you remember simply going for a drink? Take your favourite gay escort to a fancy cocktail bar and enjoy the hustle and bustle of a busy bar again, with a handsome man on your arm making you the envy of every guy in the place.
Getting Away
For many men, one day or an evening date is just not enough, and you may want to take your gay escort away with you for a mini break or holiday. With international travel probably not happening for a while booking a romantic cottage in the middle of nowhere where you can be alone to enjoy each other or a city centre where you can explore the city by day and each other by night is a perfect date experience.
Classic Date Night
How does dinner and a movie sound? Yes, we think that sounds like the start of a perfect night too! Watching a film gives you lots to talk about over dinner! Go early then you have time for a delicious meal to digest before you have some romantic time alone having the best gay sex ever.
Sunday Afternoons
OK, so it doesn't have to be a Sunday but meeting your gay escort in town to visit some galleries or museums, popping in for lunch somewhere delicious before heading back for an afternoon of kinky sex is a perfect date for many men so find your perfect gay escort and enjoy!
Gay Escorts are Amazing at Sensory Deprivation Games
Part of the thrill of being with your gay escort is that you get to call the shots. If there are games you want to play, scenarios you'd like played out or role play to satisfy your desires, then all of these, plus more, will be available to you with your escort. Sensory deprivation is at the lighter end of the BDSM scale, if that's your thing and Gay Escort are the best people to play these games with. Find your favourite gay escort at sleepyboy.com
Sensory Deprivation Games & Gay Escortst
Sensory deprivation sex games are some of the most powerful stimuli known to man. We have five senses and losing the use of any one of these heightens your awareness in the others, making every touch and tease so much more intense. Remember to set a safe word or safe signal if you are restrained so that you can let your gay escort know if you need a break!
Here are some ways to play with your gay escort:
Kinky Sensory Play - Earplugs/ear muffst
This is a good one if you're just starting out to explore down this route, or you want something at the gentler end of the scale. Wearing earplugs means that you can't hear things that perhaps you're not supposed to. Or maybe they'll be masking the jingle-jangle of chains and cuffs....
Kinky Sensory Play - Blindfoldt
Do you want a blinding experience? Using a thick blindfold to lock out the light plunges you into darkness and leaves you vulnerable and craving every little touch. You can't see – so you're not in control. As well as being at the mercy of your gay partner, the feel of the blindfold itself against your skin is often erotic, especially if it's by association because you've done it before.
These more simple sensory deprivation games can be fun and fulfilling. But as with all sexual predilections, there is a darker side to explore. If you're looking for a more extreme experience, then you might be intrigued by the harder alternatives.
Kinky Sensory Play - Ball-gagt
This is actually one of the most favoured deprivation devices. Using this as a tool in your sex play games means that your mouth is totally incapacitated. The submissive won't be able to talk or taste and because this is often used in conjunction with a blindfold/head mask and handcuffs, it makes it a much stronger tool in deprivation sex games. A ball-gag is not for the inexperienced.
Kinky Sensory Play - Vacuum Bedt
Now this is a much more extreme form of sensory deprivation sex play – but as with all extreme measures, there are extreme rewards on offer. Using a vacuum bed is really straying into more extensive BDSM territory and it is only for masters of sensory deprivation. This bed is designed to remove all five of your senses and restrict your breathing. Given a super thrill with its touch, the bed will cling to every inch, delivering the ultimate in sex appeal. A true dream of a sensory deprivation sex game.
Kinky Sensory Play - Gas Maskt
Now this is a good tool for torture if that's what you're looking for; it can be truly terrifying. It masks four out of five senses – you can choose which one you'd like to keep. Again, this is not for beginners, but breath play often delivers the ultimate in orgasms.
Dreaming of Gay Sex Fantasies – Is That Normal?
We all may be missing a bit of connection at the moment, and for many of us that means we start dreaming of really kinky gay sex! Fortunately, the sexy guys at sleepyboy.com are available for phone and cam sex or you can wait until you can really indulge in some kinky gay sex in the not too distant future! With so many kinky thoughts going on, many men wonder how normal this is, and we are here to tell you it's totally normal and we love having kinky fantasies!
Are Gay Sex Fantasies Normal?
Sex fantasies involving other adults are completely normal. Not everyone has the same likes and dislikes, kinks, or sexual preferences. If the thought of getting up close and personal with a sexy gay escort gets you aroused and sexually excited, well good for you! Many straight men also have gay sex fantasies and that too is completely normal, wanting to try something new or having new and exciting sexual experience is a fun part of life we should all enjoy!
Naughty Gay Fantasies are Great!
Sometimes it is the thought of it being naughty and forbidden is just what makes it so god damn hot! Then looking at the gorgeous gay guys on sleepyboy.com and knowing these dreams could become reality with one quick phone call makes it all the better!
If you're looking to make your hot gay sex fantasy a reality, take a browse at our Directory to find your perfect gay escort playmate!
Fantasies Show a Healthy Attitude to Gay Sex
It's good, and healthy, to have a positive attitude towards sex. Everyone is different so open your mind, and let your imagination guide you towards intimate sexual experiences that you find exciting and fulfilling. Never think of your personal adult fun preference as something that is abnormal or negative. While other people may not openly share your specific desire, you never really know what secrets they're keeping! Focus on the positive aspects of gay sex fantasy, with hot gay escort, that you find so pleasurable and highly desirable.
Share Fantasies with a Gay Escort
Not many men find it easy to discuss erotic fantasies with a partner, especially if you've never previously explored your sexuality on such a deep level. It's normal to have a fear of ridicule and rejection, if you're in a relationship but you're constantly dreaming about gay sex fantasies. Being honest with yourself, about your wants and needs, to explore this natural side of your sexuality is important if you want to be happy in life. If you don't have a partner hooking up with a gay escort and exploring these fantasies is fun and exciting, if you do have a partner, consider if they would be willing to invite a sexy gay escort into your bedroom for some threesome fun with an experience and kinky guy to show you the ropes!
Whatever fantasies you have (and there are so many!) remember you can explore them as much or as little as you want, if for example you have a BDSM fantasy but have never tried any BDSM activities before, tell this to your gay escort and they can take it slow so you can really discover which of your fantasies you want to make a kinky reality!
Top Tips from a Gay Escort on Being a Great Top!
Whether you prefer being a top all the time, or just want to switch it up, it can be a bit daunting making sure you are getting it right! Gay sex is amazing whether you are a top or a bottom and because many of us like to switch it up from time to time here are some top tips from the sexy guys at sleepyboy.com on making you a better top!
Gay Escorts Know Great Gay Sex
Here are some great tips on making giving the best experience to your bottom with top skills from the guys that know:
Relax & Enjoy - Be 100% relaxed and enjoy providing heavenly sensations for your partner. Bottoms sometimes can't understand why tops choose to miss out on half of the pleasure, but if this is your thing, then fully relax and enjoy! A relaxed top is the key to bringing the best gay experiences.
Take it Slow - Brush up on your anatomy knowledge and be aware of potential issues for your partner. If you're coupling up with an inexperienced bottom, then the chances are that he won't be quite as relaxed down there as the more seasoned ones. The anal sphincter muscle is designed to clench tightly, and newbies may find it difficult to release on command. So take it slowly where necessary.
Positive Encouragement - Refrain from using slightly derogatory terms, like 'loose'. No bottom is going to like being referred to like this because of its negative connotations, so rule it out of your lexicon immediately.
Rhythms are Important - Alternate your speed. It's no good getting in there and crashing down to beat the heck of his anus. Star with a steady rhythm and build up to something faster. And of course, don't remember to listen to your partner and be reactive where it's called for.
Confidence is Key - Stay confident and don't worry about silly things like your penis size. As long as you know what to do with it then pleasure for your bottom is guaranteed.
Rimming is Nice - Use your tongue and breath to create different sensations when giving a rim job. With your tongue, don't just stick to traditional licking, mix it up a bit by changing your angles, patterns and pressure.
Multiple Techniques - Use different techniques from gentle thrusting to jackhammering (pulling your penis out completely) and pounding which is basically thrusting as hard, deep and fast as you can go.
Keep Checking In - Be considerate to your bottom and pull out every once in a while. Obviously not mid-orgasm, but it's good top etiquette to pause proceedings occasionally to check that all is well down below for your bottom partner. Keep an eye out for any obvious injuries, especially if there's blood on your penis.
Add Some Toys - Don't be afraid to bring toys into the bedroom. Some tops can get slightly worried that their bottom will prefer to use toys than have actual sex, but it gives a extra sensation either during foreplay, during or post-coital play.
Pause for Effect - Take momentary breaks while still staying inside him. The pause can be highly erotic as your body screams at you to carry on and it often prolongs and intensifies orgasms for the top while the bottom gets a brief rest from proceedings.
Gay Escorts, Bi-Sexual Escorts & Transgender Escorts in London, Manchester, Leeds, Birmingham & The whole of the UK
A major change has taken place in the last five years, where you can see an increasingly obvious decline of the gay escort in London and the gay escort in the UK. The reason for the decline of the male escort on the streets is the increase of the internets popularity. There are many reasons the gay escort in the UK has moved business online. A bi escort in London can feel more secure and can find far more clients online amongst many other reasons.
With the popularity of the gay escort in the UK and the openness of the gay community, there are many homophobic gangs which harass popular spots where one can find a gay escort in the UK. The same is said for the bi escort in London. Though the bi escort in London isnt gay and doesnt focus only on males, they are often harassed by anyone that disproves of their acts. The internet offers a safer place where both a bi escort in London as well as a gay escort in London can do business without the worry of being harassed or tormented based on their sexual preference.
Also, the bi escort in London can find a lot more business by posting an ad online rather than standing on the street where they once were. The bi escort in London also has a place in many of these online websites. The online world offers many customers that may have been uncomfortable or unable to approach a gay escort in London to do it in a more discreet and secure way. Instead of asking inappropriate questions, especially for first timers, a client can look at what the bi escort in London offers and then contact them for service. When approaching a gay escort in the UK usually happens in a quick manner and the client cannot fully look at them or communicate with them, and the internet provides the client with as much information and images as the client may feel they need.
A male escort can work online in several ways. The most popular is finding a gay escort in London website which offers ads which can be posted. The male escort then creates an ad with pictures, personal information, measurements, services they offer, and prices. This makes the shopping and searching much easier. Once the connection has been made and the male escort and client are in contact they can determine the place and time to meet. From there they male escort gets their payment and its 100% for them. A gay escort in the UK can find ads online anywhere from the very inexpensive to extremely pricey, depending on the traffic in the website.
The other way that a male escort can find work online is through an agent. Very rarely does a gay escort in London actually have a "pimp" as they tend to work alone or with an agency. The agency is a great way for a gay escort in the UK to find business and to keep it consistent. The way it works with an agency is that the client looks through the different pictures and chooses a male escort. Then based on the location, services, image, and personal preferences they choose a gay escort in London. Once they find what they need, they contact the agency and set a time of meeting and location. When the male escort finishes their work and takes the money, they give a percent to the agency and keep the difference and any tips. The percent is determined based on the popularity of the agency.
Thought you can still find a gay escort in London on the streets, there are far less today than there were 5 years ago. The internet has taken over and is controlling the male escort market. Whether through an agent or working on their own, the male escort can do business in a safer and more secure manner online.