The Best Gay Escorts are listed here on Sleepyboy. Search below for Gay Escorts, Bi-Sexual and Transgender Escorts. Search for your favourite Rent Boy or Gay Masseur across the UK. We have Gay Escorts in London, Manchester and all Cities across the UK. Whether you are looking for a date, a Gay Massage or a Sauna Companion search below to find your favourite Rent Boy. This is the best Gay & Bi-Sexual Escort Directory in the UK.
Spotlight
Welcome to Sleepyboy.com
THE UK`S LARGEST INDEPENDENT ESCORT DIRECTORY
NOW SEE ALL ESCORTS PHONE NUMBERS AND PHOTOS FREE
When using an escort site, how many of the escorts are real? how many are still working? and how many sites allow non active escorts to stay on the site even if they stopped working? some sites have over 1000 escorts, but how many can you contact....test it out! try other top sites and you will see ANYONE can say we have 1000 escorts, thats easy, but how many can you contact?
---
If an Escort does not login within 30 days, you will not see the profile
"you know that you can get in touch as we check you can"
Browsing the site is totally FREE or you can view ALL photos and ALL escorts details by joining as a viewer.
For BETTER exposure escorts can upgrade their profiles by signing up and choosing one of the many packages we have on offer Basic, VIP, Silver, Gold & Platinum.
---
10 Fun Things With Dildos For Men
Dildo play in the bedroom is a must for every gay man, whether with a gay escort or alone and whether it's a strap-on or free use. The unique sensation of being anally penetrated leads to the best orgasms. It also adds spice, enhances pleasure and best of all they're totally versatile so you do whatever you prefer most.
A word to the wise – if you're not terribly experienced with using dildos, then it's better to start small and work your way up. Pleasure isn't necessarily linked directly to length and width so you can take your time. For total anal play beginners, using a butt plug is a good way to get things started!
So what fun things can be done with dildos?
If you're alone with your dildo then use it to stimulate yourself in lots of different ways. Even just changing your position can offer different stimulation. Pleasure from doing this is equally available from using it lying flat on your back or crouched over on the floor.
Bring a partner into play. Having an extra phallic object between you in the bedroom will give an exciting thrill.
Hollow dildos are one of the most popular things on the male sex toy market, especially if you feel a little insecure about your size. Exactly as they sound, these dildos are designed to slip on over your penis to provide a little extra length and width. There are also vibrating options to get the best throbbing sensation as you can. Then lubed up, insert it into your partner to bring him a real thrill as you make him orgasm with your rock hard, pulsating penis.
'Pegging' is using a strap-on dildo with your partner. Experiment with positions and remember that silicone dildos are among the best out there.
Penetrate your partner anally with a strap-on dildo while he's on all fours. Then reach around to massage his erect penis – this total stimulation will have him orgasming all over your hand within minutes.
Use dildos of discretion. There are strap-ons available which attach to male underwear without the need for the traditional harness. These are perfect for anal play outside of the bedroom.
It's an old tip, but one of the best. No matter how experienced you and your partner are with dildos, always take the time to lube up with a good quality brand. The slippery, smooth sensation will always be a winner.
Some dildos come with a suction cap base. This can be attached to your bedroom wall, bathroom wall (or any walls really, though you may want to re-think the kitchen and living room!). Using one of these really ups the ante in terms of providing a 'real' sensation.
Other niche dildos are those you can get with a special angle-shaped head which is designed to hit your prostate spot on. And there's no extra discussion needed about why prostate orgasms are the best around.
If you've started small, then why not move it up a notch with a few extra inches on your dildo or extra width. This is a perfect idea for those who enjoy anal play who are seeking increased pleasure, excitement and maybe a bit of a challenge in the bedroom.
Escort of the Week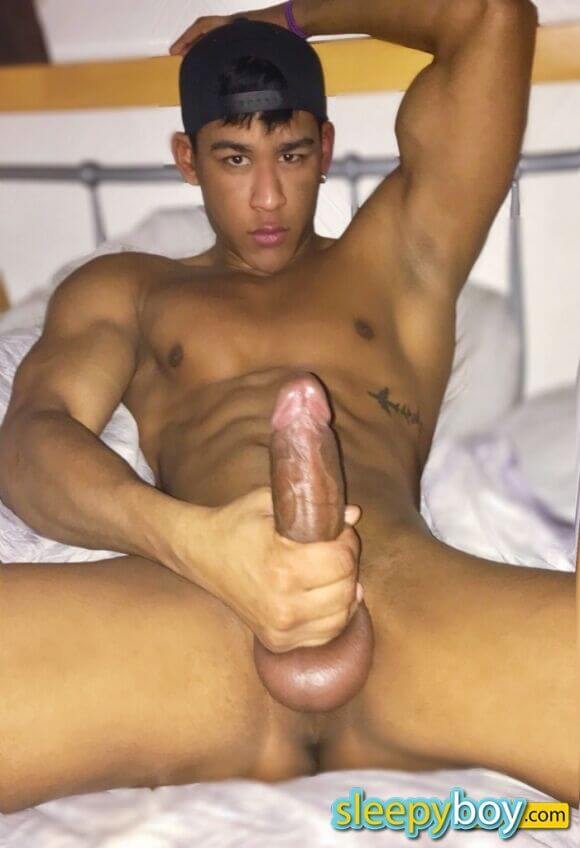 Gay Fun in Bournemouth this Summer
Not only is Bournemouth established as a well-known Gay Hotspot, it's also in a part of the UK which is actually likely to have some sun this summer! Bournemouth has some great hotels, beachside cafes and restaurants, not to mention the sexy range of Gay bars, clubs and pubs.
But how do you know where to go to find some sexy and steamy Gay Fun in Bournemouth this summer. It's easy, you just need a little bit of knowledge and you're ready for a great experience.
Gay Escorts in Bournemouth
The hottest Gay Escorts in Bournemouth are listed on SleepyBoy.Com and they have some great tips on how to spend your time in Bournemouth – top of the list would be to spend time with one (or more) of these sexy Bournemouth Gay Escorts but there are some other things to do too.
There are some very nice beaches in Bournemouth, which are just perfect for spending a chilled-out day on before you go on to party at night at the best gay bars in Bournemouth. You can be as extravagant or as low key as you like; a picnic on the beach with a bottle of bubbly can be just as fun as throwing yourself into the hustle and bustle of the town. Whatever you want to do, and whether you are visiting for one night, a whole weekend or actually live here, the best times are always found in the company of a sexy Bournemouth Gay Escort.
Gay Fun in Bournemouth
For those looking for something a little more structured, there are plenty of gay bars and pubs which cater for all tastes. Here are the top picks for some gay fun in Bournemouth this summer:
1. the spa. This is a place as deluxe as the name suggests. This bar was originally established in 1994, and it has recently undergone a rejuvenating renovation. Facilities include two saunas for relaxing, open showers, rest areas and a steam room. This place has a warm and friendly vibe in a neat, compact venue. Perfect for escapism and enjoying private time. It's actually available for private hire in the evenings if you have a group to get together. the spa is easily accessed in the Westbourne area of Bournemouth and it has parking available. All in all, this is an ideal place for some sophisticated relaxation with like-minded men.
2. If you're new to Bournemouth and you're looking to party the night away, then a visit to the Xchange is an absolute must. It prides itself as being one of the longest running gay clubs/pubs on the whole South Coast. It's been through various alterations over the years but it's now firmly settled as an LGBT venue. If you're up for a bit of dancing then this is the place to go. With it's extended dancefloor and impressive sound system, there's simply no better place to get busting those moves. There are also special events and themed nights held there regularly.
3. If you fancy more of a downtime feel, head to the Triangle to find a little place called Flirt Café. It's totally unique, combining coffee, hot food, DIY salad bar, magazines and newspapers, cakes and milkshakes – to name just a few of its offerings. If that doesn't sound like an ideal place to relax, then I don't know what is!
4. There's also a new kid on the block which is both the newest and largest gay and bisexual sauna bar on the south west coast. There are showers, massages are available, there's a bar and private chill out rooms. Perfect for every mood!
Escort of the Week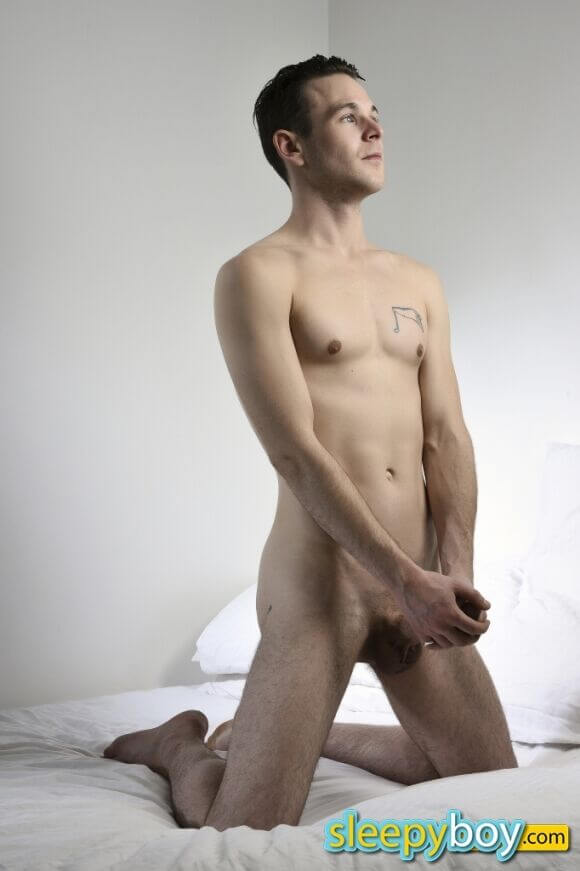 Why Gay Escorts are so much better than Grindr or Tinder dates
With the advent of apps like Grindr and Tinder, the dating world has imploded in on itself. It's never been so easy to access thousands of like-minded people with just a few simple clicks and the vaguest details about yourself (and this is a good idea because you can't control who sees your 'This is why you should hook-up with me' profile). This is a bit of a problem if you don't want everyone to know all about your sex life!
Dating Apps don't offer great sex
These apps are designed for convenience and immediacy. There's no painful small talk over a coffee and a couple of dates whilst you suss out what each other wants. Tinder and Grindr profiles will have all that listed already, cutting out the donkey work for you. Plus, they even filter out the people you prefer geographically. Want a date while you're on a business trip in York? Sure! Change your usual profile settings to amended ones and Bob's your uncle. And he's standing right on your doorstep because your settings have filtered out anyone over 20 miles away.
This doesn't mean that dating apps are the best way to revolutionise your sex life. They're fast, free and easy – but this isn't necessarily a good thing. Why not? Basically, because you're taking a massive gamble on people who you don't even know. Just because the dating apps blur the lines between what is safe and normal and what everyone wants, this doesn't mean that you should take risks. When you're using these apps you're essentially putting yourself out there with a load of strangers. You wouldn't give a hundred people in a bar access to your more personal details and preferences, so why do so online? There's no way of getting away from this – dating through an app is uncertain at best and dangerous at worst.
Gay Escorts offer Great Gay SexUntitled6.html
It may seem a touch old-fashioned with all these new-fangled apps around, but luckily there's another, timeless, way to get your kicks easily and discreetly and that's by hiring a gay escort. Why is this so much better if you're looking to hook-up with a handsome stallion for the night?
You can browse online first, see their pics and bio's so you can pick out the ideal gay escort for you.
And once you've done that, you can get in touch and book that very person. There's no mutual appreciation that has to go on.
You can let your gay escort know exactly what you are looking for so they are prepared, they will come at a time and place to suit you and be completely confidential abut your time together.
It's going to be far more relaxed. None of the pressure of a first date because there's no dating element. You know what you want, he knows what you want and you both know that he's there to satiate your desires.
There doesn't have to be any reciprocity. It's. All. For. You. And if that isn't turn-on then what is?
So ,if you're looking for a guaranteed night of fun, then hire a gay escort. Safer, simpler and quicker to make your experience one to remember.
Escort of the Week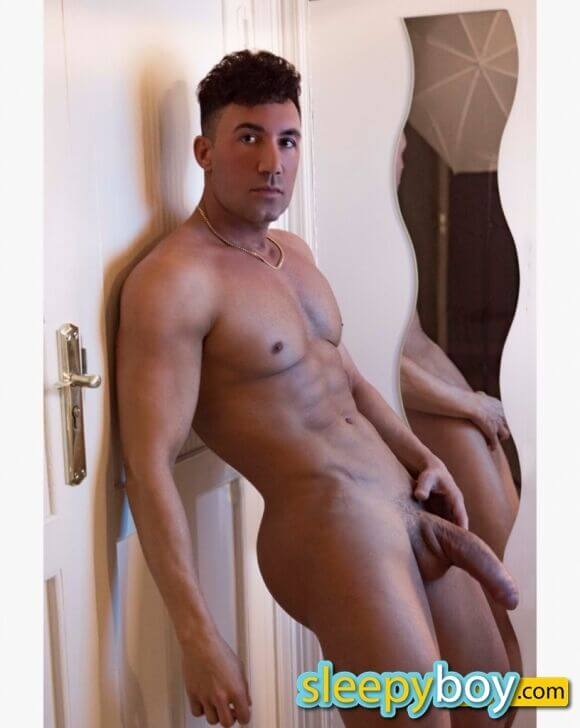 Escort of the Week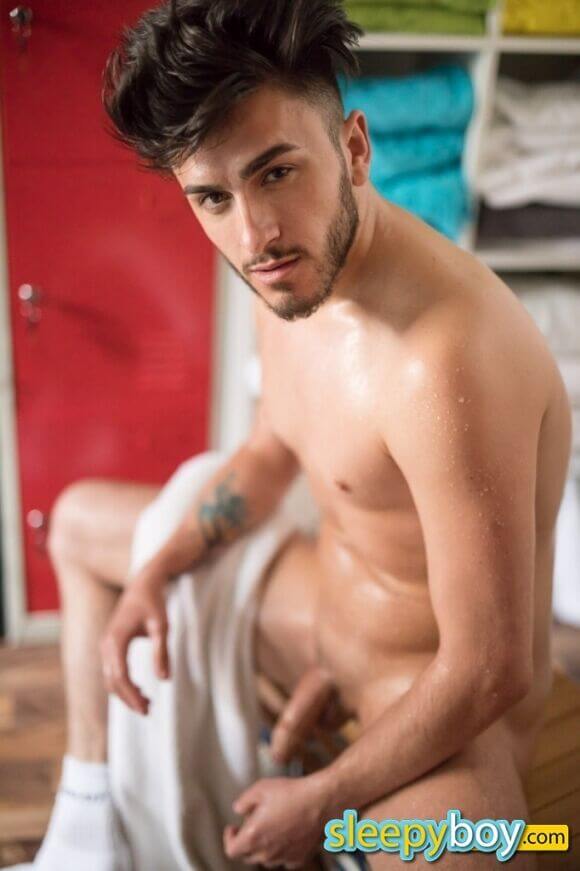 The Step by step guide to booking a Gay Escort
Sex work is the world's oldest profession. Since time immemorial people have wanted – and paid for – gay sex. If you have never spent time with a Gay Escort then finding your first one can be a little daunting but our step by step guide is here to help.
Spending time with a Gay Escort
There is nothing to feel intimidated about, the first thing to remember is that these sexy men, no matter how hot they are, want to make you happy. The gay escorts listed on sleepyboy.com are relaxed, friendly and professional. Booking time with a gay escort is a fast, fun and simple way to get your sexual kicks. But how do you go about selecting the right person for you? It's easy! Just follow this step by step guide.
1.Decide exactly what it is that you're after. Gay Sex is a huge sphere and you need to be upfront and open with what you want to ensure that you get the satisfaction that you're after. So, whether it's a one night fling with a twink that you fancy, or an evening of BDSM with a Bear, make sure you decide on all elements of your sex play so you can choose an gay escort who is the best fit for you.
2. Once you know what you're after, it's time to identify the location you want, and how many miles radius around this that you're prepared to consider. This is less of a problem if you're travelling to them, but if they're coming to you then you don't want to waste a chunk of your valuable evening waiting for them to drive 50 miles – no matter how perfect they are! Remember that the sleepyboy.com website offers you many ways to slim down the search for your perfect gay escort using their advanced search filters.
3. Now for the fun part! It's time to browse the profiles that appeal to you. You're paying for time with a gay escort so make sure you choose your guy carefully. A good profile will have some stats info and a range of recent photos. Some may have a list of sexual behaviours that they do and don't do so that you don't waste your time with someone who's not on your wavelength.
4. Deep breath – it's time to make the first contact. Send a message to your favourtie escort with your location and requirements and a time and date you want to meet to see if they can accommodate you. Set out exactly what you want and where and wait for them to confirm and explain their rates.
5. Once it all looks good, you can go ahead and ask that favourite gay escort to meet you. Arrange the finer details of your liaison, like when and where. Ask for exactly what you want – if you want him to come dressed as a soldier, or strip to reveal ladies underwear, then you need to say so. Ultimately, this is a business transaction and you're there to have your needs met, so make sure that he can satisfy you.
Escort of the Week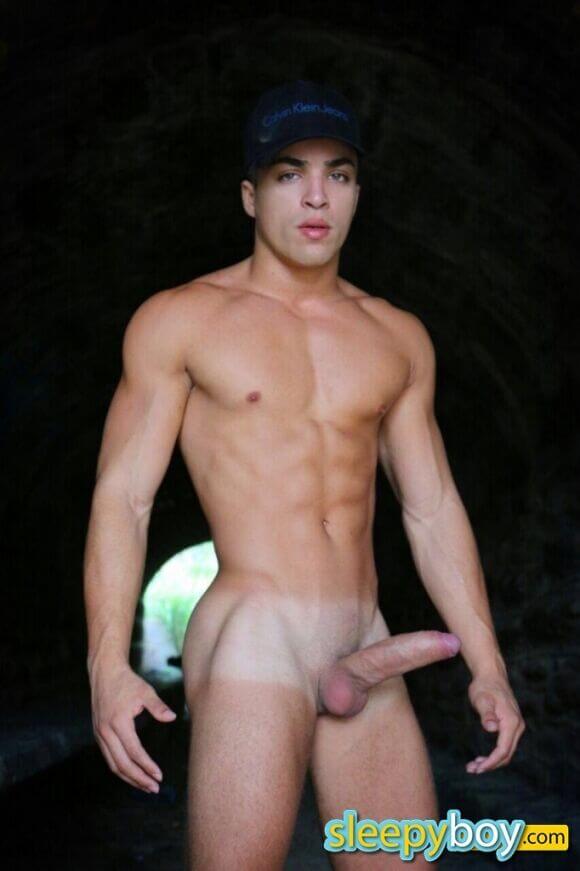 Why we love Tattooed Gay Men
There's just something about them, isn't there? It's no surprise to anyone if walking down the street you find your eyes locked onto a sexy inked man. There are so many different colours and patterns that right away you get an inkling of the sort of personality this tattooed man has.
So, what else stirs that tattoo love inside you?
Sexy Tattooed Gay Men
It's different for everyone. That said, there's a universal appeal for the sexy/edginess look given by tattoos. It can transform an otherwise mediocre look, into something much more attractive. Imagine this – you're on a blind date and you're waiting at the bar. Suddenly, you see your date approach and your heart sinks a little; he's a little on the tall/short side (delete as appropriate) for you. Maybe he's a bit lanky, but then as he gets closer you suddenly spy the body art adorning his arm. There's a colourful swirl of patterns, letters, numbers and symbols. Now this is more like it! With just a view of one arm, you can tell a little more about this person and instantly there's more of a spark.
Tattoos are often deeply personal, too and it's perfectly possible that whatever they have inked on their skin actually means something to them, and they're not afraid to shout it from the rooftops. There's something touching about a gay guy who's prepared to – quite literally – wear his heart on his sleeve. Or his neck. Or his leg – it doesn't matter where. He's got them for life. It represents passion for a certain person/place/thing and if he's got that, then there's a chance that he could feel that same, red hot passion for you.
Rebel Tattoos are Sexy
Rebel, rebel. Even these days, having a tattoo rules you out of certain professions and venues. Genteel country clubs are unlikely to admit you, the corporate world frowns upon them and even these days there are shops and supermarkets which require you to cover up your inking completely. So if you're a sexy gay man has a bold tattoo, this reflects confidence, a devil-may-care attitude, which is very appealing to most people.
And what else attracts your gaze to the tattooed man? It proves commitment. He's taken the time to choose his body art, decide where he wants it and then he's gone through the pain of having it done. Weirdly, this risk-taking can be quite a turn-on, like the kamikaze gladiators of old. He's also given up his time to sit there and go through the process. Lots and lots of tattoos take multiple hours to complete, and some even need to be stretched over multiple days. In addition, he's paid for this! It's not an inconsiderable expense. This is something that really matters to him which immediately shows a depth of personality.
Tattooed Gay Escorts
Many men who love their bodies and work on them to ensure they are perfectly ripped and toned also love to have sexy body art all over it. If you love a tattoo then you definitely have to spend some time with a sexy tattooed gay escort, (find the best on SleepyBoy.com) they can encourage you to really look at their bodies and their tattoos while having as a wild a time as you like
Escort of the Week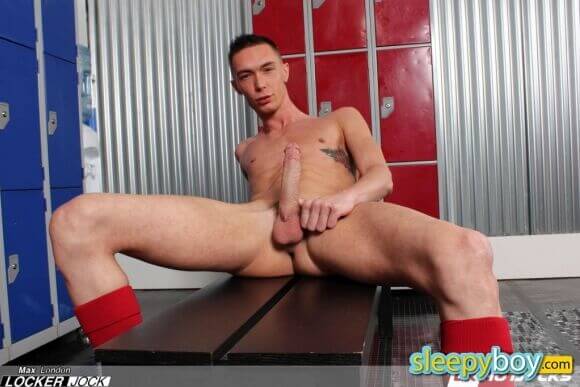 Chastity cages & other lockable toys to play with your Gay Escort
The sexual sub/dom scene is a vast one. Think ropes and ties, handcuffs, blindfolds, whips, chains and paddles. These are the usual accoutrements to a dom/sub game. But what about those who want to take it further? What happens when you want to explore your fetish? You've moved on with your games and you want something a little more challenging, where do you go next?
Chastity Cages & other Lockables
First of all, you hire a sexy gay escort, satiating your desires is your aim and how better to ensure this by hiring some one for whom it's their job to please you? Making your pleasure the responsibility of someone else is not only erotic, but it hits the very kernel of the sub/dom fetish.
Why a chastity cage?
In its very basic form, a chastity cage is worn as a form of orgasm control and/or forced abstinence. Your penis will be locked away, safe from any straying hands, and making you unable to get fully hard, and the cage padlocked so you are truly at the mercy of your key keeper. For example:
To show your keyholder true commitment
To bring a hardcore element into your play session
As part of a dungeon sex game
Or just to add a little extra frisson of excitement in the bedroom
As you would expect for this level of dedicated fetishism, there are lots of options for chastity cages and other lockable toys that you can use in your sex game. For beginners, you may prefer the slightly less hardcore silicone ones. These come in a range of sizes and colours to suit the taste of any aesthetically motivated chastity cage users. There are plastic ones for daily use and metal lockable toys for the truly committed.
Hardcore Gay Sex Games
If this is your thing, then hang on for the ride – because there are many extreme bedroom accessories, perfect for your pleasure. You may want to train your gay escort to use a cage, if so then you can get silicone devices in different sizes. For the more extreme fetishists, you can get steel cages with a urethral tube attached. Obviously, this adds an extra element to the naughtiness and control.
If you want something a little different, a little more advanced, say, than a chastity cage, then you need a cock cup. This completely encloses your cock and balls, safely locked away from any stimulation whatsoever. In fact, any tiny hint of arousal will leave your penis with a pinch of pain as it struggles against the restraint. The cock cup wearer is totally unable to see anything down there, thus frustrating their most base desires. Lots of these have two padlocks to ensure extra security for their cock play.
If humiliation is your thing, lots of lockable sex toys are designed especially to humiliate the wearer. Imagine being locked up in a device in which you have no option but to pee through a special hole. You are under the total domination of your partner, like it or not.
However you like to play you will have a better time with a sexy Gay Escort, find one that loves your fetish as much as you do at SleepyBoy.com for the ultimate gay sex experience.
Escort of the Week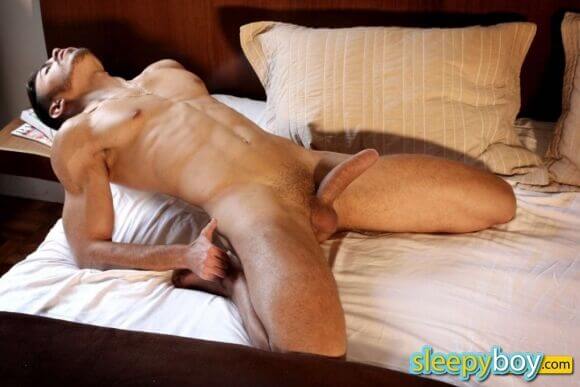 Gay Experiences in Liverpool
Known all over the world as a friendly, welcoming city, it's no surprise that there's a heaving gay scene in Liverpool. In fact, this northern city boasts the only official gay quarter – and it was the first to have one. Now there are gay quarters in all of Britain's major towns and cities, but there's something special about the very first one to have popped up.
Not only that, but Liverpool was known for a long time as the 'Gay Capital of the North'. It's steeped in progressive LGBT history.
Sexy Liverpool
Liverpool's gay quarter is set up for the best, and most in-depth, gay experiences. To enjoy it properly, go with a friend. There's plenty of entertainment – gay orientated and not – and having a party-mate on hand always enriches the fun! Liverpool is an open, relaxed, place, so if you're a bit nervous, or have only just come out, this is definitely the city for you to go in order to build up self confidence and really get stuck into the friendly gay scene. If by chance you already know someone in Liverpool, then you're quids in because they will know all the in's and out's of the best LGBT places.
Liverpool Gay Bars & Clubs
Let's start with the essentials. There is a plethora of gay bars and pubs to get you started. These are a real mix and range from the traditional, open fire type places, right through to the innovative entertainment of the 21st century. Whatever your taste – there will be something for you to enjoy. Imagine wandering the streets of the gay quarter, hand in hand with your beau, and sampling the very best of Liverpool's gay scene. It's an attractive possibility, right? Why not make it your own?!
You will find the more flamboyant gay, cabaret-esq events have a firm foothold in Liverpool's LGBT community. One of the best of these celebrations is the Liverpool Gay 'Mardi Gras' style event. Taking inspiration from it's Brazilian forefather, this has quickly evolved into a vibrant, energetic, passionate celebration. Held annually, this is one date that you do not want to miss! Why not dress up and join in with all the fun? A few brightly coloured clothes, a bit of war paint and a funky head dress (and possibly some cold Corona!) and you'll be good to go, partying through the night, enjoying the very last drop of gay fun.
Liverpool Gay Escorts
If you really want to have a great time in Gay Liverpool then the best way to do that is by spending time with a Liverpudlian Gay Escort. These Liverpool Lads know the best places to go and they also know how to have the best gay sex, so that is a very alluring combinations, have a great night in or out with a sexy gay escort in Liverpool and you can find the best ones at SleepyBoy.com
Things to do in Gay Liverpool
If it's the morning after the night before and you're looking for something quieter to do, then visiting the Merseyside Maritime Museum to see the 'Hello, Sailor' exhibition is a must. This unique attraction examines the experiences of gay seafarers who took to the waves between the 1950s and 80s, both in merchant and passenger ships. Arguably showcasing material ahead of its time, the 'Hello, Sailor!' exhibition gives a fascinating insight into the colourful history of Liverpool. To top it off, why not sport a jaunty little Captain's hat to get you really in the mood?!
Escort of the Week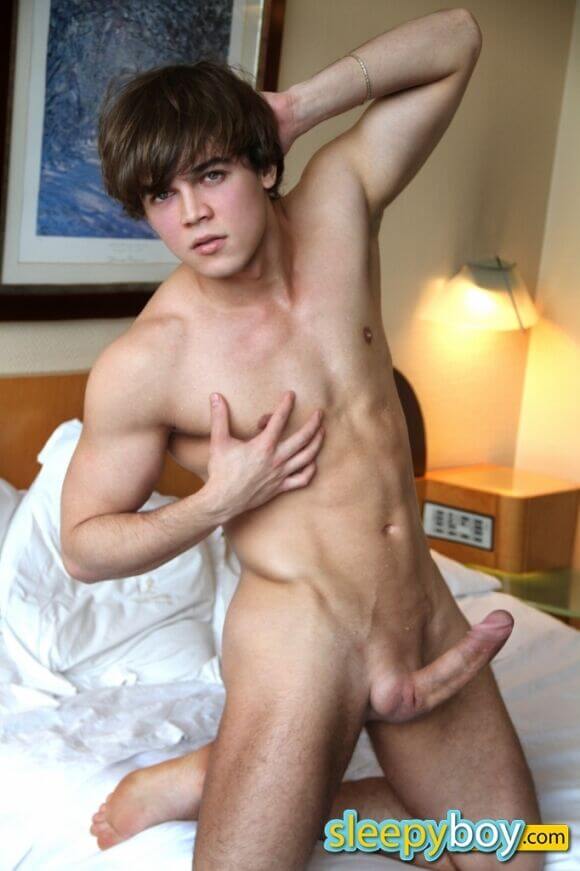 Escort of the Week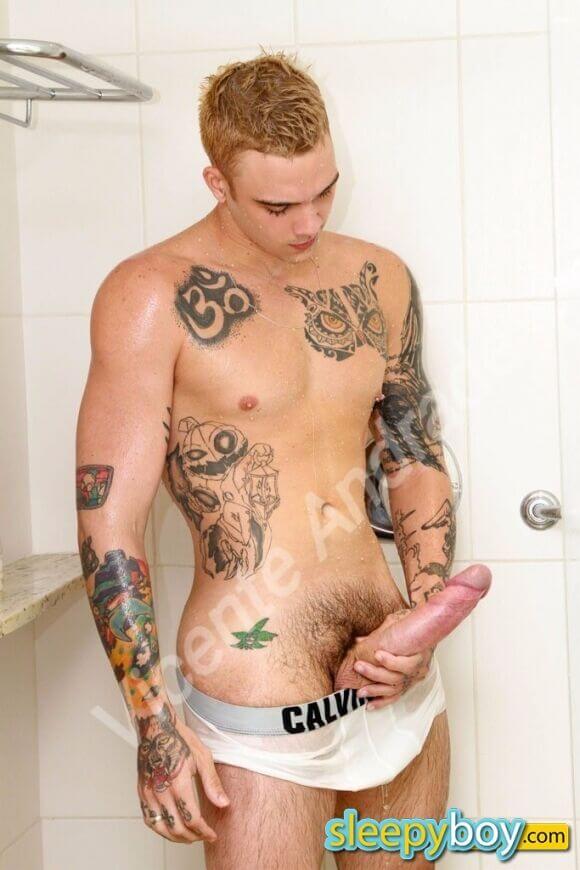 Games to play with masks & blindfolds with your Sexy Gay Escort
Gay sex games are one of the few things which have traversed the centuries and apply equally to men and women, old or young. Gay sex with your favourite gay escort is always fun and incredibly pleasurable but there is also a kinkier, naughty, darker side to hot gay sex as well. Well-trodden pleasure pathways, involving dirty deeds and surrendering to your innermost desires. Using sex games, costumes, bondage restraints and gags, to name just a few.
So if you're looking to spice up your sexual time with your gay escort, then indulging in a little light (or heavy!) bondage play with masks and blindfolds might just be the thing for you.
Gay Sex Games with your Gay Escort
So, these sex games with blindfolds and masks, then. What's that all about?
Largely, it's about domination, of course. Either you or your escort blindfolded and under the control of the other. It might be something that you've enjoyed before, or a new idea that you've been ruminating on for a while. Old or new, things like this are perfect if you've had a bit of a sexual dry spell, or your diary hasn't allowed for your usual fun times. So, choose your escort, get out your sex toys, grab the lube and prepare to indulge yourselves in a night of passion.
Sexy Ideas to try with your Gay Escort
Your masks and blindfolds are out and ready, your gay escort is almost here, so what now? If you're feeling a little nervous, then starting off with a less kinky game is definitely a good idea to warm up. As you get going you can ramp up the pleasure stakes by masking one of you with the other taking the more dominant role. Bondage toys are great for any type of role play, or indeed cosplay, too. Initially taking off in the mid-80s, cosplay is a scene which has exploded over recent years. You can dress up as anything and anyone for your own sexual pleasure.
If you're looking for something a little lighter, then blindfolding your gay escort and playing 'roll the sexual dice' where he has to guess what his throw has yielded by what you do to his body, is a good game to play. Or perhaps a sexy card game, with the loser losing their sight....
But if those are a bit vanilla for you, then step on over to the hardcore stuff. Role play themed games usually have a sub/dom element, you can choose You can keep your games strictly in the bedroom, or you can choose to dare and bring the game into everyday life. Whichever you prefer, blindfolds and masks will get you there. Some ideas include:
Master/Servant
Teacher/Pupil
Slave needing punishment
Orgasm withholding
But the playing field is wide open. Even if you're just curious about BDSM and don't know where to start, there are dirty, bedroom sex games which direct you in what to do with your masks, blindfolds, whips and ticklers. Release your inner sexuality, explore erotic games and surrender to your lust. Find a sexy gay escort to play with at sleepyboy.com
Escort of the Week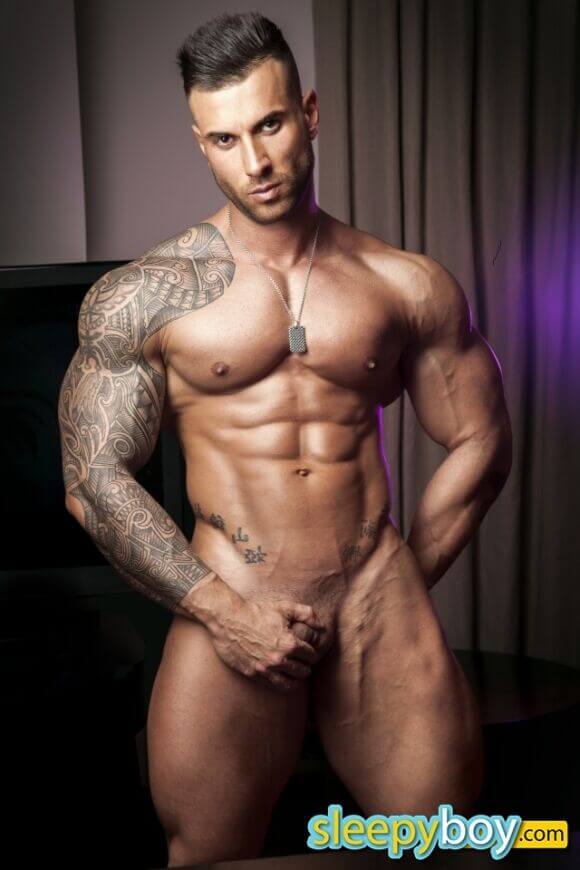 Why We Love A Skinny Twink
As we all know, popular gay culture separates its members into groups to account for the variety of sexual tastes out there. In the gay world, a twink is a younger, slender man who comes under the sexual charge of the more hirsute gay Bear.
So why do we love a smooth, hairless skinny twink? What's the appeal?
Well – where to start! They're young and impressionable. They probably don't have an awful lot of experience under their belt (so to speak) and they're just begging to learn from a more established gay man and be exposed to the naughtiest of thoughts.
If you have a certain fantasies, perhaps involving the initiating of younger males, then a twink is what you need to be looking for, they'll probably be all too happy to learn.
Gay Twinks are so Hot
Twinks are usually tall and slim, but soft. You won't find them spending hours in the gym perfecting those iron hard abs or glutes or whatever. These guys are definitely slender, compared to the more chunky, muscly Bear types. But just because they might be missing a bit of muscle definition, this doesn't mean that they're not sexy! A bodily hairless twink can get your pulse racing just by shooting you a loaded look from his pretty-boy face.
And yes, now we mention it, the face. It's a preserve of the gay twink guy that he has comparable features to Adonis. It isn't all about appearance, but with twinks, it does have a major part. That doesn't mean of course that lovers of twinks are shallow or anything, just that looks are part of the package deal here. Cute means innocent, sort of thing. Aesthetics are important here.
So how DOES a twink look?
The next step is the clothes. Ooooh.......the clothes.....You won't find the more outlandish gay outfits here, no skin tight rubber or feather boas, instead twinks opt for skinny jeans and slim-fitting t-shirts which show off their slender body shape to perfection. It's all about the low-key robes, think sexy and stylish, not slutty. The way those t-shirts ride up at the waist to show off a slim, toned stomach is enough to drive any Bear mad.
Another thing to love about these sweethearts is their oh-so-cute, slightly feminine look, which is great if you like the finer things in life. Namely smooth, flawless skin, fluttering eyelashes and those big, Bambi eyes peering seductively at you out from under their floppy fringe, a la Princess Diana.
So that's why we love a twink. These guys with their healthy, lean look, craving the attention of the older, more experienced man – what's not to like? Perhaps you want a fellow twink for yourself, for some naughty, night time fun? Or are you a Bear with a desire for different? Whatever you want, it's all do-able, you just need to know what you're looking for – and recognise it when you find it.
To find the hottest Gay Twink Escorts check out sleepyboy.com to find your perfect guy!
Gay Escorts, Bi-Sexual Escorts & Transgender Escorts in London, Manchester, Leeds, Birmingham & The whole of the UK
A major change has taken place in the last five years, where you can see an increasingly obvious decline of the gay escort in London and the gay escort in the UK. The reason for the decline of the male escort on the streets is the increase of the internets popularity. There are many reasons the gay escort in the UK has moved business online. A bi escort in London can feel more secure and can find far more clients online amongst many other reasons.
With the popularity of the gay escort in the UK and the openness of the gay community, there are many homophobic gangs which harass popular spots where one can find a gay escort in the UK. The same is said for the bi escort in London. Though the bi escort in London isnt gay and doesnt focus only on males, they are often harassed by anyone that disproves of their acts. The internet offers a safer place where both a bi escort in London as well as a gay escort in London can do business without the worry of being harassed or tormented based on their sexual preference.
Also, the bi escort in London can find a lot more business by posting an ad online rather than standing on the street where they once were. The bi escort in London also has a place in many of these online websites. The online world offers many customers that may have been uncomfortable or unable to approach a gay escort in London to do it in a more discreet and secure way. Instead of asking inappropriate questions, especially for first timers, a client can look at what the bi escort in London offers and then contact them for service. When approaching a gay escort in the UK usually happens in a quick manner and the client cannot fully look at them or communicate with them, and the internet provides the client with as much information and images as the client may feel they need.
A male escort can work online in several ways. The most popular is finding a gay escort in London website which offers ads which can be posted. The male escort then creates an ad with pictures, personal information, measurements, services they offer, and prices. This makes the shopping and searching much easier. Once the connection has been made and the male escort and client are in contact they can determine the place and time to meet. From there they male escort gets their payment and its 100% for them. A gay escort in the UK can find ads online anywhere from the very inexpensive to extremely pricey, depending on the traffic in the website.
The other way that a male escort can find work online is through an agent. Very rarely does a gay escort in London actually have a "pimp" as they tend to work alone or with an agency. The agency is a great way for a gay escort in the UK to find business and to keep it consistent. The way it works with an agency is that the client looks through the different pictures and chooses a male escort. Then based on the location, services, image, and personal preferences they choose a gay escort in London. Once they find what they need, they contact the agency and set a time of meeting and location. When the male escort finishes their work and takes the money, they give a percent to the agency and keep the difference and any tips. The percent is determined based on the popularity of the agency.
Thought you can still find a gay escort in London on the streets, there are far less today than there were 5 years ago. The internet has taken over and is controlling the male escort market. Whether through an agent or working on their own, the male escort can do business in a safer and more secure manner online.