The Best Gay Escorts are listed here on Sleepyboy. Search below for Gay Escorts, Bi-Sexual and Transgender Escorts. Search for your favourite Rent Boy or Gay Masseur across the UK. We have Gay Escorts in London, Manchester and all Cities across the UK. Whether you are looking for a date, a Gay Massage or a Sauna Companion search below to find your favourite Rent Boy. This is the best Gay & Bi-Sexual Escort Directory in the UK.
Escorts of the Day
Welcome to Sleepyboy.com
THE UK`S LARGEST INDEPENDENT ESCORT DIRECTORY
NOW SEE ALL ESCORTS PHONE NUMBERS AND PHOTOS FREE
When using an escort site, how many of the escorts are real? how many are still working? and how many sites allow non active escorts to stay on the site even if they stopped working? some sites have over 1000 escorts, but how many can you contact....test it out! try other top sites and you will see ANYONE can say we have 1000 escorts, thats easy, but how many can you contact?
---
If an Escort does not login within 30 days, you will not see the profile
"you know that you can get in touch as we check you can"
Browsing the site is totally FREE or you can view ALL photos and ALL escorts details by joining as a viewer.
For BETTER exposure escorts can upgrade their profiles by signing up and choosing one of the many packages we have on offer Basic, VIP, Silver, Gold & Platinum.
---
Furries and Pet Play!
The epithet "Furries" is a relatively new term, used to describe a subculture of people who like to dress up as animals, and give them anthropomorphic traits. For the sexually curious and those that love to role play this is something to try! Gay Escorts love to dress up for you and are happy to engage in role play activities, check out the guys on sleepyboy.com to find a fury friend!
Furries & Fury Play
Furries originated in the early nineteen-eighties, and were inspired mostly by certain science-fiction texts. It wasn't until the succeeding decade, when people became aware of the internet, and its online games, that the Furry really took off.
Role Play Gay Sex Games
These interactive role-playing games blew the door into a make-believe world wide open, wherein people could become any kind of animal that they desired and adopted some of the animal's dominant traits, interspersed with human-like communication and physical needs. It didn't take long for Furries to start falling for each other, and their online sexting evolved into webcam sex, and then subsequently into reality, with specialist conventions, and swingers parties, hosted all around the world.
Pleasures of the Fur
This particular form of role-play keeps your identity concealed, allowing you to truly unleash the wild animal in you; and it has certainly shaped the way many gay men participate in role-play. From cotton-tails to ox-tails, you can be as soft and cute as can be - or as strong and hard as an ox; it really does all depend on your personality, and how you would like to be treated - whether by another Furry, or perhaps a human play mate?
Pony Play & Pup Play
Two of the most common types of Furries, and pet play characters are Pony Play, and Pup Play. You can transform your costume into something incredibly kinky, with the inclusion of butt-plugs shaped like tails, and collars and harnesses in varying degrees of thicknesses and strengths. Pups like being rewarded for their hard work; they like to please, roll over and lick. They also tend to be loyal, have a healthy appetite, and are always ready to greet you with a wagging tail, regardless of how you treat them, but always remember to acknowledge their efforts after an extensive training session.
Ponies tend to be strong; they like to preen and have swishy tails. Sometimes you may need to coerce your pony into working harder, so the inclusion of whips and appropriate restraints may be necessary to keep your pony in line.
Gay Escort Furries
The world of pet play and Furries is extensive; some Furries may like to play together, so it is always worth keeping a lookout for organised events - these events can be anything from meet-ups to hook-ups, or even full-on BDSM sessions. A quick internet search should be able to help you to find other local, like-minded people, allowing you to locate a compatible partner. For those who really want rewarding hot gay sex, spending time with a Gay Escort will deliver the best role play and orgasm you have ever had. Visit SleepyBoy.com to find a rent boy to play with.
There is a lot of fun to be had by becoming a Furry - where you can take personal deviance and kink to whole new levels, regardless of whether you are dominant or submissive by nature.
When a Gay Escort is more than sex – Great Gay Dates in London
For many men the bridge between great gay Sex and a full Boyfriend Experience is being filled by spending more time with the same Gay Escort and enjoying a date night before heading back for great sex.
London Gay Escorts are some of the most cultured men in the world and are happy and able to accompany you to many event or fun dates of your choice across the capital. Getting to know each other, building rapport and sexual tension are great reasons to enjoy a date before sex. Other reasons are much simpler including companionship, cultural conversation and enjoying London on your terms.
Here are a few of London's cultural highlights that can be explored as a date with your London Gay Escort.
The BBC Proms
The BBC brings classical music to the masses every summer during their world famous Proms. Two months of brilliant concerts are held in the Royal Albert Hall with musicians and performers from all around the globe, culminating in the Last Night of the Proms which tends to be a lot more raucous than other parts of the festival.
Notting Hill Carnival
Another famous cultural date for London is the Notting Hill Carnival in August which has its roots in 19th century Caribbean celebrations. It's a joyous festival of life with plenty of music, colourful costumes and some pretty tasty street food to boot. The carnival attracts thousands of people from all around the world and is simply the biggest street party in Europe.
Pearly Harvest Festival
If you want something a little more London and a lot more Cockney, then the Pearly Harvest Festival should be right up your street. It's a mix of Morris dancing, drummers and the odd marching band here and there, but most people come to see the pearly kings and queens in all their finery and try a little cockney rhyming slang. If you don't know your apples and pears from your Gregory, you will be the end of the day.
London Cocktail Week
If you want to find out how to mix the perfect daiquiri or cosmopolitan, then London Cocktail Week is one event not to miss. From tastings to tutoring, there are plenty of interesting nights being held across the whole of London during the first week of October.
Africa On The Square
Becoming an annual event in the Capital, Africa on the Square brings together a wide range of activities to celebrate everything about African culture. Expect to see colourful clothes, plenty of live music and dancers and more than enough food stalls to get those taste buds zinging. Held in Trafalgar Square during the middle of October, it's certainly one not to miss.
Victoria and Albert Museum
If you like your history and want to see some of the most famous exhibits in the world, then London has a good selection of museums, including the Victoria and Albert. They're currently running a number of exhibitions including the popular Undressed: A Brief History of Underwear which is on until the beginning of 2017. Like most museums in the Capital there are plenty of free tours and talks from experts during the week making it well worth a visit.
Caravaggio at the National Gallery
The National Gallery has some of the most iconic works of art the world has ever known. They are gearing up to a Caravaggio exhibition in the coming months with tours and talks. There are also courses, workshops and lectures to take advantage of as well as lots more to keep the ardent art lover fully entertained.
Quirky Dining
If you want a more unusual dining experience, there is much to choose from in London. The Attendant is built on the site of an abandoned WC and the ornate urinals have been used to make seating booths. If you have a few pounds to spend, the extravagant art-deco of Bob Bob Ricard in Soho might be just up your street. And if you want to experience eating in total darkness there's Dans Le Noir in Clerkenwell.
Escort of the Week
Escort of the Week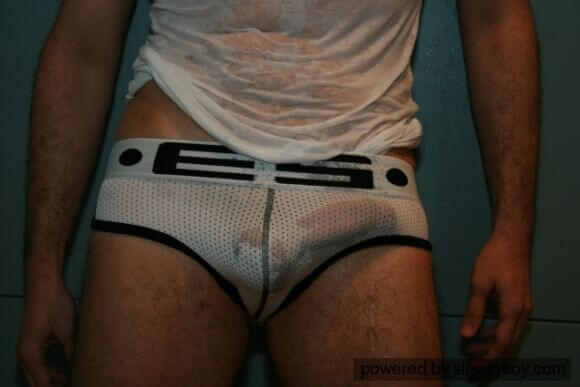 Remote and Long Distance Sex Toys...
Over the last decade, gay sex toys have advanced, keeping pace with technology, which has opened up a whole new world of pleasure to explore. Just as we have seen technological advancement develop with regards to the items we use every day - such as our mobile 'phones, tablets and computers - so too, sex toys have kept pace, to the point that their use can be incorporated with apps that we use on our phones and other devices!
Fun Gay Sex Toys
These remote-controlled sex toys are brilliant for using for long-distance relationships - or simply if you and your partner are apart, they also work well for you and your favourite gay Escort over Skype or phone calls! These items can be used when one guy is on the other side of the world from the other, and can be used in conjunction with most video call platforms.
Give over the controls!
These toys work due to one person having the toy, and the other having the controls. You submit fully to the other person as they pleasure you from miles away - all very clever stuff. Some of the devices even have programmable buttons, so you can uniquely programme the device specifically to your lover's needs. The toy will then record what they like, and how they respond. Others you can use together; these respond with, and to, your movements, making the world appear a much smaller place. These toys can also be used via web-cam, or even smart-phone. Other kinds of remote-control sex toys can be used with a lover much closer, in your vicinity. These are often compatible using Bluetooth. Lots of fun can be had with these devices; they can be worn, and used anywhere, at any time, making for an incredibly sexy time.
Submitting to pleasure!
There is nothing like submitting yourself fully to a hot Gay Escort, or a partner, by letting them control what you're experiencing - even whilst in public, for example; this can be exciting and exhilarating. Of course, these toys can be used within the bedroom; they're fantastic when incorporated into a session of bondage, or BDSM - they can cause many sensations related to sensory play. These sex toys are reasonably priced, and are normally made from some of the higher-grade sexual device materials; and they're best used with a water-based lubricant, but it's always best to check the manufacturer's instructions.
Sex from Any Distance
So if you're embarking on a long-distance relationship, or you and your lover or gay escort are just after some top-end play, these devices should be certainly tried, as they can totally transform either any web-cam experience, or bedroom foreplay session. They're smart, inventively designed and hit all the right places. Take the We-Vibe, for example. This toy fits in the palm of your hand, and runs from an app on your 'phone. It's so discreet that it doesn't even look like a sex-toy! There's so much to discover with these items; they bring you closer together, in more ways than one.
The only barrier is your imagination, so let your mind run wild, with some of your dirtiest fantasies - and incorporate the use of one of these very sophisticated devices.
You won't look back - they can fully transform your sex life.
A Gay Guide to Amsterdam
It's one of the most iconic cities of Europe and a great place to visit for a romantic mini break or to take part in a big event like the gay pride celebrations. Often regarded as the gay capital of Europe, you can always expect a warm welcome and a fun time whether you're a party animal or just want to see the sights.
Amsterdam may be a fairly small city but it's certainly packed with plenty to do.
Gay Areas in Amsterdam
The whole of Amsterdam is gay friendly, as you might expect from one of the most liberal countries in the world. The major gay areas are Reguliersdwarsstraat, which is largely mainstream, and Kerkstraat which also has a number of gay friendly hotels. For a more club orientated area you should visit Warmoesstraat which has some quirky fetish shops to explore. With the city being fairly small, getting around to each of these locations is easy. There's plenty of transport from trams and buses to cycle hire for those feeling a little more energetic.
Places to Eat and Drink
There are plenty of nice restaurants in Amsterdam including Mediterranean meals at De Kas and French cuisine at the Bistrot Neuf. If you want a purely Dutch food experience then a place Haesje Claes is worth a visit. The difficulty for a night out in Amsterdam is often finding the best place to start. There are fetish places like Club Church and more mainstream bars such as The Queen's Head. Traditional English style pubs are also available like SoHo on the Reguliersdwarsstraat. If you're out during the day, popular locations such as The Otherside and Lunchroom Downtown are great to grab a bite to eat and coffee.
Where to Stay in Amsterdam
Hotels range from mid-price to luxury. All are gay friendly and many are close to districts such as Reguliersdwarsstraat. Budget places to stay include the Park Plaza Victoria and the Hotel Esthérea. Many of these are also great examples of old Dutch architecture with facades dating back to the 17th century. For a luxury experience try the Barbizon Palace at Prins Hendrikkade or the Art'otel Amsterdam in the centre of the city.
Gay Escorts in Amsterdam
If you are in Amsterdam and want the company of a Gay Escort then you have two really great options, visit sleepyboy.com find your favourite guy and take him with you for a fantastic weekend exploring the city or use the search tab on the website to see if there is a Gay Escort in Amsterdam already - he can help you explore the city and your sexual desires.
Art, Culture and Shopping
As you might expect, there is a good deal of art and culture on show in a city like Amsterdam. From the beautiful canals and city walks to the Van Gough Gallery and Anne Frank House there is everything you need to feed your cultural heart. You can pay a visit to the local the opera house or visit De Nieuwe Kerk for some great modern art.
There are number of famous fetish outlets including Mister B and Vrolijk as well as design shops such as Drake's Luxury Boutique. Added to that there are range of Dutch designers and independent retailers as well as the big brands you might expect from any succesful European city.
Amsterdam EuroPride Festival
There are many different festivals to enjoy if you visit Amsterdam at the right time. The main one is the EuroPride Festival at the beginning of August lasting five days. But there are other events you may want to put in your diary including the Gay Nude Sailing Cruise that takes place in September and Leather Pride in October.
If you're looking for a place that is full of life all year round, Amsterdam certainly has everything on offer from great bars and restaurants, tonnes of culture and a party atmosphere that never seems to stop. It's one of the friendliest, most open and diverse cities in Europe and should be visited at least once in a lifetime.
Escort of the Week
Escort of the Week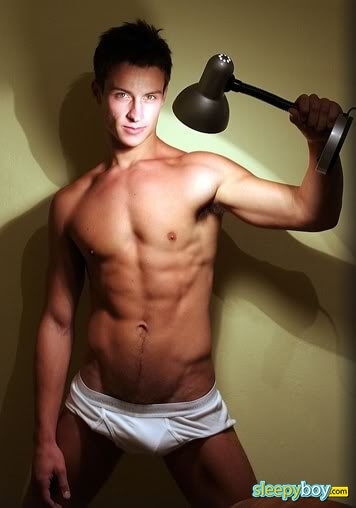 Inflation and Deflation: Everything You Need to Know About Vac Play!
Sensory deprivation is a highly popular form of play, and some of the most sought-after devices are those which combine latex and rubber, which create a vacuum, ensuring that your submissive partner is fully deprived of certain facets of sensory stimulation.
Vacuum Bondage
Vacuum bondage is becoming ever more popular, as we witness a rise in the variety of products that are available to us. With the ability to maintain such a high level of vacuum control, the possibilities introduced into play with your partner are potentially multiplied tenfold. Vac Cubes are a popular choice, these cubes render your partner fully immobile, as it holds them securely. These cubes are fully air-tight, so there's no need to keep creating a vacuum or utilising a pump. Cubes often come with either a hood, or a neck gasket, to dispense full deprivation; these measure no more than around a metre square, so movement is restricted. Some Vac equipment can fit two people inside; these often keep submissive partners standing in an upright position, yet still maintain full restriction and keep the product airtight.
Vac Beds
Vac beds are another highly popular device, they are the ultimate in latex vacuum bondage, they usually function via a single-valve mechanism, which ensures that there is zero air introduced and become fully airtight. Some of the older-style beds used to be somewhat noisy, but a new design feature allows you longer, and quieter, play. Incorporated into the beds are full face-masks, which incorporate breathing holes, or attached breathing tubes. It must be noted, however, that vac beds should never be used for solo play - or ever used unsupervised. If you want to play with vac beds then book a gay escort to place you in the bed securely while he explores your body with his hands.
Fetish Hoods
Hoods are a great way to cause a measure of instant sensory deprivation; they're available in many styles, and can range from half-hoods to full head coverings, all of which, of course, cause varying levels of vacuum. Some hoods are manufactured from a form of latex which is dubbed "micro breath latex"; this allows the wearer to breathe underneath the hood, by limiting the air capacity that they receive. Other kinds of hoods inflate, and work in a similar way as the beds do; you create the vacuum, and they include either a breathable mouthpiece, or a tube which you attach. Inflatable gags are an excellent device to use for sexual training - these inflate and deflate according to the dominant partner's will.
Using Vac Toys
All vac toys work on the same principle, and can cause a tremendous amount of pleasure. But, as with all BDSM devices, these items need to be used safely, and in the way that their manufacturers intended them to be used - most advise that their devices shouldn't be used for solo play, or for masturbational purposes, as they carry a risk of suffocation; so always use these products sensibly and with the aid of a sexy gay escort. Latex and rubber are the ideal materials for these devices, adeptly causing a sensation of sensory deprivation; not only do they provide the correct restrictive stimuli, they also provide visual pleasure for those initiating the vacuum, thereby guaranteeing that both submissive and dominant partners will be fully satisfied.
Fetish Gay Escorts
If you want to play with your Vac Toys then take a look at sleepyboy.com to find a Gay Escort who loves to play as much as you do!
Shibari: Japanese Rope Bondage
The most sought-after piece of BDSM equipment is the rope, and it isn't hard to see why it's so popular - the rope is relatively inexpensive, and the idea of being tied up - or tying up one's lover - is one of the first areas of BDSM with which most gay men experiment. However, to really master the art of rope bondage takes a little practice - it isn't purely about the restraint, and you have to ensure that you practice this art safely.
Rope Bondage with your Gay Escort
Rope bondage is, in fact a beautiful thing, and this exquisiteness is exhibited throughout Eastern culture, where Shibari, as it is known, originated. To practice rope bondage, you must pay attention to the knot itself; it will form beautiful and creative shapes, which highlight the restraint of the body, even as it grants the bound one a sensual freedom; the knots fall upon the most erotic areas, creating harnesses for sex. Arousal from this kind of bondage also comes from the rope itself, as it is itself, visually pleasing, leaving the person being tied with a feeling of vulnerability.
Erotic BDSM
This form of BDSM is highly erotic, and it differs from other types of restraint, due to its focus being sensual - rather than a matter of dominance and submission; and it is an ideal type of bondage for beginners to try. When people think of bondage, they often think of a partner being tied; this is, after all, one of the most popular fantasies - and one which is often taken into reality. Shibari, however, is an art form, and as such, there are several ways you can incorporate it into your sex life - depending on your level of experience, and whether you are playing in the bedroom, the dungeon, at a fetish club or with your Gay Escort.
Gay Bondage Fantasy
The Western bondage outlook is very different from the Eastern version of same; and this is worth keeping in mind when choosing which type of play you desire. If your focus is on the restraint side - while perhaps being semi-clad, being bound in ways that bring the attention to certain areas of the body, then bondage tape and bondage rope could be used to obtain the desired effect. Alternatively, if you were in a club or participating in some role-play, then speed could be of the essence regarding triggering stimuli. The epithet "Speed bondage" usually means that someone will be fully bound within a minute, with no chance of escape; this restraint subsequently lends itself to furthering the narrative of the fantasy.
Book a Gay Escort
But out of all the related positions, probably the most highly regarded is suspension. This type of rope bondage leaves the submissive feeling helpless and vulnerable, whilst knowing that they're in for some amazing penetrative sex, whether oral or anal - after all, the way they're tied makes for easy access. But whichever kind of bondage rope you choose to use, always ensure that you play safely and sanely, as circulation can easily be cut off if the rope is tied just a little too high or low.
This form of BDSM is highly satisfactory; it takes a little time to learn, but once you have mastered the basics, there will be no stopping you, as the fun is found within the practicing, making for both a highly visual, and physical, experience. To find a Gay Escort who can fulfil your Rope Bondage fantasy take a look at the hot guys on www.sleepyboy.com
Gay Escorts, Bi-Sexual Escorts & Transgender Escorts in London, Manchester, Leeds, Birmingham & The whole of the UK
A major change has taken place in the last five years, where you can see an increasingly obvious decline of the gay escort in London and the gay escort in the UK. The reason for the decline of the male escort on the streets is the increase of the internets popularity. There are many reasons the gay escort in the UK has moved business online. A bi escort in London can feel more secure and can find far more clients online amongst many other reasons.
With the popularity of the gay escort in the UK and the openness of the gay community, there are many homophobic gangs which harass popular spots where one can find a gay escort in the UK. The same is said for the bi escort in London. Though the bi escort in London isnt gay and doesnt focus only on males, they are often harassed by anyone that disproves of their acts. The internet offers a safer place where both a bi escort in London as well as a gay escort in London can do business without the worry of being harassed or tormented based on their sexual preference.
Also, the bi escort in London can find a lot more business by posting an ad online rather than standing on the street where they once were. The bi escort in London also has a place in many of these online websites. The online world offers many customers that may have been uncomfortable or unable to approach a gay escort in London to do it in a more discreet and secure way. Instead of asking inappropriate questions, especially for first timers, a client can look at what the bi escort in London offers and then contact them for service. When approaching a gay escort in the UK usually happens in a quick manner and the client cannot fully look at them or communicate with them, and the internet provides the client with as much information and images as the client may feel they need.
A male escort can work online in several ways. The most popular is finding a gay escort in London website which offers ads which can be posted. The male escort then creates an ad with pictures, personal information, measurements, services they offer, and prices. This makes the shopping and searching much easier. Once the connection has been made and the male escort and client are in contact they can determine the place and time to meet. From there they male escort gets their payment and its 100% for them. A gay escort in the UK can find ads online anywhere from the very inexpensive to extremely pricey, depending on the traffic in the website.
The other way that a male escort can find work online is through an agent. Very rarely does a gay escort in London actually have a "pimp" as they tend to work alone or with an agency. The agency is a great way for a gay escort in the UK to find business and to keep it consistent. The way it works with an agency is that the client looks through the different pictures and chooses a male escort. Then based on the location, services, image, and personal preferences they choose a gay escort in London. Once they find what they need, they contact the agency and set a time of meeting and location. When the male escort finishes their work and takes the money, they give a percent to the agency and keep the difference and any tips. The percent is determined based on the popularity of the agency.
Thought you can still find a gay escort in London on the streets, there are far less today than there were 5 years ago. The internet has taken over and is controlling the male escort market. Whether through an agent or working on their own, the male escort can do business in a safer and more secure manner online.