The Best Gay Escorts are listed here on Sleepyboy. Search below for Gay Escorts, Bi-Sexual and Transgender Escorts. Search for your favourite Rent Boy or Gay Masseur across the UK. We have Gay Escorts in London, Manchester and all Cities across the UK. Whether you are looking for a date, a Gay Massage or a Sauna Companion search below to find your favourite Rent Boy. This is the best Gay & Bi-Sexual Escort Directory in the UK.
Escorts of the Day
Welcome to Sleepyboy.com
THE UK`S LARGEST INDEPENDENT ESCORT DIRECTORY
NOW SEE ALL ESCORTS PHONE NUMBERS AND PHOTOS FREE
When using an escort site, how many of the escorts are real? how many are still working? and how many sites allow non active escorts to stay on the site even if they stopped working? some sites have over 1000 escorts, but how many can you contact....test it out! try other top sites and you will see ANYONE can say we have 1000 escorts, thats easy, but how many can you contact?
---
If an Escort does not login within 30 days, you will not see the profile
"you know that you can get in touch as we check you can"
Browsing the site is totally FREE or you can view ALL photos and ALL escorts details by joining as a viewer.
For BETTER exposure escorts can upgrade their profiles by signing up and choosing one of the many packages we have on offer Basic, VIP, Silver, Gold & Platinum.
---
Escort of the Week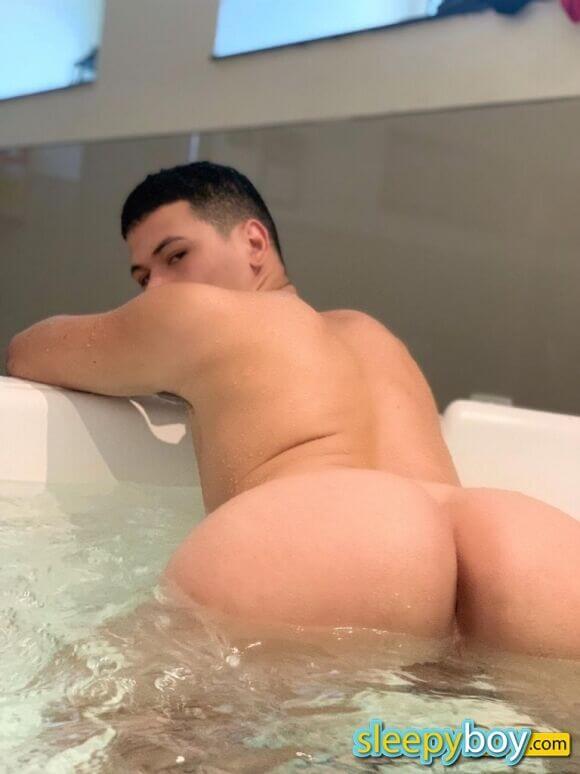 Escort of the Week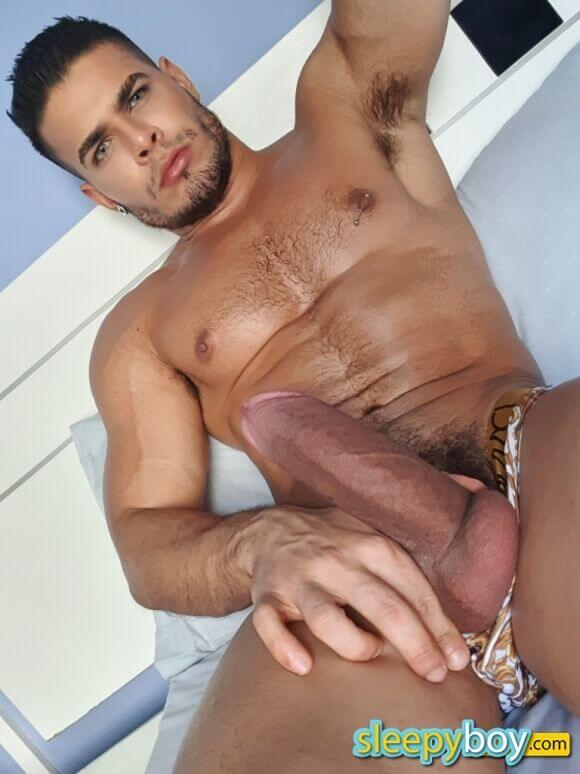 Should You Buy a Christmas Gift for your Gay Escort?
Christmas is coming and we all like to give little gifts of appreciation to those in our lives who make it better in some way, so the question is should you buy your gay escort a Christmas gift?
It is well known that the best sex happens when you have had regular sex with the same man for a while and you get to know what each other really likes. It is no different when it comes to escorts, the more you get to know an escort and see them regularly the more satisfied you will become. Becoming a regular with a Gay Escort is beneficial for both of you as you build that relationship.
Regular Gay Sex is Better
Every Rent Boy will tell you that they prefer spending time with their regulars as they know what to expect and become comfortable and enjoy pleasuring the same man again and again. For the recipient they get a better experience and don't have to spend time explaining what they like and don't like. There is often more flexibility when you see the same Gay Escort on a regular basis as there are often preferential rates for regulars or the escort will be may willing to come and visit you on short notice.
Building a professional relationship with your Gay Escort is probably one of the most rewarding things you can do and many men who have a regular Rent Boy wonder about the etiquette around giving gifts to the escort and how they will feel about that.
Fortunately the question is a good one to have, you have found an escort who you like, who satisfies your needs and that you see on a regular basis, if you want to give them a gift then they will most likely be happy to receive it. Hopefully by now you will have built up trust with your Gay Escort so that if they are at all uncomfortable that you have bought them a gift that they will be able to tell you so you know exactly where you stand.
Gift Giving and Gay Escorts
Giving gifts is however very welcome and the only thing to remember is that it can't be used in lieu of payment, you pay for the escort's time and then any tipping or gifts in addition to this is because you enjoy the time you have together. Common gifts given to escorts include Wine, Chocolates. Vouchers and small jewellery items. Your Gay Escort will not be expecting any gift and as such will probably be pleasantly surprised if you bring something for them, especially if it is something quite personal like their favourite wine, or tickets for their favourite band.
When considering getting your Gay Escort a Gift consider something personal to them, ensure it is a gift and not seen as an expectation for extra services, build a relationship with your gay escort before giving a gift and have fun picking something up your favourite and regular gay escort will love.
Christmas is a time for giving gifts and having fun, so combine the two and spend some well deserved festive time with your favourite gay escort and enjoy the process of finding a little something extra for him too.
Escort of the Week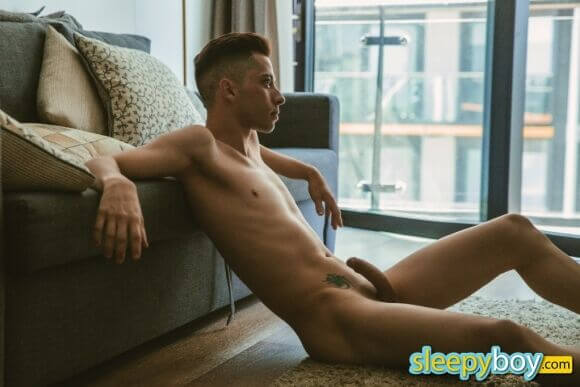 Home or Away? Where to Meet your Gay Escort
Where you choose to meet your gay escort is completely up to you, your personal preferences and your availability. Whether you choose to have them meet you in your home, you meet them in their home, or you meet somewhere neutral like a hotel is something that you and your gay escort can discuss when you make the arrangements.
Gay Escorts and Their Space
Some Escorts are set up in such a way that they are happy and comfortable to have you in their space and you can visit them, some escorts even prefer that and it makes a great place to get away from the hustle and bustle of your daily life and escape for an hour or two with them. Meeting a Gay Escort in their space also is perfect if you live in a shared home or need some privacy away from your day to day life.
Many people find it preferable for their rent boy to come to them in their home. This provides comfortable familiar surroundings so you can just relax and enjoy the time you spend with the escort you don't have to worry about finding the right door or getting lost on the way to their home. You can also agree to meet at a place like a local landmark or tube station before you bring them back to your home.
The Location of Sex Toys and Games
If you are into games or toys and want your escort to join you then having them meet you at your place where you have all your items all-ready to go is probably a good idea. If you are dressing in a particular way or expecting your escort to then this also may factor into your decision about where to meet your escort.
It is also good to ask the escort whether they have a price difference for their place or yours, as if one is cheaper then you perhaps can get a better deal and spend more time with them without spending the extra money.
Working Away or Holiday Locations
It is also acceptable and common to meet in a neutral place like a hotel. If you are travelling for work or are on holiday and want to have some fun with a local gay escort, then they can meet you in your hotel room. Many people also meet their escorts in a hotel near where they live as it gives the evening a sense of occasion and anticipation, especially if you are booking the escort for the whole night.
Wherever you decide to meet your escort ensure that you keep an eye on the time or set a timer, so you don't overstay at his place and he knows when he is ready to go from yours. This avoids any confusion or awkwardness at the end of his time with you.
Relaxed Environment
The escorts on sleepyboy.com are happy to take any questions about where to meet or after you contact them, they may even suggest a preference but ultimately it is up to you. If you want to meet at their place then take the time to find out where it is and how long it will take you to get there so you don't arrive late and if you decide to meet them at your place then try and ensure you have a clean and tidy space, put some music on to make a pleasant and relaxing atmosphere ready for your escort to arrive.
There is no right or wrong place to meet with your Gay Escort you will be able to see from their profile on sleepyboy.com if they are happy to do Incalls, Outcalls or both.
Christmas Competition Winner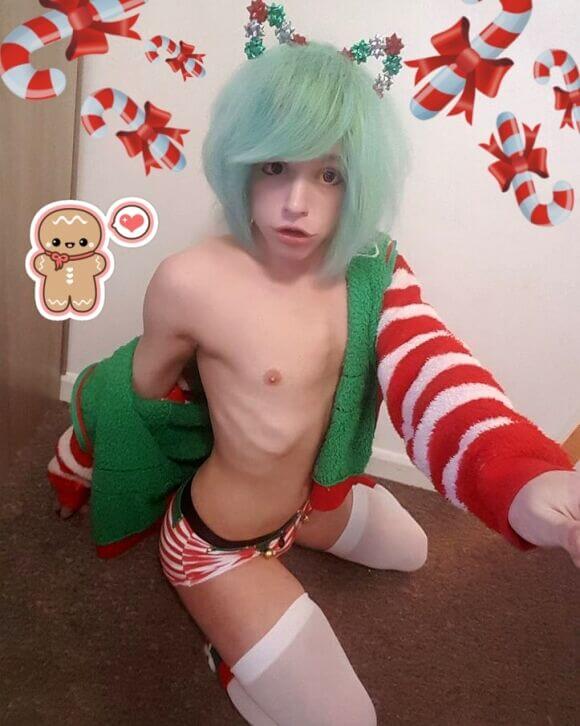 Thank you to all who took the time to enter
Is 2020 The Year to Revive Your Gay Sex Life?
The new year is a line in the sand, a point where we reflect, and if we have not been having enough great gay sex in 2019, then we can resolve to do something about it in the New Year! At sleepyboy.com we know the importance of having great sex, often and for it to be fulfilling that is why we have compiled a quick New Year, New Sex list of the trends for a sexually fulfilling 2020!
New Positioning
Sexual positions, like clothing styles come in and out of fashion, the end of 2015 saw a resurgence in the ass, anal sex, analingus and all things beautiful about the bum is a definite trend for 2016. Possibly brought on by the popularity of twerking, and the discovery by straight men that anal sex is incredible (we have been saying it for years!) the ass and all things anal is a sex trend everyone is talking about– and long may it continue! Double or Triple Up!
If you have decided that this year is the year to try out some of your sexual fantasies, and those fantasies include, threesomes, foursomes, or more-somes then don't be afraid of asking the hot escorts on sleepyboy.com if they have some friends that can come along. Many have people that they do duo's or more with on a regular basis so just ask and see where they can take you!
Love the Romance
Sometimes you need to separate love and sex, but often adding the romance back in can make for a really pleasurable adventure. If you are seeing your regular rent boy or even (or especially) if you have booked a new Gay Escort, lighting some candles, running a bath, and opening a bottle of wine before getting down to the physicality of sex can add an extra dimension to your evening.
Travel Excitment
Is one of your ambitions or resolutions this year to travel? Did you know that you can take a Gay Escort with you to be your friend and obliging companion? Lots of the sexy men on sleepyboy.com are more than happy to travel with you. If you travel in the UK for business or pleasure remember that the sleepyboy.com Gay Escort Directory covers the whole of the UK and some European countries so you can find hot guys in every city you visit.
Love a Gay Massage
This term perhaps started as a euphemism for Gay Sex, today having a strong and sexy man relax the muscles in your body is a real plus and pleasure for any session with one of the rent boys on sleepyboy.com. A relaxed body and a hard cock which your escort then gives you a happy ending is a long standing and very pleasurable gay sex activity – book your Gay Massage now!
Bears, Jocks and Twinks oh my!
Whichever of these sexy boy types are your favourite, ensure you make some time this year to explore your fantasies with the guy of your dreams. Our hot Gay Escorts are used to fulfilling any role and if you want to play with a twink, be dominated by a bear or have a muscle jock show you how strong he really is, take a look at the hot guys online now and make your fantasy a reality.
Fun Gay Sex
Fun items that started to trend last year were items like flavoured lubes, great for blow jobs, they come in a great range of flavours and some actually taste great and add another dimension to fun filled cock and mouth action! A note of caution, as these lubricants are created for flavour, so get a more practical lube for a smoother ride later on!
Other fun items – inflatables! Who knew! Inflatable butt plugs, mouth gags and all manner of other imaginative toys add a great sense of play while being an extremely practical way to carry out any BDSM fetish or just to try for the first time.
Wherever your 2020 takes you, remember that the gorgeous guys on sleepyboy.com are always only a click and a call away from fulfilling your sexual fantasy.
Escort of the Week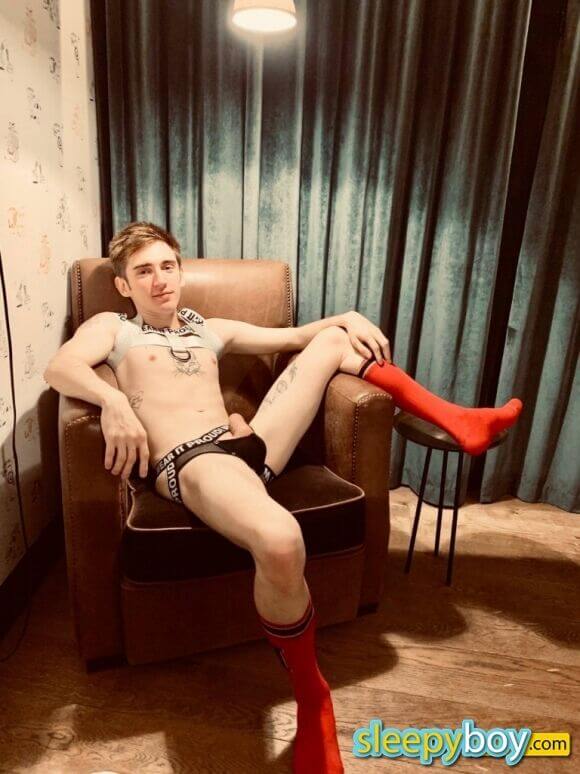 Live as it happens
See when our lovely Escorts update their profiles on One page Live updates as it happens!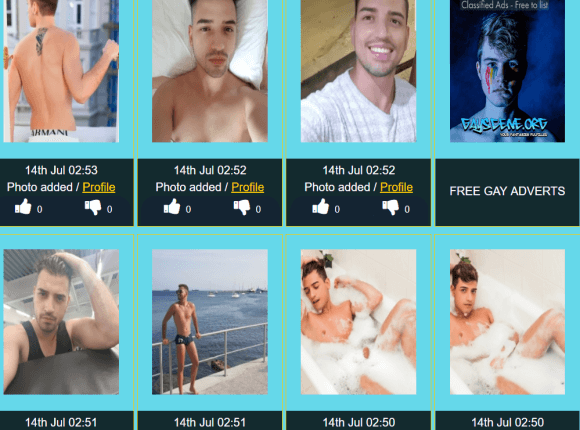 Escort of the Week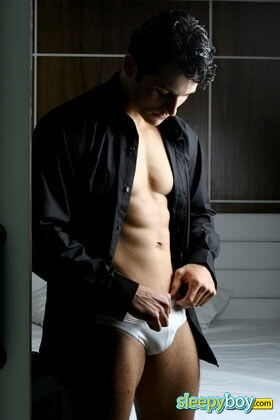 Gay Escorts, Bi-Sexual Escorts & Transgender Escorts in London, Manchester, Leeds, Birmingham & The whole of the UK
A major change has taken place in the last five years, where you can see an increasingly obvious decline of the gay escort in London and the gay escort in the UK. The reason for the decline of the male escort on the streets is the increase of the internets popularity. There are many reasons the gay escort in the UK has moved business online. A bi escort in London can feel more secure and can find far more clients online amongst many other reasons.
With the popularity of the gay escort in the UK and the openness of the gay community, there are many homophobic gangs which harass popular spots where one can find a gay escort in the UK. The same is said for the bi escort in London. Though the bi escort in London isnt gay and doesnt focus only on males, they are often harassed by anyone that disproves of their acts. The internet offers a safer place where both a bi escort in London as well as a gay escort in London can do business without the worry of being harassed or tormented based on their sexual preference.
Also, the bi escort in London can find a lot more business by posting an ad online rather than standing on the street where they once were. The bi escort in London also has a place in many of these online websites. The online world offers many customers that may have been uncomfortable or unable to approach a gay escort in London to do it in a more discreet and secure way. Instead of asking inappropriate questions, especially for first timers, a client can look at what the bi escort in London offers and then contact them for service. When approaching a gay escort in the UK usually happens in a quick manner and the client cannot fully look at them or communicate with them, and the internet provides the client with as much information and images as the client may feel they need.
A male escort can work online in several ways. The most popular is finding a gay escort in London website which offers ads which can be posted. The male escort then creates an ad with pictures, personal information, measurements, services they offer, and prices. This makes the shopping and searching much easier. Once the connection has been made and the male escort and client are in contact they can determine the place and time to meet. From there they male escort gets their payment and its 100% for them. A gay escort in the UK can find ads online anywhere from the very inexpensive to extremely pricey, depending on the traffic in the website.
The other way that a male escort can find work online is through an agent. Very rarely does a gay escort in London actually have a "pimp" as they tend to work alone or with an agency. The agency is a great way for a gay escort in the UK to find business and to keep it consistent. The way it works with an agency is that the client looks through the different pictures and chooses a male escort. Then based on the location, services, image, and personal preferences they choose a gay escort in London. Once they find what they need, they contact the agency and set a time of meeting and location. When the male escort finishes their work and takes the money, they give a percent to the agency and keep the difference and any tips. The percent is determined based on the popularity of the agency.
Thought you can still find a gay escort in London on the streets, there are far less today than there were 5 years ago. The internet has taken over and is controlling the male escort market. Whether through an agent or working on their own, the male escort can do business in a safer and more secure manner online.