The Best Gay Escorts are listed here on Sleepyboy. Search below for Gay Escorts, Bi-Sexual and Transgender Escorts. Search for your favourite Rent Boy or Gay Masseur across the UK. We have Gay Escorts in London, Manchester and all Cities across the UK. Whether you are looking for a date, a Gay Massage or a Sauna Companion search below to find your favourite Rent Boy. This is the best Gay & Bi-Sexual Escort Directory in the UK.
VIP Plus
Welcome to Sleepyboy.com
THE UK`S LARGEST INDEPENDENT ESCORT DIRECTORY
NOW SEE ALL ESCORTS PHONE NUMBERS AND PHOTOS FREE
When using an escort site, how many of the escorts are real? how many are still working? and how many sites allow non active escorts to stay on the site even if they stopped working? some sites have over 1000 escorts, but how many can you contact....test it out! try other top sites and you will see ANYONE can say we have 1000 escorts, thats easy, but how many can you contact?
---
If an Escort does not login within 30 days, you will not see the profile
"you know that you can get in touch as we check you can"
Browsing the site is totally FREE or you can view ALL photos and ALL escorts details by joining as a viewer.
For BETTER exposure escorts can upgrade their profiles by signing up and choosing one of the many packages we have on offer Basic, VIP, Silver, Gold & Platinum.
---
Gay Escorts for Older Men
The concept of gay escorts is no longer unusual or spoken about in hushed tones. Gradually over time it is becoming a normal part of life and something to be embraced for all the benefits it offers. For the older man, a gay escort means an opportunity for adventure, intimacy and fantasy fulfilment and this is a service that is becoming increasingly popular and for good reason.
Older Men & Gay Escorts
An older man seeking out the company of young men is something that has been happening for centuries. Consult any of Oscar Wilde's writing and you'll find numerous references to the experience. For the young man, the older gent offers experience and insight, while the younger man offers energy and adventure, although these roles aren't set in stone. It's an ideal match and so it is no surprise that older men are investing in the services of gay escorts. What is surprising to some is that a gay escort isn't necessarily a sexual affair. Gay Escorts are open to various experiences, ranging from the romantic and innocent to more fetishist activities.
Gay Escorts for many reasons
A popular service is the gay massage, which allows for a sensual experience with the possibility of sexual intimacy if both parties agree. Some older men simply want some company at an event or activity. There is no set plan for hiring an escort as the entire point of the service is to satisfy the individual's needs, so every day will offer something different depending on that individual.
The type of client will also vary considerably, from a single man looking for company, to a couple trying to add a little spice to the relationship. The sexuality of the client is also never set in stone. Some straight men use escorts as a way to find male friendship or to explore an area of their sexuality that is new to them. Male / female couples also may bring a gay escort into the relationship and not always just for sex. For any gay escort, the key quality to have is an open mind.
The benefits for the older man are limitless and often they find a new zest for life after their first experience with a gay escort. Whether lonely, disillusioned with life or finally finding the courage to try out a fantasy, the older man may find a gay escort can unlock deep seated passions, inspiring them in totally unexpected ways.
Finding a gay escort for the older man is no challenge, whether you are looking for someone young and strong, or someone a similar age. As with so many things in life, communication is vital in finding the perfect client–escort balance. Everyone has their limits and certain things they are not comfortable with. By discussing this at the start, you are then free to explore the relationship's potential without any fears. Who knows where it might lead you. To take a look at some of the best gay escorts in the UK, visit sleepyboy.com
Escort of the Week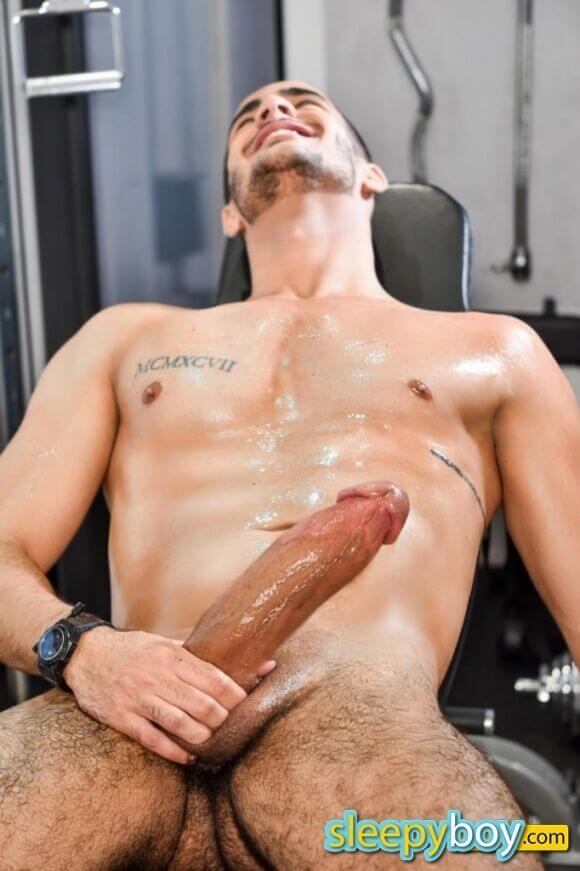 Taking the worry out of Meeting a Gay Escort
Many, many men use gay escorts on a regular or casual basis but if you have never been with a gay escort before the first time (as with any first-time event) it can be a bit daunting. Meeting a gay escort does not have to be complicated and as these horny men are experts in both great gay sex and making you feel comfortable and excited about your experiences with them.
Common Gay Escort Questions
As with anything you have not done before, spending time with a gay escort will get your very excited but you may also have a few questions on how it is all meant to go here we try and answer some of them for you?
How Much? - One of the biggest questions is how much does it cost to spend time with a gay escort, and the answer is of course it is variable. Each gay escort values their time differently and the charge will also differ based on the amount of time you want to spend with a gay escort and perhaps what services you are looking for from him. The best way to know how much is costs is simply to ask - message your preferred gay escort on sleepyboy.com let them know what you are looking for and how long you would like to see them for and they will quickly tell you the cost. Many escorts do have a cost written in their description so you can look there first before contacting them too.
Do I tell them it's my first time? - Yes – absolutely, these sexy men are used with first time nerves, whether this is your first time with a gay escort or first time having gay sex it is better that you tell them and they can make sure they give you the confidence they will meet your needs and have a great time together, they can also offer advice and simply take over if you are not sure exactly what you want.
Where do we meet? – Gay Escorts are very flexible about where you meet them, the common options are your place, their place or a hotel, you can also choose to meet them in a bar before heading to any of these places if you want to include a date aspect to your experience or just have a drink with them before you get going – it is completely up to you.
Are the Discrete? – Yes, absolutely. If you want to meet them in a hotel because you can't accommodate them at your home they will understand and respect that, they will keep your meetings completely confidential and not tell anyone, or take any photos or anything, this is your time with them and that is it.
So calm your nerves and search through the amazing men on sleepyboy.com and find the ones who really make you hard and contact them for a meet, they will be delighted to hear from you and when they know you are a little nervous they will out you at your ease and give you the best gay sex you have ever had.
Escort of the Week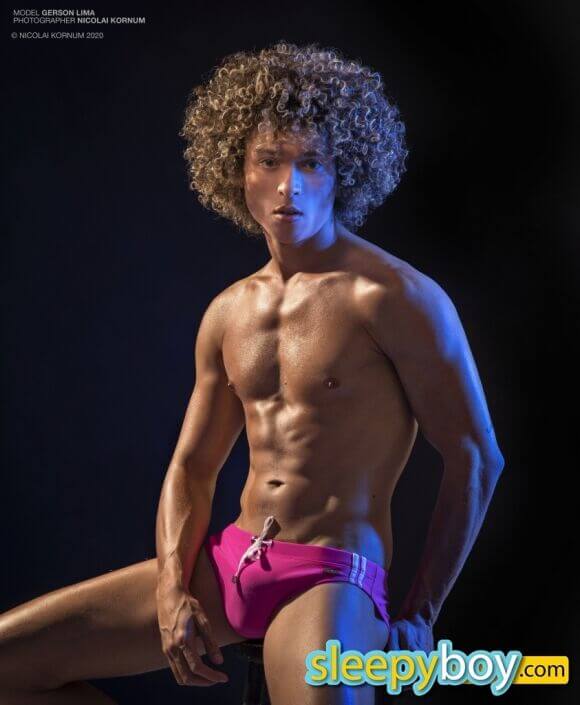 Escort of the Week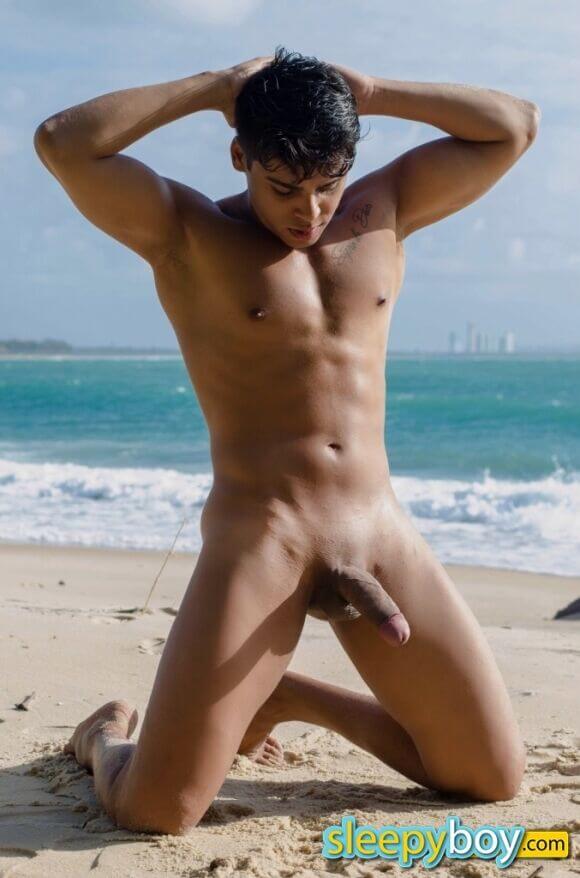 Leicester Gay Escorts Want to Hear from You
Leicester is a vibrant city with a huge amount going on and a huge choice of sexy gay escorts to choose from if you live there or are just visiting. The sexy Leicester gay escorts are ready and waiting to meet you, find them on www.sleepyboy.com , find your favourite arrange a date and time and have the best gay sex of your life.
Gay Escorts Leicester
Whether you work, play, live or are just visiting Leicester you will always find something to do and if you are looking forward to discovering this beautiful place a gay escort offering a boyfriend experience is probably the best way to do it. Travelling around seeing the sighs with a gorgeous man on your arm and with local knowledge included and with the guarantee of amazing sex makes for an incredible experience in Leicester.
What to do in Leicester
If you do want to explore what Leicester has to offer with a gay escort by your side here are a few of the favourite things you can do in this fresh and funky city. A cosmopolitan and multicultural city that welcomes everyone and has a great buzz about it. It has the National Space Centre, a beautiful theatre called The Curve and a range of art galleries and museums and a clock tower that s over 146 years old to keep you occupied all day long, of course at night you will have the sexy Leicester gay escort to keep you company although you could sample the nightlife before you get too that!
Leicester Pride runs annually and if you are planning a visit to Leicester this weekend might be the most fun weekend to go from a LGBTQ+ point of view. More than 10000 people attend with a parade through the city centre and fringe events around the event with starts in Victoria Park from noon.
Gay Nightlife in Leicester
Leicester has some great gay nightlife including some gay bars and nightclubs for you to party away the night here are a few popular ones:
Dover Castle – Located on Dover Street, this popular Leicester Gay Bar has cabaret drag shows, open mic nights and great DJ sets for fun and dancing every night of the week.
Rainbow & Dove – A popular café and bar in Leicester serving the gay community and it has also been voted the best café in the Midlands – excellent choice!
Helsinki - Located on Rutland Street is the biggest and best gay club in Leicester, drinks offers available during the week and the biggest gay crowd is in here at the weekends.
Gay Saunas in Leicester
If you love a gay sauna, and so many gay men do, one of the best and most relaxing ways to enjoy one is by taking a gay escort with you, whether it is your first time in a gay sauna or you are a veteran of them, a Leicester gay escort will enhance the experience for you.
Whatever you choose to do in Leicester you will do it better with a gay escort by your side.
Escort of the Week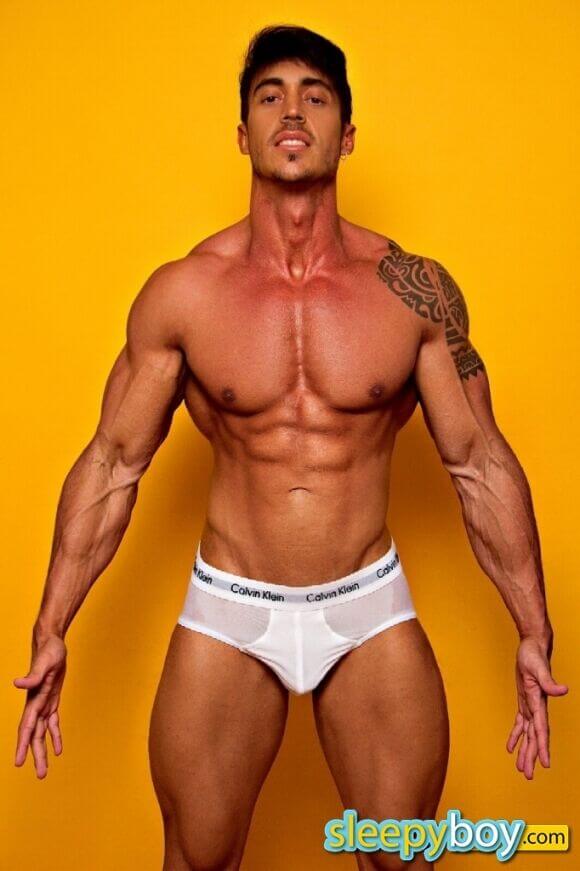 Gay Escorts, Bi-Sexual Escorts & Transgender Escorts in London, Manchester, Leeds, Birmingham & The whole of the UK
A major change has taken place in the last five years, where you can see an increasingly obvious decline of the gay escort in London and the gay escort in the UK. The reason for the decline of the male escort on the streets is the increase of the internets popularity. There are many reasons the gay escort in the UK has moved business online. A bi escort in London can feel more secure and can find far more clients online amongst many other reasons.
With the popularity of the gay escort in the UK and the openness of the gay community, there are many homophobic gangs which harass popular spots where one can find a gay escort in the UK. The same is said for the bi escort in London. Though the bi escort in London isnt gay and doesnt focus only on males, they are often harassed by anyone that disproves of their acts. The internet offers a safer place where both a bi escort in London as well as a gay escort in London can do business without the worry of being harassed or tormented based on their sexual preference.
Also, the bi escort in London can find a lot more business by posting an ad online rather than standing on the street where they once were. The bi escort in London also has a place in many of these online websites. The online world offers many customers that may have been uncomfortable or unable to approach a gay escort in London to do it in a more discreet and secure way. Instead of asking inappropriate questions, especially for first timers, a client can look at what the bi escort in London offers and then contact them for service. When approaching a gay escort in the UK usually happens in a quick manner and the client cannot fully look at them or communicate with them, and the internet provides the client with as much information and images as the client may feel they need.
A male escort can work online in several ways. The most popular is finding a gay escort in London website which offers ads which can be posted. The male escort then creates an ad with pictures, personal information, measurements, services they offer, and prices. This makes the shopping and searching much easier. Once the connection has been made and the male escort and client are in contact they can determine the place and time to meet. From there they male escort gets their payment and its 100% for them. A gay escort in the UK can find ads online anywhere from the very inexpensive to extremely pricey, depending on the traffic in the website.
The other way that a male escort can find work online is through an agent. Very rarely does a gay escort in London actually have a "pimp" as they tend to work alone or with an agency. The agency is a great way for a gay escort in the UK to find business and to keep it consistent. The way it works with an agency is that the client looks through the different pictures and chooses a male escort. Then based on the location, services, image, and personal preferences they choose a gay escort in London. Once they find what they need, they contact the agency and set a time of meeting and location. When the male escort finishes their work and takes the money, they give a percent to the agency and keep the difference and any tips. The percent is determined based on the popularity of the agency.
Thought you can still find a gay escort in London on the streets, there are far less today than there were 5 years ago. The internet has taken over and is controlling the male escort market. Whether through an agent or working on their own, the male escort can do business in a safer and more secure manner online.