The Best Gay Escorts are listed here on Sleepyboy. Search below for Gay Escorts, Bi-Sexual and Transgender Escorts. Search for your favourite Rent Boy or Gay Masseur across the UK. We have Gay Escorts in London, Manchester and all Cities across the UK. Whether you are looking for a date, a Gay Massage or a Sauna Companion search below to find your favourite Rent Boy. This is the best Gay & Bi-Sexual Escort Directory in the UK.
Escorts of the Day
Welcome to Sleepyboy.com
THE UK`S LARGEST INDEPENDENT ESCORT DIRECTORY
NOW SEE ALL ESCORTS PHONE NUMBERS AND PHOTOS FREE
When using an escort site, how many of the escorts are real? how many are still working? and how many sites allow non active escorts to stay on the site even if they stopped working? some sites have over 1000 escorts, but how many can you contact....test it out! try other top sites and you will see ANYONE can say we have 1000 escorts, thats easy, but how many can you contact?
---
If an Escort does not login within 30 days, you will not see the profile
"you know that you can get in touch as we check you can"
Browsing the site is totally FREE or you can view ALL photos and ALL escorts details by joining as a member to the left hand side of this text.
For BETTER exposure escorts can upgrade their profiles by signing up and choosing one of the many packages we have on offer Basic, VIP, Silver, Gold & Platinum.
---
Escort of the Week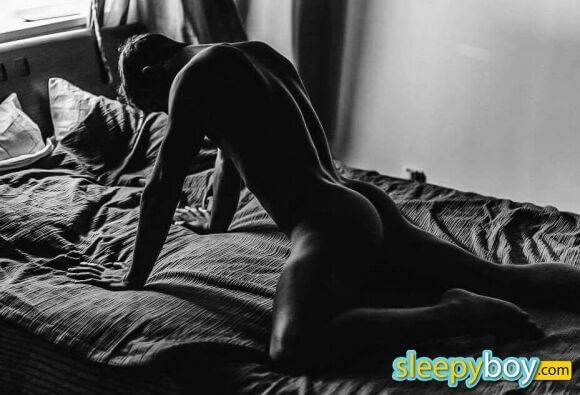 10 Fun Things With Dildos For Men
Dildo play in the bedroom is a must for every gay man, whether with a gay escort or alone and whether it's a strap-on or free use. The unique sensation of being anally penetrated leads to the best orgasms. It also adds spice, enhances pleasure and best of all they're totally versatile so you do whatever you prefer most.
A word to the wise – if you're not terribly experienced with using dildos, then it's better to start small and work your way up. Pleasure isn't necessarily linked directly to length and width so you can take your time. For total anal play beginners, using a butt plug is a good way to get things started!
So what fun things can be done with dildos?
If you're alone with your dildo then use it to stimulate yourself in lots of different ways. Even just changing your position can offer different stimulation. Pleasure from doing this is equally available from using it lying flat on your back or crouched over on the floor.
Bring a partner into play. Having an extra phallic object between you in the bedroom will give an exciting thrill.
Hollow dildos are one of the most popular things on the male sex toy market, especially if you feel a little insecure about your size. Exactly as they sound, these dildos are designed to slip on over your penis to provide a little extra length and width. There are also vibrating options to get the best throbbing sensation as you can. Then lubed up, insert it into your partner to bring him a real thrill as you make him orgasm with your rock hard, pulsating penis.
'Pegging' is using a strap-on dildo with your partner. Experiment with positions and remember that silicone dildos are among the best out there.
Penetrate your partner anally with a strap-on dildo while he's on all fours. Then reach around to massage his erect penis – this total stimulation will have him orgasming all over your hand within minutes.
Use dildos of discretion. There are strap-ons available which attach to male underwear without the need for the traditional harness. These are perfect for anal play outside of the bedroom.
It's an old tip, but one of the best. No matter how experienced you and your partner are with dildos, always take the time to lube up with a good quality brand. The slippery, smooth sensation will always be a winner.
Some dildos come with a suction cap base. This can be attached to your bedroom wall, bathroom wall (or any walls really, though you may want to re-think the kitchen and living room!). Using one of these really ups the ante in terms of providing a 'real' sensation.
Other niche dildos are those you can get with a special angle-shaped head which is designed to hit your prostate spot on. And there's no extra discussion needed about why prostate orgasms are the best around.
If you've started small, then why not move it up a notch with a few extra inches on your dildo or extra width. This is a perfect idea for those who enjoy anal play who are seeking increased pleasure, excitement and maybe a bit of a challenge in the bedroom.
Escort of the Week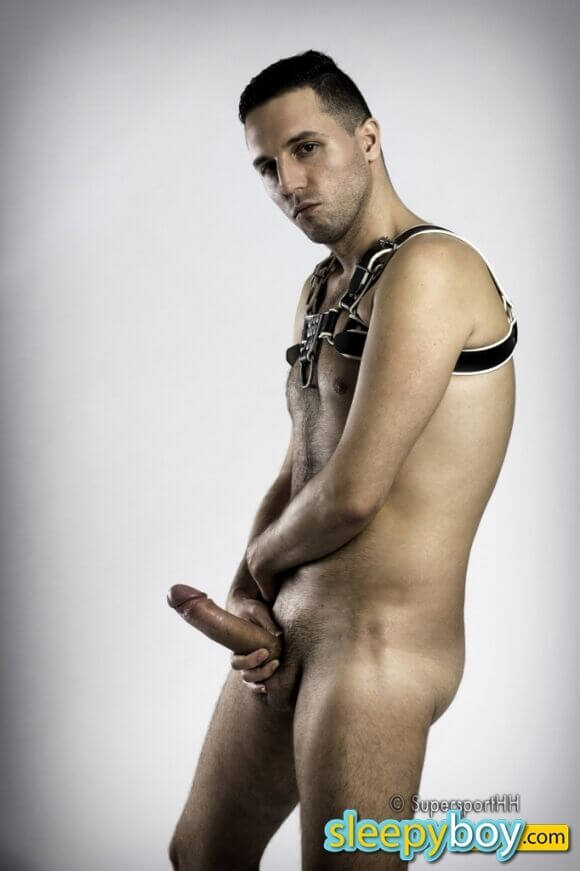 Escort of the week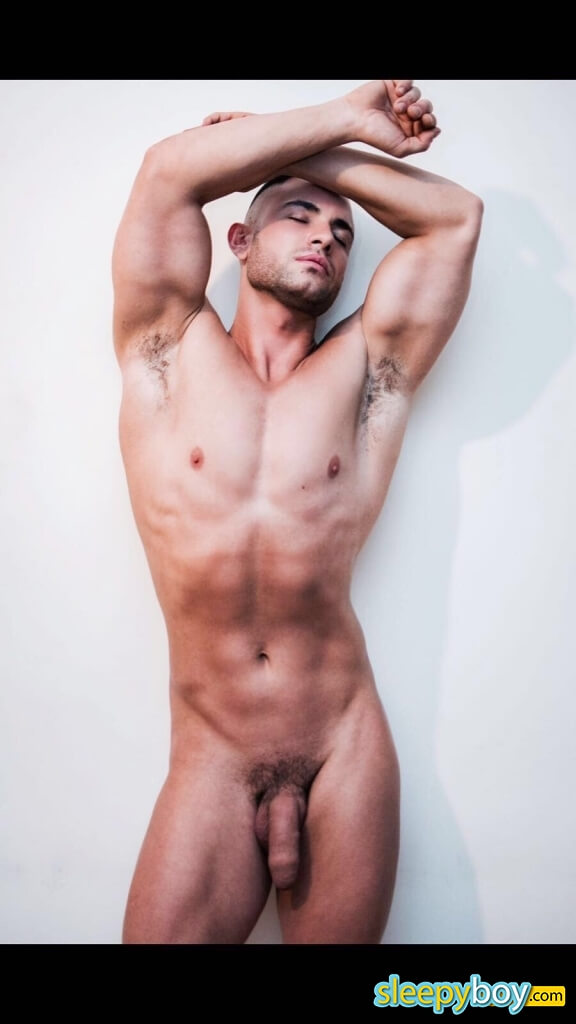 Sexy Valentine Date Ideas with your Gay Escort
The 14th of February is fast approaching! Often referred to as the most romantic day of the year, it inspires people to indulge in their innermost desires. Whether your plans are slushy and cliched and involve a restaurant and a single red rose, or whether they're naughtiness personified, you won't find anyone objecting to a Valentine's date. And certainly not your chosen gay escort!
So.........what to do?? You have a whole evening with the escort of your choice spread out before you (possibly quite literally) and they say that the devil is in the detail. Finding something to tickle your fancy has never been quite so easy.....
Sexy Idea 1:
Perhaps romance is turning your thoughts to experimentation? Maybe there are some bedroom moves that you haven't busted out yet and you're dying to try? Well, this could be the perfect opportunity! A little BDSM, maybe? If you've always wondered and never acted, then investing in some soft ropes, handcuffs and a blindfold is a good way to get started. And if this is a first foray and you aren't sure about the whole rope thing, then an under-bed restraint or bondage tape are both good compromises to get you going. (PS. In these sorts of situations, it's important to have a 'safe' word so either party can pull out if they want to).
Sexy Idea 2:
Why not have a relaxing evening in with massage candles? Especially designed for the purpose, these are made with soy wax so they have a lower melting point and therefore can be poured hot over your escort much more safely. And then – voila! You have some massage oil (quite literally) at your fingertips.
Sexy Idea 3:
Continuing with the bedroom theme, why not try out a new sex toy? It doesn't have to be new to the market, just something that you haven't tried before and always fancied. Things like a prostate massager, enjoyable for both parties, or a 10 function vibrating cock ring. Your escort is your oyster.
Sexy Idea 4:
A romantic date – with a twist. When you say 'date', you imagine a cosy restaurant somewhere, buried down a tiny side street with hundreds of candles lighting the place up. You'll have champagne on ice waiting for you and a neat red rose placed across your napkin, right? Well now imagine that you are wearing a remote-controlled rabbit cock ring – and your escort has the remote. At any point he can liven up proceedings by sending a pleasurable thrill through your most sensitive parts. It's sexy, it's naughty and you have no control whatsoever.....So if you fancy relinquishing control for the night, here is a pretty good place to start.
Sexy Idea 5:
Predictable, but also reliable, is idea number 5. In this modern age where many people are still living with their parents, or sharing with a number of housemates, getting some alone time with your escort can be a challenge. So as a Valentine's treat, book yourself and your escort into a hotel for the night and enjoy the privacy, with a glass or two of bubbles to go along with it!
Escort of the Week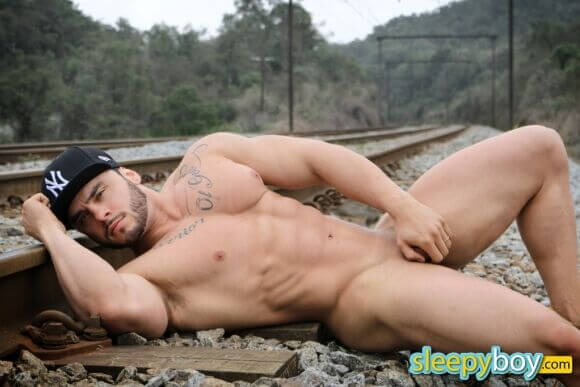 Gay Escorts, Bi-Sexual Escorts & Transgender Escorts in London, Manchester, Leeds, Birmingham & The whole of the UK
A major change has taken place in the last five years, where you can see an increasingly obvious decline of the gay escort in London and the gay escort in the UK. The reason for the decline of the male escort on the streets is the increase of the internets popularity. There are many reasons the gay escort in the UK has moved business online. A bi escort in London can feel more secure and can find far more clients online amongst many other reasons.
With the popularity of the gay escort in the UK and the openness of the gay community, there are many homophobic gangs which harass popular spots where one can find a gay escort in the UK. The same is said for the bi escort in London. Though the bi escort in London isnt gay and doesnt focus only on males, they are often harassed by anyone that disproves of their acts. The internet offers a safer place where both a bi escort in London as well as a gay escort in London can do business without the worry of being harassed or tormented based on their sexual preference.
Also, the bi escort in London can find a lot more business by posting an ad online rather than standing on the street where they once were. The bi escort in London also has a place in many of these online websites. The online world offers many customers that may have been uncomfortable or unable to approach a gay escort in London to do it in a more discreet and secure way. Instead of asking inappropriate questions, especially for first timers, a client can look at what the bi escort in London offers and then contact them for service. When approaching a gay escort in the UK usually happens in a quick manner and the client cannot fully look at them or communicate with them, and the internet provides the client with as much information and images as the client may feel they need.
A male escort can work online in several ways. The most popular is finding a gay escort in London website which offers ads which can be posted. The male escort then creates an ad with pictures, personal information, measurements, services they offer, and prices. This makes the shopping and searching much easier. Once the connection has been made and the male escort and client are in contact they can determine the place and time to meet. From there they male escort gets their payment and its 100% for them. A gay escort in the UK can find ads online anywhere from the very inexpensive to extremely pricey, depending on the traffic in the website.
The other way that a male escort can find work online is through an agent. Very rarely does a gay escort in London actually have a "pimp" as they tend to work alone or with an agency. The agency is a great way for a gay escort in the UK to find business and to keep it consistent. The way it works with an agency is that the client looks through the different pictures and chooses a male escort. Then based on the location, services, image, and personal preferences they choose a gay escort in London. Once they find what they need, they contact the agency and set a time of meeting and location. When the male escort finishes their work and takes the money, they give a percent to the agency and keep the difference and any tips. The percent is determined based on the popularity of the agency.
Thought you can still find a gay escort in London on the streets, there are far less today than there were 5 years ago. The internet has taken over and is controlling the male escort market. Whether through an agent or working on their own, the male escort can do business in a safer and more secure manner online.