The Best Gay Escorts are listed here on Sleepyboy. Search below for Gay Escorts, Bi-Sexual and Transgender Escorts. Search for your favourite Rent Boy or Gay Masseur across the UK. We have Gay Escorts in London, Manchester and all Cities across the UK. Whether you are looking for a date, a Gay Massage or a Sauna Companion search below to find your favourite Rent Boy. This is the best Gay & Bi-Sexual Escort Directory in the UK.
Escorts of the Day
Welcome to Sleepyboy.com
THE UK`S LARGEST INDEPENDENT ESCORT DIRECTORY
NOW SEE ALL ESCORTS PHONE NUMBERS AND PHOTOS FREE
When using an escort site, how many of the escorts are real? how many are still working? and how many sites allow non active escorts to stay on the site even if they stopped working? some sites have over 1000 escorts, but how many can you contact....test it out! try other top sites and you will see ANYONE can say we have 1000 escorts, thats easy, but how many can you contact?
---
If an Escort does not login within 30 days, you will not see the profile
"you know that you can get in touch as we check you can"
Browsing the site is totally FREE or you can view ALL photos and ALL escorts details by joining as a viewer.
For BETTER exposure escorts can upgrade their profiles by signing up and choosing one of the many packages we have on offer Basic, VIP, Silver, Gold & Platinum.
---
Are all Gay Escorts Extroverts?
There is a common misconception that all gay escorts are of a similar type and this is just not the case. Many people think that gay escorts are all extroverts and often just younger twink looking boys who are loud and proud and very extroverted. While this is true of a few this is not true of all and you should not think that by booking some time with a gay escort they are all boys who are noisy and just want to party.
If, of course your desire is to party the night away with a young twink and then head back to your place for some amazing sex then you can find that but in reality, most gay escorts are educated thoughtful, beautiful men who love sex, are charming and want to please you.
Finding a Gay Escort
The best way to find the gay escort that meets your needs is to head to the best gay escort directory www.sleepyboy.com and take a look, and read the profiles of the many incredibly handsome and sophisticated men that are waiting for your call.
The profiles of the gay escorts on the gay escort directory are all written by the gay escorts themselves and give an insight into the type of men they are so you can make a good decision about which one meets your needs most of all.
They also list which services, and fetishes they like and can accommodate so if you are looking for something that meets your sexual niche you will be able to search for them on the website. They also give you some idea about themselves, often where they are from and what they like to do so you can see if you are compatible.
Gay Escort Dates
Having a relaxing and romantic date with a gay escort or wanting a full boyfriend experience is also getting more and more popular so finding a sophisticated man to chat to for a few hours or take to an engagement with is getting easier and easier.
Perhaps in the past you would have worried that gay escorts are all complete extroverts that would not be suitable in a social situation, fortunately this is not the case. The men on gay escort directory are just like any man you may meet, sensitive, smart and can have great conversations. They do however come with the added benefit that they are there to please you and so unlike any other relationships you do not have to worry about reciprocating to their needs. They are there for you in whatever capacity that you want them to be.
Relax with a Gay Escort
Having quick great sex with a gay escort is still common and there are plenty of gay escorts that are happy to meet you for an hour or so but if you want to relax with a sensitive gay escort then planning in a goof few hours or overnight is the best way to find that. Having a massage with a gay escort, relaxing in a smart hotel or in your home just chilling out is a great way to boost your self esteem with a beautiful man.
Yes, some gay escorts are extroverts who love to live a bright, fun life but if you need a man who is sophisticated, relaxed and sensitive to your needs completely they are actually the majority rather than the minority so find someone to meet your needs today.
Escort of the Week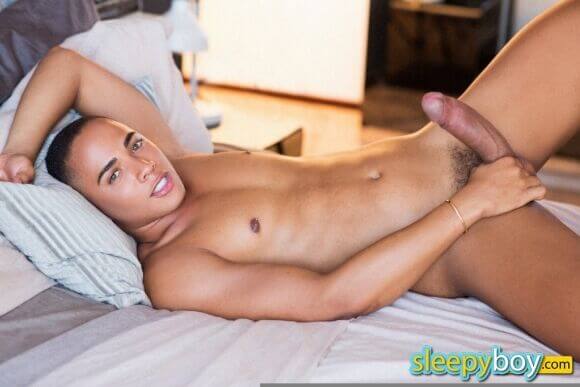 Happy New Year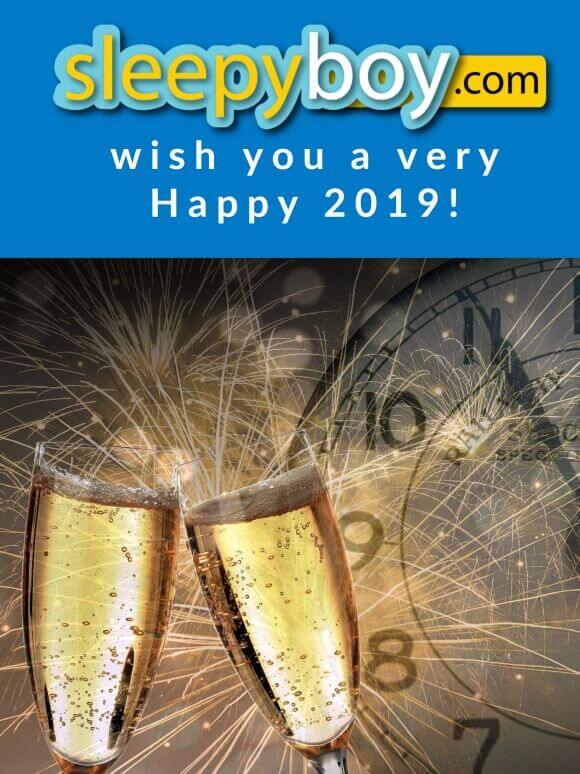 Do you need Christmas Date this Festive Season?
Christmas is a time to for parties and events, many people find themselves running from one event to the other and if you are single at Christmas you may want someone to accompany you to each and every event. Fortunately taking a gay date is now a normal thing to do and so more an more men are having the confidence to either take a date or choosing a gay escort as their companion for festive events.
Festive Events
Events at Christmas range from work Christmas parties to festive shop and gallery openings, from festive theatre and music performances to gatherings with old friends or parties with your sports team or where you volunteer. From sit down meals to simple drinks to partying the night away festive events are often better when you have someone to go with and a gay escort is the perfect gentleman to accompany you to any type pf event.
Gay Escorts make great dates
Gay escorts make amazing Christmas party dates, they are suave, sophisticated and sexy. They are easy to talk to and look, walk and talk the part. Finding an escort that you can take to these types of events is quite easy, take a look at the profiles of the escorts on sleepyboy.com, many of them will list their interests so you can find the perfect escort for your event. If you want to make sure they are the right guy to accompany you to your festive parties then have a trial run a few weeks before. Go out for dinner with your preferred gay escort and see how easy it is to talk to them, they have an easy-going manner, funny, friendly and will be able to charm both you and those who see you together at the party.
The best thing is that at the end of the night you don't have to worry about what is appropriate for going home after your date as you will have discussed this with your gay escort beforehand and they can then be there just for you all through the night to make a really great end to the party.
Great Gay Sex After Party
Great gay sex after a festive party is really going to get you in the mood. Often a little alcohol, some dancing and some serious flirting with your gay escort will get you excited for your evening after the party has finished. You will know that your gay escort is there to pleasure you and make sure you have an amazing time. This is why they make such great festive dates.
If you want to be the envy of every man and woman at your office party then take a gay escort with you as your date. These men are not only incredibly handsome but are able to chat and charm all the other guests, making sure you have a great time. No one has to know they are an escort unless you want them to know, it is completely your choice as the escort is happy either way and is completely confidential about your relationship if you want them to be.
However you choose to spend your Christmas festivities they will be better on the arm of a sexy gay escort who is there to serve all of your needs.
Our Christmas photo winner
We are pleased to tell you Gustavo won our Christmas photo comp
and wins a prize from sleepyboy.com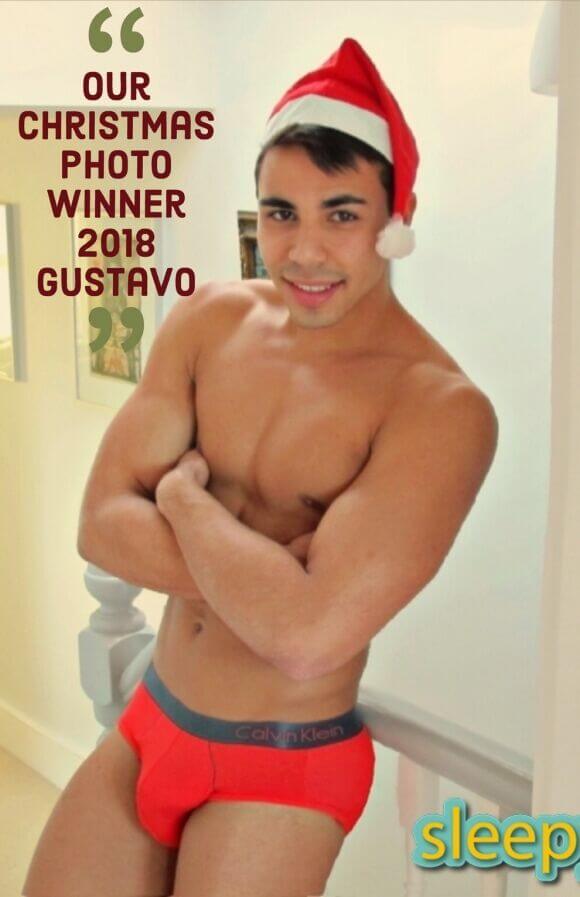 Great Ways to Spend a Sexy New Years' Eve
New Years' Eve has always been a point in the year to celebrate everything you have achieved in the previous year, and a point to refresh and look forwards to the exciting things you have planned for the year to come! There is no better way to see in the new year, than with a very sexy Gay Escort.
These beautiful men are hardwired to please you and fulfil your every desire, so if there has been some sex fantasy you have been putting off and really want to try or just want to party the night away with a sexy man on your arm then visit sleepyboy.com today find your favourite gay escort and enjoy New Years' Eve like never before!
NYE Party Options
One of the great things about New Years Eve is that there are so many parties going on all around the UK, whether it is a gathering of friends or a party in a club or an evening event at a local theatre or restaurant, you can go there in style, and with the confidence that you have a lovely charming gay escort on your arm.
From prohibition themed parties to outrageous luau parties the London party scene has it all to party the night away before falling into the arms of your gay escort for a steamy gay sex session to end the night. Alternately you could decide just to have the night in and see the turn of the year in a sophisticated luxe hotel room with a handsome sexy man fulfilling your every desire. Perhaps trying to time your orgasm to the first chime of the new year!
Going Away for NYE
If you prefer to be in and cosy rather than out and partying, then perhaps going away for a few days over new year is the best plan for you. Consider a cold and lonely cottage in Scotland with just you a glass of wine and a strong and sexy man to curl up with in front of the fire. Of course, it doesn't have to be Scotland a lovely hotel room in the heart of any major city would do just fine. You could enjoy the sights and sounds of the city while enjoying your sexy gay escort in any position you choose when in the warm bedroom.
You may want to be even more adventurous and see the new year in, in an different country, a quick mini break to explore another city or a romantic retreat sound amazing to us and by taking a gay escort with you, you will ensure you needs are seen to completely and devotedly.
Gay Escorts on new Years' Eve
Whether you just want the best qui gay sex ever before this year ends, or go for a whole romantic weekend of sexual experience and delight a gay escort from www.sleepyboy.com will be happy to make your gay sex dreams a complete reality, this year or next!
Wherever you see the New Year in enjoy it and make sexy plans for 2019!
Gay Escorts, Bi-Sexual Escorts & Transgender Escorts in London, Manchester, Leeds, Birmingham & The whole of the UK
A major change has taken place in the last five years, where you can see an increasingly obvious decline of the gay escort in London and the gay escort in the UK. The reason for the decline of the male escort on the streets is the increase of the internets popularity. There are many reasons the gay escort in the UK has moved business online. A bi escort in London can feel more secure and can find far more clients online amongst many other reasons.
With the popularity of the gay escort in the UK and the openness of the gay community, there are many homophobic gangs which harass popular spots where one can find a gay escort in the UK. The same is said for the bi escort in London. Though the bi escort in London isnt gay and doesnt focus only on males, they are often harassed by anyone that disproves of their acts. The internet offers a safer place where both a bi escort in London as well as a gay escort in London can do business without the worry of being harassed or tormented based on their sexual preference.
Also, the bi escort in London can find a lot more business by posting an ad online rather than standing on the street where they once were. The bi escort in London also has a place in many of these online websites. The online world offers many customers that may have been uncomfortable or unable to approach a gay escort in London to do it in a more discreet and secure way. Instead of asking inappropriate questions, especially for first timers, a client can look at what the bi escort in London offers and then contact them for service. When approaching a gay escort in the UK usually happens in a quick manner and the client cannot fully look at them or communicate with them, and the internet provides the client with as much information and images as the client may feel they need.
A male escort can work online in several ways. The most popular is finding a gay escort in London website which offers ads which can be posted. The male escort then creates an ad with pictures, personal information, measurements, services they offer, and prices. This makes the shopping and searching much easier. Once the connection has been made and the male escort and client are in contact they can determine the place and time to meet. From there they male escort gets their payment and its 100% for them. A gay escort in the UK can find ads online anywhere from the very inexpensive to extremely pricey, depending on the traffic in the website.
The other way that a male escort can find work online is through an agent. Very rarely does a gay escort in London actually have a "pimp" as they tend to work alone or with an agency. The agency is a great way for a gay escort in the UK to find business and to keep it consistent. The way it works with an agency is that the client looks through the different pictures and chooses a male escort. Then based on the location, services, image, and personal preferences they choose a gay escort in London. Once they find what they need, they contact the agency and set a time of meeting and location. When the male escort finishes their work and takes the money, they give a percent to the agency and keep the difference and any tips. The percent is determined based on the popularity of the agency.
Thought you can still find a gay escort in London on the streets, there are far less today than there were 5 years ago. The internet has taken over and is controlling the male escort market. Whether through an agent or working on their own, the male escort can do business in a safer and more secure manner online.