The Best Gay Escorts are listed here on Sleepyboy. Search below for Gay Escorts, Bi-Sexual and Transgender Escorts. Search for your favourite Rent Boy or Gay Masseur across the UK. We have Gay Escorts in London, Manchester and all Cities across the UK. Whether you are looking for a date, a Gay Massage or a Sauna Companion search below to find your favourite Rent Boy. This is the best Gay & Bi-Sexual Escort Directory in the UK.
VIP Plus
Welcome to Sleepyboy.com
THE UK`S LARGEST INDEPENDENT ESCORT DIRECTORY
NOW SEE ALL ESCORTS PHONE NUMBERS AND PHOTOS FREE
When using an escort site, how many of the escorts are real? how many are still working? and how many sites allow non active escorts to stay on the site even if they stopped working? some sites have over 1000 escorts, but how many can you contact....test it out! try other top sites and you will see ANYONE can say we have 1000 escorts, thats easy, but how many can you contact?
---
If an Escort does not login within 30 days, you will not see the profile
"you know that you can get in touch as we check you can"
Browsing the site is totally FREE or you can view ALL photos and ALL escorts details by joining as a viewer.
For BETTER exposure escorts can upgrade their profiles by signing up and choosing one of the many packages we have on offer Basic, VIP, Silver, Gold & Platinum.
---
Escort of the Week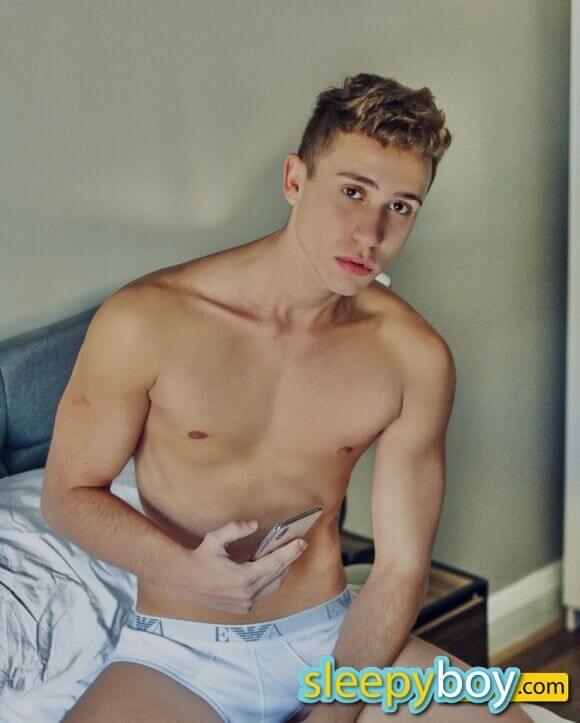 How To Bring Your Gay Escort Fantasies to Life
Fantasies are great for exploring your sexuality and sensual nature. They also allow you to use your imagination, and to push the boundaries of eroticism. An appointment with a gay escort offers you an opportunity to bring your wildest fantasies to life, and to enjoy a secret discreet adventure in privacy.
Step 1: Plan Your Perfect Fantasy Date
If you're intrigued by the idea of bringing a gay escort fantasy to life, you'll first need to decide what your perfect fantasy date night looks like. Do you want a romantic and intimate liaison in a lavishly luxurious setting? Or does your fantasy scene involve dressing up and using props?
Don't be shy about exploring what turns you on, so that you can plan a fantasy date that is perfect for you!
Step 2: Find Your Ultimate Gay Escort
That erotic fantasy, that gets you all hot under the collar, features a gay escort who is your ultimate playmate. Is he tall, dark and handsome, young and fresh-faced, or muscle bound and hirsute?
Browse through the Directory to find the ideal partner for adult fun and games in your private playground. Click here: www.sleepyboy.com
Step 3: Check the Compatibility
Now that you've found the perfect Adonis to star in your most erotic fantasy, you'll need to send him a message to check the compatibility. Ask your dream gay escort if he's open to helping you bring your secret fantasy to life. Let him know all of the details of your perfect fantasy date plan. Don't leave anything out if you want to ensure that it's included on the night.
Once your gay escort agrees, go ahead and book your appointment for the fantasy date.
Fantasy Date Ideas
If you're worried that your imagination doesn't run wild enough, you can always take some inspiration from the most popular gay escort fantasy date ideas…
Role-playing is appealing to many men because it offers an opportunity, and an excuse, to become someone else for a while. It's also a great fantasy date plan, if you have a habit of fantasising about a man in uniform. Get your gay escort to dress up in the appropriate outfit, so that you can play out you favourite or specific fantasy scene.
Taking the lead in a BDSM experience can give you a huge ego boost, if your gay escort fantasy involves power play. If you're used to welding power in your day job, perhaps it's your secret desire to take on a more submissive role. Using props and accessories can greatly enhance this fantasy date with your ultimate gay escort. Alternatively, you can always try a ménage à trois (threesome) or the popular boyfriend experience.
Why You Should Indulge Your Fetish with a Gay Escort
Fetishes are the spice of life and everyone has their own particular kink that they just want to enjoy. The world of gay sex is incredibly varied and indulging and exploring your favourite fetishes with a gay escort is a real joy.
The sexy guys on www.sleepyboy.com love different fetishes and they are absolutely the best people to try out your favourite kinks. You don't have to be shy or embarrassed when you are with a gay escort and you don't have to worry about reciprocating for their fetishes as they are simply there to please you.
Kinky Gay Sex is Normal
Kinks and fetishes are completely normal and come in a wide and wonderful variation from mild to completely wild, to fetishes that need lots of equipment and imagination and to kinks that need nothing at all. The definition of a fetish is really anything that gets you aroused, anything that gets you excited and hard, so whatever it is that you like, ask a gay escort to indulge it with.
Common Gay Fetishes
Bondage Fetish – One of the most common gay fetishes surrounds some sort of restraints and bondage, whether you want to be the dominant or the submissive the BDSM side of kink is very appealing and very easy to accomplish for anyone who thinks this sounds like fun. A bed frame and some ropes can get you started and then lots of exciting hardware can be added at a later date if you want to explore this further. Adding whips, spreader bars, handcuffs and gags can be used to make this a totally immersive sexual experience.
Materials Fetish - Sometimes a fetish can be the feel of a certain material. Leather, Latex, PVC and Nylon are highly popular within the gay community, and it isn't hard to see why; these materials not only look hot but can feel amazing to wear too.
Foot Fetish – One of the most common fetishes, that ranges from simply adoring the foot, to wearing certain shoes, or smelling, touching, licking the feet for a true foot worshipful experience the best way to do this is with a gay escort who can truly understand how to give you the best fetish experience.
Don't be Embarrassed
People can sometimes feel embarrassed about sharing their fetishes with their partners, as there is, of course, the fear that they may be judged, or looked upon as "weird", but if you don't speak out you'll never get to discover whether your partner shares the same fantasies as you. Even if they don't, they may still be willing to help you to fulfil yours, as not speaking out - and being a little experimental with your sex life - can leave you feeling unsatisfied which is where gay escorts come in!
As with all kinks and gay sex fetishes and any experience with a gay escort setting ground rules and having great communication is the best way to get what you want. Find the best gay escorts for your gay sex fetish on www.sleepyboy.com
Gay Escorts and Great Gags
Whether you are hardcore into BDSM or just want to try something a little bit more adventurous or naughty with your gay escort, then trying out a gag might just be the best thing you have ever done!
Wherever you are on the scale, planning a fun, experimental night in with your gay escort should definitely include a mouth gag. One of the most popular items is the well-known ball gag. Adding an extra dimension to your bedroom scene, there are a range of gags to suit every level and preference.
BDSM Gay Escorts
If you are looking for a gay escort who enjoys playing with gags and gagging as much as you do then search for a BDSM gay escort on www.sleepyboy.com
If you have never played with gags before you probably need to know the different types that are available to you so you know what you want to try, or for fun why not hire a dungeon with a gay escort and try them all!
Ball Gag - Good for beginners, or those who want something simple, this long-established classic device is designed to stop the wearer opening and closing their mouth by placing a ball between the teeth. It allows you to breathe but restricts speaking. This gag is guaranteed to inspire submission and humiliation roleplay.
Open Mouth Gags - This one steps it up a level. These gags force the mouth wide open, allowing complete domination of your sub. Extra benefits? You can be assured that there will be no accidental, mid-scene biting to halt proceedings. There is nothing to stop you from enjoying perfect access to your gay escort's mouth.
Inflatable Gags - Exactly as they sound, these gags provide something a little bit different, something more unusual that you probably do not find as a part of everyday gay sex. There are all sorts of choices on the adult industry market for you to consider. Inflatable gags with attached dildos, spider mouth gags and bone fetish gags. There really is something to suit every taste (no pun intended!)
Penis Gag - These do the usual thing by stopping the wearer from speaking, but they also add an extra element. Your sub will be kept quiet, whilst also giving them something to suck on. This truly is a way to enjoy your submissive gay escort.
Medical gags – More fun than they sound! Whether you see yourself as a dentist, a doctor or a nurse, this gag is essential for the best roleplay. They allow for complete submersion in your fantasy, displaying their tongue, throat, and teeth – all at your disposal!
Pony Bits - Perhaps it stems from a childhood fascination, or you have just picked it up as an erotic preference along the way. However, you are inclined, there are fortunately a range of pony bit gags guaranteed to make your pony play scene come to life. From the straightforward silicone bit gag to those with nipple clamps and lockable features, you really can bring pony play to life in the bedroom.
Gay Escorts, Bi-Sexual Escorts & Transgender Escorts in London, Manchester, Leeds, Birmingham & The whole of the UK
A major change has taken place in the last five years, where you can see an increasingly obvious decline of the gay escort in London and the gay escort in the UK. The reason for the decline of the male escort on the streets is the increase of the internets popularity. There are many reasons the gay escort in the UK has moved business online. A bi escort in London can feel more secure and can find far more clients online amongst many other reasons.
With the popularity of the gay escort in the UK and the openness of the gay community, there are many homophobic gangs which harass popular spots where one can find a gay escort in the UK. The same is said for the bi escort in London. Though the bi escort in London isnt gay and doesnt focus only on males, they are often harassed by anyone that disproves of their acts. The internet offers a safer place where both a bi escort in London as well as a gay escort in London can do business without the worry of being harassed or tormented based on their sexual preference.
Also, the bi escort in London can find a lot more business by posting an ad online rather than standing on the street where they once were. The bi escort in London also has a place in many of these online websites. The online world offers many customers that may have been uncomfortable or unable to approach a gay escort in London to do it in a more discreet and secure way. Instead of asking inappropriate questions, especially for first timers, a client can look at what the bi escort in London offers and then contact them for service. When approaching a gay escort in the UK usually happens in a quick manner and the client cannot fully look at them or communicate with them, and the internet provides the client with as much information and images as the client may feel they need.
A male escort can work online in several ways. The most popular is finding a gay escort in London website which offers ads which can be posted. The male escort then creates an ad with pictures, personal information, measurements, services they offer, and prices. This makes the shopping and searching much easier. Once the connection has been made and the male escort and client are in contact they can determine the place and time to meet. From there they male escort gets their payment and its 100% for them. A gay escort in the UK can find ads online anywhere from the very inexpensive to extremely pricey, depending on the traffic in the website.
The other way that a male escort can find work online is through an agent. Very rarely does a gay escort in London actually have a "pimp" as they tend to work alone or with an agency. The agency is a great way for a gay escort in the UK to find business and to keep it consistent. The way it works with an agency is that the client looks through the different pictures and chooses a male escort. Then based on the location, services, image, and personal preferences they choose a gay escort in London. Once they find what they need, they contact the agency and set a time of meeting and location. When the male escort finishes their work and takes the money, they give a percent to the agency and keep the difference and any tips. The percent is determined based on the popularity of the agency.
Thought you can still find a gay escort in London on the streets, there are far less today than there were 5 years ago. The internet has taken over and is controlling the male escort market. Whether through an agent or working on their own, the male escort can do business in a safer and more secure manner online.