The Best Gay Escorts are listed here on Sleepyboy. Search below for Gay Escorts, Bi-Sexual and Transgender Escorts. Search for your favourite Rent Boy or Gay Masseur across the UK. We have Gay Escorts in London, Manchester and all Cities across the UK. Whether you are looking for a date, a Gay Massage or a Sauna Companion search below to find your favourite Rent Boy. This is the best Gay & Bi-Sexual Escort Directory in the UK.
VIP Plus
Welcome to Sleepyboy.com
THE UK`S LARGEST INDEPENDENT ESCORT DIRECTORY
NOW SEE ALL ESCORTS PHONE NUMBERS AND PHOTOS FREE
When using an escort site, how many of the escorts are real? how many are still working? and how many sites allow non active escorts to stay on the site even if they stopped working? some sites have over 1000 escorts, but how many can you contact....test it out! try other top sites and you will see ANYONE can say we have 1000 escorts, thats easy, but how many can you contact?
---
If an Escort does not login within 30 days, you will not see the profile
"you know that you can get in touch as we check you can"
Browsing the site is totally FREE or you can view ALL photos and ALL escorts details by joining as a viewer.
For BETTER exposure escorts can upgrade their profiles by signing up and choosing one of the many packages we have on offer Basic, VIP, Silver, Gold & Platinum.
---
How much does a Gay Escort Cost?
Fortunately, there is no one answer to this question. And I say fortunate because many men think hiring a gay escort is prohibitively expensive and that is just not the case. As you pay for the Gay Escorts time they can choose to charge as much as they think their time is worth and of course some charge more than others. So, back to fortunately, Gay Escorts are a real pleasure and you will be able to afford to spend some time with one that fits your expectations and your wallet.
How do I find out how much my favourite Gay Escort Charges?
As with many questions surrounding Gay Escorts the answer is very simple – just ask them! When you are browsing on SleepyBoy.com visit the Gay Escorts Profile and read what they say about themselves, sometimes they list a fee and sometimes you have to contact them to find out – fortunately (there is that word again) contacting them is easy through the Sleepyboy.com website or just text them and ask!
Where do I find a Gay Escort
Gay Escorts are just sexy normal guys who want to meet you and you can find them on the UK's biggest Gay Escort Directory SleepyBoy.com
There is a massive variety of hot guys on the sleepyboy website and it has great search functions so you can find an escort that is currently logged in and waiting for calls, or one that is close to you using a location type search. There are also many different search options if you are looking for a specific type of gay escort that is happy to accommodate a specific fetish or request you may have about your time together.
What do Gay Escorts Charge
Gay Escorts choose their own rates and will be happy to tell you when asked, some also simply put it on their profiles so you can find their rates quickly. Often you will find that premium or exclusive escorts will charge more than an escort with only limited experience. Those that offer specialist services, accommodate fetishes or will travel to meet you also often charge more than others. It depends entirely on what you are looking for as to how much you will pay for a Gay Escort to spend time with you.
Do Gay Escorts Offer Discounts
Often if you spend time with the same Gay Escort on a regular basis then you may find that their rates a lower than if you see an escort for the first time. Also if you choose to spend a few hours, or overnight with a Gay Escort rather than just one hour then the hourly rate is likely to be less. Gay Escorts are amazing
Whichever Gay Escort you choose to spend time with you will feel amazing afterwards. These sexy men are willing and wanting to please and fulfil your desires and you will not be disappointed by your experience and time spend with a Gay Escort.
Escort of the Week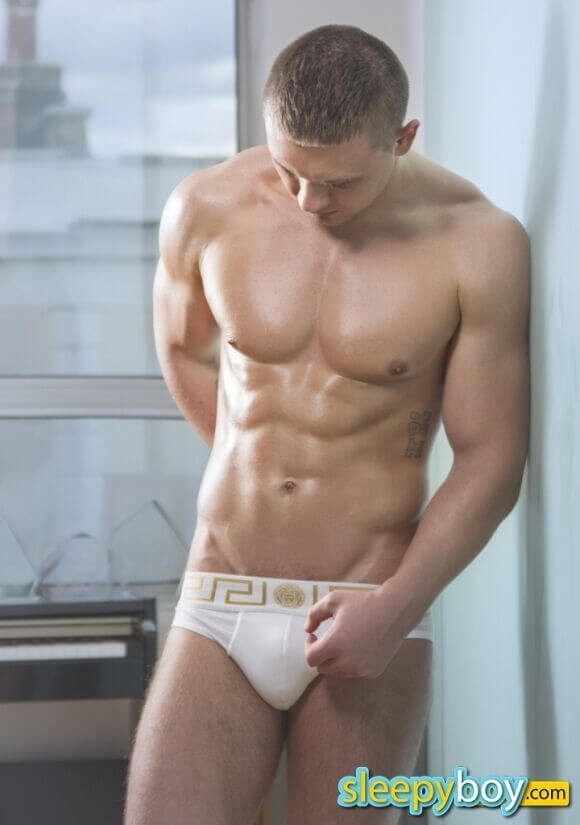 LIVE UPDATES
our Fast moving page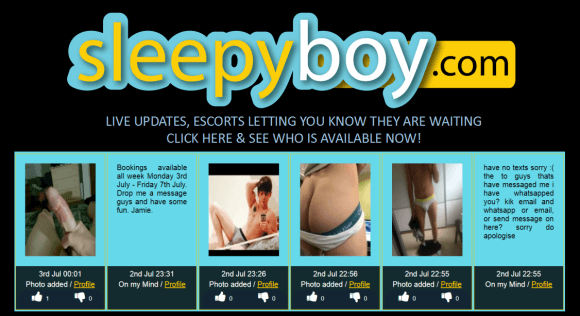 Escort of the Week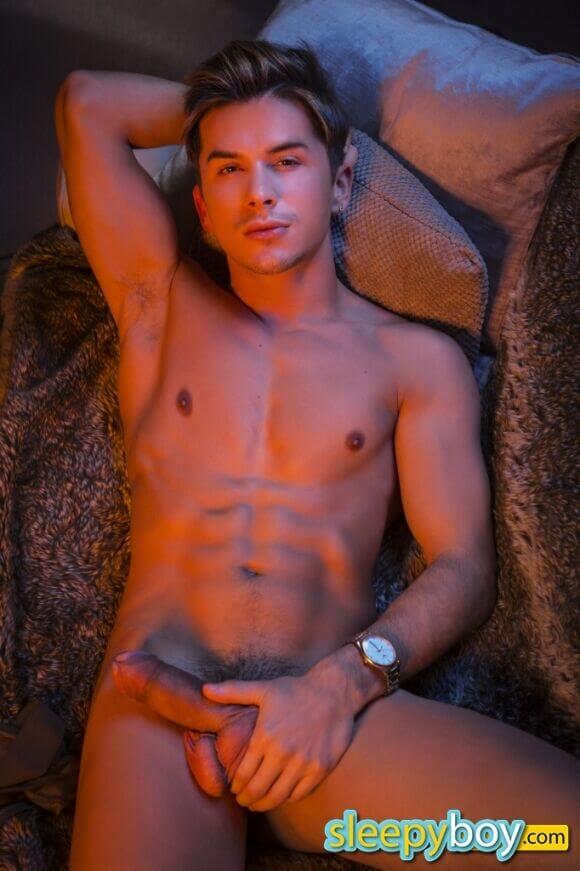 Enjoying the Gay Boyfriend Experience with a Rent Boy
Finding the perfect man in our modern world can be a never-ending challenge and, on the whole, casual gay sex is fine but sometimes you want something a little more personal and attentive.
More than Great Gay Sex
If you are looking for more than one night stands or a succession of unsuitable, short lived relationships to fulfil your sexual and emotional needs then spending time with a Gay Escort who offers the full boyfriend experience is a great option.
Romance in relationships is often overlooked and there is no need to go without, an educated and polite rent boy from sleepyboy.com can bridge the gap between soulless gay sex and a full-on relationship. If you need someone to be there for you in a boyfriend capacity without the reciprocal emotional investment needed from you then a boyfriend experience is for you.
Gay Boyfriend Experience
Gay escorts make the perfect boyfriends as they are educated, interesting, well-travelled, discreet, great looking and sexually skilled able to fulfil desires, indulge in fantasies and give you the time and attention you deserve without expecting anything in return. The Boyfriend experience you get from an experienced gay escort will be uniquely tailored to you needs, likes and schedule. This can include a host of date experiences like watching football together, having dinner in lovely restaurants to accompanying you on business trips across the UK and abroad.
Your Gay Escort will discuss with you exactly what you are looking for and for how long. It may be that a regular weekly date followed by mind blowing gay sex is what you are looking for, perhaps you want someone for a weekend once a month to relax and unwind with or perhaps you need someone to accompany you as a plus one to a special event. All these things and more are an option when you hire a gay escort to spend time with.
Be yourself with a Gay Escort
Sharing intimate details about your life is sometimes difficult but with a discrete rent boy you can be as open an honest as you want to be. There are very often times when gay men cannot be themselves or identify as gay in their work or home life and need some time with someone who won't ask any questions or expect anything from them in return.
Travelling alone is rarely anyone's first choice so if you are travelling on business and want a companion, or going on holiday and want some great company they then boyfriend experience can be a real asset to your trip, romance, laughter, sensuality and friendship all in one!
Romance with a Gay Escort
If you are looking for romance without any hassle, devotion without having to worry about what they want in return and something a little more soulful that just gay sex (however good it is) then spending time with a gay escort who offers a complete, discrete boyfriend experience is the perfect options to fill that space in your busy life.
Escort of the Week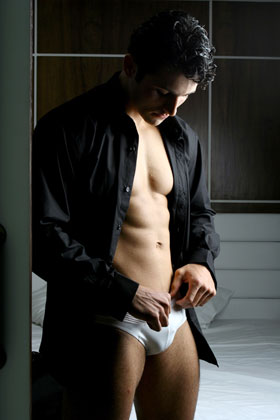 Imaginative Ways to play with Butt Plugs & other Anal Toys
Anal sex is fantastic, we all know that, and that is why along with the beautiful male penis so many men are also enjoying the delights of butt plugs and other anal toys to enhance their gay sex life.
Fantastic Anal Sex
Butt Plugs are an ideal sex toy for those seeking stimulation around the anal area or embarking on sexual training. It is now well known that the prostate up a guy's ass is where the real pleasure spots are so it is no wonder more and more anal toys are becoming available. These toys are great for both solo play or playing with a gay escort. There are so many nerve endings located in this area of the body that you will experience a sensory overload of sexual pleasure.
Different Shapes & Sizes
If you are a first timer or new at playing with these toys then it's always best to start off with a smaller plug, you should never rush the insertion or cause stress to the area as the skin is highly delicate and can soon tear. If you want someone to really play with you and your butt plugs then hiring a gay escort from sleepyboy.com is a great place to start. Lots of lube is essential to a great butt plug experience so be liberal in your application! Never force one of these toys inside of you, but don't be scared to add more lube if you need to!
Shopping for Anal Sex Toys
There are so many different types of Butt Plugs available now and so many places to buy them your choices can be endless. Many online sex shops will sell a good range of butt plugs. If you are in for the long haul or a little sexual training, then it may be worth checking out what kits are available. These plug kits will offer a selection of differing sized plugs, including those with are slimmer in width, to the bulbous, so you will be sure to get the end result you want by increasing the size of plug gradually. These items are sometimes known as anal trainers as they aid towards having anal sex, so things are as comfortable as possible reducing the pressure and friction that is associated with anal play.
Fun Variations in Anal Sex Toys
Textured butt plugs are also becoming more and more popular - some butt plugs have the look of corkscrews, some are inflatable and some anal butt plugs even vibrate. These are fun, sexy anal sex devices to incorporate into a great gay sex session. These anal toys can also be made from different materials including ceramic ones which have a very different feel depending on whether they are cooled down or warmed up. Many come in attractive designs and varying sizes, so there is something for everyone. Some plugs are decorated, the wider end of the plug, which stops you from losing it inside are decorated and some come with fun elements like tails or in neon colours for an extra bit of fun.
Not just Butt Plugs!
These toys are also ideal for sensory play or even a little electro stimulation for an extra shock factor! If role play is your thing, then keep a look out for those which are designed as animal tails, you can choose from a curly pigs tail to a strong oxen tail and even a swishy horse tail to live out all the possible pet-play fantasies you may have.
There are so many options available to you, and you are sure to find the ideal plug that revolutionises your anal play. Gay Escorts are experts in this area and will love to help you explore anal play – find you favourite rent boy on sleepyboy.com
Escort of the Week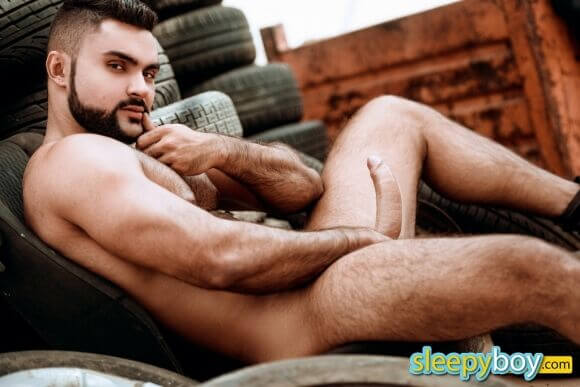 A Gay Guide to Leeds
Perfectly placed in the heart of the North of England, Leeds has become one of the most exciting places to visit and spend a few days. A strong university city with plenty of character, it has a good mix of bars and restaurants that are gay friendly as well as the now obligatory Gay Pride festival which kicks off a week of entertainment in August each year.
Gay Escorts in Leeds
Leeds is a good central point to visit other locations across the North, including nearby Manchester. A city steeped in rich history, there are plenty of sites to see and locations to visit for a great weekend away. If you are looking for a Gay Escort in Leeds then visiting sleepyboy.com is the place to start. The Leeds rent boys are available for you to enjoy great gay sex but they can also take you on fun dates around the city or be a friendly face if you are working away in Leeds and want some sexy company.
Here is a quick Run Down of some of the Gay Escorts favourite places to stay and play in the city of Leeds!
Bars and Pubs
The main gay area in Leeds is located around Lower Briggate and most venues are within walking distance. Perhaps the most well-known gay bar in the city is The Viaduct, a spectacular show bar with live entertainment almost every night of the week. Another old favourite is the nearby New Penny which has a whole host of traditional drag queens and entertainment to make a memorable evening.
If you like a mixed clientele, Queens Court is a good choice and runs exceptional parties throughout the summer in their outdoor, cobbled courtyard. For the young and cool, there's Fibre which has its own members section for those looking for a little privacy.
Dining Out in Leeds
There is a host of places to eat out in Leeds from the Old Red Bus Station that delivers vegan fayre to the Bulgogi Grill which offers excellent Korean cuisine. There's a tonne of diversity whether you want a traditional Sunday lunch or something more exotic. Mr Nobody provides great tapas and brilliant cocktails while Fazenda has no less than 15 different cuts of steak on the menu.
Gay Friendly Hotels
As you should expect in a big city, all the major hotel chains are gay friendly, the best of which is the Cosmopolitan Hotel, with a wide range of rooms on offer. If you are looking for smaller, gay run hotels, popping out of the city is the best option. There's the Rock Hotel in Halifax which has its own restaurant and The Old Registry in Keighley which has a more traditional look and feel.
Shopping and Sites in Leeds
Over the last couple of decades, Leeds has certainly become a shopper's paradise. Whether you are looking for big brands or something a little more niche, Trinity Leeds is the biggest shopping area in the city. With 30 cafes and bars in the immediate area, you can shop till you drop and get some refreshment at the same time. There's also Kirkgate Market which has fresh produce, antiques and some interesting delights you might not expect.
There are more than enough historic and places of natural beauty to visit in and around the city. You can get your art fix at the Henry Moore Institute or pop out to the nearby Yorkshire Dales to take in some great countryside.
Gay Events
Leeds Pride is at the beginning of August and includes the usual parade as well as a heady collection of bands, music, stalls, dance and film. There are special conferences and workshops put on for the LGBT community and it's one of the busiest events on the gay calendar with visitors coming from all over the world. There are several other events going on throughout the year, run by a healthy and vibrant gay community, including the Leeds Queer Film Festival which takes place at the beginning of June.
Escort of the Week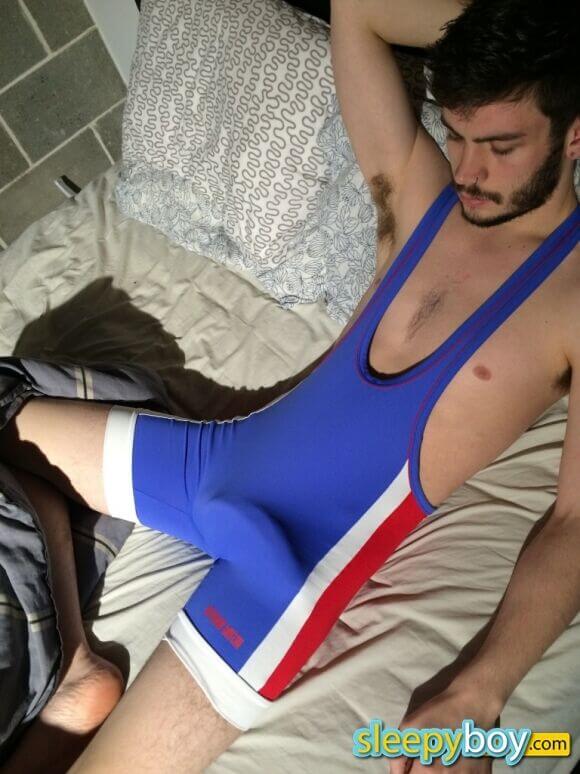 Gay Escorts, Bi-Sexual Escorts & Transgender Escorts in London, Manchester, Leeds, Birmingham & The whole of the UK
A major change has taken place in the last five years, where you can see an increasingly obvious decline of the gay escort in London and the gay escort in the UK. The reason for the decline of the male escort on the streets is the increase of the internets popularity. There are many reasons the gay escort in the UK has moved business online. A bi escort in London can feel more secure and can find far more clients online amongst many other reasons.
With the popularity of the gay escort in the UK and the openness of the gay community, there are many homophobic gangs which harass popular spots where one can find a gay escort in the UK. The same is said for the bi escort in London. Though the bi escort in London isnt gay and doesnt focus only on males, they are often harassed by anyone that disproves of their acts. The internet offers a safer place where both a bi escort in London as well as a gay escort in London can do business without the worry of being harassed or tormented based on their sexual preference.
Also, the bi escort in London can find a lot more business by posting an ad online rather than standing on the street where they once were. The bi escort in London also has a place in many of these online websites. The online world offers many customers that may have been uncomfortable or unable to approach a gay escort in London to do it in a more discreet and secure way. Instead of asking inappropriate questions, especially for first timers, a client can look at what the bi escort in London offers and then contact them for service. When approaching a gay escort in the UK usually happens in a quick manner and the client cannot fully look at them or communicate with them, and the internet provides the client with as much information and images as the client may feel they need.
A male escort can work online in several ways. The most popular is finding a gay escort in London website which offers ads which can be posted. The male escort then creates an ad with pictures, personal information, measurements, services they offer, and prices. This makes the shopping and searching much easier. Once the connection has been made and the male escort and client are in contact they can determine the place and time to meet. From there they male escort gets their payment and its 100% for them. A gay escort in the UK can find ads online anywhere from the very inexpensive to extremely pricey, depending on the traffic in the website.
The other way that a male escort can find work online is through an agent. Very rarely does a gay escort in London actually have a "pimp" as they tend to work alone or with an agency. The agency is a great way for a gay escort in the UK to find business and to keep it consistent. The way it works with an agency is that the client looks through the different pictures and chooses a male escort. Then based on the location, services, image, and personal preferences they choose a gay escort in London. Once they find what they need, they contact the agency and set a time of meeting and location. When the male escort finishes their work and takes the money, they give a percent to the agency and keep the difference and any tips. The percent is determined based on the popularity of the agency.
Thought you can still find a gay escort in London on the streets, there are far less today than there were 5 years ago. The internet has taken over and is controlling the male escort market. Whether through an agent or working on their own, the male escort can do business in a safer and more secure manner online.