The Best Gay Escorts are listed here on Sleepyboy. Search below for Gay Escorts, Bi-Sexual and Transgender Escorts. Search for your favourite Rent Boy or Gay Masseur across the UK. We have Gay Escorts in London, Manchester and all Cities across the UK. Whether you are looking for a date, a Gay Massage or a Sauna Companion search below to find your favourite Rent Boy. This is the best Gay & Bi-Sexual Escort Directory in the UK.
Spotlight
Welcome to Sleepyboy.com
THE UK`S LARGEST INDEPENDENT ESCORT DIRECTORY
NOW SEE ALL ESCORTS PHONE NUMBERS AND PHOTOS FREE
When using an escort site, how many of the escorts are real? how many are still working? and how many sites allow non active escorts to stay on the site even if they stopped working? some sites have over 1000 escorts, but how many can you contact....test it out! try other top sites and you will see ANYONE can say we have 1000 escorts, thats easy, but how many can you contact?
---
If an Escort does not login within 30 days, you will not see the profile
"you know that you can get in touch as we check you can"
Browsing the site is totally FREE or you can view ALL photos and ALL escorts details by joining as a viewer.
For BETTER exposure escorts can upgrade their profiles by signing up and choosing one of the many packages we have on offer Basic, VIP, Silver, Gold & Platinum.
---
Escort of the Day - Jack - London
Tips & Etiquette for Gay Escorts
It sounds very simple doesn't it – search through the sexy men available on sleepyboy.com and then call him for a date. However if you have never used a gay escort before or have not used one for a while it is good to have a quick refresh on best practice and etiquette.
Searching Tips
The first tip is to spend some time searching through the options for your perfect guy – or guys. There is a lot of information about the escorts on the sleepyboy.com website so look at where they are, where they are willing to travel to and what they are happy doing – this saves time and energy on both your parts as you won't be disappointed when you call and find out they are too far away from you.
Be Specific
Be specific when you call the escort, have a couple of dates/times to suggest to see when he can come to see you. Tell him what you are looking for as much as you can and don't be embarrassed about asking for what you want in advance, this means you will get it! Having specifics also lets the escort know that you are serious about wanting to meet. Confirm Your Booking
This is especially important if you are booking in advance around business trips or travel itineraries, a quick email, phone call or text is appreciated so the escort knows that you are ready and waiting for them.
Relaxed & Friendly
When you meet the escort stay relaxed, they are there to please you, if you are feeling a little nervous it is OK to tell them, they can make you feel at ease, be honest and friendly to ensure you get the best experience. It is also best practice to have a shower before you escort arrives, this ensures you are both comfortable throughout the session. Being friendly, respectful and treating your escort as you would a friend will make the escort warm to you and you will both have a great time. Ask for what you want
Creating a friendly rapport in the beginning helps you feel more comfortable to ask for what you want throughout the date. It is best to discuss what you are looking for before you start as this means the time you have together will be focused on fulfilling your needs rather than the escort wondering what it is you want or being to embarrassed to ask so you spend most of the evening chatting trying to get round to it! Just ask!
Have a Good – Goodbye
If you have had a great time with you escort then feel free to arrange another time to meet. You can discuss what will happen at your next encounter or simply offer a suggestion for a time and date. If your booking was just a one off and you don't want to see the escort again then that is also absolutely fine, say it was good to meet you and then goodbye.
Whatever you are looking for in a Gay Escort you will find it on Sleepyboy.com. Search through the largest Gay Escort and Rent Boy Directory in the UK to find a match for you.
A Gay Guide to Sheffield
If you are like me when you think Sheffield, you think gritty Northern Industrial city – oh and The Full Monty! Who could forget Robert Carlyle and that hat! However Sheffield has come a long way in the past few years and is becoming a city with style and the Gay Scene in Sheffield is bright and buzzing!
Visiting Sheffield today includes the opportunity to visit museums and galleries and the famous Sheffield Botanical Gardens originally designed in 1836. If you like the great outdoors the Peak District is right on Sheffield's doorstep and the famous home of the Historical Devonshire Family, Chatsworth House is also worth a visit. With a great range of accommodation from unique hotels to budget hotel chains and restaurants, cafés and pubs abound you will find everything you need for a great stay in this Northern City.
Unlike some of its Northern counterparts, Sheffield does not have a specific Gay District or Gay Village. Without a central hub of bars, clubs and other gay friendly venues this makes Sheffield an interesting place to explore! The vibrant gay community in Sheffield picks and chooses from the gay clubs and bars scattered across the city and some venues are even outside the city limits. Because of this, the gay scene in Sheffield has grown up to become warm and friendly and getting advice for the best place to go – whatever you are into – has never been easier!
Sheffield has one of the fastest growing LGBT pride events in the North and is well worth a visit if you visit in June with the last event attracting more than 10,000 visitors with more expected year on year. Along with the traditional March there are a huge amount of side along attractions to make this a great festival for everybody attending. Gay Venues in Sheffield are varied with one of the oldest being Dempsey's Bar, which is located conveniently right in the city centre and makes a great meeting point before heading further afield. If you choose to stay there the whole evening it is open until 2pm and serves a great selection of cocktails. If strippers are your thing then the Matilda Tavern will delight, other bars and clubs like Icons and Twist and Fuel also provide a great night out.
Sheffield's only Gay Sauna is called The Bronx Sauna and is only 10 minutes from Sheffield's City Centre so perfect if you are just visiting. Open over 12 years it has consistently good reviews from its clientele and is known as clean, safe and friendly. With facilities that include a 9 man Jacuzzi, 3 cinemas, a range of private cabins and glory holes, and a fun filled maze, a visit here should keep you occupied!
As the largest and best directory of Gay Escorts, Gay Masseurs and Rent Boys in the UK it is no surprise that there are some of the best Escorts in the UK living in and around Sheffield just waiting to meet you. Whatever you are looking for search through the directory to find your perfect match!
Escort of the Day, Leo, London
Escort of the day - Samuel - London
A Gay Guide to Aberdeen
North West Scotland is a busy place and the largest city there is the dramatic Aberdeen. Scottish boys in Kilts are a nice daydream for many of us and the further north you go the more kilts you find! Along with a nice gay scene Aberdeen is a great place to visit with castles to visit, whiskey to drink and some of the best golf courses available to discover on a weekend away.
Things to Do
With a variety of Scottish themed tours, lots of outside space to lounge and relax (when its not raining) and a range of shopping and entertainment complexes Aberdeen has a great small city vibe and those Scottish accents are just divine!
Restaurants and bars can be found throughout the city so there is always somewhere new to eat or spend an evening trying all the different whiskies to find your favourite!
The Gay scene in Aberdeen, is relative to the cities size – i.e. small but perfectly formed there are a few great bars and clubs that cater for the gay scene and one Gay Sauna for those who like to get steamed up!
Bars & Clubs
Trendy Aberdonian treats include the gay-friendly Café 52 located just west of the bars, on The Green, which serves a creative menu from lunch until late.
Gay friendly and funky bar Abacos is located on Market Street and serves a combination of light snacks in the daytime and a more extensive menu in the evening. Food & drinks are accompanied after 9pm by a DJ and karaoke for a livelier crowd that grows at the weekends. A different crowd can be found on Exchange Street at a place called Rabbies with a louder karaoke and highly contested pool table!
After Midnight comes along these two bars spill out and converges on Aberdeen's Gay Club called Bar Indigo which is located just around the corner. Indigo plays a fun mix of current dance, happy pop, and funky retro music. This club has a great dance floor, two bars serving everything from local brews to colourful cocktails and the lounge area has a fantastic view overlooking the docks.
Aberdeen Gay Sauna
Aberdeen only has one Gay Sauna called Wellman's Health Studio. Great facilities are on offer and include video booths, a dark room, Steam rooms and sauna, and also a tanning facility to keep you looking bronzed and beautiful!
Aberdeen Gay Pride
There are a number of festivals and city events that happen in Aberdeen throughout the year and the Gay Pride here is definitely on the calendar! Normally held in June in Duthie Park over 3000 people have been known to attend this fun and friendly Scottish Pride festival.
Gay Escorts in Aberdeen
Rent Boys and Gay Escorts in Aberdeen are some of the best that there are on Sleepyboy.com. Search the directory to find your favourite guy for an adventure in Aberdeen. These guys can do in calls and out calls, they can meet you at a club or a sauna and show you the delights of visiting their city!
Max Young Escort of the Day London
Max Young has eyes to die for and a great body to go with it, the perfect companion for sightseeing tours around London,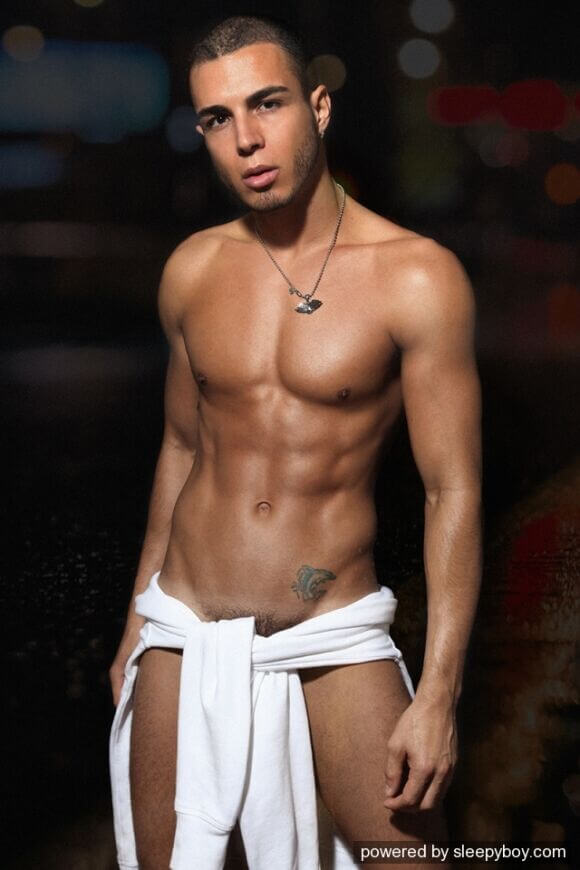 A Gay Guide to Cardiff
Small but perfectly formed, Cardiff may only have a population of some 300,000 but it has one of the friendliest gay scenes in the UK. With a vibrant nightlife as well as plenty to do during the day, the city is a great place to visit, offering affordable accommodation and easy access via the M4. Whether you want to spend a relaxing evening at the harbour side, visit the surrounding countryside, broaden your horizons touring historic sites, or shop 'till you drop, then Cardiff has something to suit almost all tastes. If you are visiting Cardiff and want to experience a sexy welsh rent boy then choose a Cardiff gay escort from the sleepyboy.com directory.
Bars and Clubs
As with areas like Manchester, the gay scene in Cardiff is all within walking distance so you can travel between different bars and clubs without having to spend valuable money on taxis. Charles Street and Churchill Way are the places where most of the action happens and there's pretty much something for everyone who likes a good night out.
Karaoke and camp cabaret is the order of the day at The Golden Cross which caters for a mainly male clientele whilst Minsky's Showbar is popular with a more eclectic mix of people who are out to party including lesbian and gay and the odd over excited hen party. If you are looking for something more serene and sophisticated, Bar Icon styles itself as 'the swishiest gay bar outside of London'.
For those who like their men rough and ready you can head straight for Eagles which runs leather and rubber nights as well as the chance to get into uniform. And if you want to dance to the early hours then Pulse is the place to head for, but be sure to drop off at The Kings for a quick aperitif before you do so. There are also gay saunas in Cardiff and they are usually more fun if you take a gay escort with you as your sauna companion. Equally if you are looking for a great gay massage then take a look at the Cardiff gay escorts on sleepyboy.com to find one near you.
Hotels and Accommodation
Across the city there are plenty of LGBT friendly places to stay where you'll receive a warm welcome and great service. Top of the tree if you have the money to spend are places like St David's Hotel and Spa on the waterfront with great views and 5 star accommodation. Not only does it have great spa facilities but also its own top class restaurant that specialises in local produce and mouth-watering menus.
Just a stone's throw from Cardiff Castle, the Park Plaza is another LGBT friendly hotel with award winning credentials. A great gym and swimming pool and top class restaurant, along with scenic views, all combine to provide a relaxing 4 star experience in the heart of the city.
If you want something a little more intimate then there is also plenty to choose from with locations such as the Maison Galles that offers self-catering for parties up to 8 and Ty Rosa which provides a popular bed and breakfast service just a short walk from the city centre.
Out and Around Cardiff
Museums, shopping, trips out to the Welsh countryside, there's plenty to do during the day in and around Cardiff. There's even the chance to indulge yourself with the Dr Who Experience if you're a sci-fi geek. For those with a more historical leaning, there is, of course, Cardiff Castle in the town centre to keep you busy for a couple of hours as well as the Cardiff National Museum.
Shopping is great fun in the city, with plenty to catch your attention from designer clothes to specialist shops. And if you like big shopping malls with everything in one place then a visit to St David's Shopping Centre in The Hayes will never fail to disappoint.
It's not just Cardiff that attracts people to the area. Just outside the hustle and bustle of the city centre you'll find all that's best in the Welsh countryside with attractions such as the Brecon Beacons and Bute Park to name but a few.
Special Events for LGBT
August is the time for celebration when the Pride Cymru event takes place on the streets of Cardiff. Thousands of people descend on Coopers Field to celebrate the LGBT community, with music, entertainment and non-stop partying, not to mention the obligatory pride parade.
If you like your film then the Iris Prize Festival takes place in Cardiff in October and showcases and screens films that explore the issues of gay, lesbian, bisexual, transgender or intersex lives with a £30,000 prize for the winner.
Cardiff is a great place to visit and whatever you are visiting for remember most of the gay escorts in Cardiff are available for both incalls and outcalls and can fit into your schedule - just ask!
A Gay Guide to Birmingham
Lodged in the heart of the UK, the city of Birmingham boasts a thriving and vibrant multi-cultural LGBT community with a range of welcoming bars, clubs and restaurants and other attractions that make it one of the most popular destinations in the country. The city's gay village is set in the Southside district around Hurst Street not far from the Chinese Quarter and every year over 70,000 people descend on the area to take part in Birmingham Pride. If you are looking for the best in Gay Escorts in Birmingham then check out the sleepyboy.com directory to see who is around in the Birmingham area.
Bars and Clubs
In 2009, the Birmingham Council approved over half a million in grants to make improvements to the area which means that the gay village is one of the most recently developed and attractive areas of the city. The buildings around Hurst Street host a wide range of bars, clubs and restaurants to suit almost every taste.
Calling itself the first gay bar in the city, Bar Jester is certainly one of the oldest in the village and recently underwent a refurbishment. Camp Karaoke and cabaret are the order of the day and it remains one of the most popular LGBT venues in the area. If you like more of a mixed clientele then a bar like Chic may be to your liking or the even more stylish Queer Street.
There's no lack of entertainment in the village with places like Eden that has an indoor and outdoor stage for cabaret and The Queen's Tavern which opened just a few years ago. With three dance floors designed to keep you going to the small hours, The Nightingale Club hosts top acts every Saturday night and has evenings for the 'larger man' twice a month. There are also some great gay saunas in Birmingham, if you want to take a sauna companion with you then all of the rent boys listed on sleepyboy.com will be happy to accompany you.
If good food is the thing you want then Birmingham has a wide range of top quality restaurants serving dishes from all over the world, including the award winning Loft Lounge that lies in the heart of the gay village.
Hotels and Accommodation
As you would expect from any international city, there are plenty of hotels and accommodation to choose from in Birmingham. You can go for the Crown Plaza and Ibis Hotels in the city centre or, if you wanted somewhere more intimate closer to the gay village then you might like to opt for the Wellington Hotel on Bristol Street or The Fountain Inn on Wrentham Street.
Out and About Birmingham
Whether you want to shop, eat, dance, walk, see a film or even visit a chocolate factory there's enough to do in Birmingham to keep everyone busy. Historic Birmingham includes the location that inspired J R R Tolkien to create the Lord of the Rings trilogy at Sarehole just outside the city centre and you can pay a visit to Warwick Castle to take a step further back in history.
For the nature lover there is always a walk out in the countryside or you can visit an attraction like the amazing National Sea Life Centre that has everything from seahorses to sharks. For film lovers there's the huge IMAX cinema and for art lovers there's the Birmingham Museum and Art Gallery.
Special Events
The big LGBT event in Birmingham is the May Pride weekend with a host of entertainment and excitement, including the ubiquitous parade on the Saturday afternoon. One of the biggest pride events in the world, the Birmingham show boasts live bands, a women's area and community village, market stalls and large dance areas with DJs pumping out the latest hits.
The Pride Ball is also one of the biggest single events to celebrate the LGBT community and takes place in March at Birmingham's Convention Centre. It's a charity event that has raised significant amounts of money for important causes like HIV research and organisations such as Birmingham LGBT. Whatever you are doing in Birmingham it is a great place and if you want some company from the best gay escorts for incalls or outcalls then search through the sexy lads listed on sleepyboy.com.
Hot London Hotel Suites
One of the most glamorous cities in the world, London is one of the top tourist destinations, attracting visitors from every continent add to that the hot men and vibrant gay scene - London is the place to be.
Many of our escorts offer in-calls along with out-calls and wherever you are staying they will be glad to accommodate you - however not all hotel rooms are created equal so here are our pick of the hottest hotel suites in London!
The Dorchester
A five star hotel in a prestigious Park Lane location the suites in the Dorchester are known for their understated traditional English style, providing luxury without being showy or ostentatious.
Many of the rooms are designed in manner to echo the original 1930s art-deco style and this is never more obvious than in the en-suite bathrooms, with their marble finishes. The baths in the Dorchester are said to be the deepest of any hotel in London - perfect for a double bath or relaxing gay massage!
If you are looking for a traditional British style hotel, graceful and exquisite then the Dorchester is for you - these fabulous suites enjoy either a view of the city or the nearby Hyde Park.
Park Tower
Set in exclusive Knightsbridge and formerly known as the Sheraton Park Tower, this luxury hotel is both contemporary and timelessly classic, lying just a short stroll away from the lush green Hyde Park.
All of the 280 rooms include handcrafted features and en-suite marble bathrooms, but the range of suites on offer are something very special indeed. The penthouse suites include a butler service from 7am to 11pm every day, and feature the very best technology such as a Bang & Olufsen TV and Bose iPod sound dock, perfect tech to party the night away!
Climate control, a separate sitting area complete with hand-made chaise longue, a walk-in shower and a freestanding bath tub are just some of the facilities you'll find waiting for you.
The Mandarin Oriental
The Mandarin Oriental offers one of the most fascinating visual experiences of all the luxury hotels in London, fusing Edwardian style with contemporary design but also incorporating a distinctly eastern influence.
Backing onto Hyde Park and standing opposite the prestigious Harvey Nicks, the Mandarin Oriental is in the ideal location. The decor is deeply traditional and you'll find features such as double-tiered rock crystal chandeliers and Maya Romanoff wallpaper. Tones of duck egg blue, gold and cream dominate the suite which is soothing yet exquisitely stylish.
Steam rooms, fibre optic chandeliers and large standalone tubs can be found in the bathrooms whilst in the main part of the suite there's reclaimed oak timber flooring, a private bar and an original fireplace. Authentic 18th century Chinese paintings complete the look of these top class suites which also benefit from a private butler service.
The Ritz
It would be impossible to complete a review of luxury suites in London without mentioning one of the most iconic hotels of them all: The Ritz.
Famous for its dinners and dances, the Ritz is as sought-after today as it was when it first opened in 1909. Guests can still enjoy the elegant and refined dances at the hotel on Friday and Saturday nights.
The suites are no less fabulous, being decorated in the original style with no guest contemporary designer permitted to dilute its authentic atmosphere. Rich silk drapes adorning the windows, antique furnishings and thick, plush carpets underfoot sit alongside the very best of modern technology, combining the traditional and the modern effortlessly.
With the ability to connect separate suites to create private apartment complexes, every convenience is available and offered at the Ritz. Refined comfort is the order of the day, and you'll be left wanting for nothing as you relax in sumptuous surroundings.
Our pick of the best suites in London are not exhaustive and there are many more fantastic world class hotels available. In a city which never sleeps, find some company wherever you are staying in London on sleepyboy.com. We have the best of the best in London Gay Escorts and London Gay Masseurs, they can come to you or you can come to them - just ask - they are looking forward to meeting you!
New Video uploaded by Lloyd
A Gay Guide to Newcastle
Newcastle is known as a party town and this extends to its Gay Scene. Great bars clubs and sexy northern men are just some of the attractions of this great Northern city. Sleepyboy.com's Northern Escorts are truly passionate about where they live and they are ready and waiting to show you a good time.
Visiting Newcastle
The weather can be a little cold and damp and the Geordie accent sometimes a little hard to understand but the warm welcome you will receive in Newcastle is second to none. Newcastle's Gay Village is located between the mainline train station and the Metro Radio Arena, Newcastle has a well-established, thriving and growing gay scene with many pubs and nightclubs that are very gay friendly and the well-known Powerhouse which is one of the only exclusively gay Nightclubs in the North. One of the reasons that Newcastle has such a great party vibe is that it has two large university campuses within the city limits, lots of fun and friendly students frequent the bars and the bars respond with great music nights and drink deals to tempt you through the doors!
Newcastle Pride Event
Newcastle Pride event is a free event that runs through the city with events like a stage band, a fun run, parade, talks, stall and it is growing every year – a great time to visit Newcastle!
The Gay Bars and Nightclubs in Newcastle have some great names like Camp David – a great friendly bar with a young vibe, Heavens Above which is a bar that has great cocktails and Club Powerhouse which always has a great atmosphere. Along with the bars, and clubs that Newcastle is famous for, this Northern city also has great restaurants, theatres and a host of live music venues. The famous St James' Park football stadium looms large in the heart of the city and there are lots of museums and tours to keep you occupied during the day. Other Newcastle Icons include Newcastle Brown Ale and The Angel of the North.
Gay Escorts in Newcastle
If you would like some company in the evening then take a look at which of the many, gorgeous Newcastle Gay Escorts are available on Sleepyboy.com for a sexy fun filled evening. The Gay Escorts in Newcastle are available for in or out calls, they are also available to be your Gay Sauna Companion if you want to visit one of Newcastle's Hot Gay Saunas! Sleepyboy.com is the best Gay Escort in the UK and it has great search functions so you can look for gay Escorts, Bi-Sexual Escorts and Trans Escorts on the one site. You can also search for Escorts that are online right now and by postcode so you can see which escorts are near you and where they will be willing to travel to meet you.
Gay Saunas in Newcastle
There are a couple of great Gay Saunas in Newcastle for a great and relaxing sauna experience. If you are looking for a Gay Massage by a gorgeous Northern Bloke then visit one of the friendly saunas in Newcastle and if you want a sauna companion for a great experience then choose one of the Newcastle Gay Escorts listed on Sleepyboy.com to accompany you.
Whatever you are doing in Newcastle whether you are visiting for a fun weekend away or you are simply visiting for business it is a great place to be. To make sure you have the best time in Newcastle contact one of the gorgeous Geordie guys on sleepyboy.com for a great night in or out. The Newcastle Gay Escorts listed on Sleepyboy.com are the best that there are and they will welcome you into their beautiful city!
A Gay Guide to Edinburgh
Edinburgh is a fantastic city and very gay friendly and according to the sleepyboy.com gay escorts that live in the Scottish Capital it's the best place on earth! Gay friendly, great nightlife and sexy scots in kilts makes Edinburgh one of our favourite places to visit. The gay crowd in Edinburgh are often found in Edinburgh's Pink Triangle which is located just of Princes Street which is known as Edinburgh's New Town. The triangle is formed where the famous Leith Walk and Broughton Street intersects and this is where you will find most of Edinburgh's Gay bars and Gay Clubs. There are also some great hotels in this area perfect for a date with one of our gorgeous Scottish Edinburgh Gay Escort. Visit Sleepyboy.com to see which of the Edinburgh Escorts are online and waiting for you right now!
If you are looking for a Gay Massage in Edinburgh then you will find the hottest boys available on sleepyboy.com they can even give great advice on the gay bars in Edinburgh! Most of the gay bars are centred in Edinburgh's Gay Triangle which is a great place to meet and have a great time. One of the most popular Gay bars is CC Blooms, stylish with great cocktails and is the oldest gay venue in Edinburgh. Other good bars of note include The Regent - a great Gay pub, and The Street which is a great place to grab a bite to eat and get involved with the Buzz of Edinburgh's Gay Scene.
When to Visit Edinburgh
The Gay Pride events in Edinburgh are mostly run by Pride Scotia, the event is growing every year and the party starts - and finishes in Edinburgh's Pink triangle, and is always held in June. If you like a bit of comedy then visiting Edinburgh while the famous Edinburgh fringe festival is on is a great idea, there are also many great tourist attractions in this Historic City including The Royal Mile with Edinburgh Castle at one end and Holyrood House at the other. You can visit the Royal Yacht Britannia, Edinburgh Botanical gardens, Edinburgh zoo and many other attractions!
Gay Saunas in Edinburgh
Visiting a new gay Sauna when travelling to a new city is often a great experience, a way to relax and let off steam! Edinburgh has some great Gay Saunas – one of which is called Steamworks and is located in the heart of Edinburgh's Gay Village, if you want a sauna companion to go with you for the best sauna experience ever then see which of the sexy horny guys on sleepyboy.com are in Edinburgh and waiting for your call. Eighteen is another Sauna for gay men in Edinburgh and has been in existence for more than 20 years, both these Gay Saunas have great facilities and are located in the centre of the city. Steam rooms, private areas, fresh towels, TV lounges, plunge pools - sounding good yet? Oh and gorgeous Scottish men – yes please!
Whatever you are doing in Edinburgh whether you are visiting for business or for a weekend away, ensure that your visit is as pleasurable as possible by contacting one of the gorgeous guys on sleepyboy.com for a great night in or out. The Edinburgh Gay Escorts listed on Sleepyboy are the best that there are and they will welcome you into their beautiful city!
10 Types of Gay Massage
Gay Massage is one life's pleasures and has been part of the skill set of the gorgeous escorts on sleepyboy.com since we started. Being able to relax and have a great time is why our Gay Escorts are so popular.
Here are 10 great ways to enjoy a Gay Massage:
Introducing six great but little known man moan zones perfect for your next gay massage. Everyone is a little different in where they like to be touched, when you get a gay massage let your masseur know where you liked to be touched and they will be able to give you the best sensual massage you have ever had. Below are some little known great erogenous 'moan' zones that feel incredible:
Relaxing Gay Massage
Most of us live a fast paced life and having a Masseur deliver a great massage that promotes relaxation and well-being is all part of having a Gay Massage. Our Gay Masseurs are available any time of day or night so whenever you are in the mood for, or can one into your busy schedule, a relaxing and rewarding Gay massage will be available to you.
Hot Tub Gay Massage
We LOVE a Hot Tub, we REALLY LOVE a Hot Tub! And we can't think of anything better than settling into a steamy tub with a gorgeous guy for an incredible Gay Massage – we don't think anyone will disagree!
Gay Massage in You Hotel
Our Gay Masseurs are available for in calls and out calls so if you want some company in your hotel then go to sleepyboy.com to see which Gay Escorts are available. We have great guys across the UK so wherever you are staying whether its London, Manchester or Cardiff they are available to see you.
Gay Massage in a Sauna
Gay Saunas are great as they have lots of amenities and you can spend a whole day or evening exploring all the different rooms and trying out the sauna, steam room or pool and this makes them a great place to get a Gay Massage.
Erotic Gay Massage
Sometimes you have to ask for what you want and having an erotic Gay Massage using different toys is definitely something to try and enjoy. Gay Massage can incorporate any of your fantasies so remember to ask your masseuse for what you like.
Couples Gay Massage
Having a Massage as a couple is a great way to do something different together and to have a great time with a professional masseuse who can meet both of your needs.
Intimate Gay Massage
Having a Gay Massage can be a very intimate experience and this means you really want to get a professional and experienced Masseur who can put you at ease and give you the best massage you have ever had. The Massage experts on SleepyBoy.com give the best Gay Massages around.
Aromatherapy Gay Massage
Having some aromatherapy oils is a great idea when you are having you Gay Massage can tap into some deep relaxation. There are many different massage and aromatherapy oils available and your masseur will be able to recommend some great options.
Gay Massage in your Home
If you are looking for a Gay Masseur to come to your home for a great night in then see the search options available on sleepyboy.com and find a Gay Massage specialist who is near to you.
Threesome Gay Massage
If you are looking for a more exotic Gay Massage then try inviting one or more people to get involved is a great idea. Taking the time to explore each other's bodies is a great way to enjoy Gay Massage in a threesome.
We hope the options above give you some great ideas for your own Gay Massage experience and don't hesitate to contact any of the guys on sleepybopy.com for a great experience.
The Best Sex Tip We Can Offer
Uncomplicated Gay Sex is one of the best pleasures in life and our gay escorts agree that above all else there is one sex tip that we think is the best.
Our rent boys and gay escorts are masters at giving you what you want and they have learned how to ask you what it is you like and how you like it. This brings us to our top gay sex tip – communication! Our Gay escorts want to know what you like and don't like so they can give you the best experience possible.
Sleepyboy.com has the best online Gay Escort directory in the UK and it has some great search functions so you can filter your options and find your perfect guy. There are options so you can search for your perfect gay escort by Activities such as Blowjobs, massage DP and trios, you can also search by fetish such as BDSM, watersports and spanking. The location search is particularly useful so you can find a rent boy close to you that does the things you want!
If you have questions about what your gay escort will or won't do, and what he will or won't receive then just ask. Our website makes it easy for you to contact the escort directly and ask quick questions to ensure you have the right guy for the most amazing experience.
Communication is key both before you meet your escort and when you are together, the escorts listed on sleepyboy.com are the best there are and they want you to have a great time so don't be afraid to communicate. You can direct your escort or ask them to do something differently, asking for slower, faster, is fine and can we try this – or that - is OK too.
Our top tip to have the best gay sex ever is very simple. Communicate, be open about what you like and sometimes even more importantly what you don't like and your escort will respond. Our website also has searched for bi-sexual escorts and transvestite escorts, the same filtering process can be used to sort down to a short list of those escorts that best meet your needs.
Our rent boy directory covers the whole of the UK and also includes international escorts for those who live or work abroad. The directory has a search function that lets you see who is logged in and ready to meet right now. If you want a gay escort right now and don't want to spend time waiting for escorts to reply who aren't available then this search lets you see which guys have logged into the sleepyboy.com site in the last 30 mins so you know they are waiting for you.
Contact any of the escorts listed on the site for a great experience and remember to ask any questions you may have, they will be happy to answer before you meet. Communication doesn't stop there for the best gay sex experience follow our top tip – communicate, and have fun!
Gay Valentine's Day in London 2015
Valentine's Day is one of our favourite days of the year and there is no better way to celebrate than spending time with one of our gay escorts. Wherever you are in the country or whatever it is you are looking for sleepyboy.com has the best gay escort directory anywhere and the rent boys on the sleepyboy.com website are the best around.
We have Gay Escorts in London, here are a few ideas for Valentines fun if you are in the Capital this February 14th.
Stay in a London Hotel
There are great hotels all over the world but London has the best. Valentine's Day is a day to indulge so spend a night at the best hotel you can afford and avail yourself of the amenities that they provide. May have gyms and spas that are free to use for guests, some have swimming pools, swanky bars and room service. For a great night get settles in and then call your favourite rent boy from sleepyboy.com for a sexy fun filled evening. Then call room service!
Visit a London Sauna
Gay Saunas are reputedly the best in the world. Many will have some great promotions on from Valentine's Day Weekend so take advantage and try somewhere new. If you are visiting London for and are not sure which sauna is best or are unsure of sauna etiquette, or simply want to have the best time and make the most of your sauna experience then taking one of our sauna companions or gay masseur with you will ensure a spectacular evening for you. Our rent boys know the best gay saunas and the best time to go.
Jet off
You can reach pretty much anywhere in the world from London so this Valentine's day choose to head off to somewhere new, a quick city break with one of our gay escorts will be the best weekend you have ever had. Our rent boys are available just for you, to meet your needs with no agenda, no pressure and are always discrete and professional but most of all friendly fun and sexy.
Night in
Valentines night is a time when you might just want to kick back and relax at home, great food, nice wine and a rent boy from sleepyboy.com's huge directory for some great gay sex sounds just about perfect to us! You can search by post code, city or tube stop on our gay escort directory, find someone close to you and they can be there quick – but stay all night!
Try Something New
When Valentine's Day comes around often you realise that another year has gone by and you still have a list of things that you didn't do from last year. If your list includes try something new then our rent boys can help you with that. Many of our gay escorts are happy with trios and the search function on our online directory has many criteria so you can filter for the perfect match.
Whatever (and whoever) you are doing this Valentine's Day we hope it is sexy and fun.
Additional Benefits to a Gay Massage
The Gay Masseurs on Sleepyboy.com are the sexiest and most reliable Gay Massage Specialists available. They know that a Gay Massage feels great, is sensual and can lead to a great evening of gay sex, but did you also know that there are some extra benefits to getting a gay massage that shouldn't be overlooked:
1. As lots of us now spend most of our working day behind a desk many massage therapists advise that a massage is a great way to support or correct and postural stress from the way you sit at work. The massage can counteract this and relieve tension from sitting in one position for much of the day. We think that regular massages with a sleepyboy.com gay masseur will definitely help your posture, and your flexibility!
2. If you have sore muscles, getting a massage can help – especially if it is given by a gorgeous gay masseur! Massage increases circulation around your whole body which helps relieve any muscle tension and any pain. Our Gay Massage experts can massage you in any way you please and helps relieve tension and promote relaxation.
3. Gay Massage is relaxing, human touch is sensual and relaxing when delivered by one of our gay masseurs. Massage has been known to sooth anxiety and depression, especially when received regularly.
4. Sleep is improved. We know that you will have a restful night's sleep after a visit from one of our gay Masseurs but it has been proved that massage does help relax the body and mind and promotes a relaxing and good night sleep.
The benefits of massage are well known and having a gay massage from one of our gay escorts is defiantly one of the most pleasurable ways to spend an evening. Many of our gay escorts provide in calls and out calls and the search function on our Gay Escort Directory online can find a gay massage specialist near you. You can ask you masseur to deliver the type of massage you prefer, touch, pressure, length and timing are all factors to consider – or you can just let your masseur try to pleasure you the best way they know how!
There are many techniques in a gay massage ranging from simple and relaxing full body massages to multi-pressure points and different sensations can be achieved with different lubricants or toys. Don't be shy to ask for your favourite massage techniques your gay masseur will be happy to oblige and will probably also offer some suggestions of their own. The additional benefits listed above are a great benefit when getting a gay massage and however you like your gay massage and whatever type of masseur you are looking for you will find a perfect match on sleepyboy.com This is the biggest and best Gay Escort Directory online and has the best escorts, rent boys and gay masseurs across the whole of the UK
A Gay Guide to Liverpool
Liverpool is a great City and we have the best list of Gay Escorts in this city available and waiting for you. The Liverpool Rent Boys know this city well and with their help we have put together this quick Gay Guide to Liverpool.
Liverpool was named European Capital of Culture in 2000 and the LGBT community is thriving in this Northern City. Liverpool hosts the Gay Arts festival Homotopia, and the Outsiders LGBT film festival and they have large and flourishing Gay Pride events each year which are well worth a visit. Stanley Street is now known as the Gay Quarter in Liverpool and you will find many of our Liverpool Gay Escorts spend time drinking and relaxing in this fun and friendly part of Liverpool. Frankie goes to Hollywood, Brian Epstein and Marc Almond are all Gay Icons that hail from Liverpool. There are many things to do if you are visiting Liverpool from exploring the home and music of the Beatles to touring premier league football clubs Liverpool or Everton,
Visit a Liverpool Gay Sauna,
There are some great Gay Saunas in Liverpool, one of the biggest Gay Sauna's in the North of England is Splash Sauna and we have many escorts who would love to take your there for a fun few hours of steamy pleasure. Splash is only a couple of minutes away from Liverpool's Gay Quarter and has a 16 man sauna room and a 20 man steam room – Yum! It has some great rooms for you just to relax in, or if you and your Liverpool Sauna Companion want to be more adventurous you can choose to spend some time on their sex swing, cell or fun room which has a large round communal bed! Feel free to ask one of Sleepyboy.com's Liverpool Gay Escorts about which Sauna that would like to take you to.
Gay Friendly Bars
Liverpool has a well-established and friendly Gay Quarter which hosts a great selection of bars, pubs, restaurants and clubs. The bar that has given itself the name of Liverpool's friendliest Gay Bar is The Masquerade Bar and it is well described. This Gay Bar is small enough to retain a friendly feel but big enough to show live music or drag acts at the weekend and often free buffets on Sundays. If you are looking for somewhere to dance on a Saturday night then there is no better place than Navy Bar, well named for the trendy and gorgeous gay men in attendance, great looking staff and party all night atmosphere.
Eating Out
There are many, many great place to eat in Liverpool, and as we have focused on the gay Quarter for the bars we will continue with the most fabulous restaurants in Liverpool's Gays quarter. If you are feeling creative then try Gay Owned 3345, it is part of a recording studio so very hip on the arts scene. Also try Puschka, a lively Gay owned restaurant serving unpretentious food, a really friendly happy place to eat.
We love Liverpool and whether you live in this great city or are just visiting our Gay Escorts in Liverpool can really make a good night great. Whether you want a Gay Massage or a Sauna Companion Sleepyboy.com has the largest Gay Escort Directory in the UK and we have Liverpool Gay Escorts waiting for your call right now.
Sexy Ways to Keep Warm This Winter
As the winter months come in and the days draw darker and colder finding sexy ways to keep warm and cosy becomes great fun! See below for a few top tips on keeping hot and steamy this winter.
1. One of the great pleasures in life is getting a Gay Massage and it is certainly the best way we can think of to keep warm. Imagine hot oils, candles flickering and warming the room and a delicious Gay Escort to massage you the way you like it!
2. Hot Chocolate does make most people happy – you can now get it in body paint, have fun with one of our rent boys, painting it on and then licking it off!
3. If you want a date night and someone to keep you warm all night then calling one of our Gay Escorts is the best way to have a great night. As the night draws in earlier and earlier the evenings become longer and longer which gives you more time in the evening for fun and play!
4. Visiting a Gay Sauna is probably the most fun way to keep warm and feel great in the winter. Many of the saunas in big cities like London and Manchester have a variety of rooms, some hot and steamy, some have entertainment options and many have well stocked bars for drinks and snacks. If you want to make the most out of your sauna experience then invite one of our Gay Escorts to come with you as a Sauna Companion. They know the best saunas in your area and will be happy to escort you so you have the best experience possible.
5. If you are lucky enough to have a hot tub then one of our rent boys can ensure you have an incredible experience in it! A hot tub in winter is a very special experience and one to be enjoyed, imagine the warm water, looking up at the stars with one of the best gay escorts giving you a massage! If you don't have a hot tub to hand, then there are many great hotels with spa and whirlpool baths that do the same job and most of our Gay Escorts are available for outcalls and incalls for your convenience.
6. One of the nicest things about winter is warming up in front of a roaring log fire, you don't have to be in Switzerland to enjoy having a great night of sex in front of a fire simply grab your duvet or a soft blanket lay it in front of your fireplace and spend the night enjoying yourself –our Gay Escorts are the best available and will make you feel very special and they are also very imaginative so just let them know what you like and they will take care of the rest!
Whatever you are doing his winter make sure it is warm, sexy, sultry and when you are feeling horny choose one of our Gay Escorts to help keep warm. We have the best selection of Gay Escorts and Rent Boys in London, Manchester and across the UK and they are available now and waiting for you call!
Gay Escorts, Bi-Sexual Escorts & Transgender Escorts in London, Manchester, Leeds, Birmingham & The whole of the UK
A major change has taken place in the last five years, where you can see an increasingly obvious decline of the gay escort in London and the gay escort in the UK. The reason for the decline of the male escort on the streets is the increase of the internets popularity. There are many reasons the gay escort in the UK has moved business online. A bi escort in London can feel more secure and can find far more clients online amongst many other reasons.
With the popularity of the gay escort in the UK and the openness of the gay community, there are many homophobic gangs which harass popular spots where one can find a gay escort in the UK. The same is said for the bi escort in London. Though the bi escort in London isnt gay and doesnt focus only on males, they are often harassed by anyone that disproves of their acts. The internet offers a safer place where both a bi escort in London as well as a gay escort in London can do business without the worry of being harassed or tormented based on their sexual preference.
Also, the bi escort in London can find a lot more business by posting an ad online rather than standing on the street where they once were. The bi escort in London also has a place in many of these online websites. The online world offers many customers that may have been uncomfortable or unable to approach a gay escort in London to do it in a more discreet and secure way. Instead of asking inappropriate questions, especially for first timers, a client can look at what the bi escort in London offers and then contact them for service. When approaching a gay escort in the UK usually happens in a quick manner and the client cannot fully look at them or communicate with them, and the internet provides the client with as much information and images as the client may feel they need.
A male escort can work online in several ways. The most popular is finding a gay escort in London website which offers ads which can be posted. The male escort then creates an ad with pictures, personal information, measurements, services they offer, and prices. This makes the shopping and searching much easier. Once the connection has been made and the male escort and client are in contact they can determine the place and time to meet. From there they male escort gets their payment and its 100% for them. A gay escort in the UK can find ads online anywhere from the very inexpensive to extremely pricey, depending on the traffic in the website.
The other way that a male escort can find work online is through an agent. Very rarely does a gay escort in London actually have a "pimp" as they tend to work alone or with an agency. The agency is a great way for a gay escort in the UK to find business and to keep it consistent. The way it works with an agency is that the client looks through the different pictures and chooses a male escort. Then based on the location, services, image, and personal preferences they choose a gay escort in London. Once they find what they need, they contact the agency and set a time of meeting and location. When the male escort finishes their work and takes the money, they give a percent to the agency and keep the difference and any tips. The percent is determined based on the popularity of the agency.
Thought you can still find a gay escort in London on the streets, there are far less today than there were 5 years ago. The internet has taken over and is controlling the male escort market. Whether through an agent or working on their own, the male escort can do business in a safer and more secure manner online.