The Best Gay Escorts are listed here on Sleepyboy. Search below for Gay Escorts, Bi-Sexual and Transgender Escorts. Search for your favourite Rent Boy or Gay Masseur across the UK. We have Gay Escorts in London, Manchester and all Cities across the UK. Whether you are looking for a date, a Gay Massage or a Sauna Companion search below to find your favourite Rent Boy. This is the best Gay & Bi-Sexual Escort Directory in the UK.
Escorts of the Day
Welcome to Sleepyboy.com
THE UK`S LARGEST INDEPENDENT ESCORT DIRECTORY
NOW SEE ALL ESCORTS PHONE NUMBERS AND PHOTOS FREE
When using an escort site, how many of the escorts are real? how many are still working? and how many sites allow non active escorts to stay on the site even if they stopped working? some sites have over 1000 escorts, but how many can you contact....test it out! try other top sites and you will see ANYONE can say we have 1000 escorts, thats easy, but how many can you contact?
---
If an Escort does not login within 30 days, you will not see the profile
"you know that you can get in touch as we check you can"
Browsing the site is totally FREE or you can view ALL photos and ALL escorts details by joining as a viewer.
For BETTER exposure escorts can upgrade their profiles by signing up and choosing one of the many packages we have on offer Basic, VIP, Silver, Gold & Platinum.
---
Tips & Advice with A Tranny Escort.
When it comes to booking the services of a TV Escort, it goes without saying that you'll want to make the most of your time with her. To that end, we will give you a few pointers to help you maximise your pleasure during your trans escort experience.
There are often different types of tranny, trans or Transvestite escorts, sometimes also called she-males. If you are looking for something in particular then just ask the escort and they will give you a quick and clear answer. Some have fully transitioned, some just wear female clothing and some have boobs and a penis – so you can choose what you are looking for. All of the Trans escorts have pretty faces and are willing to please so take a look today on sleepyboy.com to find an Escort near you.
If this is your first time, availing yourself of the company of a trans escort, then you no doubt have a few questions - in addition, there are a few considerations to take into account, pointers and tips which will guarantee that you will not leave disappointed that evening.
Sleepyboy.com has the best TV, & Trans Escorts listed anywhere – if your fantasy is to spend an evening with a trans escort then take a look to see which of the TV girls are near you. When you have seen the TV Escort that you like you can message them directly to find out how to book their time. Be concise and honest, about your desires when you book your time with the Trans Escort to ensure you will have your fantasies fulfilled.
Upon meeting your sexy tranny escort, you will find that most prefer to settle the business arrangements upfront, prior to anything else. As a result, it is considered respectful and courteous if you offer to finalise the monetary matters, dispensing with the fiscal side of things early as possible, enabling you to fully enjoy the rest of your time with her.
Remember that you, the client, are financing this appointment, this encounter is about fulfilling your desires and fantasies making your deepest desires a reality.
Of course it goes without saying that you should treat your appointment like any other date - Your trans-escort will have ensured she looks her utmost best for your rendezvous in terms of cleanliness and appearance and a little acknowledgment and appreciation regarding this goes a long way. Conversely it is your responsibility to ensure that you have observed certain hygienic formalities if you anticipate engaging in particular erotic activities e.g rimming with your TV escort, it is not uncommon at all for escorts to request that you wash beforehand.
Some TV escorts will spend time with you for drinks, chats or just cuddles, this of course depends on what you have agreed upon beforehand. The key to successful and enjoyable experience is, above all honesty – Trans Escorts are professionals that have heard every fantasy or request before and will be very clear about what they will and won't do, so just ask!
Available Escorts
Escorts Waiting for your calls NOW!
We have escorts all over the UK sat by there phones.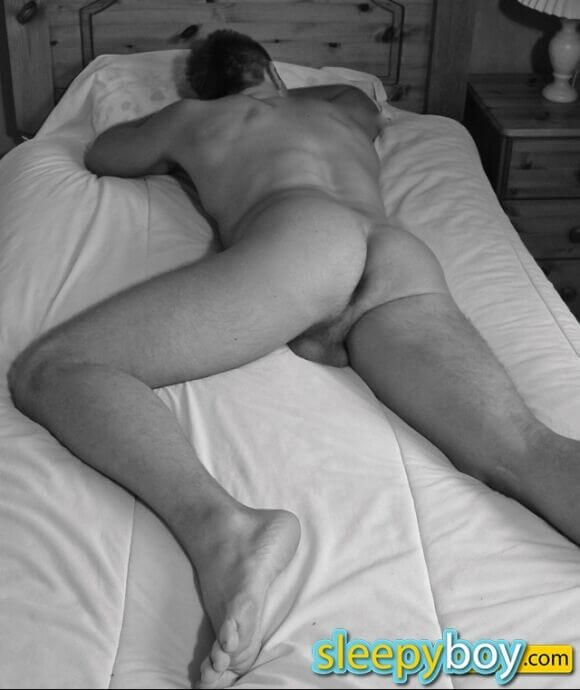 London's best drag & cabaret clubs for you to attend with your Gay Escort
London plays host to some of the U.K.'s very best Drag and Cabaret clubs, from cheeky down-town boozers to the ultimate in glitzy performance. London has places that only admit those with very deep pockets and places that have many famous names adorning dressing room doors. London is still very much a swinging city, bringing you some of the very best acts when it comes to drag and cabaret, these shows tend to be fun and friendly and here we will take a look at some of the best for a date with your London Gay Escort.
The RVT in the East End is legendary when it comes to drag and queer performance. It operates with a strict booking policy, Saturday night is seminal and it's probably become the RVT's most famous queer performance club night - as it takes you on a journey from live art to risque puppet porn. The RVT has a charm all of its own; the décor is a little faded - but was once beautifully glorious - and this just adds to the vibrancy and atmosphere of this iconic club - and the people who came and went through its doors.
Chelsea is home to The Pheasantry, a cabaret venue with a difference; as soon as you walk in, you will feel like you've stepped onto a cruise-ship, with a glitzy stair case and stage area. The Pheasantry brings a taste of New York to London, combining drag queens, jazz, and cabaret. It is known to attract internationally acclaimed big names as well as stars from the West End - you never know who might show up for that all-important cameo appearance. Splendour and glamour are a sure thing at this club.
Covent Garden's Cellar Door is touch off the beaten track; it has something of a speak-easy vibe, as this club was converted from an old Victorian toilet, but don't let that put you off; it is very well designed, but can only hold a capacity of around sixty, which makes this cabaret drag experience very personal. Drag and snuff - as in taking snuff - are the order of the day when it comes to this vintage-style club. Shows are generally free, and they're open most nights; you never know what the night will entail, or what might unfold before your very eyes.
Soho's Molly Moggs combines a classic London boozer feel with drag performance, craft beers and gourmet pub food. What this venue lacks in glamour, it makes up for with atmosphere. Offering you seven day a week drag performance and a taste of down-town culture, it has its share of loyal regulars, and offers a friendly welcome to all new visitors.
Bethnal Green Working Men's Club offers a night of misbehaviour and dress-up. It plays host to a multitude of acts, from quirky risqué cabaret dancers to cutting-edge drag performance from across the globe. Friendly and light-hearted, this venue has a relaxed vibe, while still providing some high maintenance drag! Certainly one that you won't want to miss...
For an evening you won't forget ensure you find the hottest London Gay Escort to accompany you at sleepyboy.com
VIDEO OF THE WEEK
The Dos and Don'ts Of Taking Your Escort To A Social Gathering.
Taking your favourite Gay Escort to a Party and letting him give you his undivided attention before taking you back home for more attention is fun and exciting. Taking your Escort to corporate events, friend's gatherings, weddings, or special parties is completely acceptable - if you are attending, or hosting such an occasion, then it is probable that you'd like to have a sexy and handsome plus one to accompany you. Of course your escort will be highly experienced when it comes to attending such occasions, and so will be relaxed and comfortable and discreet. Apart from attending the function, your escort would probably be more than happy to join you for some quality time after you leave the function, if you so wish, but make sure that this is arranged at the time of the booking. It should go without saying that there are some vital dos and don'ts when taking your escort to such events, but we're going to give a few pointers anyhow...
Do treat your escort with the utmost respect and dignity; treat them the same as you would any other date, and how yourself would like to be treated.
Do be sure to tell your agency exactly what kind of event it is, and inform them of what is expected with regards to dress code, so your escort will turn up immaculately suited for the occasion.
Do wear a genuine smile upon your face - there is nothing to worry about... Your escort is used to such events, and is there to be an asset to you, always professional, that genuine smile makes you both look approachable and easy going - even when you are dressed to impress!
Do make sure you have clarified everything that you want from your escort experience, and know their boundaries, so you won't be left feeling disappointed.
Don't overdo it on the alcohol. If you are at a formal gathering, it's highly likely that drinks are on offer so go easy; we suggest that two or three drinks will be sufficient; nobody wants to be remembered as "the guy who got drunk"....
Don't try to show off your escort as a "possession"; your escort will have been highly recommended for accompanying you to your chosen event; they are always articulate and can hold their own within a conversation. They will possess the manners and urbanity guaranteed to charm whichever company he is in, which will ultimately reflect on you. There is no need to show off, or be resentful as regards who has their attention, as he will be there for you.
Don't expect your escort to stay longer hours than you have arranged and paid for, if the function goes on later than expected. Perhaps before you depart ensure that you have discussed any extra payments for such occurrences.
Whatever you are looking for in a Gay Escort, take a look at the hot and professional guys at Sleepyboy.com who are available in London, Manchester, across the UK and abroad.
Fun Gay Sex Terms you might know - and many you won't!
Using slang to describe Gay Sex (and indeed straight sex - and of course every type of sex in-between) has been used since the dawn of time and like everything else it changes over the years as words come in and out of fashion or are used, subverted or changed in meaning.
The next time you are looking for a witty come back or a new description for something often the old phrases are the best but do you know your Horatian from your Hetty's? Here are our picks of some Gay Sex Slang or Terms that have fallen out of time or fashion but are interesting none the less:
1. Basket Shopping
We discovered two meanings - one is the obvious - just looking - checking a guy out - and the other is to examining your guy's penis through his clothing - who knew!
2. Chicken
A hot young gay guy who is specifically looking for an older gay man to pleasure. This also leads on to the term Chicken Hawk, referring to an older man looking for a chicken!
3. Cottaging:
Probably a term still used or known about by the older gents - meaning to look for and have gay sex in a public restroom - fortunately we have other and more modern ways to get our kicks these days!
4. Full House
Yuck! Meaning to have more than one (and therefore probably lots) of STI's at the same time - this was obviously used before the invention of condoms (sadly not), however clean sex, safe sex and sex with condoms will hopefully retire this to historic slang -
5. Grimm's Fairy
A fun term used to describe an older, aging gay man
6. Horatian
An old phrase, used primarily at Oxford in the late 19th Century by posh totty like Lord Byron and his classmates to mean a bisexual person.
7. Ice Cream
We like this one - this refers to someone so delicious and sweet that you just want to lick them all over.
8. Hetty
Cute Phrase - simply a shortened version of the word heterosexual.
9. Lounge Lizard
Similarly used to describe both Straight and Gay men who display this behaviour - someone who visits bars trying to pick up other people's friends.
10. A Vegetarian
A Gay Man who will not give oral sex.
11. Wrinkle Room
A phrase describing a bar or club whose primary clientele are older gay gents.
12. Yestergay
A man who describes himself as previously homosexual but who now identifies as straight.
13. Tinkerbelle
A gay man who has a Watersports fetish and likes being urinated upon.
14. Lucky Pierre
A cute tongue in cheek phrase for the middle guy in a common gay threesome position known as the Eiffel Tower - who wouldn't want to be Pierre!
15. A Barbarella
A description of a Gay Man who needs to have sex all the time - However you want to describe yourself of the gay sex that you want one of the hot and horny Gay Escorts on sleepyboy.com can service your needs.
Great Icebreaker Drinks when Meeting your Gay Escort
Making an appointment with a Gay Escort is very like organising a first date. It throws up lots of emotions, similar to that of a first date, excitement of who you are going to meet and what is actually going to happen and nerves at the same time.
Fortunately the benefits of hiring a Gay Escort over a date is that you can control exactly where the evening is going to go and you don't have to worry about pleasing your date – that's what they are there for.
It can however be nerve wracking if it is your first time with a Gay Escort or if you have never met this particular escort before so welcoming your escort with a drink to get you chatting and relaxed is a great idea. Most of the Escorts on SleepyBoy.Com are available for incalls and outcalls so if the escort is coming to you it's a great idea to set the mood with some candles, and some drinks ready for when he arrives.
Here are a few ideas for great icebreaker drinks when meeting your gay escort – the perfect start to a perfect end!
What not to drink
Probably a good idea to start with what no to do. Don't get hammered, you will not enjoy your evening half as much – take it easy and have just enough to get you relaxed. So hard spirits and drinks which are designed to get you as drunk as possible within the shortest space of time are probably best avoided.
At the opposite end of the spectrum, don't offer plain tap water. If it turns out your Gay Escort does not want an alcoholic drink there are plenty of fun non-alcoholic drinks available so treat yourself for a change.
Grab a beer
There's something that's unassuming and relaxed about enjoying a beer. Having a beer or two won't leave you both drunk and you can relax and enjoy a more casual atmosphere.
Wine
It doesn't matter if it's red, white or rose, if you both like the same wine, sharing a bottle can be an intimate gesture that can help you to bond during the night.
Buying a bottle means you can top up each other's glasses and can enjoy getting very slightly tipsy over a few drinks without looking like a raving alcoholic.
Fun Cocktails
With any of the Gay Escorts on SleepyBoy.com it is going to be a fun night so try something lighthearted and fruity to get you both off to a fun start – Sex on the Beach or Screaming Orgasm's are classic drinks with a sexy intent.
Warming Whiskeys
If you are a whiskey or bourbon loving guy then sharing some with your escort is a great way to get chatting over the malt before the evening really gets going.
There are lots of choices that can be real ice-breakers and help the evening get off to a great start, so take a sip, sit back and relax and let your escort do the work.
Gay Escorts, Bi-Sexual Escorts & Transgender Escorts in London, Manchester, Leeds, Birmingham & The whole of the UK
A major change has taken place in the last five years, where you can see an increasingly obvious decline of the gay escort in London and the gay escort in the UK. The reason for the decline of the male escort on the streets is the increase of the internets popularity. There are many reasons the gay escort in the UK has moved business online. A bi escort in London can feel more secure and can find far more clients online amongst many other reasons.
With the popularity of the gay escort in the UK and the openness of the gay community, there are many homophobic gangs which harass popular spots where one can find a gay escort in the UK. The same is said for the bi escort in London. Though the bi escort in London isnt gay and doesnt focus only on males, they are often harassed by anyone that disproves of their acts. The internet offers a safer place where both a bi escort in London as well as a gay escort in London can do business without the worry of being harassed or tormented based on their sexual preference.
Also, the bi escort in London can find a lot more business by posting an ad online rather than standing on the street where they once were. The bi escort in London also has a place in many of these online websites. The online world offers many customers that may have been uncomfortable or unable to approach a gay escort in London to do it in a more discreet and secure way. Instead of asking inappropriate questions, especially for first timers, a client can look at what the bi escort in London offers and then contact them for service. When approaching a gay escort in the UK usually happens in a quick manner and the client cannot fully look at them or communicate with them, and the internet provides the client with as much information and images as the client may feel they need.
A male escort can work online in several ways. The most popular is finding a gay escort in London website which offers ads which can be posted. The male escort then creates an ad with pictures, personal information, measurements, services they offer, and prices. This makes the shopping and searching much easier. Once the connection has been made and the male escort and client are in contact they can determine the place and time to meet. From there they male escort gets their payment and its 100% for them. A gay escort in the UK can find ads online anywhere from the very inexpensive to extremely pricey, depending on the traffic in the website.
The other way that a male escort can find work online is through an agent. Very rarely does a gay escort in London actually have a "pimp" as they tend to work alone or with an agency. The agency is a great way for a gay escort in the UK to find business and to keep it consistent. The way it works with an agency is that the client looks through the different pictures and chooses a male escort. Then based on the location, services, image, and personal preferences they choose a gay escort in London. Once they find what they need, they contact the agency and set a time of meeting and location. When the male escort finishes their work and takes the money, they give a percent to the agency and keep the difference and any tips. The percent is determined based on the popularity of the agency.
Thought you can still find a gay escort in London on the streets, there are far less today than there were 5 years ago. The internet has taken over and is controlling the male escort market. Whether through an agent or working on their own, the male escort can do business in a safer and more secure manner online.