The Best Gay Escorts are listed here on Sleepyboy. Search below for Gay Escorts, Bi-Sexual and Transgender Escorts. Search for your favourite Rent Boy or Gay Masseur across the UK. We have Gay Escorts in London, Manchester and all Cities across the UK. Whether you are looking for a date, a Gay Massage or a Sauna Companion search below to find your favourite Rent Boy. This is the best Gay & Bi-Sexual Escort Directory in the UK.
Escorts of the Day
Welcome to Sleepyboy.com
THE UK`S LARGEST INDEPENDENT ESCORT DIRECTORY
NOW SEE ALL ESCORTS PHONE NUMBERS AND PHOTOS FREE
When using an escort site, how many of the escorts are real? how many are still working? and how many sites allow non active escorts to stay on the site even if they stopped working? some sites have over 1000 escorts, but how many can you contact....test it out! try other top sites and you will see ANYONE can say we have 1000 escorts, thats easy, but how many can you contact?
---
If an Escort does not login within 30 days, you will not see the profile
"you know that you can get in touch as we check you can"
Browsing the site is totally FREE or you can view ALL photos and ALL escorts details by joining as a viewer.
For BETTER exposure escorts can upgrade their profiles by signing up and choosing one of the many packages we have on offer Basic, VIP, Silver, Gold & Platinum.
---
Hiring A Gay Escort for A Threesome with your partner
Threesomes are a fantasy for many gay men, sexual fantasies are healthy and great ways to enhance arousal and let your imagination run free. There is no need to ignore any sexual fantasies when you are in a committed relationship, and many men find sharing their fantasies an intimate and rewarding experience.
So - what if you then find your partner also has the same threesome fantasy as you?
Taking the step from fantasy to reality is a fun one, but the logistics of making it actually happen and not hurting the relationship you have makes many gay couples cautious. This is why so many gay couples decide to use Gay Escort for the purpose of living out their fantasies concerning threesomes or group sex.
Many guys love the idea of a threesome, but is the reality as hot and as sexy as the concept? If you and your partner are thinking of embarking upon initiating a threesome for yourselves, then this is where booking a Gay Escort can work wonders for your sexual fantasy and your relationship.
The role of the escort will always remain on a professional level - after all, when making your threesome fantasy into a reality, it's very hard to keep both partners in the relationship emotionally secure. It's very easy for passions to run wild, and consequently, jealousy rears its ugly head. Having a threesome with a Gay Escort eliminates this very real threat to a relationship. Your hot rentboy will know exactly how to balance a threesome, catering equitably to the needs of each participant. Nobody is going to feel left out - unless, of course, you want to be, because you like to watch....
You can spend time together as a couple viewing all the profiles of Gay Escorts on the best UK Gay Escort Directory sleepyboy.com and deciding between you who you think can fulfil your fantasy. Once you have chosen send a message to the escort explaining what you are looking for and when you would like it to happen and they will get back to you with all the details.
There's never any need to be shy, or embarrassed, around with a Gay Escort they've seen it and done it all before! Another great way of making a threesome work is by taking your environment into consideration; of course, many gay escorts minister to in-call clients, but separating this special experience from your everyday relationship with your partner is another great method of keeping that old green-eyed monster at bay. Let it become an event, an occasion which you both look forward to, and in which you both play a vital role. Celebrate by meeting for drinks, and then going out on the town with each other, allowing you to become naturally flirty with each other - before the night heats up! Why not book a hotel for the occasion? You can reserve a room with a mini-bar, a large bathroom - which maybe even contains a Jacuzzi - and of course, a King-sized bed, so that everyone is comfortable and relaxed.
Of course, it should go without saying that when you call to book your meeting with your chosen escort, you need to be open and honest about what each of you desires from the experience, allowing him to determine exactly how to best accommodate for each individual's needs. Both you and your partner should plan out what you want from your threesome in advance, ensuring that everyone is equally involved. It's very common to have someone who naturally tends to dominate, and therefore will take over the proceedings, but when planning the outcome of your threesome, it cannot be stressed enough how important it is that everyone plays a part, ensuring that you all get to experience, and enjoy, a night of wild, hot passion, unleashing those fantasies - and bringing them well and truly into reality - guaranteeing a night that you will not forget in a hurry; and do bear in mind - these encounters tend to go so well, that it isn't uncommon for couples to make their threesome experience a regular occurrence...!
Sexy London Bars to meet your Gay Escort
Planning a meet with your perfect Gay Escort can take happen in many different places, but one of the most popular places is a great bar. Relaxed, informal London bars are a great place to break the ice, they also give a sense of occasion, a date like feel before heading back for a great evening of sex.
Here are a few sexy bars that we love across the capital!
The Gilbert Scott
If you are looking for a bar that provides sophistication and grandeur in one beautiful and ornate package, then it is well worth visiting The Gilbert Scott in St Pancreas. It never fails to impress, and the constant low chatter and occasional clink of ice creates a warm and welcoming atmosphere.
A bar that is noted as a romantic and luxurious place to take a date, it's a definite must if you want to push the boat out a little and really impress. There is even a restaurant attached which is just as, if not more, luxurious and glamorous as the bar if you want to catch a bite to eat with your escort.
69 Colebrooke Row
This bar is also known as 'the bar with no name' and is a popular destination for hot lovers in Islington. It has a stylish, modern, feel, and it is always busy. However, it is not so loud that your conversations will be drowned but it remains lively.
There is even a piano in the corner that is available for any patron to play! If you are looking for a place to break the ice and enjoy each other's company in a relaxed environment, then this bar may just be the one.
Bounce
Located in Shoreditch, this bar removes smart dress and fancy cocktails, replacing them with games of ping pong and a causal atmosphere. If neither of you are ones for stylish and highly sophisticated hours of sitting and sipping, then this may just be the place for you.
Alongside the ping pong tables are walls covered in tasteful, artistic, graffiti, and the drinks are fairly priced. For a night of fun and chemistry, it might be worth challenging your date to a game of paddles and balls, perhaps something to take back with you later!!
There are some great bars in London for you to meet your Gay Escort, from the glamorous and stylish, to those that are a little more casual and laid back, you are sure to find an excellent location where you can relax, get to know your Gay Escort, and get excited discussing the evening ahead!
When It's Not Just About Sex - Elite Gay Escorts
Gay Escorts have come a long way in recent years and the highly innovative way that Gay Escorts use the internet ensures you can always find what you are looking for and are able to view and compare Gay Escorts quickly and easily using great directories like www.SleepyBoy.com
The development in Gay Escorts means that along with a quick date with a hot escort just for sex, you can also find guys willing to fulfil your every fantasy, desire and other services including Elite Gay Escorts which offer a lot more than just great Gay Sex. From romantic candlelit dinners and relaxing massages to dinner shows and shopping trips - Elite Gay Escorts are great companions along with being great sexual partners.
Elite Gay Escorts are in a class of their own, highly sophisticated and possess the desirable qualities a discerning gentleman requires, whether you are looking for a companion to show you around town, or to accompany you to a private function, elite escorts are a perfect fit. From Museum Visits, to holiday companions there are many escorts on sleepyboy.com from which you can choose from. The Elite Gay Escorts are professionals who are great at making you feel wanted and wonderful while being fun and interesting company at the same time.
Elite Escorts are available for a few hours, overnight, a weekend or longer – each one has a unique approach so you can spend time finding the perfect one for your needs. We can supply you with a few helpful suggestions regarding how best to start your evening off, which will impress your high-class male gay escort - your efforts won't go unnoticed either! Consider a cocktail bar to start, an ideal contribution towards your 'breaking the ice' with your elite gay male escort, let him know what you like him to wear – he can turn up in anything from full black tie to smart casual. If you fancy a bite to eat, then it's worth mentioning that quaint gastropubs are a superb option for a wide range of food choices, accompanied by a friendly relaxed atmosphere, hotel restaurants and fine dining establishments are also great options. If you are new to the town or city your escort is from take some suggestions from him about where he would like to take you on your evening out.
You Elite Gay Escort will want you, above all, for you to be happy so when you are planning your adventure together be sure to be open and honest about what you want from him when you engage his services. There is never any need to be shy when hiring the services of an elite gay escort, the more specific you can be about what you are looking for, the more he can plan to meet all your needs. This can be anything from your favourite flowers to your favourite sexual position.
Elite escorts are the most exciting and interesting Gay Escorts to hire, suave, sophisticated, and ready to please they can be discreet and polite if you want to take them to a public function or hot and horny if you just want them in bed.
The Sexiest Military Uniforms!
Who doesn't love a guys in uniform? Regardless of which particular uniform they are wearing, there's just something about a man wearing a military uniform which is hot!
Ripped Men in Uniform
Part of the reason that we love a guy in uniform is because we know they are in great shape, the muscles and the uniform are a great combination, we know they work out – hard and so will also be great in bed, in or out of their uniform! There is something also about a uniformed man on a psychological level too, after all - you can see hot guys in uniform every day: firefighters, police officers, even the postman(!??). But seeing a military guy just adds that little extra something, it is a profession which has a high masculine appeal, well-regarded and respected, and often there's the connotations of "control" present in some form - and to be able to break through some of those rules and regulations can evoke the image of debauchery on the highest level, so what's not to love about a guy in uniform?
Sexy Sailors
Take sailors, (yes please!) and the navy, for example, whatever their rank, there is just something highly erotic about men in tight trousers, away at sea for long periods of times with only other men to converse with, and maybe even play with. Visions of young men, learning their way in life the best that they can, handling rough seas, and binding ropes to support both them and their fellow seamen, 'til they reach land once more...
Hot Pilots
Or you may favour the highly classy and refined RAF style airman. They personify sleek, streamlined quality, speed and height, swift of both brain and body; earning themselves medals, which they wear ever so proudly...
Dirty Army Guys
But undoubtedly, the top spot when it comes to sexy military uniforms has to be the ones adorning those guys in the army. They've got it all - Their loyalty, the strong bonds they form, and their commitment to the cause. An army man will tell you how it is; they'll tell you what they want, and how they like it - so be ready and forthcoming. Let them teach you some new things; being away for months at a time, they're sure to have a few tricks up their sleeve that you'll enjoy. These men are strong men, but just wait till they let their guard down - turn that tough guy into the laughing sweet goofball that he really is!
Military Uniforms are Sexy
Of course, once you have chosen a man in your favourite, sexiest military uniform, you can't help but ponder upon the best ways to be able to get him out of it. All military uniforms hold some type of sex appeal; it just depends on which type you prefer your chosen man to be, but whether you've a man who protects the land, the sea or the air, to be dominated by, or to dominate, a man in uniform can be so much fun!
Incorporating such things into role-play, can add a touch of excitement to any scene which can be played between two guys - or even maybe more. Let your fantasies unfold, and be explored by a sexy army man, in shiny boots, with a ripped chest, and a serious dedication to any job he undertakes. What could be better?
R.I.P.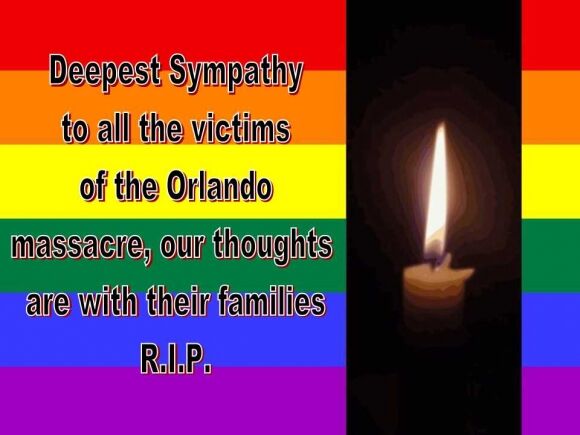 Gay Escorts, Bi-Sexual Escorts & Transgender Escorts in London, Manchester, Leeds, Birmingham & The whole of the UK
A major change has taken place in the last five years, where you can see an increasingly obvious decline of the gay escort in London and the gay escort in the UK. The reason for the decline of the male escort on the streets is the increase of the internets popularity. There are many reasons the gay escort in the UK has moved business online. A bi escort in London can feel more secure and can find far more clients online amongst many other reasons.
With the popularity of the gay escort in the UK and the openness of the gay community, there are many homophobic gangs which harass popular spots where one can find a gay escort in the UK. The same is said for the bi escort in London. Though the bi escort in London isnt gay and doesnt focus only on males, they are often harassed by anyone that disproves of their acts. The internet offers a safer place where both a bi escort in London as well as a gay escort in London can do business without the worry of being harassed or tormented based on their sexual preference.
Also, the bi escort in London can find a lot more business by posting an ad online rather than standing on the street where they once were. The bi escort in London also has a place in many of these online websites. The online world offers many customers that may have been uncomfortable or unable to approach a gay escort in London to do it in a more discreet and secure way. Instead of asking inappropriate questions, especially for first timers, a client can look at what the bi escort in London offers and then contact them for service. When approaching a gay escort in the UK usually happens in a quick manner and the client cannot fully look at them or communicate with them, and the internet provides the client with as much information and images as the client may feel they need.
A male escort can work online in several ways. The most popular is finding a gay escort in London website which offers ads which can be posted. The male escort then creates an ad with pictures, personal information, measurements, services they offer, and prices. This makes the shopping and searching much easier. Once the connection has been made and the male escort and client are in contact they can determine the place and time to meet. From there they male escort gets their payment and its 100% for them. A gay escort in the UK can find ads online anywhere from the very inexpensive to extremely pricey, depending on the traffic in the website.
The other way that a male escort can find work online is through an agent. Very rarely does a gay escort in London actually have a "pimp" as they tend to work alone or with an agency. The agency is a great way for a gay escort in the UK to find business and to keep it consistent. The way it works with an agency is that the client looks through the different pictures and chooses a male escort. Then based on the location, services, image, and personal preferences they choose a gay escort in London. Once they find what they need, they contact the agency and set a time of meeting and location. When the male escort finishes their work and takes the money, they give a percent to the agency and keep the difference and any tips. The percent is determined based on the popularity of the agency.
Thought you can still find a gay escort in London on the streets, there are far less today than there were 5 years ago. The internet has taken over and is controlling the male escort market. Whether through an agent or working on their own, the male escort can do business in a safer and more secure manner online.