The Best Gay Escorts are listed here on Sleepyboy. Search below for Gay Escorts, Bi-Sexual and Transgender Escorts. Search for your favourite Rent Boy or Gay Masseur across the UK. We have Gay Escorts in London, Manchester and all Cities across the UK. Whether you are looking for a date, a Gay Massage or a Sauna Companion search below to find your favourite Rent Boy. This is the best Gay & Bi-Sexual Escort Directory in the UK.
Escorts of the Day
Welcome to Sleepyboy.com
THE UK`S LARGEST INDEPENDENT ESCORT DIRECTORY
NOW SEE ALL ESCORTS PHONE NUMBERS AND PHOTOS FREE
When using an escort site, how many of the escorts are real? how many are still working? and how many sites allow non active escorts to stay on the site even if they stopped working? some sites have over 1000 escorts, but how many can you contact....test it out! try other top sites and you will see ANYONE can say we have 1000 escorts, thats easy, but how many can you contact?
---
If an Escort does not login within 30 days, you will not see the profile
"you know that you can get in touch as we check you can"
Browsing the site is totally FREE or you can view ALL photos and ALL escorts details by joining as a viewer.
For BETTER exposure escorts can upgrade their profiles by signing up and choosing one of the many packages we have on offer Basic, VIP, Silver, Gold & Platinum.
---
Grooming
It is not very often I comment on products I buy personally, but I feel I should let you know about this item which was sent to me a while ago.
Grooming is so important to me, and when meeting anybody, I like to look my best, this shaving set meets all my expectations and beyond, giving me the perfect daily shave.
I now have my own monogrammed shaver, with German engineered blades, so if it´s the perfect shave you are looking for, then look no further, I cannot recommend this product highly enough.
Take a look here and see what I am talking about.
x x Marcus x x
The Difficulties of Picking Up Men in a Gay Club
Most of us, at some time in our lives, have hit the clubs in search of a partner for casual sex. This, of course, is never as straightforward as it seems – there's practically a hundred-and-one things which can go wrong. Even if we believe that we have planned our exploits well in advance, we always end up either being disappointed, embarrassed or angry – or perhaps even all of those emotions rolled into one.
Gay Escorts off Uncomplicated Gay Sex
The majority of us have experienced guys coming onto us using some of the worst chat-up lines ever, or simply offering sex. So, let's look at a hypothetical scenario: you meet a guy you find hot, they seem nice, and you just can't wait to get them back home… only to discover that you're not sexually compatible. Some guys love the kink; others are still pretty vanilla, regardless of how the media may portray gay men, and you may have found yourself stuck with the proverbial limp-dick of an experience; you're simply not suited to each other this way!
"But what if this doesn't happen, and I just get to enjoy a night of wild sex!"
...I hear you exclaim. Well, then it's my duty to point out that most of us enjoy recreational drinking and partying - and this is when our guard is down and our inhibitions at their lowest, resulting in our doing things we aren't so proud of come the sober light of day...Ugh, we've all been there. There are so many variables to consider when looking for a gay hook-up in a club; life would be so much simpler if there was a little application of forward-thinking and planning.
Get the Gay Sex you want
Hiring the services of a gay escort can prevent any embarrassing encounters. It's simply easier, and more cost-effective, as well as allowing you to retain your dignity. You get to spend time with a sexy guy whom you know you find hot, and who is sexually compatible with your needs - as both they, and you, will have discussed your expectations prior to meeting, and you will be in for a fun night, with no hassle or drama, relaxing in the great company of a smiling sexy rent boy.
This procedure will ensure that you only receive the very best your town has to offer in high-quality gay escorts. Keeping this in mind, why not start planning your evening today? You have full control regarding how and where you would like to meet, alongside a wide range of fetishes and kinks at your fingertips waiting to be explored. Alternatively, you may seek someone who can provide you with some companionship beforehand - either way, your needs can be met, so why not make life easier for yourself - as well as more fulfilling and exciting? – and the services of male gay escort can exceed your expectations.
Escort of the Week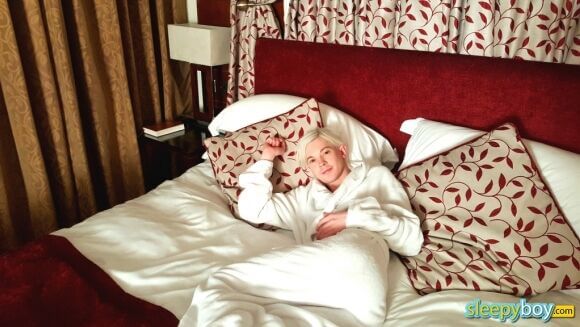 NEW FEATURE

See what escorts add to their profiles
or use the SEARCH tab
at the top of this page
Escort of the Week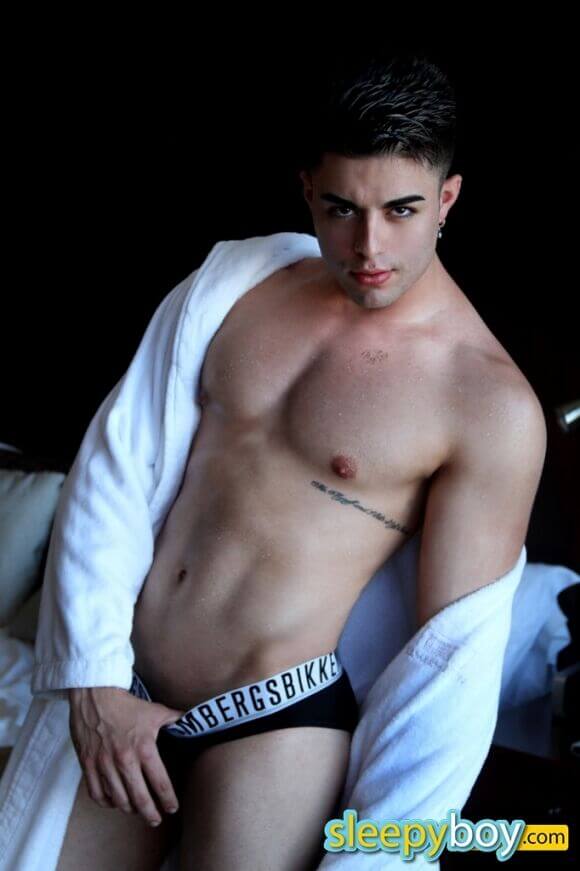 Why do straight guys love Gay Sex?
Not just an urban myth, many straight men do love gay touching or gay sex and there are a good few reasons for this. Sex is an enjoyable and fun part of life so it is no wonder that more and more straight men are turning to other men for sexual satisfaction.
Gay relationships are thankfully becoming more and more accepted within society and so gay dating, and gay sex is also becoming (for a better word) mainstream and so many men are becoming curious about the great sex gay men have and perhaps want to try it for themselves. This curiosity has even given rise to the term 'bro-job' for hetro guys satisfying each other!
Now does this mean you are going to 'turn' your sexy straight male friend, that you have had a crush on for years suddenly into your fuck buddy for a night of gay passion – probably not – but it's good to explore the reasons why so many men are exploring gay sex even if they are not gay themselves. Here are 5 top reasons why straight guys love gay sex
1. They are Gay
OK – so this is an obvious one, they are gay themselves, perhaps unable to be come out for various reasons. There are a huge number of stories where a straight, often married man is caught cheating on his wife with a gay lover, or after 20 years of marriage gets a divorce and then starts a relationship with a man. So yes if a seemingly straight man enjoys gay sex he may be gay himself.
2. They are Bi-Sexual, or Bi Gender
But of course, it is often more complex than simply a straight man is really a gay man in the closet. In a world where both sexuality and gender are known to be more of a scale than a binary option the straight man may be bi sexual and so finds both men and women sexually attractive. Or perhaps their gender may be having an influence in what they present to the world but what in private they feel and find attractive.
3. Young men exploring their sexuality
Being completely comfortable with your sexuality takes time and many younger men find everything attractive. Horny men in their early twenties, especially those of a curious nature will probably try anything once. Couple this natural curiosity and youthful horniness with rites of passage between friends or college mates means more straight guys than you think are horny for another man.
4. They are sexually adventurous
It is of course also possible that they are actually, completely straight but find Gay Sex exciting. Some men just love to try something new, to have new sexual experiences and gay sex can be the next step in their own sexual exploration. Many couples also bring other people into their bedrooms to spice up their sex life and while it has been common – or traditional – for a straight couple to hire perhaps a female escort there is no reason why a male gay escort couldn't come into the mix also.
5. Sexual Fetishes
Sexual fetishes like BDSM are a common reason for a straight gay man to play in the gay sex world. Whether it is the domination of another man that gives him pleasure or being dominated by having another man fuck him in the ass, the BDSM act is more important than the gender of the sexual partner.
Escort of the Week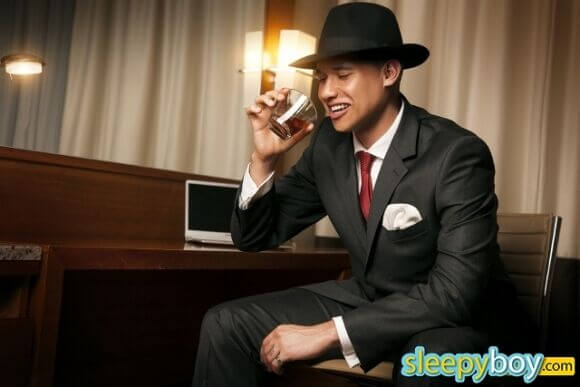 Gay Escorts, Bi-Sexual Escorts & Transgender Escorts in London, Manchester, Leeds, Birmingham & The whole of the UK
A major change has taken place in the last five years, where you can see an increasingly obvious decline of the gay escort in London and the gay escort in the UK. The reason for the decline of the male escort on the streets is the increase of the internets popularity. There are many reasons the gay escort in the UK has moved business online. A bi escort in London can feel more secure and can find far more clients online amongst many other reasons.
With the popularity of the gay escort in the UK and the openness of the gay community, there are many homophobic gangs which harass popular spots where one can find a gay escort in the UK. The same is said for the bi escort in London. Though the bi escort in London isnt gay and doesnt focus only on males, they are often harassed by anyone that disproves of their acts. The internet offers a safer place where both a bi escort in London as well as a gay escort in London can do business without the worry of being harassed or tormented based on their sexual preference.
Also, the bi escort in London can find a lot more business by posting an ad online rather than standing on the street where they once were. The bi escort in London also has a place in many of these online websites. The online world offers many customers that may have been uncomfortable or unable to approach a gay escort in London to do it in a more discreet and secure way. Instead of asking inappropriate questions, especially for first timers, a client can look at what the bi escort in London offers and then contact them for service. When approaching a gay escort in the UK usually happens in a quick manner and the client cannot fully look at them or communicate with them, and the internet provides the client with as much information and images as the client may feel they need.
A male escort can work online in several ways. The most popular is finding a gay escort in London website which offers ads which can be posted. The male escort then creates an ad with pictures, personal information, measurements, services they offer, and prices. This makes the shopping and searching much easier. Once the connection has been made and the male escort and client are in contact they can determine the place and time to meet. From there they male escort gets their payment and its 100% for them. A gay escort in the UK can find ads online anywhere from the very inexpensive to extremely pricey, depending on the traffic in the website.
The other way that a male escort can find work online is through an agent. Very rarely does a gay escort in London actually have a "pimp" as they tend to work alone or with an agency. The agency is a great way for a gay escort in the UK to find business and to keep it consistent. The way it works with an agency is that the client looks through the different pictures and chooses a male escort. Then based on the location, services, image, and personal preferences they choose a gay escort in London. Once they find what they need, they contact the agency and set a time of meeting and location. When the male escort finishes their work and takes the money, they give a percent to the agency and keep the difference and any tips. The percent is determined based on the popularity of the agency.
Thought you can still find a gay escort in London on the streets, there are far less today than there were 5 years ago. The internet has taken over and is controlling the male escort market. Whether through an agent or working on their own, the male escort can do business in a safer and more secure manner online.