The Best Gay Escorts are listed here on Sleepyboy. Search below for Gay Escorts, Bi-Sexual and Transgender Escorts. Search for your favourite Rent Boy or Gay Masseur across the UK. We have Gay Escorts in London, Manchester and all Cities across the UK. Whether you are looking for a date, a Gay Massage or a Sauna Companion search below to find your favourite Rent Boy. This is the best Gay & Bi-Sexual Escort Directory in the UK.
Spotlight
Welcome to Sleepyboy.com
THE UK`S LARGEST INDEPENDENT ESCORT DIRECTORY
NOW SEE ALL ESCORTS PHONE NUMBERS AND PHOTOS FREE
When using an escort site, how many of the escorts are real? how many are still working? and how many sites allow non active escorts to stay on the site even if they stopped working? some sites have over 1000 escorts, but how many can you contact....test it out! try other top sites and you will see ANYONE can say we have 1000 escorts, thats easy, but how many can you contact?
---
If an Escort does not login within 30 days, you will not see the profile
"you know that you can get in touch as we check you can"
Browsing the site is totally FREE or you can view ALL photos and ALL escorts details by joining as a viewer.
For BETTER exposure escorts can upgrade their profiles by signing up and choosing one of the many packages we have on offer Basic, VIP, Silver, Gold & Platinum.
---
Getting the Best Boyfriend Experience from a Gay Escort
Sometimes you want more than just quick gay sex, sometimes you may not want sex at all, but just a handsome, charming man to spend some time with. Gorgeous Gay Escorts offer a range of services including the full boyfriend experience. If you want some romance in your life, then this is what you should try.
Having romance, that you don't have time for, or you can't have in your regular life, as a one off or more regular experience will really enhance your life and make you feel as amazing as you really are. So, if you are looking for a date experience, if you really want to be seduced, wowed and adored by a Gay Escort – how do you ask him for this type of experience?
Searching for your Date
Choosing your perfect boyfriend experience starts with taking a look at all the hot guys on www.sleepyboy.com. That is the biggest and best gay escort directory in the UK and when you start to look for your perfect guy, remember to use the filters that are available and you can search for a gorgeous escort that is quite close to you, or if you want to get away and have a romantic escape in another city then you can find one in the area you will be travelling to.
Gorgeous Boyfriend Options
It's easy, just ask your favourite gay escort for a Boyfriend experience. Have you ever wished you were whisked off your feet, flowers, chocolates and a romantic dinner for two, perhaps a romantic walk or a little dancing before being seduced and returned to a bed filled with rose petals and unbelievable gay sex?
Easy & Convenient
And it is easy to achieve, simply let your gay escort know that's what are looking for and give some suggestions about what you would like to do. Ensure you have enough time with your gay escort to plan everything you want, perhaps a few hours will be enough, perhaps an overnight will be needed if you want to snuggle (and more) all night or perhaps you really want to get away from it all and go away for a whole romantic weekend.
The Full Boyfriend Experience
If you really want to have a wow night then booking into a lovely hotel will probably help with that, you can order champagne and strawberries to your room, have fun in the Jacuzzi bath and order room service when you need a midnight snack. A gorgeous gay escort can make your boyfriend dreams become reality. Do you want a smooth massage, do you want him to be rough and dominating or relaxed and gentle? The great thing about a Gay Escort is that they can be whatever you want them to be without having to worry about reciprocating.
Whatever you are looking for in a Gay Escort you will be sure to find him on www.sleepyboy.com and if it is romance you are looking for let him know that before you start and he or you can pan the most romantic adventure you have ever experienced!
Escort of the Week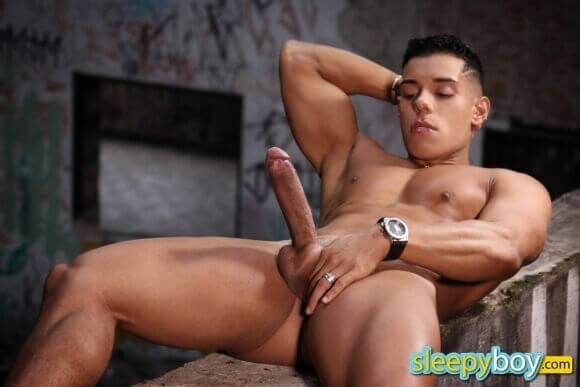 Six Secret Sweet Spots
Introducing six great but little known man moan zones perfect for your next gay massage. Everyone is a little different in where they like to be touched, when you get a gay massage let your masseur know where you liked to be touched and they will be able to give you the best sensual massage you have ever had. Below are some little known great erogenous 'moan' zones that feel incredible:
1. The Face
Often overlooked as a place to touch and massage, kissing, stoking and softly massaging the face creates surges of pleasure. Many of the 'yang channels' in Chinese medicine run over the face which is great to know if you are getting an erotic massage as yang energy is associated with the sexual energy of a man and contributes to his state of arousal.
2. The Front of the Neck
Caressing and stimulating the front of the neck is a great place to focus on as a little pressure like tracing around the Adams apple touches on the thyroid which is a little gland that helps regulate body functions including energy and sex drive.
3. The Ears
A well-known erogenous zone, male ears are packed with sweet spots that link directly to his love package and stimulating one stimulates the other. A gentle squeeze between forefinger and thumb should get the massage started.
4. The Lower Back
There is a flat triangular bone at the lower back between the hips called the sacrum. Once you find this a kneading massage will arouse all the nerve endings in that area and tingle across the rest of the body. Acupuncturists have long thought the kidneys are a source of sexual energy and they are found on the lower back so paying extra attention to this area will really pay off.
5. Naval & Stomach
Caressing the strip between the belly button and the penis will pay dividends for a sensual massage. Chinese medicine advises that this area is on the same channel as his perineum. Flat circular motions in a firm way so as not to tickle should create a lovely sense of anticipatory arousal before you move all the way down!
6. Behind the Knee
Continuing on from a back massage, moving to the back on the knees is a great place to stroke. The skin behind the knees is thin and has lots of sensitive areas, from here you can move down to the feet or up to the buttocks.
There are lots of Gay Escorts and rent boys on Sleepyboy.com that love to give a sensual massage and you can use the search functions on our online directory of UK Escorts to see who specialises in Gay Massage and then let them know where your favourite massage areas are and you can let them play with you!
An open letter from Marcus
A word from Marcus the founder of sleepyboy.com to all users of the site:
I can only speak for myself right now, but these times right now fill me with a mix of emotions from pride to fear, pride at all the front line services are doing, including people who might not automaticity come to mind such as our binmen, shop workers, postal workers, but most of all, those trying to save lives day in and day out on the front line of healthcare, I cannot even start to imagine the strain, stress and pure fear you must feel, but I do know that from a distance, I look and think of you with pride and love beyond anything I have ever needed to think until now. Fear for those who find themselves in unknown situations, from those directly effected by the virus, to those who are simply trying to get through these times, mentally, financially and physically, I for one am with you on the point of being mentally effected by this, waking up at strange times, my mind being taken over with grief for others, fear for those I do not even know, the list could go on and on.
I also fear and worry about escorts who year in, year out, provide company for those who want or need the company, touch and reassurance of another male with them, from a full diary of happy memory making, they have been thrown like so many others in the UK, into a time of fear, not knowing how the rent and food is going to be paid this week. Many of the guys I know personally on my site and I know what good people they have been for many years to those around them. I am sad, I am scared and I think of them daily, and hope that the work they do, can continue soon! I also have such pride in how many have respected the request for no contact, no matter how desperate things have got, that is the only way lives will be saved, so thank you.
If you know an escort who you have met in the past and you think they might need some help right now? Please reach out to them and see how you can help them out, could you help with a catch free donation to them? Do you think a call to check on them might help? Only you know if this person has or is in your life. My point is this, please reach out and help someone if you can! Many escorts will be fine and managing perfectly, but some will not be, please reach out to that special someone you have met and just ask "are you ok, is there anything I can do?
We will get through this, and between us, sleepyboy and myself included will do all we can to help.
Webcam shows with escorts is a great way to both support and enjoy the company of escorts, and of course it is also totally safe.
Please stay home – stay safe – but please if you can, support your favourite escort in anyway you can. Now is the time for kindness and we as a family can do this.
Lots of love to you if you are reading this, and sleepyboy.com will continue to support charities surrounding sex workers as we always have.
Love peace and total respect you all .....
Marcus and Team xxx
Escort of the Week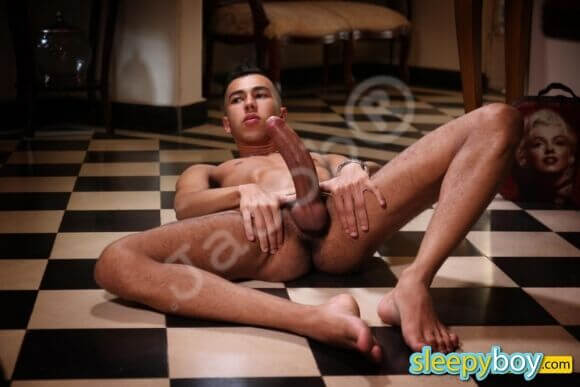 Common Questions for a Gay Escort
There is always a first time for everyone and if you have never booked a gay escort before, or even if you have and you have questions you were too embarrassed to ask – we have asked some of the most common ones here for you!
Are all Gay Escorts Versatile? - This is basically determined by whether you prefer to be the receiver, the giver… or both! Lots of gay men do have a preference, but many are versatile within their relationships.
Does Anal Sex Hurt? - This can depend on a few things; of course, if this is your first time, then expect a little burn, even with copious amounts of lube. You can help yourself loosen up with the use of sexual training aids, such as butt plugs. The rectum is quite a strong muscle, so the more you practice, the more things will be alleviated, and as soon as they do… you will be in heaven every time.
Is there a Best Anal Position? - This can depend on personal preference regarding the depth of penetration. Many men like to try sitting on top, as they have more control on how far their partner can ease themselves in. Missionary is also satisfactory for those trying out bottoming for the first time - but if you are looking for some wild sex, then nothing beats being taken from behind!
What's you favourite Lube? - It's best to use a lubricant which is specifically designed for anal sex, but if you intend on using sex toys as well, just double-check that your lube is compatible, as some the oil-based varieties can dissipate a toy within minutes.
Should we do Foreplay? - Of course, it should! It's great being in the heat of passion, and you just want to get down and dirty, but oral sex, kissing, licking and cuddling all contribute towards better sex. Take your time with your lover or playmate - it only makes orgasms stronger and longer.
Do you do Oral Sex? - It's rare you find guys who don't like oral sex; it's gratifying for both partners and can be just as arousing as intercourse when administered properly. It's an activity that you can perform together, or take turns; either way, you'll be on your way to mind-blowing orgasms.
Should I douche? - This isn't essential … but a clean butt, especially if you enjoy activities such as rimming, makes things cleaner and safer. Douching is best performed after emptying the bowels, a couple of hours before intercourse.
Yes or No to Rimming? - Rimming often coexists with a psychological block; guys think it can be dirty. However, if your partner maintains good personal hygiene, then there's nothing to be apprehensive about. Of course, you can always enjoy a sexy shower together beforehand, just to make sure.
Remember, that Gay Escorts at www.sleepyboy.com are there for your pleasure so don't be shy ask the questions and have the best sex experience of your life!
Escort of the Week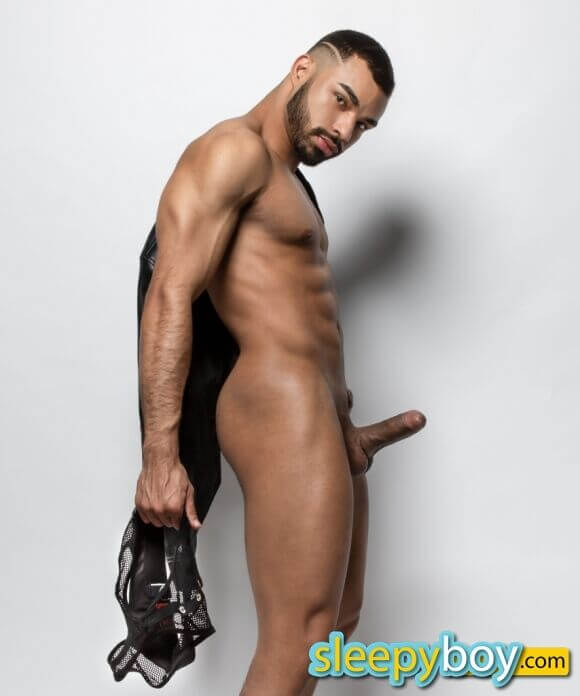 Gay Escorts for Older Men
The concept of gay escorts is no longer unusual or spoken about in hushed tones. Gradually over time it is becoming a normal part of life and something to be embraced for all the benefits it offers. For the older man, a gay escort means an opportunity for adventure, intimacy and fantasy fulfilment and this is a service that is becoming increasingly popular and for good reason.
Older Men & Gay Escorts
An older man seeking out the company of young men is something that has been happening for centuries. Consult any of Oscar Wilde's writing and you'll find numerous references to the experience. For the young man, the older gent offers experience and insight, while the younger man offers energy and adventure, although these roles aren't set in stone. It's an ideal match and so it is no surprise that older men are investing in the services of gay escorts. What is surprising to some is that a gay escort isn't necessarily a sexual affair. Gay Escorts are open to various experiences, ranging from the romantic and innocent to more fetishist activities.
Gay Escorts for many reasons
A popular service is the gay massage, which allows for a sensual experience with the possibility of sexual intimacy if both parties agree. Some older men simply want some company at an event or activity. There is no set plan for hiring an escort as the entire point of the service is to satisfy the individual's needs, so every day will offer something different depending on that individual.
The type of client will also vary considerably, from a single man looking for company, to a couple trying to add a little spice to the relationship. The sexuality of the client is also never set in stone. Some straight men use escorts as a way to find male friendship or to explore an area of their sexuality that is new to them. Male / female couples also may bring a gay escort into the relationship and not always just for sex. For any gay escort, the key quality to have is an open mind.
The benefits for the older man are limitless and often they find a new zest for life after their first experience with a gay escort. Whether lonely, disillusioned with life or finally finding the courage to try out a fantasy, the older man may find a gay escort can unlock deep seated passions, inspiring them in totally unexpected ways.
Finding a gay escort for the older man is no challenge, whether you are looking for someone young and strong, or someone a similar age. As with so many things in life, communication is vital in finding the perfect client–escort balance. Everyone has their limits and certain things they are not comfortable with. By discussing this at the start, you are then free to explore the relationship's potential without any fears. Who knows where it might lead you. To take a look at some of the best gay escorts in the UK, visit sleepyboy.com
Escort of the Week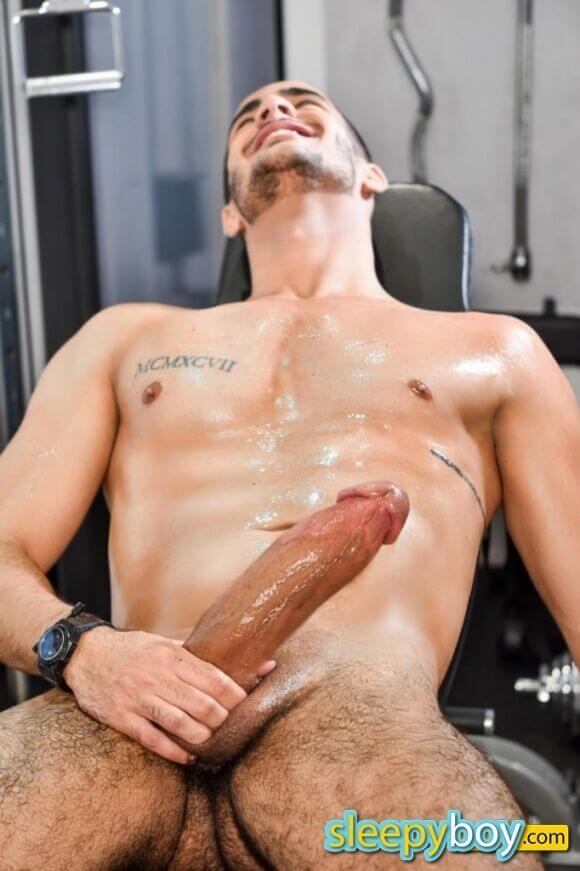 Taking the worry out of Meeting a Gay Escort
Many, many men use gay escorts on a regular or casual basis but if you have never been with a gay escort before the first time (as with any first-time event) it can be a bit daunting. Meeting a gay escort does not have to be complicated and as these horny men are experts in both great gay sex and making you feel comfortable and excited about your experiences with them.
Common Gay Escort Questions
As with anything you have not done before, spending time with a gay escort will get your very excited but you may also have a few questions on how it is all meant to go here we try and answer some of them for you?
How Much? - One of the biggest questions is how much does it cost to spend time with a gay escort, and the answer is of course it is variable. Each gay escort values their time differently and the charge will also differ based on the amount of time you want to spend with a gay escort and perhaps what services you are looking for from him. The best way to know how much is costs is simply to ask - message your preferred gay escort on sleepyboy.com let them know what you are looking for and how long you would like to see them for and they will quickly tell you the cost. Many escorts do have a cost written in their description so you can look there first before contacting them too.
Do I tell them it's my first time? - Yes – absolutely, these sexy men are used with first time nerves, whether this is your first time with a gay escort or first time having gay sex it is better that you tell them and they can make sure they give you the confidence they will meet your needs and have a great time together, they can also offer advice and simply take over if you are not sure exactly what you want.
Where do we meet? – Gay Escorts are very flexible about where you meet them, the common options are your place, their place or a hotel, you can also choose to meet them in a bar before heading to any of these places if you want to include a date aspect to your experience or just have a drink with them before you get going – it is completely up to you.
Are the Discrete? – Yes, absolutely. If you want to meet them in a hotel because you can't accommodate them at your home they will understand and respect that, they will keep your meetings completely confidential and not tell anyone, or take any photos or anything, this is your time with them and that is it.
So calm your nerves and search through the amazing men on sleepyboy.com and find the ones who really make you hard and contact them for a meet, they will be delighted to hear from you and when they know you are a little nervous they will out you at your ease and give you the best gay sex you have ever had.
Escort of the Week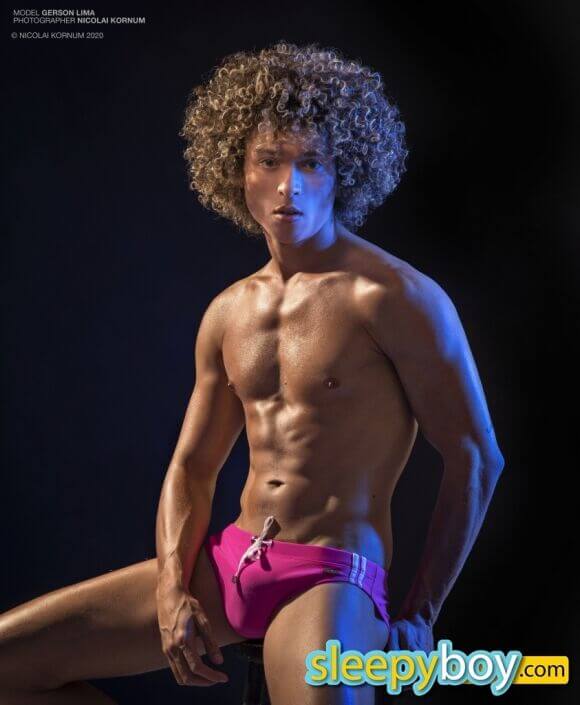 Escort of the Week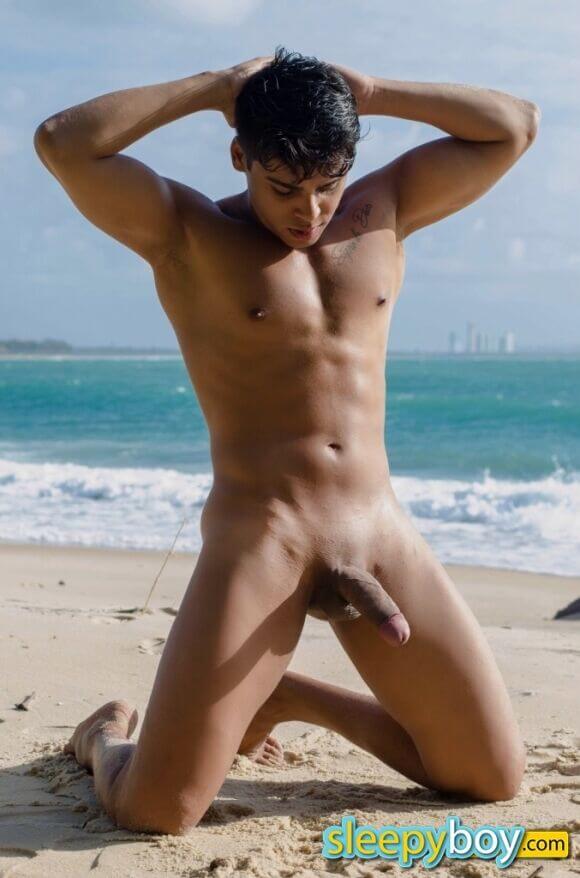 Leicester Gay Escorts Want to Hear from You
Leicester is a vibrant city with a huge amount going on and a huge choice of sexy gay escorts to choose from if you live there or are just visiting. The sexy Leicester gay escorts are ready and waiting to meet you, find them on www.sleepyboy.com , find your favourite arrange a date and time and have the best gay sex of your life.
Gay Escorts Leicester
Whether you work, play, live or are just visiting Leicester you will always find something to do and if you are looking forward to discovering this beautiful place a gay escort offering a boyfriend experience is probably the best way to do it. Travelling around seeing the sighs with a gorgeous man on your arm and with local knowledge included and with the guarantee of amazing sex makes for an incredible experience in Leicester.
What to do in Leicester
If you do want to explore what Leicester has to offer with a gay escort by your side here are a few of the favourite things you can do in this fresh and funky city. A cosmopolitan and multicultural city that welcomes everyone and has a great buzz about it. It has the National Space Centre, a beautiful theatre called The Curve and a range of art galleries and museums and a clock tower that s over 146 years old to keep you occupied all day long, of course at night you will have the sexy Leicester gay escort to keep you company although you could sample the nightlife before you get too that!
Leicester Pride runs annually and if you are planning a visit to Leicester this weekend might be the most fun weekend to go from a LGBTQ+ point of view. More than 10000 people attend with a parade through the city centre and fringe events around the event with starts in Victoria Park from noon.
Gay Nightlife in Leicester
Leicester has some great gay nightlife including some gay bars and nightclubs for you to party away the night here are a few popular ones:
Dover Castle – Located on Dover Street, this popular Leicester Gay Bar has cabaret drag shows, open mic nights and great DJ sets for fun and dancing every night of the week.
Rainbow & Dove – A popular café and bar in Leicester serving the gay community and it has also been voted the best café in the Midlands – excellent choice!
Helsinki - Located on Rutland Street is the biggest and best gay club in Leicester, drinks offers available during the week and the biggest gay crowd is in here at the weekends.
Gay Saunas in Leicester
If you love a gay sauna, and so many gay men do, one of the best and most relaxing ways to enjoy one is by taking a gay escort with you, whether it is your first time in a gay sauna or you are a veteran of them, a Leicester gay escort will enhance the experience for you.
Whatever you choose to do in Leicester you will do it better with a gay escort by your side.
Escort of the Week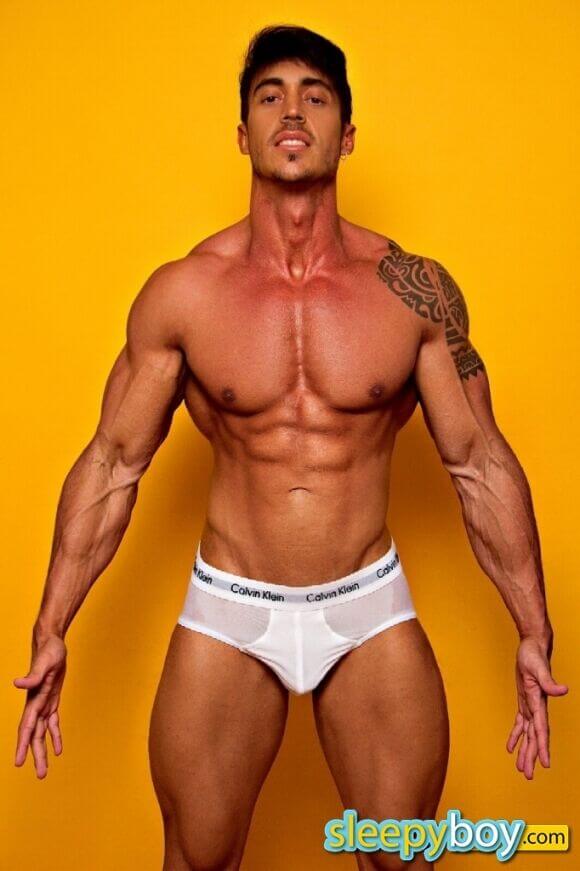 Escort of the Week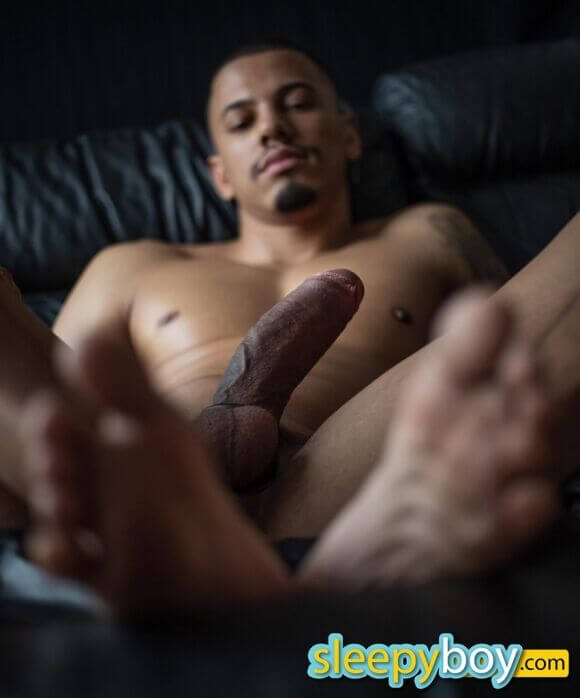 Gay Escorts, Bi-Sexual Escorts & Transgender Escorts in London, Manchester, Leeds, Birmingham & The whole of the UK
A major change has taken place in the last five years, where you can see an increasingly obvious decline of the gay escort in London and the gay escort in the UK. The reason for the decline of the male escort on the streets is the increase of the internets popularity. There are many reasons the gay escort in the UK has moved business online. A bi escort in London can feel more secure and can find far more clients online amongst many other reasons.
With the popularity of the gay escort in the UK and the openness of the gay community, there are many homophobic gangs which harass popular spots where one can find a gay escort in the UK. The same is said for the bi escort in London. Though the bi escort in London isnt gay and doesnt focus only on males, they are often harassed by anyone that disproves of their acts. The internet offers a safer place where both a bi escort in London as well as a gay escort in London can do business without the worry of being harassed or tormented based on their sexual preference.
Also, the bi escort in London can find a lot more business by posting an ad online rather than standing on the street where they once were. The bi escort in London also has a place in many of these online websites. The online world offers many customers that may have been uncomfortable or unable to approach a gay escort in London to do it in a more discreet and secure way. Instead of asking inappropriate questions, especially for first timers, a client can look at what the bi escort in London offers and then contact them for service. When approaching a gay escort in the UK usually happens in a quick manner and the client cannot fully look at them or communicate with them, and the internet provides the client with as much information and images as the client may feel they need.
A male escort can work online in several ways. The most popular is finding a gay escort in London website which offers ads which can be posted. The male escort then creates an ad with pictures, personal information, measurements, services they offer, and prices. This makes the shopping and searching much easier. Once the connection has been made and the male escort and client are in contact they can determine the place and time to meet. From there they male escort gets their payment and its 100% for them. A gay escort in the UK can find ads online anywhere from the very inexpensive to extremely pricey, depending on the traffic in the website.
The other way that a male escort can find work online is through an agent. Very rarely does a gay escort in London actually have a "pimp" as they tend to work alone or with an agency. The agency is a great way for a gay escort in the UK to find business and to keep it consistent. The way it works with an agency is that the client looks through the different pictures and chooses a male escort. Then based on the location, services, image, and personal preferences they choose a gay escort in London. Once they find what they need, they contact the agency and set a time of meeting and location. When the male escort finishes their work and takes the money, they give a percent to the agency and keep the difference and any tips. The percent is determined based on the popularity of the agency.
Thought you can still find a gay escort in London on the streets, there are far less today than there were 5 years ago. The internet has taken over and is controlling the male escort market. Whether through an agent or working on their own, the male escort can do business in a safer and more secure manner online.