The Best Gay Escorts are listed here on Sleepyboy. Search below for Gay Escorts, Bi-Sexual and Transgender Escorts. Search for your favourite Rent Boy or Gay Masseur across the UK. We have Gay Escorts in London, Manchester and all Cities across the UK. Whether you are looking for a date, a Gay Massage or a Sauna Companion search below to find your favourite Rent Boy. This is the best Gay & Bi-Sexual Escort Directory in the UK.
Spotlight
Welcome to Sleepyboy.com
THE UK`S LARGEST INDEPENDENT ESCORT DIRECTORY
NOW SEE ALL ESCORTS PHONE NUMBERS AND PHOTOS FREE
When using an escort site, how many of the escorts are real? how many are still working? and how many sites allow non active escorts to stay on the site even if they stopped working? some sites have over 1000 escorts, but how many can you contact....test it out! try other top sites and you will see ANYONE can say we have 1000 escorts, thats easy, but how many can you contact?
---
If an Escort does not login within 30 days, you will not see the profile
"you know that you can get in touch as we check you can"
Browsing the site is totally FREE or you can view ALL photos and ALL escorts details by joining as a viewer.
For BETTER exposure escorts can upgrade their profiles by signing up and choosing one of the many packages we have on offer Basic, VIP, Silver, Gold & Platinum.
---
Great Anal Sex Techniques for Better Gay Sex
Anal Sex really is one of the best things in life and when done well it can be mind blowing! However when it comes to technique that is not something that is talked about much, perhaps men think they should already know or do already know, in either case if you have not got the technique right the anal sex can be boring and much worse – bad! So, here are some anal sex technique tips to take anal sex from good to great and beyond.
Better Anal Sex
Difficulties can arise if the opening to the rectum is too tense, thereby initially becoming difficult for penile penetration, but once the penis is in, the rectum will expand, and it can then enlarge enough to accommodate your partner with ease. There is a lot of pleasure to be found from having anal sex, as the anus has many nerve endings, and upon penetration, the penis will stimulate the prostate gland, which can lead to fantastically intense orgasms.
Anal sex is not only physically stimulating but psychologically invigorating too; as it is something incredibly intimate and erotic, and there also is a certain degree of trust surrendered to the giver.
Know your Body
Get to know your body, become comfortable, and experiment with different kinds of stimulation. Taking things slow and gentle is the best way to get started, as it will relax your internal sphincter. Experimenting with sex-toys, dildos and anal beads as these are a great way to discover what you enjoy and learn distinct methods of reducing possible pain, as pressure and friction can be caused. You can reduce pain by making sure that you use enough lubricant; each person is different and will react to anal penetration differently, so using a good lube can be vital when pushing forward with the pleasures of anal sex. You can never have enough lube! Practicing relaxation techniques, and deep breathing, can help with penile insertion. Communicate openly with your partner, and if things become uncomfortable, stop.
It may seem a little obvious, but it is important to think about anal hygiene. Good hygiene standards will make for a much better experience, and as well as looking after your own health, will prevent any embarrassing incidents with your gay escort.
Positions are Important
Different positions can also help with comfort; but once again this is all down to the individual, as the size of erection and degree of curvature to the penis can come into play. Many men find it easier when their knees are bent in towards their chest; whether you are kneeling or lying on a bed, this position tends to be a good one to start with, as the anal canal is elongated. Always remember try to relax; so many irrational thoughts can run through your head when experiencing anal sex, but there is really no need for such worry.
One sensation that can confuse guys is the feeling that they need to go to the toilet - this is perfectly natural; if your bowels were empty before embarking on your anal sex adventure, then there is no need for concern. As the penis penetrates, your rectum feels full, and therefore tells your brain that you need the toilet; this isn't the case, your anal passage at this time, is filled with one thing only!
Take your time, learn to relax, be comfortable and open regarding the feel of pressure on your anus, and you will soon learn how to have amazing, pain-free anal sex every time.
Escort of the Week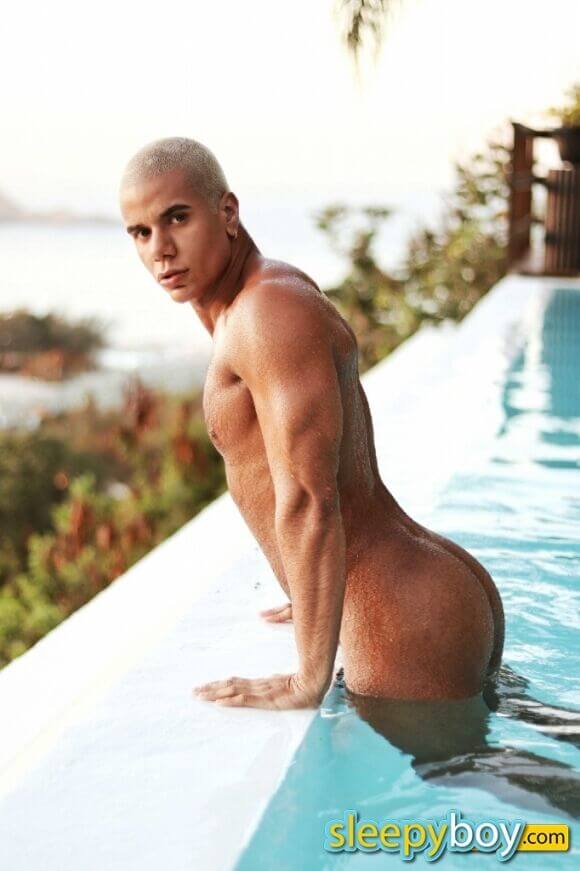 Gay Massage is Better with Aromatherapy Oils
Gay Massage is all about relaxation and sensual sexual indulgence. That is why the gay escorts listed on www.sleepyboy.com are so good at it. They know that when you are relaxed you have bigger, better orgasms and enjoy your time with them even more. Aromatherapy oils add an additional element of relaxation and rejuvenation to a gay massage – it is something which should not be overlooked. Gay Massage is all about invigorating the senses and having a pleasurable connection between you are your gay escort.
Sensual Relaxation
Gay Massage is all about touch, but if you include more than one sense it enhances the sensuality and sexuality of the experience even more. That is why aromatherapy and gay massage go together so well. Throw in some gentle music and close the eyes and nearly every sense is used to heighten the pleasure of the gay massage.
Aromatherapy works on many levels, and while not everyone believes in the healing properties, everyone can enjoy it on a superficial level, simply put, it smells good. However, the essential oils used have varying properties than can significantly change and enhance the experience. Different oils will vary the gay massage, from the relaxing qualities of lavender to the invigorating powers of lemongrass. There are numerous oils and even more combinations that can help you with whatever you are dealing with at the time.
Aromatherapy Arousal
Aromatherapy is used to enhance the gay massage, and the only way you can relax and enjoy the experience is if you know exactly what is going to happen and why. Ideally the sexy gay masseuse will talk to you about how you are feeling, whether you are anxious and irritable, tired or stressed and what you want to get out of the gay massage. They should tell you want oils they think will help you the most and talk you through the process they have planned.
Relaxing Gay Massage
Good communication is important to allow you to relax a discussion in advance about how you want the gay massage to play out. If you are getting a sensual aromatherapy gay massage from one of the Gay Escorts at Sleepyboy.com then you can specify exactly how you would like your gay massage or you can let them just use their experienced hands to excite and relax you. Too much talk will, of course, distract you from the massage, so it is all about balance.
Aromatherapy Oils
The oils are typically used in two ways. The oils are combined with a carrier oil and applied directly to the skin during the massage or they can be burned in the room, using an oil burner or diffuser. Either way, the benefits of the oils will be felt straight away and for a while after the massage. It is important to discuss any allergies or dislikes before you start. Everyone has certain smells that they dislike and just because you aren't allergic doesn't mean you shouldn't ask to avoid them.
Aromatherapy oils, just like a Gay Massage is a matter of personal preference and if you have a specific like or dislike or a certain aromatherapy oils, or you want your gay masseur to touch, rub or massage you in a certain way then make sure they know about it in advance so you can spend you massage time in complete relaxation.
Escort of the Week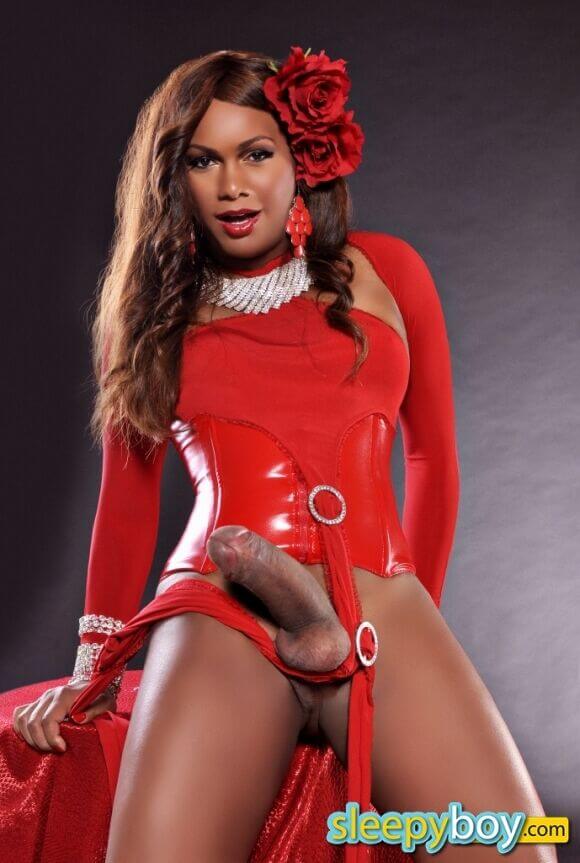 Deep Throat Tips from a Gay Escort
Seeing a nice, big, hard cock is always a great experience and is guaranteed to get you hard too, but if you wat to put it in your mouth, and more especially take it down your tr=throat, you may be a little worried if it is a very big cock! In our blog we will share some great blowjob and deep throat tips from some of the best gay escorts so the next time you take a cock into your mouth you know exactly how to handle it!
If you were to ask most men, they will tell you that getting a good blowjob is easily one of the best parts about gay sex. Although there are a million ways to pleasure a guy with your mouth, the holy grail of oral sex techniques has to be deep throat. Like anything worth doing, mastering the art of deep throat takes time, patience and a little bit of trial and error. The following are tips and techniques that will have your man's knees trembling in no time.
How to Handle the Gagging Reflex
Before setting out on your tonsil-tickling mission it is certainly a good idea to determine the sensitivity of your gag reflex. The best way to test this is to grab something vaguely penis shaped and take it as far back in your throat as possible. Even if this makes you gag quickly, it will at least make you aware of your starting point.
Don't worry if you have a particularly light or sensitive gag reflex. It is possible to train your gag reflex so that it improves over time. When cleaning your teeth each day, brush your tongue as far back in your throat as possible without gagging. The trick is that you take it to the limit everyday and, proving you are disciplined with your 'training', you should notice a huge difference to your tolerance after only a few short days.
Position is Everything
Getting yourself in a good position is an essential part of giving great head. You want to be able to provide the maximum amount of pleasure without tying yourself into uncomfortable knots. For deep throat beginners, simply have your man lie on his back with you on your side. That way you are able to control how far back into your mouth you take him and ease yourself into it.
When you are feeling more confident the best positions for deep throat are ones that align your mouth and throat. This could be either lying on your back and hanging your head over the side of the bed, or leaning back underneath him, so you are looking straight up and he has to point his penis directly down into your mouth. Both of these put less pressure on the throat walls and allow more room for him to move into.
Remember to Breathe
This may sound obvious but getting carried away and forgetting to take deep relaxing breaths is all too common. Not only that, but it can lead to panic and choking. While that can turn some folks on, for others all the coughing and tear streamed eyes can be distracting.
Practice makes Perfect
As with any new skill, becoming a master takes hard work and dedication. Whilst it is easy to try and rush things it is important to take your time and gain confidence slowly, no matter how much the hands on the back of your head are encouraging you! Fortunately, this sort of training is fun for all concerned and the rewards at the end are incredible.
Escort of the Day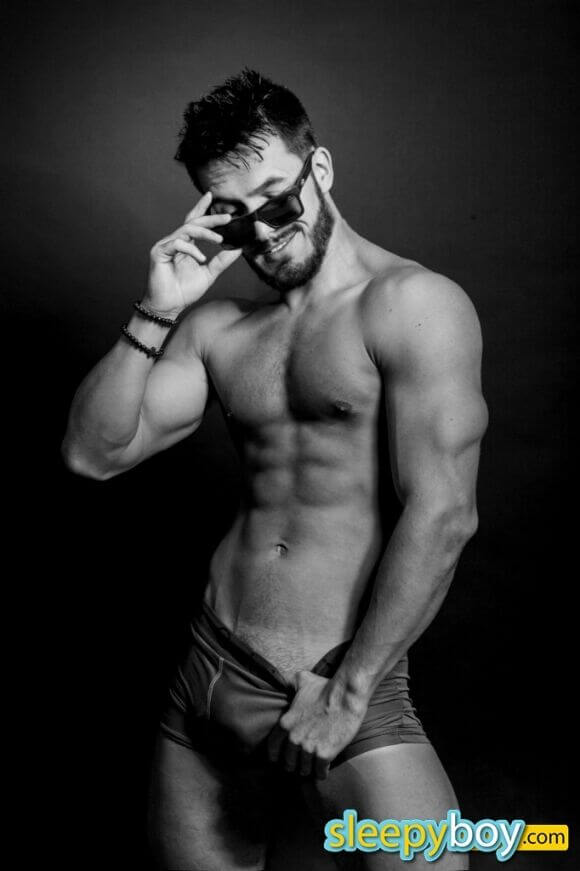 How to Explore Pleasure and Pain with a Gay Escort
Many people have love to feel a little pain when they are having great sex, whether this comes from spanking or the tweaking of nipples to more extreme and involved ways of exploring the pleasure pain principle during sex.
Everybody knows that pleasure and pain can be inextricably linked for those who get turned on by this principle. For others who just can't understand why pain can be so sexy then read on for the how's and the whys. If you are one of those that loves spanking, rough sex or any other types of BDSM play then doing it with a gay escort is the best way to enjoy this very common gay sex fetish.
Pain and Pleasure Linked Together
Most people have no idea why pain turns them on, they just know they love it, but there are actually some very good reasons why pleasure and pain are so interlinked. Pain perception in the brain is called nociception, this is the mechanism that responds to pain in your body. Once this is stimulated the brain and body work together to deal with that stimulus, pulling away your hand from a flame for example. In addition to physical reaction to pain your body also releases a load of different chemicals in your brain and body to help you deal with any resulting pain, these can be alone or a combination of endorphins, serotonin, melatonin and epinephrin. These are normally feel good hormones there to reduce the impact of the pain and make you feel better, this has an unusual result when you are also horny.
It Feels Amazing
When you are horny many of the same hormones are racing through your body as when you receive pain, and this causes two things to happen. The first is that for some people when they feel pain, they also get a little horny as the association between these two feelings is strong, and the other is that when they are horny their pain threshold is heightened making spanking simply feel good and not painful.
Different Types of Pain
Everyone's pain threshold and tolerance for what makes them hornier and what causes actual pain is different so you must always check beforehand how far a gay sex partner wants you to go if you and inflicting some kinky pain on them. Always have a safe word in place in case things get a little heated, this also lets the inflicted beg the punisher to stop when actually they mean, please go on. Spanking, whipping, caning, nipple clamps and all sorts of other exciting devices can be used to inflict great sexual pain on someone and often the more they have the more they want.
Gay Escorts are There for You
If you do like pain, of whatever threshold, then the best person you can get to inflict this is a gay escort, they are sexy, horny and experienced in delivering the perfect amount of kinky torture so you enjoy being spanked, whipped or otherwise abused and have the best sexual experience ever. Find the best gay escorts in the UK on www.sleepyboy.com and find one you like that loves to dominate so you have the best gay sex experience of your life.
Escort of the Week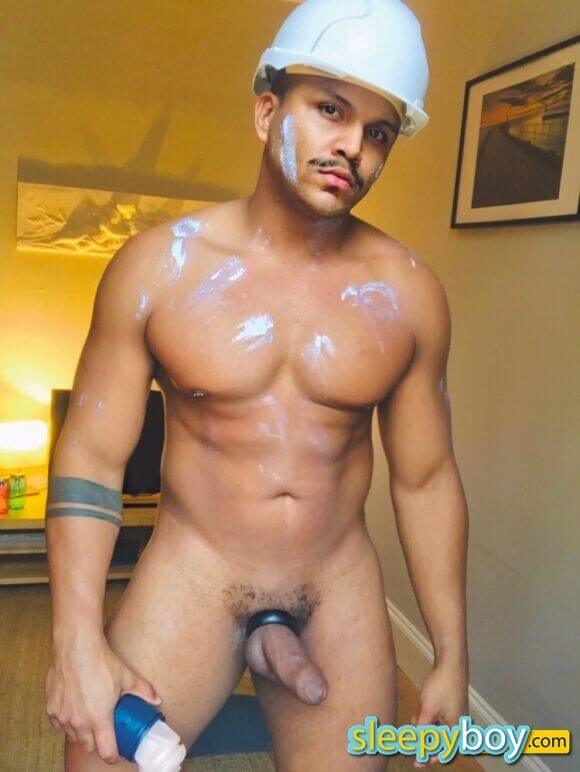 Global Cities that are Great If you are Gay!
The gay lifestyle and growing gay acceptance around the world, means more and more great global cities are now welcoming of gay visitors and often have thriving gay communities of their own. Cities are now the favourite places to go, with so many of them having predominantly gay neighbourhoods offering urban pleasures, gay hotels and nightlife. Remember if you are looking for some company on your trip or way to have no strings attached great gay sex when you get there, visit www.sleepyboy.com for the hottest gay escorts anywhere on the globe.
These are our top ten favourite gay friendly cities of the world:
LOS ANGELES - Some people say West Hollywood is now an autonomous gay city within L.A., and the cliché that most of Hollywood is gay often seems quite true. But this city of dreams is also home to gay-friendly beaches and outdoor activities thanks to its pleasant year-round weather. It hosts major gay events and there's a multitude of gay bars and clubs.
PARIS - Paris is the city of romance, and that includes the gay kind. Not every city is open-minded enough to elect an openly gay mayor, but Paris has done it and it was the gay community that turned Marais into the city's trendiest neighbourhood. But you don't have to just head to that gaybourhood (which is increasingly becoming straighter) to sense that Paris is one big gay city -- there's also its fashion world and welcoming cafés everywhere.
MIAMI - Miami has long been a favourite destination among gay travellers for the same reason that it attracts everyone else -- the hot weather, the hot bodies, and the hot nightlife. This is where the party people come to relax and get a tan and South Beach is where the gayest establishments are found. When all of that is not enough, there is always a trip down to Key West, home to a large gay community.
SAN FRANCISCO - The world's most gay-friendly city is now even friendlier with California allowing same-sex marriage. It's the world's original gay Mecca, and although New York may have surpassed it in diversity. San Francisco's Castro District will make you feel like you're at the centre of the gay world. There are gay events and attractions happening throughout the year, and it has many gay and gay-friendly bars and restaurants.
BERLIN - Most people don't realize it but Berlin may actually be Europe's gayest capital. It seems to have the most gay attractions in the world, including a gay museum and a gay memorial. This hedonistic city is so open-minded it's elected an openly gay mayor, and gay bars are also straight bars. There are dozens of attractions and several gay publications telling you what's going on. MANCHESTER - Manchester is an up and coming destination and is very gay friendly including the famous canal street, the heart of the gay scene in Manchester often dropping the C to be coined 'anal street'!! It is recognised as the LGBT centre of the UK outside of London and has many gay pubs, clubs, festivals and a huge annual gay pride event.
NEW YORK - The Big Apple is the birthplace of gay life and of the gay pride movement. It's the home of Stonewall which led to all of the gay pride events around the world, and most of Manhattan and now even parts of Brooklyn is one giant gayborhood. From Greenwich Village to Chelsea, with their Christopher Street and 8th Avenue having gays heading down to the multitude of gay bars, clubs, and shops at any time of the day.
AMSTERDAM - It's the world's most liberal city so it's naturally very gay. Its legendary open-mindedness goes back to the early 1800s when homosexuality was decriminalized and when the Netherlands became the first country to allow same-sex marriage. Gay couples are seen walking hand-in-hand down Amsterdam's canals, and it's on the waterfront that you'll find the first gay monument in the world.
BARCELONA - It's now one of the world's top gay destinations and not just because of the city itself but also because of the neighbouring beaches. In addition to a vibrant cosmopolitan life, the city is an attractive mix of gay and straight and has some of Europe's best nightlife and restaurants. In fact, it was the gay community and gay travellers that largely contributed to Barcelona becoming such a trendy place, even in winter when the beaches are no longer the main attraction.
LONDON - Finally leaving the best until last, London. Europe's largest gay and lesbian community lives in the British capital. Its Gay Pride event is one of the world's largest, but the thousands of gay visitors also contribute to the fun. The gay nightlife is varied, and that's more than just bars and clubs. This is also the capital of theatre and gay art, so there is always something gay going on around any corner.
Escort of the Week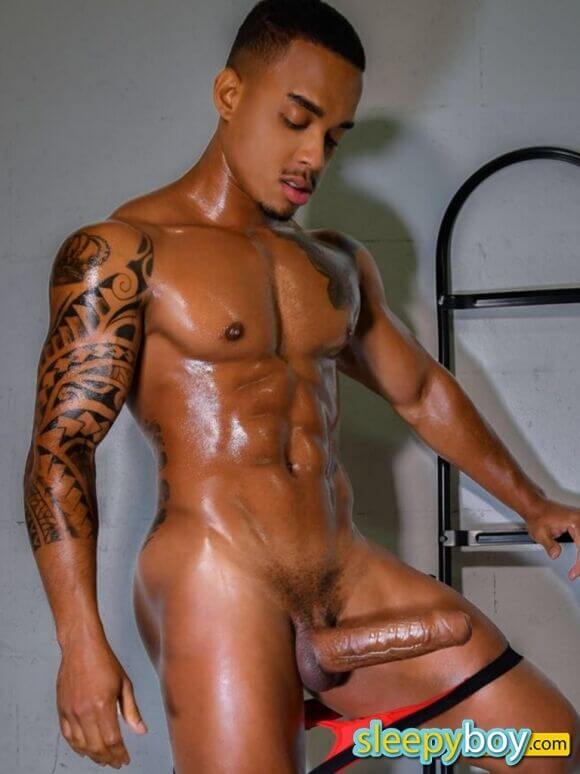 Party Town Newcastle is also a Great Gay City!
Newcastle has a great gay pride event, has some great gay bars and clubs and some of the sexiest men in the North! Known as a party city, Newcastle has so much more to offer for gay men – here is a quick overview of why to spend some time in the north!
Visiting Newcastle
The weather can be a little cold and damp and the Geordie accent sometimes a little hard to understand but the warm welcome you will receive in Newcastle is second to none. Newcastle's Gay Village is located between the mainline train station and the Metro Radio Arena, Newcastle has a well-established, thriving and growing gay scene with many pubs and nightclubs that are very gay friendly and the well-known Powerhouse which is one of the only exclusively gay Nightclubs in the North. One of the reasons that Newcastle has such a great party vibe is that it has two large university campuses within the city limits, lots of fun and friendly students frequent the bars and the bars respond with great music nights and drink deals to tempt you through the doors!
Newcastle Pride Event
Newcastle Pride event is a free event that runs through the city with events like a stage band, a fun run, parade, talks, stall and it is growing every year – a great time to visit Newcastle!
The Gay Bars and Nightclubs in Newcastle have some great names like Camp David – a great friendly bar with a young vibe, Heavens Above which is a bar that has great cocktails and Club Powerhouse which always has a great atmosphere. Along with the bars, and clubs that Newcastle is famous for, this Northern city also has great restaurants, theatres and a host of live music venues. The famous St James' Park football stadium looms large in the heart of the city and there are lots of museums and tours to keep you occupied during the day. Other Newcastle Icons include Newcastle Brown Ale and The Angel of the North.
Gay Escorts in Newcastle
If you would like some company in the evening then take a look at which of the many, gorgeous Newcastle Gay Escorts are available on Sleepyboy.com for a sexy fun filled evening. The Gay Escorts in Newcastle are available for in or out calls, they are also available to be your Gay Sauna Companion if you want to visit one of Newcastle's Hot Gay Saunas! Sleepyboy.com is the best Gay Escort in the UK and it has great search functions so you can look for gay Escorts, Bi-Sexual Escorts and Trans Escorts on the one site. You can also search for Escorts that are online right now and by postcode so you can see which escorts are near you and where they will be willing to travel to meet you.
Gay Saunas in Newcastle
There are a couple of great Gay Saunas in Newcastle for a great and relaxing sauna experience. If you are looking for a Gay Massage by a gorgeous Northern Bloke, then visit one of the friendly saunas in Newcastle and if you want a sauna companion for a great experience then choose one of the Newcastle Gay Escorts listed on Sleepyboy.com to accompany you.
Whatever you are doing in Newcastle whether you are visiting for a fun weekend away or you are simply visiting for business it is a great place to be. To make sure you have the best time in Newcastle contact one of the gorgeous Geordie guys on sleepyboy.com for a great night in or out. The Newcastle Gay Escorts listed on Sleepyboy.com are the best that there are, and they will welcome you into their beautiful city!
Escort of the Week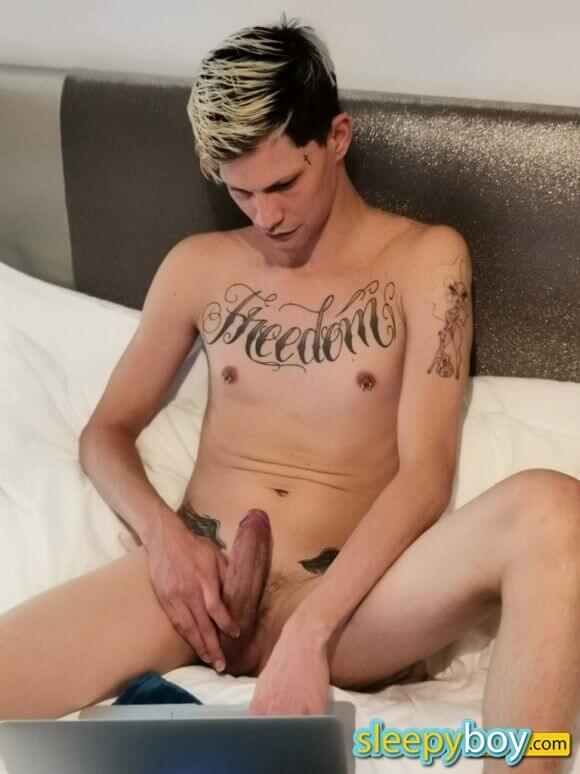 Escort of the Week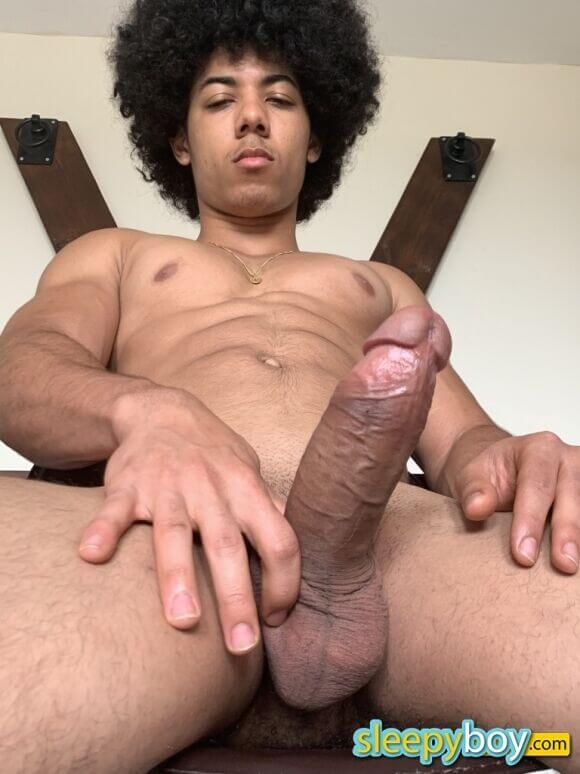 The Best Gay Sex Tip is Communication
Uncomplicated Gay Sex is one of the best pleasures in life and the gay escorts on sleepyboy.com agree that above all else there is one sex tip that is the best. Gay escorts are masters at giving you what you want, and they have learned how to ask you what it is you like and how you like it. This brings us to our top gay sex tip – communication! Gay escorts want to know what you like and don't like so they can give you the best experience possible.
Gay Escort Directory
Sleepyboy.com has the best online Gay Escort directory in the UK and it has some great search functions so you can filter your options and find your perfect guy. There are options so you can search for your perfect gay escort by Activities such as Blowjobs, massage DP and trios, you can also search by fetish such as BDSM, watersports and spanking. The location search is particularly useful so you can find a rent boy close to you that does the things you want!
If you have questions about what your gay escort will or won't do, and what he will or won't receive then just ask. Our website makes it easy for you to contact the escort directly and ask quick questions to ensure you have the right guy for the most amazing experience.
Sex Tip from Gay Escorts
Communication is key both before you meet your escort and when you are together, the escorts listed on sleepyboy.com are the best there are and they want you to have a great time so don't be afraid to communicate. You can direct your escort or ask them to do something differently, asking for slower, faster, is fine and can we try this – or that - is OK too.
Our top tip to have the best gay sex ever is very simple. Communicate, be open about what you like and sometimes even more importantly what you don't like and your escort will respond. Our website also has searched for bi-sexual escorts and transvestite escorts, the same filtering process can be used to sort down to a short list of those escorts that best meet your needs.
Communication is Key
Our rent boy directory covers the whole of the UK and also includes international escorts for those who live or work abroad. The directory has a search function that lets you see who is logged in and ready to meet right now. If you want a gay escort right now and don't want to spend time waiting for escorts to reply who aren't available then this search lets you see which guys have logged into the sleepyboy.com site in the last 30 mins so you know they are waiting for you.
Contact any of the escorts listed on the site for a great experience and remember to ask any questions you may have, they will be happy to answer before you meet. Communication doesn't stop there for the best gay sex experience follow our top tip – communicate, and have fun!
Escort of the Week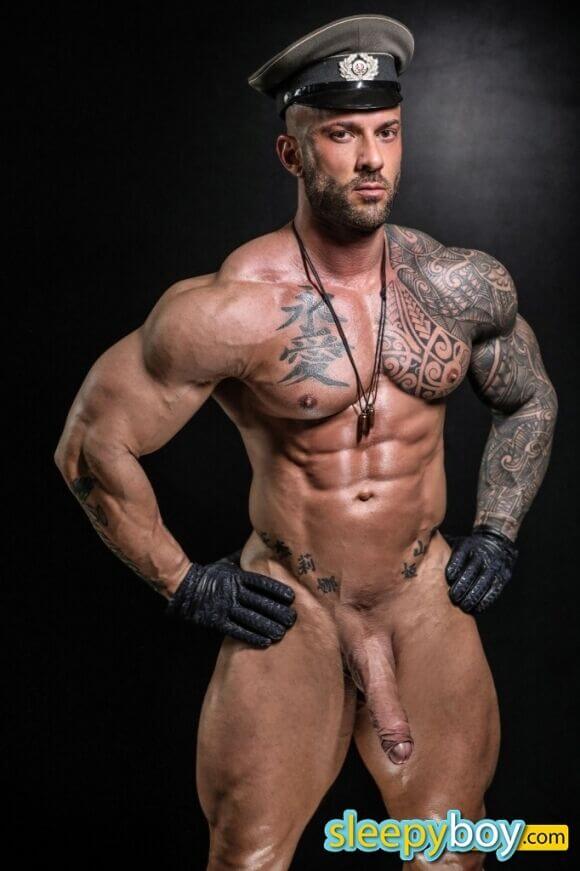 Gay Birmingham is the Place to be!
Lodged in the heart of the UK, the city of Birmingham boasts a thriving and vibrant multi-cultural LGBT community with a range of welcoming bars, clubs and restaurants and other attractions that make it one of the most popular destinations in the country. The city's gay village is set in the Southside district around Hurst Street not far from the Chinese Quarter and every year over 70,000 people descend on the area to take part in Birmingham Pride. If you are looking for the best in Gay Escorts in Birmingham then check out the sleepyboy.com directory to see who is around in the Birmingham area.
Birmingham Bars and Clubs
In 2009, the Birmingham Council approved over half a million in grants to make improvements to the area which means that the gay village is one of the most recently developed and attractive areas of the city. The buildings around Hurst Street host a wide range of bars, clubs and restaurants to suit almost every taste.
Calling itself the first gay bar in the city, Bar Jester is certainly one of the oldest in the village and recently underwent a refurbishment. Camp Karaoke and cabaret are the order of the day and it remains one of the most popular LGBT venues in the area. If you like more of a mixed clientele then a bar like Chic may be to your liking or the even more stylish Queer Street.
Gay Birmingham
There's no lack of entertainment in the village with places like Eden that has an indoor and outdoor stage for cabaret and The Queen's Tavern which opened just a few years ago. With three dance floors designed to keep you going to the small hours, The Nightingale Club hosts top acts every Saturday night and has evenings for the 'larger man' twice a month. There are also some great gay saunas in Birmingham, if you want to take a sauna companion with you then all of the rent boys listed on sleepyboy.com will be happy to accompany you.
If good food is the thing you want then Birmingham has a wide range of top quality restaurants serving dishes from all over the world, including the award winning Loft Lounge that lies in the heart of the gay village.
Birmingham Hotels and Accommodation
As you would expect from any international city, there are plenty of hotels and accommodation to choose from in Birmingham. You can go for the Crown Plaza and Ibis Hotels in the city centre or, if you wanted somewhere more intimate closer to the gay village then you might like to opt for the Wellington Hotel on Bristol Street or The Fountain Inn on Wrentham Street.
Out and About Birmingham
Whether you want to shop, eat, dance, walk, see a film or even visit a chocolate factory there's enough to do in Birmingham to keep everyone busy. Historic Birmingham includes the location that inspired J R R Tolkien to create the Lord of the Rings trilogy at Sarehole just outside the city centre and you can pay a visit to Warwick Castle to take a step further back in history.
For the nature lover there is always a walk out in the countryside or you can visit an attraction like the amazing National Sea Life Centre that has everything from seahorses to sharks. For film lovers there's the huge IMAX cinema and for art lovers there's the Birmingham Museum and Art Gallery.
If you are looking for a gay escort in Birmingham to accompany you or spend an hour or a night with then visit https://www.sleepyboy.com/uk/city/Birmingham/ to find your favourite Gay Escort in Birmingham
Escort of the Week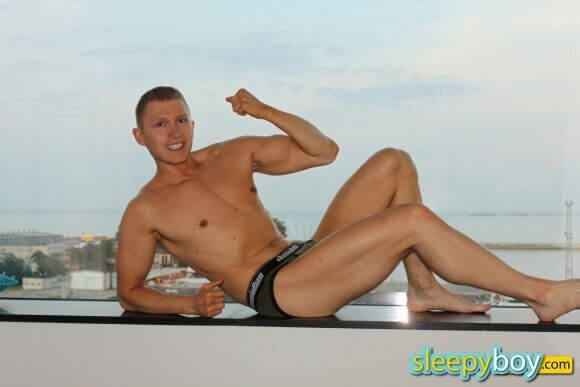 Escort of the Week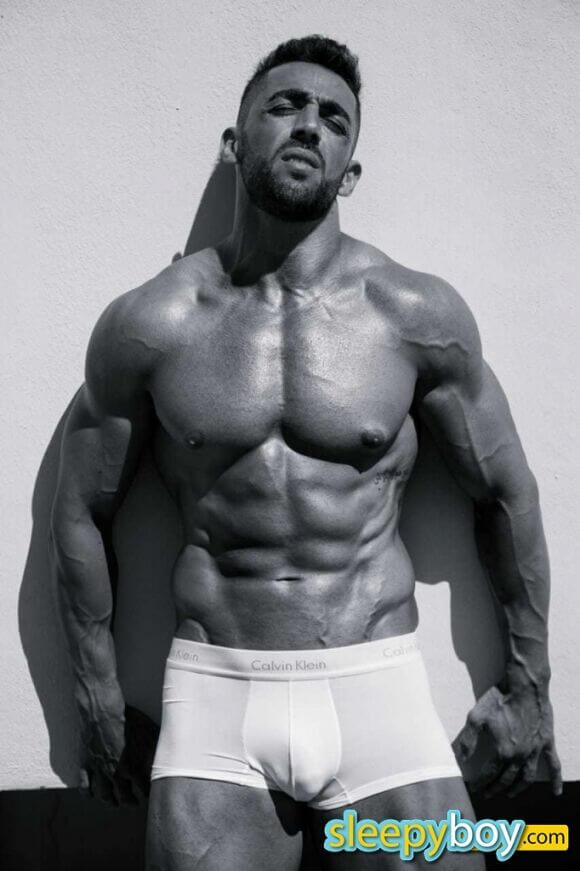 Gay Escorts, Bi-Sexual Escorts & Transgender Escorts in London, Manchester, Leeds, Birmingham & The whole of the UK
A major change has taken place in the last five years, where you can see an increasingly obvious decline of the gay escort in London and the gay escort in the UK. The reason for the decline of the male escort on the streets is the increase of the internets popularity. There are many reasons the gay escort in the UK has moved business online. A bi escort in London can feel more secure and can find far more clients online amongst many other reasons.
With the popularity of the gay escort in the UK and the openness of the gay community, there are many homophobic gangs which harass popular spots where one can find a gay escort in the UK. The same is said for the bi escort in London. Though the bi escort in London isnt gay and doesnt focus only on males, they are often harassed by anyone that disproves of their acts. The internet offers a safer place where both a bi escort in London as well as a gay escort in London can do business without the worry of being harassed or tormented based on their sexual preference.
Also, the bi escort in London can find a lot more business by posting an ad online rather than standing on the street where they once were. The bi escort in London also has a place in many of these online websites. The online world offers many customers that may have been uncomfortable or unable to approach a gay escort in London to do it in a more discreet and secure way. Instead of asking inappropriate questions, especially for first timers, a client can look at what the bi escort in London offers and then contact them for service. When approaching a gay escort in the UK usually happens in a quick manner and the client cannot fully look at them or communicate with them, and the internet provides the client with as much information and images as the client may feel they need.
A male escort can work online in several ways. The most popular is finding a gay escort in London website which offers ads which can be posted. The male escort then creates an ad with pictures, personal information, measurements, services they offer, and prices. This makes the shopping and searching much easier. Once the connection has been made and the male escort and client are in contact they can determine the place and time to meet. From there they male escort gets their payment and its 100% for them. A gay escort in the UK can find ads online anywhere from the very inexpensive to extremely pricey, depending on the traffic in the website.
The other way that a male escort can find work online is through an agent. Very rarely does a gay escort in London actually have a "pimp" as they tend to work alone or with an agency. The agency is a great way for a gay escort in the UK to find business and to keep it consistent. The way it works with an agency is that the client looks through the different pictures and chooses a male escort. Then based on the location, services, image, and personal preferences they choose a gay escort in London. Once they find what they need, they contact the agency and set a time of meeting and location. When the male escort finishes their work and takes the money, they give a percent to the agency and keep the difference and any tips. The percent is determined based on the popularity of the agency.
Thought you can still find a gay escort in London on the streets, there are far less today than there were 5 years ago. The internet has taken over and is controlling the male escort market. Whether through an agent or working on their own, the male escort can do business in a safer and more secure manner online.