The Best Gay Escorts are listed here on Sleepyboy. Search below for Gay Escorts, Bi-Sexual and Transgender Escorts. Search for your favourite Rent Boy or Gay Masseur across the UK. We have Gay Escorts in London, Manchester and all Cities across the UK. Whether you are looking for a date, a Gay Massage or a Sauna Companion search below to find your favourite Rent Boy. This is the best Gay & Bi-Sexual Escort Directory in the UK.
Spotlight
Welcome to Sleepyboy.com
THE UK`S LARGEST INDEPENDENT ESCORT DIRECTORY
NOW SEE ALL ESCORTS PHONE NUMBERS AND PHOTOS FREE
When using an escort site, how many of the escorts are real? how many are still working? and how many sites allow non active escorts to stay on the site even if they stopped working? some sites have over 1000 escorts, but how many can you contact....test it out! try other top sites and you will see ANYONE can say we have 1000 escorts, thats easy, but how many can you contact?
---
If an Escort does not login within 30 days, you will not see the profile
"you know that you can get in touch as we check you can"
Browsing the site is totally FREE or you can view ALL photos and ALL escorts details by joining as a viewer.
For BETTER exposure escorts can upgrade their profiles by signing up and choosing one of the many packages we have on offer Basic, VIP, Silver, Gold & Platinum.
---
perfect massage from Himeros at sleepyboy.com
Is Gay Brighton the Best Place to Find a Gay Escort
Brighton lives up to its name and is bright and beautiful and very gay friendly. But does this mean that Brighton is the best place to find a Gay Escort?
Gay Escorts in Brighton
Whether you live in Brighton or are just visiting for a weekend or throughout the week on business you will find the gay escort you are looking for. With such a bright and proud community, a lot of the best gay escorts have relocated to Brighton from London, and they can't wait to meet you.
You will always find the best Gay Escorts in Brighton on Sleepy Boy – Click here to find them: https://www.sleepyboy.com/uk/city/Brighton/
Your Favourite Brighton Gay Escort
The most amazing thing about spending time with a Brighton Gay Escort is that they are there for your absolute pleasure. You do not need to worry about chatting anyone up, making small talk or reciprocating sexual fantasies, these sexy men are there to make you feel wanted, sexy and happy. You can choose your favourite guy too, whether you are looking for a cute skinny twink, an older more experienced lover or a kinky dungeon master, they are all available for your pleasure. Read their profiles on www.sleepyboy.com and then send the one you fancy a message to make some arrangements for the best night of your life.
Party Gay Escorts Brighton
Because your Brighton Gay Escort is going to visit you, for your pleasure only, you can have the day or evening you have been dreaming of. Whether that is a romantic date, walking along Brighton's Piers, having a drink in one of the popular gay bars or you can have a great afternoon of fantastic gay sex before heading out with your escort to party the night away in one of he fun and funky nightclubs.
Discrete Brighton Gay Escorts
For men who like to relax, there are many restaurants you can have a meal with your sexy Brighton Gay Escort and get to know them before having the best gay sex of your life back in your home or hotel room, some gay escorts can also offer accommodation at their home. If you need to be discrete then tell your gay escort and no one will ever know the amazing sex you are having behind closed Brighton doors.
Kinky Gay Escorts Brighton
If you want something really kinky in Brighton, perhaps you like your gay escort clad in latex, or you want him to dominate you wearing a police uniform, or you like to play with a range of great sex toys, let your gay escort know in advance so they can come appropriately equipped and leave enough time to make your kinky gay ex with them extremely memorable.
Brighton Gay Escorts
Brighton Gay Escorts are amazing and if you live in, or are visiting Brighton then for the best gay sex of your life, book some time with one of these sexy guys today!
Escort of the Week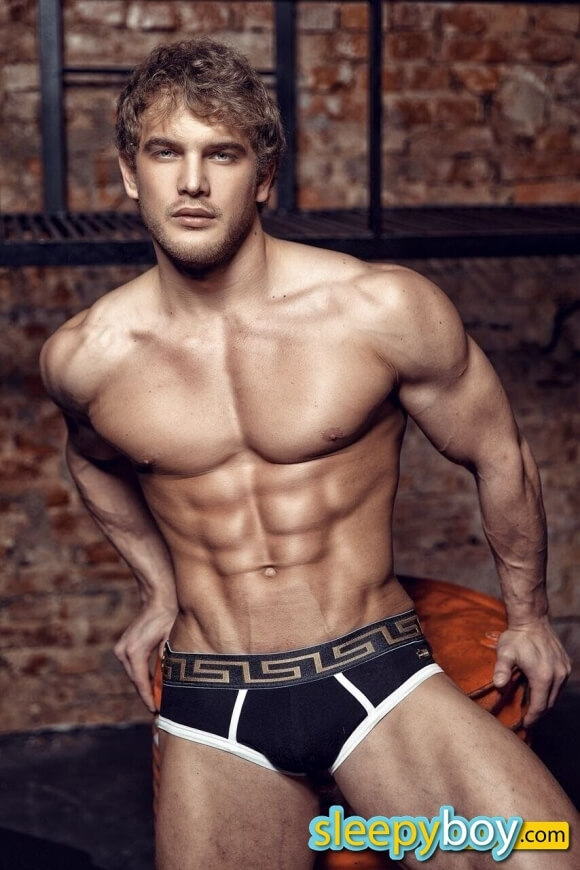 Escort of the Week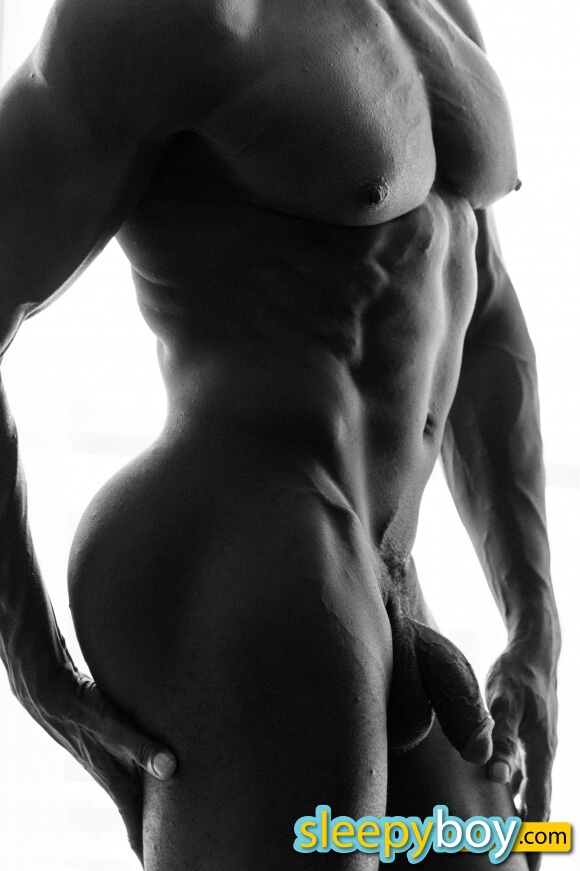 How to Have Hot Gay Sex in Manchester
The best way to explore Manchester and to make sure you are sexually satisfied is to hire a sexy gay escort from www.sleepyboy.com. Whether you want to party and then fuck or have romantic weekend with a sexy man on your arm, you will find the best gay escorts in Manchester on Sleepy Boy!
Gay Escorts Manchester
Manchester is a busy thriving city with lots to do, but for those who love gay sex, and seeking out new sexual experiences it is absolutely the place to be. Manchester has a loud and proud gay village with a range of great pubs, clubs, bars and restaurants and it is a scene lots of men like to be part of.
Here are a few fun things you can try:
Sex Dungeon in Manchester
Perhaps you have always dreamed of being a slave or a master in a dungeon setting, well Manchester comes well equipped to deliver your fantasy. With a good number of dungeons for hire spread across the city you can choose to visit with an escort of your choice or a partner to get really dirty in the kinkiest of settings.
Gay Escort in Manchester
Gay Escorts come in all shapes and sizes but whatever you are looking for you will be able to find it in Manchester. The biggest and most vibrant gay community outside of London means that there are a lot of the sexiest gay escorts available in and around Manchester. You can find them listed on www.sleepyboy.com and use the search function to see who is in Manchester and available to meet you. From kinky escorts to twinks, those that will do water sports and those that are into BDSM, whatever you are into you will find a gay escort who can accommodate your sexual desires in Manchester.
Gay Club Nights in Manchester for Cruising
Many men still love going to gay bars and clubs, it is the highlight of the week and in Manchester there are a wealth of options to choose from. The gay village in Manchester is condensed and is alongside the canals so roaming outdoors when the weather is fine, chatting and people watching is really amazing. Whether you are cruising to find a partner for the eventing or just to dance and have a great time with your mates, Manchester's Gay Scene is buzzing.
Gay Sex Manchester
Whatever you are into, you will find it in Manchester. Your favourite gay escort can be your tour guide, gay lover, and party guy all in one sexy package and after you have explored the city you can explore each other all night long!
Sexy London Bars to Meet your Gay Escort
Choosing an Gay Escort to spend time with can be time consuming enough, but with great Gay Escort directories like www.sleepyboy.com, finding a Gay Escort is easy – you then have to decide where to meet. Having a drink in one of London's best bars before getting more intimate is a great way to add a sense of occasion to your meeting, maybe even grab a bite to eat while you are out.
Gay Escorts London
Planning a meet with your perfect Gay Escort can take happen in many different places, but one of the most popular places is a great bar. Relaxed, informal London bars are a great place to break the ice, and create a date like feel before heading back for a great evening of naught gay sex.
Here are a few sexy bars that we love across the capital!
Library Bar at The Ned
A chic but small bar, perfect for an intimate encounter to get to know each other. This is a 1930's Library style bar with stylish chintz as a backdrop. Martinis are served from a Trolley and prepared in front of you and there is also a comprehensive wine list.
The Little Blue Door
Located on Fulham Road behind an unassuming blue door is a bar that is more like your best friend's house than a London drinking establishment. If you love a house party, then this is the bar for you. Sharer cocktails are perfect for meeting your gay escort for the evening as is the pool table where you can get to know each other before becoming more intimate later in the evening.
The Gilbert Scott
If you are looking for a bar that provides sophistication and grandeur in one beautiful and ornate package, then it is well worth visiting The Gilbert Scott in St Pancreas. It never fails to impress, and the constant low chatter and occasional clink of ice creates a warm and welcoming atmosphere.
A bar that is noted as a romantic and luxurious place to take a date, it's a definite must if you want to push the boat out a little and really impress. There is even a restaurant attached which is just as, if not more, luxurious and glamorous as the bar if you want to catch a bite to eat with your gay escort.
69 Colebrooke Row
This bar is also known as 'the bar with no name' and is a popular destination for hot lovers in Islington. It has a stylish, modern, feel, and it is always busy. However, it is not so loud that your conversations will be drowned but it remains lively.
There is even a piano in the corner that is available for any patron to play! If you are looking for a place to break the ice and enjoy each other's company in a relaxed environment, then this bar may just be the one.
Bounce
Located in Shoreditch, this bar removes smart dress and fancy cocktails, replacing them with games of ping pong and a causal atmosphere. If neither of you are ones for stylish and highly sophisticated hours of sitting and sipping, then this may just be the place for you.
Alongside the ping pong tables are walls covered in tasteful, artistic, graffiti, and the drinks are fairly priced. For a night of fun and chemistry, it might be worth challenging your date to a game of paddles and balls, perhaps something to take back with you later!!
There are some great bars in London for you to meet your Gay Escort, from the glamorous and stylish, to those that are a little more casual and laid back, you are sure to find an excellent location where you can relax, get to know your Gay Escort and get excited discussing the evening ahead!
Do you Prefer a Smooth or Hairy Gay Escort?
To be honest we know that when it comes to great gay sex, how a man looks is not as important as how he conducts himself in the bedroom however as there is such a great choice of sexy and great looking gay escorts on sleepyboy.com we thought we would take a look at whether you prefer your men hairy or smooth chested?
Bearded Beauts!
With all the beards at the moment being the fashion, it might be implied that we all also like a hairy body – not so, some like the smooth feel of a man's chest, back and buttocks rather than the hairy ones despite the fashion.
Love to the Hairy Men
There is something just a little bit rugged and raw about a hairy man, the adventurer, the hunter, the cave man and especially if you are looking for someone to be in control, to dominate or to feel protected by a hairy gay escort definitely fits the bill in the looks department for those roles.
Love to the smoothies
On the other hand, however, if we are to look at those rent boys who are smooth - their gleaming bodies outlining the contours of their muscles smothered in body oil, showing off their toned and tanned limbs and shirt ripping sinew.... there's a lot to be said for checking out the smoothies. If a guy is on the twink side then being smooth fits with his look, whereas a nice beefy bear suits the hair all over!
Clothing Choices
If you are into BDSM and you are looking to be dominated then a smooth man may be more appropriate as he can get in and out of his latex much easier, if however, you love the biker look a hairy man suits this much better!
Added Masculinity
Of course, in the final analysis, it really all comes down to the matter of personal preference. Large, ripped guys, with a certain amount of body hair are hot! When all is said and done, a degree of body hair does tend to add somewhat to their masculinity - it can symbolise, and emphasise, their strength on a psychological level. That's meant to imply, of course, that they are any stronger, physically, than their smooth muscle-cam guy counterparts; it just adds another level of rugged sex appeal to the equation. For example, you just know that their sweat will have adhered to their hair, so imagine if you were to run your fingers through it… their enchanting musk will be an added sensation to your gay escort experience.
Gorgeous Gay Escorts
How they look is of course only part of the equation, a great personality and the ability to have fun on the bedroom if of course much more important. But if he looks divine too it doesn't hurt either!
Fun & Strange Gay Sex Fetishes You May Never Have Heard Of
Gay Sex fetishes are amazing, the breadth, depth and range of options that you have when it comes to gay fetishes is almost as mind blowing as the orgasms they can create when played out well.
Gay Escorts & Gay Sex Fetishes
There are some long standing gay fetishes that most everyone knows about, like sexy hunky gay men in black leather, those that love all things feet, men who adore other men in uniforms and men that love to be in control or be controlled themselves.
Whatever you can think of there might quite possibly be a gay sexual fetish attached as there are no limits to what makes men horny and hard. Here is a list of lesser-known sexual fetishes you may (or possibly may not) have head of, many of them not confined to the gay community of course!
Gay Sexual Fetishes
Loving the Large and Small – If you are aroused by a person of extreme stature – either small or large (giant or dwarf), and it doesn't matter how big or small you are then your sexual fetish is called Anasteemaphilia. This fetish should make for some interesting sex positioning!!
Reflecting the Love – If you have ever seen a 70's or 80's movie (or a lot of porn) and there has been a steamy sexy scene (gay or straight) especially if they are in a romantic hotel then you are likely to see leopard prints, sheen fabrics and of course mirrors. Whether on the walls of the sexy room, or often on the ceiling, if having sex in front of mirrors really does it for you then your sexual fetish is called Katoptronophilia.
Sexy Stillness – There have been many famous artists across time that have created stunningly beautiful statues – some are very anatomically correct, and some are more abstract, if you find statues arousing then this sexual fetish has a name, and it is Agalmatophilia. For those who have this fetish museums and art galleries must be much more pleasurable for them than the average visitor!
Laughing Lover – This one you might know about but didn't know its proper name – do you know what Knismolagnia is? No? OK well this is one for all of you out there who get tuned on when you are tickled. As long as you can stay focussed through the laughter this could definitely be a one to try!
Don't be Nosey! – Any fetish with a 'Lingus' in its name must be fun right – that means something is being licked or sucked and must be relaxing and pleasurable? Well, this one is a little different Nasolingus is the name for getting aroused by sucking on a person's nose – yes, we said nose! I'm not sure I would want to be the person on the other end of that fetish!
Jordan Manchester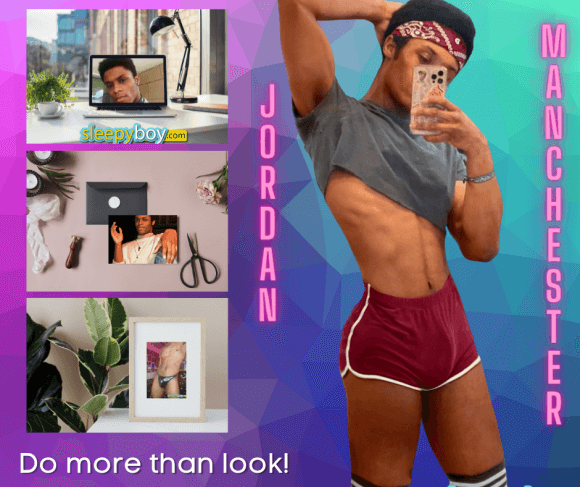 Based in Manchester, Jordan is central and open to Out calls and in calls.
Why not take this lovely 20 year old for a meal and really enjoy quality time admiring him and getting to know him?
Take a look at his profile here.
What Is Gay Cucking & How to Role Play with Your Gay Escort
While gay cucking may be new to some, the experience of cuckolding dates back centuries. Although traditionally, the practice involves wives cheating on their hapless husbands, while they watch as a turn on punishment, it's now become a popular role play trend to enjoy with a gay escort.
What Is Gay Cuck?
The gay cucking fetish comfortably straddles porn and reality. In the last year alone, Google searches for 'gay cuck' have increased by a staggering 400 percent! The fetish is currently still in its infancy and is developing its own terminology and practices in an eroticised way.
Heterosexual cuckolding is taboo and deeply rooted in the male ownership of women being flipped so that the female becomes empowered. The cuckolding experience is designed to corrupt the most vanilla of marriages or relationships. Within gay relationships however, cucking doesn't work in quite the same way. As many gay couples have open relationships, humiliating your partner by having sex with someone else is not perceived to be such a big deal.
In a gay context, the best way to explore and enjoy cucking is with your partner and a gay escort.
How To Cuck Role Play
For many gay cucks looking for new sexual kicks, there's a need to experiment with the master (dom) and slave (sub) dynamic. The master gets laid while the slave watches and is erotically turned on. If you're in a committed relationship and want to explore cucking, you need to be open about your desire with your partner. Alternatively, you can always hook up with your favourite gay escort, and also invite a third person.
Unlike a threesome that encourages three-way stimulation, arousal and release, if you're a gay cuck you're only allowed to look on, while your horny companions get their rocks off. As the cuck, your insecurities will be played upon, so that you experience feelings of inadequacy, anxiety, humiliation, jealousy, envy, and so on. You'll therefore need to let your playmates know what triggers you the most.
Gay Escort Role Play
If you're taking on the empowering dominant role, and your long-term partner is the cuck, you'll probably know exactly what to do, to get under his skin. As you're fucking a sexy gay escort in his presence, you'll be able to check out your partner's facial expression and behaviour. If you've set ground rules, it's up to you to make sure that the cuck sticks to them, by not having a wank while watching you get penetrated by a bigger dick than his.
A Gay Travel Guide to London
Travel is starting to come back after the pandemic and we are so glad, as one of our favourite places to visit is the Capital of the UK – London. Not only does it have the worlds best food, drink and nightlife it also has the best gay escorts. Read below for our gay guide to London!
Gay Escorts London
London is an incredible place to visit any time of year! London is a tempting destination and is still standing, even after more than two millennia, maintaining its international importance as a commercial and cultural centre. Gay London has also quietly developed a robust and visible LGBT community which is centred around the busy Soho District.
Soho, while once the hub of queer partying and clubbing this London locality has now evolved and bloomed into a gentler, more balanced alternative to the overindulgences of other hardcore gay party areas. Vauxhall Gay Village is now known as the 'new modern Soho' and is rapidly developing into the Gay London Hub. The traditional perviness of Soho has also been toned down in recent times with the closing of the Soho Revue bar.
London Gay Escorts
In the last 20 years, London's gay community has proudly stepped out of back alleys and clandestine barrooms into the mainstream streets, making London one of the world's leading cities to visit for gay travellers. When you visit gay London, we think you should start with a visit the main strip in Old Compton Street.
Gay Vauxhall Village is your next stop preponderantly nocturnal, with prominent sweaty dance clubs, publics house and leather and fetish lairs pumping life into an otherwise unwelcoming region of London. As in any large metropolis, make sure that you are aware of your surroundings and if you are around late at night, we always recommend you take a London Black Cab to see you safely to your lodgings. London also has a great selection of Gay Sauna's, and if you are looking for a Gay Escort London has the best in the world.
You can't get any more international than London, over 300 languages are spoken in this huge city and more visitors travel to and through London than any other city in the world. World renowned landmarks like Big Ben, Buckingham Palace, and all the royal in-betweens sites make London a tourist mecca. There are more theatres than New York, and many of the world-class museums – such as the wonderful Tate Modern, the British Museum and the Victoria and Albert Museum and adding to London's cultural clout all these world class museums are free!!
Meet a London Gay Escort
OK we do have to talk about the weather in London the winters can be of course generally grey and gloomy, with a touch of fog but come the spring you can bask in more sun and not-so-cold temperatures and from April to October enjoy the summer months with a picnic in one on London's beautiful parks where the average high is only 73º F. London is wet, but doesn't receive much heavy rain, so waterproof outer layers should do the trick.
If the weather doesn't put you off visiting Gay London will be a highlight of your travels as it is Gay Friendly with a huge number of amenities and there is a great, established but ever evolving Gay London scene. There are many Gay Sauna's, Gay Clubs, and Gay Events around the city and easy access to many Gay Escorts and rent boys. Visit www.sleepyboy.com for the best Gay escorts in London.
What Are the Best Gay Sex Positions?
As a gay man who enjoys having NSA hook ups with a sexy gay escort, you'll obviously want to try the best sex positions to get your rocks off. Great sex requires a variety of body position angles, different levels of gymnastic flexibility, and the stamina, strength and ability to be able to hold or change positions.
Gay Escorts are Amazing
If you ask us, the best thing you could do for your gay sex life is to spend time with a gay escort, they will be able to show you all the positions you have ever dreamed of! Here are some of our favourite positions to get you going and some helpful tips to enhance your performance and enjoyment...
Size Matters
Before you decide to experiment with your hottest moves, it's a good idea to consider your shape and size, and that of your favourite gay escort.
If you're a tall, average build man and your gay escort is noticeably shorter than you, you'll have more sex position options, than if you and your lover were height matched but beefier in bodily proportions.
Foreplay
All great gay sex starts with foreplay. This can involve kissing, mutual masturbation and dick licking and sucking. Don't forget to give the balls plenty of attention too, before moving along to the perineum and ass. Open up the ass cheeks and dive in deep with your tongue. Listen out for those pleasure moans!
Anal Sex
There's no disputing that anal is the ultimate sex position for most gay men. You'll be able to take the lead depending on the gay sex position you've chosen, and if you're a top, a bottom or versatile.
Gay Missionary
The gay missionary is one of the easiest sex positions. You can penetrate your gay escort (or be penetrated) while maintaining eye contact and communication.
Start off slow and steady, and gradually build up a comfortable momentum. If you slip out, you'll easily be able to get back on target.
Bottom can raise legs in the air or put them over top's shoulders for deeper thrusting.
Doggie Style
Doggie style gay sex looks easier than it actually is. It's all about height and angles, as you'll need to adjust your ass position to allow for penetration.
If you're the top, get behind your gay escort, who is down on all fours. Ideally, your dick should directly line up with his asshole. Use pillows to adjust height and avoid potential painful penetration. Bottom can also kneel on a pillow to minimise knee soreness.
Other Great Sex Positions to Try
Feeling horny but lazy? No worries. Try on the side gay sex. Lie of your side with ass cheeks open, so top can slide in while you watch your favourite porn movie.
The best spontaneous position is bending over gay sex. Top holds bottom's waist and draws his body into him.
Oral Sex
If you prefer oral, the best sex position has to be the 69. If you're a similar height, lie side-by-side (top to tail) so that you're facing your gay escort's crotch. You can also try a push-up position with mouths and dicks lined up.
How To Ask Your Gay Escort for What You Really Want
(Even If You Feel Embarrassed to ask!)
Whether it's your first time on a hook up with a hot and horny gay escort, or you've lost count of the dates you have arranged, if you're having sex you need to be able to ask your partner for what you really want. Having the confidence to state the facts of your sexual activity preferences can make a big difference to your pleasure level, and to the enjoyment of the experience.
Exploring Fantasies
While there's absolutely nothing wrong with indulging in straight up gay sex that is oral or anal, when you're spending time with the gay escort of your dreams why not explore even further?
Don't be shy about sharing your secret intimate desires and talking about the No.1 fantasy on your gay sex bucket list. An experienced gay escort has heard it all, so there's no need to feel embarrassed about letting them know that you've always wanted to try something kinky, or fetish related.
Experimenting With Role Play
If you're excited by the prospect of pushing your sexual boundaries, you may be eager to try BDSM with a gay escort. BDSM is all about the balance between pleasure and pain and involves playing dominant (Master) and submissive (Slave) roles.
You'll need to discuss what you're willing to try, and what you don't. And of course, it's essential that you have mutual consent for adult games that involve bondage and restraint control. Pick a 'safe' word to use to immediately stop the action, if you're in any pain or discomfort, or things get out of hand while exploring eroticism.
Using Sex Toys
If you're open minded, it may be surprising to discover that not every sexually active gay man is keen to use sex toys with a partner. Some people are simply embarrassed about using a toy to stimulate and arouse, and to bring them to the brink of release. Yet basic sex toys, such as a pair of handcuffs, a blindfold, a paddle, or a flogger provide the perfect props for tantalisingly erotic sensory deprivation sex games.
If you love to use sex toys to intensify the sensual experience, let your favourite gay escort know that the gadgets and accessories are an important part of your foreplay requirements. There's no need to be apologetic about the fact that you get a rock-hard dick when your ass is gently paddled, or that a butt plug helps you prep for anal sex.
Gay Escorts, Bi-Sexual Escorts & Transgender Escorts in London, Manchester, Leeds, Birmingham & The whole of the UK
A major change has taken place in the last five years, where you can see an increasingly obvious decline of the gay escort in London and the gay escort in the UK. The reason for the decline of the male escort on the streets is the increase of the internets popularity. There are many reasons the gay escort in the UK has moved business online. A bi escort in London can feel more secure and can find far more clients online amongst many other reasons.
With the popularity of the gay escort in the UK and the openness of the gay community, there are many homophobic gangs which harass popular spots where one can find a gay escort in the UK. The same is said for the bi escort in London. Though the bi escort in London isnt gay and doesnt focus only on males, they are often harassed by anyone that disproves of their acts. The internet offers a safer place where both a bi escort in London as well as a gay escort in London can do business without the worry of being harassed or tormented based on their sexual preference.
Also, the bi escort in London can find a lot more business by posting an ad online rather than standing on the street where they once were. The bi escort in London also has a place in many of these online websites. The online world offers many customers that may have been uncomfortable or unable to approach a gay escort in London to do it in a more discreet and secure way. Instead of asking inappropriate questions, especially for first timers, a client can look at what the bi escort in London offers and then contact them for service. When approaching a gay escort in the UK usually happens in a quick manner and the client cannot fully look at them or communicate with them, and the internet provides the client with as much information and images as the client may feel they need.
A male escort can work online in several ways. The most popular is finding a gay escort in London website which offers ads which can be posted. The male escort then creates an ad with pictures, personal information, measurements, services they offer, and prices. This makes the shopping and searching much easier. Once the connection has been made and the male escort and client are in contact they can determine the place and time to meet. From there they male escort gets their payment and its 100% for them. A gay escort in the UK can find ads online anywhere from the very inexpensive to extremely pricey, depending on the traffic in the website.
The other way that a male escort can find work online is through an agent. Very rarely does a gay escort in London actually have a "pimp" as they tend to work alone or with an agency. The agency is a great way for a gay escort in the UK to find business and to keep it consistent. The way it works with an agency is that the client looks through the different pictures and chooses a male escort. Then based on the location, services, image, and personal preferences they choose a gay escort in London. Once they find what they need, they contact the agency and set a time of meeting and location. When the male escort finishes their work and takes the money, they give a percent to the agency and keep the difference and any tips. The percent is determined based on the popularity of the agency.
Thought you can still find a gay escort in London on the streets, there are far less today than there were 5 years ago. The internet has taken over and is controlling the male escort market. Whether through an agent or working on their own, the male escort can do business in a safer and more secure manner online.