The Best Gay Escorts are listed here on Sleepyboy. Search below for Gay Escorts, Bi-Sexual and Transgender Escorts. Search for your favourite Rent Boy or Gay Masseur across the UK. We have Gay Escorts in London, Manchester and all Cities across the UK. Whether you are looking for a date, a Gay Massage or a Sauna Companion search below to find your favourite Rent Boy. This is the best Gay & Bi-Sexual Escort Directory in the UK.
Please follow government covid advice : England Wales Scotland North Ireland
remember also that webcam bookings are a great way to have company during these difficult times
Spotlight
Welcome to Sleepyboy.com
THE UK`S LARGEST INDEPENDENT ESCORT DIRECTORY
NOW SEE ALL ESCORTS PHONE NUMBERS AND PHOTOS FREE
When using an escort site, how many of the escorts are real? how many are still working? and how many sites allow non active escorts to stay on the site even if they stopped working? some sites have over 1000 escorts, but how many can you contact....test it out! try other top sites and you will see ANYONE can say we have 1000 escorts, thats easy, but how many can you contact?
---
If an Escort does not login within 30 days, you will not see the profile
"you know that you can get in touch as we check you can"
Browsing the site is totally FREE or you can view ALL photos and ALL escorts details by joining as a viewer.
For BETTER exposure escorts can upgrade their profiles by signing up and choosing one of the many packages we have on offer Basic, VIP, Silver, Gold & Platinum.
---
Escort of the Week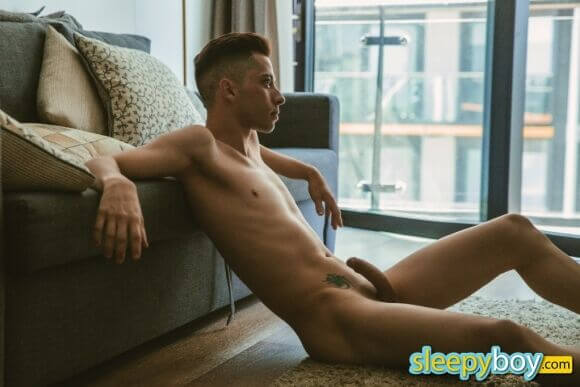 Home or Away? Where to Meet your Gay Escort
Where you choose to meet your gay escort is completely up to you, your personal preferences and your availability. Whether you choose to have them meet you in your home, you meet them in their home, or you meet somewhere neutral like a hotel is something that you and your gay escort can discuss when you make the arrangements.
Gay Escorts and Their Space
Some Escorts are set up in such a way that they are happy and comfortable to have you in their space and you can visit them, some escorts even prefer that and it makes a great place to get away from the hustle and bustle of your daily life and escape for an hour or two with them. Meeting a Gay Escort in their space also is perfect if you live in a shared home or need some privacy away from your day to day life.
Many people find it preferable for their rent boy to come to them in their home. This provides comfortable familiar surroundings so you can just relax and enjoy the time you spend with the escort you don't have to worry about finding the right door or getting lost on the way to their home. You can also agree to meet at a place like a local landmark or tube station before you bring them back to your home.
The Location of Sex Toys and Games
If you are into games or toys and want your escort to join you then having them meet you at your place where you have all your items all-ready to go is probably a good idea. If you are dressing in a particular way or expecting your escort to then this also may factor into your decision about where to meet your escort.
It is also good to ask the escort whether they have a price difference for their place or yours, as if one is cheaper then you perhaps can get a better deal and spend more time with them without spending the extra money.
Working Away or Holiday Locations
It is also acceptable and common to meet in a neutral place like a hotel. If you are travelling for work or are on holiday and want to have some fun with a local gay escort, then they can meet you in your hotel room. Many people also meet their escorts in a hotel near where they live as it gives the evening a sense of occasion and anticipation, especially if you are booking the escort for the whole night.
Wherever you decide to meet your escort ensure that you keep an eye on the time or set a timer, so you don't overstay at his place and he knows when he is ready to go from yours. This avoids any confusion or awkwardness at the end of his time with you.
Relaxed Environment
The escorts on sleepyboy.com are happy to take any questions about where to meet or after you contact them, they may even suggest a preference but ultimately it is up to you. If you want to meet at their place then take the time to find out where it is and how long it will take you to get there so you don't arrive late and if you decide to meet them at your place then try and ensure you have a clean and tidy space, put some music on to make a pleasant and relaxing atmosphere ready for your escort to arrive.
There is no right or wrong place to meet with your Gay Escort you will be able to see from their profile on sleepyboy.com if they are happy to do Incalls, Outcalls or both.
Christmas Competition Winner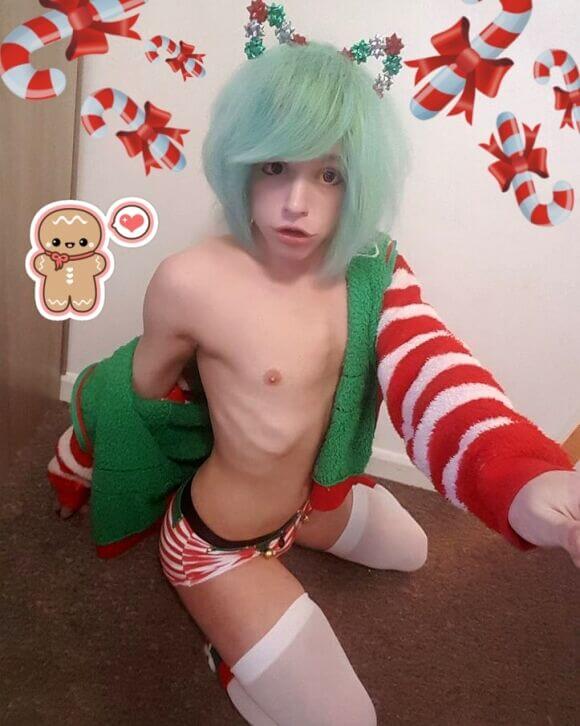 Thank you to all who took the time to enter
Is 2020 The Year to Revive Your Gay Sex Life?
The new year is a line in the sand, a point where we reflect, and if we have not been having enough great gay sex in 2019, then we can resolve to do something about it in the New Year! At sleepyboy.com we know the importance of having great sex, often and for it to be fulfilling that is why we have compiled a quick New Year, New Sex list of the trends for a sexually fulfilling 2020!
New Positioning
Sexual positions, like clothing styles come in and out of fashion, the end of 2015 saw a resurgence in the ass, anal sex, analingus and all things beautiful about the bum is a definite trend for 2016. Possibly brought on by the popularity of twerking, and the discovery by straight men that anal sex is incredible (we have been saying it for years!) the ass and all things anal is a sex trend everyone is talking about– and long may it continue! Double or Triple Up!
If you have decided that this year is the year to try out some of your sexual fantasies, and those fantasies include, threesomes, foursomes, or more-somes then don't be afraid of asking the hot escorts on sleepyboy.com if they have some friends that can come along. Many have people that they do duo's or more with on a regular basis so just ask and see where they can take you!
Love the Romance
Sometimes you need to separate love and sex, but often adding the romance back in can make for a really pleasurable adventure. If you are seeing your regular rent boy or even (or especially) if you have booked a new Gay Escort, lighting some candles, running a bath, and opening a bottle of wine before getting down to the physicality of sex can add an extra dimension to your evening.
Travel Excitment
Is one of your ambitions or resolutions this year to travel? Did you know that you can take a Gay Escort with you to be your friend and obliging companion? Lots of the sexy men on sleepyboy.com are more than happy to travel with you. If you travel in the UK for business or pleasure remember that the sleepyboy.com Gay Escort Directory covers the whole of the UK and some European countries so you can find hot guys in every city you visit.
Love a Gay Massage
This term perhaps started as a euphemism for Gay Sex, today having a strong and sexy man relax the muscles in your body is a real plus and pleasure for any session with one of the rent boys on sleepyboy.com. A relaxed body and a hard cock which your escort then gives you a happy ending is a long standing and very pleasurable gay sex activity – book your Gay Massage now!
Bears, Jocks and Twinks oh my!
Whichever of these sexy boy types are your favourite, ensure you make some time this year to explore your fantasies with the guy of your dreams. Our hot Gay Escorts are used to fulfilling any role and if you want to play with a twink, be dominated by a bear or have a muscle jock show you how strong he really is, take a look at the hot guys online now and make your fantasy a reality.
Fun Gay Sex
Fun items that started to trend last year were items like flavoured lubes, great for blow jobs, they come in a great range of flavours and some actually taste great and add another dimension to fun filled cock and mouth action! A note of caution, as these lubricants are created for flavour, so get a more practical lube for a smoother ride later on!
Other fun items – inflatables! Who knew! Inflatable butt plugs, mouth gags and all manner of other imaginative toys add a great sense of play while being an extremely practical way to carry out any BDSM fetish or just to try for the first time.
Wherever your 2020 takes you, remember that the gorgeous guys on sleepyboy.com are always only a click and a call away from fulfilling your sexual fantasy.
Escort of the Week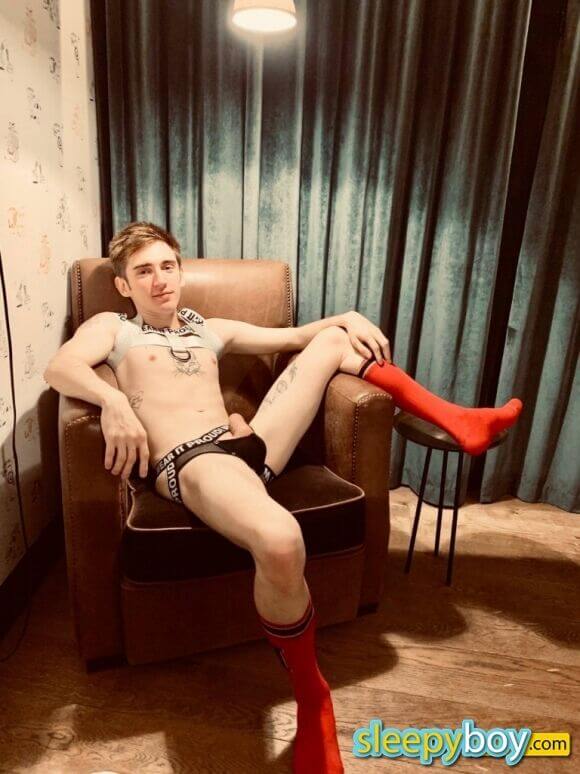 Live as it happens
See when our lovely Escorts update their profiles on One page Live updates as it happens!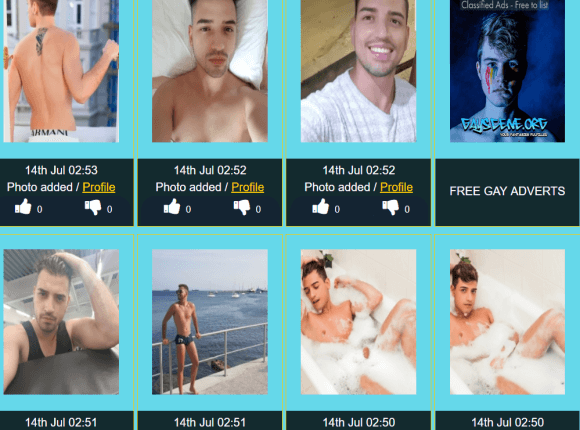 Escort of the Week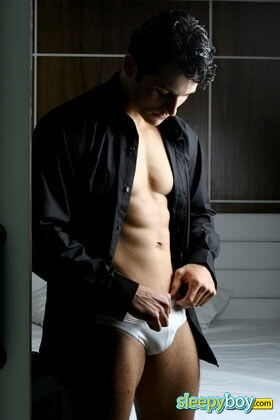 Santa Baby – The Sexiest Gay Gifts for the Bedroom
Christmas is a time of giving, and we should not forget to gift to ourselves. The end of the year is a great time for some self-care, some self-love, and some great gay sex. Here are some picks of what to buy for your bedroom this Christmas:
Gay Sex Toys
When you think of Christmas your mind automatically goes to toys – and for those of us who love gay sex, that means taking a look at the new sex toys available. Whether you are starting out on a whole new genre of toys, like electro-stim, or just want to get a bigger, better dildo to use when you are solo in bed, Christmas is a great time to toss out what you don't want and refresh with a few (vibrating) gifts to enjoy yourself.
A New Lube
Anal sex is one, or probably the one, great pleasure in life so why are you still using some horrible lube from the supermarket. Go upmarket with your lube this Christmas and you won't regret it. Do a bit of research and choose a lube that works well for the type of sex that you have. Ensure you have lots of it along with tissues in the bedside table and your next partner will thank you for the smooth entry!
Gorgeous Sheets
We mostly have sex in bed, so one of the best gifts you can give yourself this year is some incredible linens. Buy as expensive as you can afford, and you will never go back. There is a huge amount to choose from, from independent makers to high street retailers you will find sumptuous sheets so you can sink into them and imagine how much better gay sex is now you have them!
Christmas Themed Boxers
How do you feel about Christmas styles boxer shorts? Some love how cute they are and some really can't stand it – so beware, before you buy some Rudolph underpants check that whoever is going to see them is a fan! Of course, it is just for a few weeks of the year so if you like them, get them and wear them proudly wherever you go!
Gay Escort Christmas Pleasure
The best gift you can get for Christmas is a sexy gay escort willing to pleasure you just how you like it, again and again and again. The festive period is hectic but don't forget to spend a little time on yourself and having an incredibly sensual experience with a gay escort sounds like the perfect gift to us! Choose from gay escorts who provide sensual massages, or those who provide a boyfriend experience so you can enjoy the festivities with a hot date on your arm, or those who are masters at domination so you can indulge in your dream BDSM session this Christmas.
Whatever you are doing this Christmas remember that great gay sex is the best gift you can give yourself and all your need to do is pick up the phone and call!
Escort of the Week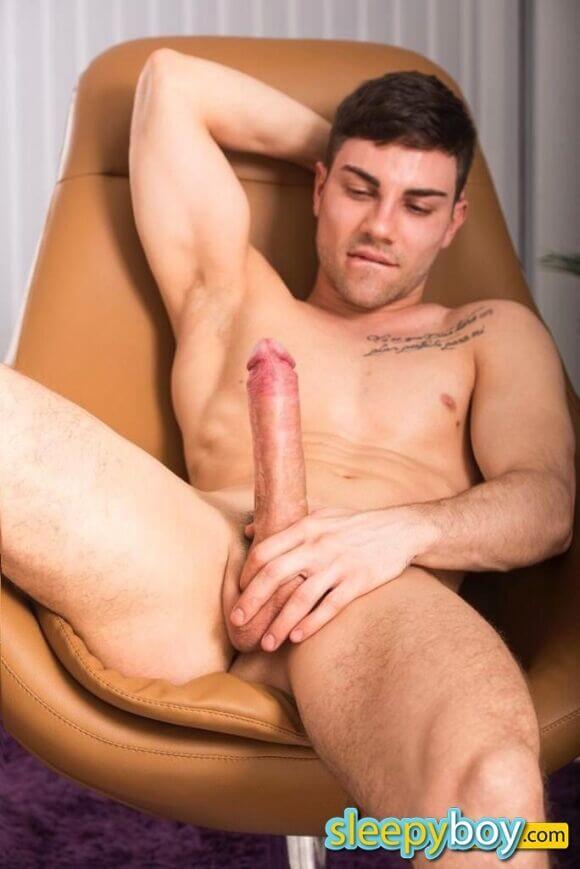 What is Forniphillia?
There are some great gay kinks and fetishes out there, and the sexy gay escorts on www.sleepyboy.com have probably seen them all. One of the more unusual, but still fun, fetishes is one called Forniphillia. You may have never heard of this fetish and if you had you probably didn't know that it had such a strange name. So, what is Forniphillia?
Forniphillia & Gay Sex
Do you like furniture? No, we mean, do you really like furniture? This is the basis of fornophillia, in essence is the desire to be human furniture! Do you want to be a table where someone can eat their dinner from you back, do you want to be a footstool or a lampshade? This is actually more common that you first might think and is defiantly on the BDSM and domination side of sexual fetishes.
Commonly known as human furniture fetish it can be done with or without bondage ropes, or other restraints and with or without other accessories to make your furniture usable or practical. So, to be a footstool for your gay escort takes no equipment you can simply curl up at his sexy feet and wait while he adorns you with his feet. Or it can be more elaborate, binding you for example and then putting candles in your hands to make you a source of light while your gay escort plays with himself and watches you. You are then required to be that piece of furniture until you are released! Many people love to be dominated in this way as they enjoy the submission aspect, and the fact they are useful!
Submissive Furniture with a Gay Escort
If you love being dominated in this way, then ensure you let your gay escort know what furniture you would most like to be objectified as and then if you have any special requests when you are in that form. This can link in with so many other fetishes, they can be a table waiting to be spanked, they can pretend to be a toilet and get involved with watersports, they can be a coat hook using different toys or anything their imagination desires. A gay escort is there to make your gay sexual fantasies come true and will be able to be imaginative and work with you to create your perfect human furniture experience.
Safety First
Discuss anything your gay escort will need to know about you before you start and having a safe word is a great idea, so you know you can stop, or take a break at any time. This will give you the confidence to really get into your human furniture as you know you can take back control if you want to while giving yourself completely to the hands of your favourite, sexy gay escort.
You can find the best gay escorts on www.sleepyboy.com, experienced and willing to make your kink or fetish become a reality there are horny gay escorts all over the country just waiting to hear from you.
Escort of the Week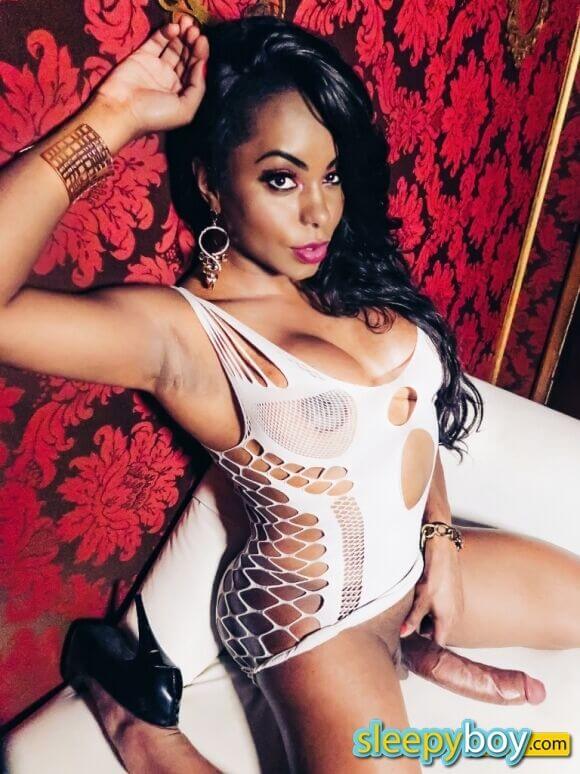 Have you Considered CBT (Cock & Ball Torture)?
Do you like someone to really put a bit of pressure on how much your cock and balls really can take? If that sounds like you then you need a gay escort skilled in BDSM to make your CBT session the most amazing kinky BDSM experience you have ever had.
What is CBT
Basically, cock and ball torture is, just want is sounds like, inflicting pressure pain from all sorts of different implements and methods onto the penis or the balls or both, for the sexual pleasure of the one who is receiving it. CBT is a well know and well loved BDSM practice that lots of men love to have done to them. Many describing the horniness and release when the organs comes from this type of sex.
There are many different and innovative ways your gay escort can decide to inflict pain and play with your cock and balls. This can include: Wax play, spanking, pinching, clamping, slapping, squeezing and for those with the equipment electro-stim. As with most types of BDSM the severity can go from light tickling through to sever flogging and how much torture you want to receive will be discussed with your gay escort before you start. The establishment of a safe word is also a good idea so you are able to take a break or stop if the torture is just on the wrong side of the pleasure/pain barrier for you.
Submissive Male
Being submissive to a master who is applying torture is one of the best things about BDSM. The gay escorts who offer domination services are incredible at taking you to exactly the place you want to go and as hard as you want to play while still being skilful and sexy in the way the deliver their punishments. Many men like to be in a dungeon or similar environment if they are having a detailed submissive session as this lets them come into the character of the sub quickly and easily.
New to CBT
If you are a newbie to cock and ball torture then the best advice is to take it slow and build up your resistance to the domination, it can be tempting to want it all as hard and as fast as possible but fantasy and reality are different and a great gay escort who is an expert in domination will take it slow to start with to test your limits and then try and push you over them before you cum as may times as he can make you in the time you have together.
Gay Escorts & CBT
Communication with your gay escort is key to getting this right and becoming a regular client so you can work on what you like and how much pain you can take can be established over time. This is an incredibly rewarding way to express your sensuality and sexuality and will take your kinky dreams to ultimate reality in a short space of time.
Escort of the Week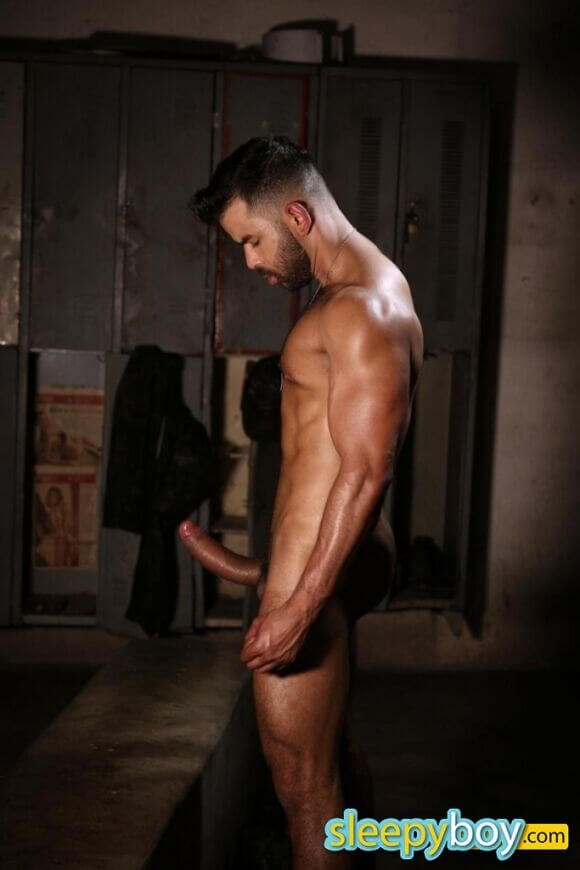 Escort of the Day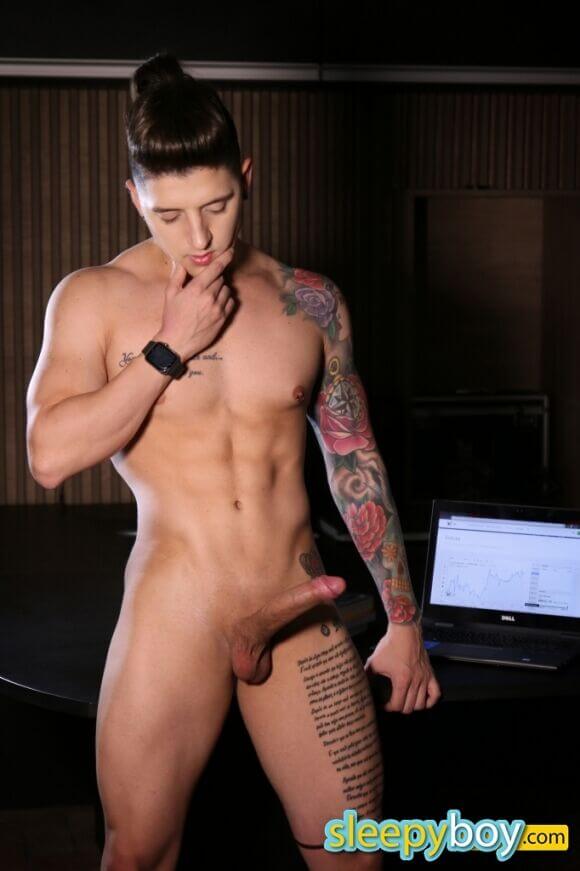 Gay Escorts Can Satisfy Your Gang Bang Fantasy
Fantasy sex does not have to stay a fantasy, it can be brought to life for the most amazing few hours of your life. Watching gay gang bang porn is a delight for many men and they wish they could be the one being dominated by multiple hard and horny men. This can become a reality in a safe and sexy way, exactly the way you want it to play out with the help of a few great gay escorts.
Gay Sex Gang Bang
Hot Gay Sex with other men, giving, receiving and having endless opportunities to live out some wild fantasies, with guys whom you may or may not know is an incredibly hot and extremely arousing notion, and maybe it gets even hotter if it's men you don't know. If one was considering going to take the leap and make fantasy into reality, by attending a gangbang, then it is often advisable to enter into these things with the guys you don't really know. Uncomplicated Gay Sex really can be a great thing and gay escorts are the best ones to deliver this.
Gay Gangbang
If you decide to Gang bang with friends or even acquaintances set some rules about the aftermath before going in as it could open the door to unwanted drama. So stay away from temptation, and find gay escorts on www.sleepyboy.com who you like the look of, tell them what you are looking for and then let them create the gay sex gang bang fantasy of your dreams.
Always be very clear before you all start regarding just what it is you want from your gang bang experience a Gay Escort, can arrange the rest for you for an extraordinary night of men who are there to please you and only you! Be clear on the scenario, do you want everyone to wear military uniforms, do you want them to be leather clad – whatever is in your fantasy let them know and the gay escorts can deliver.
Gay Gang Bang Fantasies Are the Best
Gay Gang bangs are amazing and there is a reason why a good old gay gangbang is one of the highest ranking male gay fantasies. It really could be the best course of action for you to take find some gay escorts, leave the potential dramatics at the door, and simply let the scenario unwind in your head.
Your imagination is the only limit to what can happen in your gang bang experience, if you are going fully BDSM remember to work out some safe words so the gay escorts can test how far you want to go and you still be able to be in control. If you want the gang bang to be loving or rough, sensual or simply pounding then ensure you have discussed any details that you want to include with the gay escorts so they can make sure they deliver and you have the most extraordinary gangbang experience of your life.
Escort of the Week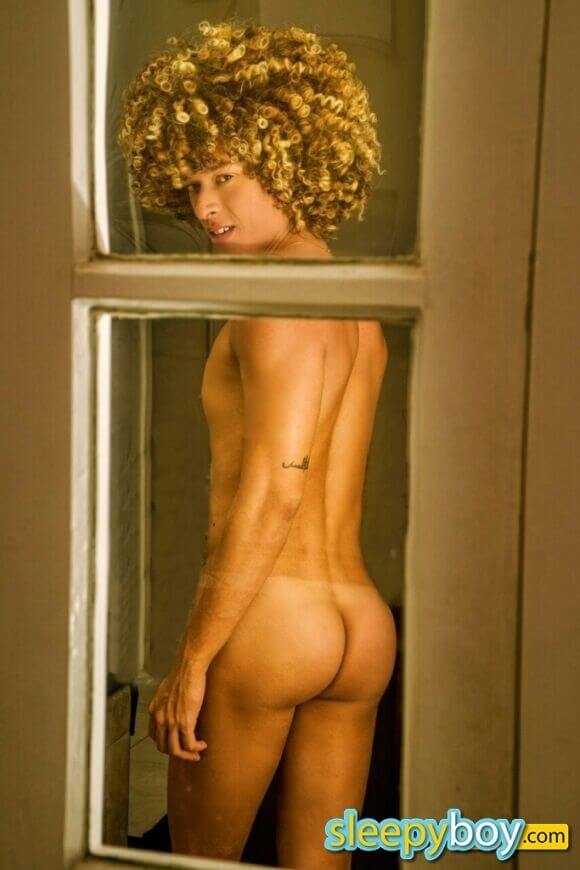 Great Anal Sex Techniques for Better Gay Sex
Anal Sex really is one of the best things in life and when done well it can be mind blowing! However when it comes to technique that is not something that is talked about much, perhaps men think they should already know or do already know, in either case if you have not got the technique right the anal sex can be boring and much worse – bad! So, here are some anal sex technique tips to take anal sex from good to great and beyond.
Better Anal Sex
Difficulties can arise if the opening to the rectum is too tense, thereby initially becoming difficult for penile penetration, but once the penis is in, the rectum will expand, and it can then enlarge enough to accommodate your partner with ease. There is a lot of pleasure to be found from having anal sex, as the anus has many nerve endings, and upon penetration, the penis will stimulate the prostate gland, which can lead to fantastically intense orgasms.
Anal sex is not only physically stimulating but psychologically invigorating too; as it is something incredibly intimate and erotic, and there also is a certain degree of trust surrendered to the giver.
Know your Body
Get to know your body, become comfortable, and experiment with different kinds of stimulation. Taking things slow and gentle is the best way to get started, as it will relax your internal sphincter. Experimenting with sex-toys, dildos and anal beads as these are a great way to discover what you enjoy and learn distinct methods of reducing possible pain, as pressure and friction can be caused. You can reduce pain by making sure that you use enough lubricant; each person is different and will react to anal penetration differently, so using a good lube can be vital when pushing forward with the pleasures of anal sex. You can never have enough lube! Practicing relaxation techniques, and deep breathing, can help with penile insertion. Communicate openly with your partner, and if things become uncomfortable, stop.
It may seem a little obvious, but it is important to think about anal hygiene. Good hygiene standards will make for a much better experience, and as well as looking after your own health, will prevent any embarrassing incidents with your gay escort.
Positions are Important
Different positions can also help with comfort; but once again this is all down to the individual, as the size of erection and degree of curvature to the penis can come into play. Many men find it easier when their knees are bent in towards their chest; whether you are kneeling or lying on a bed, this position tends to be a good one to start with, as the anal canal is elongated. Always remember try to relax; so many irrational thoughts can run through your head when experiencing anal sex, but there is really no need for such worry.
One sensation that can confuse guys is the feeling that they need to go to the toilet - this is perfectly natural; if your bowels were empty before embarking on your anal sex adventure, then there is no need for concern. As the penis penetrates, your rectum feels full, and therefore tells your brain that you need the toilet; this isn't the case, your anal passage at this time, is filled with one thing only!
Take your time, learn to relax, be comfortable and open regarding the feel of pressure on your anus, and you will soon learn how to have amazing, pain-free anal sex every time.
Escort of the Week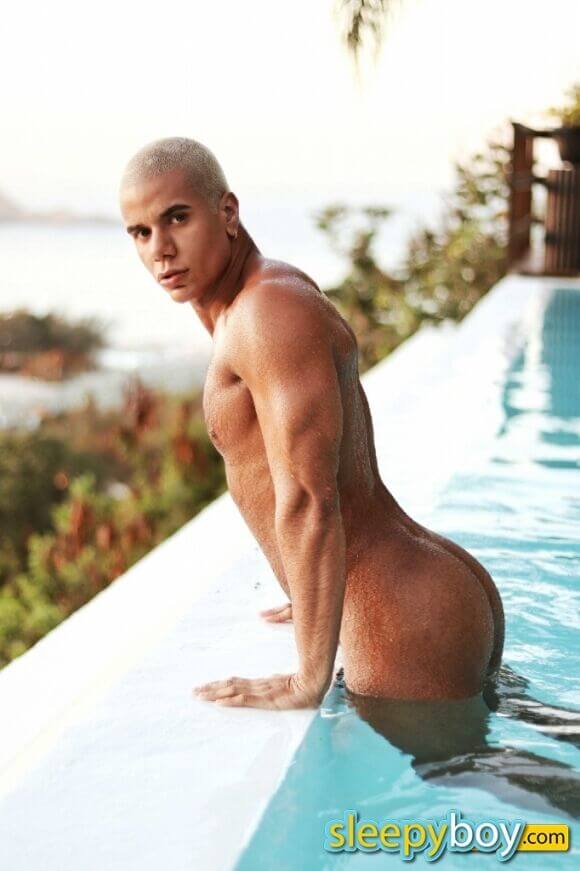 Gay Massage is Better with Aromatherapy Oils
Gay Massage is all about relaxation and sensual sexual indulgence. That is why the gay escorts listed on www.sleepyboy.com are so good at it. They know that when you are relaxed you have bigger, better orgasms and enjoy your time with them even more. Aromatherapy oils add an additional element of relaxation and rejuvenation to a gay massage – it is something which should not be overlooked. Gay Massage is all about invigorating the senses and having a pleasurable connection between you are your gay escort.
Sensual Relaxation
Gay Massage is all about touch, but if you include more than one sense it enhances the sensuality and sexuality of the experience even more. That is why aromatherapy and gay massage go together so well. Throw in some gentle music and close the eyes and nearly every sense is used to heighten the pleasure of the gay massage.
Aromatherapy works on many levels, and while not everyone believes in the healing properties, everyone can enjoy it on a superficial level, simply put, it smells good. However, the essential oils used have varying properties than can significantly change and enhance the experience. Different oils will vary the gay massage, from the relaxing qualities of lavender to the invigorating powers of lemongrass. There are numerous oils and even more combinations that can help you with whatever you are dealing with at the time.
Aromatherapy Arousal
Aromatherapy is used to enhance the gay massage, and the only way you can relax and enjoy the experience is if you know exactly what is going to happen and why. Ideally the sexy gay masseuse will talk to you about how you are feeling, whether you are anxious and irritable, tired or stressed and what you want to get out of the gay massage. They should tell you want oils they think will help you the most and talk you through the process they have planned.
Relaxing Gay Massage
Good communication is important to allow you to relax a discussion in advance about how you want the gay massage to play out. If you are getting a sensual aromatherapy gay massage from one of the Gay Escorts at Sleepyboy.com then you can specify exactly how you would like your gay massage or you can let them just use their experienced hands to excite and relax you. Too much talk will, of course, distract you from the massage, so it is all about balance.
Aromatherapy Oils
The oils are typically used in two ways. The oils are combined with a carrier oil and applied directly to the skin during the massage or they can be burned in the room, using an oil burner or diffuser. Either way, the benefits of the oils will be felt straight away and for a while after the massage. It is important to discuss any allergies or dislikes before you start. Everyone has certain smells that they dislike and just because you aren't allergic doesn't mean you shouldn't ask to avoid them.
Aromatherapy oils, just like a Gay Massage is a matter of personal preference and if you have a specific like or dislike or a certain aromatherapy oils, or you want your gay masseur to touch, rub or massage you in a certain way then make sure they know about it in advance so you can spend you massage time in complete relaxation.
Gay Escorts, Bi-Sexual Escorts & Transgender Escorts in London, Manchester, Leeds, Birmingham & The whole of the UK
A major change has taken place in the last five years, where you can see an increasingly obvious decline of the gay escort in London and the gay escort in the UK. The reason for the decline of the male escort on the streets is the increase of the internets popularity. There are many reasons the gay escort in the UK has moved business online. A bi escort in London can feel more secure and can find far more clients online amongst many other reasons.
With the popularity of the gay escort in the UK and the openness of the gay community, there are many homophobic gangs which harass popular spots where one can find a gay escort in the UK. The same is said for the bi escort in London. Though the bi escort in London isnt gay and doesnt focus only on males, they are often harassed by anyone that disproves of their acts. The internet offers a safer place where both a bi escort in London as well as a gay escort in London can do business without the worry of being harassed or tormented based on their sexual preference.
Also, the bi escort in London can find a lot more business by posting an ad online rather than standing on the street where they once were. The bi escort in London also has a place in many of these online websites. The online world offers many customers that may have been uncomfortable or unable to approach a gay escort in London to do it in a more discreet and secure way. Instead of asking inappropriate questions, especially for first timers, a client can look at what the bi escort in London offers and then contact them for service. When approaching a gay escort in the UK usually happens in a quick manner and the client cannot fully look at them or communicate with them, and the internet provides the client with as much information and images as the client may feel they need.
A male escort can work online in several ways. The most popular is finding a gay escort in London website which offers ads which can be posted. The male escort then creates an ad with pictures, personal information, measurements, services they offer, and prices. This makes the shopping and searching much easier. Once the connection has been made and the male escort and client are in contact they can determine the place and time to meet. From there they male escort gets their payment and its 100% for them. A gay escort in the UK can find ads online anywhere from the very inexpensive to extremely pricey, depending on the traffic in the website.
The other way that a male escort can find work online is through an agent. Very rarely does a gay escort in London actually have a "pimp" as they tend to work alone or with an agency. The agency is a great way for a gay escort in the UK to find business and to keep it consistent. The way it works with an agency is that the client looks through the different pictures and chooses a male escort. Then based on the location, services, image, and personal preferences they choose a gay escort in London. Once they find what they need, they contact the agency and set a time of meeting and location. When the male escort finishes their work and takes the money, they give a percent to the agency and keep the difference and any tips. The percent is determined based on the popularity of the agency.
Thought you can still find a gay escort in London on the streets, there are far less today than there were 5 years ago. The internet has taken over and is controlling the male escort market. Whether through an agent or working on their own, the male escort can do business in a safer and more secure manner online.