The Best Gay Escorts are listed here on Sleepyboy. Search below for Gay Escorts, Bi-Sexual and Transgender Escorts. Search for your favourite Rent Boy or Gay Masseur across the UK. We have Gay Escorts in London, Manchester and all Cities across the UK. Whether you are looking for a date, a Gay Massage or a Sauna Companion search below to find your favourite Rent Boy. This is the best Gay & Bi-Sexual Escort Directory in the UK.
Spotlight
Welcome to Sleepyboy.com
THE UK`S LARGEST INDEPENDENT ESCORT DIRECTORY
NOW SEE ALL ESCORTS PHONE NUMBERS AND PHOTOS FREE
When using an escort site, how many of the escorts are real? how many are still working? and how many sites allow non active escorts to stay on the site even if they stopped working? some sites have over 1000 escorts, but how many can you contact....test it out! try other top sites and you will see ANYONE can say we have 1000 escorts, thats easy, but how many can you contact?
---
If an Escort does not login within 30 days, you will not see the profile
"you know that you can get in touch as we check you can"
Browsing the site is totally FREE or you can view ALL photos and ALL escorts details by joining as a viewer.
For BETTER exposure escorts can upgrade their profiles by signing up and choosing one of the many packages we have on offer Basic, VIP, Silver, Gold & Platinum.
---
Gay Escorts and the Boyfriend Experience
Sometimes you want more than just casual gay sex and that is where sexy gay escorts can be of service. Imagine a whole weekend with a sexy boyfriend who is there for your every need – and that doesn't want anything back from you – that is what a gay boyfriend experience can offer.
More than Great Gay Sex
If you are looking for more than one-night stands or a succession of unsuitable, short-lived relationships to fulfil your sexual and emotional needs then spending time with a Gay Escort who offers the full boyfriend experience is a great option.
Romance in relationships is often overlooked and there is no need to go without, an educated and polite rent boy from sleepyboy.com can bridge the gap between soulless gay sex and a full-on relationship. If you need someone to be there for you in a boyfriend capacity without the reciprocal emotional investment needed from you then a boyfriend experience is for you.
Gay Boyfriend Experience
Gay escorts make the perfect boyfriends as they are educated, interesting, well-travelled, discreet, great looking and sexually skilled able to fulfil desires, indulge in fantasies and give you the time and attention you deserve without expecting anything in return. The Boyfriend experience you get from an experienced gay escort will be uniquely tailored to you needs, likes and schedule. This can include a host of date experiences like watching football together, having dinner in lovely restaurants to accompanying you on business trips across the UK and abroad.
Your Gay Escort will discuss with you exactly what you are looking for and for how long. It may be that a regular weekly date followed by mind blowing gay sex is what you are looking for, perhaps you want someone for a weekend once a month to relax and unwind with or perhaps you need someone to accompany you as a plus one to a special event. All these things and more are an option when you hire a gay escort to spend time with.
Be yourself with a Gay Escort
Sharing intimate details about your life is sometimes difficult but with a discrete rent boy you can be as open an honest as you want to be. There are very often times when gay men cannot be themselves or identify as gay in their work or home life and need some time with someone who won't ask any questions or expect anything from them in return.
Travelling alone is rarely anyone's first choice so if you are travelling on business and want a companion or going on holiday and want some great company, they then boyfriend experience can be a real asset to your trip, romance, laughter, sensuality and friendship all in one!
Romance with a Gay Escort
If you are looking for romance without any hassle, devotion without having to worry about what they want in return and something a little more soulful that just gay sex (however good it is) then spending time with a gay escort who offers a complete, discrete boyfriend experience is the perfect options to fill that space in your busy life.
Thank you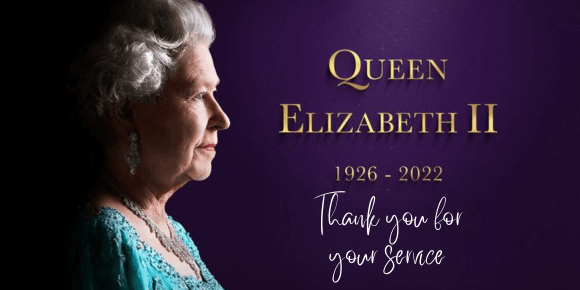 Exchange Your Sexual Fantasies for a Real Gay Escort
Sexual Fantasies can be about, related to, or include just about anything and whatever your favourite Gay Sex Fantasy is we are wondering if it is better than making real love to a beautiful man? To dream & to desire and to let our minds wander to places of fun and ecstasy is normal and healthy but have you ever acted out a gay sex fantasy and been disappointed?
Gay Escorts are Better than Gay Sex Fantasies
Most of us have acted out some of our fantasies in some shape or form, and probably have many, many more floating about in our heads. And after asking a few of our London Gay Escorts they said that in the main acting out a fantasy is a fulfilling and exciting sex experience. That bringing a sex fantasy to life was thrilling, if thinking, planning, and imagining your favourite scenario feels great in your mind then it is probably going to feel amazing on (and in) your body.
Why Sexual Fantasies are Great!
Thinking about your fantasy is half of the fun! You imagine, plan and imagine again. To drift in your mid to a place where anything you can imagine can happen and be indulged without any fear or worry is relaxing and erotic and you can be as explicit as you like!
The thing that puts most people off from turning their sexual fantasies into reality is asking for it to happen in the real world. Fantasies can be extremely personal things and while you may wish for them to become real lots of us find it difficult to ask our sexual partners for what we really want.
We as humans want our sexual desires to be catered for but sometimes, we just don't ask and here are some of the top reasons why:
We don't want to be embarrassed if the person we tell or ask to join in on our sexual fantasies thinks what we are asking for is weird or silly
We don't want to be rejected – if we ask for our fantasy to be turned into reality and we are told no, then that will crash the fantasy along with the hope of playing it out.
We are not sure how our sexual partner will respond to being asked – we don't want them to feel uncomfortable, and what if they don't even understand what we are asking for
What if we ask for our fantasy to be fulfilled and it is, and then in return we have to fulfil someone else's desires and it is something we don't want to do!
At Sleepy Boy our Gay Escorts are incredible at bringing your fantasy scenarios to life. All the rent boys available on our site will listen to your desires and help you get them fulfilled. They are experienced and wonderful and are happy to talk through any Gay Sex Fantasy you have and how you want it fulfilled without you having to feel embarrassed about asking.
Gay Escorts and Gay Sex Fantasies
The best part about using a gay escort for your gay sex fantasy is that you will never have to worry about having to reciprocate unless you want to!! Our Gay Escorts, that are available in London, Manchester and across the UK, are experts in turning the delicious fantasies in your mind into fully satisfied sexual experiences for you.
Types of Gay Massage You Should Try
Gay Escorts are not just great lovers, they are also great at giving gay massage too! Did you know there were different kinds of gay massage? Here is a quick overview of some types of massage you can ask your gay escort for.
Gay Massage and Gay Escorts
Relaxing Sensual Massage - Most of us live a fast-paced life and having a Masseur deliver a great massage that promotes relaxation and well-being is all part of having a sensual Massage. Our Gay Masseurs are available any time of day or night so whenever you are in the mood for, or can one into your busy schedule, a relaxing and rewarding sensual massage will be available to you.
Hot Tub Sensual Massage - We can't think of anything better than settling into a steamy tub with a gorgeous guy for an incredible Gay Massage – we don't think anyone will disagree!
Gay Massage in You Hotel - Gay Masseurs are available for in calls and out calls so if you want some company in your hotel then go to sleepyboy.com to see which Gay Escorts are available. We have great guys across the UK so wherever you are staying whether its London, Manchester, or Cardiff they are available to see you.
Gay Massage in a Sauna - Gay Saunas are great as they have lots of amenities and you can spend a whole day or evening exploring all the different rooms and trying out the sauna, steam room or pool and this makes them a great place to get a Gay Massage.
Erotic Gay Massage - Sometimes you have to ask for what you want and having an erotic Gay Massage using different toys is definitely something to try and enjoy. Gay Massage can incorporate any of your fantasies so remember to ask your masseuse for what you like.
Intimate Gay Massage - Having a Gay Massage can be a very intimate experience and this means you really want to get a professional and experienced Masseur who can put you at ease and give you the best massage you have ever had. The Massage experts on SleepyBoy.com give the best Gay Massages around.
Aromatherapy Gay Massage - Having some aromatherapy oils is a great idea when you are having you Gay Massage can tap into some deep relaxation. There are many different massage and aromatherapy oils available, and your masseur will be able to recommend some great options.
Gay Massage in your Home - If you are looking for a Gay Masseur to come to your home for a great night in then see the search options available on sleepyboy.com and find a Gay Massage specialist who is near to you.
Threesome Gay Massage - If you are looking for a more exotic Gay Massage then try inviting one or more people to get involved is a great idea. Taking the time to explore each other's bodies is a great way to enjoy Gay Massage in a threesome.
Find the best gay escorts for massage on www.sleepyboy.com
Gay Escorts and Quirofilia
As a sexually open-minded kind of guy who likes to hook up with a gay escort from time to time, you've probably heard of a variety of different fetishes that arouse and stimulate a pleasurable sexual response. You may already be familiar with stuff like bondage and foot fetishism, and maybe one or two other kinks.
What is Quirofilia?
Not the most common of gay sex fetishes but one of the most interesting with lots of opportunities to discover new sensations! In case you're not already aware, quirofilia is the name given to the fetish that focuses on hands and is also identified as being a partialism (the eroticisation of a particular body part). Although being sexual attracted to a specific part of the body is generally considered to be outside of the sexual interest mainstream, there's absolutely nothing wrong with getting turned on by the sight of hands and fingers.
Kinky Gay Sex
You may have already discovered that you have a secret sexual fetish, and you're sexually aroused watching a gay escort's hands glide all over your body while you're having a relaxing massage. If this fetish is completely new to you, you may be keen to explore quirofilia with a gay escort on a no strings attached illicit hook up.
5 Fun Ways to Try Quirofilia with A Gay Escort
Gay Escorts are gay sex experts so if you want to try this, or any other fetish Gay escorts really are the best men to ask. You can get exactly what you want without having to return the favour to them!
Before you excitedly explore any type of sexual kink with a gay escort, it's important that you show respect by talking about your fantasy and requesting consent.
Since hands are significant sexual tools, there are unlimited ways in which you can use them to your arousal advantage.
Glove it Up - Ask your gay escort to wear an outfit that includes the addition of leather gloves. You'll get your kinky kicks from watching him slowly pull on each leather clad finger before peeling away the glove and seductively revealing hands and fingers.
Fetish as Foreplay - Use quirofilia as a form of foreplay by engaging in playful games that involve plenty of hand movements. You can play strip poker or strip tiddlywinks.
Perfect Hands - Ask your gay escort to give you a hand massage and return the favour. If your nails could do with a tidy up, a manicure may work just as well in eliciting an equally pleasurable response.
Oil it Up - Apply massage oils to the skin and focus your attention on your gay escort's hands as they work their magic on your body.
Relax, Recline - Sit in a reclining position to enjoy the best view of an erotic double the pleasure hand job.
Whatever kinky gay sex fetish you want to try find the best gay escorts to try them with at www.sleepyboy.com
13 Different Types of Sex Gay Escort
There's someone out there for everyone! Gay culture has a handy way of distinguishing one type of gay male escort from another. No matter what your sexual preferences are, or the type of man you are ideally looking for, our Gay Escort guide will guide you in the right direction. Tall, rugged, hairy, slim, toned, flamboyant – they're all there. So, the only thing that you need to decide now is - what's the way forward for you?
Read through our list for a comprehensive guide that can help you make an informed choice
Bear. For those who prefer a solid physique, this could be the one. A bear is typically an older, larger, and more rugged man. He will also be hairier than some.
Cub. No mystery here! He is simply a younger version of a Bear.
Otter. A hairy but slimmer man, with a more toned, tanned physique available – if that's your thing.
Jock. A harder man out of your gay escort choices. He will be into fitness, strength, and maintaining his ripped body in a big way.
Show Queen. Exactly as he sounds! This gay man will be flamboyant, very keen on drag, art and musicals, but most of all always putting on a good show. If you enjoy the limelight, then walk this way….
Circuit Queen. Hmm, how to describe? He will be fastidious about his appearance, and this typically involves dressing in a certain way – high top trainers, tank tops and sporting very short shorts. Like a Show Queen, being a Circuit Queen is all about strutting his stuff.
Chub. As bold as it sounds. A larger, hairier man with a softer, plumper, rounded body to enjoy. This cuddly man will be less outgoing than other types of gay escorts.
Twink. One of more well-known descriptions, this a young, slender, relatively hairless man who usually teeters on the confident/arrogant border. If you're looking for a strong personality, then a twink could be the best gay escort for you.
Pup. Again, this doesn't need a lot of description. A pup is a younger gay escort who is generally sweet, eager, and possibly naïve. He will often play a submissive role with a slightly older gay partner.
Gipster. Someone who is fond of the indie-lifestyle and very much has their own style. They normally like to hang out with other gipsters so if you like your escorts a bit off the beaten track, then this could be the man for you.
Daddy. This gay male cultivates that older, salt n' pepper look. He's established, wealthy and likes to treat a younger man by splashing the cash on a lavish lifestyle.
Wolf. As the name suggests, this a very sexually driven type of male escort. With only a semi-hairy body, he has a mysterious quality to offer you.
Daddy Chaser. Another type of escort which needs little definition. He will be infatuated with older men and usually a twink himself.
To find your perfect Gay Escort visit www.sleepyboy.com
How To Find Great Gay Sex on a City Break
The best thing about being on holiday is that you really get away from it all and relax, even if your itinerary is busy, being away from your normal routine and trying something new is a great way to recharge. The same can be said for sex, trying new things and experience new ways of having sex can really energise you. When you put the two together and have new sex while on holiday it can be mind-blowing and something you will remember forever.
Gay Escorts on a City Break
Because it is new and exciting sex in a new and exciting place, finding that person to have the sex with can be a little more challenging, but this is what makes it great, makes it better, makes it more interesting and more memorable, you are not falling into old routines, and you are not picking the same type of guy for the same type of gay sex. So, choose someone new, choose something new and really enjoy holiday sex for what it is.
Great Gay Holiday Sex
Whether it is new sights, new smells, new tastes or new people, being on holiday can me us excited and make us horny, forget finding that one Hollywood holiday romance, this is not what we are taking about, new holiday sex does not have to be truly romantic, but it does have to be hot, and it does have to be exciting. Holiday sex may also release some sexual inhibitions making us open to things we had never tried before, relaxation, lots of sleep and an adventurous spirit can make us also adventurous in the bedroom so take advantage and explore your sensual sexuality.
So how to find the man to have great gay sex on holiday with – there are a few ways:
Take a Gay Escort with You – This is one of the best ways to have holiday sex, not only will you have a handsome and charming companion, but you will also have someone who is willing and ready to meet all your sexual needs on holiday without you having to reciprocate and think about his needs – we think that sounds like perfect holiday sex. www.sleepyboy.com has an amazing assortment of sexy guys who are available for both UK and international travel.
Find a Gay Escort there – perhaps you don't want a companion all the time, or you are travelling with people already but want to experience some great holiday sex wherever you are in the world, then look at the international escorts section of sleepyboy.com and find the location you are going to and message ahead to let them know you are coming, and you want to cum!
Remember that holidays do not have to be in exotic locations across the globe you can holiday on the UK, on a city break or even if you are travelling to UK cities for work, there is great gay sex to be had across the UK if you look out for it. However, we must admit, having sex on a warm beach or in front of a roaring fire in a ski resort does sound better that hotel room in Leeds!
Steamy Anal Sex Techniques
Gay Escorts are skilled at and love anal sex. Whether giving or receiving these hot guys know everything there is to know about anal sex and they are happy to share their knowledge with you. The best way to get experience in steamy anal sex is to spend time with a gay escort. Find the hottest guys with the best technique on www.sleepyboy.com
Gay Escorts and Anal Sex
For some men, anal sex is a subject which can cause anxiety, and this really doesn't have to be the case. Sometimes anal sex can be seen as a taboo and many people lack knowledge about it, which can lead some to believe it will be unpleasant. However, this isn't the case, and the more you know about anal sex, the higher quality anal sex you will experience.
Difficulties can arise if the opening to the rectum is too tense, thereby initially becoming difficult for penile penetration, but once the penis is in, the rectum will expand, and it can then enlarge enough to accommodate your partner with ease. There is a lot of pleasure to be found from having anal sex, as the anus has many nerve endings, and upon penetration, the penis will stimulate the prostate gland, which can lead to fantastically intense orgasms.
Orgasmic Anal Sex
Anal sex is not only physically stimulating but psychologically invigorating too; as it is something incredibly intimate and erotic, and there also is a certain degree of trust surrendered to the giver.
Get to know your body, become comfortable, and experiment with different kinds of stimulation. Taking things slow and gentle is the best way to get started, as it will relax your internal sphincter. Experimenting with sex-toys, dildos, and anal beads as these are a great way to discover what you enjoy and learn distinct methods of reducing possible pain, as pressure and friction can be caused. You can reduce pain by making sure that you use enough lubricant; each person is different and will react to anal penetration differently, so using a good lube can be vital when pushing forward with the pleasures of anal sex.
Lubrication is the Key
You can never have enough lube! Practicing relaxation techniques, and deep breathing, can help with penile insertion. Communicate openly with your partner, and if things become uncomfortable, stop.
It may seem a little obvious, but it is important to think about anal hygiene. Good hygiene standards will make for a much better experience, and as well as looking after your own health, will prevent any embarrassing incidents with your gay escort.
Anal Sex Positions
Different positions can also help with comfort; but once again this is all down to the individual, as the size of erection and degree of curvature to the penis can come into play. Many men find it easier when their knees are bent in towards their chest; whether you are kneeling or lying on a bed, this position tends to be a good one to start with, as the anal canal is elongated. Always remember try to relax; so many irrational thoughts can run through your head when experiencing anal sex, but there is really no need for such worry.
Take your time, learn to relax, be comfortable and open regarding the feel of pressure on your anus, and you will soon learn how to have amazing, pain-free anal sex every time.
All About Rimming
Rimming is a great joy of gay sex, but many gay men are a little nervous about doing it for the first time, or even having it done to them!
Gay Escorts and Rimming
For absolute rimming pleasure you should spend time with a gay escort, they will play with your ass until you know exactly what it feels like to be rimmed, and then to give that in return. It is such fun and feels amazing it is really something every man should try.
Anal Rimming and Gay Sex
Anal oral play may not quite be to everyone's taste, as it can come with a certain level of ''ick'' factor for some people, gay or straight; but this really doesn't have to be the case, as analingus, or ''rimming'' can provide a multitude of pleasurable sensations. As your anus is filled with nerve endings, when it's tickled with a tongue it can result in heightened sensations; feelings that are deeply sensual.
Rimming – How To
Your first step is to make sure that you're clean; go to the bathroom, and have a shower using warm, soapy water, and clean all around your anus; you can employ the service of a douche if you like, an accessory which squirts a stream of warm water into the anal canal, if you get really hung up on the cleanliness factor; when you feel the natural urge to expel the water, the douche will rinse any remaining faecal matter from the colon.
Don't get overly vigorous with regards to the anal cleaning, as you can easily damage or tear the tissue of the anus, as the skin is so thin. If you can't get past the ''ick'' factor when performing this routine, then you can use something called a Dental Dam, which is a specially designed appliance which acts like a condom, because it causes a barrier between the anus and the mouth. Personal grooming can help to keep things clean and reduces the risk of anything embarrassing clinging on to where it shouldn't.
Amazing Gay Sex Experiences
Rimming and anal play can be anything you desire; it can be stroking, caressing, pressing, or licking; the tongue can penetrate the rectal opening, or not. Experiment with various positions; some may well make you feel too open and vulnerable, but don't be hesitant to spread the buttocks. This is all part of the inherent enjoyment, as you're making room for your tongue.
When it comes down to any kind of anal play; whether this is foreplay leading towards anal sex or the main act in and of itself, we all have the same concerns, and with the correct preparation, there is really nothing to worry about.
If you have a suspicion that you might soon be lucky enough to experience anal play, then some common sense can come into play too. It sounds funny, but it's better to avoid any foods that will naturally make your body produce more gas; doing this will reduce some of the anxieties that people get caught up with when the words rimming, and anal play come into the conversation.
Rimming and anal play is a sensory experience that many people enjoy; it certainly need not be a taboo, as it can be practiced both safely and hygienically, and give you many hours of hot pleasure.
Dealing with Large Cocks and Gay Escorts
A nice gay escort with a huge cock is the fantasy for many gay men, and fortunately this can be a reality when you find a gorgeous gay escort on www.sleepyboy.com.
A large cock, while great in fantasy land can sometimes cause problems you didn't expect or fantasise about, so here are some tips to help you navigate a monster cock.
Huge Cock Gay Escorts
The biggest problem men fear if they are faced with an enormous manhood is mainly one of a practical nature – first of all, will it fit? And second, will it hurt?
Huge Penises & Anal Sex
We are not just talking about a nice meaty penis; a well-hung man is a joy to behold, and most cocks are perfectly acceptable for gay sex. For this blog we are looking at how to handle a really big one, larger than average, as seeing a huge cock for the first time can be a little intimidating when you consider it in relation to your tiny ass hole!
However huge cocks are not to be avoided when it comes to great anal sex, all you need is a few sexy tips, a bit of patience and a lot of lube, and you will be able to enjoy his full manhood just the way you like it. If you are looking specifically for sex with a huge cock then did you know you can search the biggest gay escort directory by cocksize, so you are able to choose just what you are looking for.
Tips for dealing with huge cocks
As Gay Escorts are also experts, they will be able to ease you into having amazing anal sex, whatever size of penis you are faces with. Here are some top tips if you are faced with a huge penis:
Use toys to relax – Using anal sex toys is a great way for you to get familiar with how it feels to have large items in your anus, you can start will small slim dildos and work right up to something large that resembles a bigger than normal penis. Taking it slow and steady over time will help your anus relax and expand so you can take the bigger cocks no problem.
Lube is your friend – Lube, lube, and more lube will literally help smooth things along, both with sex toys and hard cocks. Ensure you put some lube up your ass along with on the penis so that there are smooth edges all round and don't be worried about applying more as you go on.
Explore anal play – If there is a real monster cock in the room and you feel a little scared, start with anal toys until you feel relaxed, happy, and horny enough to try taking that huge cock a little at a time
Communication – Start slow take it a little at a time and keep communication about what feels good and when you are ready to take a little more, don't feel bad about slowing down – often that can also feel amazing!
Gay Escorts Can Be for More Than Great Sex
Gay escorts are amazing at gay sex, but in addition to that they are all also really hot, friendly, sexy guys who can offer much more than just an orgasmic experience if that is what you are looking for.
Gay Escorts More Than Sex
Gay Escorts have come a long way in recent years and the highly innovative way that Gay Escorts use the internet ensures you can always find what you are looking for and are able to view and compare Gay Escorts quickly and easily using great directories like www.SleepyBoy.com
Gay Boyfriend Experience
The development in Gay Escorts means that along with a quick date with a hot escort just for sex, you can also find guys willing to fulfil your every fantasy, desire and other services including Gay Escorts which offer a lot more than just great Gay Sex. From romantic candlelit dinners and relaxing massages to dinner shows and shopping trips - Gay Escorts are great companions along with being great sexual partners.
Sophisticated Gay Escorts
Gay Escorts are in a class of their own, highly sophisticated and possess the desirable qualities a discerning gentleman requires, whether you are looking for a companion to show you around town, or to accompany you to a private function, elite escorts are a perfect fit. From Museum Visits to holiday companions there are many escorts on sleepyboy.com from which you can choose from. The Elite Gay Escorts are professionals who are great at making you feel wanted and wonderful while being fun and interesting company at the same time.
Time Well Spent with a Gay Escort
Gay Escorts are available for a few hours, overnight, a weekend or longer – each one has a unique approach so you can spend time finding the perfect one for your needs. We can supply you with a few helpful suggestions regarding how best to start your evening off, which will impress your high-class male gay escort - your efforts won't go unnoticed either!
Consider a cocktail bar to start, an ideal contribution towards your 'breaking the ice' with your gay male escort, let him know what you like him to wear – he can turn up in anything from full black tie to smart casual. If you fancy a bite to eat, then it's worth mentioning that quaint gastropubs are a superb option for a wide range of food choices, accompanied by a friendly relaxed atmosphere, hotel restaurants and fine dining establishments are also great options.
Satisfaction with a Gay Escort
Your Gay Escort will want you, above all, for you to be happy so when you are planning your adventure together be sure to be open and honest about what you want from him when you engage his services. There is never any need to be shy when hiring the services of an elite gay escort, the more specific you can be about what you are looking for, the more he can plan to meet all your needs. This can be anything from your favourite flowers to your favourite sexual position.
Gay escorts are the most exciting and interesting Gay Escorts to hire, suave, sophisticated, and ready to please they can be discreet and polite if you want to take them to a public function or hot and horny if you just want them in bed.
Gay Escorts, Bi-Sexual Escorts & Transgender Escorts in London, Manchester, Leeds, Birmingham & The whole of the UK
A major change has taken place in the last five years, where you can see an increasingly obvious decline of the gay escort in London and the gay escort in the UK. The reason for the decline of the male escort on the streets is the increase of the internets popularity. There are many reasons the gay escort in the UK has moved business online. A bi escort in London can feel more secure and can find far more clients online amongst many other reasons.
With the popularity of the gay escort in the UK and the openness of the gay community, there are many homophobic gangs which harass popular spots where one can find a gay escort in the UK. The same is said for the bi escort in London. Though the bi escort in London isnt gay and doesnt focus only on males, they are often harassed by anyone that disproves of their acts. The internet offers a safer place where both a bi escort in London as well as a gay escort in London can do business without the worry of being harassed or tormented based on their sexual preference.
Also, the bi escort in London can find a lot more business by posting an ad online rather than standing on the street where they once were. The bi escort in London also has a place in many of these online websites. The online world offers many customers that may have been uncomfortable or unable to approach a gay escort in London to do it in a more discreet and secure way. Instead of asking inappropriate questions, especially for first timers, a client can look at what the bi escort in London offers and then contact them for service. When approaching a gay escort in the UK usually happens in a quick manner and the client cannot fully look at them or communicate with them, and the internet provides the client with as much information and images as the client may feel they need.
A male escort can work online in several ways. The most popular is finding a gay escort in London website which offers ads which can be posted. The male escort then creates an ad with pictures, personal information, measurements, services they offer, and prices. This makes the shopping and searching much easier. Once the connection has been made and the male escort and client are in contact they can determine the place and time to meet. From there they male escort gets their payment and its 100% for them. A gay escort in the UK can find ads online anywhere from the very inexpensive to extremely pricey, depending on the traffic in the website.
The other way that a male escort can find work online is through an agent. Very rarely does a gay escort in London actually have a "pimp" as they tend to work alone or with an agency. The agency is a great way for a gay escort in the UK to find business and to keep it consistent. The way it works with an agency is that the client looks through the different pictures and chooses a male escort. Then based on the location, services, image, and personal preferences they choose a gay escort in London. Once they find what they need, they contact the agency and set a time of meeting and location. When the male escort finishes their work and takes the money, they give a percent to the agency and keep the difference and any tips. The percent is determined based on the popularity of the agency.
Thought you can still find a gay escort in London on the streets, there are far less today than there were 5 years ago. The internet has taken over and is controlling the male escort market. Whether through an agent or working on their own, the male escort can do business in a safer and more secure manner online.