The Best Gay Escorts are listed here on Sleepyboy. Search below for Gay Escorts, Bi-Sexual and Transgender Escorts. Search for your favourite Rent Boy or Gay Masseur across the UK. We have Gay Escorts in London, Manchester and all Cities across the UK. Whether you are looking for a date, a Gay Massage or a Sauna Companion search below to find your favourite Rent Boy. This is the best Gay & Bi-Sexual Escort Directory in the UK.
Spotlight
Welcome to Sleepyboy.com
THE UK`S LARGEST INDEPENDENT ESCORT DIRECTORY
NOW SEE ALL ESCORTS PHONE NUMBERS AND PHOTOS FREE
When using an escort site, how many of the escorts are real? how many are still working? and how many sites allow non active escorts to stay on the site even if they stopped working? some sites have over 1000 escorts, but how many can you contact....test it out! try other top sites and you will see ANYONE can say we have 1000 escorts, thats easy, but how many can you contact?
---
If an Escort does not login within 30 days, you will not see the profile
"you know that you can get in touch as we check you can"
Browsing the site is totally FREE or you can view ALL photos and ALL escorts details by joining as a viewer.
For BETTER exposure escorts can upgrade their profiles by signing up and choosing one of the many packages we have on offer Basic, VIP, Silver, Gold & Platinum.
---
New Year, New Escort: Try Exploring a New Side To Your Sexuality or Sensuality!
We all like a fresh start, and to introduce something new into our lives - and there is no better time of year to do this than the New Year. We all tend to focus on our appearance, and make New Year resolutions about how we would like to be so much slimmer, or gain a little extra muscle and so forth, in hopes that it will better our lives – which, in some ways, it does. But true happiness and contentment in life comes from something deeper. You also need to focus on your personal well-being, and a part of this process is to ensure that you're true to who you really are.
Embrace your Sexual Kinks
Throughout Western culture, there are certain areas which have become suppressed, due to conditioning regarding what might be perceived as being "socially acceptable" or not. One of the first things to soon get bruised is our sexuality - as we are compelled to behave and conform in certain ways that a majority deem acceptable, so therefore we can grow up living a life not being totally true to ourselves. This can be very damaging over time, as it can leave us feeling unfulfilled; this is why it is vital that you explore some of the deepest fantasies you may hold, and there is no better means of doing this than with a sexy Gay Escort.
Try Something New
You may already be familiar with the procedure of hiring the services of a Gay Escort from the great choice at SleepyBoy.com, and you may retain the services of the same person, but have you ever considered trying something fun, risqué and new? Add a little excitement into your life by arranging a meet-up with a rent boy who may well challenge your perception of sex - or make you look at it from a different perspective. If you tend to be a domineering kind of partner, why not place yourself in the role of a submissive? Alternatively, why not totally challenge your sexuality by engaging the services of, say, a Trans Escort?
Choose a Gay Escort
You may prefer to try being massaged by a Muscle Guy, someone who uses his strength to knead your body and pull it into position, before bracing his well-oiled body against yours to correct your alignment - or perhaps you might like to try your hand at Tantra, and experience a prostate massage for the first time; something which may bring you out of your comfort zone for a short time, before your pleasure sensors take over, and you go along with them, potentially changing your life for the better!
Sexual Satisfaction
These small changes can truly invigorate and revitalise your life. The mundane, daily routines are granted a new spark, as you will have found something new to enjoy. The internet is a great resource, so why not take your time over the festive season, to become fully aware at what a sexy Gay Escort can provide you with? You may be surprised about what you enjoy - and we all know that if we never try, then there will be nothing gained in life.
So don't allow your sex life to become static and stagnant; add a little frivolity to the mix, and you'll adopt a new spring into your step in no time!
Escort of the Week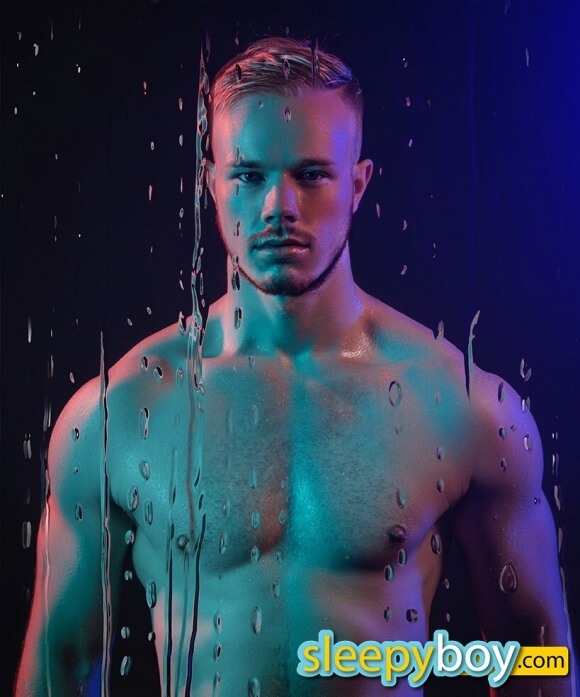 Top Christmas Cocktails you and your Gay Escort to Enjoy
If you're out for a date night with a Gay Escort this Christmas, choosing a few sophisticated cocktails to start off the evening can be just what you need to relax. There's something about cocktails that give the taste buds a lift and gives the atmosphere a boost.
Here are our top cracking cocktails to break the ice for your next meet up drinks with your favourite Gay Escort.
1. Yuletide Sangria
If you want a drink straight out of the punch bowl, a little sangria should be right up your street. Mix equal parts sweet red wine and sparkling apple cider, add in some festive fruit such as clementine, pomegranate and a few cranberries and you've got the perfect Christmas treat.
2. Winter Vodka Special
vPrepare a nice glass, put some ice in a mixer, a large shot of vodka and an equal measure of coconut cream, add a measure of clear crème de cacao and give it all a good shake and you have the perfect winter drink.
3. Hot Rum with Butter
When you're coming in from the cold with your Gay Escort and need something to warm you up then this drink should do just the job. Mix together unsalted butter, brown sugar, cinnamon and nutmeg, add in a couple of shots of rum and then top up with hot water. Give it a stir and add some cream to the top as well as an extra pinch of cinnamon and you have the perfect winter sustenance.
4. Santa Sidecar
The sidecar is a traditional cocktail recipe. Fill a cocktail shaker with ice and add a shot of cognac and a one of Martini Bianco, top up with clementine juice and give a good shake. Meanwhile, take your glasses and wet the rims, then dip in cinnamon sprinkled onto a plate.
5. Christmas Cream
Bailey's is always a staple of Christmas cocktails and it's the perfect choice to break the ice you're your favourite Gay Escort. Mix a shot of this Irish cream liqueur with an equal measure of peppermint schnapps and a shot of a coffee liqueur like kahlua. Mix with ice and give a shake up for a really great taste and texture.
6. Festive Ginger Spritz
If you are looking for something simple with a kick, try a shot of sake, a splash of ginger ale and a sprinkle of soothing cinnamon. It's guaranteed to impress your Rent Boy and break the ice of a first meeting.
7. Mulled Wine
Nothing says Christmas so much as mulled wine. It's available at many bars nowadays and is not that difficult to make yourself. Put dark sugar, star anise, a cinnamon stick and some cloves in a pan, add water and simmer for a couple of minutes. Let it cool and then add a lemon and a couple of clementine's, pour in some Cointreau and red wine (about one measure to three) and leave to chill and infuse overnight. You can also warm it through if you want a traditional mulled wine.
8. Festive Champers
If you want to impress your date with a Christmas classic, then simply mixing champagne with orange juice is another perfect option. It's refreshing and a great way to start off an evening out.
There's plenty of choice if you want some Christmas cocktails for your festive meet up with a favourite Gay Escort from www.SleepyBoy.com
Escort of the Week
Should I Save Some For The
Mince Pies?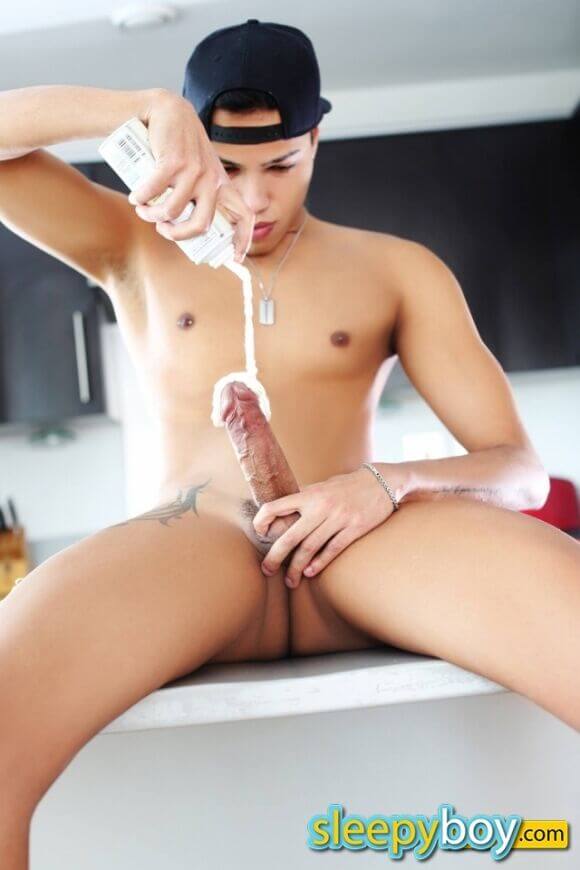 What is an Adult Baby Fetish - and how do I ask my Gay Escort to Play?
An adult baby fetish is the epithet used for an adult's penchant for being mothered by another adult. This predilection is, to some extent, role-play, but there isn't any sexual play involved - the pleasure results from indulging in the fetish of regression, and the care being given.
Adult Baby Fetish
Acting as an adult baby comprises many aspects - potentially replicating everything you can possibly think of regarding taking care of a baby. You will be fed in a highchair; or you may like to be bottle fed, you'll wear an adult-sized nappy, and nap within a cot. Of course, you will require regular feeds, and concomitant with this, it will be ensured that you are kept clean and dry. On occasion, extra charges do occur for "messy" changes.
Alternatively, however, sometimes the fetish lies within acting as the caregiver for an adult baby instead, and you may like to request that your gay escort performs that role. Some escorts will advertise that they offer these services; with others, you may have to enquire specifically. It's always best to clarify just what you desire from your escort regarding your adult baby experience, so you are not left disappointed, or embarrassed - if somehow there had been a misunderstanding concerning what was needed.
Gay Escorts & Fetishes
Many adult babies relish the care and tranquillity of being read to at bedtime, having warm milk administered to them in a bottle after being bathed and dried. Punishment, such as caning, or spanking, can be incorporated into this kind of play - whether giving or receiving, you will need the correct accessories to play out the scene in the best possible way. Many guys find an adult baby session with a gay escort highly relaxing; a way to de-stress and unwind from the busy lives that we all lead. It's a way to regress, to a world which was simpler - and the biggest concern you had was whether you'd get to play out after it had been raining.
In most major cities you will find that there are specialist venues, often called 'nurseries' which cater for the adult baby fetish. These venues are kitted out with everything you could ever wish for - including a mother and father figure, and sometimes even other adult babies to play with. These specialist fetish venues offer overnight stays, encompassing nappy changes and feeds, to guarantee the best of care. Taking your gay escort to one of these venues would be like taking your escort to any other fetish club; you need to know your escort's expectations, and boundaries, and respect these at all times.
Role Play & Fetish's
An adult baby fetish can be the ultimate in transforming your life; reducing your stress levels multifold. Guys from all backgrounds, and walks of life, seek out these services with gay escorts. Adult baby role-play can, on a deeper level, help you to overcome trauma and abandonment issues, whilst keeping it light-hearted, enabling you to benefit from a truly pure and innocent type of affection - and at times discipline; that is, if you are naughty, of course!
So when choosing your escort for adult baby play, be straightforward and honest; there isn't any need to hesitate or feel embarrassed. Ask you chosen Gay Escort if they will be willing to join you and don't be offended if they say no – there will be a guy out there to have a great time with. This fetish is one that many men like to indulge in from time to time.
Escort of the Week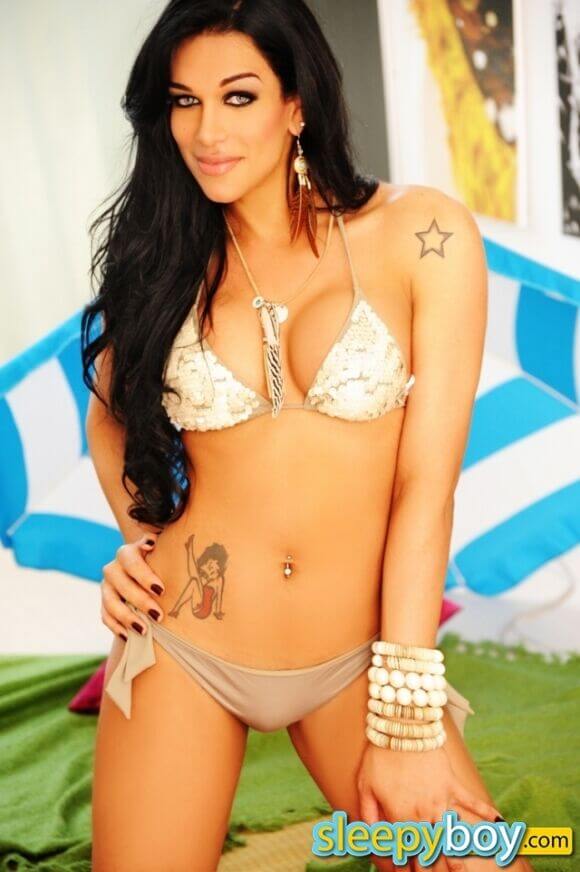 Spank Me Please!
All about spanking and fun games to play with your Gay Escort
Who doesn't like a good spanking? Whether you prefer to be on the receiving end, or would rather be the administrator, spanking is cheeky and fun, and can be incorporated into virtually any kind of role-play.
Gay Escorts & Spanking
You may like the idea of a teacher / pupil scenario, or perhaps a strict army sergeant keeping his uniformed men in line with multiple spanks to toughen them up! The only limitation is your imagination. You may simply be a pain whore, desiring multiple spankings with different operators. A nice firm hand across the buttocks, lying prostrate over the knee of your gay escort is one thing, but you may also wish to participate in ways which will test your stamina and fortitude.
Adult items such as paddles are ideal for spanking; these toys, available in different sizes, manufactured from varying materials, will deliver a mighty "thwack!" and sting!
Sex Games & Spanking
Of course, you can turn your spanking into sex games. Why not play games wherein the penalty is a good spanking, increasing the number of spanks, or the severity of them? Bondage games can also be incorporated - especially rope bondage, as this leaves the buttocks, and often the tops of the legs highly vulnerable, making them ideal targets for a good spanking.
In addition, sexy costumes, such as chaps, are great for enticing your playmate in this way, or you may prefer your gay escort to wear a specific item of clothing, allowing you to include multiple fetishes into your play. Rulers and canes are also great items for adult play; these can be used with varying pressure to achieve the desired effect. Some canes are designed to make the skin smart, and can even tear and cut the skin, so care must be taken when using any kind of spanking accessory. Of course, if it's your chosen Gay Escort administering the blows, then you will be in very capable hands indeed; they are, after all, a professional; they can easily gauge whether someone has had enough - or may need a little more to keep them in line!
BDSM Gay Escort
Spanking falls into the BDSM category, so it is always best to ensure that you and your playmate have a safe word, so things don't get out of hand. Telling them to stop, and saying "No!" often means the opposite within spanking games, so establish clarify a word between you before you start. Of course, the skin can feel tender, and it will be red afterwards, so why not try some specialist spanking cream to soothe the area? Get your gay escort to tenderly and diligently rub it into your buttocks, smoothing your stinging and punished booty...
...Of course, it needn't stop there. A little spanking goes an awfully long way when it comes down to foreplay - so don't delay, check out www.sleepyboy.com and find your favourite Gay Escort today, for some serious spanking and sexy play, that'll put you -or him - in their place - a night of dirty decadence!
The Best Christmas present to yourself is a Gay Escort!
At this time of year, we all get caught up - finding the perfect gifts for loved ones, or finishing off those bothersome projects at work, just so you can see in the New Year feeling refreshed and full of vigour; but being so busy, it's very easy to forget about yourself.
A gift to yourself!
So now is the time to direct a few of those special thoughts towards yourself, and start considering the best Christmas present that you, personally, could have - and that is, of course, some special time with a Gay Escort. Don't rush... take your time, and consider some of your wildest fantasies- the ones that you might well like to turn into a reality. Envision yourself with a hot, ripped guy - the kind of guy that dreams are made of, and imagine that he's all yours for the evening - to help you unwind, and make some of your filthiest fancies come true. Then find them on sleepyboy.com!
Hot Gay Escorts
Why not hire the services of your favourite Gay Escort for the evening, or maybe overnight, for the ultimate in high-end gifts to yourself? You could start your evening by meeting your hot rent boy in a bar for drinks to help you relax as you acclimatize to getting to know your dream guy. There's never any need to feel nervous, your Gay Escort will help put your mind at ease quickly, enabling you to feel comfortable in their company. After these formalities (!), why not head to your favourite restaurant, for a sumptuous dinner for two, accompanied by a bottle of champagne, before taking in some of the nightlife of your chosen town or city? You might wish to dance the night away, or maybe take in a theatre production, or perhaps an art house film - before heading back for a night of excitement and frivolity!
Luxury Night for you
What can truly transform your experience - and augment the luxurious ambience of hiring an escort's services, is to hire a hotel suite for the evening. Many hotels encompass spa rooms, wherein you have access to sauna-style baths or hot tubs; these provide a welcome divertissement, as you take your time to explore each other's bodies - under a flurry of bubbles, while temperatures rise! - Before heading off to the bedroom, for one of the wildest nights you could ever imagine.
Christmas Treats
Treat this gift to yourself as you would a date. Of course, this will be your dream date, so why not expand your preparations into a week-long process - whereby one day, you buy yourself a new suit for the occasion; the next, perhaps you could sample some man-scaping, heading to a Turkish barber for the ultimate in male grooming, and so forth. Going the extra mile would certainly not go unnoticed; your gay escort will certainly appreciate the trouble you have gone to. It's a guarantee that your escort will be immaculate, and more than live up to your expectations, so why not turn heads when you both walk through the door, and be the envy of every gay guy for the night?
Go on, it's been quite a year - and you've worked hard. You deserve an experience like this!
Make all of your Christmases cum at once!!!
Escort of the Week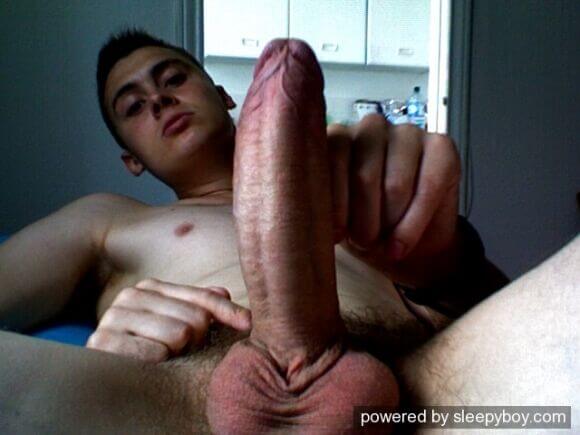 Escort of the Week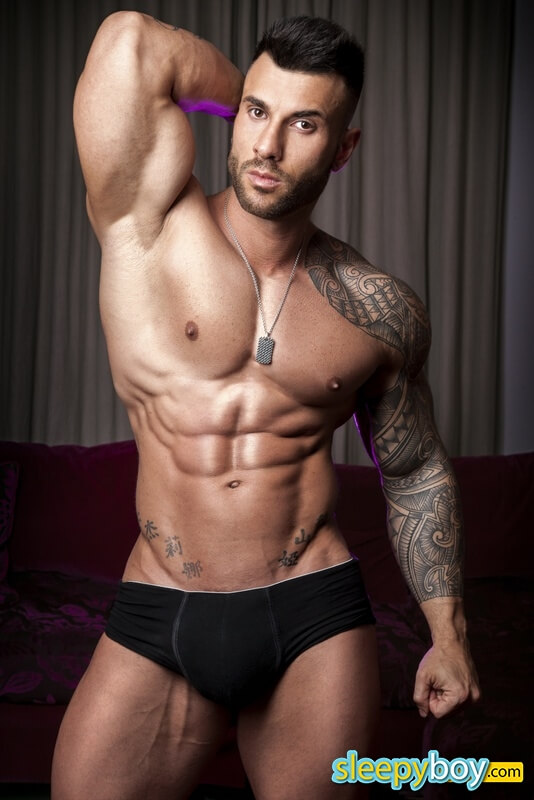 Want A Gay Escort To Really Love Your Feet?
Whether we realise it or not, we all have sexual fetishes. Some of them are more common than others, and when we find someone who truly shares the same passion for such fetishes, it can forge an unforgettable experience for all those involved.
Unfortunately finding someone who matches your fetish can be a bit tricky! This is why hiring the services of a Gay Escort can really transform your sex life, allowing you to quench your lusts and longings as you wish. One common sexual itch is a foot fetish - and why not?
Gay Escorts will LOVE your feet!
It isn't hard to see why feet can inspire such sexual desire, after all, they are what brace and support the body, and they're incredibly sensitive to boot, which in turn lends itself to an abundance of fun - and nobody knows better than a Gay Escort how to create the most wonderful, alluring foot fetish experience.
Foot Worshipper
Whether you desire being worshipped for your feet, or whether you prefer to drop to your knees as a loyal worshipper instead - either way, there's no doubt about it, you'll be in for a night to remember. A Gay Escort can truly appreciate your feet the way they should be - a tantalising and enticing exploration of all things feet. Let your escort take each of your toes into his mouth, and work each one separately, giving it the attention it so deserves. Ask your escort to demonstrate their skills, as they work their tongue and lips up and down each toe, then along the base of your foot, rubbing their body against yours seductively until every hair follicle tingles with anticipation!
Sensory Delights
Why not ask your Gay Escort if you can incorporate the use of sex toys into your session? Items like feather ticklers, or even floggers, make great accessories for those with a foot fetish: "Ticklers" do exactly as the name suggests; run the tickler down the inside of legs, until you reach ankles - while you watch them wriggle and squirm with delight at your touch - before making your way along the length of the foot - then, of course, the sole. They will be truly under your control as you excite them in such ways.
Floggers bring the best of both worlds to foot play - not only can they titillate, but you can add a quick, sharp snap across the breadth of the foot, or generate a throbbing sensation which intensifies over some gentle flogging, making the area extremely sensitive to the touch...
Enjoy your fetish with a Gay Escort
Different types of shoes, from heels to boots can also be incorporated into a fun evening of foot play enjoyed with the hottest Gay Escorts in the UK at www.sleepyboy.com
At any rate, one thing is certain: no matter how you wish your foot fetish fantasy to play out, be sure to experience it with a rent boy listed on Sleepy Boy - because they can make your dreams come true!
Escort of the Week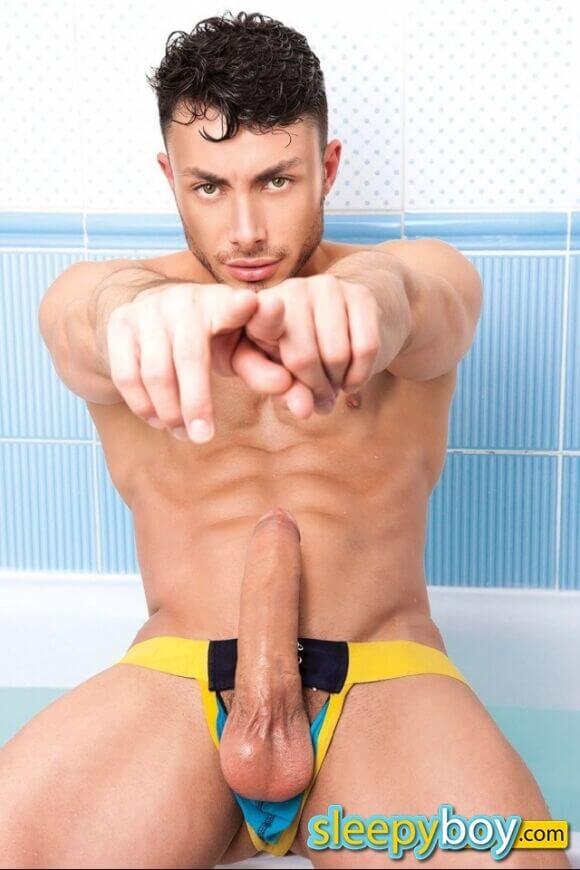 Top Movie Muscle Guys!
Everyone loves a night out - or in - watching a movie, but one thing can always make the movie better, and that's a motion picture featuring a ripped guy showing off his muscles. Many of the hot Gay Escorts on www.SleepyBoy.com are ripped and ready for action, and they look hot! So it is no wonder that Hollywood loves guys with muscles just as much as we do!
Let's take a look at some of the hottest muscle men from films both past and present:
Arnold Schwarzenegger
Taking premier position has to be Arnie - Arnold Schwarzenegger shot to fame with all-time classics such The Terminator, Predator, Commando and Total Recall, but if you want to see one of the best opening sequences of all-time when we're talking hot bodies and muscles, then check outRed Heat; from the word go, there's sweat, buttocks and guys grappling each other. A must for any muscle guy fan.
Dwayne Johnson, aka "The Rock"
If you like your film-based muscle men bald, and truly stunning, then you should thank the heavens that Dwayne Johnson, aka "The Rock", is not only found within the WWE. You can see the Rock in such action thrillers as The Scorpion King, Pain & Gain, Hercules and Doom. The Rock's golden muscles never fail to set pulses racing - just make sure that you don't get too distracted from the film's plot!
Chris Hemsworth
If you're looking for a muscle guy with soft, handsome features, yet the muscles of a boa constrictor, then Chris Hemsworth is a godlike sight in his portrayal of Thor, from The Avengers. Chris can also be found in such pop-culture favourites as Star Trek and the recently rebooted Ghostbusters. Truly a "Prince Charming" in Snow White and the Huntsman, this versatile actor never disappoints.
Tom Hardy
One of the most handsome men to walk this planet has to be actor Tom Hardy. Tom not only delivers a class performance every time, but he's known to bulk up his muscles as the role requires. To appreciate some of his finest moments, check out those muscles by watching Sucker Punch, Warrior, The Dark Knight Rises and possibly one the best films of all-time, Inception.
Will Smith
It's been a long time since Will Smith was the Fresh Prince of Bel-Air, and oh boy, has he changed! It's easy to overlook some of the more long-standing Hollywood stars, but Will has been in training for some years - and his body certainly demonstrates how his hard work has paid off. Check out his form in movies such as Bad Boys, Men in Black, Ali, and Hancock. Will is a highly adaptable muscle actor.
Jason Momoa
Jason Momoa, brought to our attention to a large degree by Game of Thrones, is an actor you should not miss if you love the muscle; see his physique in the rebooted Conan the Barbarian, Bullet to the Head, and of course, Game of Thrones itself, which showcases some of the true power embodied in those arms and thighs.
Jean-Claude Van Damme
If you fancy some flexibility with your muscle, then grab the popcorn and get ready for a Van Damme film fest! Jean-Claude Van Damme establishes exactly how, and why, muscles are the best thing ever on a guy. To get started, sit down and check out films such as Timecop, Cyborg,Universal Soldier and Bloodsport. The way this guy's body moves is an art within itself.
Escort of the Week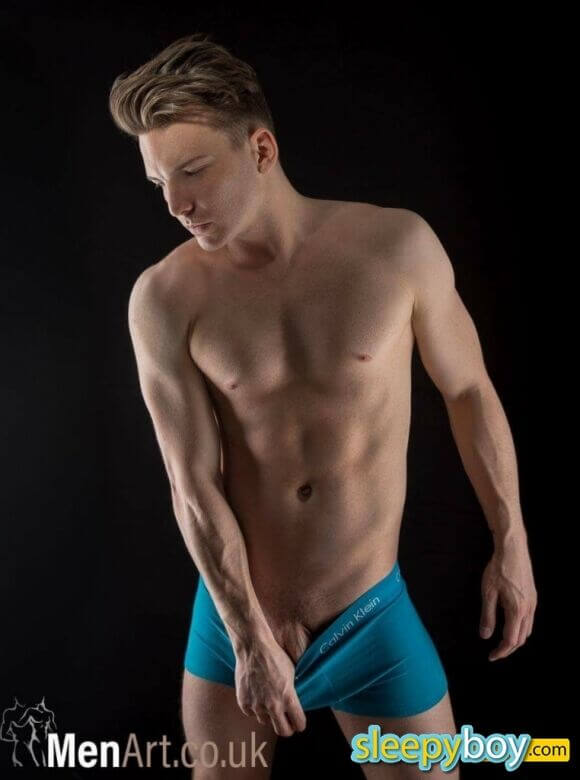 Gay Massage - Tips, Tricks and Sensuality
Gay Massage is certainly something every man should enjoy as regularly as possible. Not only is it highly relaxing, but exploring how you liked to be touched, where you like to be touched. Letting a hot gay escort explore your body will also contribute towards your sexual arousal leading up to some of the most intense and sensual orgasms you will ever experience.
Hot Gay Massage
When it comes down to massage, first of all it's advisable to consider your surroundings, you need to be comfortable, relaxed and warm. Your Gay Masseur needs to be able to manoeuvre around your body with ease so space and accessibility is essential. Building up the sensuality of the act is vital, there is never any point in jumping straight in for the good stuff - this will leave you feeling unfulfilled, and slightly disappointed. Lie on your front, and keep your lower half covered for now; this will help you stay warm and relaxed. Your hot Gay Escort can then pour small amounts of oil down your spine, and then, using his entire hands, or body, spread the oil over your back.
Tips on giving a sensual Gay Massage
A key factor in massage is this - you should try never to leave skin to skin contact, and move using fluid motions. Once the oil is evenly distributed, you can start to use more pressure. To find a Gay Escort skilled in Gay Massage visit www.sleepyboy.com
Press using the palm of your hands, and thumbs, manipulating the muscles with your fingers - his shoulders and lower back are usually good places to start - and repeat until he is relaxed... if you feel that your partner is falling asleep, this is when you up the game a little; make your way a little lower, removing the cover, and using the same motion, go over his buttocks and legs, taking each one in turn – and don't neglect his feet! Use more oil if and when needed. At this point, it's time for your lover to turn around. Work your way up each leg. Tease and torment the pubic area, but leave his penis well alone for the time being, and move onto his chest, and eventually his head and scalp. Then, repeat the process from the start, but this time take your time to discover the more erotic parts of your lover's body; a well oiled finger can work wonders on the buttocks.
Teasing increasing the Tension
Tease him as much as you can, before having him turn over to start working the magic of massage upon his penis and scrotum. Remember that massage just doesn't have to be applied using oils. There are many types of massage candles on the market which turn massage into a highly seductive sensory session, which can be incorporated in turn into light bondage and S&M play. There's a lot of fun to be had with massage, and it's just as fun to give one as to receive one, so take your time. This isn't to be rushed, and you will soon learn how to give or receive the best gay massage of your life.
Sexy Rope & Bondage Techniques with your Gay Escort
Gay Escorts love to please and for those of you who love to be tied, finding a hot rent boy with good rope technique is essential. Fortunately, you can find such a Gay Escort on www.sleepyboy.com.
Trying Rope Bondage for the first time?
Spending time with a Gay Escort in order to try something new, like rope bondage, is a relaxing and rewarding experience. You don't have to pretend you know what you are doing you can let the gay escort take control of you and the situation. The ancient art of Shibari, otherwise known as rope bondage, is one of the first types of bondage newcomers to the world of BDSM begin to discover. This is due to the fact that it doesn't require a hefty outlay, is mild in its practice, can be learned quite quickly. Other and more complex rope art and rope bondage can, and often does, follow as you explore this exciting style of sexual play.
Choose your 'Tying Style'
Generally, rope bondage is categorised by tying styles, and these are mainly classified as "Eastern" or "Western" Styles. The main difference between these rope bondage tying styles tends to be that the Eastern devotees tie in more symmetrical patterns, whereas the Western practitioners lean towards square knots and patterns made by the weaving of the ropes. It's important that if you want to explore rope bondage and tying styles that you devote some time to mastering the techniques so you know where the knots are meant to lie on the body so as not to cause discomfort.
Using good condition rope is essential. Always check the quality of your rope before you begin bondage play with your Gay Escort. Never use slipknots, or knots which can lock and fold upon themselves, and always keep a good pair of scissors handy in case of emergency. Beginners: your submissive, or bottom, should only be tied for a maximum of up to thirty minutes. The more experienced can prolong their restraint time up to an hour, this is something you can develop over time with your hot gay escort lover.
The Four Major Bondage Techniques
There are four major techniques used for binding in rope bondage. These are as follows:
Rope Wrapping: Wrapping is done by leading the rope around the body, so that the binds do not overlap. This is one of the first types of wrap most men start with, it is quite easy and feels great.
Rope Weaving: Weaving the rope requires a little more practice, you start with the classic rope wrapping technique, then employ a zigzag effect across the body, before interweaving the rope between the two wraps to create the weave.
Double Rope: The double rope technique is what is used mainly within the Western style of Shibari, as this approach will create patterns which fall beautifully upon the body. This gives a beautiful look along with great sensation.
Single Rope: This technique is used mainly within S&M, as the person is bound securely, and is often used with harnesses, which place the body into position for sex with your Gay Escort
Know your Knots
Knots also play a vital role in Shibari - sometimes it is more about how the knots fall against the body and the patterns that they make, rather than the restraint itself. For beginners to rope bondage, Square knots and Larks Head knots are a good place to start. A square knot is probably the one with which we are all most familiar, as it follows the classic example of "left-over-right" and "right-over-left" when threading the rope. For those who've enjoyed a little more practice, the Half-hitch knot does everything you possibly could want a bondage knot to do, and for the truly experienced, the most commonly used ties are the Single- or Double-Column tie. Remember practice makes perfect so keep trying, exploring and discovering.
A Classic Gay Fetish - Why we love leather!
Sexual fetishes, and certain types of clothing, have gone hand-in-hand when it comes to some of the leading male gay fantasies. But why is leather, and so the idea of a leather-clad man, such a popular and most enjoyable of sexual fetishes?
Hot Leather
Leather as a sexual fetish is not just popular in the gay world, straight, Bi and everyone in-between can fall for this smooth but strong material - but on a Gay Man it is just something a little bit special!
Multi-Sensory Experiences
Leather is a multi-sensory material, not only does it create a highly visual experience, as it can sit tight right next to the body, its smooth-to-the-touch surface makes an excellent choice for running your hands over. The smell of leather in itself can be a turn-on, as can the notion of the type of guy you may find wearing leather items.
Dominant Leather Clad Men
Leather is a very tough material, it doesn't break easily, and can also withstand a great deal of pressure. This makes for leather being the ideal choice of material for those guys whose desires lean towards the masculine and dominant side. If leather is your thing, then you're a lucky guy - you can pretty much find any type of clothing made from it! Whether it is chaps, trousers or waistcoats, this strong and sexy material will be certain to set any hot-blooded male's blood pumping.
Leather and BDSM
Leather is so popular due to its versatility; this aspect, alongside its strength, is the reason why you find so many harnesses and restraints made from this wonderful hide! These items can last a lifetime with the correct care and up-keep, which is why they are so popular within the gay BDSM community - to be precise, if you have a leather fetish, your requirements are pretty much set for life, as there's so much variety, and so many items, and even sex toys, which use leather. Not only does a leather fetish include what you would consider to be the standard for leather, it can also encompass variations, which use patent leather - this, in turn, is ideal if you also like materials such as PVC. - in addition, it is easier to keep clean, and you get a greater sheen, to create that slick black shiny look which appeals to so many.
Gay Men Look Hot in Leather
Men in leather are hot! It's as simple as that, whether you favour a bear or twink, they all look good clad in leather, and whether you prefer top to toe products, or merely just a suggestion, this highly erotic and alluring material has stood the test of time, informing male sexual fantasies since the year dot. To find a Gay Escort who enjoys a leather fetish as much as you do visit www.sleepyboy.com today.
The Sexiest Male Halloween Costumes
Hot sexy men all dressed up for a night of fun! That sounds like a fun night out to me!
Halloween is a great time of year to pick a fantastic costume and indulge in a bit of fantasy for a night. Our hot Gay Escorts are happy to accompany you to some fun spooky parties or for a more intimate experience incalls and outcalls are available.
All Hallows Eve, celebrated traditionally on the 31st October, although you will, of course, find Halloween events and parties going on throughout the latter part of October - so let's take a look at some of the very sexiest Halloween costumes for men!
We all love horny men - so why not don some hooves and a tail and grab a pitch-fork and become one of the most devilish of characters for the night, by disguising yourself as Satan. You'll be sure to bring the heat to the party.
Become a pillar of mythology, if you possess the chest - and are a little bit hairy. Why not consider becoming a Centaur? Half man, half beast! Unleash the wild animal in you!
Pokemon is all "GO!" at the moment... so grab the zeitgeist and sport a cute yellow Pikachu costume. Let the games begin! - see how many guys run around trying to find you!
A classic gay fantasy! Become a sailor boy for the evening – after all, Halloween doesn't have to be creepy! Grab yourself a sailor's uniform and set sail for unforgettable night!
"Bela Lugosi's Dead!": Become a sultry vampire. Vampires never go out of fashion - and, as pop culture has shown us, they are one of the sexiest horror characters to ever appear on screen. It no longer has to be just about the cape.
Dr Frank N. Furter: You don't have to wait till "The Rocky Horror Show" is at a theatre near you to dress up and have fun! Become a sweet transvestite and have Rocky drop to your feet as the iconic character from this all-time cult classic. It's just a jump to the left!
A unicorn: Who doesn't admire the majesty of these loveable horned horses? You will find pretty much all the unicorn accessories you may possibly need - to turn heads, and become the mythological stallion of your dreams.
Superheroes: Why not become your favourite superhero? The list is endless, from the ever-popular Marvel franchise of characters, to the dark and brooding DC take on Batman and Superman. You will be sure to find a hero which suits you.
We all love fairy tales. Why not have fun, and embrace your creativity and become a evil but majestic King or even an evil Prince for the evening? You can let your imagination run wild and adopt all your favourite elements from some of the wickedest characters from film and literature.
Camouflage Costumes: Whether you favour a military man, or you are someone blessed with stealth, who can keep going all night long - camo clothing offers a Halloween costume which is both individual and unique, and which won't break the bank. Yet gay men love it!
Great New Guy Products for Looking Fab this Autumn
Looking great is often the first step to feeling sexy, and group of guys know this more than the hot Gay Escorts that list on www.sleepyboy.com
If you want to look good and feel great this autumn, stay at the top of your game and come first in the style stakes, here are some tips from the hottest of gay men - there are some great products to look out for in the coming months!
Shaving Style
If you like a clean, close shave and a chin that doesn't grate when it's touched you can't do worse than Gillette's Fusion Proglide Flexball. It's been out for a while but it's still pretty much the winner if you need a close shave. Gone are the electric blades that buzz as you do your morning ablutions, the Flexball moves with your chin and hits those hard to reach spots that most other razors miss.
If you have some facial hair that you want to keep well-groomed or at the right length, then the all new Philips One Blade has been advertised at length recently. For monstrous moustaches and intricate beards, it's the perfect tool for every occasion.
Shaving Balms
There's no point in having a great shave if your face looks like it's experienced the night of a thousand cuts. A soothing face balm is ideal for taking off the heat and cooling down your chin so you're ready to face a busy day at the office. If you want something that simply does the job, then Nivea's Sensitive Post Shave Balm is the perfect choice. When you're looking for a shaving balm that's a favourite with professional barbers, you can do no better than the range from Proraso which contains all natural ingredients and packs a manly punch.
Skin Care Style
As the weather turns colder during the autumn, most men need a little help with their skin care. Perk yourself up in the morning with a Bulldog Original Facewash that contains green tea and essential oils or try Naturally Active from Bodyshop. If you need something to help you with the ageing process, Keihl's Facial Fuel Transformer can bring a freshness to your complexion you may not have seen in a while.
When you want to relax with a face mask in the evening, products with viper's venom seem to be all the rage. Another choice is the range of masks from Sukin which can help balance the skin and tone up those tired features ready for a night out on the town or an important meeting.
Hair Care
Add a touch of ocean vigour to your hair with Ranco's Sea Salt Spray – a quick spritz can leave your hair smelling salty and looking great. Good styling waxes and gels are hard to come by but Dove + Styling Paste is one that seems to do a pretty good job whatever your hair type.
If you want something with a shinier finish, American Crew Pomade not only looks stylish in the bathroom cabinet, it also makes your hair look sleek and clean. And, for a natural product that makes you look as though you just stepped off a film set, Axe Natural Look is about the best you can buy.
Body Care Products
When you step into the shower in the morning, you want something that's going to invigorate your soul while being great for your skin. Mancave Cedarwood Shower Gel is made from all natural products and full of oils to make your skin feel great. Burt's Bees Body Wash might raise a few eyebrows in the shower at the rugby club but it leaves you smelling good enough to eat and ready for that night out. But if you want something that will impress friends and keep you energised, you might want to try Jack Black Turbo Wash Energising Cleanser.
A well-groomed man is a sexy thing indeed, so up your game this autumn with some of the products and tips listed here, and when you're feeling sexy, see who is available on www.sleepyboy.com to have some fun with!
Gay Escorts, Bi-Sexual Escorts & Transgender Escorts in London, Manchester, Leeds, Birmingham & The whole of the UK
A major change has taken place in the last five years, where you can see an increasingly obvious decline of the gay escort in London and the gay escort in the UK. The reason for the decline of the male escort on the streets is the increase of the internets popularity. There are many reasons the gay escort in the UK has moved business online. A bi escort in London can feel more secure and can find far more clients online amongst many other reasons.
With the popularity of the gay escort in the UK and the openness of the gay community, there are many homophobic gangs which harass popular spots where one can find a gay escort in the UK. The same is said for the bi escort in London. Though the bi escort in London isnt gay and doesnt focus only on males, they are often harassed by anyone that disproves of their acts. The internet offers a safer place where both a bi escort in London as well as a gay escort in London can do business without the worry of being harassed or tormented based on their sexual preference.
Also, the bi escort in London can find a lot more business by posting an ad online rather than standing on the street where they once were. The bi escort in London also has a place in many of these online websites. The online world offers many customers that may have been uncomfortable or unable to approach a gay escort in London to do it in a more discreet and secure way. Instead of asking inappropriate questions, especially for first timers, a client can look at what the bi escort in London offers and then contact them for service. When approaching a gay escort in the UK usually happens in a quick manner and the client cannot fully look at them or communicate with them, and the internet provides the client with as much information and images as the client may feel they need.
A male escort can work online in several ways. The most popular is finding a gay escort in London website which offers ads which can be posted. The male escort then creates an ad with pictures, personal information, measurements, services they offer, and prices. This makes the shopping and searching much easier. Once the connection has been made and the male escort and client are in contact they can determine the place and time to meet. From there they male escort gets their payment and its 100% for them. A gay escort in the UK can find ads online anywhere from the very inexpensive to extremely pricey, depending on the traffic in the website.
The other way that a male escort can find work online is through an agent. Very rarely does a gay escort in London actually have a "pimp" as they tend to work alone or with an agency. The agency is a great way for a gay escort in the UK to find business and to keep it consistent. The way it works with an agency is that the client looks through the different pictures and chooses a male escort. Then based on the location, services, image, and personal preferences they choose a gay escort in London. Once they find what they need, they contact the agency and set a time of meeting and location. When the male escort finishes their work and takes the money, they give a percent to the agency and keep the difference and any tips. The percent is determined based on the popularity of the agency.
Thought you can still find a gay escort in London on the streets, there are far less today than there were 5 years ago. The internet has taken over and is controlling the male escort market. Whether through an agent or working on their own, the male escort can do business in a safer and more secure manner online.