The Best Gay Escorts are listed here on Sleepyboy. Search below for Gay Escorts, Bi-Sexual and Transgender Escorts. Search for your favourite Rent Boy or Gay Masseur across the UK. We have Gay Escorts in London, Manchester and all Cities across the UK. Whether you are looking for a date, a Gay Massage or a Sauna Companion search below to find your favourite Rent Boy. This is the best Gay & Bi-Sexual Escort Directory in the UK.
Escorts of the Day
Welcome to Sleepyboy.com
THE UK`S LARGEST INDEPENDENT ESCORT DIRECTORY
NOW SEE ALL ESCORTS PHONE NUMBERS AND PHOTOS FREE
When using an escort site, how many of the escorts are real? how many are still working? and how many sites allow non active escorts to stay on the site even if they stopped working? some sites have over 1000 escorts, but how many can you contact....test it out! try other top sites and you will see ANYONE can say we have 1000 escorts, thats easy, but how many can you contact?
---
If an Escort does not login within 30 days, you will not see the profile
"you know that you can get in touch as we check you can"
Browsing the site is totally FREE or you can view ALL photos and ALL escorts details by joining as a viewer.
For BETTER exposure escorts can upgrade their profiles by signing up and choosing one of the many packages we have on offer Basic, VIP, Silver, Gold & Platinum.
---
Escort of the Week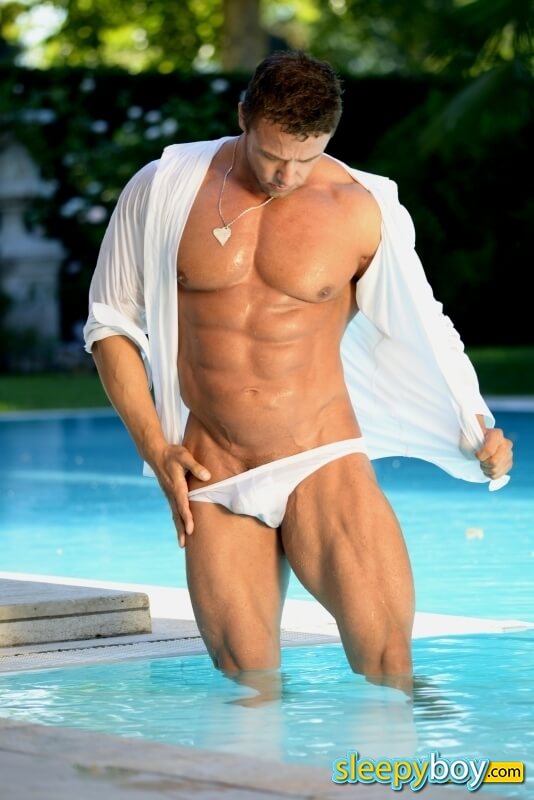 Like the look of any of these Beauties?
Checkout Which Escorts are Waiting NOW!
Just click this >>>>>
LINK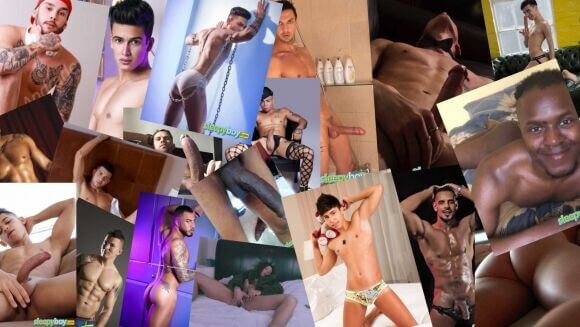 Escort of the Week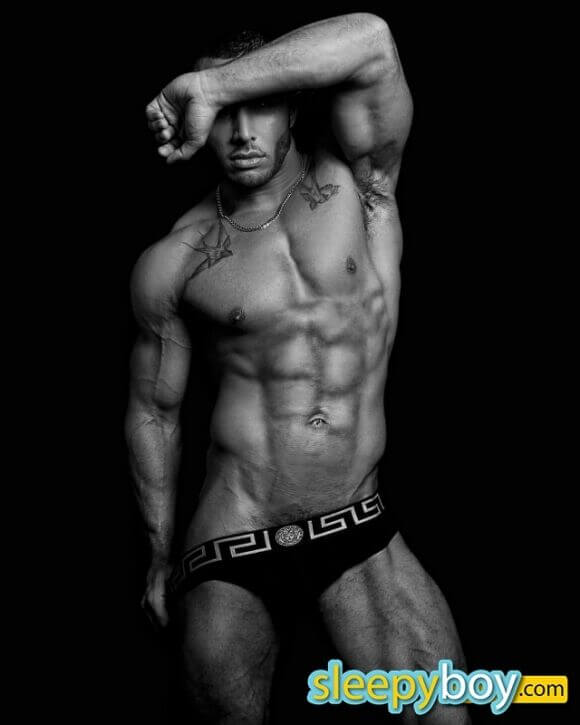 How a Tantric Gay massage can take your orgasms to new levels
Tantra simply means having sex without an orgasm, and where's the fun in that? However, the truth behind this art could not be more different to the common perception of Tantra. By using its inherent skills, you could find that your orgasm does indeed scale new heights of dizzy pleasure, and who doesn't want that?!
Where to start?
In this digital age it's easy to find instructions for most things on the internet, but Tantra should not be one of them. There are all sorts of A-Z guides for curious lovers eager to try new things and how to learn how to do Tantra, but the absolute best way to get a grip on this (pun unintended!) is by visiting an expert – someone for whom this is their day to day trade. There are many massage parlours which offer this service, but for the best experience, choose an expert. Someone who specialises solely in Tantra.
What can I expect when I get there?
A true Tantra expert will have a room dedicated to the practice. It's important to soak up a rich atmosphere of candles, joss sticks, whale music and muted light from a plethora of table lamps to relax the soul before you even start. Your gay massager will be very used to putting clients at ease and enjoying themselves right from the start. You will disrobe and be given a towel for modesty purposes if you feel that you need this. Rather weirdly and due to Tantra's Hindu roots, from hereon in your penis will be known as Lingham, which means 'wand of light'; rather unique, don't you think?
Once you are on the couch, your gay Tantra massager will begin by slowly working down the muscles in your body, head to toe to ensure full relaxation. It's important to remember that your brain is the key to creating Tantric pleasure, so concentrate on emptying your mind to achieve this. You will probably then be asked to lie on your back, legs apart so your entire Lingam area is open to your massager. Penetration does not take place during Tantric massage, but that doesn't mean that you won't experience intense pleasure.
The massage itself is a very slow and sensual one. Because your massager will have access to your whole Lingam area, he can stimulate your Lingam, perineum and bottom. But slowly and with great ease. Your penis will be touched gently and specific attention will be directed at the head of your Lingam.
What happens if I can't get an erection?
This is a fear that most men have, but in Tantra it doesn't matter. Pleasure is about more than the Lingam, so if it goes a little soft, that's fine. It's doubtless bound to pick up as the massage goes on!
What happens if I ejaculate?
A professional Tantric massager won't let that happen. Though they will be gently touching and stimulating the whole area and especially the head of the Lingam, they will back off for a bit if orgasm seems imminent.
Tantra is all about recognising your body's desires and learning how to satiate yourself in a different way to normal, therefore bringing you heightened orgasms.
Escort of the Week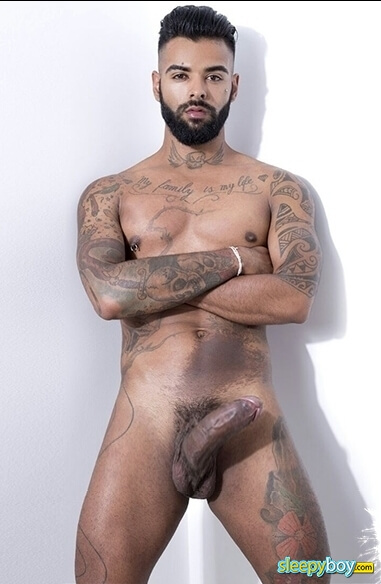 Why Gay Porn DVDS are still popular in the digital world.
It's a good question actually. With the expansion of the film and cinema world over the last century, each new step seems to trump the one before it, which is no surprise. However, we now seem to have reached a plateau of the cinematic world. The buzzwords now are: Netflix, Amazon Prime, video streaming, films on demand. Consumers are used to having their every film whim at their fingertips. But yet, there is still a loyal cohort who favour DVDs over virtual TV. Why?
To start with the basics, the sound and picture quality of streaming video is in no way as good as physical media (by which I mean tangible media, not the literally physical). And let's face it, good quality sound and vision can make or break an enjoyable viewing. Stick with the DVDs for a guaranteed way to keep that quality high, which is important if you're settling in for a while. With video-streaming, it's all too easy to just watch short clips of the action, moving from one to 'tother as you please. Which is all well and good if variety is what you're after, but if you're looking for something you can really get into, then having a DVD right there with your favourite film is far preferable to scouring the web for something which might fit the criteria, but equally might not, and then you discover that's a premium video so you have to pay. But ah-ha! Not with a gay porn DVD you don't. Stick it on your TV, your laptop, anywhere you like, sit back and relax.
They might be slightly more cumbersome to carry around than your iPad, but gay porn DVDs can be enjoyed, no matter where you are. They are not reliant on the vagaries of home wi-fi networks or dodgy internet connections when you're out and about. So even if you're in the middle of the North Sea wending your way to the Shetland Islands, you will still be able to watch your favourite scenes – over and over again....
Reliability. That's a big one on the porn scene, especially if you prefer the longer films. No-one wants an interrupted viewing experience when they're enjoying some on-screen action, so you can trust a gay porn DVD to run smoothly throughout and not let you down as you come to the end (no pun intended). Streaming porn runs the risk of becoming a victim of bad internet connections, which is a guaranteed way to irritate the absorbed viewer. So if you're looking for a particular scene, or film, or sexual activity – a DVD will give you something you can rely on.
We're straying back into the dark ages now with Added Features. Gay porn DVDs will offer outtakes, deleted scenes and all kinds of other delights on their discs, just to let you enjoy the porn a little more. There's nothing quite like taking a sneak peak round the back to intrigue and arouse you even more. And sadly, that's not something currently offered by video streaming.
Gay Escorts, Bi-Sexual Escorts & Transgender Escorts in London, Manchester, Leeds, Birmingham & The whole of the UK
A major change has taken place in the last five years, where you can see an increasingly obvious decline of the gay escort in London and the gay escort in the UK. The reason for the decline of the male escort on the streets is the increase of the internets popularity. There are many reasons the gay escort in the UK has moved business online. A bi escort in London can feel more secure and can find far more clients online amongst many other reasons.
With the popularity of the gay escort in the UK and the openness of the gay community, there are many homophobic gangs which harass popular spots where one can find a gay escort in the UK. The same is said for the bi escort in London. Though the bi escort in London isnt gay and doesnt focus only on males, they are often harassed by anyone that disproves of their acts. The internet offers a safer place where both a bi escort in London as well as a gay escort in London can do business without the worry of being harassed or tormented based on their sexual preference.
Also, the bi escort in London can find a lot more business by posting an ad online rather than standing on the street where they once were. The bi escort in London also has a place in many of these online websites. The online world offers many customers that may have been uncomfortable or unable to approach a gay escort in London to do it in a more discreet and secure way. Instead of asking inappropriate questions, especially for first timers, a client can look at what the bi escort in London offers and then contact them for service. When approaching a gay escort in the UK usually happens in a quick manner and the client cannot fully look at them or communicate with them, and the internet provides the client with as much information and images as the client may feel they need.
A male escort can work online in several ways. The most popular is finding a gay escort in London website which offers ads which can be posted. The male escort then creates an ad with pictures, personal information, measurements, services they offer, and prices. This makes the shopping and searching much easier. Once the connection has been made and the male escort and client are in contact they can determine the place and time to meet. From there they male escort gets their payment and its 100% for them. A gay escort in the UK can find ads online anywhere from the very inexpensive to extremely pricey, depending on the traffic in the website.
The other way that a male escort can find work online is through an agent. Very rarely does a gay escort in London actually have a "pimp" as they tend to work alone or with an agency. The agency is a great way for a gay escort in the UK to find business and to keep it consistent. The way it works with an agency is that the client looks through the different pictures and chooses a male escort. Then based on the location, services, image, and personal preferences they choose a gay escort in London. Once they find what they need, they contact the agency and set a time of meeting and location. When the male escort finishes their work and takes the money, they give a percent to the agency and keep the difference and any tips. The percent is determined based on the popularity of the agency.
Thought you can still find a gay escort in London on the streets, there are far less today than there were 5 years ago. The internet has taken over and is controlling the male escort market. Whether through an agent or working on their own, the male escort can do business in a safer and more secure manner online.