The Best Gay Escorts are listed here on Sleepyboy. Search below for Gay Escorts, Bi-Sexual and Transgender Escorts. Search for your favourite Rent Boy or Gay Masseur across the UK. We have Gay Escorts in London, Manchester and all Cities across the UK. Whether you are looking for a date, a Gay Massage or a Sauna Companion search below to find your favourite Rent Boy. This is the best Gay & Bi-Sexual Escort Directory in the UK.
Please follow government covid advice : England Wales Scotland North Ireland
remember also that webcam bookings are a great way to have company during these difficult times
Spotlight
Welcome to Sleepyboy.com
THE UK`S LARGEST INDEPENDENT ESCORT DIRECTORY
NOW SEE ALL ESCORTS PHONE NUMBERS AND PHOTOS FREE
When using an escort site, how many of the escorts are real? how many are still working? and how many sites allow non active escorts to stay on the site even if they stopped working? some sites have over 1000 escorts, but how many can you contact....test it out! try other top sites and you will see ANYONE can say we have 1000 escorts, thats easy, but how many can you contact?
---
If an Escort does not login within 30 days, you will not see the profile
"you know that you can get in touch as we check you can"
Browsing the site is totally FREE or you can view ALL photos and ALL escorts details by joining as a viewer.
For BETTER exposure escorts can upgrade their profiles by signing up and choosing one of the many packages we have on offer Basic, VIP, Silver, Gold & Platinum.
---
Get Over Your Ex with a Gay Escort
Get Over Your Ex with a Gay Escort
Breakups can be liberating, and breakups can be hard. Sometimes they can be both, but however you have left it with your ex-boyfriend there will be some adjustments to your life going forwards. Depending on how long, how passionate or how serious your ex relationship was will depend on how long it takes to adjust and what steps you have to take to get over the ex and the role they played in your life.
Ways to get over your Ex-Boyfriend
If you have just broken up with an ex-boyfriend then here are some quick top tips on surviving the first few days, weeks and months.
Don't call him, text him or message him in any way. It may feel very tempting but once you know it is over, what more is there to say. And most of all don't call him when you have had a few drinks, you never know what you might say!
Spend time with friends – not his friend tho! Spending time with your own friends and being a little sad, lamenting, or angry about your ex is fine. If you have joint friends, or your friends have merged over time be careful about what you say and to whom, as they may repeat it back to your ex – as they are his friends too – perhaps a friend cull is in order to ensure you can separate fully!
Spend time on things that you enjoy. Maybe getting back into your running, starting a new class or picking up that hobby that has been doing nothing for a while is a great way to take your mind away from your ex.
Have an escape plan – If you and your ex still go to many of the same haunts there are a few things you should do. The first is perhaps find some new places to hang out, and the second is to have an escape plan for the inevitable time when you bump into your ex when you are out and about.
Have some great gay sex. One of the best ways to really know that you will be fine in the future is to have some great sex, to remind you there are plenty more fish in the sea, that you are attractive and desirable and gay sex just makes you feel great.
Gay Sex with a Gay Escort
Your first gay sex outing after breaking up with an ex can be potentially complicated. If you have been with your partner for a long time having sex with another man may seem very strange, if he was your first partner then having sex with another man can seem very scary and if you are worried you will never find anyone else to love you then finding a man to have sex with can seem daunting.
Fortunately, the best advice for having sex after a break up is to find a gay escort that makes you horny and then have an amazing sexual experience with them. Having sex with a gay escort avoids the awkward situation of perhaps having sex with someone you and your ex know, or stops you having to try and find someone else to have sex with when you are feeling a little low. A gay escort will make you feel at ease and give you an incredible sexual experience, you will feel wanted and desirable after your time together ready for what you new future is going to be.
Best places for a Spring Gay Massage
The skilled hands of a gay masseuse running his hands all over your body, putting pressure in all thr right places and creating a soothing and truly enjoyable experience is something that every man needs to book into his calendar on a regular basis. If you have been neglecting some personal time of late then spring offer a great break in the year for you to reassess and book in some time that will help you rebalance, reenergize and reinvigorate.
Gay Escorts are often exceptionally skilled gay masseurs. Spring is here and there has never been a better time to try a gay massage from one of the amazing gay escorts listed on sleepyboy.com
Sensual Springtime Gay Massage
Gay Masseurs have been getting better and better over the years, with many of the adopting multiple techniques and using a range of relaxing and sensual massage oils to truly lubricate and relax the whole body before bringing you to a climatic finish. The relaxing nature of the massage and rhythmic kneading of the body, releasing all tension and creating a deep and intense orgasm is what makes these massages so popular.
Where to get a Gay Massage
Thinking of getting a gay massage this Spring? We have some great ideas about where you can start -
Countryside Massage: Getting back to nature is always a good idea and the Sprinig will have some great fresh days where you can get outside. Whether you get a relaxing massage in a park (heading indoors when you need more privacy of course) or have hiked out into the wilds so you ae not disturbed for some real outdoor massage action, having a gay massage in the great outdoors is something you should definitely try.
Poolside Massage: Not something common in the UK, but if you are lucky enough to have access to a private outdoor pool or have rented a private villa with a pool for a spring or Easter holiday then spending time with a gay escort to have a gay massage poolside is very luxurious and relaxing. After you have enjoyed getting your steamy massage you can jump in the pool to cool off.
Gay Massage is so Relaxing
Picnic Massage, as Spring begins to take shape is tempting to grab a picnic blanket, and a boxed lunch and head for somewhere quiet. Privacy for a more intimate gay massage is of course important, but even if it just a relaxing back massage a quiet picnic spot is a great place to enjoy one. Listening to nature and feeling the sun on your back is a most relaxing way to enjoy the services of a skilled gay masseur.
Luxury Hotel Massage: If you are travelling this spring, enhance your holiday or trip, or even in the area where you live with the services of a beautiful gay masseur at your hotel. Hire a lovely suite or hotel room for the evening and make a real event out of your time with the sexy gay escort who will give you the most amazing gay massage you have ever had while being totally relaxed in the luxury surroundings of the hotel you have chosen.
sleepyboy.com loves animal lovers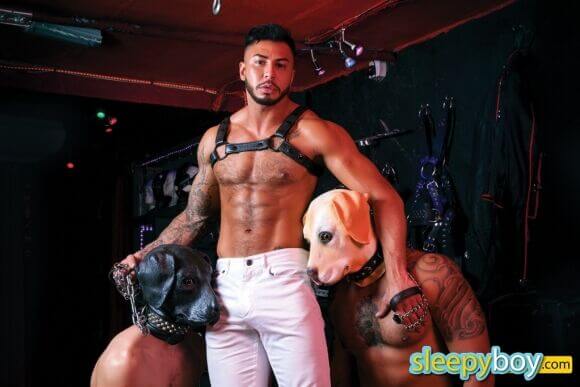 Here at Sleepyboy.com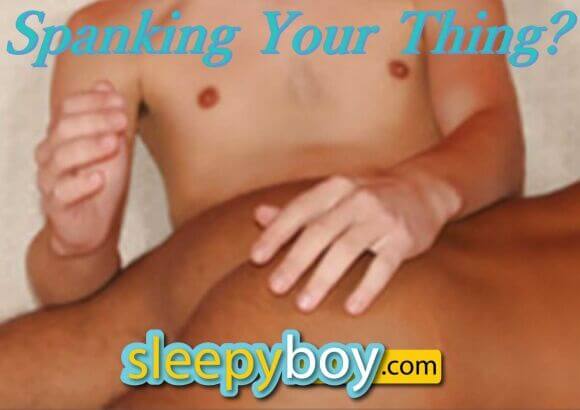 How Gay Escorts Can Boost your Confidence
Gay Escorts are truly the most amazing men on Earth, sexy, suave, sophisticated and available. They are able to not only satisfy your sexual desires but also make you feel confident and great about yourself in the process.
Expressing your Sexual Desires
If you have a sexual kink or wish then being able to play it out can be very freeing and lets you express yourself. Holding these sexual fantasies inside of you with no one to tell and no one to play them out with you, decreases your confidence and makes you feel alone. A Gay Escort is a professional who can take your needs and make all your sexual fantasies and desires come true.
Expressing your Sexuality
Unfortunately for some men being openly gay is still not possible in their day to day lives and so having satisfying sex can become impossible. A gay escort is a discrete and useful way to express your sexuality without having to 'out' yourself to your friends, family or colleagues. Great gay sex is guaranteed with a gay escort and this will make you more satisfied and relaxed that anything else.
First time nerves
Perhaps you want your first-time sexual encounter to be positive and fantastic with someone who can really make it incredible for you. Wondering and worrying about your first gay sex experience can make a huge dent in your confidence, so organising to have a very positive first sexual experience to boost your confidence with a gay escort is a great idea.
Regular Interactions
For many men having a relationship is just not possible for a variety of reasons so having a regular meet with a gay escort can not only be fulfilling sexually but also lets you let off steam, having someone listen to you and not judge wanting nothing in return is a great help to many men. Feeling wanted, feeling listened too without having to expel any emotional energy is what gay escorts excel at – that, along with amazing gay sex obviously!
Learn new skills
Perhaps you are unsure of your sexual prowess and want to be sure you can deliver a great experience with a sexual partner. If you have not had much sexual experience but want to increase your confidence and your skills, then a gay escort can be the answer to this problem. They are extremely sexually experienced and can help you discover what you like, and also how to make sure you have the confidence you need to satisfy a partner.
Confident Gay Escorts
Increasing your confidence with a gay escort is a great idea as you can be whoever you want to be with these incredibly sexy men. To find the best gay escort in the UK and abroad visit the biggest independent gay escort directory at www.sleepyboy.com
Can you Wake This Sleepyboy?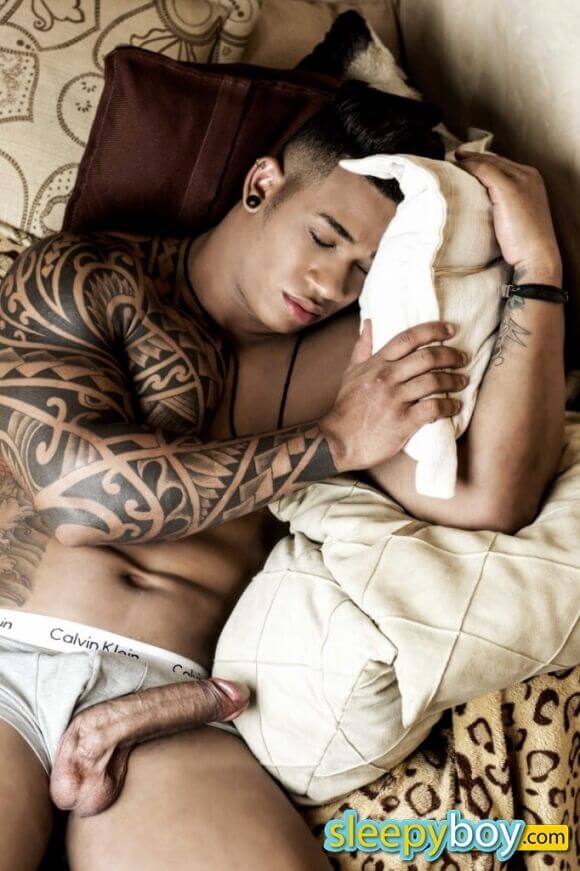 Reasons to hire a gay escort for your first gay sex experience
For many men the words inexperienced or virgin are difficult words to come to terms with, society often expects men to have all the answers and be sexually experienced as soon as they become sexually active. This is just not the case; gay porn can give a very unreal expectation about what real gay sex is and this make many men nervous about their first gay sex experience.
First Time Gay Sex
Being nervous about gay sex is completely normal for every man and for the first time and even the first few times it can be worrying about something that should be so pleasurable. Gay Escorts are the perfect answer to this nervousness to have the best first time pleasurable gay sex to make you excited for an enjoyable gay sex life to come.
Anal Sex Worries
Anal sex is the most pleasurable sexual experience, however if you have never done it before you can be worried about what to expect and whether you will do it right. A gay escort can take all those worries away, you can be completely honest about the fact you have never had anal sex before and your gay escort will make sure he takes it slow, and lets you enjoy every moment of your first anal sex experience.
Finding a Gay Sex Partner
Fining a gay sex partner, especially if you have never had gay sex before can be a challenge, you don't necessarily want to have your first gay sex experience with a total stranger who won't have any regard for your needs or wants, you want your first time to be something that you remember forever. Perhaps the best first time is with a loving and understanding partner, however many of us don't want to wait until we find the perfect man, and when we do find him we would like to be sexually experiences so we can pleasure him. The answer to these quandaries is a gay escort, friendly, professional and willing to be there to please you with no reciprocations needed, your first time will be a bench mark for all the rest.
Discrete Gay Sex
If you are looking to have gay sex for the first time but have not yet come out as gay, or you don't intend to come out as gay then choosing the right man to have your first gay sexual experience with can be a challenge. It can't be with someone you know, and a stranger may not understand how important your privacy is too you. So, the answer to having a completely discrete gay sex experience is to find a gay escort you find attractive and then meet them for a date. Gay Escorts understanf the need for privacy and you can tell them the truth about your lack of gay sex experience so they can ensure you have the best and most fulfilling time ever.
To find the best gay escorts for a first time gay sex experience visit www.sleepyboy.com, find a guy that makes you horny and then send them a message explaining what you are looking for, that it is your first time and they can lead you from there.
Escort of the Week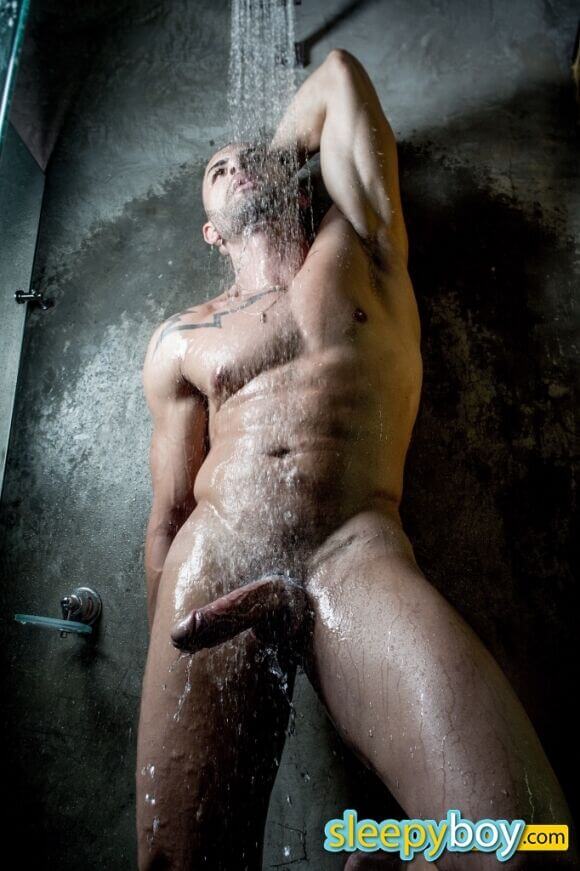 Tips for Taking Your Gay Escort on Holiday with You
As spring is nearly here, many of us turn our attention to booking a holiday, be this 2 weeks on a beach, a city break, an adventure holiday or exploring a new continent. Many of us love to enjoy these holidays but we don't want to travel alone, family and friends are perhaps unavailable to join in the holiday fun so who is the best person to take with you. The best answer to that question of course is a Gay Escort. It may not be the first person you think of to take with you but it is very common and will make for a holiday you will never forget.
Why Take a Gay Escort on Holiday?
If you want to have an incredible holiday experience then taking a gay escort with you as your devoted companion will be the best decision you will ever make. Going on a city break with a gay escort will be magical, you can visit all the tourist centres, try out all the local delicacies with a handsome man at your side, there to ensure you are having the best time of your life. Not only will you have a charming, enviable companion you will also have great gay sex as an escort can fulfil your every sexual desire without you having to reciprocate any of his desires. He is simply there to please you. Charming company and amazing gay sex, that sounds like the best city break possible! Longer beach trips are also amazing with a gay escort. Imagine lounging on a beach all day with a handsome man massaging your sunscreen and getting your cocktails, then in the evening romantic dinners or partying the night away with a sexy man, also offering the best gay sex ever. Any holiday is better with a gay escort, you can set your own agenda, see the things you want to see, have a personable and entertaining companion who is there to make you feel amazing at every turn.
Sensual Holiday Experiences
Many men take time out of their busy lives to go abroad or take a city break with a gay escort, this gives busy men the time and space to refocus and explore their sensuality with a delicious gay escort. These breaks can take the form of a city break in the UK or Europe or a weeks holiday in a sunnier climate for the ultimate in relaxations. Many men make this a regular occurrence and spending time with a gay escort who is completely devoted to them, helps them relax and not worry about day to day life, work or family pressures in a confidential and very sensual environment. This also works well for men who for many different reasons are not able to be openly gay in their day to day life and so take this time to explore their sexuality in the best way ever.
Whether you are simply looking for a handsome, companion for a trip away whether for work or pleasure or want to take a week or more to indulge in a boyfriend experience in the sunshine a gay escort is the perfect accompaniment to your holiday.
Escort of the Week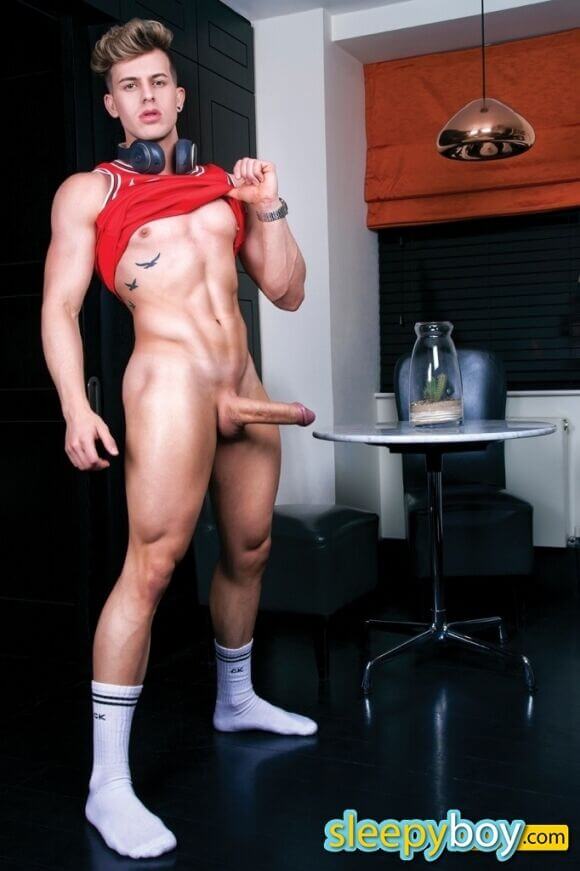 Your Thing?
How a Gay Escort can Deliver Your Tickling Fetish
Like most niche fetishes the tickling fetish will be ultimate arousal to some while completely baffling to others. The others out there who don't have a tickling fetish can't imagine the wonderful joy of being tickled to orgasm, but Gay Escorts do understand.
What is a Tickle Fetish?
It is pretty simple, you love being tickled and it turns you on. You want to be tickled and then have an orgasm from the pleasure it gives you. Simple! However, finding someone to tickle with might be harder than you think. If you have a tickle fetish you will probably be either a tickler or a ticklee a 'lee' or a 'ler'. The ticklee's are the ones who are being tickled while the 'ler's' are the ones doing the tickling – clear?
Its fancy name is knismolagnia, and it applies to both those who like being tickled (lee's) and those who do or watch the tickling (ler's). You can tickle with your hands and fingers but also with other things that tickle the body including feathers, soft spiked hair brushes and toothbrushes. It can also go on to include pretty much anything that makes a connection with the skin and makes that tickle feeling run all over the body.
Different people are ticklish in different places in the body, for some its all over, for others its pretty specific areas that both tickle them and get them aroused. Obvious places are the feet, back of knees, thighs, underarm, neck and collarbones. But anywhere can be ticklish and it simply depends on the person. Laughing is a great part of the tickle fetish and it can be contiguous between both lee and ler!
Does a Tickle fetish Include Sex?
Yes, some people just love to be tickled and that does not have to be sexual, but if you are sexually aroused when tickled then it is a sexual fetish and you love it and will orgasm from it. It is a great thing to find something unique that makes you aroused and that can be accomplished with little or no special equipment. Often men like to be tied up while they are tickled so they can't escape, they like the feeling of someone else being in control while being tickled.
The harder thing about a tickling fetish is finding someone who will engage in it with you, as with any fetish it can be difficult to ask for, and if the other person is not willing it can be quite deflating. So the answer to this is to spend time with a gay escort as they will be able to provide the tickling so you have the most magical tickle fetish experience ever.
Gay Escort & Tickle Fetishes
If you want to be tickled into orgasm then a gay escort is the go to guy to make this happen. You can find the best gay escorts near you on the UK's biggest and best independent gay escort directory sleepyboy.com. Find an escort who you like and then send a message letting him know what you want and if he can do this for you. Don't be afraid to message one or two to find ones that are happy to tickle you and have the availability you need.
Escort of the Week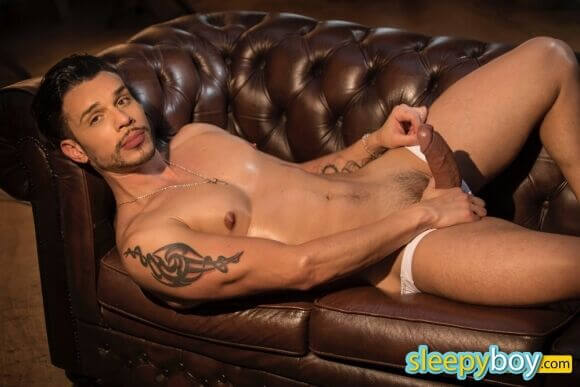 Why have an Exclusive Arrangement with a Gay Escort
Exclusivity is special. It makes you feel special and knowing someone is there for, you and just for you is something you certainly deserve. For many men, the pressures of work or family mean that they either can't devote the time to finding a romantic partner or being openly gay is (sadly still) not an option. This is where an arrangement with a Gay Escort can be really amazing.
Gay Escorts Are There for You
Gay Escorts are handsome, charming, sexy and more importantly are there to be what you need them to be. Often great gay sex is just not enough and having a more intimate relationship is important. It Is fulfilling not only sexually but also emotionally and if a man wants something more than gay sex but does not want to have the complications of a romantic relationship then an exclusive arrangement with a Gay Escort is the best idea.
Constant dating, or simply a string of one-night stands or occasional gay escorts is fine, if that makes you happy, but for many men they miss the sensual and connectivity side of companionship and it is draining simply fulfilling their sexual needs each time. Gay Escorts offer a solution to these, often dull and meaningless interactions by offering companionship, devotion, great sex and making you feel special and amazing.
Meeting Your Needs
Having a sensual man be there for you is extremely satisfying and can help both your emotional, physical and mental health. Having someone who puts no pressure on you, who will fit in with your schedule and demands nothing but who is always there sounds like a dream to many men who have busy lives. An exclusive arrangement with a Gay Escort means he will be there for you, and you alone able to match his schedule to yours, travel with you, join you for dinner, movies or simply a glass of wine and a chat after a tough day, he will brighten your day like nothing else can!
Whether it's a Netflix and chill evening or you want to indulge in your favourite gay sex fetish, your gay escort will be there and ensure you are having the best experience possible. Your exclusive arrangement with your favourite gay escort means that you have pre-agreed the way you will interact and how much time you will spend together.
Benefit of an Exclusive Arrangement
Sometimes, meeting with a gay escort can seem quite transactional, but with an exclusive arrangement this will not happen. It won't feel forced or constrained because you will know, you will see him again soon, there is no rush and you can pick up again where you left off quickly and easily. You can tell the gay escort as much or as little about your life as you want, but the benefit of having an exclusive arrangement is that he will get to know you, he will get to know your likes and dislikes and with this knowledge he can make your time together even more special.
Great gay sex is important but sometimes you may just want a cuddle and someone to talk to and by having someone who knows you, you will feel comfortable simply asking for this. Equally the more you get to know your gay escort the more you will feel comfortable asking for your deepest sexual desires and knowing he will be able to make these dreams come true!
Exclusive arrangements with Gay Escorts are the best of both worlds, you have a devoted companion who will ensure you are happy and content without the added pressure of a relationship to navigate. To find a sensual, sexy gay escort to make an arrangement with take a look at the escorts listed on www.sleepyboy.com and send your favourite a message.
Gay Escorts, Bi-Sexual Escorts & Transgender Escorts in London, Manchester, Leeds, Birmingham & The whole of the UK
A major change has taken place in the last five years, where you can see an increasingly obvious decline of the gay escort in London and the gay escort in the UK. The reason for the decline of the male escort on the streets is the increase of the internets popularity. There are many reasons the gay escort in the UK has moved business online. A bi escort in London can feel more secure and can find far more clients online amongst many other reasons.
With the popularity of the gay escort in the UK and the openness of the gay community, there are many homophobic gangs which harass popular spots where one can find a gay escort in the UK. The same is said for the bi escort in London. Though the bi escort in London isnt gay and doesnt focus only on males, they are often harassed by anyone that disproves of their acts. The internet offers a safer place where both a bi escort in London as well as a gay escort in London can do business without the worry of being harassed or tormented based on their sexual preference.
Also, the bi escort in London can find a lot more business by posting an ad online rather than standing on the street where they once were. The bi escort in London also has a place in many of these online websites. The online world offers many customers that may have been uncomfortable or unable to approach a gay escort in London to do it in a more discreet and secure way. Instead of asking inappropriate questions, especially for first timers, a client can look at what the bi escort in London offers and then contact them for service. When approaching a gay escort in the UK usually happens in a quick manner and the client cannot fully look at them or communicate with them, and the internet provides the client with as much information and images as the client may feel they need.
A male escort can work online in several ways. The most popular is finding a gay escort in London website which offers ads which can be posted. The male escort then creates an ad with pictures, personal information, measurements, services they offer, and prices. This makes the shopping and searching much easier. Once the connection has been made and the male escort and client are in contact they can determine the place and time to meet. From there they male escort gets their payment and its 100% for them. A gay escort in the UK can find ads online anywhere from the very inexpensive to extremely pricey, depending on the traffic in the website.
The other way that a male escort can find work online is through an agent. Very rarely does a gay escort in London actually have a "pimp" as they tend to work alone or with an agency. The agency is a great way for a gay escort in the UK to find business and to keep it consistent. The way it works with an agency is that the client looks through the different pictures and chooses a male escort. Then based on the location, services, image, and personal preferences they choose a gay escort in London. Once they find what they need, they contact the agency and set a time of meeting and location. When the male escort finishes their work and takes the money, they give a percent to the agency and keep the difference and any tips. The percent is determined based on the popularity of the agency.
Thought you can still find a gay escort in London on the streets, there are far less today than there were 5 years ago. The internet has taken over and is controlling the male escort market. Whether through an agent or working on their own, the male escort can do business in a safer and more secure manner online.