The Best Gay Escorts are listed here on Sleepyboy. Search below for Gay Escorts, Bi-Sexual and Transgender Escorts. Search for your favourite Rent Boy or Gay Masseur across the UK. We have Gay Escorts in London, Manchester and all Cities across the UK. Whether you are looking for a date, a Gay Massage or a Sauna Companion search below to find your favourite Rent Boy. This is the best Gay & Bi-Sexual Escort Directory in the UK.
Spotlight
Welcome to Sleepyboy.com
THE UK`S LARGEST INDEPENDENT ESCORT DIRECTORY
NOW SEE ALL ESCORTS PHONE NUMBERS AND PHOTOS FREE
When using an escort site, how many of the escorts are real? how many are still working? and how many sites allow non active escorts to stay on the site even if they stopped working? some sites have over 1000 escorts, but how many can you contact....test it out! try other top sites and you will see ANYONE can say we have 1000 escorts, thats easy, but how many can you contact?
---
If an Escort does not login within 30 days, you will not see the profile
"you know that you can get in touch as we check you can"
Browsing the site is totally FREE or you can view ALL photos and ALL escorts details by joining as a viewer.
For BETTER exposure escorts can upgrade their profiles by signing up and choosing one of the many packages we have on offer Basic, VIP, Silver, Gold & Platinum.
---
Why we Think Tattooed Gay Escorts are so Hot!
Beautifully inked muscles have always made us smile, there is something very alluring about a muscle man with tattoos, you can admire the ripped muscles and the tats at the same time!
Many of the hot Gay Escorts sport ink so we are taking a look at some of the top trends for tattoos muscle this year.
There can be no better canvas for body art than a ripped and chiselled body of a gay escort from the firm chest, bulging arm muscles to perfectly contoured thighs tattoos look better on nice ripped escorts than anyone else. A clever tattoo artist can also (if this is possible) use tattoos to enhance the muscles with great shadowing and contouring techniques that perfectly complements the style and body.
Top Tattoo Ideas 2020
1. Tribal Designs
Tribal designs based on Maori or other first nations people's influence is a popular choice as it can be adapted to suit any style and any body shape. Shoulders and full sleeves look great in a tribal design as they are perfect places for a large, repeating or flowing bold tribal designs. Extending the same design down or across the back for an even more powerful effect is away to really use a chiselled body to show off beautiful body art. Polynesian designs that contrast curves with sharp angles look incredible on their own on broad shoulders, Celtic cross' also look great when strategically placed to direct the eyes around the body.
2. Biomechanical Designs
A very modern, almost futuristic tattoo style a perfect idea for a well-formed gay escort's body. Contrasting the beauty of simple muscles with a biomechanical style can create truly jaw-dropping designs. Commonly incorporating elements of the mechanical with the human body creates a real taking point and we expect this style to continue to grow in popularity next year.
3. Bird Designs
We are not looking at traditional swallow tattoos or feminine doves, but real manly tattoos that incorporate birds and nature. Popular because they can be any size and tattooed on any part of the body – Eagles, hawks and owls have been popular tattoos on chiselled chests, small flocks of birds travelling up an inner thigh add a touch of directional humour or mystical colourful birds like a phoenix can be a real impact statement on a beautiful body. Trailing feathers, trees, leaves and branches can also be incorporated for an earthier, natural vibe.
4. Star Designs
Stars fell out of favour a few years ago, possibly because they became very common, but now they are back! Star designs are so customisable it is the stars that are bright and vibrant that are making the biggest comeback, and these look incredible trailing in clusters down muscled backs and shoulders. Creating whole scene sleeves out of stars to enhance forearms is another top trend for hot escorts.
Whatever your favourite style of tattoo is, or wherever you favourite place to put a tattoo is, we know you agree that they look better, hotter, sexier on gorgeous gay escorts! Yes Please!
Escort of the Week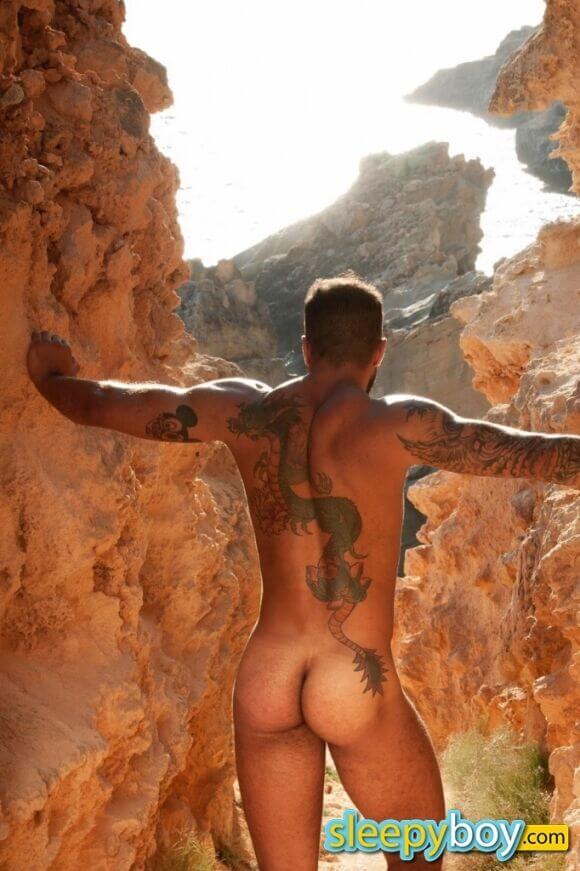 Three Common Gay Sex Questions
Sometimes we are just too embarrassed to ask the questions we think we should already know the answers to or should know how to act in any given situation. The truth is no one knows all the answers, and everyone is allowed to ask questions, especially when it comes to gay sex.
Gay Escorts are experts in making you feel comfortable and happy when you meet to in these strange time when social distancing keeps everyone apart here are three common questions or concerns the Gay Escorts on SleepyBoy.com get asked a lot, along with some reassuring answers.
The three main questions or concerns are:
I'm Scared of Bottoming -But I want to try it!
How can I be a Great Top?
What is the male G Spot?
So, let's take the first gay sex concern - I'm scared of bottoming!
Most gay men will consider bottoming at some time. However, the thought of doing it for the first time can be scary. Don't let that put you off. You may prefer to douche before bottoming, especially if indulging in deep arse play like fisting or with large dicks/toys. Use plain, clean water, preferably at body temperature. Avoid using shower attachments - the water pressure can be dangerous. You can get douche bulbs online or from any good sex shop. Get yourself relaxed with lots of foreplay like rimming or fingering and use lots of lube, lots and lots!
Find a position that suits the size, angle and curvature of your partner's dick. Any position where your knees are bent and drawn into your chest, whether you are kneeling, lying on your back or on your side, will probably lead to more comfortable sex, or will be a good position to start from.
Next concern - How can I be a great top?
Bring a great top is as much about the emotional as the physical side. Ensure you are reassuring that you're not going to hurt him and that he's in control. Find out what he likes. For some guys, topping is about being dominant (and some bottoms like that), but for others, it's a two-way street. Ask him how he likes it. Listen to his reactions too. If he's making noises that suggest he's in pain, ease up a bit.
The first time you top, you may be a little anxious. This may make your erection less hard than usual. Relax – you're both there to enjoy yourselves and your gay escort is there to make you feel completely comfortable. Lube, lube and more lube again!
And finally - What is the Male G-Spot?
Some gay men call the prostate the 'male G-spot' as it is responsible for a lot of the pleasure you feel when getting fucked. Substances like steroids can also cause the prostate to enlarge. But there's no evidence gay men are more or less likely to get prostate problems than straight men.
Remember that you can ask you gay escort any questions you like, and they will take it as fast or as slow as you want to. They are non-judgemental and experts in making you feel amazing so let them, relax and enjoy it.
Escort of the Week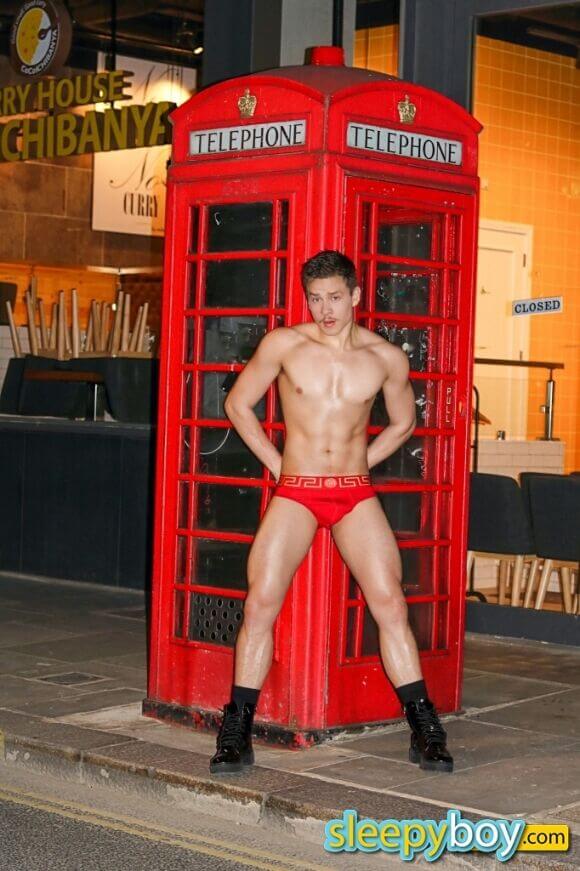 Great UK Saunas we Think you Should Try
While everyone is in lockdown there are some things we are really missing, one of course is amazing gay sex, calls and cams are hot, but nothing really makes up for the feeling of a sexy SleepyBoy.com Gay Escort body pounding yours. Another thing we really miss is going to a gay sauna with a favourite gay escort. Steamy, relaxing, sexy and a little bit naughty, gay saunas are a real treat any time of day. Many of these saunas now have events and special interest nights which we are really looking forward to getting back to as soon as possible. UK Sauna Options
Dark rooms where you cannot see anyone and have to navigate by feel, glory holes, swimming pools, jacuzzi's, playrooms with sex toys, steamy saunas and massage options are often available in different combinations in great UK Gay Saunas across the UK.
Here is a quick list of some of them:
Acqua Sauna, Blackpool, Lancashire
BASE Leeds, Leeds
BASE Newcastle, Newcastle upon Tyne
Basement Complex, Manchester
E15 Club, Stratford, London
Eagle 50, Cardiff
Gentry Spa, Kingston upon Hull, East Yorkshire
Sweatbox Sauna, London
The Boiler Room Sauna, Brighton
The Greenhouse, Newport, Gwent
The Locker Room, Kennington, London
Touch Sauna, Swindon, Wiltshire
Tropics Day Spa, Portsmouth
Quick First Time Sauna Tips
Whether you have never been to a gay sauna before, or whether you are just a bit rusty as you haven't been for a while here are some tips to remember when visiting most gay saunas.
Bags are needed – A lightweight bag will really help to place all your personal items in, you can keep this with you in the sauna or place it in a locker when you arrive.
Your own stuff – most gay saunas will have condoms and lube, but the quality varies and if you have a brand or type of lube you like then bring it with you and use your own.
Remember to bring cash – You will probably want to buy a drink and possibly some snacks depending on how long you want to spend in the sauna, many saunas only take cash so remember to hit the cash machine before you head in, with some change for a vending machine.
Flip Flops Make Sense – The best footwear for a sauna is flip flops or similar. You don't really want to be walking around barefoot even in the cleanest of saunas and flip flops are quite sexy!
Drink your own drinks – this is a general tip for life, but it also applied to Gay Saunas only drink your own drinks and politely refuse if anyone offers you a sip of theirs. They are probably just being nice, but you just don't know.!
Be Nice – If someone is coming on to you and you are not interested, for whatever reason, just be nice, let them down quickly, politely and nicely and they will move on to someone else quite happily.
Escort of the Week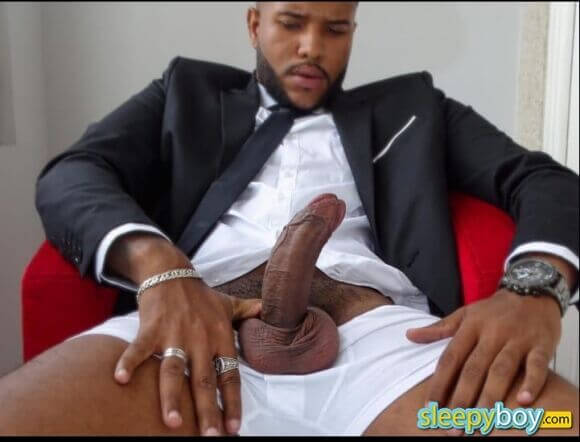 Escort of the Week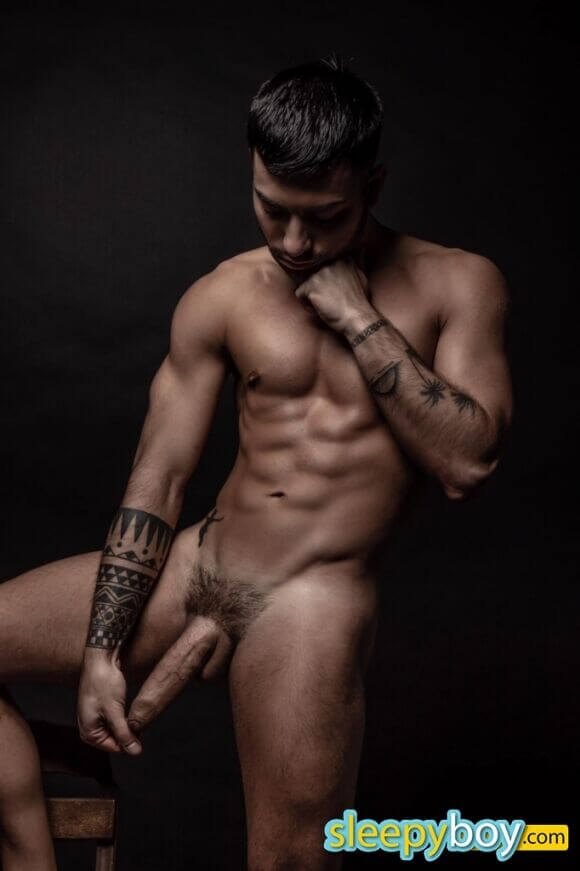 Tips on Using Sexy Sleepy Boy Cams
If you have a favourite gay escort or just want to have some great gay sex during lockdown then camming with a hot escort is a great way to do this. Having someone be dedicated to your needs even by cam is so much better than the same old boring porn you have been watching for weeks on end. Gay Escorts are skilled at making you feel incredible and this is the same over a cam as it is in real life. Authentic experiences with sexy gay escorts all in the comfort of your own home is an amazing and worthwhile horny experience in these strange times.
Gay Escort Camming
Here are some tips for getting the best out of your gay escort sex cam experience.
Have the Tech – Webcam sex obviously needs some tech to make it work, aa webcam, a good screen so you can things up close and personal, a mike so you can be hears and speakers so you can hear! Pretty simple but without the basics you aren't going to have a good experience and the set up could be frustrating. Having all this in place before you start will ensure you can hear everything and see everything, and you will enjoy ever last second of your cam experience right up to the point of climax.
Foreplay is Still Important - Make the experience as real as possible. Not everything has to be about getting down to climax, you will have a much more enjoyable authentic experience if you let your gay escort lead you in some horny foreplay before getting you off. If you are camming with your regular escort you can spend a few minutes catching up or reminiscing about a previous meeting to get you in the mood.
Mood Enhancement – Remember even though you are not touching you will get more out of the experience if you get ready for it. Have a shower, get dressed up, have a glass of wine and put some nice mood music on to really let you engage with your gay escort in the best way possible.
Sex Toys are Amazing – Remember that you don't have to do everything by hand! Sex toys are an incredible way to interact on a web cam and your favourite gay escort can give you instructions on how to use it, where to place it and how fast to turn it up!
Present Well – You want to feel sexy when you are on cams so ensure you are presented in the best way, try some different angles with your camera or bring in a lamp to light you up, or perhaps go the other way and turn out all the lights and just have candles burning.
No Distractions – Turn off your phone, lock the door and remove any other distractions from the space so you can concentrate on you and your pleasure only.
Have Fun - Embrace your inner porn star and act the part. Be loud, be dramatic and do things that may shock them. The extra effort only adds to the online experience.
Classic Fetishes That are Always Popular With Gay Escorts
Trends come and go, even when it comes to gay sex, but some fetishes stand the test of time and are ever popular no matter the month or year. More and more men are discovering that they can have great gay sex and indulge in fetishes that they perhaps never thought they could when they spend time with a Gay Escort.
Gay Escorts and Classis Fetishes
Sometimes it's fun to experiment and exploring your fetishes with a gay escort can be fun and rewarding. Whether you are looking for a fun and sexy night or want to explore something new one of the hot boys on sleepyboy.com will be happy to help. If you have a particular guy in mind send him a quick message to ask before you arrange to meet.
Gay Escorts Online
The best gay escorts can of course be found on www.sleepyboy.com
Here are some of the classic fetishes you should try with a Gay Escort:
Classic Gay Sex Fetish - Bondage
A very popular bedroom activity – and can involve everything from sexy bondage tape, to light-hearted fluffy cuffs through to technical rope techniques and elaborate restraints that can be used across the body. You need to let your escort know how you like to be tied up and then how to pleasure you once you are. Being submissive and having someone else in control is extremely arousing for many men, but also the art and aesthetic of being tied up can also be important.
Classic Gay Sex Fetish - Latex
For those who love the smooth and sexy sheen of latex there is nothing hotter! Just the wearing of this sexy rubber is enough for some men, others prefer latex uniforms or role play with sexy latex costumes!
Classic Gay Sex Fetish - Uniforms
For many there is nothing sexier than a man in uniform, and choices vary wildly with school uniforms and military uniforms being the most popular. If you have ever fantasised about a hot sailor or steamy solider then asking your gay escort to join you in some fun dress up will be a great evening for you both.
Classic gay Sex Fetish - Leather
Like Latex, it is the touch, feel, look and smell of leather than really gets some men going. Whether it is full on leather pants & biker jackets or something a bit more revealing, leather fans love everything about this material, and love to wear it and sometimes have fun sex toys made out of it for them to indulge in.
Classic Gay Sex Fetish - Trios & Groups
Wondering about what it wold be like to have sex with more than one man at a time? Then wonder no longer – many of our hot escorts have a friend or two they can bring with them for your date, if having a threesome or moresome is something that you have thought about then let our guys know and they can fulfil your fantasies.
Lead me Baby – And other Fun Things to do with a Collar and a Gay Escort
If you like BDSM and playing with a collar then you should try it with a gay escort. The best gay escorts are of course listed at www.sleepyboy.com and boy! Do they know how to play with collars!
If you need some inspiration about what to ask for or how to play then read below, get nice and hard and then find a gay escort who can put into reality all the naughty things you have been dreaming of!
Gay Escorts & BDSM Play
If you like to play Subs& Doms then you will know how much a collar can inject a little fun and extra play into your steamy gay sex life. Bondage collars, or submissive collars as they are sometimes known, are a vivid and sexy symbol of control and submission in the bedroom (or other rooms!).
Loved by subs to indicate their submissive nature and enjoyed by doms as a tool to make their partner do their bidding, collars have been a sexy plaything for hundreds of years. If you are asking for some sub role play time with your gay escort and want to include a collar then make sure to bring your own or check to see if they have one you can borrow. BDSM role play without a collar is just not as much fun!
Gay Escorts Love to Fulfil Your Fantasy
As far as gay sex toys go, bondage collars are one of the more masculine of the toys for sale, often available in blacks and reds with chunky, solid fixtures and fittings, and thick leather collars look amazing on any man especially if that's the only thing he is wearing!
Bondage collars are also very practical toys, with many uses, they can be worn simply for the look, or used as a restraint or have a lead attached. Many submissive collars also have an interesting assortment of things that can be attached including cock rings and nipple clamps so are a very versatile and practical gay sex toy.
Gay Escorts and Bondage collars
Your favourite Gay Escort wants to fulfil your every fantasy and if that includes playtime with a bondage collar then let them know in advance what you are looking for so they make sure you have the best gay sex imaginable.
Your imagination really is the limit to what you can use your bondage collar for, many gay men love to be led around by a lead, or simply love to be restrained by a collar while having fantastic gay sex. Pretending to be an animal is also a common fetish that uses BDSM collars coupled with all manner of fun outfits and animal accessories. Leather and latex fetishes are also common when playing with a bondage collar.
Types of Bondage Collar
There are a range of BDSM collars that have O or D rings at the front so anything can be attached, these are often called slave collars. Clamp collars have a set of nipple clamps attached, and leash collars come complete with a lead or leash to take your obedient sub for a little walk! Of course, both of these things can be attached separately to the O or D ring on a standard slave collar.
A good bondage collar should fit firmly but not be too tight, with anything attached able to have a quick release mechanism for safety and comfort. Great gay sex can definitely be enhanced by the use of a bondage collar and the skill of a sexy gay escort who can bring your gay sex fantasy to life!
Escort of the Week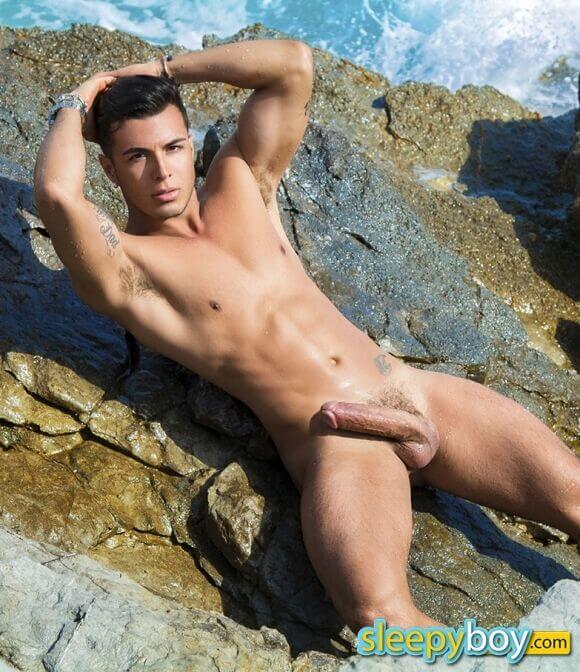 Escort of the Week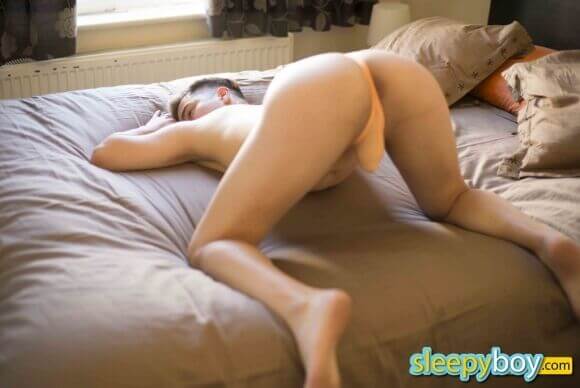 Escort of the Week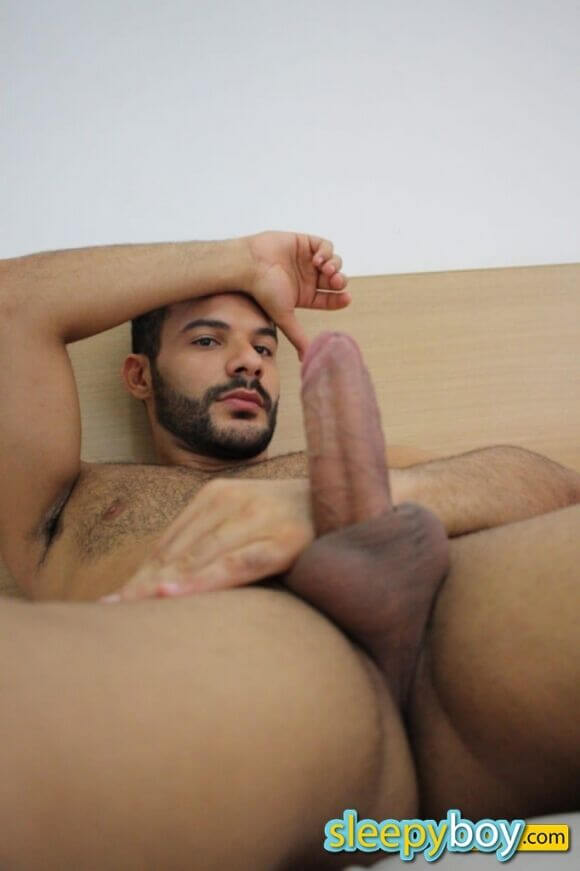 Advice for First Time Anal
Anal sex is a wonderful thing, but if you are an anal sex virgin then it can be a little intimidating about what to expect. Fortunately, the amazing gay escorts at www.sleepyboy.com have a lot of anal sex experience and so have the best tips to make your first time one to remember.
First Time Anal Sex Tips
The best way to have a great first gay anal sex experience is to find out as much about it as possible including asking for tips, so here are a few tried and tested tips to make your first experience an amazing one.
Lube all the way - One of the best and most important tips for first time anal sex is to remember to use lots of lube, and when you think you have lubed up enough – add a little bit more! Lubrication is the key to relaxed and enjoyable anal sex, even those who have beautiful, regular anal gay sex swear by the use of lots of lube. Make sure there is lots of lube not only around your hole but also up into your ass to make for a smooth connection.
Practice makes perfect – Playing with yourself to get comfortable with the sensations of anal sex is also a great tip for anal virgins. Starting with your fingers (and lots of lube – see above tip) explore how it feels to have your fingers up there and what feels good and what doesn't. Then you can move on to some small anal toys. Using anal toys to get used to the experience of having a penis in your ass is a great way to get used to the feeling before you try it for real.
Small & Steady – When it comes to anal toys, don't get too excited, buy and use the small ones first. You may be horny when you see the anal toys on offer and think the bigger the better, but if you have not had anything up there before, top tip – start small. Buy the small ones so you can get used to the sensations and then you can move up to the larger ones after that, they will still be there when you are ready.
Relax – Probably the best tip, along with the lube tip. If you are worried and uptight this will be reflected in your asshole. To enjoy anal sex, you must be in a relaxed and happy state with your ass open, relaxed and ready to receive. Nervousness is expected but don't let it take over. A tight butt hole will make things much more difficult however much more lube you use and can be painful.
So, there are the top tips for getting ready for your first gay anal sex experience, the most exciting tip however is to really enjoy your first anal experience. It will never come again and you will remember it forever so maybe having your first anal sex experience with a beautiful man who really knows how to make you feel good is the best idea. Gay Escorts are the perfect answer to having your first gay anal experience they are experienced, kind, sexy and are devoted to making that experience perfect.
So, find your favourite on www.sleepyboy.com and make the most of your firs gay sex experience with a gay escort.
Escort of the Week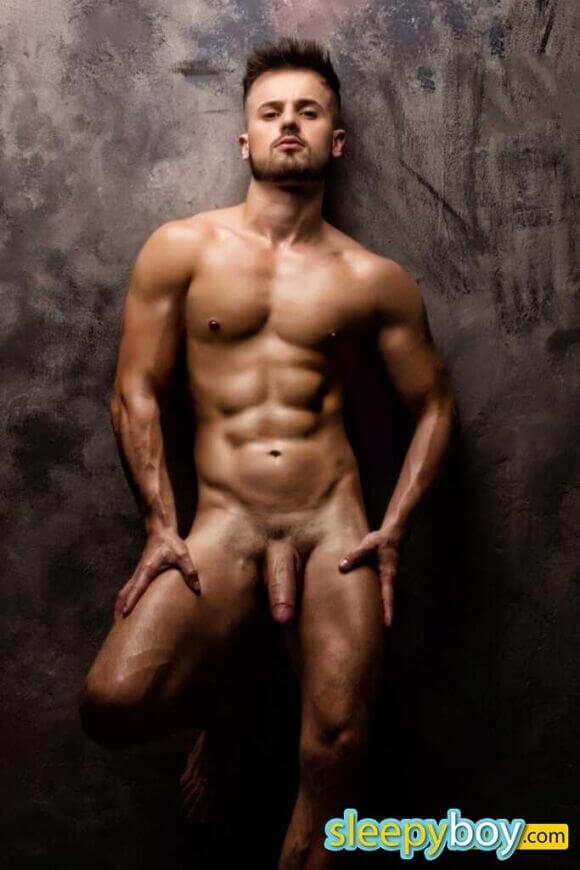 Getting the Best Boyfriend Experience from a Gay Escort
Sometimes you want more than just quick gay sex, sometimes you may not want sex at all, but just a handsome, charming man to spend some time with. Gorgeous Gay Escorts offer a range of services including the full boyfriend experience. If you want some romance in your life, then this is what you should try.
Having romance, that you don't have time for, or you can't have in your regular life, as a one off or more regular experience will really enhance your life and make you feel as amazing as you really are. So, if you are looking for a date experience, if you really want to be seduced, wowed and adored by a Gay Escort – how do you ask him for this type of experience?
Searching for your Date
Choosing your perfect boyfriend experience starts with taking a look at all the hot guys on www.sleepyboy.com. That is the biggest and best gay escort directory in the UK and when you start to look for your perfect guy, remember to use the filters that are available and you can search for a gorgeous escort that is quite close to you, or if you want to get away and have a romantic escape in another city then you can find one in the area you will be travelling to.
Gorgeous Boyfriend Options
It's easy, just ask your favourite gay escort for a Boyfriend experience. Have you ever wished you were whisked off your feet, flowers, chocolates and a romantic dinner for two, perhaps a romantic walk or a little dancing before being seduced and returned to a bed filled with rose petals and unbelievable gay sex?
Easy & Convenient
And it is easy to achieve, simply let your gay escort know that's what are looking for and give some suggestions about what you would like to do. Ensure you have enough time with your gay escort to plan everything you want, perhaps a few hours will be enough, perhaps an overnight will be needed if you want to snuggle (and more) all night or perhaps you really want to get away from it all and go away for a whole romantic weekend.
The Full Boyfriend Experience
If you really want to have a wow night then booking into a lovely hotel will probably help with that, you can order champagne and strawberries to your room, have fun in the Jacuzzi bath and order room service when you need a midnight snack. A gorgeous gay escort can make your boyfriend dreams become reality. Do you want a smooth massage, do you want him to be rough and dominating or relaxed and gentle? The great thing about a Gay Escort is that they can be whatever you want them to be without having to worry about reciprocating.
Whatever you are looking for in a Gay Escort you will be sure to find him on www.sleepyboy.com and if it is romance you are looking for let him know that before you start and he or you can pan the most romantic adventure you have ever experienced!
Escort of the Week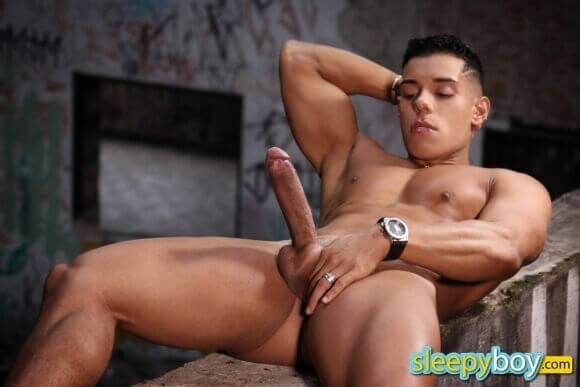 Six Secret Sweet Spots
Introducing six great but little known man moan zones perfect for your next gay massage. Everyone is a little different in where they like to be touched, when you get a gay massage let your masseur know where you liked to be touched and they will be able to give you the best sensual massage you have ever had. Below are some little known great erogenous 'moan' zones that feel incredible:
1. The Face
Often overlooked as a place to touch and massage, kissing, stoking and softly massaging the face creates surges of pleasure. Many of the 'yang channels' in Chinese medicine run over the face which is great to know if you are getting an erotic massage as yang energy is associated with the sexual energy of a man and contributes to his state of arousal.
2. The Front of the Neck
Caressing and stimulating the front of the neck is a great place to focus on as a little pressure like tracing around the Adams apple touches on the thyroid which is a little gland that helps regulate body functions including energy and sex drive.
3. The Ears
A well-known erogenous zone, male ears are packed with sweet spots that link directly to his love package and stimulating one stimulates the other. A gentle squeeze between forefinger and thumb should get the massage started.
4. The Lower Back
There is a flat triangular bone at the lower back between the hips called the sacrum. Once you find this a kneading massage will arouse all the nerve endings in that area and tingle across the rest of the body. Acupuncturists have long thought the kidneys are a source of sexual energy and they are found on the lower back so paying extra attention to this area will really pay off.
5. Naval & Stomach
Caressing the strip between the belly button and the penis will pay dividends for a sensual massage. Chinese medicine advises that this area is on the same channel as his perineum. Flat circular motions in a firm way so as not to tickle should create a lovely sense of anticipatory arousal before you move all the way down!
6. Behind the Knee
Continuing on from a back massage, moving to the back on the knees is a great place to stroke. The skin behind the knees is thin and has lots of sensitive areas, from here you can move down to the feet or up to the buttocks.
There are lots of Gay Escorts and rent boys on Sleepyboy.com that love to give a sensual massage and you can use the search functions on our online directory of UK Escorts to see who specialises in Gay Massage and then let them know where your favourite massage areas are and you can let them play with you!
Gay Escorts, Bi-Sexual Escorts & Transgender Escorts in London, Manchester, Leeds, Birmingham & The whole of the UK
A major change has taken place in the last five years, where you can see an increasingly obvious decline of the gay escort in London and the gay escort in the UK. The reason for the decline of the male escort on the streets is the increase of the internets popularity. There are many reasons the gay escort in the UK has moved business online. A bi escort in London can feel more secure and can find far more clients online amongst many other reasons.
With the popularity of the gay escort in the UK and the openness of the gay community, there are many homophobic gangs which harass popular spots where one can find a gay escort in the UK. The same is said for the bi escort in London. Though the bi escort in London isnt gay and doesnt focus only on males, they are often harassed by anyone that disproves of their acts. The internet offers a safer place where both a bi escort in London as well as a gay escort in London can do business without the worry of being harassed or tormented based on their sexual preference.
Also, the bi escort in London can find a lot more business by posting an ad online rather than standing on the street where they once were. The bi escort in London also has a place in many of these online websites. The online world offers many customers that may have been uncomfortable or unable to approach a gay escort in London to do it in a more discreet and secure way. Instead of asking inappropriate questions, especially for first timers, a client can look at what the bi escort in London offers and then contact them for service. When approaching a gay escort in the UK usually happens in a quick manner and the client cannot fully look at them or communicate with them, and the internet provides the client with as much information and images as the client may feel they need.
A male escort can work online in several ways. The most popular is finding a gay escort in London website which offers ads which can be posted. The male escort then creates an ad with pictures, personal information, measurements, services they offer, and prices. This makes the shopping and searching much easier. Once the connection has been made and the male escort and client are in contact they can determine the place and time to meet. From there they male escort gets their payment and its 100% for them. A gay escort in the UK can find ads online anywhere from the very inexpensive to extremely pricey, depending on the traffic in the website.
The other way that a male escort can find work online is through an agent. Very rarely does a gay escort in London actually have a "pimp" as they tend to work alone or with an agency. The agency is a great way for a gay escort in the UK to find business and to keep it consistent. The way it works with an agency is that the client looks through the different pictures and chooses a male escort. Then based on the location, services, image, and personal preferences they choose a gay escort in London. Once they find what they need, they contact the agency and set a time of meeting and location. When the male escort finishes their work and takes the money, they give a percent to the agency and keep the difference and any tips. The percent is determined based on the popularity of the agency.
Thought you can still find a gay escort in London on the streets, there are far less today than there were 5 years ago. The internet has taken over and is controlling the male escort market. Whether through an agent or working on their own, the male escort can do business in a safer and more secure manner online.