The Best Gay Escorts are listed here on Sleepyboy. Search below for Gay Escorts, Bi-Sexual and Transgender Escorts. Search for your favourite Rent Boy or Gay Masseur across the UK. We have Gay Escorts in London, Manchester and all Cities across the UK. Whether you are looking for a date, a Gay Massage or a Sauna Companion search below to find your favourite Rent Boy. This is the best Gay & Bi-Sexual Escort Directory in the UK.
Escorts of the Day
Welcome to Sleepyboy.com
THE UK`S LARGEST INDEPENDENT ESCORT DIRECTORY
NOW SEE ALL ESCORTS PHONE NUMBERS AND PHOTOS FREE
When using an escort site, how many of the escorts are real? how many are still working? and how many sites allow non active escorts to stay on the site even if they stopped working? some sites have over 1000 escorts, but how many can you contact....test it out! try other top sites and you will see ANYONE can say we have 1000 escorts, thats easy, but how many can you contact?
---
If an Escort does not login within 30 days, you will not see the profile
"you know that you can get in touch as we check you can"
Browsing the site is totally FREE or you can view ALL photos and ALL escorts details by joining as a viewer.
For BETTER exposure escorts can upgrade their profiles by signing up and choosing one of the many packages we have on offer Basic, VIP, Silver, Gold & Platinum.
---
Escort of the Week
Why we Love the Sports Gear Fetish
Gay men often love to see a hunky man playing sports, so it is no wonder that a sports gear fetish has grown in popularity over the years. Whether it is checking out sexy men in the gym, watching hunky rugby players at a game, or watching elite sportsmen on TV, there can be no doubt that these fit, lean, athletic men are a joy to look at! Sports Gear Gay Fetish
If you want to enjoy having sex with a sexy sporty man, then remember to let your gay escort know that you love a sporty guy and he can wear the appropriate clothing for your date. Whether it is just the clothing that turns you on or you like your guy to come hot and sweaty after playing his favourite sport, or after a workout at the gym, gay escorts are more than happy to accommodate your fantsy!
The sports gear fetish is a rising trend in the UK, but it is even more popular with our European cousins in Germany and France. While sports fetish events can be found in the UK, they are in abundance in these European countries and we look forward to more of these events making their way to our shores.
Links with Other Gay Fetishes
As so often happens with fetishes there is a crossover with other types of gay fetishes. The sports fetish can include men who simply love the athletic look and the clothes that go with that, it can also encompass the chav fetish as sportswear is a huge part of that look. In addition, it can also include those who have a foot or trainer fetish as the sweaty aspect of a sportsman really gets them horny, and it can also include those who have a jock or muscle fetish as those wearing the sporty gear often are ripped!
Male Masculinity and Sportswear
A man who is into sports is often a very masculine man, a man who loves to work out at the gym and then get down and dirty with his team mates on the sports field. It can also encompass those who love to be with a winner, a sports celebrity or just someone who likes to be competitive, these men are so very attractive and getting them into bed is a fantasy for many men.
Clothing Expectations
As everyone likes something different there are no hard and fast rules about which sportswear is appropriate. Some men like to see footballing wear, some like to see cyclist in their tight shorts, some like wrestlers in their outfits and some just like to see a hot sweaty guy from the gym. As there are no preconceptions you can ask your gay escort for exactly the look you want, and they can make your sportwear fantasy a reality wherever and whenever you want.
Gay Escorts and Sportswear
Gay Escorts, like the ones listed on sleepyboy.com are experts in meeting your sexual needs. Find your favourite, the one who looks or acts how you want your sporty guy to be, then ask for them to wear the clothing you want, and you will have the best night of your life – guaranteed!
Escort of the Week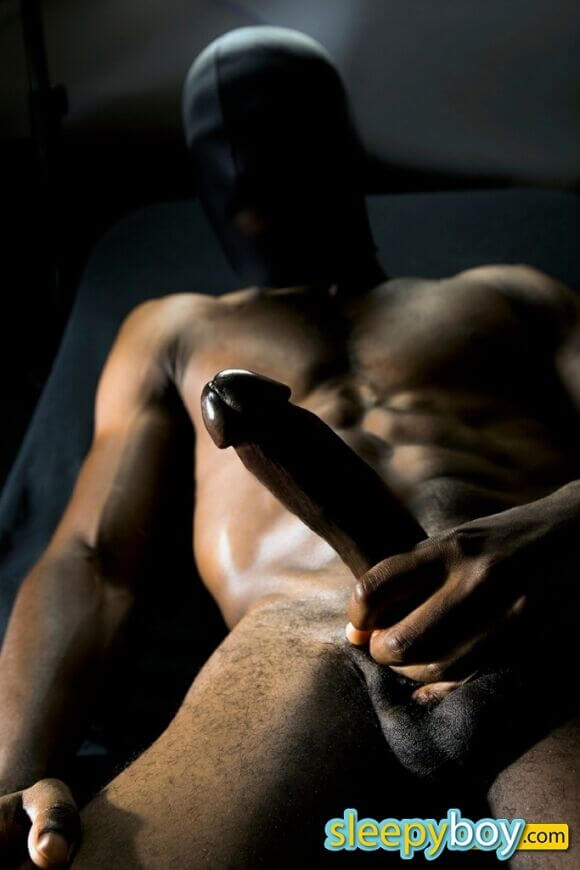 What is Pet Play and how to Make it work with a Gay Escort
Gay Escorts are up for any type of role play games you can think of. Find your favourite on www.sleepyboy.com send them a message telling them what you are looking for and they will let you know if they are up for it. If they don't share your fetish ideas, don't worry move on to another favourite until you find someone who loves to play like you do!
If you have ever fantasied about being a pet to your master's slave and being petted and treated as such then you are probably fantasising about the fetish called petplay. Becoming more and more popular as men are exploring this more unusual form of BDSM role play, spending time being a pet for your gay escort has never been more fun!
What is Pet Play?
We know that petplay is becoming more and more popular because the sex toy makers are making toys and equipment specifically for this type of fun BDSM fetish. Pet tail but plugs are available at many mainstream sex shops, ears, noses leads, leashes, collars and even kinky pet food dishes are now all making an appearance in the mainstream stores. Creating a new persona or a pet persona that you inhabit while you indulge in naughty sex is one of the great appeals of pet play. It takes you out of yourself completely and puts you at the mercy of you 'owners' whims very like a master and slave environment.
The pet play can either be cutsie, kittens or bunnies, or can be more robust and playful with dogs or even horses! Full on pet costumes can be worn, masks and other headgear is common, or just the imagination is needed to have a whole lot of fun in this quirky fetish. Being led around on a lead is nothing new to those who love BDSM and taking on the persona of a pet just adds a little more interaction into the experience.
For some pet play can link into their more primal urges being wild animals, but for others domestic bliss is being taken care of by a sympathetic owner who treats and rewards for good behaviour and punishes for bad.
BDSM Elements
The pet will often be the sub of the role play with the dom playing the owner and there are a lot of similarities between regular BDSM and pet play. Giving yourself up completely to the control of someone else is an important part of the dynamic of pet play, as is freedom being curtailed and being told when you can eat, sleep, go to the bathroom and other independent actions. While it can often be soft and fluffy it can also include elements of literal horseplay – being whipped as a horse or made to march around and then perhaps your owner wants to ride you!
Whatever pet part you want to play this is a fun fetish that a gay escort can let you explore to its fullest conclusion.
Escort of the Week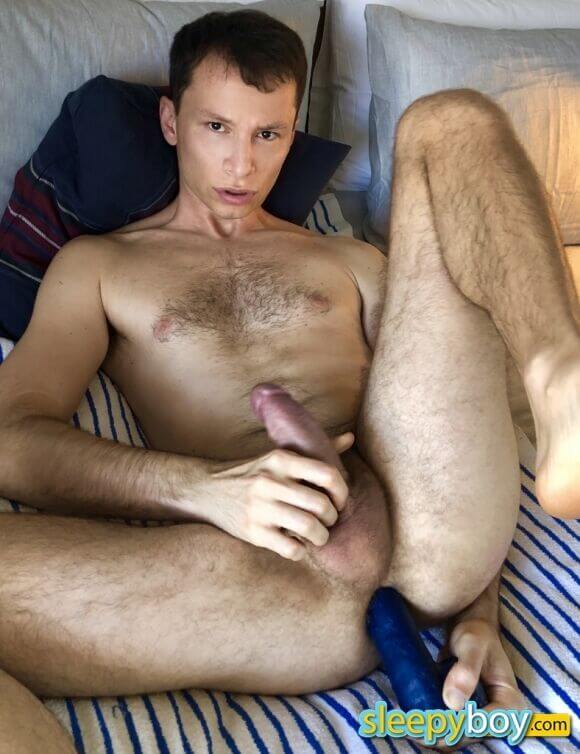 How to Find what you are Looking for in a Gay Escort
Is searching for a Gay Escort like trying to find a needle in a haystack? Of course not – with so many sexy men waiting to meet you, its more like hitting the jackpot every time when you use an excellent independent gay escort directory like www.sleepyboy.com
With so many amazing men out there, who have all sorts of different needs and kinks, there really is a gay escort who can accommodate what you are looking for in both a man and a sexual experience. Perhaps you love a Twink, or do you really want a Bear, maybe you are looking for a suave and sophisticated man to take you out for dinner or really what you want is a good hard gangbang! All these things and more are possible when you find the right gay escort for you.
Location of your Gay Escort
OK – practical matters first, when looking for a Gay Escort you need to find one close to where you live, work or are visiting, or find one which is willing to travel to where you are. The easiest way to find a gay escort is to find one close to where you want to meet them. Be that before or after work, near where you live or if you are visiting a new city for a weekend, near your hotel. Once you have sorted out the general location of where you want to meet then you can use the great search functions of sleepyboy.com to narrow your search to the hot guys in your area.
Your Kind of Gay Escort
Is it a hunky chunky muscle man that makes your heart beat faster, is it a pretty, slim young hairless man that gets you really hard? Whatever you are looking for in a man, whatever turns you on, nice bum, big cock, great beard or lovely smile you will be able to search through the pictures and descriptions of all the gay escorts on sleepyboy.com and find one that you really want to fuck!
Your Type of Gay Escort
The great thing about using the biggest and best gay escort directory is that you get to choose from a huge range of guys who between them are into just about every type of sexual fetish or gay sexual kink. From giving you the best gay massage of your life, to BDSM, from foot fetishes to spanking, from leather or latex lovers to the full romantic boyfriend experience you will be able to find the gay escort you are looking for on sleepyboy.com
Searching for your Gay Escort
Sleepyboy.com has the largest selection of gay escorts anywhere, so searching for your perfect man can take some time. Now, it is a pretty nice thing to look through all the sexy men available, but you can take a short cut and use the search options available. Search by location first, so that you know your favourite guy is in your vicinity, then if you have a specific request, fetish or like then make that part of your search before taking a look through the profiles for the one that gets you hard just by looking at him.
Whoever you choose you will have an amazing experience with a gay escort, one not to be forgotten, and often repeated!
Gay Escorts, Bi-Sexual Escorts & Transgender Escorts in London, Manchester, Leeds, Birmingham & The whole of the UK
A major change has taken place in the last five years, where you can see an increasingly obvious decline of the gay escort in London and the gay escort in the UK. The reason for the decline of the male escort on the streets is the increase of the internets popularity. There are many reasons the gay escort in the UK has moved business online. A bi escort in London can feel more secure and can find far more clients online amongst many other reasons.
With the popularity of the gay escort in the UK and the openness of the gay community, there are many homophobic gangs which harass popular spots where one can find a gay escort in the UK. The same is said for the bi escort in London. Though the bi escort in London isnt gay and doesnt focus only on males, they are often harassed by anyone that disproves of their acts. The internet offers a safer place where both a bi escort in London as well as a gay escort in London can do business without the worry of being harassed or tormented based on their sexual preference.
Also, the bi escort in London can find a lot more business by posting an ad online rather than standing on the street where they once were. The bi escort in London also has a place in many of these online websites. The online world offers many customers that may have been uncomfortable or unable to approach a gay escort in London to do it in a more discreet and secure way. Instead of asking inappropriate questions, especially for first timers, a client can look at what the bi escort in London offers and then contact them for service. When approaching a gay escort in the UK usually happens in a quick manner and the client cannot fully look at them or communicate with them, and the internet provides the client with as much information and images as the client may feel they need.
A male escort can work online in several ways. The most popular is finding a gay escort in London website which offers ads which can be posted. The male escort then creates an ad with pictures, personal information, measurements, services they offer, and prices. This makes the shopping and searching much easier. Once the connection has been made and the male escort and client are in contact they can determine the place and time to meet. From there they male escort gets their payment and its 100% for them. A gay escort in the UK can find ads online anywhere from the very inexpensive to extremely pricey, depending on the traffic in the website.
The other way that a male escort can find work online is through an agent. Very rarely does a gay escort in London actually have a "pimp" as they tend to work alone or with an agency. The agency is a great way for a gay escort in the UK to find business and to keep it consistent. The way it works with an agency is that the client looks through the different pictures and chooses a male escort. Then based on the location, services, image, and personal preferences they choose a gay escort in London. Once they find what they need, they contact the agency and set a time of meeting and location. When the male escort finishes their work and takes the money, they give a percent to the agency and keep the difference and any tips. The percent is determined based on the popularity of the agency.
Thought you can still find a gay escort in London on the streets, there are far less today than there were 5 years ago. The internet has taken over and is controlling the male escort market. Whether through an agent or working on their own, the male escort can do business in a safer and more secure manner online.