The Best Gay Escorts are listed here on Sleepyboy. Search below for Gay Escorts, Bi-Sexual and Transgender Escorts. Search for your favourite Rent Boy or Gay Masseur across the UK. We have Gay Escorts in London, Manchester and all Cities across the UK. Whether you are looking for a date, a Gay Massage or a Sauna Companion search below to find your favourite Rent Boy. This is the best Gay & Bi-Sexual Escort Directory in the UK.
Spotlight
Welcome to Sleepyboy.com
THE UK`S LARGEST INDEPENDENT ESCORT DIRECTORY
NOW SEE ALL ESCORTS PHONE NUMBERS AND PHOTOS FREE
When using an escort site, how many of the escorts are real? how many are still working? and how many sites allow non active escorts to stay on the site even if they stopped working? some sites have over 1000 escorts, but how many can you contact....test it out! try other top sites and you will see ANYONE can say we have 1000 escorts, thats easy, but how many can you contact?
---
If an Escort does not login within 30 days, you will not see the profile
"you know that you can get in touch as we check you can"
Browsing the site is totally FREE or you can view ALL photos and ALL escorts details by joining as a viewer.
For BETTER exposure escorts can upgrade their profiles by signing up and choosing one of the many packages we have on offer Basic, VIP, Silver, Gold & Platinum.
---
Trying E-Stim with a Gay Escort
An orgasm through electricity. Just the concept of this type of bedroom play is enough to have some people saying "Er – I'm not convinced about this!". But, indulging in this with your gay escort could unexpectedly take your orgasms to a whole new level. Shock play is designed for just this type of fun.
What is E-Stim or Shock Play
There are so many great, safe products on the market now so you can enjoy this fetish with the latest and greatest sex toys. The whole promise of e-stim sex is to cause intense orgasms through an electrical stimulation being applied to your genitals. It may not be for the faint-hearted, but once you give it a go, there will be no turning back. You'll more than likely going to get hooked instead! You can do this by yourself or with a partner, from a safety and fun point of view it's better to have someone with you when you are playing with these toys.
Fetish Gay Escorts
What should you consider when playing in the e-stim fetish? It's stating the obvious, but it still has to be said – ONLY use equipment designed for e-stim sex. Any kind of DIY kit is extremely dangerous, and not in a fun way. So, play it safe. Along the same lines, use your common sense follow the directions given by e-stim kits.
Why is E-Stim so Amazing
You apply the electrodes to your genitals in specific places, depending on where you want the pleasure to come from. They can be placed on the tip of your penis, on your balls, or even further back if that will float your boat. It's a moveable feast (within safe limits!). As for the feeling, it's going to be like when get an electric shock, much the same sensation.
But because it's being felt through your genitals, it stimulates you to orgasm. The pain/pleasure threshold is breached, in a good way. There's a reason why people keep coming back for more shock play. E-stim sex causes extremely pleasurable sensations down below, and you are firmly in control of the strength and frequency, so you can go at your own pace. Or your gay escort can go at his pace on you, whatever you want.
There are many different types of electrodes, depending on your electro-sex plan. The simplest of them all (and a good one for beginners) is the sticky, self-adhesive electrode. Boring science: this is a monopole electrode, meaning that you'll need two of them stuck to your body to complete the electrical circuit and get that pleasure pumping.
Or there are bi-polar electrodes and these are insertable ones if you want to go one step further. The circuit with these ones is completed by the skin when the electrodes have two contact points.
Plus, there are Cock Loops – as they sound, this is another monopole electrode and is designed to be wrapped around your cock or balls.
If you want an electric time with a gay escort, then find your favourite on www.sleepyboy.com and contact them to discuss your needs and then have the most amazing time.
Gay Sex is Not Just for the Bedroom
Have you just moved house recently? Do you have a new partner who is coming to yours for the first time? Are you visiting them for the first time? Or maybe it's just Friday night and you're in the mood for some fun. Whatever your motivation, there are places aplenty around the house to have innovative gay sex outside of the bedroom.
Bored of the Bedroom for Gay Sex
So, your bedroom is nice; maybe it's warm and cosy in a little cottage, maybe it's on the 40th floor of a high rise with stunning views out across the landscape or maybe it's a spacious room in a detached new build buried deep in suburbia. It doesn't really matter what your bedroom is like, the point is that there's nothing wrong with it but having sex in the bedroom every single time can get a little dull!
It's OK to shift around to different rooms in the house every once in a while, or once a week or once a day - whatever takes your fancy.
Gay Sex in the Bathroom
Let's start with the bathroom. Leaping under a hot, steamy shower with a sexy man is definitely a turn-on. Think soap, warm water cascading down his ripped abs, running your hands through his wet hair, and then washing and caressing every inch of his body. It's enough to make you shiver in delight!
How about the sitting room? On the rug in front of the fire for a really close, romantic encounter or perhaps just on the sofa, if you're a bottom then having your legs hooked over the arm of it will put you in exactly the right position for your top to get on board.
Gay Sex in the Kitchen!
Kitchen. Now there are several reasons why you might choose to have sex in the kitchen. Number one has to be trying it out on the kitchen table. Sweep those placemats away and prepare to get down and dirty on the very same surface that everyone eats their meals. It's naughty, but just right for experimentation, and think of the loaded glances you could shoot towards your loved one as you sit with the family, around the very table that was hosting an altogether different type of event. The utility room can also be a place of fun and frolics, especially if you have a washing machine or tumble dryer that's prone to vibrating vigorously in its cycle.
Open Air Gay Sex
Having gay sex in the open air is a fantasy for many gay men. But it's not always possible, not every property has a garden, or if your garden is overlooked, then it won't be suitable. Have all the fun gay sex you want folks but do have a little decorum. So, what do you do to safely fulfil this fantasy? Head for the conservatory! This glass walled room gives you a taste of being outside in the open air, a slave to the elements, without actually being outside. Or if the rain is lashing down, you could turn it into a cosy boudoir with floor cushions, rugs, blankets, and candles to create your very own cocoon from which to shelter from the wild winds.
Great gay sex can be had pretty much anywhere as long as you have a hot gay man to play with, find the best gay escorts on www.sleepyboy.com and discuss where and how to have great gay sex outside the bedroom for an evening you will not forget.
Fulfil Your Gay Model Fantasy Fuck!
We all have some great gay sex fantasies and for many men, the idea of having great sex with a chiselled gay model is something that we dream about – a lot! Now you can make that dream a reality by spending time with a hot, hunky gay Escort. Many of these guys are male models and some also porn stars and they love nothing better than turning you on.
Gay Model Fantasy
The models you see on aftershave and underwear adverts are renowned as the sexiest men alive. With their chiselled jawlines, just the right amount of stubble and abs that look to be carved by the gods, who could resist their sexy charms? It's a shame these men don't exist in real life… or do they? It's easy to conjure up an entire fantasy looking at them, but what if you could take him home and have your wicked way with him? Well, that is a real possibility with gay escort sites and your fantasy could become a reality.
Model Gay Escorts on Sleepy Boy
Sadly, the reality of actually meeting one of these heartthrobs hardly ever happens and we are limited to the depths of our sordid imaginations.
But imagine actually meeting a gay model that you have lusted after. Going up to him, touching his hand and looking deep into those dark, mysterious eyes and sliding your hand over those rock-hard pecs. What would you do together? Where would you take him? Sometimes it is difficult to imagine the reality because it seems so unlikely, but this is one dream that actually could come true. Meeting a gay model escort is just like meeting any escort, except it offers you the chance to make your fantasies come true.
Gay Sex with a Gay Model
So, what is your deepest, darkest fantasy? Do you simply want to be left alone together in your room? Or perhaps you want to visit a sex club together so you can stand proud with this gorgeous man beside you. What about having the ultimate boyfriend experience, flirting with the idea of having this man love and cherish you, chilling on the sofa holding hands and kissing. Have you ever fantasised about a gay model running his hands all over your body, massaging all your aches and pains away? Or perhaps you want to be the one to massage him, giving you the chance to touch every inch of his hard muscles.
Gay Escorts Willing to Please
All these possibilities are simply there waiting for you on the escort site's directory. It's time for you to judge the book by its sexy, tanned, muscly cover. Next time you're watching an advert or flicking through a magazine and a guy catches your eye, just imagine meeting him in person, touching his skin and hearing his voice say your name. The best imagination in the world won't beat the reality of this fantasy, so look through the hot boys and the model shoots on the sleepyboy.com website, find the gay model of your dreams and prepare for an amazing night.
Stop Gay Dating – Just Get Great Gay Sex
Sometimes we don't want love, romance, and companionship, sometimes all we need is a nice hard fuck! So, stop trying to date for the sex that you want and simply have the best gay sex you have ever had with a gay escort.
Gay Sex is Better with a Gay Escort
Finding the perfect partner is difficult and if you are a gay man, the challenge can be even harder. Because most of us didn't have gay relationships around us when we were growing up, either in our communities or in the media, exactly what a good gay relationship looks like can be a mystery!
Gay Dating is Hard
Finding the perfect partner is hard, finding someone who you click with emotionally, sexually and who also who wants to settle down and be in a monogamous relationship at the same time as you are looking for this can seem like looking for a needle in a haystack.
If you are out in any gay bar then most men in there are probably not looking for a serious relationship, the same goes for any online apps. Routes to dating for our straight counterparts is little easier as it is more acceptable for them to ask each other out on dates in the workplace or within friendship groups, knowing is who is gay and may respond to your advances in these scenarios can be a minefield.
Finding a Date
Finding someone you actually like in the real world, and in the online world can take a long time and be very difficult, and the more time it takes to find someone special, the more it can get your down and you doubt you will find anyone to have a relationship with. Add this to the pressures of modern life when most men work long hours with little time for an active social life and the problem of finding gay love is compound.
Gay Escorts are Amazing
Gay escorts are amazing because they fill an important gap between partners, or for some of us instead of partners. Monogamy is not for everyone and sharing your life with just one person forever doesn't suit all of us, and there is no problem with that but sometimes we want a bit more than just a quick fuck. Gay Escorts, especially if you have a regular meeting with the same one, can fill in the gap between relationships and a stranger met in the pub.
Spending a few hours with a professional gay escort is a pleasure, more that quick sex escorts deliver a great sexual experience that you will want to repeat again and again. If you are feeling horny for your favourite fetish an escort can whip you or spank you, but if you are in a romantic mood, your escort can wine and dine you before a sensual massage and soft sensual sex.
Gay Escorts are there for you and your pleasure, they can be there instead of, between or alongside relationships and the gay sex is simply amazing.
Great Reasons to Hire a Gay Escort this Spring
A Gay Escort is great any time of year but there is something just a little bit special about the refreshing feel of spring that makes it seem like anything is possible. If you have been wanting a better sex life for a while, then this spring is the time to take action and find your favourite gay escort on sleepyboy.com
Gay Escorts are Amazing
Here are the great reasons to hire a Gay Escort this Spring
Indulge a Kink - You can indulge any kink. However extreme you like your gay sex sessions, it can be accommodated for you. You don't need to explain yourself, or quantify your sexual preferences, you can just state what you'd like and – boom! Your wish shall be your gay escorts command. (As a gentle aside though, do make sure that you explain clearly what you'd like with your chosen escort ahead of time just to check that they're happy with your preferences).
No Strings Attached Gay Sex - You might want gay sex but be tired/not interested in dating. Gay escorts could be the perfect solution to satiating your desires with no onward commitment. No-strings fun.
No Onward Commitment Needed - This is a simple one – you might be looking for a one off, single night to have some gay sex fun with absolutely no commitment. An escort will provide this no problem, without the need for you to go through dating sites or using an app on your smartphone.
Location No Problem - Gay escorts are available for sex all over the place. Living in London but working away in Wales? No problem! Having an extended holiday in Scotland? There will be a Scottish gay escort just waiting for you to discover.
Confidentiality Guaranteed - You can keep your gay sex session a hidden pleasure. A gay escort will have no interest in the other relationships in your life so it's all the fun of the fair without you needing to worry about what might get back to others.
Companionship Also Available - And of course, gay escorts aren't just for hiring to have sex with. Plenty of gay men simply want company, or a date for the theatre. So, if you've got an upcoming event, or lonely weekend, why not try a gay escort to distract you for a while.
Safe Gay Sex - With gay escorts there's usually a lower risk of contracting an STI. For these guys, this is their living, and they are scrupulous about using protection to safeguard their health and yours. A hook-up may have a slightly more cavalier attitude to the STI risk.
Be Happy, Be Gay - Are you a closet case but thinking about coming out? Some gentle, one-on-one gay action could be just the thing you need to ease you out into the marvellous rainbow world.
You can find the hottest and sexiest gay escorts on the UK's biggest Gay Escort directory www.sleepyboy.com
Help for Ukraine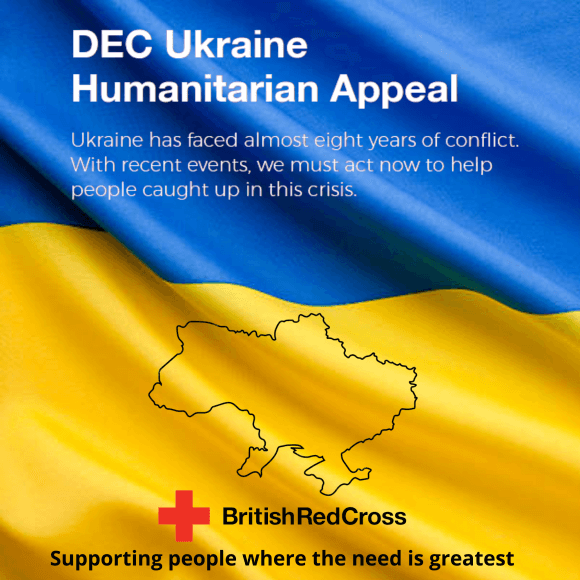 We are all devastated by the war in Ukraine
and all the deaths and injuries caused by this needless war.
Please consider giving a little to the Red Cross to get help to those who need it.
Welsh Escorts Are Hot and Steamy!
There is something just a little bit amazing about having great gay sex in Wales. Perhaps it's the clean Welsh air, or the sexy Welsh accents, but it is more likely to be the steaminess of the Welsh gay escorts listed on www.sleepyboy.com.
Gay Welsh Escorts
London, Manchester, Brighton are all know as gay hotspots, for many different reasons. With a high proportion of gay people, others have historically become more tolerant and the wider the community, the more acceptance there was. All of this means that thriving gay scene developed in larger towns and cities, rather than smaller ones or out into more rural areas. But now, the tide is turning rapidly and the new up and coming gay hotspot is not a single town or city – it's Wales.
Gay Scene in Wales
Wales is a lovely place! Once, it was only the bigger towns and cities that were stereotyped as 'gay cities' and there was a prevailing belief that the smaller towns were closed-minded. Obviously, that is certainly not true today and thank goodness acceptance is the norm, which is why we are seeing a rapid expansion of the gay network. Having a gay scene established meant that the LGBT cohort flock to these places because they perceive them to gay friendly and simply a great place to visit.
Wales is of course known for its rolling hills, clumps of forest and tranquil, beautiful scenery. This scenery attracts art-based people who use it as their inspiration for all sorts of things such as writing, painting or pottery. Encouraging these creative, open-minded people to come to Wales has created a tolerant atmosphere which has allowed a thriving gay community to build up. Outlying market towns with that bohemian feel have flung their arms wide open to the LGBT scene. And in many places, there is also an LGBT focus on local businesses; anything from wine bars and dog walking to decorating, which also encourages inclusivity.
But of course, we mustn't forget that the rural nature of beautiful Wales makes it the ideal place to go cruising. There's plenty of land that's hidden from sight and shadowy carparks for that extra frisson of fun.
Gay Fun in Cardiff
This jewel in the crown of Wales has begun to expand massively in the last few years in terms of its gay scene. This has now put down proper roots in the city, following the example of London, Manchester, York, and Brighton that have gone before them. There's the opportunity for gay people to come and live in an up-and-coming place and shape the future development of the city to make sure that those neon rainbow signs become more and more commonplace.
Welsh Gay Escorts
If you are looking for a Gay Escort in Wales then you will find the best, hottest and naughtiest escorts listed on www.sleepyboy.com. They are hot, hard and ready for your call, whether you are a Welsh local, visiting for work or on holiday in the area, Wales and its Escorts are ready to welcome you in!
How to Find the Perfect Welsh Gay Escort
There is something simply wonderful about a gorgeous guy with a sexy Welsh accent. Whether you are looking for sparkling company on a dinner date or have someone dominate you for a kinky night of BDSM Gay Sex, then the gorgeous guys who list on sleepyboy.com are who you are looking for.
Welsh Gay Escorts
The best Welsh gay escorts are ready and waiting for your call, from Cardiff to Swansea and everywhere in between, whether you want kinky sex, vanilla sex or just a great night out with a sexy Welshman on your arm, find the most gorgeous and experienced gay escorts in Wales on sleepyboy.com https://www.sleepyboy.com/uk/wales/
Hunky Welshmen with nice hard cocks and a lot of kinky experience want to give you a night of great gay sex like you have never had before. Welsh Twinks are smooth and sexy and will do anything you ask them to. Suave and sophisticated Welshmen are also on offer, whatever it is that turns you on, you will be able to find great gay sex in Wales.
Gay Escorts in Wales
One of the true pleasures of spending time with a great, sexy gay escort, is not only the phenomenal gay sex that you will enjoy, but also the fact that there is no reciprocation required. The gay sex you want, will be the gay sex you get, and you won't have to indulge anyone else's fantasies or requests, the night is all about you. This is one of the main reasons why gay escorts in Wales are so popular.
No Strings Attached Gay Sex
If you are looking for no strings attached gay sex, you might try going to a club or a bar to find someone, or using a dating or sex app, but the problem with any of these things is that they have strings attached, having gay sex with anyone that is not a professional means that there is either emotional complications or you may be expected, if they indulge your kinks, for you to indulge theirs. With a Welsh gay escort this does not happen. That sexy Welsh escort is there to make your gay sex dreams become a reality, they are there to give you pleasure and satisfaction like you have never had it before.
Welsh Gay Escorts are Discrete
Many men who spend time with gay escorts want their time to be discrete and the best way to ensure discretions about your sex life is to book a gay escort. They can meet you wherever you choose, you can be anonymous and indulge your kinks and desires like never before. There are so many reasons men spend time with Welsh gay escorts, what are you waiting for.
Skilled and Creative Gay Escorts in Wales
Gay escorts love gay sex, that is why they do what they do, they love to give pleasure and are all extremely experiences and creative when it comes to giving you exactly what you want. If you want to explore a specific kink then ensure you let your gay escort know in advance so that they can prepare, so you have the best gay sex ever.
Do You Love a Guy in Navy Uniform?
There's nothing new about appreciating a man in uniform, but luckily for us, there is so much variety available that it will keep our dirty minds wandering for many years to come. But there is one uniform which truly stands out from all the rest, and that distinction is clearly apparent both in arthouse cinema and the adult entertainment industry's output – we're talking, of course, about a navy uniform.
Gay Men in Navy Uniform
There is simply something ever-so charming about the navy uniform, and this is partly down to the fact that it's white, it suggests purity – and of course, there's no way you can hide an erection in white cotton pants which cling around the crotch! This is combined with the fact that sailors are sent out to sea for months at the time, living quite a solitary existence, it would make perfect sense that after dark, they head back to their cabin to get down and dirty, with either themselves - or even better, with another sailor.
The idea of military uniforms of any kind being used for a sexual purpose has a slight taboo surrounding it. It suggests power, or submission, depending on rank. In a sailor's case, I would certainly suggest that it errs towards the submissive. There is so much potential to make your imagination run wild! Take their neckerchief and toggle - it couldn't get more perfect, as it could be used as a simple wrist restraint, while you bunk up together, facing rough seas and stern captains.
Hello Sailor!
There's truly nothing not to like about a gay guy in a navy uniform! it's perfect garb for a little role-play between you and your partner. Role-play is an excellent way to unwind; it helps to break down barriers - just remember not to take it too seriously. There is never any need to worry about whether you look or feel stupid, just go with the flow and you will both soon be caught up in the moment - and you'll be ensuring that your sailor thoroughly knows how to take good care of the mast!
There is just so much diversity inherent in a navy uniform / sailor boy fantasy. You may be an admiral, sorting out the men from the boys for your next adventure at sea, or you may be another lonely sailor boy, who is simply seeking a gentle touch and other ways of comfort while being trapped at sea, not seeing land for days at a time. The only limitation is your imagination; but to be perfectly honest here, a tight butt, in tight white pants, soon spurs on the imagination and unleashes a dirty mind. So, when it does, just run with it, and let things naturally flow and unfold, and you'll soon be bunkered up with your sailor boy of choice.
Hot Gay Sex
These are just a few suggestions as to why navy uniforms are so popular; I'm sure there are plenty of others - and you have your very own, so sit down and take a little time to simply consider what could unfold in the night ahead, should you choose to purchase a navy uniform for yourself, or your lover.
Cardiff Spots to Take Your Gay Escort
Cardiff is a great place to have a fun gay night out, and if you are looking for some incredible gay sex after a night on the town then book the company of a Cardiff Gay Escort to show you around the nightlife and then have the gay sex you have always dreamed of.
Gay Escorts in Cardiff
Whether you are a Cardiff local, are visiting for pleasure, or need to be in Cardiff on business a Gay Escort can be the perfect companion you are looking for. Chilled out, sexy, and ready to please whichever of the Cardiff gay escorts listed on Sleepyboy.com you choose you will not be disappointed.
Many of the Cardiff Gay Escorts offer outcalls and in calls, so whether you want to meet and your place, their place or a hotel, Cardiff is a great place to meet your gay escort. There are lots of gay bars, funky restaurants, and exciting clubs to visit if you want a night out.
Gay Spots in Cardiff
Meeting your gay escort for the first time can be a little daunting so meeting them in a bar so you can have a drink before heading back to the bedroom is a great idea if you are a little nervous. Fortunately, Cardiff has a great number of gay bars that are located all around Cardiff so you can meet your gay escort in a place that is convenient to you.
Here is a quick list of some great bars in Cardiff to meet your Gay Escort:
The Kings – One of the busiest Gay Bars in Cardiff city centre with a range of events happening in the evenings such as quiz nights and karaoke. Younger guys from the close by university mix with a few older guys for a vibrant but affordable feel.
Pulse – Opposite The Kings, (above) is open during the day for relaxed all day food menus and then in the evening it becomes a dance club with two great dance areas. Wednesdays is student night so if you are looking for somewhere quiet to chat to your escort avoid on Wednesdays otherwise this is a happy and chilled out place to meet.
WOW Bar – This place is known for its drag shows, each and every night of the week, so if you want some fun and laughs with your gay escort before heading back for steamy sex this is the place to be. Breaking the ice will be easy in this bright, rainbow gay bar.
Minsky's Showbar – Live entertainers and drag shows are common in this fun and frisky bar. The host festival themed parties and strip shows throughout the year. It is not open every day of the week so if you are meeting your gay escort during the week, check that this place is open before you arrange a meet.
St Mary's - A fairly new gay bar in Cardiff, but still popular nonetheless, a purple palace, has karaoke nights, and a dance floor just waiting to be tried. Funky artwork and fun go hand in hand with the many charity nights this place hosts to support its community.
Gay Escorts, Bi-Sexual Escorts & Transgender Escorts in London, Manchester, Leeds, Birmingham & The whole of the UK
A major change has taken place in the last five years, where you can see an increasingly obvious decline of the gay escort in London and the gay escort in the UK. The reason for the decline of the male escort on the streets is the increase of the internets popularity. There are many reasons the gay escort in the UK has moved business online. A bi escort in London can feel more secure and can find far more clients online amongst many other reasons.
With the popularity of the gay escort in the UK and the openness of the gay community, there are many homophobic gangs which harass popular spots where one can find a gay escort in the UK. The same is said for the bi escort in London. Though the bi escort in London isnt gay and doesnt focus only on males, they are often harassed by anyone that disproves of their acts. The internet offers a safer place where both a bi escort in London as well as a gay escort in London can do business without the worry of being harassed or tormented based on their sexual preference.
Also, the bi escort in London can find a lot more business by posting an ad online rather than standing on the street where they once were. The bi escort in London also has a place in many of these online websites. The online world offers many customers that may have been uncomfortable or unable to approach a gay escort in London to do it in a more discreet and secure way. Instead of asking inappropriate questions, especially for first timers, a client can look at what the bi escort in London offers and then contact them for service. When approaching a gay escort in the UK usually happens in a quick manner and the client cannot fully look at them or communicate with them, and the internet provides the client with as much information and images as the client may feel they need.
A male escort can work online in several ways. The most popular is finding a gay escort in London website which offers ads which can be posted. The male escort then creates an ad with pictures, personal information, measurements, services they offer, and prices. This makes the shopping and searching much easier. Once the connection has been made and the male escort and client are in contact they can determine the place and time to meet. From there they male escort gets their payment and its 100% for them. A gay escort in the UK can find ads online anywhere from the very inexpensive to extremely pricey, depending on the traffic in the website.
The other way that a male escort can find work online is through an agent. Very rarely does a gay escort in London actually have a "pimp" as they tend to work alone or with an agency. The agency is a great way for a gay escort in the UK to find business and to keep it consistent. The way it works with an agency is that the client looks through the different pictures and chooses a male escort. Then based on the location, services, image, and personal preferences they choose a gay escort in London. Once they find what they need, they contact the agency and set a time of meeting and location. When the male escort finishes their work and takes the money, they give a percent to the agency and keep the difference and any tips. The percent is determined based on the popularity of the agency.
Thought you can still find a gay escort in London on the streets, there are far less today than there were 5 years ago. The internet has taken over and is controlling the male escort market. Whether through an agent or working on their own, the male escort can do business in a safer and more secure manner online.