The Best Gay Escorts are listed here on Sleepyboy. Search below for Gay Escorts, Bi-Sexual and Transgender Escorts. Search for your favourite Rent Boy or Gay Masseur across the UK. We have Gay Escorts in London, Manchester and all Cities across the UK. Whether you are looking for a date, a Gay Massage or a Sauna Companion search below to find your favourite Rent Boy. This is the best Gay & Bi-Sexual Escort Directory in the UK.
VIP Plus
Welcome to Sleepyboy.com
THE UK`S LARGEST INDEPENDENT ESCORT DIRECTORY
NOW SEE ALL ESCORTS PHONE NUMBERS AND PHOTOS FREE
When using an escort site, how many of the escorts are real? how many are still working? and how many sites allow non active escorts to stay on the site even if they stopped working? some sites have over 1000 escorts, but how many can you contact....test it out! try other top sites and you will see ANYONE can say we have 1000 escorts, thats easy, but how many can you contact?
---
If an Escort does not login within 30 days, you will not see the profile
"you know that you can get in touch as we check you can"
Browsing the site is totally FREE or you can view ALL photos and ALL escorts details by joining as a viewer.
For BETTER exposure escorts can upgrade their profiles by signing up and choosing one of the many packages we have on offer Basic, VIP, Silver, Gold & Platinum.
---
Why We Love A Skinny Twink
As we all know, popular gay culture separates its members into groups to account for the variety of sexual tastes out there. In the gay world, a twink is a younger, slender man who comes under the sexual charge of the more hirsute gay Bear.
So why do we love a smooth, hairless skinny twink? What's the appeal?
Well – where to start! They're young and impressionable. They probably don't have an awful lot of experience under their belt (so to speak) and they're just begging to learn from a more established gay man and be exposed to the naughtiest of thoughts.
If you have a certain fantasies, perhaps involving the initiating of younger males, then a twink is what you need to be looking for, they'll probably be all too happy to learn.
Gay Twinks are so Hot
Twinks are usually tall and slim, but soft. You won't find them spending hours in the gym perfecting those iron hard abs or glutes or whatever. These guys are definitely slender, compared to the more chunky, muscly Bear types. But just because they might be missing a bit of muscle definition, this doesn't mean that they're not sexy! A bodily hairless twink can get your pulse racing just by shooting you a loaded look from his pretty-boy face.
And yes, now we mention it, the face. It's a preserve of the gay twink guy that he has comparable features to Adonis. It isn't all about appearance, but with twinks, it does have a major part. That doesn't mean of course that lovers of twinks are shallow or anything, just that looks are part of the package deal here. Cute means innocent, sort of thing. Aesthetics are important here.
So how DOES a twink look?
The next step is the clothes. Ooooh.......the clothes.....You won't find the more outlandish gay outfits here, no skin tight rubber or feather boas, instead twinks opt for skinny jeans and slim-fitting t-shirts which show off their slender body shape to perfection. It's all about the low-key robes, think sexy and stylish, not slutty. The way those t-shirts ride up at the waist to show off a slim, toned stomach is enough to drive any Bear mad.
Another thing to love about these sweethearts is their oh-so-cute, slightly feminine look, which is great if you like the finer things in life. Namely smooth, flawless skin, fluttering eyelashes and those big, Bambi eyes peering seductively at you out from under their floppy fringe, a la Princess Diana.
So that's why we love a twink. These guys with their healthy, lean look, craving the attention of the older, more experienced man – what's not to like? Perhaps you want a fellow twink for yourself, for some naughty, night time fun? Or are you a Bear with a desire for different? Whatever you want, it's all do-able, you just need to know what you're looking for – and recognise it when you find it.
To find the hottest Gay Twink Escorts check out sleepyboy.com to find your perfect guy!
Escort or the Week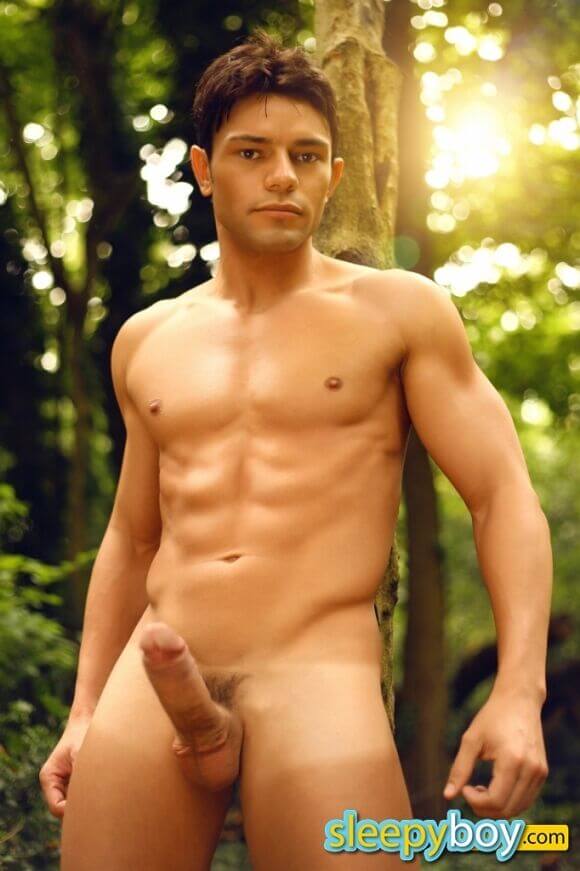 Want to be fucked by a Gay Model? Here's How
When you think of a gay model, how do you picture them to look like? Rippling muscles, six pack, chiselled jaw? Or slender, toned abs and sleekly swept back hair? Or maybe you prefer to fantasise about David Beckham in those pants. Whatever your personal preferences are, there's guaranteed to be the perfect gay model out there for you. It's out of my league, you say. I'd never get to meet my perfect gay model, you think. But this is a time when you should definitely think again! The gay community is a hotbed of young, pouting, sexy men who just love strutting their stuff on the catwalk and pulling those poses in front of the camera.
Gay Model Gay Escort
Given that their very aura is about enchanting and enticing, you can guarantee a fabulous night ahead. Imagine the seductive body of a gay model, gorgeous, deep eyes and smooth hands which have just a frisson of suggestion about them. It's enough to make anyone swoon at their feet.
So now we come to the next question. How on earth do you go about sourcing a gay model to join you for your naughty nights? Well we are going to look at three main ways – hanging around the fashion set in the hopes of meeting and then seducing one, happening upon a gay model in a gay club and again seducing him, or the best and most practical method call one of the gay models on sleepyboy.com who is also a gay escort for the best gay sex ever.
Lets have a look in more detail at those options:
Gay model, gay model, where art thou?
The obvious place is in the fashion world, of course, and specifically the gay quotient of it. There are loads of gay designers working exclusively with gay models all over the UK who come flocking to be dressed, admired and to show off their sexy bod in front of an adoring audience. If you don't plan to become a designer purely to get to the models (which most right-thinking people wouldn't) then the question of how to infiltrate this fashion network arises. In these situations, it's always better to go through a social link. The gay community is large and there's bound to be someone on your social radar who could possibly introduce you to a fashion whore. Think back to American Pie: The Wedding and when Jim got Michelle's perfect wedding dress from fashion designer Lesley. It's not always the case, but in these situations, more often than not, it's all about who you know. Just make sure that you cultivate the ground carefully and trust your friend making the introductions so you don't end up with a nightmare night, rather than a naughty one.
Find a Gay Model in a Club
Which leads neatly onto the next area for scoping out the talent, if you'd rather do the legwork yourself. It's an obvious location, there's almost guaranteed to be one near you and it's practically a given that you'll find plenty of gay models stalking about. And where might you find this homosexual Mecca? In a gay club! See, it's simple. As you no doubt know, the gay fraternity like to stick together so you'll always find a plethora of different people in a club like this for you to muse upon. And though it's probably far from a meat market, you're almost guaranteed to meet a hot gay model who ticks all your boxes.
Gay Models on Sleepyboy.com
If you want to be sure to find the type of gay model you are looking for and you want him quickly then visiting sleepyboy.com is the best way to find gay models who are also gay escorts who are just waiting for your call. The best and easiest way to get fucked by a gay model is to find him on sleepyboy.com
Escort of the week
ESCORT OF THE WEEK

Escort of the Week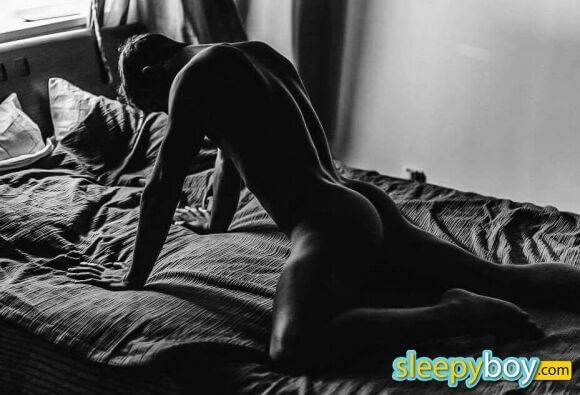 Escort of the Week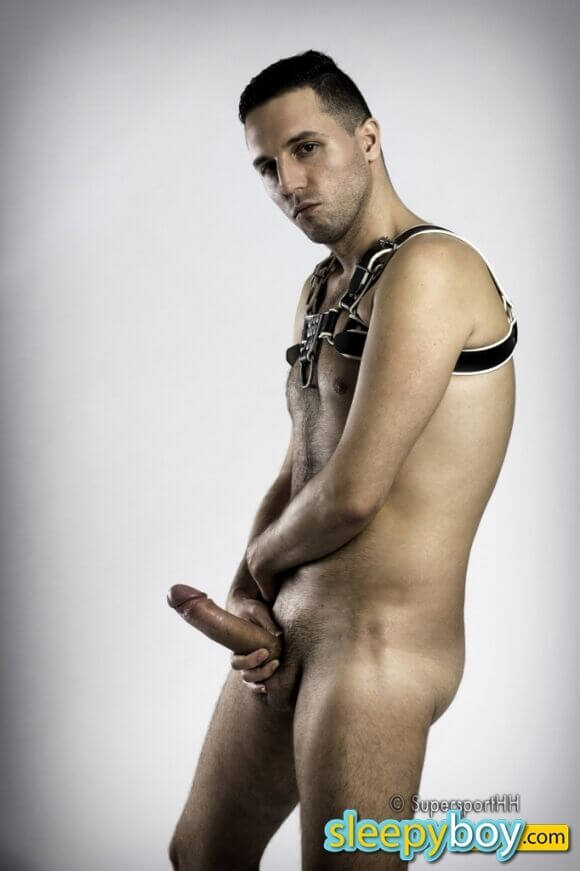 Escort of the week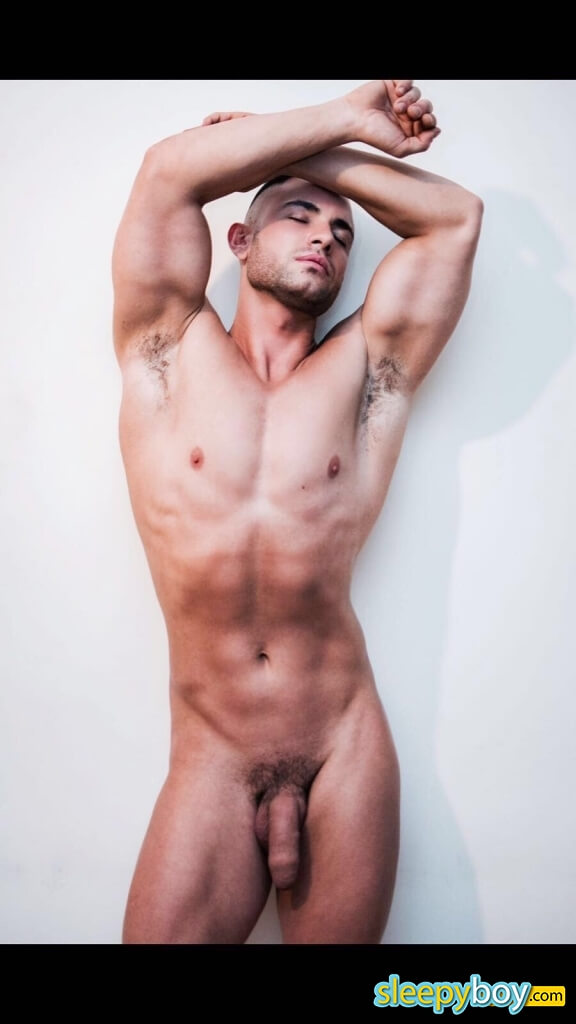 Sexy Valentine Date Ideas with your Gay Escort
The 14th of February is fast approaching! Often referred to as the most romantic day of the year, it inspires people to indulge in their innermost desires. Whether your plans are slushy and cliched and involve a restaurant and a single red rose, or whether they're naughtiness personified, you won't find anyone objecting to a Valentine's date. And certainly not your chosen gay escort!
So.........what to do?? You have a whole evening with the escort of your choice spread out before you (possibly quite literally) and they say that the devil is in the detail. Finding something to tickle your fancy has never been quite so easy.....
Sexy Idea 1:
Perhaps romance is turning your thoughts to experimentation? Maybe there are some bedroom moves that you haven't busted out yet and you're dying to try? Well, this could be the perfect opportunity! A little BDSM, maybe? If you've always wondered and never acted, then investing in some soft ropes, handcuffs and a blindfold is a good way to get started. And if this is a first foray and you aren't sure about the whole rope thing, then an under-bed restraint or bondage tape are both good compromises to get you going. (PS. In these sorts of situations, it's important to have a 'safe' word so either party can pull out if they want to).
Sexy Idea 2:
Why not have a relaxing evening in with massage candles? Especially designed for the purpose, these are made with soy wax so they have a lower melting point and therefore can be poured hot over your escort much more safely. And then – voila! You have some massage oil (quite literally) at your fingertips.
Sexy Idea 3:
Continuing with the bedroom theme, why not try out a new sex toy? It doesn't have to be new to the market, just something that you haven't tried before and always fancied. Things like a prostate massager, enjoyable for both parties, or a 10 function vibrating cock ring. Your escort is your oyster.
Sexy Idea 4:
A romantic date – with a twist. When you say 'date', you imagine a cosy restaurant somewhere, buried down a tiny side street with hundreds of candles lighting the place up. You'll have champagne on ice waiting for you and a neat red rose placed across your napkin, right? Well now imagine that you are wearing a remote-controlled rabbit cock ring – and your escort has the remote. At any point he can liven up proceedings by sending a pleasurable thrill through your most sensitive parts. It's sexy, it's naughty and you have no control whatsoever.....So if you fancy relinquishing control for the night, here is a pretty good place to start.
Sexy Idea 5:
Predictable, but also reliable, is idea number 5. In this modern age where many people are still living with their parents, or sharing with a number of housemates, getting some alone time with your escort can be a challenge. So as a Valentine's treat, book yourself and your escort into a hotel for the night and enjoy the privacy, with a glass or two of bubbles to go along with it!
Escort of the Week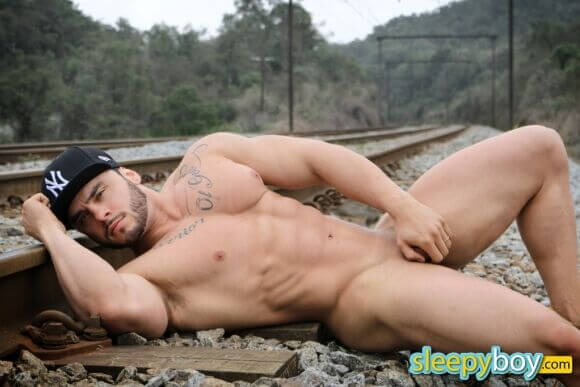 Gay Escorts, Bi-Sexual Escorts & Transgender Escorts in London, Manchester, Leeds, Birmingham & The whole of the UK
A major change has taken place in the last five years, where you can see an increasingly obvious decline of the gay escort in London and the gay escort in the UK. The reason for the decline of the male escort on the streets is the increase of the internets popularity. There are many reasons the gay escort in the UK has moved business online. A bi escort in London can feel more secure and can find far more clients online amongst many other reasons.
With the popularity of the gay escort in the UK and the openness of the gay community, there are many homophobic gangs which harass popular spots where one can find a gay escort in the UK. The same is said for the bi escort in London. Though the bi escort in London isnt gay and doesnt focus only on males, they are often harassed by anyone that disproves of their acts. The internet offers a safer place where both a bi escort in London as well as a gay escort in London can do business without the worry of being harassed or tormented based on their sexual preference.
Also, the bi escort in London can find a lot more business by posting an ad online rather than standing on the street where they once were. The bi escort in London also has a place in many of these online websites. The online world offers many customers that may have been uncomfortable or unable to approach a gay escort in London to do it in a more discreet and secure way. Instead of asking inappropriate questions, especially for first timers, a client can look at what the bi escort in London offers and then contact them for service. When approaching a gay escort in the UK usually happens in a quick manner and the client cannot fully look at them or communicate with them, and the internet provides the client with as much information and images as the client may feel they need.
A male escort can work online in several ways. The most popular is finding a gay escort in London website which offers ads which can be posted. The male escort then creates an ad with pictures, personal information, measurements, services they offer, and prices. This makes the shopping and searching much easier. Once the connection has been made and the male escort and client are in contact they can determine the place and time to meet. From there they male escort gets their payment and its 100% for them. A gay escort in the UK can find ads online anywhere from the very inexpensive to extremely pricey, depending on the traffic in the website.
The other way that a male escort can find work online is through an agent. Very rarely does a gay escort in London actually have a "pimp" as they tend to work alone or with an agency. The agency is a great way for a gay escort in the UK to find business and to keep it consistent. The way it works with an agency is that the client looks through the different pictures and chooses a male escort. Then based on the location, services, image, and personal preferences they choose a gay escort in London. Once they find what they need, they contact the agency and set a time of meeting and location. When the male escort finishes their work and takes the money, they give a percent to the agency and keep the difference and any tips. The percent is determined based on the popularity of the agency.
Thought you can still find a gay escort in London on the streets, there are far less today than there were 5 years ago. The internet has taken over and is controlling the male escort market. Whether through an agent or working on their own, the male escort can do business in a safer and more secure manner online.