The Best Gay Escorts are listed here on Sleepyboy. Search below for Gay Escorts, Bi-Sexual and Transgender Escorts. Search for your favourite Rent Boy or Gay Masseur across the UK. We have Gay Escorts in London, Manchester and all Cities across the UK. Whether you are looking for a date, a Gay Massage or a Sauna Companion search below to find your favourite Rent Boy. This is the best Gay & Bi-Sexual Escort Directory in the UK.
Spotlight
Welcome to Sleepyboy.com
THE UK`S LARGEST INDEPENDENT ESCORT DIRECTORY
NOW SEE ALL ESCORTS PHONE NUMBERS AND PHOTOS FREE
When using an escort site, how many of the escorts are real? how many are still working? and how many sites allow non active escorts to stay on the site even if they stopped working? some sites have over 1000 escorts, but how many can you contact....test it out! try other top sites and you will see ANYONE can say we have 1000 escorts, thats easy, but how many can you contact?
---
If an Escort does not login within 30 days, you will not see the profile
"you know that you can get in touch as we check you can"
Browsing the site is totally FREE or you can view ALL photos and ALL escorts details by joining as a viewer.
For BETTER exposure escorts can upgrade their profiles by signing up and choosing one of the many packages we have on offer Basic, VIP, Silver, Gold & Platinum.
---
Dont Panic!
Favourite Uniforms for Gay Escorts
Uniforms do wonders for the sexiness of any man. That tight, military, strained feel to the uniform is such a turn on for so many gay men. We love uniforms so much we thought we would make a list of the ones that we find the sexiest. If you are looking for someone to fulfil your gay uniform fantasy, find a gay escort on www.sleepyboy.com right now to fulfil your fantasy!
Thinking of a hard bulging penis, under the covers of these tight uniforms makes us very excited:
Gay Men in Police Uniform
Forget village people and take a look at the real police uniforms of today. They are smart and functional with a bit if silver bling on the collars and helmets, while they don't have the grandeur of military uniforms, they do make up for it in practical tools like handcuffs and phallic shaped truncheons. One of the reasons they are such a gay fantasy is imagining that a horny policeman arrests and then has his fun with you before locking you up! This can either be done is a softcore BDSM fun fantasy or more hardcore rough and ready forceful gay sex fantasy. Whatever the reason for finding the boys in blue sexy, police uniforms are easy to find and to wear!
Gay Escorts in Army Uniforms
Army Guys have for a long time been a gay man's fantasy. Their strong muscled arms and dominating attitude make us want to be him to give us orders. Strong, sexy and in control, army soldiers are the best! They are so sexy because they have been trained to be fit, have stamina which means they can go all night and trained to either follow or give orders in a strong army voice. Whether you love to see gay army men in their relaxed camouflaged combats or in full military dress uniforms, all tight and shiny – these uniformed hotties are always in our dreams.
Leather Bikers & Gay Escorts
While not specifically a prescribed uniform, leather clad bikers a=have a fashion sense all of their own and you can identify them a mile away. Often bearded and with tattoos these bad boys and their bikes have been a sex symbol for many men for years. This is probably due to a combination of sexy bear, lovely leathers and all over gruffness making for a delicious combination of sexy manliness. The combined smell of leathers and bike fuel, cute bandannas and sexy tattoos are the reason these guys and their informal uniforms have stayed a popular gay sex dream.
Sports Uniforms
Sportsmen are some of the most agile, fittest, and horniest men around and the fact that they wear uniforms just makes them more attractive. From football teams to wrestling stars, uniforms identify that they are hot and ready to go in their chosen sport. Whether this love of sports uniforms comes because sportsmen tend to be beautiful body specimens, or because team gangbang fantasies are so common, we will never know but we love them all the same.
Sexy Sailors & Gay Escorts
Now we know we have already mentioned army uniforms, and the love of those can be transferred to any military uniform but there is something just a little bit special about a gay sailor in a sexy uniform. Perhaps they are so hot because the uniforms are often white which shows every curve of their muscled body and every bulge of their hard penis pushing through the smart uniform pants. Or perhaps it is the thought of being trapped on a boat or submarine for weeks on end with horny sailors all around, happy to fuck anything that is available. A horny sailor gangbang, domination fantasy or military lessons can all be part of any sexy sailor uniform fantasy.
Many Gay Escorts are Skilled in the Ancient Art of Shibari Bondage
When it comes to indulging in your secret fantasies, a gay escort is often the perfect choice. They can ensure you get the best experience possible, in a safe and comfortable environment.
Gay Escorts UK
If you have always wanted to try it, but don't know where to start, you have the choice of finding a gay escort who is experienced in the art of Shibari so that they can guide you. If you already have a favourite gay escort, you can embark on this special adventure together, which will only enhance the experience and bring you even closer. You can find a gay escort skilled in BDSM or Japanese bondage on the biggest UK gay escort directory www.sleepyboy.com
What is Shibari Bondage
Shibari, also known as Japanese bondage or Kinbaku, is a very sensual experience that involves artistically tied knots and bonds and plays with the submissive/ dominant roles of BDSM. In its simplest form it is a type of bondage, but the bonds of Shibari are only the starting point. In recent years, all forms of bondage have become more popular and more unusual versions like Shibari are coming into the limelight and people are enjoying experimenting with their own limits and vulnerabilities.
Gay Escorts & Shibari Bondgae
Shibari differs from other types of bondage in that the focus is on the sensations given by the ties themselves. The dominant person ties the bonds in a way that heightens the arousal of the submissive. This doesn't just mean on erogenous zones, but all over the body. The lack of control heightens the experience as they are completely vulnerable to the other person. This results in them being immersed in the experience and forced to focus on the physical sensations and trust the dominant partner. It is overwhelming and intense and guaranteed to deliver an unforgettable experience and test your sense of control and vulnerability.
Gay BDSM & Gay Escorts
It is important to discuss your expectations and limits before you get started. Shibari will push you to your limits and you need to be open and honest with yourself and each other to get the most out it. If there is anything you are worried about or you know you do not enjoy, tell your escort so that you don't need to worry about the experience going in that direction. If there is anything you are intrigued by and think you want to try, but aren't 100% sure about, don't be shy and be honest about it so they know to approach it in a delicate way.
Shibari may take you out of your comfort zone, but it could well be one of the most eye-opening sexual experiences you ever have. The best advice for experiencing Shibari for the first time is to go in with your mind open and a willingness to experience the unusual. Find a sexy gay escort to explore this with and be open and honest about what you want and what you are worried about. The art of shibari is to be in the moment and fully involved in all the sensations.
Don't Be Shy – Tips for asking for Kinky Sex from your Gay Escort
When you are thinking about kinky gay sex, you often can't think about anything else, perhaps you have had a naughty idea, have seen something kinky on gay porn or have a new gay sex toy you want to play with. If so, choosing a gay escort to have some kinky sexy time with is one of the best things you can do for yourself! But sometimes you don't know how to ask for what you want!
Kinky Gay Escorts
Having a sexual kink can cause problems when it comes to sex. If you are a little worried about how someone is going to take your kink, maybe they will think you are a little weird or maybe your kink will turn them off! The often people keep their kinks well-hidden and they only come out, when they are feeling confident or perhaps when a bit of alcohol has been consumed.
Sexual Kinks are Fun
Sexual kinks come in all shapes and sizes, and how people define kink is also different, for some anything other than plain vanilla would be considered a kink – for example asking for a bit of light spanking or using those fluffy handcuffs, for others you have to be a bit more enthusiastic actually having the whips and willing to make a mark, or bondage with proper bondage rope. Kinks can also include the full range of BDSM, lots of different types of role play – anything from Solider Boy to Slaves or golden showers or sensory deprivation. It can also include fetishes such as latex and foot fetishes.
Kinky Fantasies & Partners
Whatever it is that you are into telling someone about your needs, wants, desires and dreams can be daunting as you will worry about how they are going to respond. The good news is that most people have some sort of sexual fantasy so they probably have their own kink they want to try so hopefully you can share stories. Of course, it is not always that simple, what if you love latex and they are allergic, what if you both want to be submissive, or both want to be dominant – that can cause friction in the bedroom. Other kinks like golden showers, while for one man may be a dream, the other may be a nightmare and a no-go area so tread with caution if you are speaking to a partner.
The reverse is true if you are speaking to a Gay Escort – tell them your dreams, tell them your fantasies and they will try and make them reality, do you want to be spanked by a solider, no problem, do you want to try bondage or be dominated by a dungeon master – all you have to do is ask and Gay escorts will accommodate all your needs and desires.
Kinky Gay Sex & Gay Escorts
It is really that simple, find your favourite Gay Escort on www.sleepyboy.com read their profile as they all have a list of kinks, they are happy to accommodate (and most guys like most things) and then drop them a message to tell them what you would like and when you are free to meet. Actually, very simple – if you err on the more extreme side of a kink or fetish then your Gay Escort may want to establish some ground rules or a safe word, so you are both completely happy with what happens in any scenario. You may also want to visit a dungeon with your escort so all the equipment you could possibly want is on hand and ready to go!
How To Ask Your Gay Escort for A BDSM Session
If you're turned on by the idea of bondage and discipline, domination or submission, BDSM is the kink you need to explore with your favourite gay escort. You can even take your decadent pleasure up a notch, and try sadism and masochism, but sometimes you know what you want but don't know how to ask for it!
BDSM Gay Escorts
Fortunately, the gay escorts listed on www.sleepyboy.com are experts in getting to know what you want and then delivering it, in orgasmic style! BDSM should always be performed in a mutually consenting relationship. Consent is of paramount importance because BDSM involves varying degrees restraint and pain.
Talk About Your Fantasies and Desires
When making arrangements for a hook up with a hot and horny gay escort, don't be shy about bringing up the topic of BDSM, if it's at the top of your must-try sex list.
Have an honest conversation about your fantasies and desires and talk about your boundaries. It is important to have your gay escort's views on BDSM, and their consent before you go shopping for gags, whips, and chains.
Have A Safe Word
On the night of the BDSM session, choose a 'safe' word, to immediately stop the action, if you're in pain or things get out of hand. You can also use the 'traffic light system' to communicate during the session.
Green means that you are comfortable, and your partner can go for it!
Yellow/Amber means that you are enjoying it, but you need your partner to slow down as you're close to reaching your discomfort limit.
Red means STOP! On hearing this word, your partner must stop what he's doing immediately.
Choose Your Role
BDSM is all about pleasure/pain and role-playing. You therefore need to decide who is going to play the dominant (Master) role and who is going to be the submissive (Slave).
If one role really gets you excited, you may not want to swap and interchange roles with your gay escort. Trying both sides of BDSM will however give you a valuable perspective that can enhance your overall enjoyment of kinky sex.
Play With Sex Toys
You don't have to have a dungeon full of BDSM equipment and accessories to enjoy this type of sex. A variety of good quality sex toys is all that you need to get started.
Use handcuffs and a blindfold for erotic sensory deprivation games. A leather flogger or a wooden paddle is perfect for spanking ass. Try a butt plug, a cock ring or a dildo.
If you both have a great time, on subsequent BDSM sessions with your favourite gay escort you may want to try the Japanese technique of Shibari rope bondage.
Better Bottoming Tips from A Gay Escort
As a gay man planning to have an erotic hook up with a sexy gay escort, you'll be keen to have a great time in the bedroom. To enjoy an unforgettable bottoming experience, it's a good idea to improve your habits and techniques – before, during and after ass action.
Play with a Gay Escort
One of the best ways to have an incredible bottoming experience is to spend time with a Gay Escort. As gay sex experts they have all the tricks and ideas to make a bottoming experience on to remember. Don't ever be shy about asking for what you really want from your gay escort experience as these sexy guys are here to please you and deliver your gay sex fantasy whatever that may be. The best gay escorts can be found at www.sleepyboy.com.
Angles & Positions
The angle for a good gay bottom is often determined by the shape and size of the two guys having sex. How tall, wide, and the position of each mans cock will make a difference to getting the right angle when it comes to penetration. So, take it slow to start with, get the right angle and with lots of lube this will be a pleasure from the start.
You can also explore different positions with bottoming. If you are an experienced bottom, then try and avoid the classic pose and try different positions so you can expand your bottoming options. A great gay escort can give you a range of ideas about how to do this.
Switch Up Your Diet
Any seasoned bottomer will tell you that improving your hygiene starts by switching up your diet. Eating high fibre foods helps to minimise the necessary clean up before and during sex. Avoid spicy foods and reduce the amount of meat on your plate. Going vegetarian, for a day or two, will make a big difference to your bottoming experience.
Have A Cleaning Regime
It goes without saying that you need to shower, and to concentrate on cleaning your asshole, so that you can have mess-free anal sex. You can use a douching bulb or the shower attachment, for deep crack cleaning. To double check that you're suitably clean, and ready for a pounding, you can do a pre-sex check with a lubed up finger.
Train Your Butt
The butt's sphincter is a tightly clenched circular muscle that opens and closes upon stimulation. Watching it open can be highly erotic. Before you can enjoy intense anal prostate orgasms, you need to train the ass muscle.
You can use ass training sex toys, a butt plug or a lubed finger to gently open up your butthole, in prep for penis penetration.
Use Lots of Lube
Avoid the porno standard of using spit as lubrication, especially if you're up for rough sex or extended play. A good quality lube makes a huge difference to bottoming pleasure. Slick silicone lube may be messy, but it provides the easy glide that you need to avoid tearing or damaging the anal tissues during bottoming.
Great Tips for Enjoying a Ticking Fetish with Your Gay Escort
If you'd like to try something new, on a hook up with a gay escort, why not explore the kinky fetish of tickling?
Gay Tickling Fetish
There's far more to tickling than unpredictably and intentionally grabbing a guy's sides and making him twitch in delight or jerk in sheer panic. Gay guys with a ticking fetish like to use a combination of knismesis (light, gentle touch that makes skin tingle) and the more aggressive gargalesis (that often elicits fits of laughter). Extreme tickling (tickle torture) is usually reserved for BDSM practices.
When done just right, tickling can be playfully and seductively intimate, and a mixture of pleasure and pain.
Gay Escorts & Tickling
Can't wait to get started? Here are some great tips to enhance the enjoyment factor:
Use Your Hands
Skilled ticklers know how to use their hands to explore the common tickle zones of the body, and rarely need to try a variety of places before finding the tickle sweet spot. Some guys are very ticklish in the armpits, or along the rib cage. Others react more to tickles on the soles of the feet. Other common tickle weak spots include the neck, knees, and belly.
Use your hands and try your luck in any of these areas.
Use Your Imagination
Some people get really turned on by feeling hot or cool breath on their neck and earlobes.
Surprise your gay escort with some delicate finger touches and move onto licking, sucking and gentle biting, in this hypersensitive area.
Try Other Objects
There are many household objects that you can use for tickle fetish play with a gay escort.
Rubber bristled hairbrushes and rigid combs are perfect for making the skin tingle. You can also use cotton buds, pencils, or stick-like objects that introduce a different texture. It's best to use these for lower-body tickling.
Electric toothbrushes are also very effective, for all over body tickling.
Feathers have become a standard accessory for kinky sex. Experiment with different types and sizes to cover larger and smaller areas of skin.
Bring Out the Sex Toys
Your sex toy collection should have a selection of accessories that can be used for tickling purposes. For an element of surprise, try out a vibrator (with different attachments) on the abdomen, ribs, and groin area. After enjoying tickling pleasure, you can progress to using the vibrator for anal probing ecstasy.
Whatever you gay sex fantasy the sexy gay escorts at www.sleepyboy.com can fulfil your every desire including giving you the most intense and incredible tickling experience you could ever have dreamed of.
Coming soon!
Two years in the making, I have personally met with the experts and working alongside them, I have created a full range of body, Hair, skin routines containing the finest ingredients including Jojoba oil, Moroccan clay, Aloe, and so many more blended together. I believe there is no other range like this, made to be easy to use for the guy on the go. I will also be launching Three hero products at the same time. I will be asking 20 of my escorts to try the range and give honest feedback (more details on this soon) i am VERY excited, and will give more details here very soon!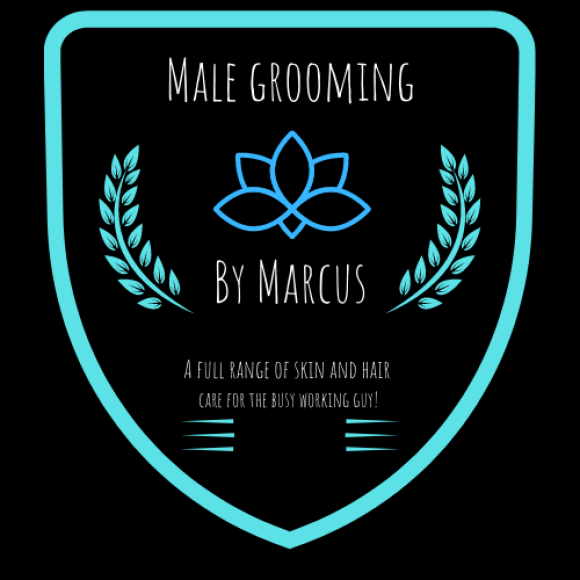 Exploring Erogenous Zones with Your Gay Escort
On a hook up with your favourite gay escort you can anticipate some hot and heavy action. Intimately exploring each other is a lot more erotic and fun, when you focus your attention on the erogenous zones. When touched and stimulated, these super sensitive areas of the body elicit pleasurable sensations that get you in the mood for sex.
While most people know the main erogenous zones – for guys it's the midline of the chest, the scrotum, buttocks, anus, perineum and penis – there are also other areas that are well worth exploring.
7 Unexpected Erogenous Zones
How many of these 7 secret head-to-toe erogenous zones have you tried?
1. Exploring Ear Lobes with your Gay Escort
When you are whispering sweet nothings, or dirty talking, into your gay escort's ear, give his sensitive ear lobes some consideration. Stroking, kissing, and sucking on the ear lobes could well get your favourite escort all hot and bothered.
2. Exploring Armpits with your Gay Escort
Although many people find the armpits to be a ticklish area of the body, some gay guys get highly aroused when you finger their pits.
3. Exploring the Sides of the Chest with your Gay Escort
Instead of making a beeline for the erogenous midline of the chest, slide your hands to the sides, and work your way gently over his ribs. Tease and tickle as you go.
4. Exploring the Nipples with your Gay Escort
Now that you are focused on the chest, give those nipples a kiss, lick, suck, squeeze, or a gentle twist, and watch him squirm with delight. Although the nipples are not quite so secret, finding out the moves that your escort loves the most is erotic and fun.
5. Exploring the Inner Thighs with your Gay Escort
On your way to any man's main attraction, it's a good idea to take a detour along the inner thighs. Run your fingers up and down and use your tongue and lips to explore further. Just how far up do you need to go before he's begging for pleasure? And if you want to delay orgasm, diverting your attention from his penis to the inner thighs will keep him turned on without going over the edge.
6. Exploring the Underside of The Balls with your Gay Escort
The back and underside of the balls are often overlooked, but they're definitely worth exploring when you're on the hunt for sensitive sweet spots. Start slowly and gently, and use your hands, lips and tongue to make him moan.
7. Exploring the Soles of the Feet with your Gay Escort
If you're into toe sucking, spend a little time teasing, stroking and tickling the soles of the feet. What starts off as a kinky foot rub could well end up as a great night of passionate and mind-blowing sex.
Got Everything For The Weekend?
How To Set Rough Sex Boundaries With Your Gay Escort
When you're in throws of wild sex, the action can sometimes get a little over enthusiastic and rough. While some people may consider sexual activities like slapping, spanking, and choking to be acceptable during rough sex, others may find the experience uncomfortable, scary or disturbing.
Gay Escorts & Rough Sex
It's therefore important to set sex boundaries, especially when you're hooking up for mutual pleasure and casual sex with a gay escort.
If you tune into porn to get turned on, you've probably noticed that slapping and choking tends to feature quite regularly. Just because it looks like it's the norm, it doesn't mean that it's going on behind everyone's closed bedroom door.
Kinky practices like BDSM, require Doms and Subs to follow a strict etiquette guideline, to ensure the safety of everyone involved. As a sexually active guy who enjoys NSA adult fun, your sex life could also benefit from having healthy boundaries.
Rough, But Not THAT Rough
Everyone is naturally sexually turned on by different things, and by alternate forms of stimulation. A sexual activity, or technique, that you think is mild may be perceived to be rough by your sex partner.
If you enjoy experimenting with kinky play in the bedroom, it's essential that you set boundaries and communicate your likes and dislikes. In a committed relationship, sex boundaries allow you to intimately connect on a deeper level. If you're a single guy, it's just as important to set sex boundaries, if you're fucking a variety of casual partners.
Be upfront and open to discussing your boundaries with your favourite gay escort. Being respectful of each other's boundaries is part of the consensual experience.
How Do You Like It?
If the thought of rough sex gets all hot and bothered, you need to let your sexual partner know BEFORE you get down to having sex.
Choking and slapping are intense activities that require consent from both parties. They also need to be clearly defined, when you're communicating what gets you rock hard. As 'rough sex' isn't a catchall phrase that sums up everything kinky, you need to be very specific about what you mean when you say "I love to slap or choke".
Slapping can be extremely painful and harmful, if done on parts of the body that are highly sensitive. Using the wrong slapping technique can also cause considerable pain. Do also bear in mind that rough sex can have a detrimental impact on a partner's emotional wellbeing.
Be Respectful
If your gay escort doesn't share your love of rough sex, do not force it. If his definition of fun doesn't include having sexual activity that is rough, compromise by finding alternative experiences that you can enjoy together.
You can find the best Gay Escorts for the naughtiest of nights at www.sleepyboy.com
Gay Escorts, Bi-Sexual Escorts & Transgender Escorts in London, Manchester, Leeds, Birmingham & The whole of the UK
A major change has taken place in the last five years, where you can see an increasingly obvious decline of the gay escort in London and the gay escort in the UK. The reason for the decline of the male escort on the streets is the increase of the internets popularity. There are many reasons the gay escort in the UK has moved business online. A bi escort in London can feel more secure and can find far more clients online amongst many other reasons.
With the popularity of the gay escort in the UK and the openness of the gay community, there are many homophobic gangs which harass popular spots where one can find a gay escort in the UK. The same is said for the bi escort in London. Though the bi escort in London isnt gay and doesnt focus only on males, they are often harassed by anyone that disproves of their acts. The internet offers a safer place where both a bi escort in London as well as a gay escort in London can do business without the worry of being harassed or tormented based on their sexual preference.
Also, the bi escort in London can find a lot more business by posting an ad online rather than standing on the street where they once were. The bi escort in London also has a place in many of these online websites. The online world offers many customers that may have been uncomfortable or unable to approach a gay escort in London to do it in a more discreet and secure way. Instead of asking inappropriate questions, especially for first timers, a client can look at what the bi escort in London offers and then contact them for service. When approaching a gay escort in the UK usually happens in a quick manner and the client cannot fully look at them or communicate with them, and the internet provides the client with as much information and images as the client may feel they need.
A male escort can work online in several ways. The most popular is finding a gay escort in London website which offers ads which can be posted. The male escort then creates an ad with pictures, personal information, measurements, services they offer, and prices. This makes the shopping and searching much easier. Once the connection has been made and the male escort and client are in contact they can determine the place and time to meet. From there they male escort gets their payment and its 100% for them. A gay escort in the UK can find ads online anywhere from the very inexpensive to extremely pricey, depending on the traffic in the website.
The other way that a male escort can find work online is through an agent. Very rarely does a gay escort in London actually have a "pimp" as they tend to work alone or with an agency. The agency is a great way for a gay escort in the UK to find business and to keep it consistent. The way it works with an agency is that the client looks through the different pictures and chooses a male escort. Then based on the location, services, image, and personal preferences they choose a gay escort in London. Once they find what they need, they contact the agency and set a time of meeting and location. When the male escort finishes their work and takes the money, they give a percent to the agency and keep the difference and any tips. The percent is determined based on the popularity of the agency.
Thought you can still find a gay escort in London on the streets, there are far less today than there were 5 years ago. The internet has taken over and is controlling the male escort market. Whether through an agent or working on their own, the male escort can do business in a safer and more secure manner online.