The Best Gay Escorts are listed here on Sleepyboy. Search below for Gay Escorts, Bi-Sexual and Transgender Escorts. Search for your favourite Rent Boy or Gay Masseur across the UK. We have Gay Escorts in London, Manchester and all Cities across the UK. Whether you are looking for a date, a Gay Massage or a Sauna Companion search below to find your favourite Rent Boy. This is the best Gay & Bi-Sexual Escort Directory in the UK.
Escorts of the Day
Welcome to Sleepyboy.com
THE UK`S LARGEST INDEPENDENT ESCORT DIRECTORY
NOW SEE ALL ESCORTS PHONE NUMBERS AND PHOTOS FREE
When using an escort site, how many of the escorts are real? how many are still working? and how many sites allow non active escorts to stay on the site even if they stopped working? some sites have over 1000 escorts, but how many can you contact....test it out! try other top sites and you will see ANYONE can say we have 1000 escorts, thats easy, but how many can you contact?
---
If an Escort does not login within 30 days, you will not see the profile
"you know that you can get in touch as we check you can"
Browsing the site is totally FREE or you can view ALL photos and ALL escorts details by joining as a viewer.
For BETTER exposure escorts can upgrade their profiles by signing up and choosing one of the many packages we have on offer Basic, VIP, Silver, Gold & Platinum.
---
London's Sexiest Places for a Naughty Night with a Gay Escort
If you're looking to impress your gay escort on a date night in the grand metropolis of London, you'll need to find the perfect meeting place. While London has no shortage of great hook up venues for illicit liaisons in the daytime, it's after dark that the city truly comes alive.
Gay Escorts London/h2>
London is renowned for its quaint and charming attractions of historic significance. In the world of cavernous wine bars, no venue is quite up to the standard of Gordon's Wine Bar. The oldest wine bar in the city is scandalously dark and romantically candlelit. You can get cosy under the arches of the Embankment and sample the extensive wine list by the glass. It's rumoured that the ghosts of Samuel Pepys and Rudyard Kipling like to hang out here.
The Smoking Terrace at The Club at the Ivy is the ideal place to meet a gay escort in the evening. It's where London's beautiful people go to indulge in the lifestyle habit, while admiring modernist sculpture.
Romantic Gay Escorts London/h2>
Boasting romantic views over Chelsea gardens, the private members' Chelsea Arts Club is the perfect location for a hot date with a gay escort. Wine and dine your sexy companion in the candlelit dining room, and admire the creative works of painters, photographers, sculptors and designers that's on display. You can even enjoy fun and games in The Clubhouse, and the large secluded garden.
If you prefer to meet your gay escort in a more intimate establishment, the Dukes Hotel Bar certainly fits the bill. It's situated down a cobbled alleyway in St James's Place, and serves up a great Martini.
For an opulent experience, try Black's Club in the heart of Soho. The quintessentially English restaurant is located in an elegant Georgian townhouse and features wood panelling, dim lighting and sophisticated décor. After dinner, you can retire to the affectionately known 'bugger room' for extended debauchery.
Meeting Gay Escorts in London/h2>
Built in 1817, the Victorian Bath House, in Bishopsgate Churchyard, offers a sexy alternative meeting place for intimate encounters with a gay escort. The restored bathhouse is a sprawling labyrinthine complex that is situated underground. The subterranean space is Grade II listed and is a lavishly hedonistic environment for illicit liaisons. Sample the cutting-edge cocktails and indulgent dishes on the menu, in surroundings that are wonderfully decadent. Enjoy drinks, dinner and dancing and a cabaret performance.
To find the best gay escorts to take you to some of London's best places go to www.sleepyboy.com
Quirky Getaways with Your Gay Escort
While a standard hotel generally offers everything that you could possibly need, to enjoy an overnight stay with a gay escort, arranging a quirky getaway makes the illicit liaison much more fun, enjoyable and pleasurable.
Gay Escort Adventures
Hedonistic hideaways that are quaintly eccentric are perfect for a short getaway in the UK. To find the perfect gay escort to getaway with find them on the biggest gay escort directory www.sleepyboy.com
A Prison Cell in Margate
If you want to enjoy a cosy bunk up on the Kent coast, you can reserve a unique bedchamber made for two. Hidden inside Margate's Grade II-listed Penny Rope Prison Cell Chamber is a realistic prison cell that is ideal for close quarters fun with a your favourite gay escort. The unique guesthouse also has a private garden and Wi-Fi on offer.
The Cornish Forest Treepod
If you're a nature lover at heart, sleeping under a canopy of stars with your gay escort is bound to appeal to you. Suspended from tree branches, the Low Meadow Treepod spherical cabin boasts a wood burner and a stargazing ceiling window. If the local owl population doesn't disturb your sleep too much, you can awaken feeling refreshed and ready to tuck into an open-air woodland riverside view breakfast.
Norfolk's Converted Toilet Block
On the north Norfolk coast is a modern conversion quite like no other. Aptly named The Wee Retreat, quirky getaway accommodation is available in a former Victorian toilet block that has been stylishly upgraded. The coastal bolthole has two bedrooms and two bathrooms and offers breath-taking seaside vistas.
Glamping in The Yorkshire Countryside
On a getaway in the Yorkshire countryside, with your gay escort, you can easily combine relaxation with adventure at Camp Katur. The off-grid glamping site has safari tents, tipis, geodomes and hobbit pods, and an on-site Eco Spa.
The Merseyside Windmill
The Grade II-listed building of the Crosby Windmill Hotel was constructed in the 1800s, and offers a great alternative to the usual type of hotel accommodation that you may be used to when visiting Liverpool. After dinner prepared in the spacious kitchen, get comfy with your gay escort in the triple height lounge. The bedroom is located at the top of the tower.
The East Lothian Bust Stop
If you're planning a break north of the border in Scotland, the two-bedroom converted Bus Stop, in Gifford, East Lothian is a unique place to stay with a gay escort for company. The quirky accommodation is situated on a working farm, and features a glass stargazing roof over the bed, a hot tub, a wood burning stove and a BBQ.
Escort of the Week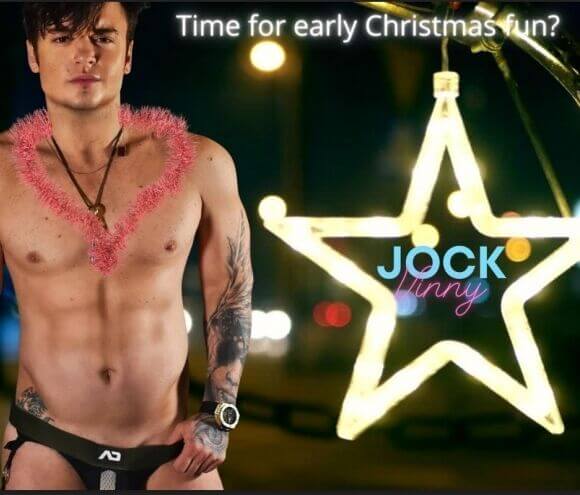 Escort of the Week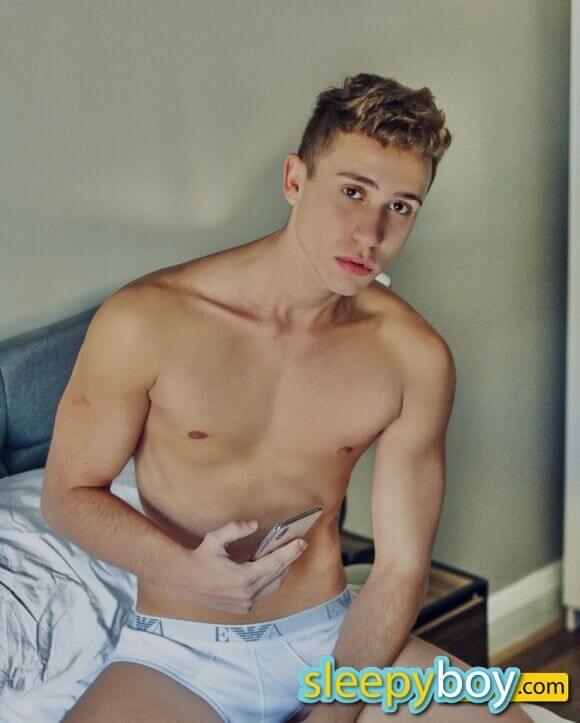 How To Bring Your Gay Escort Fantasies to Life
Fantasies are great for exploring your sexuality and sensual nature. They also allow you to use your imagination, and to push the boundaries of eroticism. An appointment with a gay escort offers you an opportunity to bring your wildest fantasies to life, and to enjoy a secret discreet adventure in privacy.
Step 1: Plan Your Perfect Fantasy Date
If you're intrigued by the idea of bringing a gay escort fantasy to life, you'll first need to decide what your perfect fantasy date night looks like. Do you want a romantic and intimate liaison in a lavishly luxurious setting? Or does your fantasy scene involve dressing up and using props?
Don't be shy about exploring what turns you on, so that you can plan a fantasy date that is perfect for you!
Step 2: Find Your Ultimate Gay Escort
That erotic fantasy, that gets you all hot under the collar, features a gay escort who is your ultimate playmate. Is he tall, dark and handsome, young and fresh-faced, or muscle bound and hirsute?
Browse through the Directory to find the ideal partner for adult fun and games in your private playground. Click here: www.sleepyboy.com
Step 3: Check the Compatibility
Now that you've found the perfect Adonis to star in your most erotic fantasy, you'll need to send him a message to check the compatibility. Ask your dream gay escort if he's open to helping you bring your secret fantasy to life. Let him know all of the details of your perfect fantasy date plan. Don't leave anything out if you want to ensure that it's included on the night.
Once your gay escort agrees, go ahead and book your appointment for the fantasy date.
Fantasy Date Ideas
If you're worried that your imagination doesn't run wild enough, you can always take some inspiration from the most popular gay escort fantasy date ideas…
Role-playing is appealing to many men because it offers an opportunity, and an excuse, to become someone else for a while. It's also a great fantasy date plan, if you have a habit of fantasising about a man in uniform. Get your gay escort to dress up in the appropriate outfit, so that you can play out you favourite or specific fantasy scene.
Taking the lead in a BDSM experience can give you a huge ego boost, if your gay escort fantasy involves power play. If you're used to welding power in your day job, perhaps it's your secret desire to take on a more submissive role. Using props and accessories can greatly enhance this fantasy date with your ultimate gay escort. Alternatively, you can always try a ménage à trois (threesome) or the popular boyfriend experience.
Why You Should Indulge Your Fetish with a Gay Escort
Fetishes are the spice of life and everyone has their own particular kink that they just want to enjoy. The world of gay sex is incredibly varied and indulging and exploring your favourite fetishes with a gay escort is a real joy.
The sexy guys on www.sleepyboy.com love different fetishes and they are absolutely the best people to try out your favourite kinks. You don't have to be shy or embarrassed when you are with a gay escort and you don't have to worry about reciprocating for their fetishes as they are simply there to please you.
Kinky Gay Sex is Normal
Kinks and fetishes are completely normal and come in a wide and wonderful variation from mild to completely wild, to fetishes that need lots of equipment and imagination and to kinks that need nothing at all. The definition of a fetish is really anything that gets you aroused, anything that gets you excited and hard, so whatever it is that you like, ask a gay escort to indulge it with.
Common Gay Fetishes
Bondage Fetish – One of the most common gay fetishes surrounds some sort of restraints and bondage, whether you want to be the dominant or the submissive the BDSM side of kink is very appealing and very easy to accomplish for anyone who thinks this sounds like fun. A bed frame and some ropes can get you started and then lots of exciting hardware can be added at a later date if you want to explore this further. Adding whips, spreader bars, handcuffs and gags can be used to make this a totally immersive sexual experience.
Materials Fetish - Sometimes a fetish can be the feel of a certain material. Leather, Latex, PVC and Nylon are highly popular within the gay community, and it isn't hard to see why; these materials not only look hot but can feel amazing to wear too.
Foot Fetish – One of the most common fetishes, that ranges from simply adoring the foot, to wearing certain shoes, or smelling, touching, licking the feet for a true foot worshipful experience the best way to do this is with a gay escort who can truly understand how to give you the best fetish experience.
Don't be Embarrassed
People can sometimes feel embarrassed about sharing their fetishes with their partners, as there is, of course, the fear that they may be judged, or looked upon as "weird", but if you don't speak out you'll never get to discover whether your partner shares the same fantasies as you. Even if they don't, they may still be willing to help you to fulfil yours, as not speaking out - and being a little experimental with your sex life - can leave you feeling unsatisfied which is where gay escorts come in!
As with all kinks and gay sex fetishes and any experience with a gay escort setting ground rules and having great communication is the best way to get what you want. Find the best gay escorts for your gay sex fetish on www.sleepyboy.com
Gay Escorts, Bi-Sexual Escorts & Transgender Escorts in London, Manchester, Leeds, Birmingham & The whole of the UK
A major change has taken place in the last five years, where you can see an increasingly obvious decline of the gay escort in London and the gay escort in the UK. The reason for the decline of the male escort on the streets is the increase of the internets popularity. There are many reasons the gay escort in the UK has moved business online. A bi escort in London can feel more secure and can find far more clients online amongst many other reasons.
With the popularity of the gay escort in the UK and the openness of the gay community, there are many homophobic gangs which harass popular spots where one can find a gay escort in the UK. The same is said for the bi escort in London. Though the bi escort in London isnt gay and doesnt focus only on males, they are often harassed by anyone that disproves of their acts. The internet offers a safer place where both a bi escort in London as well as a gay escort in London can do business without the worry of being harassed or tormented based on their sexual preference.
Also, the bi escort in London can find a lot more business by posting an ad online rather than standing on the street where they once were. The bi escort in London also has a place in many of these online websites. The online world offers many customers that may have been uncomfortable or unable to approach a gay escort in London to do it in a more discreet and secure way. Instead of asking inappropriate questions, especially for first timers, a client can look at what the bi escort in London offers and then contact them for service. When approaching a gay escort in the UK usually happens in a quick manner and the client cannot fully look at them or communicate with them, and the internet provides the client with as much information and images as the client may feel they need.
A male escort can work online in several ways. The most popular is finding a gay escort in London website which offers ads which can be posted. The male escort then creates an ad with pictures, personal information, measurements, services they offer, and prices. This makes the shopping and searching much easier. Once the connection has been made and the male escort and client are in contact they can determine the place and time to meet. From there they male escort gets their payment and its 100% for them. A gay escort in the UK can find ads online anywhere from the very inexpensive to extremely pricey, depending on the traffic in the website.
The other way that a male escort can find work online is through an agent. Very rarely does a gay escort in London actually have a "pimp" as they tend to work alone or with an agency. The agency is a great way for a gay escort in the UK to find business and to keep it consistent. The way it works with an agency is that the client looks through the different pictures and chooses a male escort. Then based on the location, services, image, and personal preferences they choose a gay escort in London. Once they find what they need, they contact the agency and set a time of meeting and location. When the male escort finishes their work and takes the money, they give a percent to the agency and keep the difference and any tips. The percent is determined based on the popularity of the agency.
Thought you can still find a gay escort in London on the streets, there are far less today than there were 5 years ago. The internet has taken over and is controlling the male escort market. Whether through an agent or working on their own, the male escort can do business in a safer and more secure manner online.