The Best Gay Escorts are listed here on Sleepyboy. Search below for Gay Escorts, Bi-Sexual and Transgender Escorts. Search for your favourite Rent Boy or Gay Masseur across the UK. We have Gay Escorts in London, Manchester and all Cities across the UK. Whether you are looking for a date, a Gay Massage or a Sauna Companion search below to find your favourite Rent Boy. This is the best Gay & Bi-Sexual Escort Directory in the UK.
Welcome to Sleepyboy.com
THE UK`S LARGEST INDEPENDENT ESCORT
DIRECTORY
NOW SEE ALL ESCORTS PHONE NUMBERS AND PHOTOS FREE
When using an escort site, how many of the escorts are real? how many are still working? and how many sites allow non active escorts to stay on the site even if they stopped working? some sites have over 1000 escorts, but how many can you contact....test it out! try other top sites and you will see ANYONE can say we have 1000 escorts, thats easy, but how many can you contact?
---
If an Escort does not login within 30 days, you will not see the profile
"you know that you can get in touch as we check you can"
Browsing the site is totally FREE or you can view ALL photos and ALL escorts details by joining as a member to the left hand side of this text.
Escorts can upgrade their profiles to get TOP exposure by signing up as an escort and then choosing one of our Basic or Gold membership packages.
---
Escort of the Day, Gabriel
May 5th, 2015
Escort of the week - Ygor Rogy - London
May 3rd, 2015
Max Young Escort of the Day London
May 2nd, 2015
Max Young has eyes to die for and a great body to go with it, the perfect companion for sightseeing tours around London,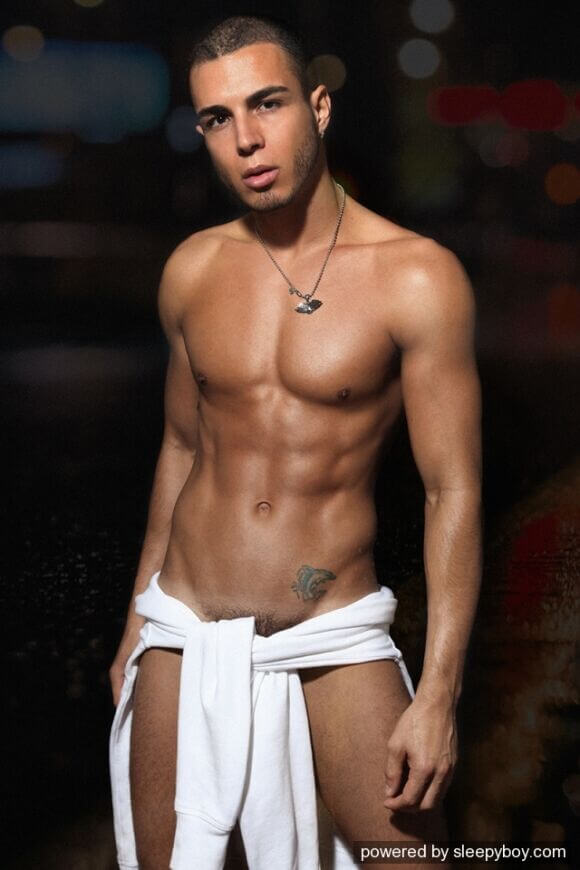 A Gay Guide to Cardiff
May 1st, 2015
Small but perfectly formed, Cardiff may only have a population of some 300,000 but it has one of the friendliest gay scenes in the UK. With a vibrant nightlife as well as plenty to do during the day, the city is a great place to visit, offering affordable accommodation and easy access via the M4. Whether you want to spend a relaxing evening at the harbour side, visit the surrounding countryside, broaden your horizons touring historic sites, or shop 'till you drop, then Cardiff has something to suit almost all tastes. If you are visiting Cardiff and want to experience a sexy welsh rent boy then choose a Cardiff gay escort from the sleepyboy.com directory.
Bars and Clubs
As with areas like Manchester, the gay scene in Cardiff is all within walking distance so you can travel between different bars and clubs without having to spend valuable money on taxis. Charles Street and Churchill Way are the places where most of the action happens and there's pretty much something for everyone who likes a good night out.
Karaoke and camp cabaret is the order of the day at The Golden Cross which caters for a mainly male clientele whilst Minsky's Showbar is popular with a more eclectic mix of people who are out to party including lesbian and gay and the odd over excited hen party. If you are looking for something more serene and sophisticated, Bar Icon styles itself as 'the swishiest gay bar outside of London'.
For those who like their men rough and ready you can head straight for Eagles which runs leather and rubber nights as well as the chance to get into uniform. And if you want to dance to the early hours then Pulse is the place to head for, but be sure to drop off at The Kings for a quick aperitif before you do so. There are also gay saunas in Cardiff and they are usually more fun if you take a gay escort with you as your sauna companion. Equally if you are looking for a great gay massage then take a look at the Cardiff gay escorts on sleepyboy.com to find one near you.
Hotels and Accommodation
Across the city there are plenty of LGBT friendly places to stay where you'll receive a warm welcome and great service. Top of the tree if you have the money to spend are places like St David's Hotel and Spa on the waterfront with great views and 5 star accommodation. Not only does it have great spa facilities but also its own top class restaurant that specialises in local produce and mouth-watering menus.
Just a stone's throw from Cardiff Castle, the Park Plaza is another LGBT friendly hotel with award winning credentials. A great gym and swimming pool and top class restaurant, along with scenic views, all combine to provide a relaxing 4 star experience in the heart of the city.
If you want something a little more intimate then there is also plenty to choose from with locations such as the Maison Galles that offers self-catering for parties up to 8 and Ty Rosa which provides a popular bed and breakfast service just a short walk from the city centre.
Out and Around Cardiff
Museums, shopping, trips out to the Welsh countryside, there's plenty to do during the day in and around Cardiff. There's even the chance to indulge yourself with the Dr Who Experience if you're a sci-fi geek. For those with a more historical leaning, there is, of course, Cardiff Castle in the town centre to keep you busy for a couple of hours as well as the Cardiff National Museum.
Shopping is great fun in the city, with plenty to catch your attention from designer clothes to specialist shops. And if you like big shopping malls with everything in one place then a visit to St David's Shopping Centre in The Hayes will never fail to disappoint.
It's not just Cardiff that attracts people to the area. Just outside the hustle and bustle of the city centre you'll find all that's best in the Welsh countryside with attractions such as the Brecon Beacons and Bute Park to name but a few.
Special Events for LGBT
August is the time for celebration when the Pride Cymru event takes place on the streets of Cardiff. Thousands of people descend on Coopers Field to celebrate the LGBT community, with music, entertainment and non-stop partying, not to mention the obligatory pride parade.
If you like your film then the Iris Prize Festival takes place in Cardiff in October and showcases and screens films that explore the issues of gay, lesbian, bisexual, transgender or intersex lives with a £30,000 prize for the winner.
Cardiff is a great place to visit and whatever you are visiting for remember most of the gay escorts in Cardiff are available for both incalls and outcalls and can fit into your schedule - just ask!
Bruno Ferraz is waiting for calls now @ 16.41
April 30th, 2015
Did you know that many escorts including Bruno pictured below list themselves as available for calls on a dedicated page here at sleepyboy, which means that they are sat waiting to answer there phone right now, find a full list HERE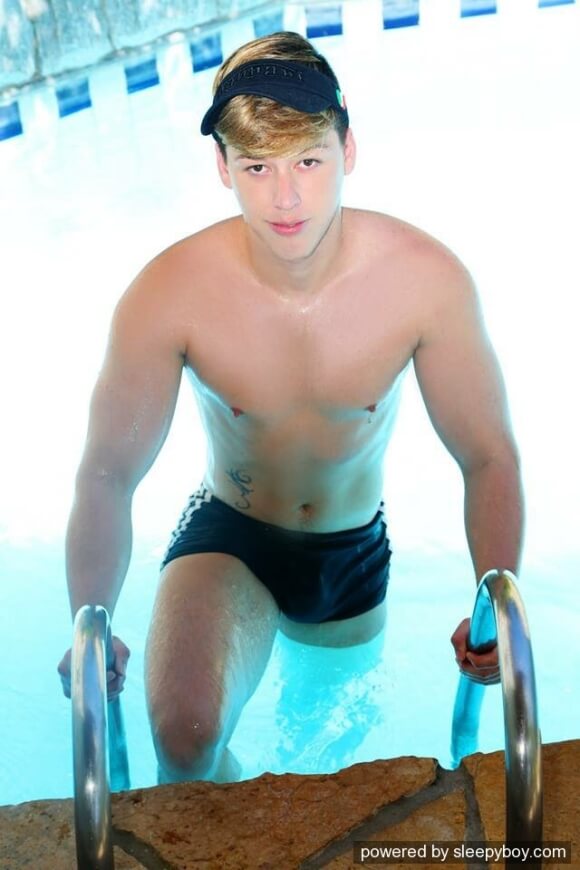 1 - 5 of 150
Gay Escorts, Bi-Sexual Escorts & Transgender Escorts in London, Manchester, Leeds, Birmingham & The whole of the UK
A major change has taken place in the last five years, where you can see an increasingly obvious decline of the gay escort in London and the gay escort in the UK. The reason for the decline of the male escort on the streets is the increase of the internet's popularity. There are many reasons the gay escort in the UK has moved business online. A bi escort in London can feel more secure and can find far more clients online amongst many other reasons.
With the popularity of the gay escort in the UK and the openness of the gay community, there are many homophobic gangs which harass popular spots where one can find a gay escort in the UK. The same is said for the bi escort in London. Though the bi escort in London isn't gay and doesn't focus only on males, they are often harassed by anyone that disproves of their acts. The internet offers a safer place where both a bi escort in London as well as a gay escort in London can do business without the worry of being harassed or tormented based on their sexual preference.
Also, the bi escort in London can find a lot more business by posting an ad online rather than standing on the street where they once were. The bi escort in London also has a place in many of these online websites. The online world offers many customers that may have been uncomfortable or unable to approach a gay escort in London to do it in a more discreet and secure way. Instead of asking inappropriate questions, especially for first timers, a client can look at what the bi escort in London offers and then contact them for service. When approaching a gay escort in the UK usually happens in a quick manner and the client cannot fully look at them or communicate with them, and the internet provides the client with as much information and images as the client may feel they need.
A male escort can work online in several ways. The most popular is finding a gay escort in London website which offers ads which can be posted. The male escort then creates an ad with pictures, personal information, measurements, services they offer, and prices. This makes the shopping and searching much easier. Once the connection has been made and the male escort and client are in contact they can determine the place and time to meet. From there they male escort gets their payment and its 100% for them. A gay escort in the UK can find ads online anywhere from the very inexpensive to extremely pricey, depending on the traffic in the website.
The other way that a male escort can find work online is through an agent. Very rarely does a gay escort in London actually have a "pimp" as they tend to work alone or with an agency. The agency is a great way for a gay escort in the UK to find business and to keep it consistent. The way it works with an agency is that the client looks through the different pictures and chooses a male escort. Then based on the location, services, image, and personal preferences they choose a gay escort in London. Once they find what they need, they contact the agency and set a time of meeting and location. When the male escort finishes their work and takes the money, they give a percent to the agency and keep the difference and any tips. The percent is determined based on the popularity of the agency.
Thought you can still find a gay escort in London on the streets, there are far less today than there were 5 years ago. The internet has taken over and is controlling the male escort market. Whether through an agent or working on their own, the male escort can do business in a safer and more secure manner online.