The Best Gay Escorts are listed here on Sleepyboy. Search below for Gay Escorts, Bi-Sexual and Transgender Escorts. Search for your favourite Rent Boy or Gay Masseur across the UK. We have Gay Escorts in London, Manchester and all Cities across the UK. Whether you are looking for a date, a Gay Massage or a Sauna Companion search below to find your favourite Rent Boy. This is the best Gay & Bi-Sexual Escort Directory in the UK.
Spotlight
Welcome to Sleepyboy.com
THE UK`S LARGEST INDEPENDENT ESCORT DIRECTORY
NOW SEE ALL ESCORTS PHONE NUMBERS AND PHOTOS FREE
When using an escort site, how many of the escorts are real? how many are still working? and how many sites allow non active escorts to stay on the site even if they stopped working? some sites have over 1000 escorts, but how many can you contact....test it out! try other top sites and you will see ANYONE can say we have 1000 escorts, thats easy, but how many can you contact?
---
If an Escort does not login within 30 days, you will not see the profile
"you know that you can get in touch as we check you can"
Browsing the site is totally FREE or you can view ALL photos and ALL escorts details by joining as a viewer.
For BETTER exposure escorts can upgrade their profiles by signing up and choosing one of the many packages we have on offer Basic, VIP, Silver, Gold & Platinum.
---
Gay Escorts Can Be for More Than Great Sex
Gay escorts are amazing at gay sex, but in addition to that they are all also really hot, friendly, sexy guys who can offer much more than just an orgasmic experience if that is what you are looking for.
Gay Escorts More Than Sex
Gay Escorts have come a long way in recent years and the highly innovative way that Gay Escorts use the internet ensures you can always find what you are looking for and are able to view and compare Gay Escorts quickly and easily using great directories like www.SleepyBoy.com
Gay Boyfriend Experience
The development in Gay Escorts means that along with a quick date with a hot escort just for sex, you can also find guys willing to fulfil your every fantasy, desire and other services including Gay Escorts which offer a lot more than just great Gay Sex. From romantic candlelit dinners and relaxing massages to dinner shows and shopping trips - Gay Escorts are great companions along with being great sexual partners.
Sophisticated Gay Escorts
Gay Escorts are in a class of their own, highly sophisticated and possess the desirable qualities a discerning gentleman requires, whether you are looking for a companion to show you around town, or to accompany you to a private function, elite escorts are a perfect fit. From Museum Visits to holiday companions there are many escorts on sleepyboy.com from which you can choose from. The Elite Gay Escorts are professionals who are great at making you feel wanted and wonderful while being fun and interesting company at the same time.
Time Well Spent with a Gay Escort
Gay Escorts are available for a few hours, overnight, a weekend or longer – each one has a unique approach so you can spend time finding the perfect one for your needs. We can supply you with a few helpful suggestions regarding how best to start your evening off, which will impress your high-class male gay escort - your efforts won't go unnoticed either!
Consider a cocktail bar to start, an ideal contribution towards your 'breaking the ice' with your gay male escort, let him know what you like him to wear – he can turn up in anything from full black tie to smart casual. If you fancy a bite to eat, then it's worth mentioning that quaint gastropubs are a superb option for a wide range of food choices, accompanied by a friendly relaxed atmosphere, hotel restaurants and fine dining establishments are also great options.
Satisfaction with a Gay Escort
Your Gay Escort will want you, above all, for you to be happy so when you are planning your adventure together be sure to be open and honest about what you want from him when you engage his services. There is never any need to be shy when hiring the services of an elite gay escort, the more specific you can be about what you are looking for, the more he can plan to meet all your needs. This can be anything from your favourite flowers to your favourite sexual position.
Gay escorts are the most exciting and interesting Gay Escorts to hire, suave, sophisticated, and ready to please they can be discreet and polite if you want to take them to a public function or hot and horny if you just want them in bed.
Everything For That Perfect Night
Amazing Gay Massage Experiences with a Gay Escort
There is something so soothing, sensual, and sexual about a strong man's hands running all over your body. Relaxational and satisfaction rolled together in one perfect experience, that is what makes gay massage such a popular, ensuring item for gay men all over the world.
Gay Escorts and Gay Massage
Many male gay escorts can provide you with some of the finest gay massage services available within your city, they are fully versed in full body stimulating massage therapies and treatments. So, whether you have had a hard week and are looking for relaxation and to unwind, or you want to try something new; many escorts make for a great masseuse and will leave you satisfied and longing for more.
If you are new to the idea of massage services provided by male gay escorts, then we can advise you on some of the most common treatments requested, and we're sure that you will never leave disappointed. These include Relaxation therapy, Nude Body to Body, Hot Oil Massage, Swedish Massage, Thai Massage, NURU massage (body gliding), and Sports Therapy.
Gay Massage is Amazing
When you hire a sexy rent boy for massage purposes you are assured that you receive some of the very best male massage therapies that your city has to offer. Sleepyboy.com has escorts listed across England, Wales, and Scotland along with many of the major cities like London, Manchester, Birmingham, and Edinburgh. As many gay male escorts provide a range of massage treatments, you are not restricted to just one you can incorporate two or more into one session.
What to Expect from Your Gay Escort Masseuse?
Your masseuse will ask you or help you, if you'd prefer to strip down till you are fully naked - you will be asked to lie down on a table, and he will make sure that you are thoroughly relaxed, before he continues your treatment. If you'd prefer to remain partly clothed, then this should be arranged at the time of your booking.
If you are experience a NURU massage, or a male body-to-body massage, then you will be covered, head-to-toe, in a specialist gel or oil, which heightens your sensations. Your gay male escort masseuse will then get on top of you and perform a full nude body-to-body massage, rubbing himself on you, using a variety of pressures, making for a highly erotic, yet relaxing experience.
When you book for these therapy services, it is like any other booking you may wish to make with your gay male escort, personal hygiene can be an issue - always make sure that you are freshly showered beforehand. Your rent boy will do the same as nobody wants their massage incorporated with sweat, do they now?
Find a Gay Escort for Gay Massage
Your hot Gay Escort will be immaculate in appearance, and exhibit professionalism throughout, so making an effort for your gay male escort goes a long way towards showing them the appreciation and the respect that they deserve. Their skills will no doubt shine through; creating a professional relationship between oneself and one's gay male escort can further your enjoyment, as it aids relaxation, comfort, and most of all trust between the both of you, which only grows with every booking, so you are truly assured the best of personal experiences and are guaranteed the utmost level of discretion.
Pride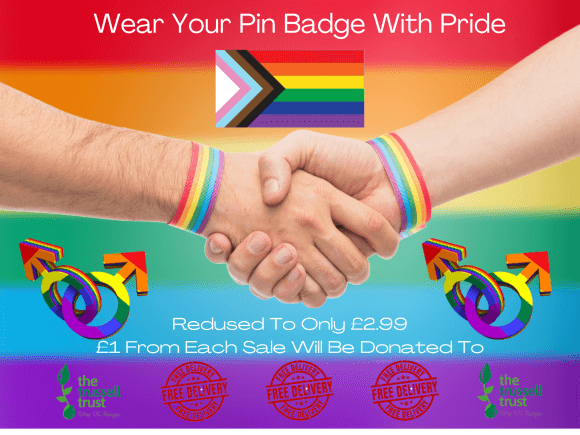 Buy your badge from us now and as well as showing some pride, you will be helping our nominated charity for this year, more details here.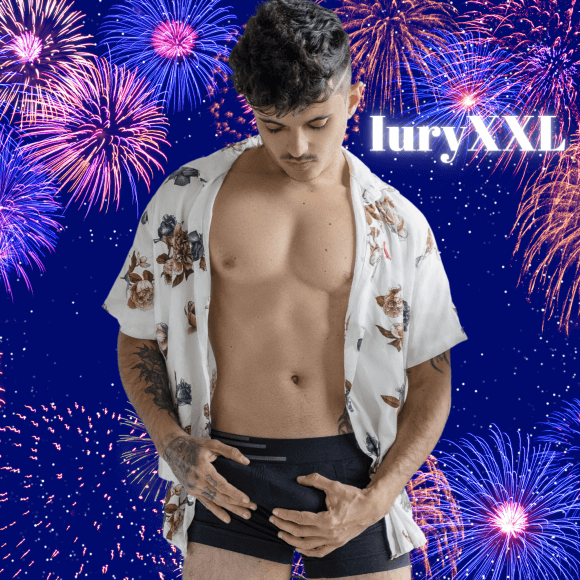 A Quick Guide to Booking a Gay Escort
Gay Escorts make having great gay sex easy and booking them is also a really easy process. If you have never had a date with a gay escort it can be a little intimidating to get started, by be reassured these hot guys are professionals and they love to please, so follow our tips below and get ready for the best gay sex of your life.
Start by browsing for your favourite gay escort at the biggest and best gay escort directory www.sleepyboy.com
Spending time with a Gay Escort
There is nothing to feel intimidated about, the first thing to remember is that these sexy men, no matter how hot they are, want to make you happy. The gay escorts listed on sleepyboy.com are relaxed, friendly, and professional. Booking time with a gay escort is a fast, fun, and simple way to get your sexual kicks. But how do you go about selecting the right person for you? It's easy! Just follow this step-by-step guide.
Step One - Decide exactly what it is that you're after. Gay Sex is a huge sphere, and you need to be upfront and open with what you want to ensure that you get the satisfaction that you're after. So, whether it's a one-night fling with a twink that you fancy, or an evening of BDSM with a Bear, make sure you decide on all elements of your sex play so you can choose a gay escort who is the best fit for you.
Step Two - Once you know what you're after, it's time to identify the location you want, and how many miles radius around this that you're prepared to consider. This is less of a problem if you're travelling to them, but if they're coming to you then you don't want to waste a chunk of your valuable evening waiting for them to drive 50 miles – no matter how perfect they are! Remember that the sleepyboy.com website offers you many ways to slim down the search for your perfect gay escort using their advanced search filters.
Step Three - Now for the fun part! It's time to browse the profiles that appeal to you. You're paying for time with a gay escort so make sure you choose your guy carefully. A good profile will have some stats info and a range of recent photos. Some may have a list of sexual behaviours that they do and don't do so that you don't waste your time with someone who's not on your wavelength.
Step Four - Deep breath – it's time to make the first contact. Send a message to your favourite escort with your location and requirements and a time and date you want to meet to see if they can accommodate you. Set out exactly what you want and where and wait for them to confirm and explain their rates.
Step Five - Once it all looks good, you can go ahead and ask that favourite gay escort to meet you. Arrange the finer details of your liaison, like when and where. Ask for exactly what you want – if you want him to come dressed as a soldier, or strip to reveal ladies' underwear, then you need to say so. Ultimately, this is a business transaction and you're there to have your needs met, so make sure that he can satisfy you.
Gay Escorts and Shibari
Shibari is a technical style of ancient bondage, beloved by many men and when it is delivered by a beautiful Gay Escort it is better than ever. Also known as Kinbaku or Japanese bondage it is beautifully sensual experience that takes the sensual side of bondage to the next level with interestingly and intricately tied artistic knots. As bondage is increasing in popularity those who love bondage but want it to be more sensual are finding Shibari and loving it.
Gay Escorts Love Shibari Bondage
Shibari differs from other types of bondage in that the focus is on the sensations given by the ties themselves. The dominant person ties the bonds in a way that heightens the arousal of the submissive. This doesn't just mean on erogenous zones, but all over the body. The lack of control heightens the experience as they are completely vulnerable to the other person. This results in them being immersed in the experience and forced to focus on the physical sensations and trust the dominant partner. It is overwhelming and intense and guaranteed to deliver an unforgettable experience and test your sense of control and vulnerability especially when delivered by a Gay Escort.
Bondage Sexual Fantasies
When it comes to indulging in your secret fantasies, a Gay Escort is often the perfect choice. They can ensure you get the best experience possible, in a safe and comfortable environment. If you have always wanted to try it, but don't know where to start, you have the choice of finding a Gay Escort who is experienced in the art of Shibari so that they can guide you. If you already have a favourite Gay Escort, you can embark on this special adventure together, which will only enhance the experience and bring you even closer.
Gay Escort Fantasy
It is important to discuss your expectations and limits before you get started. Shibari will push you to your limits and you need to be open and honest with yourself and each other to get the most out it. If there is anything you are worried about or you know you do not enjoy, tell your Gay Escort so that you don't need to worry about the experience going in that direction. If there is anything you are intrigued by and think you want to try, but aren't 100% sure about, don't be shy and be honest about it so they know to approach it in a delicate way.
Gay Escorts and Bondage
Shibari may take you out of your comfort zone, but it could well be one of the most eye-opening sexual experiences you ever have. The best advice for experiencing Shibari for the first time is to go in with your mind open and a willingness to experience the unusual. Find a sexy Gay Escort to explore this with and be open and honest about what you want and what you are worried about. The art of shibari is to be in the moment and fully involved in all the sensations.
Gay Escorts Take Discretion Seriously
Do you love gay sex, but don't want everyone knowing what you are doing, who you are doing and where you are doing it? We agree totally and completely understand. Gay Sex is personal and sharing it with the world is not what anyone wants to do (unless you are into that sort of thing of course!). But overall keeping your sexual encounters private is everyone's default position.
So, how do you match that need to be discrete with your love of having great gay sex with a range of partners and escorts? Here are some basic and easy to follow tips:
Variation is Key
If you like gay escorts to come and visit you in your home but don't want anyone to notice then changing the day, time and person who comes is the best way of keeping discretion and you reduce the amount of people who will notice comings and goings. If you live in a bust apartment block this will be less noticeable than if you live on a quiet suburban street so, make your own judgement on that. Perhaps take an afternoon off work one day so you can have some great gay sex when everyone else is at work, or if a weekday is no good try a Sunday afternoon. If you have the same gay escort, come at the same time, on the same day every week it is more likely to be remarked upon that if it is different men at different times on different days, this can make it exciting for you too.
Meet in a Neutral Location
If you think having a gay escort meet you at your home is simply too indiscrete, or it is just not possible then making other arrangements is the answer, perhaps book an escort who is able to accommodate or pick a hotel room instead. If you are meeting in a hotel, then perhaps think of booking one in the next town or city to limit the possibility of you being seen if this would cause problems in explaining why and where you were.
Use a Fantasy
Perhaps you want to use gay escorts to escape from your normal routine while having amazing gay sex, many men do, so if you want to protect your privacy even further have an alternative fantasy name that you use when you are meeting escorts. This means the escort will not know your real name, you could even go a step further and create a whole new persona, this has the added benefit of letting you be discrete while also acting out some of your best gay sex fantasies.
Gay Escorts are Discrete
Gay Escorts will completely respect your privacy and your need for discretion, they also need discretion as they may not want to tell everyone in their lives that they are an escort either. If you want to be extremely discrete then remember to tell your gay escort this so they can act accordingly and also put you at your ease about it so you can enjoy your time together.
Questions You Have Always Wanted to Ask a Trans Escort
Trans Escorts are not as unusual or hard to find as they once were, great Trans escort Directories like www.sleepygirl.co.uk make it easy to find a trans escort near you. As they are more accessible, more and more men (and women) like to spend time with trans escorts as they are the most exciting sexual partners you will ever be with.
But, if you have never been with a trans escort before, or perhaps you have and you are understandably wanting more, you may have some questions that you want to ask or are curious about so here are the 10 things you have always wanted to ask a Trans Escort and their answers:
1. Do you have real breasts?
Yes, many Trans Escorts have real breasts, they are large round and soft and feel just like natural large breasts. Some trans women are still all male (without any surgery) underneath so it depends on what you are looking for, you can always ask if you are not sure, but you can normally tell from the pictures of the trans escorts in their profile.
2. Are you a top or a bottom?
Good question, this is (just like everyone else) personal preference. Some Trans Escorts will prefer being a top (doing the penetrating) and some will prefer to be a bottom (being penetrated) many will offer both, you can check in their profiles what they say about themselves and if they offer both or just one or the other.
3. I'm straight is that OK?
Yes definitely, many, many, many men who use the services of Trans Escorts are straight. It is a wonderful sensual, sexual adventure to have sex with a Trans escort, just let them know what you are looking for, or even better let them show you how unbelievable they are! An exciting night (or 2, or 8!!) doesn't make you any less straight!
4. Can I meet you at your place?
If you can't or don't want to meet your sexy Trans escort at your place, that is fine you can either choose to meet your trans escort at their place (if they can accommodate you) or you can choose a hotel to meet up in.
5. Can we keep it between us?
Trans Escorts know how important privacy and confidentiality is, you can tell them as much or as little about yourself as you like. Trans Escorts are there to fulfil your desires and fantasies not to pry into anything else.
6. How Much do Trans Escorts Cost?
Each Escort charges for their time individually and it is a private arrangement between you and them so discuss what you are looking for and they will let you know!
7. Can we have kinky sex?
Yes, is the short answer, whatever your kinky fantasy is just let your favourite Trans Escort know and they will do their utmost to accommodate your requests. From BDSM to role play to whatever your imagination can come up with – just ask and see if they are happy to oblige!
Where to Meet Your Trans Escort
There are so many options when it comes to meeting you trans escort. Depending on your situation, whether you are in your hometown, visiting a new place on holiday, working away from home for a while or are just on holiday you and you trans escort can decide where to meet.
Here is a quick look at some great places for you and your Trans Escort to spend time together
The First Meeting
Where you meet your Trans Escort for the first time is completely up to you, but men tend to fall into two categories. 1. The let's have a drink first guy, and 2. The come right over and get on with it guy. This will probably depend on whether you have seen this or other trans escorts before and just want an hour or two of hot steamy sex. Or whether you have never been with this, or any other Trans Escort before and want to meet them first. Some men like to have the full date experience with a beautiful Trans Escort including dinner, drinks, or a movie before heading for mind blowing orgasmic trans sex. All of these options for your first-time meeting with a new escort are completely fine just let your chosen escort know what you are expecting so they can give you what you are looking for.
In Calls – their place
The phrase 'In Call' is used within the Trans Escort world and it means that you can book to arrange to meet them at their place. This is normally their home, this is a great option if you want discretion, or if your home is not appropriate, or if you are looking for something a little more homely than a hotel room. The other benefit of meeting your Trans Escort at their place is that they will be extremely comfortable there and will be happy to accommodate you and show you a great time.
Out Calls – your place
Having your favourite trans escort come to your home makes things very easy and convenient for you as you can just wait for them to arrive. It is also a little more natural, especially if you're after a little more intimacy on an emotional level. You can have any or all of your favourite toys and other fun items at hand ready for your gorgeous trans girl to arrive.
Out Calls – Hotels
If you are working away in an unknown city hiring a Trans Escort for the evening to visit you at your hotel not only gives you a great sexual experience but good company too! Hotels are great places to meet your Trans Escort, as not only does it give you a break from your 'normal day to day' you can also treat the night as something special, really go town and enjoy the downtime that you'll experience from your booking.
Club Night Meetings
If you require an escort who specialises in certain fetishes, it may be worth considering meeting up and heading over to one of the many fetish clubs that are around. The benefits to this are manifold, as you can gain access to fully functioning dungeons, with sex machines and sex furniture, alongside various BDSM activities that both you and your escort can partake in if you so choose. These clubs are an excellent way to meet other like-minded folk, as well as play with others, or alternatively, you may merely wish to sit back and watch, to get you in the mood, for what may unfold a little later in the evening.
Tantric Sex with Trans Escort is Fantastic
Have you ever tried tantric sex and if you have tried it and loved it then you should try it with a Trans Escort as they will blow your mind with how good they are at delivering this sensual, sexual experience.
What is Tantric Sex
Tantric sex is a sensual massage based on an ancient art, which dates back over 5000 years. It is an incredibly sensual act, one which combines the use of touch, and breath, to control the energy within your body and soul to bring you to the point of, but not over, orgasm for an extended period of time.
Tantric Core Principles
As an ancient sexual technique here are some core principles:
We open the energy channels throughout our bodies
These channels are known as the "chakras"
Chakras start from the top of your head and finish at the base of the spine.
In Eastern culture, it is believed that these energy channels can become blocked, due to both psychological and physiological conditions inherent in modern day life.
Mastering the art known as Tantra is highly rewarding; but this isn't just something to do for quick relief, in the heat of lust - this is something wherein you truly take time, becoming familiar with getting the most amount of pleasure from your body and combining body and mind for an explosion in sexual feelings.
Erotic Tantric Massage
Erotic massage is a huge part of tantric sex and is incredibly erotic when performed correctly by a skilled Tantra Escort and even more so with a Trans Escort. Massaging the entire body including the prostate to climax is sensual and deeply satisfying with often longer more intense orgasms. This type of sexual touch can keep you going for hours - it is intense, and causes a great deal of unity and bonding, sensuality, and intense gratification.
Trans Escorts & Tantric Sex
One of the main reasons Trans Escorts are so good at delivering Tantric Sex is that they know exactly how you are feeling. They have all the parts you have and know how to manipulate them for maximum satisfaction and effect.
In addition to this they also look and feel like women having sex with them, tantric or otherwise, the most exciting sex you will ever have. They have beautiful breasts, long legs, soft skin and often long flowing hair and a nice hard cock that can be used as you wish to bring the ultimate in sexual satisfaction.
To find the best, and most beautiful Trans Escorts visit www.sleepygirl.co.uk to find the trans escort that turns you on, you can also search for local girls to you so you can meet them easily.
Trans Escorts are a Common Straight Guy Fantasy
Are you straight? Have you ever fantasised about great sex with a trans escort? You are not alone. One of the most common fantasies for straight guys is having sex with a trans woman, and fortunately the ladies on www.sleepygirl.co.uk are ready to make your fantasy a reality.
Straight Guy and Trans Sex Fantasies
This can be a hidden sexual fantasy, as some straight men worry that finding trans women hot makes them gay (of course it doesn't), it is however becoming more and more well-known and popular meaning it is now an open and recognised fantasy for straight men.
Here are a few great reasons why so many straight men are discovering how much they love trans women and why they love spending time with trans escorts.
Anal Sex is Amazing
Something that straight men are just coming to terms with, that gay men have known for all eternity – anal sex is amazing. A big part of a straight man's fantasy when it comes to trans escorts is that they can finally experience anal sex the way it was meant to be enjoyed. There are lots of anal toys out there for gay men, straight men and even women to enjoy including anal beads, but plugs, dildos, fucking machines and strap-ons, but being penetrated by a penis is the best feeling that there is.
Trans Escorts know just how amazing anal sex is so not only do they have the tools to do the job they also know how it feels and so can deliver an amazing anal experience like no toy ever could. Trans Escorts are also experts at ensuring anal virgins have the best introduction and experience so that they will come back for it time and again.
Trans Women are Beautiful
Straight men are by definition attracted to women, and trans women do not disappoint in that department. They are often stunning women spending a lot of time ensuring they look, smell, and feel amazing. In addition, they often have long legs and large breasts, long hair, and soft skin – looking like a model but with that extra special surprise is why straight men are so attracted to trans women and why they love trans escorts.
Trans Escorts are Exotic
Another reason why straight men love trans escorts is that they seem very exotic, very naughty, and very unexpected. The taboo nature of what they can provide gives a great deal of added excitement to the encounter. Doing something that others may think is wrong can add a great element of sexual tension and so the release is so much more than just having sex with a woman.
BDSM & Trans Escorts
Lots of men have a BDSM fetish and it can be so much more exciting when you combine that with a trans escort. Being dominated by a trans escort or you are being the one to dominate adds an extra sense of excitement when you indulge your BDSM fetish with a trans escort.
Gay Escorts, Bi-Sexual Escorts & Transgender Escorts in London, Manchester, Leeds, Birmingham & The whole of the UK
A major change has taken place in the last five years, where you can see an increasingly obvious decline of the gay escort in London and the gay escort in the UK. The reason for the decline of the male escort on the streets is the increase of the internets popularity. There are many reasons the gay escort in the UK has moved business online. A bi escort in London can feel more secure and can find far more clients online amongst many other reasons.
With the popularity of the gay escort in the UK and the openness of the gay community, there are many homophobic gangs which harass popular spots where one can find a gay escort in the UK. The same is said for the bi escort in London. Though the bi escort in London isnt gay and doesnt focus only on males, they are often harassed by anyone that disproves of their acts. The internet offers a safer place where both a bi escort in London as well as a gay escort in London can do business without the worry of being harassed or tormented based on their sexual preference.
Also, the bi escort in London can find a lot more business by posting an ad online rather than standing on the street where they once were. The bi escort in London also has a place in many of these online websites. The online world offers many customers that may have been uncomfortable or unable to approach a gay escort in London to do it in a more discreet and secure way. Instead of asking inappropriate questions, especially for first timers, a client can look at what the bi escort in London offers and then contact them for service. When approaching a gay escort in the UK usually happens in a quick manner and the client cannot fully look at them or communicate with them, and the internet provides the client with as much information and images as the client may feel they need.
A male escort can work online in several ways. The most popular is finding a gay escort in London website which offers ads which can be posted. The male escort then creates an ad with pictures, personal information, measurements, services they offer, and prices. This makes the shopping and searching much easier. Once the connection has been made and the male escort and client are in contact they can determine the place and time to meet. From there they male escort gets their payment and its 100% for them. A gay escort in the UK can find ads online anywhere from the very inexpensive to extremely pricey, depending on the traffic in the website.
The other way that a male escort can find work online is through an agent. Very rarely does a gay escort in London actually have a "pimp" as they tend to work alone or with an agency. The agency is a great way for a gay escort in the UK to find business and to keep it consistent. The way it works with an agency is that the client looks through the different pictures and chooses a male escort. Then based on the location, services, image, and personal preferences they choose a gay escort in London. Once they find what they need, they contact the agency and set a time of meeting and location. When the male escort finishes their work and takes the money, they give a percent to the agency and keep the difference and any tips. The percent is determined based on the popularity of the agency.
Thought you can still find a gay escort in London on the streets, there are far less today than there were 5 years ago. The internet has taken over and is controlling the male escort market. Whether through an agent or working on their own, the male escort can do business in a safer and more secure manner online.