The Best Gay Escorts are listed here on Sleepyboy. Search below for Gay Escorts, Bi-Sexual and Transgender Escorts. Search for your favourite Rent Boy or Gay Masseur across the UK. We have Gay Escorts in London, Manchester and all Cities across the UK. Whether you are looking for a date, a Gay Massage or a Sauna Companion search below to find your favourite Rent Boy. This is the best Gay & Bi-Sexual Escort Directory in the UK.
Escorts of the Day
Welcome to Sleepyboy.com
THE UK`S LARGEST INDEPENDENT ESCORT DIRECTORY
NOW SEE ALL ESCORTS PHONE NUMBERS AND PHOTOS FREE
When using an escort site, how many of the escorts are real? how many are still working? and how many sites allow non active escorts to stay on the site even if they stopped working? some sites have over 1000 escorts, but how many can you contact....test it out! try other top sites and you will see ANYONE can say we have 1000 escorts, thats easy, but how many can you contact?
---
If an Escort does not login within 30 days, you will not see the profile
"you know that you can get in touch as we check you can"
Browsing the site is totally FREE or you can view ALL photos and ALL escorts details by joining as a viewer.
For BETTER exposure escorts can upgrade their profiles by signing up and choosing one of the many packages we have on offer Basic, VIP, Silver, Gold & Platinum.
---
Escort of the Week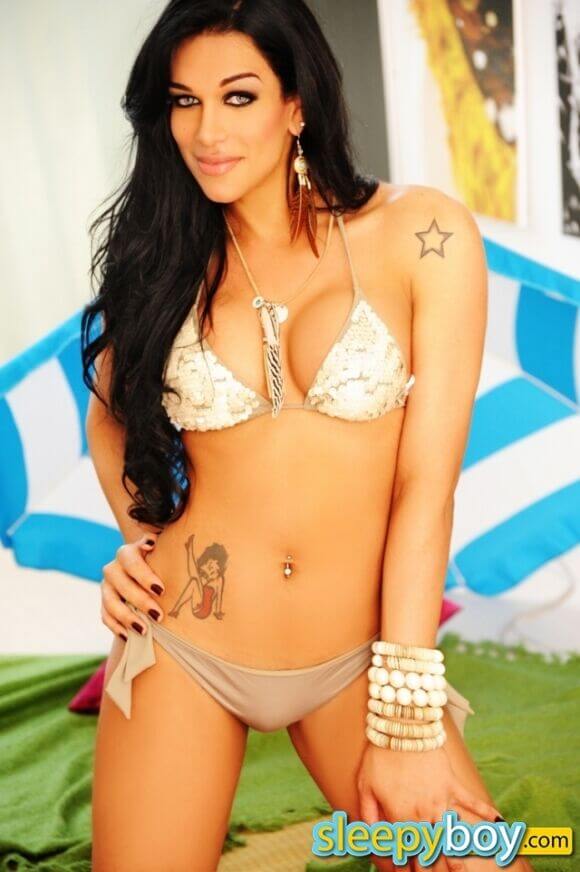 Spank Me Please!
All about spanking and fun games to play with your Gay Escort
Who doesn't like a good spanking? Whether you prefer to be on the receiving end, or would rather be the administrator, spanking is cheeky and fun, and can be incorporated into virtually any kind of role-play.
Gay Escorts & Spanking
You may like the idea of a teacher / pupil scenario, or perhaps a strict army sergeant keeping his uniformed men in line with multiple spanks to toughen them up! The only limitation is your imagination. You may simply be a pain whore, desiring multiple spankings with different operators. A nice firm hand across the buttocks, lying prostrate over the knee of your gay escort is one thing, but you may also wish to participate in ways which will test your stamina and fortitude.
Adult items such as paddles are ideal for spanking; these toys, available in different sizes, manufactured from varying materials, will deliver a mighty "thwack!" and sting!
Sex Games & Spanking
Of course, you can turn your spanking into sex games. Why not play games wherein the penalty is a good spanking, increasing the number of spanks, or the severity of them? Bondage games can also be incorporated - especially rope bondage, as this leaves the buttocks, and often the tops of the legs highly vulnerable, making them ideal targets for a good spanking.
In addition, sexy costumes, such as chaps, are great for enticing your playmate in this way, or you may prefer your gay escort to wear a specific item of clothing, allowing you to include multiple fetishes into your play. Rulers and canes are also great items for adult play; these can be used with varying pressure to achieve the desired effect. Some canes are designed to make the skin smart, and can even tear and cut the skin, so care must be taken when using any kind of spanking accessory. Of course, if it's your chosen Gay Escort administering the blows, then you will be in very capable hands indeed; they are, after all, a professional; they can easily gauge whether someone has had enough - or may need a little more to keep them in line!
BDSM Gay Escort
Spanking falls into the BDSM category, so it is always best to ensure that you and your playmate have a safe word, so things don't get out of hand. Telling them to stop, and saying "No!" often means the opposite within spanking games, so establish clarify a word between you before you start. Of course, the skin can feel tender, and it will be red afterwards, so why not try some specialist spanking cream to soothe the area? Get your gay escort to tenderly and diligently rub it into your buttocks, smoothing your stinging and punished booty...
...Of course, it needn't stop there. A little spanking goes an awfully long way when it comes down to foreplay - so don't delay, check out www.sleepyboy.com and find your favourite Gay Escort today, for some serious spanking and sexy play, that'll put you -or him - in their place - a night of dirty decadence!
The Best Christmas present to yourself is a Gay Escort!
At this time of year, we all get caught up - finding the perfect gifts for loved ones, or finishing off those bothersome projects at work, just so you can see in the New Year feeling refreshed and full of vigour; but being so busy, it's very easy to forget about yourself.
A gift to yourself!
So now is the time to direct a few of those special thoughts towards yourself, and start considering the best Christmas present that you, personally, could have - and that is, of course, some special time with a Gay Escort. Don't rush... take your time, and consider some of your wildest fantasies- the ones that you might well like to turn into a reality. Envision yourself with a hot, ripped guy - the kind of guy that dreams are made of, and imagine that he's all yours for the evening - to help you unwind, and make some of your filthiest fancies come true. Then find them on sleepyboy.com!
Hot Gay Escorts
Why not hire the services of your favourite Gay Escort for the evening, or maybe overnight, for the ultimate in high-end gifts to yourself? You could start your evening by meeting your hot rent boy in a bar for drinks to help you relax as you acclimatize to getting to know your dream guy. There's never any need to feel nervous, your Gay Escort will help put your mind at ease quickly, enabling you to feel comfortable in their company. After these formalities (!), why not head to your favourite restaurant, for a sumptuous dinner for two, accompanied by a bottle of champagne, before taking in some of the nightlife of your chosen town or city? You might wish to dance the night away, or maybe take in a theatre production, or perhaps an art house film - before heading back for a night of excitement and frivolity!
Luxury Night for you
What can truly transform your experience - and augment the luxurious ambience of hiring an escort's services, is to hire a hotel suite for the evening. Many hotels encompass spa rooms, wherein you have access to sauna-style baths or hot tubs; these provide a welcome divertissement, as you take your time to explore each other's bodies - under a flurry of bubbles, while temperatures rise! - Before heading off to the bedroom, for one of the wildest nights you could ever imagine.
Christmas Treats
Treat this gift to yourself as you would a date. Of course, this will be your dream date, so why not expand your preparations into a week-long process - whereby one day, you buy yourself a new suit for the occasion; the next, perhaps you could sample some man-scaping, heading to a Turkish barber for the ultimate in male grooming, and so forth. Going the extra mile would certainly not go unnoticed; your gay escort will certainly appreciate the trouble you have gone to. It's a guarantee that your escort will be immaculate, and more than live up to your expectations, so why not turn heads when you both walk through the door, and be the envy of every gay guy for the night?
Go on, it's been quite a year - and you've worked hard. You deserve an experience like this!
Make all of your Christmases cum at once!!!
Escort of the Week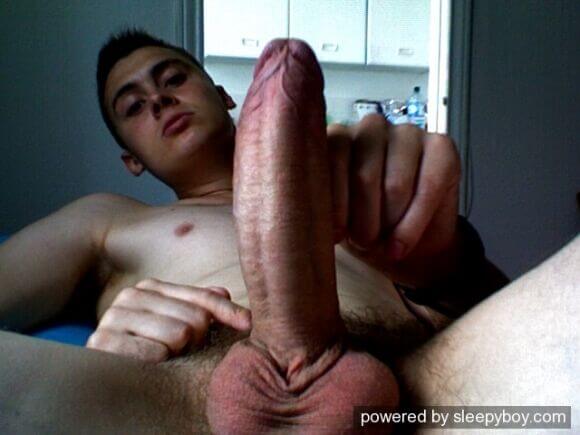 Escort of the Week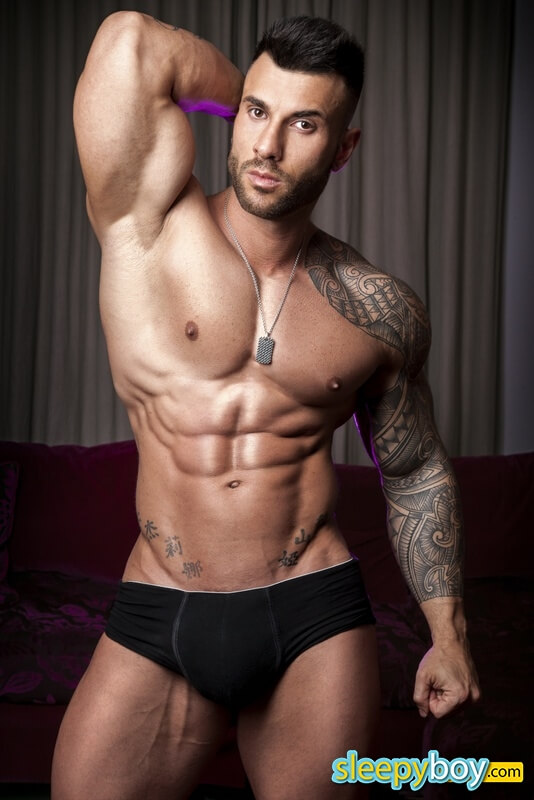 Want A Gay Escort To Really Love Your Feet?
Whether we realise it or not, we all have sexual fetishes. Some of them are more common than others, and when we find someone who truly shares the same passion for such fetishes, it can forge an unforgettable experience for all those involved.
Unfortunately finding someone who matches your fetish can be a bit tricky! This is why hiring the services of a Gay Escort can really transform your sex life, allowing you to quench your lusts and longings as you wish. One common sexual itch is a foot fetish - and why not?
Gay Escorts will LOVE your feet!
It isn't hard to see why feet can inspire such sexual desire, after all, they are what brace and support the body, and they're incredibly sensitive to boot, which in turn lends itself to an abundance of fun - and nobody knows better than a Gay Escort how to create the most wonderful, alluring foot fetish experience.
Foot Worshipper
Whether you desire being worshipped for your feet, or whether you prefer to drop to your knees as a loyal worshipper instead - either way, there's no doubt about it, you'll be in for a night to remember. A Gay Escort can truly appreciate your feet the way they should be - a tantalising and enticing exploration of all things feet. Let your escort take each of your toes into his mouth, and work each one separately, giving it the attention it so deserves. Ask your escort to demonstrate their skills, as they work their tongue and lips up and down each toe, then along the base of your foot, rubbing their body against yours seductively until every hair follicle tingles with anticipation!
Sensory Delights
Why not ask your Gay Escort if you can incorporate the use of sex toys into your session? Items like feather ticklers, or even floggers, make great accessories for those with a foot fetish: "Ticklers" do exactly as the name suggests; run the tickler down the inside of legs, until you reach ankles - while you watch them wriggle and squirm with delight at your touch - before making your way along the length of the foot - then, of course, the sole. They will be truly under your control as you excite them in such ways.
Floggers bring the best of both worlds to foot play - not only can they titillate, but you can add a quick, sharp snap across the breadth of the foot, or generate a throbbing sensation which intensifies over some gentle flogging, making the area extremely sensitive to the touch...
Enjoy your fetish with a Gay Escort
Different types of shoes, from heels to boots can also be incorporated into a fun evening of foot play enjoyed with the hottest Gay Escorts in the UK at www.sleepyboy.com
At any rate, one thing is certain: no matter how you wish your foot fetish fantasy to play out, be sure to experience it with a rent boy listed on Sleepy Boy - because they can make your dreams come true!
Escort of the Week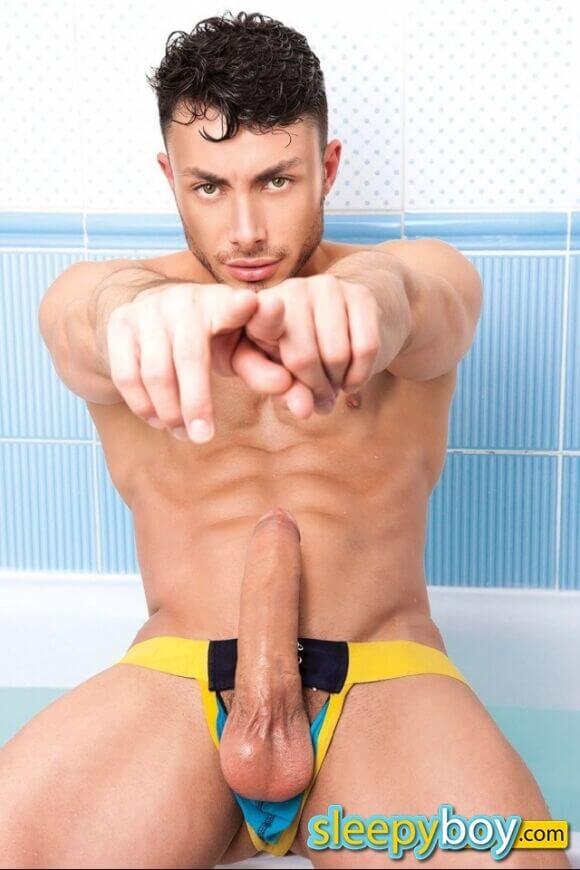 Top Movie Muscle Guys!
Everyone loves a night out - or in - watching a movie, but one thing can always make the movie better, and that's a motion picture featuring a ripped guy showing off his muscles. Many of the hot Gay Escorts on www.SleepyBoy.com are ripped and ready for action, and they look hot! So it is no wonder that Hollywood loves guys with muscles just as much as we do!
Let's take a look at some of the hottest muscle men from films both past and present:
Arnold Schwarzenegger
Taking premier position has to be Arnie - Arnold Schwarzenegger shot to fame with all-time classics such The Terminator, Predator, Commando and Total Recall, but if you want to see one of the best opening sequences of all-time when we're talking hot bodies and muscles, then check outRed Heat; from the word go, there's sweat, buttocks and guys grappling each other. A must for any muscle guy fan.
Dwayne Johnson, aka "The Rock"
If you like your film-based muscle men bald, and truly stunning, then you should thank the heavens that Dwayne Johnson, aka "The Rock", is not only found within the WWE. You can see the Rock in such action thrillers as The Scorpion King, Pain & Gain, Hercules and Doom. The Rock's golden muscles never fail to set pulses racing - just make sure that you don't get too distracted from the film's plot!
Chris Hemsworth
If you're looking for a muscle guy with soft, handsome features, yet the muscles of a boa constrictor, then Chris Hemsworth is a godlike sight in his portrayal of Thor, from The Avengers. Chris can also be found in such pop-culture favourites as Star Trek and the recently rebooted Ghostbusters. Truly a "Prince Charming" in Snow White and the Huntsman, this versatile actor never disappoints.
Tom Hardy
One of the most handsome men to walk this planet has to be actor Tom Hardy. Tom not only delivers a class performance every time, but he's known to bulk up his muscles as the role requires. To appreciate some of his finest moments, check out those muscles by watching Sucker Punch, Warrior, The Dark Knight Rises and possibly one the best films of all-time, Inception.
Will Smith
It's been a long time since Will Smith was the Fresh Prince of Bel-Air, and oh boy, has he changed! It's easy to overlook some of the more long-standing Hollywood stars, but Will has been in training for some years - and his body certainly demonstrates how his hard work has paid off. Check out his form in movies such as Bad Boys, Men in Black, Ali, and Hancock. Will is a highly adaptable muscle actor.
Jason Momoa
Jason Momoa, brought to our attention to a large degree by Game of Thrones, is an actor you should not miss if you love the muscle; see his physique in the rebooted Conan the Barbarian, Bullet to the Head, and of course, Game of Thrones itself, which showcases some of the true power embodied in those arms and thighs.
Jean-Claude Van Damme
If you fancy some flexibility with your muscle, then grab the popcorn and get ready for a Van Damme film fest! Jean-Claude Van Damme establishes exactly how, and why, muscles are the best thing ever on a guy. To get started, sit down and check out films such as Timecop, Cyborg,Universal Soldier and Bloodsport. The way this guy's body moves is an art within itself.
Gay Escorts, Bi-Sexual Escorts & Transgender Escorts in London, Manchester, Leeds, Birmingham & The whole of the UK
A major change has taken place in the last five years, where you can see an increasingly obvious decline of the gay escort in London and the gay escort in the UK. The reason for the decline of the male escort on the streets is the increase of the internets popularity. There are many reasons the gay escort in the UK has moved business online. A bi escort in London can feel more secure and can find far more clients online amongst many other reasons.
With the popularity of the gay escort in the UK and the openness of the gay community, there are many homophobic gangs which harass popular spots where one can find a gay escort in the UK. The same is said for the bi escort in London. Though the bi escort in London isnt gay and doesnt focus only on males, they are often harassed by anyone that disproves of their acts. The internet offers a safer place where both a bi escort in London as well as a gay escort in London can do business without the worry of being harassed or tormented based on their sexual preference.
Also, the bi escort in London can find a lot more business by posting an ad online rather than standing on the street where they once were. The bi escort in London also has a place in many of these online websites. The online world offers many customers that may have been uncomfortable or unable to approach a gay escort in London to do it in a more discreet and secure way. Instead of asking inappropriate questions, especially for first timers, a client can look at what the bi escort in London offers and then contact them for service. When approaching a gay escort in the UK usually happens in a quick manner and the client cannot fully look at them or communicate with them, and the internet provides the client with as much information and images as the client may feel they need.
A male escort can work online in several ways. The most popular is finding a gay escort in London website which offers ads which can be posted. The male escort then creates an ad with pictures, personal information, measurements, services they offer, and prices. This makes the shopping and searching much easier. Once the connection has been made and the male escort and client are in contact they can determine the place and time to meet. From there they male escort gets their payment and its 100% for them. A gay escort in the UK can find ads online anywhere from the very inexpensive to extremely pricey, depending on the traffic in the website.
The other way that a male escort can find work online is through an agent. Very rarely does a gay escort in London actually have a "pimp" as they tend to work alone or with an agency. The agency is a great way for a gay escort in the UK to find business and to keep it consistent. The way it works with an agency is that the client looks through the different pictures and chooses a male escort. Then based on the location, services, image, and personal preferences they choose a gay escort in London. Once they find what they need, they contact the agency and set a time of meeting and location. When the male escort finishes their work and takes the money, they give a percent to the agency and keep the difference and any tips. The percent is determined based on the popularity of the agency.
Thought you can still find a gay escort in London on the streets, there are far less today than there were 5 years ago. The internet has taken over and is controlling the male escort market. Whether through an agent or working on their own, the male escort can do business in a safer and more secure manner online.