The Best Gay Escorts are listed here on Sleepyboy. Search below for Gay Escorts, Bi-Sexual and Transgender Escorts. Search for your favourite Rent Boy or Gay Masseur across the UK. We have Gay Escorts in London, Manchester and all Cities across the UK. Whether you are looking for a date, a Gay Massage or a Sauna Companion search below to find your favourite Rent Boy. This is the best Gay & Bi-Sexual Escort Directory in the UK.
Escorts of the Day
Welcome to Sleepyboy.com
THE UK`S LARGEST INDEPENDENT ESCORT DIRECTORY
NOW SEE ALL ESCORTS PHONE NUMBERS AND PHOTOS FREE
When using an escort site, how many of the escorts are real? how many are still working? and how many sites allow non active escorts to stay on the site even if they stopped working? some sites have over 1000 escorts, but how many can you contact....test it out! try other top sites and you will see ANYONE can say we have 1000 escorts, thats easy, but how many can you contact?
---
If an Escort does not login within 30 days, you will not see the profile
"you know that you can get in touch as we check you can"
Browsing the site is totally FREE or you can view ALL photos and ALL escorts details by joining as a viewer.
For BETTER exposure escorts can upgrade their profiles by signing up and choosing one of the many packages we have on offer Basic, VIP, Silver, Gold & Platinum.
---
Top Gay Sex Positions to try in 2017
Everyone loves great Gay Sex!
Gay Sex is fantastic, and there is no better way to experience mind blowing orgasms than with a hot Gay Escort - sometimes you need new ideas to keep gay sex fresh, and discover pleasure you would not otherwise expect. So why not spice up your sex life with these great sex positions, which won't fail to get the blood pumping in 2017?
The Resolution:
Assuming you have already tried Doggy-style, and would like to take it to the next level, then the "Wheelbarrow" is for you! Start on all-fours, preferably on the floor, as you need good balance for this one! A bed can add bounce, but you do run the risk of falling off - so pick somewhere which is firm, and soft - to limit the carpet burns. After using lubrication, enter as you would during doggy - now this is where it gets fun! Straighten out your legs and stand, while simultaneously lifting your partner's legs, so he can wrap them around your waist whilst you thrust. This position isn't for the faint-hearted, as it provides deep penetration.
First Fucking:
This position allows for a little role reversal, as the ''bottom'' does all the work. Make your partner sit in a chair, whilst bringing his knees up to his chest; just ensure that his cock is hard and pointing forwards, not hidden away between his legs. Now, all you need to do is back onto his cock and start moving - this position grants the taker full control of penetration, as well as the speed and strength of the thrusting motion.
Stretch and Goodwill:
If you're the kind of guy who likes the feeling of being exposed - and ready and waiting for your lover - then this is a New Year Must! Lie down on the bed while your lover grips your ankles, and pushes your legs back towards your chest. If you aren't that flexible, then try letting your partner grab you at the knees, or thighs, as this can grant additional support to both of you. Let your lover enter you; here's a tip for you: the further back your legs are, the tighter you will feel, and once he's inside, you can both manoeuvre yourselves so you can accommodate one another with comfort and ease; just don't forget to apply more lube if you need to.
Hog-tiemany:
Ever dreamed of flying, like a superhero? Well, if you've tried the First Fucking position, then this is taking it to the next level. Get your lover to sit in a chair, but leaning slightly backwards, so that their body is elongated. The taker then straddles their partner, facing away, then leans backwards, allowing their partner to either tie their wrists to the bed, or hold them for balance… then lift your legs! The higher they're raised, the more you'll "fly" and bounce around like never before, as the "bottom" has full control of depth and rhythm.
For this any many more fun ideas on expanding your Gay Sex Repertoire visit www.sleepyboy.com to find your favourite Gay Escort to explore new positions with.
Great Ways to Spend Valentine's Day with your Gay Escort
February is always a fun month in the calendar, the cold night mean staying in is preferable and snuggling under the duvet with your favourite fella is a must do! Then midway through February Valentine's happens! Romance, Love, Lust, Sex – all reasons to celebrate and the hot Gay Escorts on the UK's biggest Gay Escort Directory are ready to entertain, romance and seduce you!
Choosing what to do on Valentine's day – or Valentine's weekend – is not easy so here are a few fun picks from hot guys -or you can call your favourite gay escort with your own ideas – you choose!
D & M or D & M?
Valentine's day can be a very different experience to different people – demonstrated here by asking do you like D&M or D&M? The first being Dinner & a Movie – a date night, fairly traditional but also very enjoyable. Meet your Gay Escort for a glamorous sophisticated dinner or choose something more relaxed like a great burger place or sushi then catch the latest movie, holding hands before heading home for more valentine's fun. The second D & M is more sexual in nature for those who love to be dominated by a master! Spending time with your favourite Gay Escort on Valentine's Day means you can let go with some of your more intimate desires and ask to explore sides of your sexuality that you may not have dared to ask for before!
Passion in a Luxury Hotel
There is something a little luxurious about a very fancy hotel room. London and other great cities around the UK have some of the best hotels in the world and Valentine's Day is a great time to try out one of these plush places. Some have sauna's, Jacuzzi's or luxury double bath tubs which gives so many fun options for great gay sexual positions and also relaxing and romancing afterwards.
Romantic European Weekend
If you want to really spoil yourself and have an indulgent, romantic and sexually satisfying weekend then spending time with an international escort who will accompany you for a great weekend away is the answer. A whole weekend with a hot sexy man to look after your every need and make you feel incredible in so many ways. Europe has a great number of incredible cities perfect for a great gay sex getaway, Europe, and the world really is your oyster.
Threesomes or Moresomes
Often Valentine's day presents an opportunity to explore some sexual fantasies that may be subdued throughout the year. If you have ever had a threesome's fantasy or even more – many gay men have gay gang bang or group sex fantasies and valentine's day may just be the time to explore your desires. Often many gay couples also spend time with gay escorts around valentine's day to have a unique sexual experience without any emotional attachments – perfect!
Just Great Gay Sex
Ultimately Valentine's Day is only one day out of the year and romance and sexual satisfaction is really needed throughout the whole year. But if you just want some great gay sex this Valentine's day with someone who is there just for you, who doesn't need any reciprocal sexual attention then a Gay Escort is definitely the answer.

Escort of the Week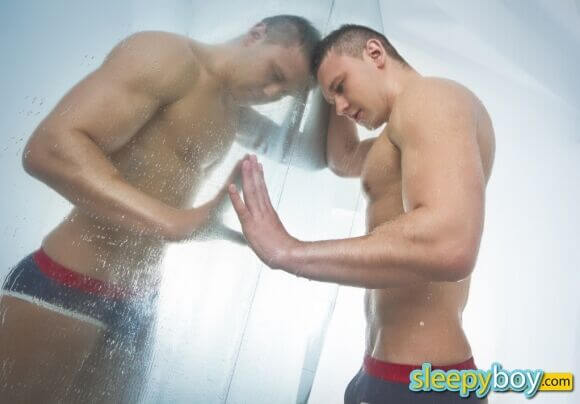 The Skills & Benefits of an International Gay Escort
When you are travelling, whether it be a matter of business or pleasure, sometimes it can get a little lonely, and there is no better way to relieve that moment of loneliness than to hire the services of an International Gay Escort. These high-class, cosmopolitan Gay Escorts specialise in areas which benefit the businessman or traveller and their services can go above and beyond what a regular Gay Escort may offer.
International Gay Escorts will travel further afield for a rendezvous; some may even offer services that encompass their meeting you at the airport and so forth. They will also offer longer sessions, some of which will require overnight stays, multiple day packages or full holiday accompaniment services. The advantage of these services being, of course, that you get to spend some quality downtime with your Gay Escort, which corresponds you're your desire for some companionship, alongside other benefits. Some may term these services as a ''boyfriend'' experience - this term infers that there is a measure of sensuality brought into your time together, such as kissing, cuddling, holding hands and the like; it isn't just predicated on fast Gay Sex, whenever and wherever you may be able to fit in alongside your busy schedule.
Of course, International Gay Escorts can be flexible in regards to other aspects of their companion experience – perhaps their itinerary can also allow for attending professional events and functions. These escorts will not only look a million dollars, but they will also be highly intelligent, able to converse astutely in current affairs, so they can accompany you to any kind of gathering that you may need to attend – without, of course, making it known that they are an escort. Professionalism, and client confidentiality, are very important to them, which is why most will arrange details over the 'phone, rather than electronically, therefore ensuring that there is no written record of your arrangements, which adds an extra level of security to confidentiality to your agreements.
An International Gay Escort can also arrange hotels, and booking for you both, if you so require, in addition to nights out, such as restaurant bookings. They can be your host, showing you the best night-spots and eating establishments across town. Not forgetting, of course, that if you happened to be looking for a specific gift for someone, well, they are the height of style and fashion, and with this in mind, your International Gay Escort can help you shop for that perfect item. Many men who use the services of an International Gay Escort often find themselves requiring their services each time they visit that country or city. Though strictly professional regarding your relationships, you do find that you develop a definite rapport with them which soon erases the loneliness of travelling.
A good International Gay Escort bridges an unequivocal gap – not only being that hot hunk you long for, but also the companion whom you return to at the end of a hard day. Their skills are quite something; and engaging one should certainly be considered by any solo traveller. Arrangements can be made either when you land within that country or city, or prior to travelling, depending on what exactly is required by you. Having an International Gay Escort at hand takes away the social stress and anxieties of a solitary sojourn in a new city; you will have a guaranteed blast each and every time - that's for sure!
Sleepyboys 3rd Photoshoot
Here is just a taster
Follow the
link
for loads more photos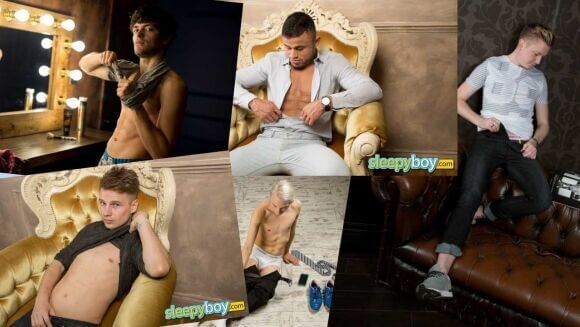 Escort of the Week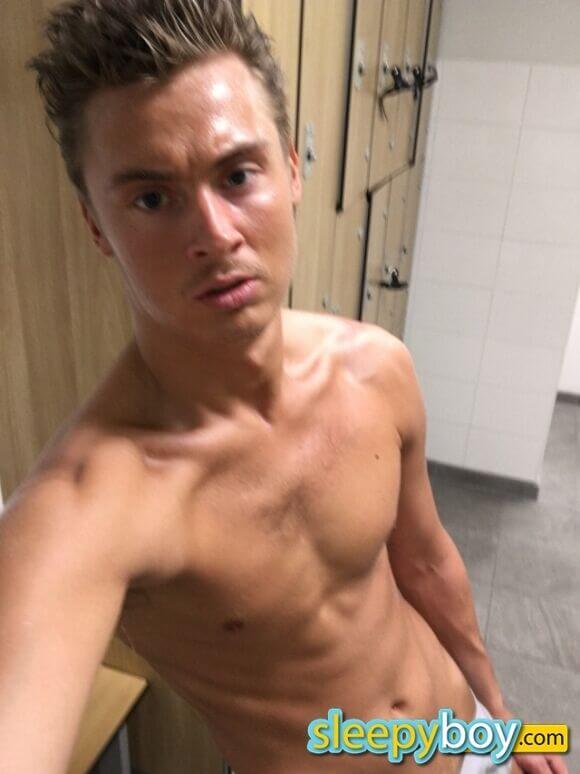 New Year, New Escort: Try Exploring a New Side To Your Sexuality or Sensuality!
We all like a fresh start, and to introduce something new into our lives - and there is no better time of year to do this than the New Year. We all tend to focus on our appearance, and make New Year resolutions about how we would like to be so much slimmer, or gain a little extra muscle and so forth, in hopes that it will better our lives – which, in some ways, it does. But true happiness and contentment in life comes from something deeper. You also need to focus on your personal well-being, and a part of this process is to ensure that you're true to who you really are.
Embrace your Sexual Kinks
Throughout Western culture, there are certain areas which have become suppressed, due to conditioning regarding what might be perceived as being "socially acceptable" or not. One of the first things to soon get bruised is our sexuality - as we are compelled to behave and conform in certain ways that a majority deem acceptable, so therefore we can grow up living a life not being totally true to ourselves. This can be very damaging over time, as it can leave us feeling unfulfilled; this is why it is vital that you explore some of the deepest fantasies you may hold, and there is no better means of doing this than with a sexy Gay Escort.
Try Something New
You may already be familiar with the procedure of hiring the services of a Gay Escort from the great choice at SleepyBoy.com, and you may retain the services of the same person, but have you ever considered trying something fun, risqué and new? Add a little excitement into your life by arranging a meet-up with a rent boy who may well challenge your perception of sex - or make you look at it from a different perspective. If you tend to be a domineering kind of partner, why not place yourself in the role of a submissive? Alternatively, why not totally challenge your sexuality by engaging the services of, say, a Trans Escort?
Choose a Gay Escort
You may prefer to try being massaged by a Muscle Guy, someone who uses his strength to knead your body and pull it into position, before bracing his well-oiled body against yours to correct your alignment - or perhaps you might like to try your hand at Tantra, and experience a prostate massage for the first time; something which may bring you out of your comfort zone for a short time, before your pleasure sensors take over, and you go along with them, potentially changing your life for the better!
Sexual Satisfaction
These small changes can truly invigorate and revitalise your life. The mundane, daily routines are granted a new spark, as you will have found something new to enjoy. The internet is a great resource, so why not take your time over the festive season, to become fully aware at what a sexy Gay Escort can provide you with? You may be surprised about what you enjoy - and we all know that if we never try, then there will be nothing gained in life.
So don't allow your sex life to become static and stagnant; add a little frivolity to the mix, and you'll adopt a new spring into your step in no time!
Gay Escorts, Bi-Sexual Escorts & Transgender Escorts in London, Manchester, Leeds, Birmingham & The whole of the UK
A major change has taken place in the last five years, where you can see an increasingly obvious decline of the gay escort in London and the gay escort in the UK. The reason for the decline of the male escort on the streets is the increase of the internets popularity. There are many reasons the gay escort in the UK has moved business online. A bi escort in London can feel more secure and can find far more clients online amongst many other reasons.
With the popularity of the gay escort in the UK and the openness of the gay community, there are many homophobic gangs which harass popular spots where one can find a gay escort in the UK. The same is said for the bi escort in London. Though the bi escort in London isnt gay and doesnt focus only on males, they are often harassed by anyone that disproves of their acts. The internet offers a safer place where both a bi escort in London as well as a gay escort in London can do business without the worry of being harassed or tormented based on their sexual preference.
Also, the bi escort in London can find a lot more business by posting an ad online rather than standing on the street where they once were. The bi escort in London also has a place in many of these online websites. The online world offers many customers that may have been uncomfortable or unable to approach a gay escort in London to do it in a more discreet and secure way. Instead of asking inappropriate questions, especially for first timers, a client can look at what the bi escort in London offers and then contact them for service. When approaching a gay escort in the UK usually happens in a quick manner and the client cannot fully look at them or communicate with them, and the internet provides the client with as much information and images as the client may feel they need.
A male escort can work online in several ways. The most popular is finding a gay escort in London website which offers ads which can be posted. The male escort then creates an ad with pictures, personal information, measurements, services they offer, and prices. This makes the shopping and searching much easier. Once the connection has been made and the male escort and client are in contact they can determine the place and time to meet. From there they male escort gets their payment and its 100% for them. A gay escort in the UK can find ads online anywhere from the very inexpensive to extremely pricey, depending on the traffic in the website.
The other way that a male escort can find work online is through an agent. Very rarely does a gay escort in London actually have a "pimp" as they tend to work alone or with an agency. The agency is a great way for a gay escort in the UK to find business and to keep it consistent. The way it works with an agency is that the client looks through the different pictures and chooses a male escort. Then based on the location, services, image, and personal preferences they choose a gay escort in London. Once they find what they need, they contact the agency and set a time of meeting and location. When the male escort finishes their work and takes the money, they give a percent to the agency and keep the difference and any tips. The percent is determined based on the popularity of the agency.
Thought you can still find a gay escort in London on the streets, there are far less today than there were 5 years ago. The internet has taken over and is controlling the male escort market. Whether through an agent or working on their own, the male escort can do business in a safer and more secure manner online.