The Best Gay Escorts are listed here on Sleepyboy. Search below for Gay Escorts, Bi-Sexual and Transgender Escorts. Search for your favourite Rent Boy or Gay Masseur across the UK. We have Gay Escorts in London, Manchester and all Cities across the UK. Whether you are looking for a date, a Gay Massage or a Sauna Companion search below to find your favourite Rent Boy. This is the best Gay & Bi-Sexual Escort Directory in the UK.
VIP Plus
Welcome to Sleepyboy.com
THE UK`S LARGEST INDEPENDENT ESCORT DIRECTORY
NOW SEE ALL ESCORTS PHONE NUMBERS AND PHOTOS FREE
When using an escort site, how many of the escorts are real? how many are still working? and how many sites allow non active escorts to stay on the site even if they stopped working? some sites have over 1000 escorts, but how many can you contact....test it out! try other top sites and you will see ANYONE can say we have 1000 escorts, thats easy, but how many can you contact?
---
If an Escort does not login within 30 days, you will not see the profile
"you know that you can get in touch as we check you can"
Browsing the site is totally FREE or you can view ALL photos and ALL escorts details by joining as a viewer.
For BETTER exposure escorts can upgrade their profiles by signing up and choosing one of the many packages we have on offer Basic, VIP, Silver, Gold & Platinum.
---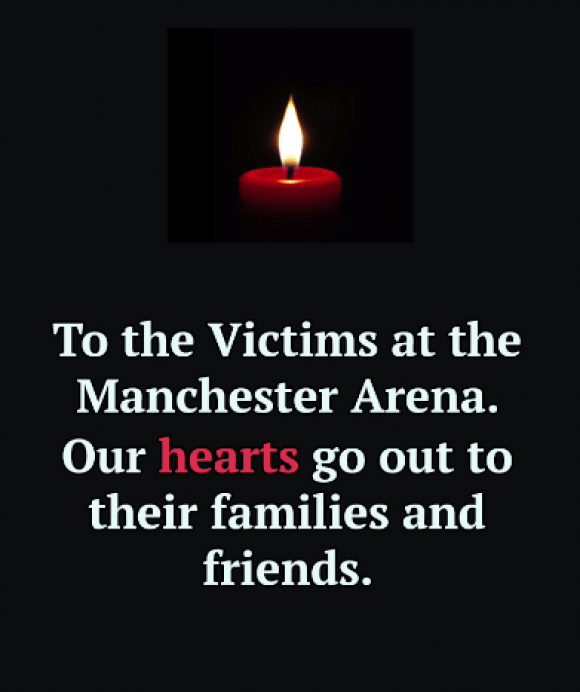 Escort of the Week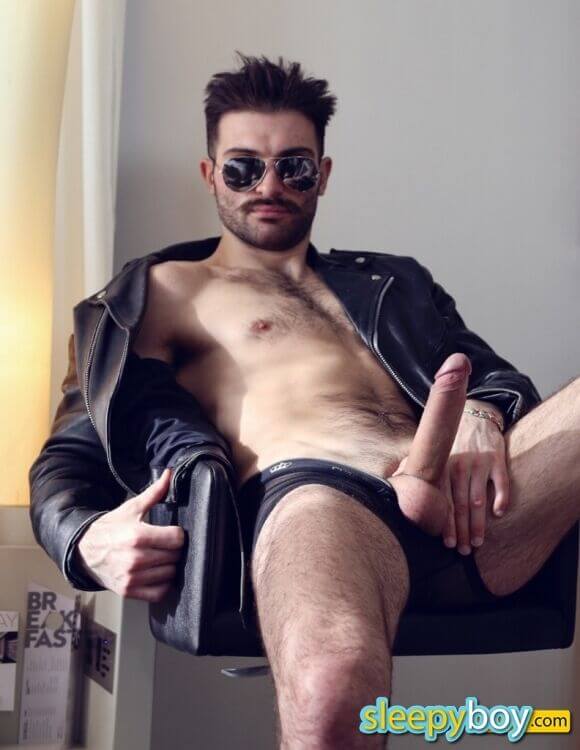 Helpful Tips for Great Gay Anal Sex
The first time for anal sex can be a bit of a surprise, for most men a good one, for others it can be a little uncomfortable and worrying. Gay Escorts are experts in gay anal sex and have a lot of tips and advice to give on the subject, so here are a few tips to make anal sex better, and better.
Gay Escorts love Anal
Many men who hire the services of a gay escort do so because they are looking for great gay sex from a great looking guy with a fun and relaxed personality. For men not used to anal, or for those form whom it has been disappointing in the past, gay sex can be a revelation when the sexy hands and hard cock of the expert rent boy brings them to climax.
Tips for Gay Sex
Anal sex is a subject which can cause many gay men anxiety, and this really doesn't have to be the case. The lack of knowledge in this area makes anal sex a taboo, an act which many believe will be unpleasant. However, this doesn't have to be the case, and the more you know about anal sex, the higher quality anal sex you will experience.
Relax & Enjoy Gay Sex
Difficulties can arise if you are tense and this causes the opening to the rectum to squeeze and become tight and hard. Relaxation and lots of lube is the tip that will help a nice hard cock get in there. Perhaps fingers or smaller toys can be used to insert before full penetration to open up the ass and get to that enjoyable and relaxed stage. Once the penis is in, the rectum will expand and it can then enlarge enough to accommodate any sized penis with ease. There is a lot of pleasure to be found from having anal sex, as the anus has many nerve endings, and upon penetration, the penis will stimulate the prostate gland, which can lead to intense orgasms. Hiring a Gay Escort will make the relaxation part very easy, these guys are fun and professional and will make you feel comfortable, sexy and wanted.
Erotic Anal Sex
Anal sex is not only physically stimulating but psychologically invigorating too. Get to know your body, become comfortable, and experiment with different kinds of stimulation. Taking things slow and gentle is the best way to get started, as it will relax your internal sphincter. Experimenting with sex-toys, dildos and anal beads are a great way to discover what you enjoy and learn distinct methods of reducing possible pain, as pressure and friction can be caused. You can reduce pain by making sure that you use enough lubricant; each person is different and will react to anal penetration differently, so using a good lube can be vital when pushing forward with the pleasures of anal sex.
Anal Sex Positions
Practicing relaxation techniques, and deep breathing, can help with penile insertion. Communicate openly with your partner, and if things become uncomfortable, stop. Think about hygiene, as good hygiene will make for a better experience, as well as looking after your own health. Different positions can help with comfort; but once again this is all down to the individual, as the size of erection and degree of curvature to the penis can come into play. Many men find it easier when their knees are bent in towards their chest; whether you are kneeling or lying on a bed, this position tends to be a good one to start with, as the anal canal is elongated.
Anal Sex Worries
One sensation that can confuse guys is the feeling that they need to go to the toilet - this is perfectly natural; if your bowels were empty before embarking on your anal sex adventure, then there is no need for concern. As the penis penetrates, your rectum feels full, and therefore tells your brain that you need the toilet; this isn't the case, your anal passage at this time, is filled with one thing only! Take your time, learn to relax, be comfortable and open regarding the feel of pressure on your anus, and you will soon learn how to have amazing, pain-free anal sex every time.
To find a horny escort to have great anal sex with visit sleepyboy.com today.
Escort of the Week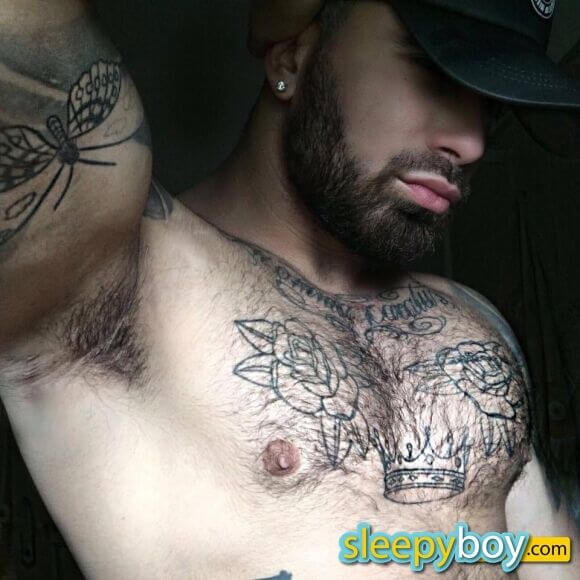 A Gay Guide to Bristol
Lying at the heart of the Severn River, Bristol is fast becoming one of the most exciting and culturally diverse cities to visit in the UK. It has a thriving and welcoming gay community and there's plenty to do and see if you are planning a weekend away any time soon. With monthly events to take advantage of as well as international festivals that attract people from all over the world, there's always something going on in the city.
Gay Escorts in Bristol
If you are in Bristol for a weekend, for work or for play then hiring a horny gay escort to give great advice, show you the city sighs and then have fantastic evening of gay sex is most definitely the best idea. Bristol has some of the hottest rent boys in the UK and if you want to spend time with a Bristol gay escort then you can find one on sleepyboy.com
Gay Fun in Bristol
The city has two lively gay quarters, The Old Market and West End. Frogmore Street is home to one of the longest running gay bars, the Queen Shilling while The Pineapple is another great location to visit before you head onto one of the nightclubs. Old Market is known for its friendly atmosphere, with a good mix of people of all ages. There are plenty of pubs including the Bristol Bear Bar, Old Castle Green and The Lounge to name just a few. If you're heading for a long night out, Flamingos is one of the most popular clubs in the area.
Whether you want to sample an afternoon tea, are looking for some great pub food or yearn to experience the atmosphere of a high-class restaurant, there's more than enough in the city centre to meet your needs. Wilks Restaurant offers a mix of French and European or if you fancy something Indian the Urban Tandoor is a popular place. There are hundreds of choices for eating out in Bristol.
Gay Friendly Hotels
As you might expect from a metropolitan city on the rise, there are plenty of Bristol hotels to suit all budgets. If you're looking for gay friendly or focused accommodation, there are some big chain options including the Bristol Marriott Hotel and the Hilton Double Tree. If you want something a little quirkier, the Hotel Du Vin in the centre of the city is a popular choice. For simple bed and breakfast you might like to try Old Castle Green or the Woodstock Guest House. Many of the Gay Escorts in Bristol do both incalls and outcalls, so you can visit them or they can visit you. They can also give good advice if you are looking for a sexy hotel in the area.
Sightseeing in Bristol
In and around Avon there's certainly plenty to do and see for everyone. You can head to Bristol Zoo or take a stroll around the waterfront and explore the SS Great Britain. If you like your architecture, then Bristol Cathedral is a stunning place to visit and there are plenty of green areas including Ashton Park for nature lovers. For wildlife enthusiasts, Brandon Hill Nature Reserve is well worth a visit.
Gay Festivals in Bristol
Bristol Pride takes place every July and is one event not to be missed. Not only is there the obligatory parade but there are 100s of acts performing over 10 days of celebration. A quirky mix of tribute bands, outrageous drag queens, headline acts from the past and bundles of stores and bars packed to the rafters, makes this one of the best pride festivals in the UK.
Bristol has regular LGBT events during the year catering for every niche from fetish to mainstream and everything in between. If you want a place that always seems to have a warm welcome for the LGBT community, has a range of fun things to do, and a good selection of hot and horny gay escorts, then Bristol should certainly be the place to visit this year.
Escort of the Week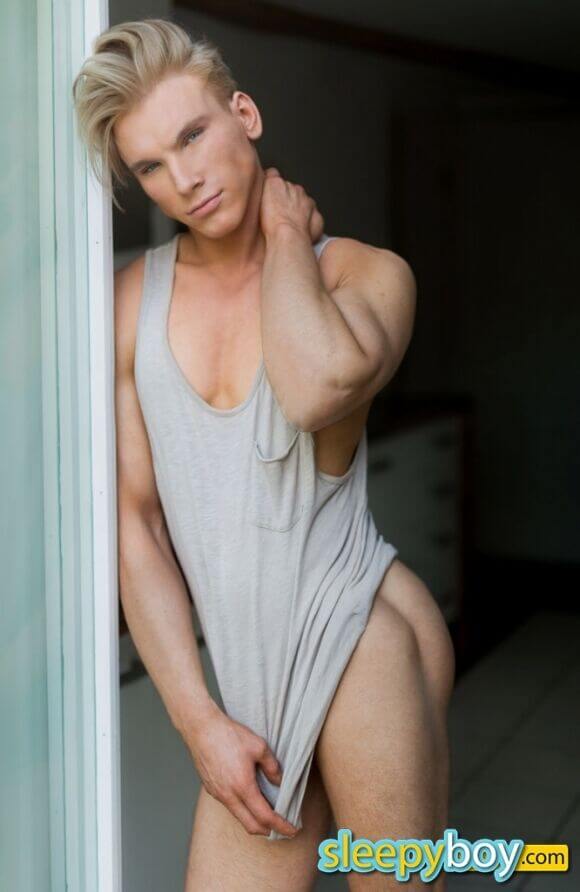 Escort of the Week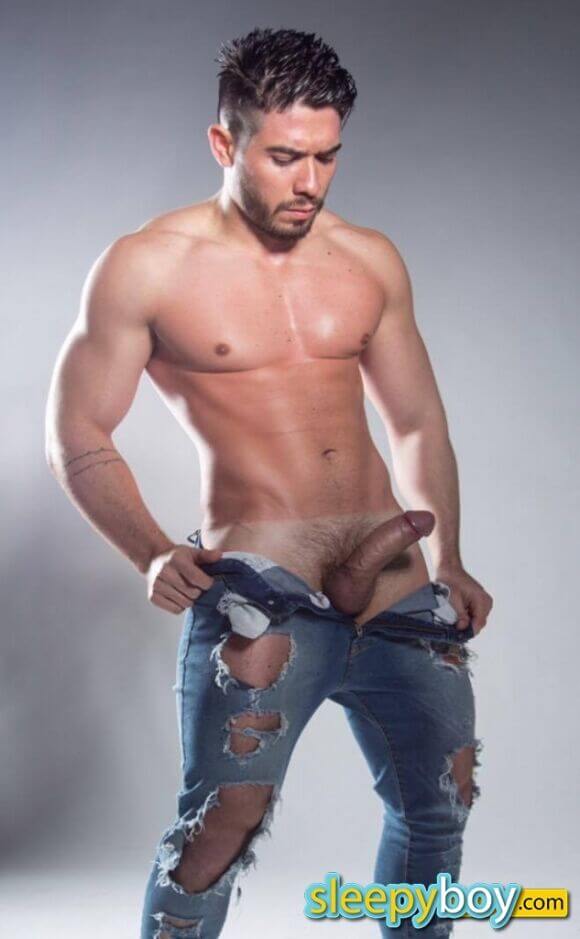 A Gay Guide to Cardiff
Cardiff is one of the liveliest cities in the UK and that's despite its size. Easily able to combine the friendly atmosphere many large towns naturally offer with the cosmopolitan feel of a city on the up, it's fast becoming one of the most popular LGBT destinations in the UK. It is no wonder then that there are so many Hot Gay Escorts in Cardiff listed on SleepyBoy.com
With plenty of nightlife and access to some of the region's best tourist attractions and shopping fests, Cardiff is a little gem and well worth a visit.
Bars and Restaurants
The main gay scene is centred around the Charles Street and Churchill Way areas right in the city centre. It's not big but there's plenty to do and all of it is within walking distance.
Popular with the 30 something male crowd is The Golden Cross which delivers regular cabarets and karaoke if that's your thing. For the younger crowd, the Wow Bar is certainly a place to visit and has plenty of cheap drink promotions to get your ready for the evening ahead. The Kings is great for a mixed crowd and if you like your divas in drag then a visit to Minsky's Showbar is an absolute must.
As you might expect in any cosmopolitan city, there are plenty of great places to eat in Cardiff. There's freshly caught sea food, the odd organic and vegan establishment and the usual big hitters of the dining world. There's a range of brilliant locations especially around Cardiff Bay with its great views adding to the ambience.
Shopping and Sightseeing
There are plenty of places to shop in Cardiff as you might expect from a city with so much to offer. From fashion to designer home décor, there's everything you could possible want within a short walking distance. The main shopping malls are The Capitol Shopping Centre near Cardiff Queen Street and St David's on Bridge Street.
You're spoiled for choice if you want to take in the sights around Cardiff. The bay is fabulous for a long walk in the evening and there's Cardiff Castle for history buffs as well as plenty of museums and galleries. If science fiction is your thing, you won't want to miss out on the Dr Who Experience. Outside of the city centre there's a plethora of attractions to visit including the nearby Brecon Beacons, the Wye Valley and a host of excellent beaches.
Where to Stay
There's accommodation to suit everyone and every pocket when you come to sample the delights of Cardiff. If your desire is a luxury spa hotel overlooking the bay area, then a location such as St David's is the perfect choice. Not only does it have loads of amenities but it's within walking distance of all the major city attractions. For those who fancy a cheaper, self-catering option then you can choose Maison Galles to the west of the city centre. If you want a place aimed specifically at the LGBT community, the Ty Rosa is another good choice.
If you are looking for a sexy weekend break with a Cardiff Gay Escort then you can ask them which accommodation they think would be right for the two of you. If you just want to spend an hour of so for some steamy gay sex in Cardiff then choose a Cardiff gay escort that can do both incalls & ouotcalls to match your needs.
Pride and Other Events
Marketed as the premiere gay Cannes event, the Iris Prize Festival runs in October and is a 6-day celebration of LGBT film.
Pride Cymru takes place in August and is the usual fest of events and parades. If you like a carnival atmosphere, then it's certainly one weekend you don't want to miss out on. For such a small city, Cardiff really does have a lot to offer. There's a friendly welcome, hot sexy men and a small but busy LGBT area as well as plenty of exciting events to take advantage of.
Gay Escorts, Bi-Sexual Escorts & Transgender Escorts in London, Manchester, Leeds, Birmingham & The whole of the UK
A major change has taken place in the last five years, where you can see an increasingly obvious decline of the gay escort in London and the gay escort in the UK. The reason for the decline of the male escort on the streets is the increase of the internets popularity. There are many reasons the gay escort in the UK has moved business online. A bi escort in London can feel more secure and can find far more clients online amongst many other reasons.
With the popularity of the gay escort in the UK and the openness of the gay community, there are many homophobic gangs which harass popular spots where one can find a gay escort in the UK. The same is said for the bi escort in London. Though the bi escort in London isnt gay and doesnt focus only on males, they are often harassed by anyone that disproves of their acts. The internet offers a safer place where both a bi escort in London as well as a gay escort in London can do business without the worry of being harassed or tormented based on their sexual preference.
Also, the bi escort in London can find a lot more business by posting an ad online rather than standing on the street where they once were. The bi escort in London also has a place in many of these online websites. The online world offers many customers that may have been uncomfortable or unable to approach a gay escort in London to do it in a more discreet and secure way. Instead of asking inappropriate questions, especially for first timers, a client can look at what the bi escort in London offers and then contact them for service. When approaching a gay escort in the UK usually happens in a quick manner and the client cannot fully look at them or communicate with them, and the internet provides the client with as much information and images as the client may feel they need.
A male escort can work online in several ways. The most popular is finding a gay escort in London website which offers ads which can be posted. The male escort then creates an ad with pictures, personal information, measurements, services they offer, and prices. This makes the shopping and searching much easier. Once the connection has been made and the male escort and client are in contact they can determine the place and time to meet. From there they male escort gets their payment and its 100% for them. A gay escort in the UK can find ads online anywhere from the very inexpensive to extremely pricey, depending on the traffic in the website.
The other way that a male escort can find work online is through an agent. Very rarely does a gay escort in London actually have a "pimp" as they tend to work alone or with an agency. The agency is a great way for a gay escort in the UK to find business and to keep it consistent. The way it works with an agency is that the client looks through the different pictures and chooses a male escort. Then based on the location, services, image, and personal preferences they choose a gay escort in London. Once they find what they need, they contact the agency and set a time of meeting and location. When the male escort finishes their work and takes the money, they give a percent to the agency and keep the difference and any tips. The percent is determined based on the popularity of the agency.
Thought you can still find a gay escort in London on the streets, there are far less today than there were 5 years ago. The internet has taken over and is controlling the male escort market. Whether through an agent or working on their own, the male escort can do business in a safer and more secure manner online.