The Best Gay Escorts are listed here on Sleepyboy. Search below for Gay Escorts, Bi-Sexual and Transgender Escorts. Search for your favourite Rent Boy or Gay Masseur across the UK. We have Gay Escorts in London, Manchester and all Cities across the UK. Whether you are looking for a date, a Gay Massage or a Sauna Companion search below to find your favourite Rent Boy. This is the best Gay & Bi-Sexual Escort Directory in the UK.
VIP Plus
Welcome to Sleepyboy.com
THE UK`S LARGEST INDEPENDENT ESCORT DIRECTORY
NOW SEE ALL ESCORTS PHONE NUMBERS AND PHOTOS FREE
When using an escort site, how many of the escorts are real? how many are still working? and how many sites allow non active escorts to stay on the site even if they stopped working? some sites have over 1000 escorts, but how many can you contact....test it out! try other top sites and you will see ANYONE can say we have 1000 escorts, thats easy, but how many can you contact?
---
If an Escort does not login within 30 days, you will not see the profile
"you know that you can get in touch as we check you can"
Browsing the site is totally FREE or you can view ALL photos and ALL escorts details by joining as a viewer.
For BETTER exposure escorts can upgrade their profiles by signing up and choosing one of the many packages we have on offer Basic, VIP, Silver, Gold & Platinum.
---
Escort of the Week
Escort of the Week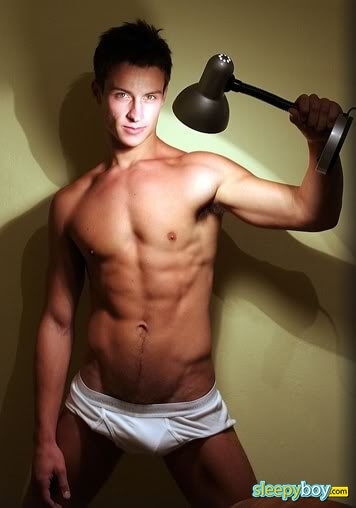 Inflation and Deflation: Everything You Need to Know About Vac Play!
Sensory deprivation is a highly popular form of play, and some of the most sought-after devices are those which combine latex and rubber, which create a vacuum, ensuring that your submissive partner is fully deprived of certain facets of sensory stimulation.
Vacuum Bondage
Vacuum bondage is becoming ever more popular, as we witness a rise in the variety of products that are available to us. With the ability to maintain such a high level of vacuum control, the possibilities introduced into play with your partner are potentially multiplied tenfold. Vac Cubes are a popular choice, these cubes render your partner fully immobile, as it holds them securely. These cubes are fully air-tight, so there's no need to keep creating a vacuum or utilising a pump. Cubes often come with either a hood, or a neck gasket, to dispense full deprivation; these measure no more than around a metre square, so movement is restricted. Some Vac equipment can fit two people inside; these often keep submissive partners standing in an upright position, yet still maintain full restriction and keep the product airtight.
Vac Beds
Vac beds are another highly popular device, they are the ultimate in latex vacuum bondage, they usually function via a single-valve mechanism, which ensures that there is zero air introduced and become fully airtight. Some of the older-style beds used to be somewhat noisy, but a new design feature allows you longer, and quieter, play. Incorporated into the beds are full face-masks, which incorporate breathing holes, or attached breathing tubes. It must be noted, however, that vac beds should never be used for solo play - or ever used unsupervised. If you want to play with vac beds then book a gay escort to place you in the bed securely while he explores your body with his hands.
Fetish Hoods
Hoods are a great way to cause a measure of instant sensory deprivation; they're available in many styles, and can range from half-hoods to full head coverings, all of which, of course, cause varying levels of vacuum. Some hoods are manufactured from a form of latex which is dubbed "micro breath latex"; this allows the wearer to breathe underneath the hood, by limiting the air capacity that they receive. Other kinds of hoods inflate, and work in a similar way as the beds do; you create the vacuum, and they include either a breathable mouthpiece, or a tube which you attach. Inflatable gags are an excellent device to use for sexual training - these inflate and deflate according to the dominant partner's will.
Using Vac Toys
All vac toys work on the same principle, and can cause a tremendous amount of pleasure. But, as with all BDSM devices, these items need to be used safely, and in the way that their manufacturers intended them to be used - most advise that their devices shouldn't be used for solo play, or for masturbational purposes, as they carry a risk of suffocation; so always use these products sensibly and with the aid of a sexy gay escort. Latex and rubber are the ideal materials for these devices, adeptly causing a sensation of sensory deprivation; not only do they provide the correct restrictive stimuli, they also provide visual pleasure for those initiating the vacuum, thereby guaranteeing that both submissive and dominant partners will be fully satisfied.
Fetish Gay Escorts
If you want to play with your Vac Toys then take a look at sleepyboy.com to find a Gay Escort who loves to play as much as you do!
Shibari: Japanese Rope Bondage
The most sought-after piece of BDSM equipment is the rope, and it isn't hard to see why it's so popular - the rope is relatively inexpensive, and the idea of being tied up - or tying up one's lover - is one of the first areas of BDSM with which most gay men experiment. However, to really master the art of rope bondage takes a little practice - it isn't purely about the restraint, and you have to ensure that you practice this art safely.
Rope Bondage with your Gay Escort
Rope bondage is, in fact a beautiful thing, and this exquisiteness is exhibited throughout Eastern culture, where Shibari, as it is known, originated. To practice rope bondage, you must pay attention to the knot itself; it will form beautiful and creative shapes, which highlight the restraint of the body, even as it grants the bound one a sensual freedom; the knots fall upon the most erotic areas, creating harnesses for sex. Arousal from this kind of bondage also comes from the rope itself, as it is itself, visually pleasing, leaving the person being tied with a feeling of vulnerability.
Erotic BDSM
This form of BDSM is highly erotic, and it differs from other types of restraint, due to its focus being sensual - rather than a matter of dominance and submission; and it is an ideal type of bondage for beginners to try. When people think of bondage, they often think of a partner being tied; this is, after all, one of the most popular fantasies - and one which is often taken into reality. Shibari, however, is an art form, and as such, there are several ways you can incorporate it into your sex life - depending on your level of experience, and whether you are playing in the bedroom, the dungeon, at a fetish club or with your Gay Escort.
Gay Bondage Fantasy
The Western bondage outlook is very different from the Eastern version of same; and this is worth keeping in mind when choosing which type of play you desire. If your focus is on the restraint side - while perhaps being semi-clad, being bound in ways that bring the attention to certain areas of the body, then bondage tape and bondage rope could be used to obtain the desired effect. Alternatively, if you were in a club or participating in some role-play, then speed could be of the essence regarding triggering stimuli. The epithet "Speed bondage" usually means that someone will be fully bound within a minute, with no chance of escape; this restraint subsequently lends itself to furthering the narrative of the fantasy.
Book a Gay Escort
But out of all the related positions, probably the most highly regarded is suspension. This type of rope bondage leaves the submissive feeling helpless and vulnerable, whilst knowing that they're in for some amazing penetrative sex, whether oral or anal - after all, the way they're tied makes for easy access. But whichever kind of bondage rope you choose to use, always ensure that you play safely and sanely, as circulation can easily be cut off if the rope is tied just a little too high or low.
This form of BDSM is highly satisfactory; it takes a little time to learn, but once you have mastered the basics, there will be no stopping you, as the fun is found within the practicing, making for both a highly visual, and physical, experience. To find a Gay Escort who can fulfil your Rope Bondage fantasy take a look at the hot guys on www.sleepyboy.com
Germany's Best Gay Parties & Gay Clubs
Here at SleepyBoy.com we love visiting new cities and getting to know the locals! Germany is vibrant and fun with some great gay places to party! Many of the Gay Escorts on SleepyBoy.com visit clients across the UK, Europe and further afield as international companions and give advice on places to go in some of the best cities across the globe! So here are a few of the best gay places to visit in Germany!
Club 78, Frankfurt, is a modest establishment which welcomes visitors. Featuring a great selection of DJs, offering a variety of music, and enabling you dance the night away. Club 78 is a reasonably priced, fun club night, accessible to all, which offers attractive décor and a relaxed environment.
Kyti Voo Cafe, Hamburg, boasts a fun and vibrant atmosphere - one which houses some of Germany's finest beers and cuisine. Check out their raunchy drag acts. This cafe has a great atmosphere, lively and open-minded - where you can unwind and relax the night through; certainly not one to miss if you're in the neighbourhood.
Bunker @ Lederclub, Dresden, is a leading fetish, leather and rubber club. This party offers a variety of dance-floors and services, live shows, as well as smoking and cruising rooms. People travel from across Europe just for this event, so it's always best to head out for it early. Food and cash-points are available / accessible throughout the day.
La Strada, Hamburg is a fun, down-to-earth club night, with great music and an equally fantastic atmosphere. It's nicely decorated with no dress code, and is open to all, guaranteeing the perfect night. La Strada has built up a n excellent reputation for hosting great nights, seven days a week; from fancy-dress, to cabaret, to featured DJs; La Strada has a lot to offer, both travellers and locals alike.
Club 3 NYX, Berlin, is a club in the heart of the city, with a presence emphasising awareness towards the transgender and transvestite movement, and which plays host to regular gay and lesbian events; Club 3 NYX is a welcoming, inclusive environment, where you can relax and enjoy the pleasures sure to unfold during the night; from house DJs over three dance-floors to cruising – it's simply the place to be.
Phoenix Cologne is raunchy and naughty - this sauna offers just about every fundamental amenity which you might happen to need, from water and food to film, but that's not all: in addition, there's partying till daylight, with themed nights available, interspersed with live performances and strip shows. The Phoenix club also hosts some dark rooms - if the heat of the night gets a little too much.
Cafe Nil, Munich is the ultimate in camp glamour, with reasonably-priced beverages, and young gay guys visiting from all over the world. This cafe is the local hub for all things queer! It's a fun and relaxed atmosphere, which will keep you laughing - and chatting - into the early hours, and a great venue for cheeky flirtation - and for meeting new people.
Pour Lui Sauna, Stuttgart, is your go-to place if you like it dark - and want to get flirty. This sauna offers events and theme nights to cater for all tastes. This highly popular venue has all that you might want from a gay sauna, and more - making it an ideal spot to unwind and get to know a new city.
Event House Movies, Bremen, is an adult movie hub which plays a selection of some of the dirtiest films Germany has to offer - alongside a selection of food and drink and dark rooms, if the night happens to get raunchy. If you fancy a good film in a relaxed environment, then the Event House should be your first port of call.
Fun Gay Sex Toys for the Summer
Now that the summer months are (finally!) upon us, many of us will be looking forward to some much needed time away. Whether you're heading to an exotic land, with soaring temperatures - or you are sticking a little closer to home, prepared for all weather, the question regarding gay sex toys: Which ones are best to take away with you for some holiday fun? - remains the same!
Fun Summer Gay Sex Toys
There are some pretty remarkable devices out there; appliances which have truly made full use of modern technology. These devices use Bluetooth and other compatible apps, which allow you to programme your chosen sex toy for a truly unique experience. These toys are fabulous for those who like to give in to control; you can allow a playmate or Gay Escort to programme the sex toy, leaving you to experience the distinct, precise pleasure that your partner believes you deserve...
These toys can also be used from a distance, on opposite sides of the world, in fact! This makes them ideal when it comes to allowing you to indulge in a little exhibitionism; they can be used and worn discreetly, enabling you both to take full advantage of these high-tech sex toy gadgets!
Good Vibrations!
Choosing a vibrator to take on holiday can be a great choice, having something perhaps a little smaller but just as powerful so it is more discreet for packing and also storing when you get to your summer destination is probably a good idea. Take a look at toys which advertise that they're discreet is a good idea. These toys have a lower sound level; adult devices which don't use batteries tend to emit a lower volume because the battery compartment will not rattle and vibrate around.
Rechargable Sex Toys
Toys which can be charged via USB are advantageous - not only do they provide you with privacy, but you won't be sacrificing quality for discretion. These toys will often deliver a satisfying experience too, providing as much as two hours of playtime per four hour charge. These toys are often constructed from silicone, shaped and smoothed to fit the contours of the male body, providing you with a multitude of vibrations for prostate massage, emphasising easy and comfortable insertion.
Cheap & Easy to Pack
There is, of course, always the risk of losing things whilst on holiday, so you may not want to risk taking a top-end toy with you - but items such as bullet vibrators, jelly anal dildos and disposable cock rings are relatively cheap, easy to pack, and will certainly add a little heat to any holiday romance. These items come in a variety of sizes, colours and styles to suit all tastes, in addition to not breaking the bank, allowing you to devise your ideal holiday device toy box. Dildos and butt plugs are fun to use and can be incorporated into any type of pool-play! Just don't forget to pack some essentials too, such as a multi-purpose lubricant and quality condoms. A little planning will ensure that when your holiday rolls around, all you need to do is relax - and welcome the summer fun!
Summertime with a Gay Escort
For summer fun of a more intimate nature - and no sex toys required - you can make a date with one of the steamy hot Gay Escorts on SleepyBoy.com. Remember that many of the escorts on the UK's Best Gay Escort directory are happy to travel and also be international Gay Escorts for your summer holiday pleasure - why not pack one of these hot guys instead!
Hiring A Gay Escort for A Threesome with your partner
Threesomes are a fantasy for many gay men, sexual fantasies are healthy and great ways to enhance arousal and let your imagination run free. There is no need to ignore any sexual fantasies when you are in a committed relationship, and many men find sharing their fantasies an intimate and rewarding experience.
So - what if you then find your partner also has the same threesome fantasy as you?
Taking the step from fantasy to reality is a fun one, but the logistics of making it actually happen and not hurting the relationship you have makes many gay couples cautious. This is why so many gay couples decide to use Gay Escort for the purpose of living out their fantasies concerning threesomes or group sex.
Many guys love the idea of a threesome, but is the reality as hot and as sexy as the concept? If you and your partner are thinking of embarking upon initiating a threesome for yourselves, then this is where booking a Gay Escort can work wonders for your sexual fantasy and your relationship.
The role of the escort will always remain on a professional level - after all, when making your threesome fantasy into a reality, it's very hard to keep both partners in the relationship emotionally secure. It's very easy for passions to run wild, and consequently, jealousy rears its ugly head. Having a threesome with a Gay Escort eliminates this very real threat to a relationship. Your hot rentboy will know exactly how to balance a threesome, catering equitably to the needs of each participant. Nobody is going to feel left out - unless, of course, you want to be, because you like to watch....
You can spend time together as a couple viewing all the profiles of Gay Escorts on the best UK Gay Escort Directory sleepyboy.com and deciding between you who you think can fulfil your fantasy. Once you have chosen send a message to the escort explaining what you are looking for and when you would like it to happen and they will get back to you with all the details.
There's never any need to be shy, or embarrassed, around with a Gay Escort they've seen it and done it all before! Another great way of making a threesome work is by taking your environment into consideration; of course, many gay escorts minister to in-call clients, but separating this special experience from your everyday relationship with your partner is another great method of keeping that old green-eyed monster at bay. Let it become an event, an occasion which you both look forward to, and in which you both play a vital role. Celebrate by meeting for drinks, and then going out on the town with each other, allowing you to become naturally flirty with each other - before the night heats up! Why not book a hotel for the occasion? You can reserve a room with a mini-bar, a large bathroom - which maybe even contains a Jacuzzi - and of course, a King-sized bed, so that everyone is comfortable and relaxed.
Of course, it should go without saying that when you call to book your meeting with your chosen escort, you need to be open and honest about what each of you desires from the experience, allowing him to determine exactly how to best accommodate for each individual's needs. Both you and your partner should plan out what you want from your threesome in advance, ensuring that everyone is equally involved. It's very common to have someone who naturally tends to dominate, and therefore will take over the proceedings, but when planning the outcome of your threesome, it cannot be stressed enough how important it is that everyone plays a part, ensuring that you all get to experience, and enjoy, a night of wild, hot passion, unleashing those fantasies - and bringing them well and truly into reality - guaranteeing a night that you will not forget in a hurry; and do bear in mind - these encounters tend to go so well, that it isn't uncommon for couples to make their threesome experience a regular occurrence...!
Escort of the Week

Escort of the Week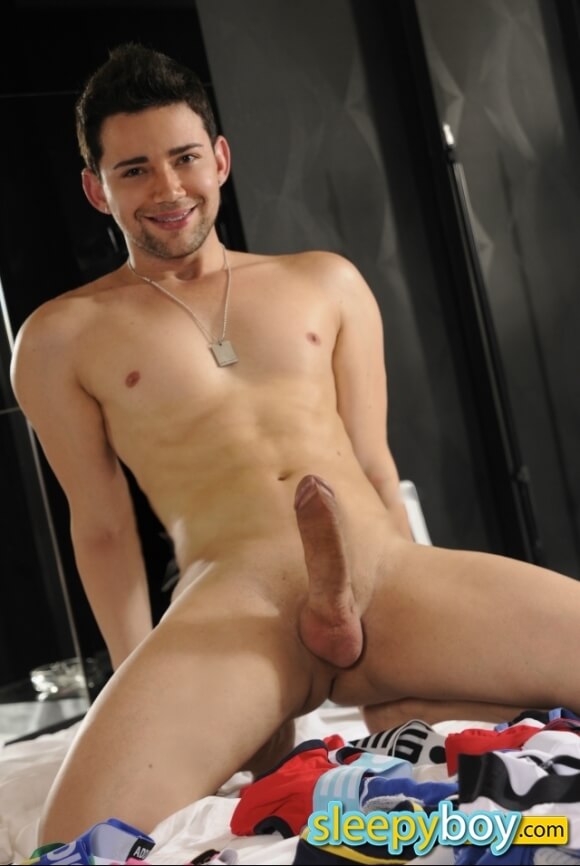 Sexy London Bars to meet your Gay Escort
Planning a meet with your perfect Gay Escort can take happen in many different places, but one of the most popular places is a great bar. Relaxed, informal London bars are a great place to break the ice, they also give a sense of occasion, a date like feel before heading back for a great evening of sex.
Here are a few sexy bars that we love across the capital!
The Gilbert Scott
If you are looking for a bar that provides sophistication and grandeur in one beautiful and ornate package, then it is well worth visiting The Gilbert Scott in St Pancreas. It never fails to impress, and the constant low chatter and occasional clink of ice creates a warm and welcoming atmosphere.
A bar that is noted as a romantic and luxurious place to take a date, it's a definite must if you want to push the boat out a little and really impress. There is even a restaurant attached which is just as, if not more, luxurious and glamorous as the bar if you want to catch a bite to eat with your escort.
69 Colebrooke Row
This bar is also known as 'the bar with no name' and is a popular destination for hot lovers in Islington. It has a stylish, modern, feel, and it is always busy. However, it is not so loud that your conversations will be drowned but it remains lively.
There is even a piano in the corner that is available for any patron to play! If you are looking for a place to break the ice and enjoy each other's company in a relaxed environment, then this bar may just be the one.
Bounce
Located in Shoreditch, this bar removes smart dress and fancy cocktails, replacing them with games of ping pong and a causal atmosphere. If neither of you are ones for stylish and highly sophisticated hours of sitting and sipping, then this may just be the place for you.
Alongside the ping pong tables are walls covered in tasteful, artistic, graffiti, and the drinks are fairly priced. For a night of fun and chemistry, it might be worth challenging your date to a game of paddles and balls, perhaps something to take back with you later!!
There are some great bars in London for you to meet your Gay Escort, from the glamorous and stylish, to those that are a little more casual and laid back, you are sure to find an excellent location where you can relax, get to know your Gay Escort, and get excited discussing the evening ahead!
Gay Escorts, Bi-Sexual Escorts & Transgender Escorts in London, Manchester, Leeds, Birmingham & The whole of the UK
A major change has taken place in the last five years, where you can see an increasingly obvious decline of the gay escort in London and the gay escort in the UK. The reason for the decline of the male escort on the streets is the increase of the internets popularity. There are many reasons the gay escort in the UK has moved business online. A bi escort in London can feel more secure and can find far more clients online amongst many other reasons.
With the popularity of the gay escort in the UK and the openness of the gay community, there are many homophobic gangs which harass popular spots where one can find a gay escort in the UK. The same is said for the bi escort in London. Though the bi escort in London isnt gay and doesnt focus only on males, they are often harassed by anyone that disproves of their acts. The internet offers a safer place where both a bi escort in London as well as a gay escort in London can do business without the worry of being harassed or tormented based on their sexual preference.
Also, the bi escort in London can find a lot more business by posting an ad online rather than standing on the street where they once were. The bi escort in London also has a place in many of these online websites. The online world offers many customers that may have been uncomfortable or unable to approach a gay escort in London to do it in a more discreet and secure way. Instead of asking inappropriate questions, especially for first timers, a client can look at what the bi escort in London offers and then contact them for service. When approaching a gay escort in the UK usually happens in a quick manner and the client cannot fully look at them or communicate with them, and the internet provides the client with as much information and images as the client may feel they need.
A male escort can work online in several ways. The most popular is finding a gay escort in London website which offers ads which can be posted. The male escort then creates an ad with pictures, personal information, measurements, services they offer, and prices. This makes the shopping and searching much easier. Once the connection has been made and the male escort and client are in contact they can determine the place and time to meet. From there they male escort gets their payment and its 100% for them. A gay escort in the UK can find ads online anywhere from the very inexpensive to extremely pricey, depending on the traffic in the website.
The other way that a male escort can find work online is through an agent. Very rarely does a gay escort in London actually have a "pimp" as they tend to work alone or with an agency. The agency is a great way for a gay escort in the UK to find business and to keep it consistent. The way it works with an agency is that the client looks through the different pictures and chooses a male escort. Then based on the location, services, image, and personal preferences they choose a gay escort in London. Once they find what they need, they contact the agency and set a time of meeting and location. When the male escort finishes their work and takes the money, they give a percent to the agency and keep the difference and any tips. The percent is determined based on the popularity of the agency.
Thought you can still find a gay escort in London on the streets, there are far less today than there were 5 years ago. The internet has taken over and is controlling the male escort market. Whether through an agent or working on their own, the male escort can do business in a safer and more secure manner online.