The Best Gay Escorts are listed here on Sleepyboy. Search below for Gay Escorts, Bi-Sexual and Transgender Escorts. Search for your favourite Rent Boy or Gay Masseur across the UK. We have Gay Escorts in London, Manchester and all Cities across the UK. Whether you are looking for a date, a Gay Massage or a Sauna Companion search below to find your favourite Rent Boy. This is the best Gay & Bi-Sexual Escort Directory in the UK.
Escorts of the Day
Welcome to Sleepyboy.com
THE UK`S LARGEST INDEPENDENT ESCORT DIRECTORY
NOW SEE ALL ESCORTS PHONE NUMBERS AND PHOTOS FREE
When using an escort site, how many of the escorts are real? how many are still working? and how many sites allow non active escorts to stay on the site even if they stopped working? some sites have over 1000 escorts, but how many can you contact....test it out! try other top sites and you will see ANYONE can say we have 1000 escorts, thats easy, but how many can you contact?
---
If an Escort does not login within 30 days, you will not see the profile
"you know that you can get in touch as we check you can"
Browsing the site is totally FREE or you can view ALL photos and ALL escorts details by joining as a viewer.
For BETTER exposure escorts can upgrade their profiles by signing up and choosing one of the many packages we have on offer Basic, VIP, Silver, Gold & Platinum.
---
Why Wales is the new Gay Hotspot
There are some towns and cities within the UK that are well known for having a vibrant gay scene. First we had London, then Manchester and then Brighton to name a few of the biggies. It's easy to see why the gay scene has become so popular in these places; there's lots of gay pubs, clubs and wine bars, all displaying that little rainbow sign to make them easily identifiable.
Sexy Gay Wales
With a high proportion of gay people, others have historically become more tolerant and the wider the community, the more acceptance there was. All of this means that thriving gay scene developed in larger towns and cities, rather than smaller ones or out into more rural areas. But now, the tide is turning rapidly and the new up and coming gay hotspot is not a single town or city - it's Wales.
So why are we seeing more and more rainbow signs popping up in Wales?
It's a lovely place! Once, it was only the bigger towns and cities that were stereotyped as 'gay cities' and there was a prevailing belief that the smaller towns were closed-minded. Obviously, that is certainly not true today and thank goodness acceptance is the norm, which is why we are seeing a rapid expansion of the gay network. Having a gay scene established meant that the LGBT cohort flock to these places because they perceive them to gay friendly and simply a great place to visit.
Wales is of course known for its rolling hills, clumps of forest and tranquil, beautiful scenery. This scenery attracts art-based people who use it as their inspiration for all sorts of things such as writing, painting or pottery. Encouraging these creative, open-minded people to come to Wales has created a tolerant atmosphere which has allowed a thriving gay community to build up. Outlying market towns with that bohemian feel have flung their arms wide open to the LGBT scene. And in many places there is also an LGBT focus on local businesses; anything from wine bars and dog walking to decorating, which also encourages inclusivity.
But, of course we mustn't forget that the rural nature of beautiful Wales makes it the ideal place to go cruising. There's plenty of land that's hidden from sight and shadowy carparks for that extra frisson of fun.
Gay Fun in Cardiff
This jewel in the crown of Wales has begun to expand massively in the last few years in terms of its gay scene. This has now put down proper roots in the city, following the example of London, Manchester, York and Brighton that have gone before them. There's the opportunity for gay people to come and live in an up and coming place and shape the future development of the city to make sure that those neon rainbow signs become more and more commonplace.
Escort of the Week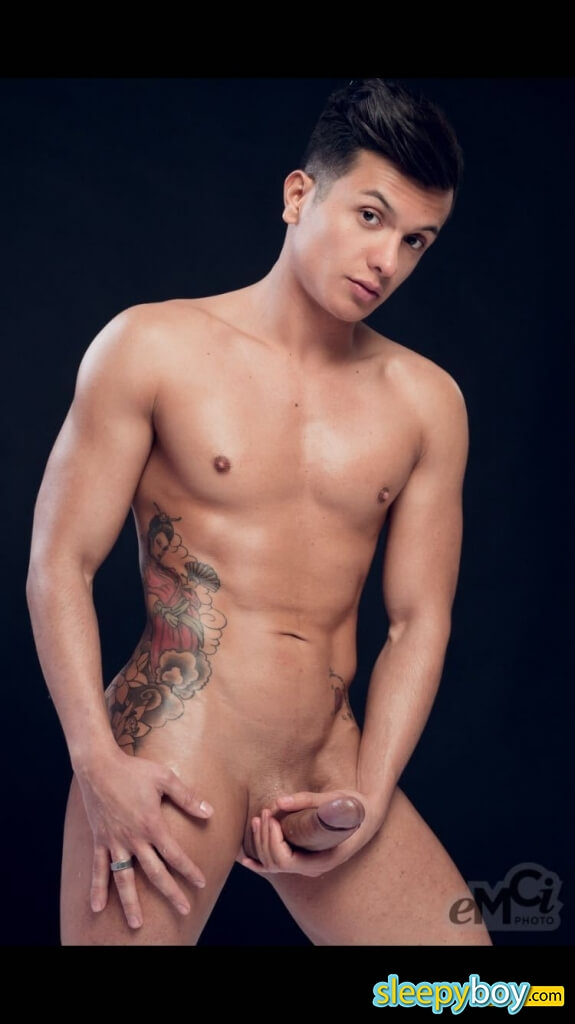 New Toys – Penis Sleeves & your Gay Escort
Since time immemorial, people have been looking for ways to maximise their sexual pleasure. In fact, there's evidence such as hieroglyphics etched onto the walls of pyramids to show that the earliest versions of sex toys were used as far back as 28,000 years ago. These early bedroom aids would be made from wood, stone, leather and camel dung. Thank goodness for the rapid advances in the making of sex toys which leaves us with far more sophisticated options today. And there's no danger of camel dung making an appearance! It's fascinating to see the lengths that our ancestors went to in order to have the best sex, or masturbation, possible.
Great Gay Sex Toys
Similarly, wanting to maximise sexual pleasure these days often results in the bringing of toys into bedroom – particularly with a gay escort as this is usually the time when people feel more comfortable to explore the fantasies and curiosities that they may not feel able to elsewhere. These sex toys can also add an extra frisson to the experience, a sense of being naughty and pushing boundaries, hence the increased demand for things like ball gags and restraints as well as simpler toys like dildos. One of the newest and most popular sex toys to emerge onto the sex toy market today is known as a penis sleeve - which needs little introduction.
A Penis Sleeve Sex Toy
As straightforward as they sound, they simply slip on over your penis, or that of your gay escort, the aim being to enhance penetrative pleasure. Designed to elongate a penis in its erect form, they come in a range of choices. Available in smooth, ridged, spiky, extra long and even angled, there's something for everyone. There are lots of reasons for searching out a penis sleeve. An extension to penis length can often result in extra pleasure for your partner and give you a confidence boost in the bedroom. There won't be a massive difference, just a couple of inches, but even this can result in a better experience for both you and your escort. In addition, their use is not confined to penises in the bedroom, they can also be used on sex toys to have the same effect, leaving you and your escort more able to concentrate on the pleasure they provide for their partner.
What does the wearer get out of a penis sleeve?
You may wonder! Apart from the knowledge that they are increasing the sexual pleasure of their bedroom partner, the penis sleeve also offers the wearer a comfortable experience which will feel slightly different to the normal sensations of penetrative sex. All you need to achieve an explosive orgasm inside the sleeve is plenty of lube like normal (always water-based with a silicone sex toy) and the ability to relax and settle into the new feelings. There has been an overwhelming demand for these sleeves as they become an ever more popular item for ramping up the sexual experience.
Escort of the Week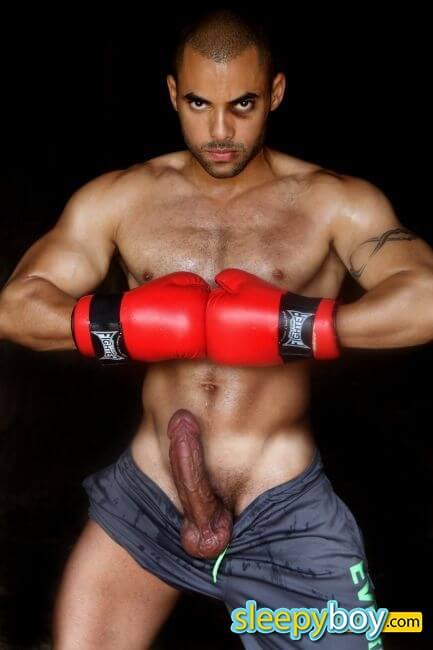 Gay Escort Model Fantasy
The models you see on aftershave and underwear adverts are renowned as the sexiest men alive. With their chiselled jawlines, just the right amount of stubble and abs that look to be carved by the gods, who could resist their sexy charms? It's a shame these men don't exist in real life… or do they? It's easy to conjure up an entire fantasy looking at them, but what if you could take him home and have your wicked way with him? Well, that is a real possibility with gay escort sites and your fantasy could become a reality.
Model Gay Escorts on Sleepy Boy
They say never judge a book by its cover, but in truth we are all visual creatures and can't help but be attracted by looks. There is nothing shallow about having a sexy fantasy about a gay model, in fact it can be incredibly sensual and if you can make that fantasy a reality, dreams really can come true. We are all guilty of lusting after models and watching certain films purely because of the sexy actors in them. Sadly the reality of actually meeting one of these heartthrobs hardly ever happens and we are limited to the depths of our sordid imaginations.
But imagine actually meeting a gay model that you have lusted after. Going up to him, touching his hand and looking deep into those dark, mysterious eyes and sliding your hand over those rock hard pecs. What would you do together? Where would you take him? Sometimes it is difficult to imagine the reality because it seems so unlikely, but this is one dream that actually could come true. Meeting a gay model escort is just like meeting any escort, except it offers you the chance to make your fantasies come true.
Gay Sex with a Gay Model
So what is your deepest, darkest fantasy? Do you simply want to be left alone together in your room? Or perhaps you want to visit a sex club together so you can stand proud with this gorgeous man beside you. What about having the ultimate boyfriend experience, flirting with the idea of having this man love and cherish you, chilling on the sofa holding hands and kissing. Have you ever fantasised about a gay model running his hands all over your body, massaging all your aches and pains away? Or perhaps you want to be the one to massage him, giving you the chance to touch every inch of his hard muscles.
Gay Escorts Willing to Please
All these possibilities are simply there waiting for you on the escort site's directory. It's time for you to judge the book by its sexy, tanned, muscly cover. Next time you're watching an advert or flicking through a magazine and a guy catches your eye, just imagine meeting him in person, touching his skin and hearing his voice say your name. The best imagination in the world won't beat the reality of this fantasy, so look through the hot boys and the model shoots on the sleepyboy.com website, find the gay model of your dreams and prepare for an amazing night.
Escort of the Week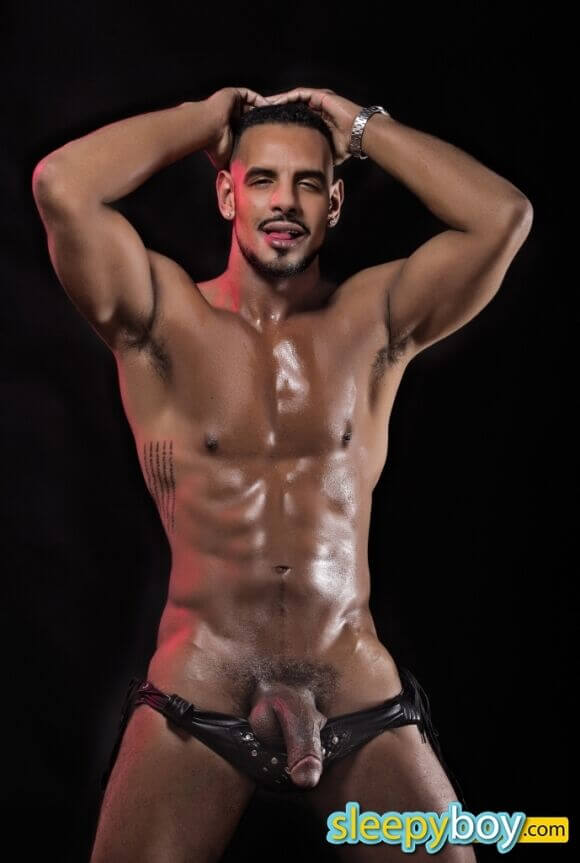 Escort of the Week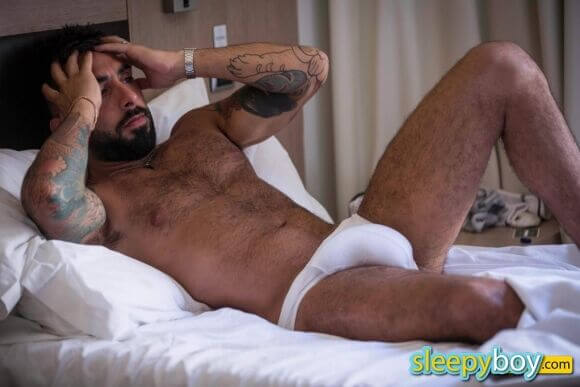 Gay Escorts, Bi-Sexual Escorts & Transgender Escorts in London, Manchester, Leeds, Birmingham & The whole of the UK
A major change has taken place in the last five years, where you can see an increasingly obvious decline of the gay escort in London and the gay escort in the UK. The reason for the decline of the male escort on the streets is the increase of the internets popularity. There are many reasons the gay escort in the UK has moved business online. A bi escort in London can feel more secure and can find far more clients online amongst many other reasons.
With the popularity of the gay escort in the UK and the openness of the gay community, there are many homophobic gangs which harass popular spots where one can find a gay escort in the UK. The same is said for the bi escort in London. Though the bi escort in London isnt gay and doesnt focus only on males, they are often harassed by anyone that disproves of their acts. The internet offers a safer place where both a bi escort in London as well as a gay escort in London can do business without the worry of being harassed or tormented based on their sexual preference.
Also, the bi escort in London can find a lot more business by posting an ad online rather than standing on the street where they once were. The bi escort in London also has a place in many of these online websites. The online world offers many customers that may have been uncomfortable or unable to approach a gay escort in London to do it in a more discreet and secure way. Instead of asking inappropriate questions, especially for first timers, a client can look at what the bi escort in London offers and then contact them for service. When approaching a gay escort in the UK usually happens in a quick manner and the client cannot fully look at them or communicate with them, and the internet provides the client with as much information and images as the client may feel they need.
A male escort can work online in several ways. The most popular is finding a gay escort in London website which offers ads which can be posted. The male escort then creates an ad with pictures, personal information, measurements, services they offer, and prices. This makes the shopping and searching much easier. Once the connection has been made and the male escort and client are in contact they can determine the place and time to meet. From there they male escort gets their payment and its 100% for them. A gay escort in the UK can find ads online anywhere from the very inexpensive to extremely pricey, depending on the traffic in the website.
The other way that a male escort can find work online is through an agent. Very rarely does a gay escort in London actually have a "pimp" as they tend to work alone or with an agency. The agency is a great way for a gay escort in the UK to find business and to keep it consistent. The way it works with an agency is that the client looks through the different pictures and chooses a male escort. Then based on the location, services, image, and personal preferences they choose a gay escort in London. Once they find what they need, they contact the agency and set a time of meeting and location. When the male escort finishes their work and takes the money, they give a percent to the agency and keep the difference and any tips. The percent is determined based on the popularity of the agency.
Thought you can still find a gay escort in London on the streets, there are far less today than there were 5 years ago. The internet has taken over and is controlling the male escort market. Whether through an agent or working on their own, the male escort can do business in a safer and more secure manner online.