The Best Gay Escorts are listed here on Sleepyboy. Search below for Gay Escorts, Bi-Sexual and Transgender Escorts. Search for your favourite Rent Boy or Gay Masseur across the UK. We have Gay Escorts in London, Manchester and all Cities across the UK. Whether you are looking for a date, a Gay Massage or a Sauna Companion search below to find your favourite Rent Boy. This is the best Gay & Bi-Sexual Escort Directory in the UK.
VIP Plus
Welcome to Sleepyboy.com
THE UK`S LARGEST INDEPENDENT ESCORT DIRECTORY
NOW SEE ALL ESCORTS PHONE NUMBERS AND PHOTOS FREE
When using an escort site, how many of the escorts are real? how many are still working? and how many sites allow non active escorts to stay on the site even if they stopped working? some sites have over 1000 escorts, but how many can you contact....test it out! try other top sites and you will see ANYONE can say we have 1000 escorts, thats easy, but how many can you contact?
---
If an Escort does not login within 30 days, you will not see the profile
"you know that you can get in touch as we check you can"
Browsing the site is totally FREE or you can view ALL photos and ALL escorts details by joining as a viewer.
For BETTER exposure escorts can upgrade their profiles by signing up and choosing one of the many packages we have on offer Basic, VIP, Silver, Gold & Platinum.
---
An overview of the best Anal Sex Techniques
Anal sex is a subject which can cause many gay men anxiety, and this really doesn't have to be the case. Sometimes anal sex can be seen as a taboo and many people lack knowledge about it, which can lead some to believe it will be unpleasant. However, this isn't the case, and the more you know about anal sex, the higher quality anal sex you will experience.
Difficulties can arise if the opening to the rectum is too tense, thereby initially becoming difficult for penile penetration, but once the penis is in, the rectum will expand and it can then enlarge enough to accommodate your partner with ease. There is a lot of pleasure to be found from having anal sex, as the anus has many nerve endings, and upon penetration, the penis will stimulate the prostate gland, which can lead to fantastically intense orgasms.
Anal sex is not only physically stimulating but psychologically invigorating too; as it is something incredibly intimate and erotic, and there also is a certain degree of trust surrendered to the giver.
Get to know your body, become comfortable, and experiment with different kinds of stimulation. Taking things slow and gentle is the best way to get started, as it will relax your internal sphincter. Experimenting with sex-toys, dildos and anal beads as these are a great way to discover what you enjoy and learn distinct methods of reducing possible pain, as pressure and friction can be caused. You can reduce pain by making sure that you use enough lubricant; each person is different and will react to anal penetration differently, so using a good lube can be vital when pushing forward with the pleasures of anal sex. You can never have enough lube! Practicing relaxation techniques, and deep breathing, can help with penile insertion. Communicate openly with your partner, and if things become uncomfortable, stop.
It may seem a little obvious but it is important to think about anal hygiene. Good hygiene standards will make for a much better experience, and as well as looking after your own health, will prevent any embarrassing incidents with your gay escort.
Different positions can also help with comfort; but once again this is all down to the individual, as the size of erection and degree of curvature to the penis can come into play. Many men find it easier when their knees are bent in towards their chest; whether you are kneeling or lying on a bed, this position tends to be a good one to start with, as the anal canal is elongated. Always remember: try to relax; so many irrational thoughts can run through your head when experiencing anal sex, but there is really no need for such worry.
One sensation that can confuse guys is the feeling that they need to go to the toilet - this is perfectly natural; if your bowels were empty before embarking on your anal sex adventure, then there is no need for concern. As the penis penetrates, your rectum feels full, and therefore tells your brain that you need the toilet; this isn't the case, your anal passage at this time, is filled with one thing only!
Take your time, learn to relax, be comfortable and open regarding the feel of pressure on your anus, and you will soon learn how to have amazing, pain-free anal sex every time.
Is rimming clean? And other anal sex questions you may too embarrassed to ask...
Anal oral play may not quite be to everyone's taste, as it can come with a certain level of "ick" factor for some people, gay or straight; but this really doesn't have to be the case, as analingus, or "rimming" can provide a multitude of pleasurable sensations. As your anus is filled with nerve endings, when it's tickled with a tongue it can result in heightened sensations; feelings that are deeply sensual. Like any other sex act, there are some precautions required, but all-in-all, there is a lot to be said for this sexual act, when it's performed correctly and safely by a pro.
Your first step is to make sure that you're clean; go to the bathroom, and have a shower using warm, soapy water, and clean all around your anus; you can employ the service of a douche if you like, an accessory which squirts a stream of warm water into the anal canal, if you get really hung up on the cleanliness factor; when you feel the natural urge to expel the water, the douche will rinse any remaining faecal matter from the colon. Don't get overly vigorous with regards to the anal cleaning, as you can easily damage or tear the tissue of the anus, as the skin is so thin. If you can't get past the "ick" factor when performing this routine, then you can use something called a Dental Dam, which is a specially designed appliance which acts like a condom, because it causes a barrier between the anus and the mouth. Personal grooming can help to keep things clean, and reduces the risk of anything embarrassing clinging on to where it shouldn't.
Rimming and anal play can be anything you desire; it can be stroking, caressing, pressing, or licking; the tongue can penetrate the rectal opening, or not. Experiment with various positions; some may well make you feel too open and vulnerable, but don't be hesitant to spread the buttocks. This is all part of the inherent enjoyment, as you're making room for your tongue.
When it comes down to any kind of anal play; whether this is foreplay leading towards anal sex or the main act in and of itself, we all have the same concerns, and with the correct preparation, there is really nothing to worry about. There are no more intrinsic dangers connected with rimming than there is with any other kind of sexual act concerning the transmission of STDs. If you have a suspicion that you might soon be lucky enough to experience anal play, then some common sense can come into play too. It sounds funny, but it's better to avoid any foods that will naturally make your body produce more gas; doing this will reduce some of the anxieties that people get caught up with when the words rimming and anal play come into the conversation. Rimming and anal play is a sensory experience that many people enjoy; it certainly need not be a taboo, as it can be practiced both safely and hygienically, and give you many hours of hot pleasure.
Is it good for you? How to tell your Gay Escort what you want
Hiring a gay escort is very different from going on a date, so a little preparation first can help the evening go a lot more smoothly. There are many reasons why men hire gay male escorts, and even trans escorts, but the one constant aspect that remains is this: you are hiring the services of a professional - just as you would hire a builder to fix your roof, or an electrician if your circuits have blown, so remember not to be nervous and enjoy yourself.
When engaging such professionals, you tell them what you require them to do; you come to an arrangement, and agree on the set fees for their services. Hiring a male gay escort is no different. You should treat them in exactly the same way you treat any other person providing a professional service - and you will find that is exactly how they treat you back, and eventually, you become a valued customer. Communication is always the key to valued custom, and being open and honest with your escort will ensure that you receive the services that you require and want.
It is very natural to feel embarrassed and nervous when meeting a gay male escort for the first time; the best thing you can do is speak up! It's easy to say, "Don't be shy", which is true, as this is a professional relationship, and you are paying for his services, but talking openly about the fact that you are feeling shy will do far more when it comes to breaking down that boundary, as it will help you relax without even knowing it and before you know it, you will start to feel comfortable talking with your escort.
The moment when he asks you, ''What do you want?'' will be the point where you may hesitate and feel awkward, but rest assured that your gay escort will have heard it all before - and probably a whole lot worse! Talking about sex, and sexual interests, is your escort's profession; he will not be shy or awkward with you, as he needs to know what you are expecting to pay for.
Communication is key with your escort; he aims to do his job well and give you the pleasure you desire, so the more he knows, the easier it is for him to leave you feeling fully satisfied with your escort experience. Always remember too, that your escort will be honest and upfront with you; he will let you know how he wishes to be paid - and when he expects to be paid. Once you have both been upfront and honest about your intentions, then all the hard work has been done. You can then sit back and look forward to what your time with your gay male escort has in store for you.
Remember if you are still nervous, that there are many ways in which your escort can help you unwind. It's essential to remember however, that escorts are not mind readers; you have to speak up! Just remember that everyone has a first time when it comes to booking a male gay escort, and most feel shy and embarrassed - but rest assured that you really don't have to be; male gay escorts are some of the most open-minded people on the planet!
Top Tips to have the best gay Massage Experience Ever!
Have you ever fantasised about the pleasure that can be achieved at the smooth, strong hands of a hot, ripped Gay Escort? Many male gay escorts can provide you with some of the finest gay massage services available within your city, they are fully versed in full-body stimulating massage therapies and treatments. So whether you have had a hard week and are looking for relaxation and to unwind, or you want to try something new; many escorts make for a great masseuse, and will leave you satisfied and longing for more.
If you are new to the idea of massage services provided by male gay escorts, then we can advise you on some of the most common treatments requested, and we're sure that you will never leave disappointed:
Relaxation therapy
Nude Body to Body
Hot Oil Massage
Swedish Massage
Thai Massage
NURU massage (body gliding)
Sports Therapy
When you hire a sexy rent boy for massage purposes you are assured that you receive some of the very best male massage therapies that your city has to offer. Sleepyboy.com has escorts listed across England, Wales and Scotland along with many of the major cities like London, Manchester, Birmingham and Edinburgh. As many gay male escorts provide a range of massage treatments, you are not restricted to just one you can incorporate two or more into one session.
So what to expect from your gay male escort massage? Your masseuse will ask you or help you, if you'd prefer to strip down till you are fully naked - you will be asked to lie down on a table, and he will make sure that you are thoroughly relaxed, before he continues your treatment. If you'd prefer to remain partly clothed, then this should be arranged at the time of your booking. If you are experience a NURU massage, or a male body-to-body massage, then you will be covered, head-to-toe, in a specialist gel or oil, which heightens your sensations. Your gay male escort masseuse will then get on top of you, and perform a full nude body-to-body massage, rubbing himself on you, using a variety of pressures, making for a highly erotic, yet relaxing experience. Of course when you book for these therapy services, it is like any other booking you may wish to make with your gay male escort, personal hygiene can be an issue - always make sure that you are freshly showered beforehand. Your rent boy will do the same as nobody wants their massage incorporated with sweat, do they now?
Your hot Gay Escort will be immaculate in appearance, and exhibit professionalism throughout, so making an effort for your gay male escort goes a long way towards showing them the appreciation and the respect that they deserve. Their skills will no doubt shine through; creating a professional relationship between oneself and one's gay male escort can further your enjoyment, as it aids relaxation, comfort and most of all trust between the both of you, which only grows with every booking, so you are truly assured the best of personal experiences, and are guaranteed the utmost level of discretion.
Is there a typical guy who uses Gay Escorts?
The escorts on sleepyboy.com all agree on one thing – there is no typical guy who books a gay escort. They are just like you – some from all walks of life and are all looking for some company and a great sexual experience.
Sleepyboy.com is the largest collection of sexy escorts online, a directory of the best gay escorts in the UK. Because the guys on sleepyboy.com see guys from all over the country they know that there is no typical booking but a wide range of normal men wanting to spend time with an escort for a variety of reasons.
Here are a few of the different types of guy we encounter – but remember there is no typical type so feel confident and call – the sexy guys on sleepyboy.com are waiting to meet you!
1st Time Out Guys
These guys are often younger and it is their first time with a gay escort. Sometimes looking for an older man to explore what Gay Sex means to them and to let them discover what they like and don't like in a fun, no pressure environment. Like most men who book Gay Escorts they want to explore sex with no strings attached and without the expectation to have to 'return any favours'
Busy Out of Town Guys
Often businessmen who travel to different cities. Along with great sex they also like the companionship a Gay Escort brings, a real person to share an evening with when travelling. Often on short timescales, evening and afternoon appointments are common.
Steamy Sauna Guys
Going to a gay Sauna is one of Gay Life's pleasures and for some going with an escort who is there simply to please and accommodate all your needs is the best pleasure of all.
Confidential Guys
These guys are most likely worried that their time with an escort will be found out. Don't worry your time with your favourite gay escort is just between you and him, no one will know. As escorts we completely understand the need for confidentiality, most people wouldn't want intimate parts of their life to be exposed so all our escorts can work with you to be as discreet as you need to feel comfortable and enjoy yourself.
Kinky Guys
So you may have had a fantasy about something and have not been able to ask partners to take part in your sexual kink – these are the guys that call a gay escort to get all their fantasies fulfilled. From simple kinks like spanking to a more involved role playing ongoing scenario with uniforms and gadgets! Whatever your fantasy there is rent boy on sleepyboy.com that shares it – search, find and enjoy!
Quickie Guys
It's all in the name, these guys are hot horny and wanting an escort, right now, nice and fast and satisfying and that's it! Often they pick a different guy each time as variety is the spice of life and most definitely sex and they just want to be satisfied – and who better to call than the hot rent boys on the UK's biggest and best Gay Escort Directory.
Every Guy
No matter who you are or what you are looking for if you want a Gay Escort the sleepyboy.com's directory is for you. There is no typical guy who books a Gay Escort, everyone is an individual s browse around, find your favourite and get in touch for complete satisfaction of your needs!
Escort of the Week - Kinky Boys - London
Matteo and Gabriel, two hot 22 years old guys, the pictures are recent, and there are NO TRICKS, what you see is what you get, real Italians, well educated, currently doing a masters degree in London. They offer a discreet, high quality service, follow the link for more great photos and contact details .........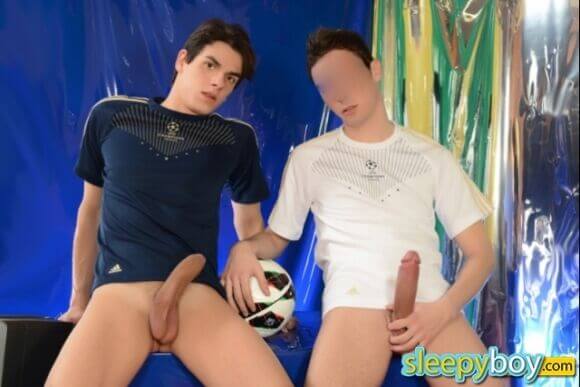 Is there any man more discreet than a Gay Male Escort?
The short answer is no! Gay escorts are next to James Bond when it comes to their discretion (and their bedroom skills). Rent Boys in London and across the UK get calls from many different types of men who want to meet them for many different reasons, they don't have to know why and they won't tell anyone that they have seen you. They are simply there for you for as long as you want them to be.
You may have been thinking for some time about booking the services of a Gay Escort but have been hesitant to do so, perhaps because of your own personal circumstances, or maybe the underlying fear that someone you may know will find out? These kinds of thoughts are typical, and it's extremely normal to experience such notions. Sadly, it is also these thoughts that stop your dreams and desires from being explored, after all it's only through exploration will those desires be sated and there is no better way to discover them than with a high-class Gay Escort.
The hot guys on sleepyboy.com have style, a body to die for, and be highly intelligent, he also will be fully aware of the importance of discretion. Professional rent boys from London to Manchester and across the UK fully understand the feeling of worry that potential clients may experience before booking their services, so they work to ensure that discretion and privacy are a high priority regarding everyone who books their services.
Regardless of ethnicity, academic background, age, or nationality, we all harbour the same concerns surrounding our privacy, and discretion does go both ways when booking the services of a Gay Escort. Your escort will go out of their way to put your mind at ease when you are in their company - just for the evening, or if you require their services on a more frequent basis - you will be safe in the knowledge that your time together is between you and him and no-one else.
Some quick tips to ensure discretion:
Book a Gay Escort in a different town than you live
Meet your Gay Escort in a Hotel, rather than your home.
Tell your Gay Escort that you need absolute discretion so they can put your mind at ease
Don't use your real name – have a name just for your escort to use
It isn't uncommon that your regular escort becomes a person that you can talk openly to about all aspects of your life and that can be incredibly liberating. Some men need absolute discretion because they are married, for religious reasons or just because they value their privacy. Gay Escorts understand and often have the same concerns so you can have a great sexual experience while keeping it just between the two of you.
Gay Escorts love what they do, they love ensuring you are aroused and then satisfied and they want to take you away from day to day life and simply enjoy their company and they best way to do that is to have you trust them, relax and know that they are discreet.
For the hottest, sexiest, rent boys and Gay Escorts that work in London, Manchester across the UK and abroad visit www.sleepyboy.com to search for your perfect discreet companion.
Do you want to explore BDSM?
It isn't uncommon for us all at some time to have had the desire -and the curiosity - to hire a male gay escort, for some kinky and pleasurable moments with some of the steamiest guys your city has to offer. BDSM is a wide and ranging series of exciting concepts and activities that tried in the safe hands of a sleepyboy.com escort can be a mind blowing sexual encounter.
When it comes down to hiring a gay escort for BDSM purposes, then your only real limitation is your imagination, as the expertise of a sexy BDSM gay escort can guide you proficiently, ensuring that your dreams and your fantasies really do come true.
A BDSM gay escort will focus on a variety of interests and fetishes, whether you are looking for one-to-one attention, or would like to be incorporated into a scene - to play out your fantasy, or join like-minded others within a dungeon, there truly are many options to have fun - and play around with.
Some of the most common fetishes your BDSM escort will likely cater to and offer are:
Bondage
Role Play
Rope Work
Cock and Ball Torture (CBT)
Sensory Deprivation
Corporal Punishment (CP)
Nipple Torture (TT)
Anal Play
Humiliation
Foot Worship
Water Sports (WS)
Wax and Ice Play
Violet Wand
Electro Play
Body Worship
Sensation Play
Food Play
Tickle Torture
Leather and Rubber Wear
Body Shaving
Enforced Cleaning
Mummification
Chastity Play.
For those who like to wrap these activities within a scenario - role play is often required. Some of the most common scenes requested are:
Verbal scenes: Shouted at, verbally abused, all to make you feel humiliated and under the power of your Gay Escort. To do what you are told and be used and abused for your BDSM gay escort's pleasure.
Interrogation Scenes: Want to be held hostage in a sex dungeon or playroom? Where your interrogator will extract the information they need through torture methods? Could you hold out under extreme pressure from your captor's sadistic and ruthless tactics - if the world depended on your silence?
Alternatively, you might want to try a more traditional SM scene like slavery. In this type of play scenario the 'slave' undergos bondage and servitude towards the master.
If you don't see your fetish listed when it comes time to book your Gay Escort for some BDSM fun don't worry. The first step in booking a rent boy for this type of play is to explain via phone or text message exactly what you are looking for to make sure that your favourite Gay Escort get as horny as you do about your fetish. There should be an importance placed upon honesty regarding what you are looking for and what you require from your male gay escort, so you are not left disappointed.
The great thing about using a Gay Escort directory like sleepyboy.com is that there are lots and lots of gay escorts to choose from and you can use the search facility to look for rent boys that share your particular fetish and then you can approach them to see if they are available for you!
So, if you are new to BDSM, or maybe just curious, then your BDSM gay escort will accommodate your needs at your own pace through sessions, and adapting scenes, allowing you to establish your limits. You will have a safe word if things do become too much, prompting you and your BDSM gay escort to stop, take a break or re-calibrate, as there is always an emphasis placed on the aspect that BDSM should guarantee the fun you seek, while still playing safely.
Gay Escorts, Bi-Sexual Escorts & Transgender Escorts in London, Manchester, Leeds, Birmingham & The whole of the UK
A major change has taken place in the last five years, where you can see an increasingly obvious decline of the gay escort in London and the gay escort in the UK. The reason for the decline of the male escort on the streets is the increase of the internets popularity. There are many reasons the gay escort in the UK has moved business online. A bi escort in London can feel more secure and can find far more clients online amongst many other reasons.
With the popularity of the gay escort in the UK and the openness of the gay community, there are many homophobic gangs which harass popular spots where one can find a gay escort in the UK. The same is said for the bi escort in London. Though the bi escort in London isnt gay and doesnt focus only on males, they are often harassed by anyone that disproves of their acts. The internet offers a safer place where both a bi escort in London as well as a gay escort in London can do business without the worry of being harassed or tormented based on their sexual preference.
Also, the bi escort in London can find a lot more business by posting an ad online rather than standing on the street where they once were. The bi escort in London also has a place in many of these online websites. The online world offers many customers that may have been uncomfortable or unable to approach a gay escort in London to do it in a more discreet and secure way. Instead of asking inappropriate questions, especially for first timers, a client can look at what the bi escort in London offers and then contact them for service. When approaching a gay escort in the UK usually happens in a quick manner and the client cannot fully look at them or communicate with them, and the internet provides the client with as much information and images as the client may feel they need.
A male escort can work online in several ways. The most popular is finding a gay escort in London website which offers ads which can be posted. The male escort then creates an ad with pictures, personal information, measurements, services they offer, and prices. This makes the shopping and searching much easier. Once the connection has been made and the male escort and client are in contact they can determine the place and time to meet. From there they male escort gets their payment and its 100% for them. A gay escort in the UK can find ads online anywhere from the very inexpensive to extremely pricey, depending on the traffic in the website.
The other way that a male escort can find work online is through an agent. Very rarely does a gay escort in London actually have a "pimp" as they tend to work alone or with an agency. The agency is a great way for a gay escort in the UK to find business and to keep it consistent. The way it works with an agency is that the client looks through the different pictures and chooses a male escort. Then based on the location, services, image, and personal preferences they choose a gay escort in London. Once they find what they need, they contact the agency and set a time of meeting and location. When the male escort finishes their work and takes the money, they give a percent to the agency and keep the difference and any tips. The percent is determined based on the popularity of the agency.
Thought you can still find a gay escort in London on the streets, there are far less today than there were 5 years ago. The internet has taken over and is controlling the male escort market. Whether through an agent or working on their own, the male escort can do business in a safer and more secure manner online.