The Best Gay Escorts are listed here on Sleepyboy. Search below for Gay Escorts, Bi-Sexual and Transgender Escorts. Search for your favourite Rent Boy or Gay Masseur across the UK. We have Gay Escorts in London, Manchester and all Cities across the UK. Whether you are looking for a date, a Gay Massage or a Sauna Companion search below to find your favourite Rent Boy. This is the best Gay & Bi-Sexual Escort Directory in the UK.
Escorts of the Day
Welcome to Sleepyboy.com
THE UK`S LARGEST INDEPENDENT ESCORT DIRECTORY
NOW SEE ALL ESCORTS PHONE NUMBERS AND PHOTOS FREE
When using an escort site, how many of the escorts are real? how many are still working? and how many sites allow non active escorts to stay on the site even if they stopped working? some sites have over 1000 escorts, but how many can you contact....test it out! try other top sites and you will see ANYONE can say we have 1000 escorts, thats easy, but how many can you contact?
---
If an Escort does not login within 30 days, you will not see the profile
"you know that you can get in touch as we check you can"
Browsing the site is totally FREE or you can view ALL photos and ALL escorts details by joining as a viewer.
For BETTER exposure escorts can upgrade their profiles by signing up and choosing one of the many packages we have on offer Basic, VIP, Silver, Gold & Platinum.
---
Escort of the Week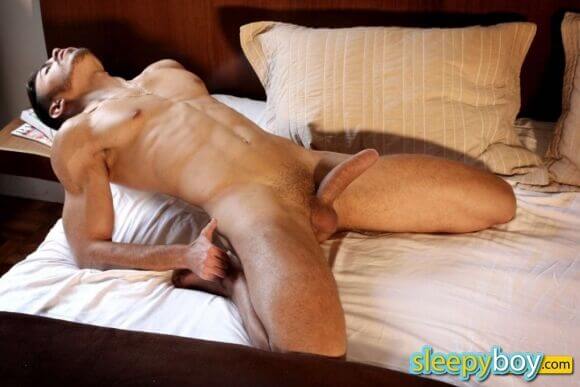 Gay Experiences in Liverpool
Known all over the world as a friendly, welcoming city, it's no surprise that there's a heaving gay scene in Liverpool. In fact, this northern city boasts the only official gay quarter – and it was the first to have one. Now there are gay quarters in all of Britain's major towns and cities, but there's something special about the very first one to have popped up.
Not only that, but Liverpool was known for a long time as the 'Gay Capital of the North'. It's steeped in progressive LGBT history.
Sexy Liverpool
Liverpool's gay quarter is set up for the best, and most in-depth, gay experiences. To enjoy it properly, go with a friend. There's plenty of entertainment – gay orientated and not – and having a party-mate on hand always enriches the fun! Liverpool is an open, relaxed, place, so if you're a bit nervous, or have only just come out, this is definitely the city for you to go in order to build up self confidence and really get stuck into the friendly gay scene. If by chance you already know someone in Liverpool, then you're quids in because they will know all the in's and out's of the best LGBT places.
Liverpool Gay Bars & Clubs
Let's start with the essentials. There is a plethora of gay bars and pubs to get you started. These are a real mix and range from the traditional, open fire type places, right through to the innovative entertainment of the 21st century. Whatever your taste – there will be something for you to enjoy. Imagine wandering the streets of the gay quarter, hand in hand with your beau, and sampling the very best of Liverpool's gay scene. It's an attractive possibility, right? Why not make it your own?!
You will find the more flamboyant gay, cabaret-esq events have a firm foothold in Liverpool's LGBT community. One of the best of these celebrations is the Liverpool Gay 'Mardi Gras' style event. Taking inspiration from it's Brazilian forefather, this has quickly evolved into a vibrant, energetic, passionate celebration. Held annually, this is one date that you do not want to miss! Why not dress up and join in with all the fun? A few brightly coloured clothes, a bit of war paint and a funky head dress (and possibly some cold Corona!) and you'll be good to go, partying through the night, enjoying the very last drop of gay fun.
Liverpool Gay Escorts
If you really want to have a great time in Gay Liverpool then the best way to do that is by spending time with a Liverpudlian Gay Escort. These Liverpool Lads know the best places to go and they also know how to have the best gay sex, so that is a very alluring combinations, have a great night in or out with a sexy gay escort in Liverpool and you can find the best ones at SleepyBoy.com
Things to do in Gay Liverpool
If it's the morning after the night before and you're looking for something quieter to do, then visiting the Merseyside Maritime Museum to see the 'Hello, Sailor' exhibition is a must. This unique attraction examines the experiences of gay seafarers who took to the waves between the 1950s and 80s, both in merchant and passenger ships. Arguably showcasing material ahead of its time, the 'Hello, Sailor!' exhibition gives a fascinating insight into the colourful history of Liverpool. To top it off, why not sport a jaunty little Captain's hat to get you really in the mood?!
Escort of the Week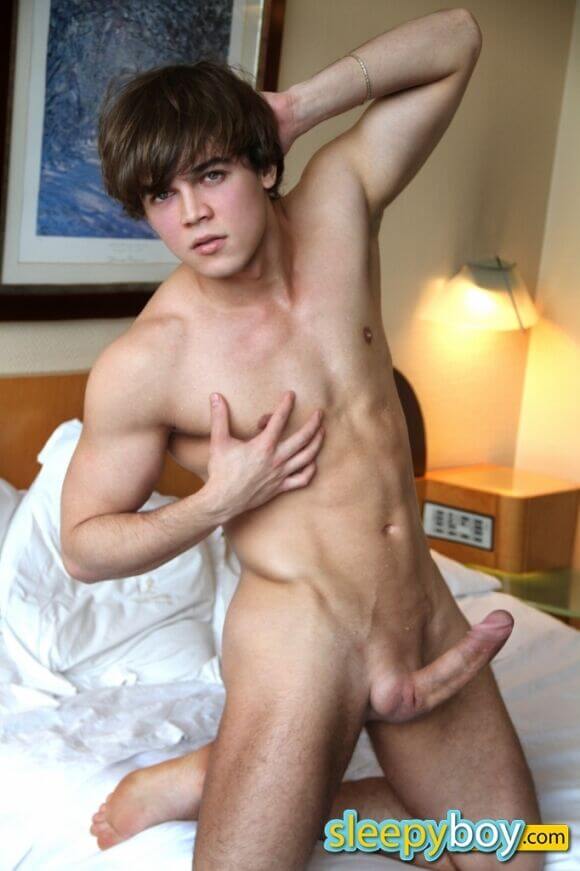 Escort of the Week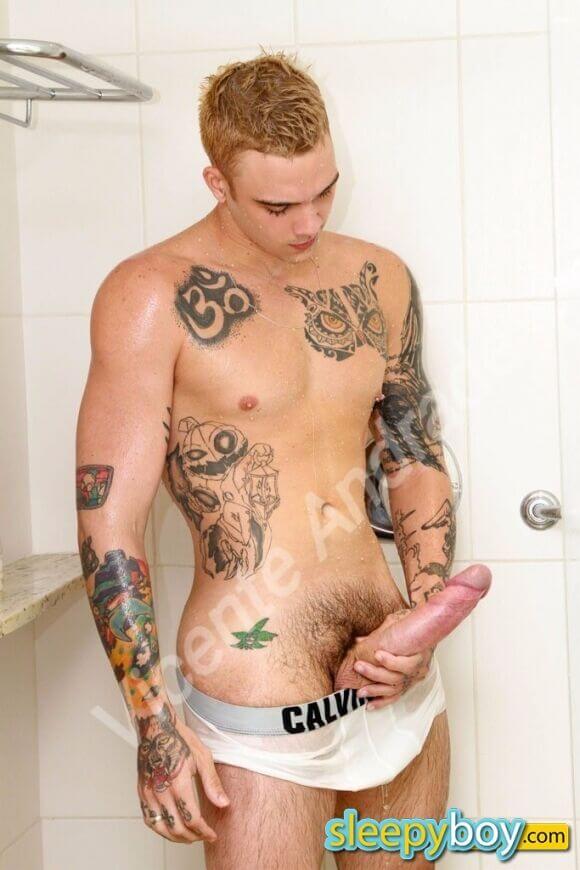 Games to play with masks & blindfolds with your Sexy Gay Escort
Gay sex games are one of the few things which have traversed the centuries and apply equally to men and women, old or young. Gay sex with your favourite gay escort is always fun and incredibly pleasurable but there is also a kinkier, naughty, darker side to hot gay sex as well. Well-trodden pleasure pathways, involving dirty deeds and surrendering to your innermost desires. Using sex games, costumes, bondage restraints and gags, to name just a few.
So if you're looking to spice up your sexual time with your gay escort, then indulging in a little light (or heavy!) bondage play with masks and blindfolds might just be the thing for you.
Gay Sex Games with your Gay Escort
So, these sex games with blindfolds and masks, then. What's that all about?
Largely, it's about domination, of course. Either you or your escort blindfolded and under the control of the other. It might be something that you've enjoyed before, or a new idea that you've been ruminating on for a while. Old or new, things like this are perfect if you've had a bit of a sexual dry spell, or your diary hasn't allowed for your usual fun times. So, choose your escort, get out your sex toys, grab the lube and prepare to indulge yourselves in a night of passion.
Sexy Ideas to try with your Gay Escort
Your masks and blindfolds are out and ready, your gay escort is almost here, so what now? If you're feeling a little nervous, then starting off with a less kinky game is definitely a good idea to warm up. As you get going you can ramp up the pleasure stakes by masking one of you with the other taking the more dominant role. Bondage toys are great for any type of role play, or indeed cosplay, too. Initially taking off in the mid-80s, cosplay is a scene which has exploded over recent years. You can dress up as anything and anyone for your own sexual pleasure.
If you're looking for something a little lighter, then blindfolding your gay escort and playing 'roll the sexual dice' where he has to guess what his throw has yielded by what you do to his body, is a good game to play. Or perhaps a sexy card game, with the loser losing their sight....
But if those are a bit vanilla for you, then step on over to the hardcore stuff. Role play themed games usually have a sub/dom element, you can choose You can keep your games strictly in the bedroom, or you can choose to dare and bring the game into everyday life. Whichever you prefer, blindfolds and masks will get you there. Some ideas include:
Master/Servant
Teacher/Pupil
Slave needing punishment
Orgasm withholding
But the playing field is wide open. Even if you're just curious about BDSM and don't know where to start, there are dirty, bedroom sex games which direct you in what to do with your masks, blindfolds, whips and ticklers. Release your inner sexuality, explore erotic games and surrender to your lust. Find a sexy gay escort to play with at sleepyboy.com
Escort of the Week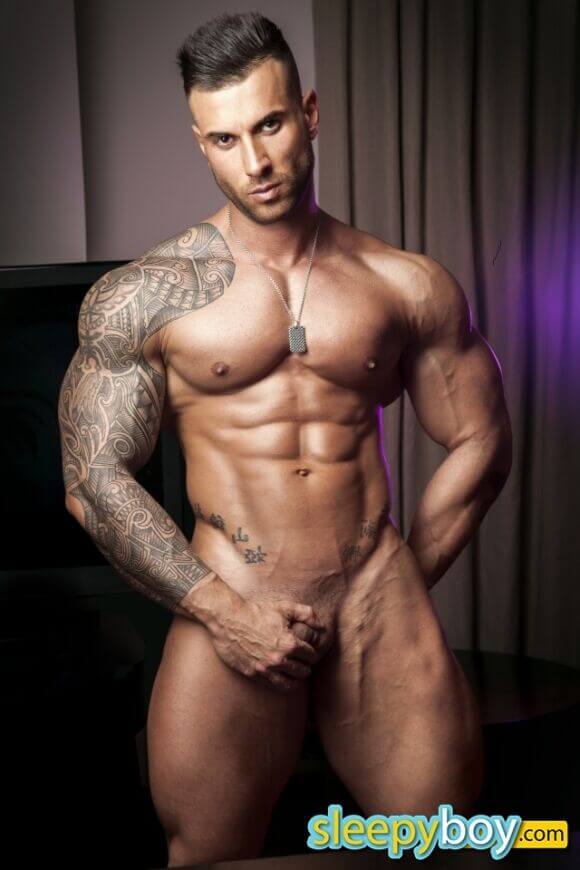 Gay Escorts, Bi-Sexual Escorts & Transgender Escorts in London, Manchester, Leeds, Birmingham & The whole of the UK
A major change has taken place in the last five years, where you can see an increasingly obvious decline of the gay escort in London and the gay escort in the UK. The reason for the decline of the male escort on the streets is the increase of the internets popularity. There are many reasons the gay escort in the UK has moved business online. A bi escort in London can feel more secure and can find far more clients online amongst many other reasons.
With the popularity of the gay escort in the UK and the openness of the gay community, there are many homophobic gangs which harass popular spots where one can find a gay escort in the UK. The same is said for the bi escort in London. Though the bi escort in London isnt gay and doesnt focus only on males, they are often harassed by anyone that disproves of their acts. The internet offers a safer place where both a bi escort in London as well as a gay escort in London can do business without the worry of being harassed or tormented based on their sexual preference.
Also, the bi escort in London can find a lot more business by posting an ad online rather than standing on the street where they once were. The bi escort in London also has a place in many of these online websites. The online world offers many customers that may have been uncomfortable or unable to approach a gay escort in London to do it in a more discreet and secure way. Instead of asking inappropriate questions, especially for first timers, a client can look at what the bi escort in London offers and then contact them for service. When approaching a gay escort in the UK usually happens in a quick manner and the client cannot fully look at them or communicate with them, and the internet provides the client with as much information and images as the client may feel they need.
A male escort can work online in several ways. The most popular is finding a gay escort in London website which offers ads which can be posted. The male escort then creates an ad with pictures, personal information, measurements, services they offer, and prices. This makes the shopping and searching much easier. Once the connection has been made and the male escort and client are in contact they can determine the place and time to meet. From there they male escort gets their payment and its 100% for them. A gay escort in the UK can find ads online anywhere from the very inexpensive to extremely pricey, depending on the traffic in the website.
The other way that a male escort can find work online is through an agent. Very rarely does a gay escort in London actually have a "pimp" as they tend to work alone or with an agency. The agency is a great way for a gay escort in the UK to find business and to keep it consistent. The way it works with an agency is that the client looks through the different pictures and chooses a male escort. Then based on the location, services, image, and personal preferences they choose a gay escort in London. Once they find what they need, they contact the agency and set a time of meeting and location. When the male escort finishes their work and takes the money, they give a percent to the agency and keep the difference and any tips. The percent is determined based on the popularity of the agency.
Thought you can still find a gay escort in London on the streets, there are far less today than there were 5 years ago. The internet has taken over and is controlling the male escort market. Whether through an agent or working on their own, the male escort can do business in a safer and more secure manner online.