The Best Gay Escorts are listed here on Sleepyboy. Search below for Gay Escorts, Bi-Sexual and Transgender Escorts. Search for your favourite Rent Boy or Gay Masseur across the UK. We have Gay Escorts in London, Manchester and all Cities across the UK. Whether you are looking for a date, a Gay Massage or a Sauna Companion search below to find your favourite Rent Boy. This is the best Gay & Bi-Sexual Escort Directory in the UK.
Spotlight
Welcome to Sleepyboy.com
THE UK`S LARGEST INDEPENDENT ESCORT DIRECTORY
NOW SEE ALL ESCORTS PHONE NUMBERS AND PHOTOS FREE
When using an escort site, how many of the escorts are real? how many are still working? and how many sites allow non active escorts to stay on the site even if they stopped working? some sites have over 1000 escorts, but how many can you contact....test it out! try other top sites and you will see ANYONE can say we have 1000 escorts, thats easy, but how many can you contact?
---
If an Escort does not login within 30 days, you will not see the profile
"you know that you can get in touch as we check you can"
Browsing the site is totally FREE or you can view ALL photos and ALL escorts details by joining as a viewer.
For BETTER exposure escorts can upgrade their profiles by signing up and choosing one of the many packages we have on offer Basic, VIP, Silver, Gold & Platinum.
---
Escort of the Week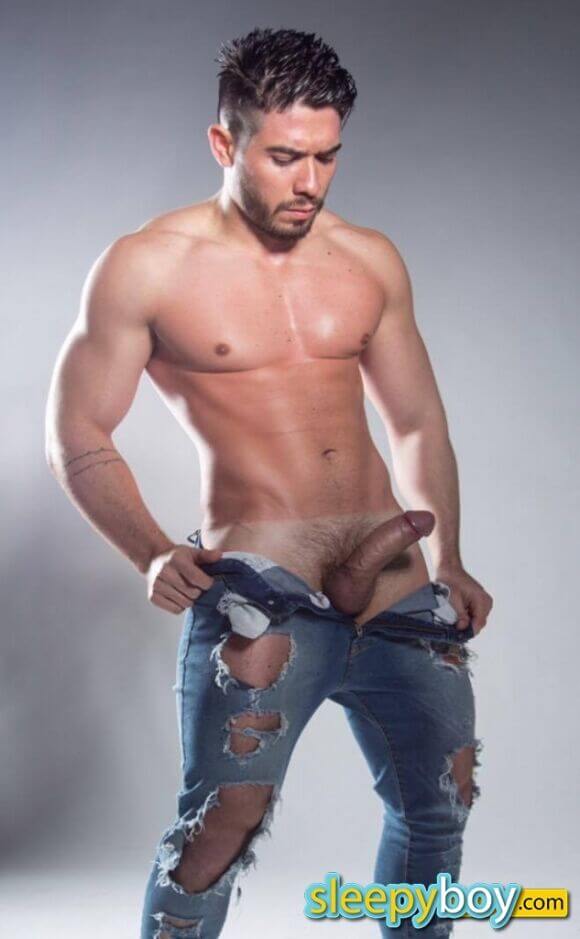 A Gay Guide to Cardiff
Cardiff is one of the liveliest cities in the UK and that's despite its size. Easily able to combine the friendly atmosphere many large towns naturally offer with the cosmopolitan feel of a city on the up, it's fast becoming one of the most popular LGBT destinations in the UK. It is no wonder then that there are so many Hot Gay Escorts in Cardiff listed on SleepyBoy.com
With plenty of nightlife and access to some of the region's best tourist attractions and shopping fests, Cardiff is a little gem and well worth a visit.
Bars and Restaurants
The main gay scene is centred around the Charles Street and Churchill Way areas right in the city centre. It's not big but there's plenty to do and all of it is within walking distance.
Popular with the 30 something male crowd is The Golden Cross which delivers regular cabarets and karaoke if that's your thing. For the younger crowd, the Wow Bar is certainly a place to visit and has plenty of cheap drink promotions to get your ready for the evening ahead. The Kings is great for a mixed crowd and if you like your divas in drag then a visit to Minsky's Showbar is an absolute must.
As you might expect in any cosmopolitan city, there are plenty of great places to eat in Cardiff. There's freshly caught sea food, the odd organic and vegan establishment and the usual big hitters of the dining world. There's a range of brilliant locations especially around Cardiff Bay with its great views adding to the ambience.
Shopping and Sightseeing
There are plenty of places to shop in Cardiff as you might expect from a city with so much to offer. From fashion to designer home décor, there's everything you could possible want within a short walking distance. The main shopping malls are The Capitol Shopping Centre near Cardiff Queen Street and St David's on Bridge Street.
You're spoiled for choice if you want to take in the sights around Cardiff. The bay is fabulous for a long walk in the evening and there's Cardiff Castle for history buffs as well as plenty of museums and galleries. If science fiction is your thing, you won't want to miss out on the Dr Who Experience. Outside of the city centre there's a plethora of attractions to visit including the nearby Brecon Beacons, the Wye Valley and a host of excellent beaches.
Where to Stay
There's accommodation to suit everyone and every pocket when you come to sample the delights of Cardiff. If your desire is a luxury spa hotel overlooking the bay area, then a location such as St David's is the perfect choice. Not only does it have loads of amenities but it's within walking distance of all the major city attractions. For those who fancy a cheaper, self-catering option then you can choose Maison Galles to the west of the city centre. If you want a place aimed specifically at the LGBT community, the Ty Rosa is another good choice.
If you are looking for a sexy weekend break with a Cardiff Gay Escort then you can ask them which accommodation they think would be right for the two of you. If you just want to spend an hour of so for some steamy gay sex in Cardiff then choose a Cardiff gay escort that can do both incalls & ouotcalls to match your needs.
Pride and Other Events
Marketed as the premiere gay Cannes event, the Iris Prize Festival runs in October and is a 6-day celebration of LGBT film.
Pride Cymru takes place in August and is the usual fest of events and parades. If you like a carnival atmosphere, then it's certainly one weekend you don't want to miss out on. For such a small city, Cardiff really does have a lot to offer. There's a friendly welcome, hot sexy men and a small but busy LGBT area as well as plenty of exciting events to take advantage of.
Escort of the Week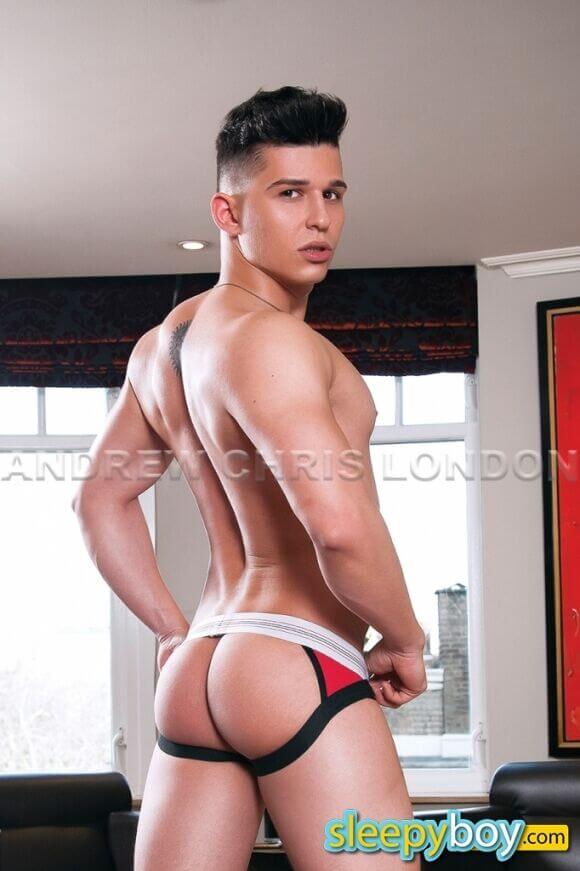 Hot Spring Fashions for Men
Have you ever wondered how the Gay Escorts on SleepyBoy.com look so damn hot? Keeping up with fashions, having great hair, a toned body and a great sexy look takes time and effort. So, let's have a look at some Hot Fashions for men this spring.
Sexy Spring Colours
One of the big trends in terms of colours for sexy men this spring is stone - that colour that's somewhere between white and a sandy beige shade. Designers including Valentino and Giorgio Armani were showcasing the colour in their spring collections and it is a great shade for almost anyone. Not only is it a perfect shade for those casual trousers (and isn't as stark as those pure white jeans) but it also makes a great suit alternative, especially as the weather gets warmer.
Military looks are still quite strong this year and that means a palette of tans and olives for the spring looks (and who doesn't like to see a sexy man in uniform?) With the Pantone Colour of the Year being a green shade called Greenery, there's no getting away from those khaki shades.
Pink is in this year as well but it is a soft, pale pink that is more of a hint than a strong, full-on shade. It is an ideal colour for shirts with suits or for a crew neck top under a tailored jacket. Of course, you can go for the full on pink satin suit like Haider Ackerman if you really want...
Set the tone with patterns & textures
In terms of textures in clothing, one of the big spring fashion trends is satin - (in clothing - not sheets!) Now that might not sound like something every man could take to but it is more about a little shimmer to a jumper or jacket than a full-on 1980s satin shirt and you can be sure the sexy gay escorts on sleepyboy can make it look just fine.
Stripes are still a big trend for this year and the development has seen varying widths being popular - mixing thick and thin stripes for example. Shirts, trousers and more are all appearing with varying, random patterns of stripes.
Squares are the other pattern to embrace to be on-trend this spring. From checks to big squares, designers have been playing around with the looks and the results can be stylish. They are a great match for outerwear styles or for subtle shades on smart trousers.
Springtime Outerwear
There seem to be two main trends in outerwear for this spring. The first is the wearing of loose styles as opposed to the fitted cuts of the last few years. The other is the use of technical fabrics and designs. The full cut, drapery look is in this year with jackets that reach to the knees and also casual cardigans in a longer length. The other trend, shown by the likes of Prada, is the inclusion of designs such as hiking hear, technical parkas or anoraks into their ranges.
Tracksuits
Love them or hate them, tracksuits are in fashion again this year, both for practical reasons and for the fun of wearing them. There are two directions with their style - like outerwear, there is the loose and unstructured look that is great for casual wear. Then there are classic fitted looks that are more practical than anything and will doubtless be seen on people jogging, walking and cycling around the streets.
Escort of the Week
Escort of the Week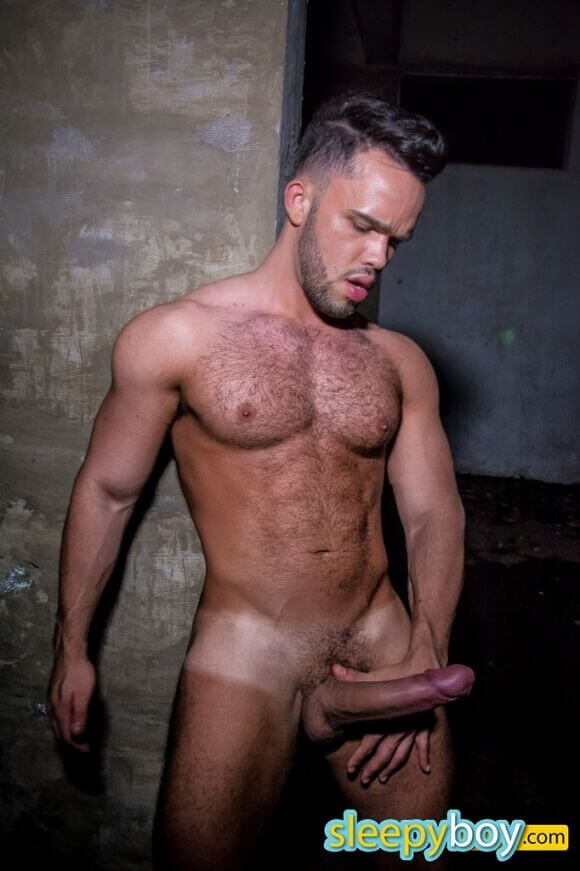 Grooming
It is not very often I comment on products I buy personally, but I feel I should let you know about this item which was sent to me a while ago.
Grooming is so important to me, and when meeting anybody, I like to look my best, this shaving set meets all my expectations and beyond, giving me the perfect daily shave.
I now have my own monogrammed shaver, with German engineered blades, so if it´s the perfect shave you are looking for, then look no further, I cannot recommend this product highly enough.
Take a look here and see what I am talking about.
x x Marcus x x
The Difficulties of Picking Up Men in a Gay Club
Most of us, at some time in our lives, have hit the clubs in search of a partner for casual sex. This, of course, is never as straightforward as it seems – there's practically a hundred-and-one things which can go wrong. Even if we believe that we have planned our exploits well in advance, we always end up either being disappointed, embarrassed or angry – or perhaps even all of those emotions rolled into one.
Gay Escorts off Uncomplicated Gay Sex
The majority of us have experienced guys coming onto us using some of the worst chat-up lines ever, or simply offering sex. So, let's look at a hypothetical scenario: you meet a guy you find hot, they seem nice, and you just can't wait to get them back home… only to discover that you're not sexually compatible. Some guys love the kink; others are still pretty vanilla, regardless of how the media may portray gay men, and you may have found yourself stuck with the proverbial limp-dick of an experience; you're simply not suited to each other this way!
"But what if this doesn't happen, and I just get to enjoy a night of wild sex!"
...I hear you exclaim. Well, then it's my duty to point out that most of us enjoy recreational drinking and partying - and this is when our guard is down and our inhibitions at their lowest, resulting in our doing things we aren't so proud of come the sober light of day...Ugh, we've all been there. There are so many variables to consider when looking for a gay hook-up in a club; life would be so much simpler if there was a little application of forward-thinking and planning.
Get the Gay Sex you want
Hiring the services of a gay escort can prevent any embarrassing encounters. It's simply easier, and more cost-effective, as well as allowing you to retain your dignity. You get to spend time with a sexy guy whom you know you find hot, and who is sexually compatible with your needs - as both they, and you, will have discussed your expectations prior to meeting, and you will be in for a fun night, with no hassle or drama, relaxing in the great company of a smiling sexy rent boy.
This procedure will ensure that you only receive the very best your town has to offer in high-quality gay escorts. Keeping this in mind, why not start planning your evening today? You have full control regarding how and where you would like to meet, alongside a wide range of fetishes and kinks at your fingertips waiting to be explored. Alternatively, you may seek someone who can provide you with some companionship beforehand - either way, your needs can be met, so why not make life easier for yourself - as well as more fulfilling and exciting? – and the services of male gay escort can exceed your expectations.
Escort of the Week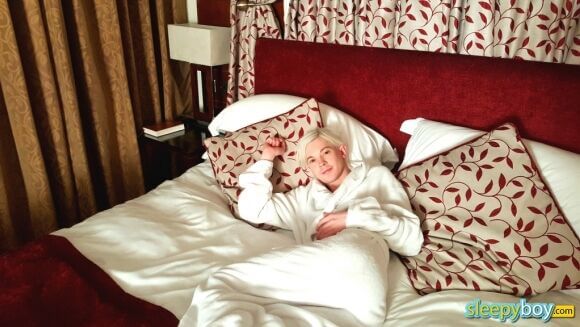 NEW FEATURE

See what escorts add to their profiles
or use the SEARCH tab
at the top of this page
Escort of the Week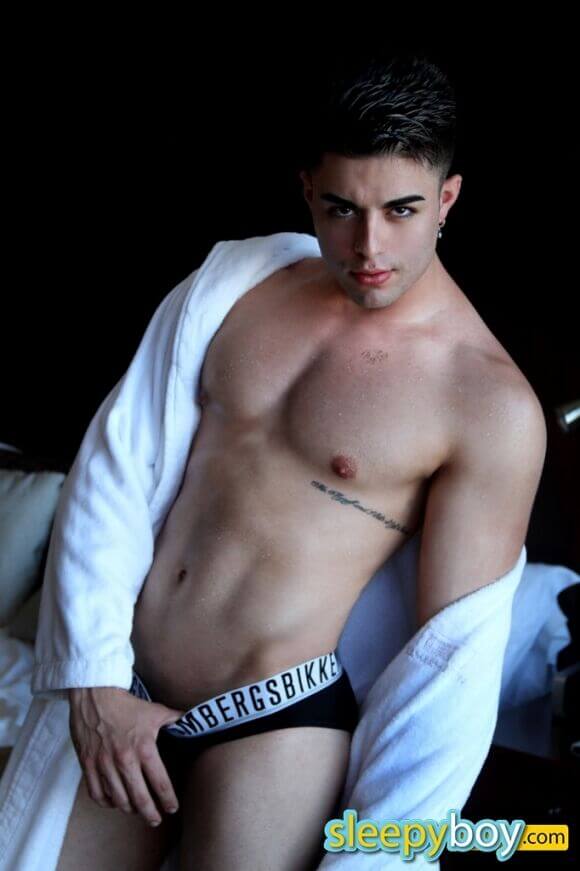 Why do straight guys love Gay Sex?
Not just an urban myth, many straight men do love gay touching or gay sex and there are a good few reasons for this. Sex is an enjoyable and fun part of life so it is no wonder that more and more straight men are turning to other men for sexual satisfaction.
Gay relationships are thankfully becoming more and more accepted within society and so gay dating, and gay sex is also becoming (for a better word) mainstream and so many men are becoming curious about the great sex gay men have and perhaps want to try it for themselves. This curiosity has even given rise to the term 'bro-job' for hetro guys satisfying each other!
Now does this mean you are going to 'turn' your sexy straight male friend, that you have had a crush on for years suddenly into your fuck buddy for a night of gay passion – probably not – but it's good to explore the reasons why so many men are exploring gay sex even if they are not gay themselves. Here are 5 top reasons why straight guys love gay sex
1. They are Gay
OK – so this is an obvious one, they are gay themselves, perhaps unable to be come out for various reasons. There are a huge number of stories where a straight, often married man is caught cheating on his wife with a gay lover, or after 20 years of marriage gets a divorce and then starts a relationship with a man. So yes if a seemingly straight man enjoys gay sex he may be gay himself.
2. They are Bi-Sexual, or Bi Gender
But of course, it is often more complex than simply a straight man is really a gay man in the closet. In a world where both sexuality and gender are known to be more of a scale than a binary option the straight man may be bi sexual and so finds both men and women sexually attractive. Or perhaps their gender may be having an influence in what they present to the world but what in private they feel and find attractive.
3. Young men exploring their sexuality
Being completely comfortable with your sexuality takes time and many younger men find everything attractive. Horny men in their early twenties, especially those of a curious nature will probably try anything once. Couple this natural curiosity and youthful horniness with rites of passage between friends or college mates means more straight guys than you think are horny for another man.
4. They are sexually adventurous
It is of course also possible that they are actually, completely straight but find Gay Sex exciting. Some men just love to try something new, to have new sexual experiences and gay sex can be the next step in their own sexual exploration. Many couples also bring other people into their bedrooms to spice up their sex life and while it has been common – or traditional – for a straight couple to hire perhaps a female escort there is no reason why a male gay escort couldn't come into the mix also.
5. Sexual Fetishes
Sexual fetishes like BDSM are a common reason for a straight gay man to play in the gay sex world. Whether it is the domination of another man that gives him pleasure or being dominated by having another man fuck him in the ass, the BDSM act is more important than the gender of the sexual partner.
Escort of the Week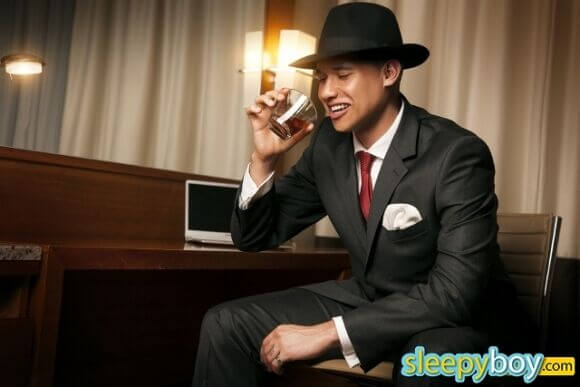 A Gay Escort Can Be More Than Sex
When they hear the term Gay Escort, or Rent Boy most people automatically assume that the only services on offer from these very sexy men are those of sexual nature, between two - or maybe more - consenting adults. While this is the most common request for services it is not the only reason many men hire the services of an escort for so much more.
We love the company of a Gay Escort
Gay Escorts can provide you with the companionship which you may seek – some guys provide what is termed a ''boyfriend'' experience - and even though it's based strictly on a professional basis, a boyfriend experience furnishes you with all the sensuality and togetherness which would be expected from a relationship. This includes holding hands, cuddling and kissing, and simply enjoying things together - many men who engage these services tend to stick with the same escort, as this develops the relationship further. An escort can be an open sympathetic ear when your day has been hard, or someone who can provide an honest and unbiased opinion concerning any problems, or other situations, you may be experiencing.
Uncomplicated Relationships
It isn't uncommon for businessmen to book Gay Escort services to accompany them to corporate events. Whether it's a "black tie" function, where you are expected to converse with others, or a conference where it is simply preferable to have a companion to share these events with, a gay male escort makes for an ideal partner; not only do they look great (something you can rely on), you'll also find that these guys can converse at a high level, guaranteeing that you will only benefit from their company. These guys know exactly how to behave under virtually all circumstances - and even under pressure - so they can, in turn, help you maintain a high level of professionalism.
Travel Companion with Extras
You may simply wish to have someone to travel with; did you know that some escorts offer services whereby they can be with you for multiple days and nights, making them the ideal choice of travelling companion? These Gay Escorts are fun to be around and know exactly how to make your holiday swing with just the right amount of frivolity, alongside ensuring you truly relax - so you return home feeling refreshed and invigorated. You can pretty much find an escort who will fit ideally regarding any social occasion, whether it be a corporate event or a family wedding, as a high-class gay escort will look the part, and fit in perfectly; as it is a competitive market, to keep their high-class or elite status, they really have to work hard and be good at what they do!
Hot Gay Escort Directory
Finding a Gay Escort to suit your needs is easier than you might think searching SleepyBoy.com to find your perfect match is an easy and enjoyable task. Always remember to be precise about what you're looking for at the time of booking, so you're not left disappointed in any way; once you've done that, all you need to do is sit back and relax - you've just secured some of the best companionship you will ever experience.
Escort of the Week
Just click on his photo or name for link to his profile.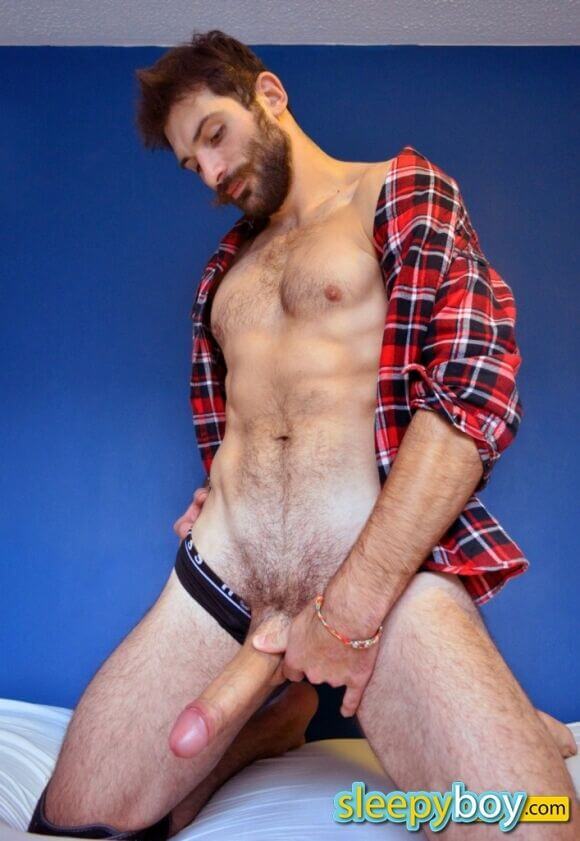 Great Gay Events around the world 2017!
Now that 2017 is in full swing and you have made it through those January Blues it is time to get planning for a fun and exciting year! There are some great Gay Events and Gay Festivals across the world that are just waiting to be explored and discovered!
2017 is sure to be a great year on the events front, with a packed calendar of gay pride celebrations taking place around the world. For more fun at these events take a hot Gay Escort with you for a fun filled weekend of great events and even better gay sex!
Go Down – Under!
In the southern hemisphere are two big celebrations in Melbourne, Australia. From 15th January until 5th February is the Midsumma celebration, while on 29th January the city plays host to the Pride March Victoria.
Playing it Cool
Iceland plays host to the first big event in Europe of 2017, with the incredible Rainbow Reykjavik happening from the 9th until the 12th of February. The winter pride festival celebrates nature, nightlife and the iconic northern lights with a fantastic audience from around the world. There's so much to love in Reykjavik, and the LGBT party is one of the most popular of the year.
February also sees a whole host of smaller events, but if you're over in America you need to check out the Gay Mardi Gras in the historic city of New Orleans.
March in Miami
Miami is the place to be in March with the Winter Party Miami taking place. This week-long festival of iconic dance and social events is held with the aim of raising much-needed funds to support the LGBTQ community. The month also sees more ski weeks and snow pride events happening in Mammoth Lakes (US), Alpe de Huez (France), Tignes (France) and Solden (Austria).
Heating up in Phoenix
Both the weather and events warm-up in April, but it's the perennially hot Phoenix, Arizona that kicks things off with the Phoenix Gay Pride event, happening on the 1st and 2nd of the month. Miami Beach gay pride also takes place this month, while in Phucket (Thailand) the Gay Pride Festival takes place at the end of the month, from 27th until the 30th.
Bring on the Prides
Those looking for some European sunshine can head over to Gran Canaria in May for 10 days of Maspalomas Gay Pride, while things also go up a gear elsewhere. LA hosts the Long Beach Pride event while in the party capital of the world, Las Vegas, Matinee Las Vegas Festival happens at the end of the month between 26th and 29th. May also sees the first major UK pride event, with Birmingham Gay Pride taking place on the 27th and 28th.
Capital Love
June sees events in Orland, Zurich and Aarhus, though things get bid with Boston Pride in America, taking place 3rd until 11th June. June also sees NYC Gay Pride in the New York City, and there are also pride events happening in the capital cities of Barcelona, London and Dublin.
Go Big or Go Home
We cannot possible mention June without detailing the biggest pride event on the planet. Taking place in Brazil, the Sao Paulo Gay Pride Parade is due for Sunday 18th June and regularly sees more than 1.5million people attend.
European Love In
August is a busy month in Europe again, kicking off with Amsterdam Gay Pride between 4th and 6th before the Gay Pride events in Brighton, Glasgow and Manchester. These are some of the biggest pride events in the UK, and are not to be missed.
Events continue to happen around the world as the year draws to a close, but it will be on to 2018 for the next line-up of major events. Whatever you are doing, wherever you are going we know you will have a great sexy, fun filled time.
Top Gay Sex Positions to try in 2017
Everyone loves great Gay Sex!
Gay Sex is fantastic, and there is no better way to experience mind blowing orgasms than with a hot Gay Escort - sometimes you need new ideas to keep gay sex fresh, and discover pleasure you would not otherwise expect. So why not spice up your sex life with these great sex positions, which won't fail to get the blood pumping in 2017?
The Resolution:
Assuming you have already tried Doggy-style, and would like to take it to the next level, then the "Wheelbarrow" is for you! Start on all-fours, preferably on the floor, as you need good balance for this one! A bed can add bounce, but you do run the risk of falling off - so pick somewhere which is firm, and soft - to limit the carpet burns. After using lubrication, enter as you would during doggy - now this is where it gets fun! Straighten out your legs and stand, while simultaneously lifting your partner's legs, so he can wrap them around your waist whilst you thrust. This position isn't for the faint-hearted, as it provides deep penetration.
First Fucking:
This position allows for a little role reversal, as the ''bottom'' does all the work. Make your partner sit in a chair, whilst bringing his knees up to his chest; just ensure that his cock is hard and pointing forwards, not hidden away between his legs. Now, all you need to do is back onto his cock and start moving - this position grants the taker full control of penetration, as well as the speed and strength of the thrusting motion.
Stretch and Goodwill:
If you're the kind of guy who likes the feeling of being exposed - and ready and waiting for your lover - then this is a New Year Must! Lie down on the bed while your lover grips your ankles, and pushes your legs back towards your chest. If you aren't that flexible, then try letting your partner grab you at the knees, or thighs, as this can grant additional support to both of you. Let your lover enter you; here's a tip for you: the further back your legs are, the tighter you will feel, and once he's inside, you can both manoeuvre yourselves so you can accommodate one another with comfort and ease; just don't forget to apply more lube if you need to.
Hog-tiemany:
Ever dreamed of flying, like a superhero? Well, if you've tried the First Fucking position, then this is taking it to the next level. Get your lover to sit in a chair, but leaning slightly backwards, so that their body is elongated. The taker then straddles their partner, facing away, then leans backwards, allowing their partner to either tie their wrists to the bed, or hold them for balance… then lift your legs! The higher they're raised, the more you'll "fly" and bounce around like never before, as the "bottom" has full control of depth and rhythm.
For this any many more fun ideas on expanding your Gay Sex Repertoire visit www.sleepyboy.com to find your favourite Gay Escort to explore new positions with.
Great Ways to Spend Valentine's Day with your Gay Escort
February is always a fun month in the calendar, the cold night mean staying in is preferable and snuggling under the duvet with your favourite fella is a must do! Then midway through February Valentine's happens! Romance, Love, Lust, Sex – all reasons to celebrate and the hot Gay Escorts on the UK's biggest Gay Escort Directory are ready to entertain, romance and seduce you!
Choosing what to do on Valentine's day – or Valentine's weekend – is not easy so here are a few fun picks from hot guys -or you can call your favourite gay escort with your own ideas – you choose!
D & M or D & M?
Valentine's day can be a very different experience to different people – demonstrated here by asking do you like D&M or D&M? The first being Dinner & a Movie – a date night, fairly traditional but also very enjoyable. Meet your Gay Escort for a glamorous sophisticated dinner or choose something more relaxed like a great burger place or sushi then catch the latest movie, holding hands before heading home for more valentine's fun. The second D & M is more sexual in nature for those who love to be dominated by a master! Spending time with your favourite Gay Escort on Valentine's Day means you can let go with some of your more intimate desires and ask to explore sides of your sexuality that you may not have dared to ask for before!
Passion in a Luxury Hotel
There is something a little luxurious about a very fancy hotel room. London and other great cities around the UK have some of the best hotels in the world and Valentine's Day is a great time to try out one of these plush places. Some have sauna's, Jacuzzi's or luxury double bath tubs which gives so many fun options for great gay sexual positions and also relaxing and romancing afterwards.
Romantic European Weekend
If you want to really spoil yourself and have an indulgent, romantic and sexually satisfying weekend then spending time with an international escort who will accompany you for a great weekend away is the answer. A whole weekend with a hot sexy man to look after your every need and make you feel incredible in so many ways. Europe has a great number of incredible cities perfect for a great gay sex getaway, Europe, and the world really is your oyster.
Threesomes or Moresomes
Often Valentine's day presents an opportunity to explore some sexual fantasies that may be subdued throughout the year. If you have ever had a threesome's fantasy or even more – many gay men have gay gang bang or group sex fantasies and valentine's day may just be the time to explore your desires. Often many gay couples also spend time with gay escorts around valentine's day to have a unique sexual experience without any emotional attachments – perfect!
Just Great Gay Sex
Ultimately Valentine's Day is only one day out of the year and romance and sexual satisfaction is really needed throughout the whole year. But if you just want some great gay sex this Valentine's day with someone who is there just for you, who doesn't need any reciprocal sexual attention then a Gay Escort is definitely the answer.
Gay Escorts, Bi-Sexual Escorts & Transgender Escorts in London, Manchester, Leeds, Birmingham & The whole of the UK
A major change has taken place in the last five years, where you can see an increasingly obvious decline of the gay escort in London and the gay escort in the UK. The reason for the decline of the male escort on the streets is the increase of the internets popularity. There are many reasons the gay escort in the UK has moved business online. A bi escort in London can feel more secure and can find far more clients online amongst many other reasons.
With the popularity of the gay escort in the UK and the openness of the gay community, there are many homophobic gangs which harass popular spots where one can find a gay escort in the UK. The same is said for the bi escort in London. Though the bi escort in London isnt gay and doesnt focus only on males, they are often harassed by anyone that disproves of their acts. The internet offers a safer place where both a bi escort in London as well as a gay escort in London can do business without the worry of being harassed or tormented based on their sexual preference.
Also, the bi escort in London can find a lot more business by posting an ad online rather than standing on the street where they once were. The bi escort in London also has a place in many of these online websites. The online world offers many customers that may have been uncomfortable or unable to approach a gay escort in London to do it in a more discreet and secure way. Instead of asking inappropriate questions, especially for first timers, a client can look at what the bi escort in London offers and then contact them for service. When approaching a gay escort in the UK usually happens in a quick manner and the client cannot fully look at them or communicate with them, and the internet provides the client with as much information and images as the client may feel they need.
A male escort can work online in several ways. The most popular is finding a gay escort in London website which offers ads which can be posted. The male escort then creates an ad with pictures, personal information, measurements, services they offer, and prices. This makes the shopping and searching much easier. Once the connection has been made and the male escort and client are in contact they can determine the place and time to meet. From there they male escort gets their payment and its 100% for them. A gay escort in the UK can find ads online anywhere from the very inexpensive to extremely pricey, depending on the traffic in the website.
The other way that a male escort can find work online is through an agent. Very rarely does a gay escort in London actually have a "pimp" as they tend to work alone or with an agency. The agency is a great way for a gay escort in the UK to find business and to keep it consistent. The way it works with an agency is that the client looks through the different pictures and chooses a male escort. Then based on the location, services, image, and personal preferences they choose a gay escort in London. Once they find what they need, they contact the agency and set a time of meeting and location. When the male escort finishes their work and takes the money, they give a percent to the agency and keep the difference and any tips. The percent is determined based on the popularity of the agency.
Thought you can still find a gay escort in London on the streets, there are far less today than there were 5 years ago. The internet has taken over and is controlling the male escort market. Whether through an agent or working on their own, the male escort can do business in a safer and more secure manner online.