The Best Gay Escorts are listed here on Sleepyboy. Search below for Gay Escorts, Bi-Sexual and Transgender Escorts. Search for your favourite Rent Boy or Gay Masseur across the UK. We have Gay Escorts in London, Manchester and all Cities across the UK. Whether you are looking for a date, a Gay Massage or a Sauna Companion search below to find your favourite Rent Boy. This is the best Gay & Bi-Sexual Escort Directory in the UK.
Spotlight
Welcome to Sleepyboy.com
THE UK`S LARGEST INDEPENDENT ESCORT DIRECTORY
NOW SEE ALL ESCORTS PHONE NUMBERS AND PHOTOS FREE
When using an escort site, how many of the escorts are real? how many are still working? and how many sites allow non active escorts to stay on the site even if they stopped working? some sites have over 1000 escorts, but how many can you contact....test it out! try other top sites and you will see ANYONE can say we have 1000 escorts, thats easy, but how many can you contact?
---
If an Escort does not login within 30 days, you will not see the profile
"you know that you can get in touch as we check you can"
Browsing the site is totally FREE or you can view ALL photos and ALL escorts details by joining as a viewer.
For BETTER exposure escorts can upgrade their profiles by signing up and choosing one of the many packages we have on offer Basic, VIP, Silver, Gold & Platinum.
---
Tips & Advice with A Tranny Escort.
When it comes to booking the services of a TV Escort, it goes without saying that you'll want to make the most of your time with her. To that end, we will give you a few pointers to help you maximise your pleasure during your trans escort experience.
There are often different types of tranny, trans or Transvestite escorts, sometimes also called she-males. If you are looking for something in particular then just ask the escort and they will give you a quick and clear answer. Some have fully transitioned, some just wear female clothing and some have boobs and a penis – so you can choose what you are looking for. All of the Trans escorts have pretty faces and are willing to please so take a look today on sleepyboy.com to find an Escort near you.
If this is your first time, availing yourself of the company of a trans escort, then you no doubt have a few questions - in addition, there are a few considerations to take into account, pointers and tips which will guarantee that you will not leave disappointed that evening.
Sleepyboy.com has the best TV, & Trans Escorts listed anywhere – if your fantasy is to spend an evening with a trans escort then take a look to see which of the TV girls are near you. When you have seen the TV Escort that you like you can message them directly to find out how to book their time. Be concise and honest, about your desires when you book your time with the Trans Escort to ensure you will have your fantasies fulfilled.
Upon meeting your sexy tranny escort, you will find that most prefer to settle the business arrangements upfront, prior to anything else. As a result, it is considered respectful and courteous if you offer to finalise the monetary matters, dispensing with the fiscal side of things early as possible, enabling you to fully enjoy the rest of your time with her.
Remember that you, the client, are financing this appointment, this encounter is about fulfilling your desires and fantasies making your deepest desires a reality.
Of course it goes without saying that you should treat your appointment like any other date - Your trans-escort will have ensured she looks her utmost best for your rendezvous in terms of cleanliness and appearance and a little acknowledgment and appreciation regarding this goes a long way. Conversely it is your responsibility to ensure that you have observed certain hygienic formalities if you anticipate engaging in particular erotic activities e.g rimming with your TV escort, it is not uncommon at all for escorts to request that you wash beforehand.
Some TV escorts will spend time with you for drinks, chats or just cuddles, this of course depends on what you have agreed upon beforehand. The key to successful and enjoyable experience is, above all honesty – Trans Escorts are professionals that have heard every fantasy or request before and will be very clear about what they will and won't do, so just ask!
Available Escorts
Escorts Waiting for your calls NOW!
We have escorts all over the UK sat by there phones.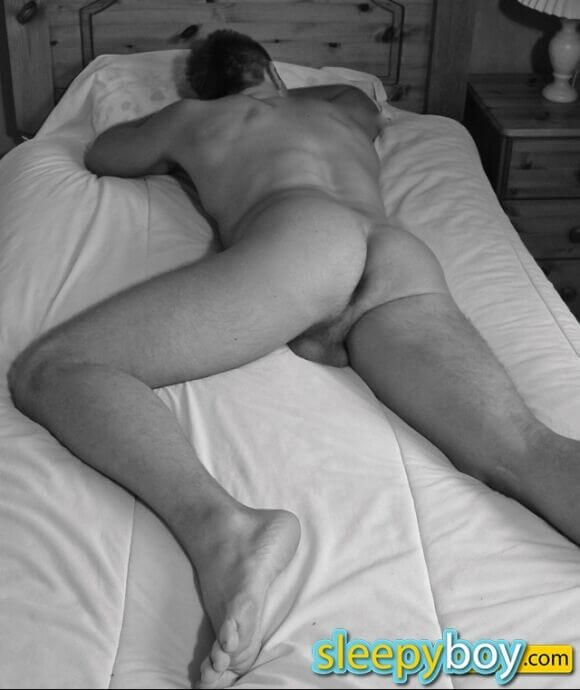 London's best drag & cabaret clubs for you to attend with your Gay Escort
London plays host to some of the U.K.'s very best Drag and Cabaret clubs, from cheeky down-town boozers to the ultimate in glitzy performance. London has places that only admit those with very deep pockets and places that have many famous names adorning dressing room doors. London is still very much a swinging city, bringing you some of the very best acts when it comes to drag and cabaret, these shows tend to be fun and friendly and here we will take a look at some of the best for a date with your London Gay Escort.
The RVT in the East End is legendary when it comes to drag and queer performance. It operates with a strict booking policy, Saturday night is seminal and it's probably become the RVT's most famous queer performance club night - as it takes you on a journey from live art to risque puppet porn. The RVT has a charm all of its own; the décor is a little faded - but was once beautifully glorious - and this just adds to the vibrancy and atmosphere of this iconic club - and the people who came and went through its doors.
Chelsea is home to The Pheasantry, a cabaret venue with a difference; as soon as you walk in, you will feel like you've stepped onto a cruise-ship, with a glitzy stair case and stage area. The Pheasantry brings a taste of New York to London, combining drag queens, jazz, and cabaret. It is known to attract internationally acclaimed big names as well as stars from the West End - you never know who might show up for that all-important cameo appearance. Splendour and glamour are a sure thing at this club.
Covent Garden's Cellar Door is touch off the beaten track; it has something of a speak-easy vibe, as this club was converted from an old Victorian toilet, but don't let that put you off; it is very well designed, but can only hold a capacity of around sixty, which makes this cabaret drag experience very personal. Drag and snuff - as in taking snuff - are the order of the day when it comes to this vintage-style club. Shows are generally free, and they're open most nights; you never know what the night will entail, or what might unfold before your very eyes.
Soho's Molly Moggs combines a classic London boozer feel with drag performance, craft beers and gourmet pub food. What this venue lacks in glamour, it makes up for with atmosphere. Offering you seven day a week drag performance and a taste of down-town culture, it has its share of loyal regulars, and offers a friendly welcome to all new visitors.
Bethnal Green Working Men's Club offers a night of misbehaviour and dress-up. It plays host to a multitude of acts, from quirky risqué cabaret dancers to cutting-edge drag performance from across the globe. Friendly and light-hearted, this venue has a relaxed vibe, while still providing some high maintenance drag! Certainly one that you won't want to miss...
For an evening you won't forget ensure you find the hottest London Gay Escort to accompany you at sleepyboy.com
The Dos and Don'ts Of Taking Your Escort To A Social Gathering.
Taking your favourite Gay Escort to a Party and letting him give you his undivided attention before taking you back home for more attention is fun and exciting. Taking your Escort to corporate events, friend's gatherings, weddings, or special parties is completely acceptable - if you are attending, or hosting such an occasion, then it is probable that you'd like to have a sexy and handsome plus one to accompany you. Of course your escort will be highly experienced when it comes to attending such occasions, and so will be relaxed and comfortable and discreet. Apart from attending the function, your escort would probably be more than happy to join you for some quality time after you leave the function, if you so wish, but make sure that this is arranged at the time of the booking. It should go without saying that there are some vital dos and don'ts when taking your escort to such events, but we're going to give a few pointers anyhow...
Do treat your escort with the utmost respect and dignity; treat them the same as you would any other date, and how yourself would like to be treated.
Do be sure to tell your agency exactly what kind of event it is, and inform them of what is expected with regards to dress code, so your escort will turn up immaculately suited for the occasion.
Do wear a genuine smile upon your face - there is nothing to worry about... Your escort is used to such events, and is there to be an asset to you, always professional, that genuine smile makes you both look approachable and easy going - even when you are dressed to impress!
Do make sure you have clarified everything that you want from your escort experience, and know their boundaries, so you won't be left feeling disappointed.
Don't overdo it on the alcohol. If you are at a formal gathering, it's highly likely that drinks are on offer so go easy; we suggest that two or three drinks will be sufficient; nobody wants to be remembered as "the guy who got drunk"....
Don't try to show off your escort as a "possession"; your escort will have been highly recommended for accompanying you to your chosen event; they are always articulate and can hold their own within a conversation. They will possess the manners and urbanity guaranteed to charm whichever company he is in, which will ultimately reflect on you. There is no need to show off, or be resentful as regards who has their attention, as he will be there for you.
Don't expect your escort to stay longer hours than you have arranged and paid for, if the function goes on later than expected. Perhaps before you depart ensure that you have discussed any extra payments for such occurrences.
Whatever you are looking for in a Gay Escort, take a look at the hot and professional guys at Sleepyboy.com who are available in London, Manchester, across the UK and abroad.
Fun Gay Sex Terms you might know - and many you won't!
Using slang to describe Gay Sex (and indeed straight sex - and of course every type of sex in-between) has been used since the dawn of time and like everything else it changes over the years as words come in and out of fashion or are used, subverted or changed in meaning.
The next time you are looking for a witty come back or a new description for something often the old phrases are the best but do you know your Horatian from your Hetty's? Here are our picks of some Gay Sex Slang or Terms that have fallen out of time or fashion but are interesting none the less:
1. Basket Shopping
We discovered two meanings - one is the obvious - just looking - checking a guy out - and the other is to examining your guy's penis through his clothing - who knew!
2. Chicken
A hot young gay guy who is specifically looking for an older gay man to pleasure. This also leads on to the term Chicken Hawk, referring to an older man looking for a chicken!
3. Cottaging:
Probably a term still used or known about by the older gents - meaning to look for and have gay sex in a public restroom - fortunately we have other and more modern ways to get our kicks these days!
4. Full House
Yuck! Meaning to have more than one (and therefore probably lots) of STI's at the same time - this was obviously used before the invention of condoms (sadly not), however clean sex, safe sex and sex with condoms will hopefully retire this to historic slang -
5. Grimm's Fairy
A fun term used to describe an older, aging gay man
6. Horatian
An old phrase, used primarily at Oxford in the late 19th Century by posh totty like Lord Byron and his classmates to mean a bisexual person.
7. Ice Cream
We like this one - this refers to someone so delicious and sweet that you just want to lick them all over.
8. Hetty
Cute Phrase - simply a shortened version of the word heterosexual.
9. Lounge Lizard
Similarly used to describe both Straight and Gay men who display this behaviour - someone who visits bars trying to pick up other people's friends.
10. A Vegetarian
A Gay Man who will not give oral sex.
11. Wrinkle Room
A phrase describing a bar or club whose primary clientele are older gay gents.
12. Yestergay
A man who describes himself as previously homosexual but who now identifies as straight.
13. Tinkerbelle
A gay man who has a Watersports fetish and likes being urinated upon.
14. Lucky Pierre
A cute tongue in cheek phrase for the middle guy in a common gay threesome position known as the Eiffel Tower - who wouldn't want to be Pierre!
15. A Barbarella
A description of a Gay Man who needs to have sex all the time - However you want to describe yourself of the gay sex that you want one of the hot and horny Gay Escorts on sleepyboy.com can service your needs.
Great Icebreaker Drinks when Meeting your Gay Escort
Making an appointment with a Gay Escort is very like organising a first date. It throws up lots of emotions, similar to that of a first date, excitement of who you are going to meet and what is actually going to happen and nerves at the same time.
Fortunately the benefits of hiring a Gay Escort over a date is that you can control exactly where the evening is going to go and you don't have to worry about pleasing your date – that's what they are there for.
It can however be nerve wracking if it is your first time with a Gay Escort or if you have never met this particular escort before so welcoming your escort with a drink to get you chatting and relaxed is a great idea. Most of the Escorts on SleepyBoy.Com are available for incalls and outcalls so if the escort is coming to you it's a great idea to set the mood with some candles, and some drinks ready for when he arrives.
Here are a few ideas for great icebreaker drinks when meeting your gay escort – the perfect start to a perfect end!
What not to drink
Probably a good idea to start with what no to do. Don't get hammered, you will not enjoy your evening half as much – take it easy and have just enough to get you relaxed. So hard spirits and drinks which are designed to get you as drunk as possible within the shortest space of time are probably best avoided.
At the opposite end of the spectrum, don't offer plain tap water. If it turns out your Gay Escort does not want an alcoholic drink there are plenty of fun non-alcoholic drinks available so treat yourself for a change.
Grab a beer
There's something that's unassuming and relaxed about enjoying a beer. Having a beer or two won't leave you both drunk and you can relax and enjoy a more casual atmosphere.
Wine
It doesn't matter if it's red, white or rose, if you both like the same wine, sharing a bottle can be an intimate gesture that can help you to bond during the night.
Buying a bottle means you can top up each other's glasses and can enjoy getting very slightly tipsy over a few drinks without looking like a raving alcoholic.
Fun Cocktails
With any of the Gay Escorts on SleepyBoy.com it is going to be a fun night so try something lighthearted and fruity to get you both off to a fun start – Sex on the Beach or Screaming Orgasm's are classic drinks with a sexy intent.
Warming Whiskeys
If you are a whiskey or bourbon loving guy then sharing some with your escort is a great way to get chatting over the malt before the evening really gets going.
There are lots of choices that can be real ice-breakers and help the evening get off to a great start, so take a sip, sit back and relax and let your escort do the work.
How to Dress Your Best for your Gay Escort Encounter
It is well known that the Gay Community is synonymous for being the best dressed community out there and the Gay Escorts on SleepyBoy.Com are no different.
As the barbecue season finally draws to a close and you reluctantly pack away your flowery shirts and budgie smugglers for another year, it's time to get your winter wardrobe ready so here are some stylish tips from the hottest guys on keeping on trend and warm this winter.
Check yourself
Many men veer away from busy prints and checks but this season it's time to take a deep breath and plunge right in.
The plaid effect is huge this year but you don't need to look like you're wearing the F1 finishing flag to be on trend. Subtle checked patterns work just as well as bold prints, and add instant interest to both trousers and shirts.
Think less of the lumberjack and much grunge-inspired streetwear, or at the opposite end of the spectrum, smart checked jackets for those who dare.
Going green
A camouflage style has been the staple of many men's wardrobe over the years but this year you can don your favourite army green clothes with pride.
Fashion goes green as the fashion conscious man steps out in utilitarian clobber in a range of hues of green, from olive to fern.
The difference to previous years is that the military clothing is not being defined by the style so much as the colour. If you want to be current, green is the only acceptable colour for your camo gear.
Of course, that doesn't mean you need to leave the house kitted out like Robin Hood, breaking up the green-ness is a good idea by teaming trousers with a grey or black top, or even navy or burgundy. Although green is the theme, the addition of neutral or complementing colours will be a far more flattering effect.
Get knitted
Take a step back in time and relive those knitted jumpers that you always got for Christmas and rock out this season's woolly look in style.
Men's fashion for 2015 sees the return of printed knitwear with kitsch prints, retro designs and contrasting colours all on display. Don't let your special Christmas jumper be the only piece of feature knitwear in this year's wardrobe; there's a huge range of designs to choose from so you can be as subtle or adventurous as you want.
Roll up
While we're on the subject of knitwear, another item making a welcome return is the comfy roll neck.
The ideal choice for keeping warm, it looks great instead of shirts below a suit jacket or teamed with your skinny jeans for a more casual look. Choose from chunky knits or thinner fleeces, the choice is yours.
The only rule is don't mix up your graphic jumpers with your roll necks; bold, printed roll necks don't look good on anyone. Ever.
Get Warmed Up
And of course the best accessory to keep you warm and feeling sexy & happy this winter is a date with one of the hot and horny guys on SleepyBoy.Com
Top Apps for taking Hot & Sexy Photos
We love a good sexy picture - from the hot pics of the Gay Escorts in their profiles to having a bit of fun in the bedroom (or elsewhere) pictures have never been so easy take – delete if it's not too flattering and then take again!
Having fun with cameras, smart phones and other image taking gadgets and apps in the throws of passion is becoming more and more popular, as is taking the perfect image to send to potential lovers to entice them in!
There is a huge range of apps and devices available which can transform the photos, improving the quality as well as offering a whole host of different features. Here's a look at some of the top Apps you might want to try from the always well photographed Gay Escorts on SleepyBoy.com on taking the perfect sexy pic!
Fast Burst Camera
An app for Android devices, fast Burst Camera is idea for those all-important action shots.
If you're a fan of taking multiple pictures quickly and sifting through them later to pick out the best snaps, Fast Burst Camera will be invaluable to you. This app can take as many as 30 shots per second, making it ideal for sexy action pictures where you want multiple photos quickly.
CamMe
If your hero is Kim Kardashian and you aspire to take just as many selfies as the woman herself, you're going to need to find a way to eliminate the weird angles and double chins.
Thankfully CamMe has the perfect solution.
An app which has the ability to transform both tablets and phones into the perfect selfie devices, CamMe can even take brilliant group photos without you pressing a single button.
To make the most of the app, set the device up in the position you want and then raise your hand and close your fist. This simple gesture is all it takes to begin the countdown before the snap is taken. It's ridiculously easy and means you can now even take full-length selfies from interesting angles that flatter and show your best side, or front or whatever…
Camera Zoom Fx
Many people now use their phones as a substitute for a camera and although the pixel quality may be good, mobile often lack other features.
The Camera Zoom Fx attempts to remedy this by providing a whole host of functions that can be used to effectively transform your phone into a full working camera.
Some of the features included with Camera Zoom Fx include an x6 zoom for when you want to see something really, really close - (using the pinch command) and an uber-fast shutter speed. You can also opt to customise all of the hardware buttons.
Available for Android phones, Camera Zoom Fx has been downloaded more than a million times and is one of the most popular apps for taking photos.
Camera+
An app which has been created to improve the default camera on the iPhone, the imaginatively-titled Camera+ provides many extra options.
Working on iOS, Camera+ allows you to vary the exposure, use different shooting modes and switch to a front-facing flash, to name just a few of the functions.
With inbuilt editing options too, this nifty little app will allow you to take professional looking photos simply using your iPhone and nothing more.
The above list is just a sample of the gadgets and apps which are available which could transform the sexy photos you take. To see some really hot pics of the Top Gay Escorts in the UK, visit SleepyBoy.com
What to know about your Gay Escort before you meet.
Deciding to book time with an escort is one of the most sexually rewarding things you will ever do – but if it is your first time booking one or you are in a new city and don't have a regular guy in mind then how do you ensure that the new escort that you choose will be the perfect fit for what you are looking for?
Well the answer is pretty simple and straightforward – spend a little time getting to know them. You can do this in a number of ways, the first and most common way is to spend some time viewing the fantastic section of escorts on the UK's largest independent Gay Escort directory sleepyboy.com
Register as a member on the site – it is fast, free and confidential and it also opens the site up so you can access all the benefits including more information about each escort – with up to 40 full size pictures of each gay escort and information about them in their own words this is a great way to start – do you like what you see and what you read?
Save time by using the search functions to find an escort near you and one that fits your needs. Because SleepyBoy.com covers the whole of the UK, you can search for your perfect rent boy by City Name or by Postcode. You can also use the advanced search function of the site to filter exactly to your needs – you can search by things as specific as minimum cock size, what fetishes & activities they are willing to give or receive. This is great if you are looking for a Gay Escort to fulfil a specific fetish or fantasy, especially if it is an uncommon one so you can contact someone who has already said they are happy with that activity. This saves both you and the escort's time.
Once you have had a look at the Gay Escorts that match your criteria then it is time to decide which one is your favourite – and contact them to see if they are available to make an appointment or for right now if you're really horny.
To contact your rent boy you can either call or text them, chat with them live online or send an email. If it is for an immediate meet then a call or text is the best way to contact - check that they are happy to do what you are looking for and that they are available when you want them and they are in the same area you are – then you are good to go.
Don't be a timewaster – Only contact your escort if you are actually interested in meeting them. It is absolutely fine to ask questions and check details but don't expect a hot and steamy text conversation as they want to save this until they actually meet you.
Taking some time in advance to check that the escort you like will be a good fit for your needs is the best way to ensure you have the experience you are looking for.
His place or yours - which is best for you night with a gay escort
There is no right or wrong place to meet with your Gay Escort you will be able to see from their profile on sleepyboy.com if they are happy to do Incalls, Outcalls or both.
Some Escorts are set up in such a way that they are happy and comfortable to have you in their space and you can visit them, some escorts even prefer that and it makes a great place to get away from the hustle and bustle of your daily life and escape for an hour or two with them. Meeting a Gay Escort in their space also is perfect if you live in a shared home or need some privacy away from your day to day life.
Many people find it preferable for their rent boy to come to them in their home. This provides comfortable familiar surroundings so you can just relax and enjoy the time you spend with the escort you don't have to worry about finding the right door or getting lost on the way to their home. You can also agree to meet at a place like a local landmark or tube station before you bring them back to your home.
If you are into games or toys and want your escort to join you then having them meet you at your place where you have all your items all ready to go is probably a good idea. If you are dressing in a particular way or expecting your escort to then this also may factor into your decision about where to meet your escort.
It is also good to ask the escort whether they have a price difference for their place or yours, as if one is cheaper then you perhaps can get a better deal and spend more time with them without spending the extra money.
It is also acceptable and common to meet in a neutral place like a hotel. If you are travelling for work or are on holiday and want to have some fun with a local escort then they can meet you in your hotel room. Many people also meet their escorts in a hotel near where they live as it gives the evening a sense of occasion and anticipation, especially if you are booking the escort for the whole night.
Wherever you decide to meet your escort ensure that you keep an eye on the time or set a timer so you don't overstay at his place and he knows when he is ready to go from yours. This avoids any confusion or awkwardness at the end of his time with you.
The escorts on sleepyboy.com are happy to take any questions about where to meet or after you contact them they may even suggest a preference but ultimately it is up to you. If you want to meet at their place then take the time to find out where it is and how long it will take you to get there so you don't arrive late and if you decide to meet them at your place then try and ensure you have a clean and tidy space, put some music on to make a pleasant and relaxing atmosphere ready for your escort to arrive.
Buying a Gift for your Escort: The Do's & Don'ts
It is well known that the best sex happens when you have had regular sex with the same man for a while and you get to know what each other really likes. It is no different when it comes to escorts, the more you get to know an escort and see them regularly the more satisfied you will become. Becoming a regular with a Gay Escort is beneficial for both of you as you build that relationship.
Every Rent Boy will tell you that they prefer spending time with their regulars as they know what to expect and become comfortable and enjoy pleasuring the same man again and again. For the recipient they get a better experience and don't have to spend time explaining what they like and don't like. There is often more flexibility when you see the same Gay Escort on a regular basis as there are often preferential rates for regulars or the escort will be may willing to come and visit you on short notice.
Building a professional relationship with your Gay Escort is probably one of the most rewarding things you can do and many men who have a regular Rent Boy wonder about the etiquette around giving gifts to the escort and how they will feel about that.
Fortunately the question is a good one to have, you have found an escort who you like, who satisfies your needs and that you see on a regular basis, if you want to give them a gift then they will most likely be happy to receive it. Hopefully by now you will have built up trust with your Gay Escort so that if they are at all uncomfortable that you have bought them a gift that they will be able to tell you so you know exactly where you stand.
Giving gifts is however very welcome and the only thing to remember is that it can't be used in lieu of payment, you pay for the escort's time and then any tipping or gifts in addition to this is because you enjoy the time you have together. Common gifts given to escorts include Wine, Chocolates. Vouchers and small jewellery items. Your Gay Escort will not be expecting any gift and as such will probably be pleasantly surprised if you bring something for them, especially if it is something quite personal like their favourite wine, or tickets for their favourite band.
When considering getting your Gay Escort a Gift:
Do
– Get them something personal to them
– Ensure gifts are given as an appreciation for their time and not as an expectation for extra services.
– Build a relationship and trust with your Escort before giving gifts
– Enjoy the act of picking something you think your Gay Escort will like
Don't
- Try and give a gift instead of an agreed payment
– Be offended if the Escort does not want to accept the gift – they will have their reasons
– Expect your Escort to reciprocate with Gifts to you
– Worry about expressing how much you enjoy the time you and your escort spend together
Are you ready for an overnight?
Sometimes you need a Gay Escort for just an hour or two, sometimes you want more. There are many reasons for wanting your escort to stay overnight. Some sexual fantasies just can't be accomplished in less than 8 hours! You might be visiting a new city for a night and want some company or you might be looking for a little more intimacy that an hour of fun sex will give you.
If you have a regular escort then you can ask them directly how they would feel about it, perhaps you want them to accompany you on a trip or you simply feel like you would like to spend a few more hours together than you have had so far.
Whatever the reason deciding to have an escort stay overnight can present with a few questions that we are going to try and answer here:
How much does an overnight with a Gay Escort Cost?
Each escort sets his own price for his time. Often if you are a regular or book multiple hours then the rate will be less than their normal hourly rate. Just ask your Escort how much they charge for multiple hours of their time.
Should I meet the Gay Escort First?
No – it is not necessary however many people like to have an hour or two with an escort before booking them for a longer time to make sure that they are able to satisfy all your needs. If this is not possible then take some extra time and be quite specific in communicating with the Gay Escort beforehand, especially of you have some uncommon requests or less common fetishes.
Do I have to provide Breakfast?
This would depend on what you have agreed with the escort beforehand but as you pay for the escorts time probably not, but most people will ensure there is enough food and drink throughout the evening and the morning to keep everyone well fed and happy. Having breakfast together is also a good way to relax and say goodbye.
Can we role play all night?
Again, you always need to check your expectations with your escort to ensure you are both comfortable with anything that happens on the evening but in theory absolutely!
Do we meet at his place or mine?
Most escorts do both in calls and out calls – most will be happy to come to wherever you are and if you want to go to their place just ask if that is possible when you first get in contact.
Can we meet in a Hotel?
Yes this is a very common place to meet your Gay Escort especially if you are in a new city. Check that the escort is happy to come to the hotel and have a great night. Whatever you want to ask about having a Gay Escort stay overnight – then just find a guy you like on sleepyboy.com and ask them. Each of the rent boys on our independent directory are unique and all have different ways they like to work so don't be shy – just ask and if you like what you hear arrange a time and place!
A Guide to Gay 'Types'
It is true to say that each of us are individuals, and many of us fit into more than one type, however labels and 'types' have helped us filter our preferences for years so here is a quick guide to some of the names and phrases so you can help categorise your favourites and help you find exactly the right guy for you!
Whatever type of guy you are looking for then you will find them on sleepyboy.com. We have the biggest and best directory of UK Gay Escorts, you can view who is online now and waiting for your call.
Twinks
Twinks are usually young gays, often skinny and often blonde that have a reputation for being party lovers and really into the latest fashions. Skinny shorts, floppy hair with phone in hand is often how you see Twinks.
Bears
Bears are the complete opposite of Twinks! Often older and definitely hairier - bigger is thought of as better and not necessarily muscle. A more butch lifestyle is associated with Bears, sometimes leather clad with facial hair they are generally larger older men. A subset of the Bear Type are the 'Cubs' - essentially Young Bears in the making!
Bulls
Also a subset of Bears, these are very large muscular bears, found in the gym pumping up and working out to keep their physique in tip top shape - this type can also blend well into the next two types.
Gay Jocks
Wearing Tight T-Shirts and considering himself athletic & muscular. Jocks are the sports bar loving guys who love football and all other very masculine style sports. Sporty, Sexy with muscles!
Circuit Boys
Tribal tattoos are common over their chiselled bodies and they spend their time intermittently between the latest party place and the latest gym! Gay-Listers
These guys are followers of the very latest celebrity fashions. Often seen posing with celebrity styled hair and a wardrobe to match they love selfies and sharing their lifestyles on every social media application they can possibly fit on their phone.
Drag Queens
This is a small, but loud, Gay Type. Always outrageous with incredible outfits, and are a league all of their own. Comedy, clothing and enormous wigs combine to create drag queens.
Otters
A great description of a body type - a thin, sometimes athletic guy that is hairy - no manscaping allowed! Slim and slinky is a great way to describe this type
Wolves
Think Wolverine - muscular but lean with not too much body hair but often lots of facial hair. Sometimes included as part of the Bear type and can be any age.
Whatever you 'type' of guy or if, like many of us, you like a blend of types then take a look at the guys waiting for you at sleepyboy.com. Many are within your postcode and are available to meet you right now.
Gay and Romantic - Why we love Paris
Paris is known for is romance and is a great place to visit for fun and has great international connections when visiting for work. Sleepyboy.com has a great list of Gay Escorts in Paris who can visit you anytime.
Here are some great tips from the French and English Rent Boys living in Paris so you can enjoy their beautiful city to the max
Gay Saunas in Paris
Visiting a Parisian Gay Sauna is a must for any Gay Man visiting Paris for the first time and it is even better when you take a Gay Escort with you as your Sauna Companion - they know the best Saunas in Paris to visit and ensure you get exactly what you want out of your time there.
Paris Sightseeing
How could we pick only a few of the amazing sights in Paris - there are so many! The Eiffel Tower, The Champs Elysees and the Moulin Rouge are some of the most iconic tourist attractions but there are so many more. Visit the many museums and galleries, take a cruise down the river, take a wine tasting class or book a table to discover French cuisine at its best are just some of the many options available in this cultural hot spot.
Gay Pride Events
Gay Pride events take place all over the world, but in Paris they do it differently. The Marche des Fiertés is an LGBT even that combines a traditional Pride - banners, celebrations, rainbows and fun, with strong campaigning for the equal rights and equal treatment for LGBT individuals and also for victims of violence and discrimination. It's a non-fixed date, usually mid to late June (in 2015 it was 27 June) and the route travels from Place Edmond Rostand to Place de la Republique - not the longest Pride march in the world, but given the narrowness of some of the streets, definitely one of the slowest!
Gay Paris
To find the most gay friendly hotels, the best bars and the places to flirt with Gay Parisians, head for Le Marais in the 4th Arrondissement- it's between St Paul and République and has long been one of the most liberal arrondissements (districts). Look out also for great art galleries, which are commonplace here with gay fave venues being Musée de la Chasse et de la Nature in the Hôtel Guenéguad (all that St Sebastian style stuff with arrows, tres sexy!) and the Musee Carnavalet in the Hôtel of the same name, which focuses on the history and development of Paris itself.
Gay Scene in Paris
Still in Le Marais, Le Duplex is a popular bar for sophisticated drinkers, especially those confident of their French language skills while l'Enchanteur is your top venue for finding a gay Parisian guy to try and pick up. Those who make that effort to communicate will find themselves well rewarded, the Parisian gay scene is friendly and inclusive as well as being cosmopolitan.
In October the Nuit Blanche cultural festival across Paris draws a large Gay crowd. The event, focusing on modern artists and celebrating installation and performance art above all, creates a sense of energy and excitement and is popular with 'transgressive' performers who push the boundaries in every fashion. As a result, it's a natural magnet for Gay attenders who appreciate outsider art and challenges to the norm, on every level.
10 Party Types in Gay Clubs UK
We love to party, and we know our Gay Escorts certainly do, and whether you are visiting a Gay Club in London, exploring the Gay Village in Manchester or enjoying the party in another city in the UK, we guarantee you will find these 10 types of people in whichever Gay Club you are in!
1. The Party Boy
All shapes and sizes can be described at the 'Party Boy' however in our minds it is usually the skinny Twink in sexy metallic shorts! Often students, who don't have to worry about work on a Monday, they party all night and you will find them on the same dancefloor every weekend!
2. The Older Gentleman
Since the club opened its doors 30 years ago this guys been here – week in, week out! Although he is aging in years he still can be found dancing to his own tune in questionable fashion in the middle of the dancefloor and he'll be here long after you have found somewhere else to party.
3. The Female Friend (Unfortunately named 'fag hag')
Inevitable really – rarely seen partying with other women, she visits Gay Clubs with her Gay friends after doing perhaps too many shots!
4. The Hen Party Girls
Giggling, with accompanying veil and sash – the Hen and her friends are obsessively taking photos of the semi naked men dancing in the club – none of which will look anything like the man they are going to marry!!
5. The Drag Queen
The hostess with the mostess at most clubs the Queen of the club stays in the limelight but never with the masses. Often to be found having photos taken with the hen parties and passing out free drink vouchers to those she deems worthy!
6. The Straight Guy
Normally after 3am, when a lot of the 'Straight' Clubs close there is often an influx of party loving straight guys. This occasionally leads to some of the straight guys 'experimenting' so if your into that keep a look out for those that look interested.
7. The First Timer
Often the first time gay club boy is either very drunk or hyper like a kid in a candy store. Often just old enough to be admitted to the club, the first time look is one of amazement or terror!
8. The Out-of-towner
Researched on the internet he has found that this club is the 'IT' club for your city – and will probably write a review when he gets home. Often overly enthusiastic, desperately trying to make friends - and more - he is easily spotted – and welcomed or avoided as you please.
9. The Lone Ranger
Sometimes also the 'Out Of Towner' is a more prowling type, not wanting it to be obvious that he is there by himself, possibly drunk and if so probably still in the closet he can be found waiting in a corner or by the bottom of the stairs waiting to be picked-up by the first person that makes eye contact with him.
10. The "I'm never coming back here again" Guy
You get these guys in life as well as in Gay Clubs – they say "I hate this place" as soon as they walk through the door, as he has done for the past few weeks. He stands looking slightly uncomfortable with his drink as his friends dance the night away until he announces 'there is nobody here' and leaves swearing he will never come back to this club – until next week – when he does!
Sexy Hotels & Suites to stay and play in Manchester
The Manchester Gay Escorts on SleepyBoy.com are the hottest around and they love their city! Most of the rent boys are available for both incalls and outcalls whether you live, work or are just visiting Manchester let them know where you are and they can arrange to meet. If you are looking for something a little special then take a look at our list of the top hot hotels & suites in and around Manchester for a steamy, sexy evening!
Here are our top five Manchester hotels and suites that combine glamour and romance. Some suggestions may surprise you - our insider knowledge has found some wonderful best-kept secrets!
1. Hotel Gotham
within walking distance of every amenity, this hotel is situated in a superb Art Deco building that used to be a bank, so the decor harks back to its history with pin-striped 'Bank managers' on duty and also alludes to Batman's Gotham City with its bat shaped 'Do Not Disturb' signs.
But it's the rooms, dark and decadent, marble bathrooms, monsoon showers and leather beds that make this hotel special. Opt for one of the five 'inner sanctum' suites to get the black leather walls with no windows but featuring a Wonderwall projection of the city skyline instead. There's a private members club too.
2. Eleven Didsbury Park
the most suburban of our selections, this Victorian boutique hotel has a townhouse settings with 20 beautifully designed rooms and suites, each with its own distinctive style and features from roll top baths to huge double doors that open onto the garden.
There's a residents' lounge and bar, and that garden! it's a wonderful walled garden redolent of Victorian romance so it's no surprise this hotel is a wedding reception favourite, but don't let that put you off. Attentive staff and excellent management ensure that guests in the hotel are never disturbed by wedding parties, other than to see blushing brides arriving in a flurry of mobile phone snaps!
3. Velvet Hotel
this is the ultimate sexy couples hotel. On Canal Street, in the heart of Manchester's Gay Village, it nestles in the centre of bars, restaurants and clubs, ideal for the party-minded guy! The five storey hotel focuses attention to, with statement wallpaper and bling chandeliers, plus some awesome artwork. Generous sized rooms with fun details such as a rubber ducky in every bathtub make this place fun, fun, fun! Ask for special features such as four poster beds and roll top baths, when you book.
4. Hotel Football
okay, it may not sound like a romantic venue, and when we go on to tell you that it's a collaboration between the Neville brothers, Ryan Giggs, Paul Scholes and Nicky Butt, you'll probably not feel any more happy about it! But let us stop you in your tracks - this hotel is lush …from the (dreaming of victory) embroidered pillowcases to the understated modern décor to the artwork from Salford University students, there's a lot of sexy detail to this hotel.
Yes, the staff wear football kit on match days, and yes, you can almost touch Old Trafford from the rooftop bar, which also has a five a side football pitch. But the excellent beds, free wif-fi and chance of bumping into one of the owners who are often about the place make this a great hotel, especially for those who love football.
5. Roomzzz
Our final choice is a luxury for less apartment hotel in central Manchester. Nudging the edge of Chinatown, Roomzzz is ultra-modern, slick and stylish but also very spacious. The service is pared down but efficient and if you're away for a few days with somebody with whom it might not be ideal to be seen, this somewhat anonymous but well-equipped apartment hotel has a lot to offer.
The breakfast pastries are superlative and the black out blinds really do their job, you can't tell if it's day or night outside, which is ideal for those who wish to be wrapped up in their lover, not their schedule. That starkly modern decor is oddly sensual too … think the best of Fifty Shades of Grey meets Changing Rooms and you've got quite a special ambience to enjoy.
Wherever you are staying in Manchester you can enjoy spending some time with one of the Gay Escorts on SleepyBoy.com
Fun Fetishes to try with a Gay Escort
Sometimes it's fun to experiment and exploring your fetishes with a gay escort can be fun and rewarding. Whether you are looking for a fun and sexy night or want to explore something new one of the hot boys on sleepyboy.com will be happy to help. If you have a particular fetish and want to make sure that the rent boy you like will join in with you then use the search function on our website to filter the boys that like what you like, or if you have a particular guy in mind send him a quick message to ask before you arrange to meet.
Here is a quick overview of some of the most popular fetishes around:
Bondage
A very popular bedroom activity – and can involve everything from sexy bondage tape, to light-hearted fluffy cuffs through to technical rope techniques and elaborate restraints that can be used across the body. You need to let your escort know how you like to be tied up and then how to pleasure you once you are. Being submissive and having someone else in control is extremely arousing for many men, but also the art and aesthetic of being tied up can also be important.
Spanking
Spanking is popular as a fetish as it incorporates being submissive and being aroused by a little bit of pain – which are both huge turn-ons in many men. Erotic spanking can also be used with other fetishes like Bondage and role play to heighten arousal. Like bondage spanking has many variations and can go from a light buttock spanking during sex to a full spanking 'session' with many different spanking implements like paddles, canes or whips depending on what you are into!
Latex
For those who love the smooth and sexy sheen of latex there is nothing hotter! Just the wearing of this sexy rubber is enough for some men, others prefer latex uniforms or role play with sexy latex costumes!
Uniforms
For many there is nothing sexier than a man in uniform, and choices vary wildly with school uniforms and military uniforms being the most popular. If you have ever fantasised about a hot sailor or steamy solider then asking your gay escort to join you in some fun dress up will be a great evening for you both.
Leather
Like Latex, it is the touch, feel, look and smell of leather than really gets some men going. Whether it is full on leather pants & biker jackets or something a bit more revealing, leather fans love everything about this material, and love to wear it and sometimes have fun sex toys made out of it for them to indulge in.
Trios & Groups
Wondering about what it wold be like to have sex with more than one man at a time? Then wonder no longer – many of our hot escorts have a friend or two they can bring with them for your date, if having a threesome or moresome is something that you have thought about then let our guys know and they can fulfil your fantasies.
This quick list is only the tip of a very large fetish list and our Gay Escorts & rent boys are friendly and professional so if you have a fantasy then let them know and they can help you fulfil it.
A Gay Guide to Bristol
If you just want a gay friendly night out or intend to stay for a while, Bristol has got everything you need from great clubs and bars to outstanding tourist attractions, shopping experiences and plenty of places you can eat tasty home cooked food. Situated on the River Severn and surrounded by wonderful countryside and historical sites, Bristol is the perfect place to visit if you want to experience LGBT life full on, the Gay Escorts that live and work in Bristol rave about this friendly compact city with style.
Bars and Clubs
Bristol has not one but two gay areas or villages across the city. The first is the Old Market Gay Village that hosts numerous bars and a cabaret and the second is called the Central Gay Village, for obvious reasons, and is the best place to go if you enjoy clubbing to the early hours. There is so much to choose from in the city that you may have to make more than one trip if you want to take in the full atmosphere of a night out on the town.
One of Britain's oldest LGBT venues, the Queen Shilling can be found on Frogmore Street and is perhaps one of the liveliest places on the planet come a Friday or Saturday night. Another riotous bar in the Central Gay Village is The Pineapple which actually hosts its own street party each year. If you fancy something a bit more sedate then head a little out of town to the Old Market Tavern that serves up a traditional pub atmosphere and food. A short walk along Old Market Street will reveal a host of other gay friendly bars and restaurants. Bristol's Gay Saunas are also worth a visit, especially if you take one of the sexy rent boys on sleepyboy.com with you!
Places to Stay
There are countless gay friendly places to stay in Bristol both within the village areas and outside. With accommodation to suit every pocket the only time you'll have to book early is when the gay pride events are running in June and July. The Radison Blue Hotel is excellent for top class accommodation and is set right in the centre of the city with great views and brilliant service, including an onsite gym.
The Future Inn is a good choice whether you're staying to sample the nightlife, in Bristol on business, or a bit of both. With occasional jazz nights it has a relaxed atmosphere and a none too shabby restaurant. And if you just want a little bed and breakfast then a place like the Woodstock Guesthouse on Bristol Road might be the ideal place for you.
Out and About Around Bath
If you don't want to confine yourself to just the gay scene around Bristol, then there are plenty of other attractions to catch the attention. Not only are there a host of restaurants and cafes to wile away the hours but there are numerous places where you can shop till you drop including Broadmead, The Galleries and Cabot Circus.
If you want to take in some of the history of the city while you wind down from a night out on the town, there are places such as the Clifton Suspension Bridge to visit and you can even spend a few hours at the local zoo.
Special Events for LGBT
Bristol runs two big LGBT events during the summer that attract people from all over the world. The main one is the Gay Pride parade in Castle Park which is held in July and is the culmination of a whole week of events celebrating the LGBT community. The other big event is the Bear Fiesta which takes place the first full week of June each year in and around Bristol's gay village.
Whether you're into twinks, bears or anything else you will find the best Bristol Gay Escorts on SleepyBoy.com
As the summer get closer and the days warm up and the evenings get longer we all want to start spending more and more time outside. This inevitably leads to a wondering about what else would be fun to do outside, picnics, sunbathing and for us of course some hot summer sex!
The question really is would you risk having sex outside? If you are looking for great sex and the thrill of perhaps being discovered then an outdoor rendezvous may just hit the spot – but do remember to be discrete on your outdoor adventure. The next question is of course – where your outdoor sex could take place so here are a few top options:
At The Beach
Relaxed sunbathing on a stunning beach with the sun warming our bodies is one of the best feelings in the world so it is no surprise that when we are this relaxed our minds wander to sex, if you are lucky enough to find a secluded beach then getting down to it there and then is passionate and fun – remember tho that sand gets everywhere- -and we mean everywhere – so lots of towels or if possible on a lounger avoids this little problem.
In the Water
Being at the beach also makes us think of having sex in the water – if you are on a busy beach then floating a little way out where no one can see what you are doing under the water may be a great way to have discrete open air sex! As the water makes everyone weightless, unusual positions are possible and more varied that you have ever before thought possible! Swimming pools are also a great place to have outdoor sex – if you go very early you may be the only ones there! Jacuzzis and hot tubs should also not be overlooked as commonplace – there is a reason most Gay Saunas have a Jacuzzi or Whirlpool – they are incredibly relaxing and erotic!
In the Forest
Taking a walk into the middle of nowhere is a relaxing pastime for many people, hikers, ramblers and those looking to get away from the crowds and find a special spot off the beaten track, lay down a blanket and have great sex in the fresh air! Now we don't advocate trying to find somewhere in your local park but putting on your hiking boots, grabbing a map of your local national park or forest and finding somewhere quiet is a great plan!
Bring the Outdoors in
If you are a little risk averse and what to do something outdoors but the worry of getting caught overrides the excitement of getting caught then perhaps a shady spot in your garden might do? Or a balcony at a hotel or Jacuzzi in a sauna – there are plenty of ways to add thrills to your sex life – just ask any of our hot gay escorts!
If you want to have sex outside then a making and sticking to a good plan so you don't get interrupted or disturb anybody's family picnic is definitely the way to go but there are so many unexplored quiet places across the UK we are sure you will find somewhere appropriate and if you want some company on your outdoor sex adventure then search through the hot guys at sleepyboy.com to find your perfect match.
A Gay Guide to Bath
Whilst it might not be as vibrant and well-known for gay friendly entertainment as near neighbour Bristol, there's still plenty to see and do in the regal city of Bath with plenty of welcoming hotels, bars, restaurants and visitor attractions. Bath is a city steeped in history and if you love your architecture it's a great place to take a stroll of a summer evening.
Bars and Clubs
Bath doesn't have a specifically defined gay area like many cities in the UK but there are enough places to visit and have a good time if you know where to find them. When the Bath Tap pub on St James Street closed recently, Mandalyns essentially took over as the premier gay bar in the city. Closed Monday and Tuesday but open till the early hours the rest of the week, it has recently been done up and has a great atmosphere.
Whilst other pubs in the city are mixed, you can be sure of a great reception wherever you go. The Rising Sun on Grove Street provides a traditional pub atmosphere as well as some excellent food. Rooms are available and they are touted as cooking the best breakfast in the region. The Garrick's Head is another good looking pub with a heavy slice of sophistication, particularly if you like high quality food and service. The pub is right next to the Theatre Royal in St John's Place so you can catch a good drama beforehand. Gay Saunas can be found a short drive away in Bristol and if you are looking for a Gay Escort in Bath, take a look at who is available on sleepyboy.com to introduce you to this lovely city and to have a great time.
Places to Stay
There is plenty of friendly accommodation in Bath including at the luxurious Paradise Hotel which was originally a 17th century mansion and lies not far from the city centre. If you want to be pampered and spend some time in elegant surroundings then this could be the place for you. As with other cities there are plenty of low cost alternatives such as the Travelodge and the Holiday Inn on Lower Bristol Road as well as a number of comfortable bed and breakfast establishments. Out and About Around Bath
As a centre of culture and history, Bath is probably up there with most cities in the UK and, indeed, across the world. Famous sights include Pulteney Bridge which has a variety of shops built into it and Bath Abbey which is one of the oldest buildings in the UK, not to mention the world famous Roman Baths in the centre of town. If you like your architecture you can spend at least a couple of days wondering around the city and seeing some of the most remarkable buildings gathered together in one small space.
Further out from the city centre there's plenty to see as well. Stonehenge and Cheddar Gorge are less than an hour's drive away but there are also places like The Fairfield House Museum where you can sample Bath's diverse heritage. But if shopping is your thing the centre of the city has a range of quaint and unusual stores and there's also a new shopping centre over in Southgate.
Special Events for LGBT
Unlike many other cities, Bath doesn't run a gay pride weekend where everyone can come and join in the fun. The nearest big event is over in neighbouring Bristol which runs the Bear Fiesta in June and the main pride event in July. That shouldn't put you off visiting, however, as there is much to do and see in this stunning city.
Gay Escorts, Bi-Sexual Escorts & Transgender Escorts in London, Manchester, Leeds, Birmingham & The whole of the UK
A major change has taken place in the last five years, where you can see an increasingly obvious decline of the gay escort in London and the gay escort in the UK. The reason for the decline of the male escort on the streets is the increase of the internets popularity. There are many reasons the gay escort in the UK has moved business online. A bi escort in London can feel more secure and can find far more clients online amongst many other reasons.
With the popularity of the gay escort in the UK and the openness of the gay community, there are many homophobic gangs which harass popular spots where one can find a gay escort in the UK. The same is said for the bi escort in London. Though the bi escort in London isnt gay and doesnt focus only on males, they are often harassed by anyone that disproves of their acts. The internet offers a safer place where both a bi escort in London as well as a gay escort in London can do business without the worry of being harassed or tormented based on their sexual preference.
Also, the bi escort in London can find a lot more business by posting an ad online rather than standing on the street where they once were. The bi escort in London also has a place in many of these online websites. The online world offers many customers that may have been uncomfortable or unable to approach a gay escort in London to do it in a more discreet and secure way. Instead of asking inappropriate questions, especially for first timers, a client can look at what the bi escort in London offers and then contact them for service. When approaching a gay escort in the UK usually happens in a quick manner and the client cannot fully look at them or communicate with them, and the internet provides the client with as much information and images as the client may feel they need.
A male escort can work online in several ways. The most popular is finding a gay escort in London website which offers ads which can be posted. The male escort then creates an ad with pictures, personal information, measurements, services they offer, and prices. This makes the shopping and searching much easier. Once the connection has been made and the male escort and client are in contact they can determine the place and time to meet. From there they male escort gets their payment and its 100% for them. A gay escort in the UK can find ads online anywhere from the very inexpensive to extremely pricey, depending on the traffic in the website.
The other way that a male escort can find work online is through an agent. Very rarely does a gay escort in London actually have a "pimp" as they tend to work alone or with an agency. The agency is a great way for a gay escort in the UK to find business and to keep it consistent. The way it works with an agency is that the client looks through the different pictures and chooses a male escort. Then based on the location, services, image, and personal preferences they choose a gay escort in London. Once they find what they need, they contact the agency and set a time of meeting and location. When the male escort finishes their work and takes the money, they give a percent to the agency and keep the difference and any tips. The percent is determined based on the popularity of the agency.
Thought you can still find a gay escort in London on the streets, there are far less today than there were 5 years ago. The internet has taken over and is controlling the male escort market. Whether through an agent or working on their own, the male escort can do business in a safer and more secure manner online.