The Best Gay Escorts are listed here on Sleepyboy. Search below for Gay Escorts, Bi-Sexual and Transgender Escorts. Search for your favourite Rent Boy or Gay Masseur across the UK. We have Gay Escorts in London, Manchester and all Cities across the UK. Whether you are looking for a date, a Gay Massage or a Sauna Companion search below to find your favourite Rent Boy. This is the best Gay & Bi-Sexual Escort Directory in the UK.
Escorts of the Day
Welcome to Sleepyboy.com
THE UK`S LARGEST INDEPENDENT ESCORT DIRECTORY
NOW SEE ALL ESCORTS PHONE NUMBERS AND PHOTOS FREE
When using an escort site, how many of the escorts are real? how many are still working? and how many sites allow non active escorts to stay on the site even if they stopped working? some sites have over 1000 escorts, but how many can you contact....test it out! try other top sites and you will see ANYONE can say we have 1000 escorts, thats easy, but how many can you contact?
---
If an Escort does not login within 30 days, you will not see the profile
"you know that you can get in touch as we check you can"
Browsing the site is totally FREE or you can view ALL photos and ALL escorts details by joining as a viewer.
For BETTER exposure escorts can upgrade their profiles by signing up and choosing one of the many packages we have on offer Basic, VIP, Silver, Gold & Platinum.
---
Gay Escort Model Fantasy
The models you see on aftershave and underwear adverts are renowned as the sexiest men alive. With their chiselled jawlines, just the right amount of stubble and abs that look to be carved by the gods, who could resist their sexy charms? It's a shame these men don't exist in real life… or do they? It's easy to conjure up an entire fantasy looking at them, but what if you could take him home and have your wicked way with him? Well, that is a real possibility with gay escort sites and your fantasy could become a reality.
Model Gay Escorts on Sleepy Boy
They say never judge a book by its cover, but in truth we are all visual creatures and can't help but be attracted by looks. There is nothing shallow about having a sexy fantasy about a gay model, in fact it can be incredibly sensual and if you can make that fantasy a reality, dreams really can come true. We are all guilty of lusting after models and watching certain films purely because of the sexy actors in them. Sadly the reality of actually meeting one of these heartthrobs hardly ever happens and we are limited to the depths of our sordid imaginations.
But imagine actually meeting a gay model that you have lusted after. Going up to him, touching his hand and looking deep into those dark, mysterious eyes and sliding your hand over those rock hard pecs. What would you do together? Where would you take him? Sometimes it is difficult to imagine the reality because it seems so unlikely, but this is one dream that actually could come true. Meeting a gay model escort is just like meeting any escort, except it offers you the chance to make your fantasies come true.
Gay Sex with a Gay Model
So what is your deepest, darkest fantasy? Do you simply want to be left alone together in your room? Or perhaps you want to visit a sex club together so you can stand proud with this gorgeous man beside you. What about having the ultimate boyfriend experience, flirting with the idea of having this man love and cherish you, chilling on the sofa holding hands and kissing. Have you ever fantasised about a gay model running his hands all over your body, massaging all your aches and pains away? Or perhaps you want to be the one to massage him, giving you the chance to touch every inch of his hard muscles.
Gay Escorts Willing to Please
All these possibilities are simply there waiting for you on the escort site's directory. It's time for you to judge the book by its sexy, tanned, muscly cover. Next time you're watching an advert or flicking through a magazine and a guy catches your eye, just imagine meeting him in person, touching his skin and hearing his voice say your name. The best imagination in the world won't beat the reality of this fantasy, so look through the hot boys and the model shoots on the sleepyboy.com website, find the gay model of your dreams and prepare for an amazing night.
Escort of the Week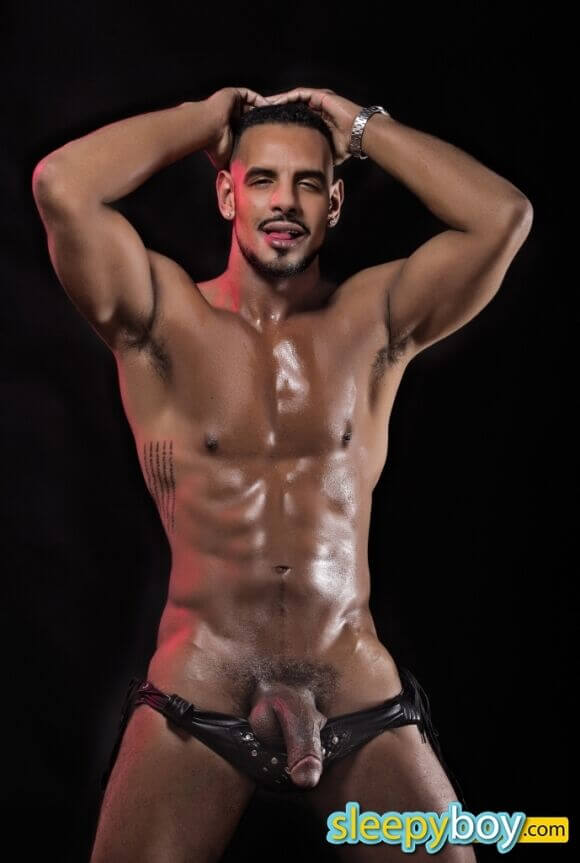 Escort of the Week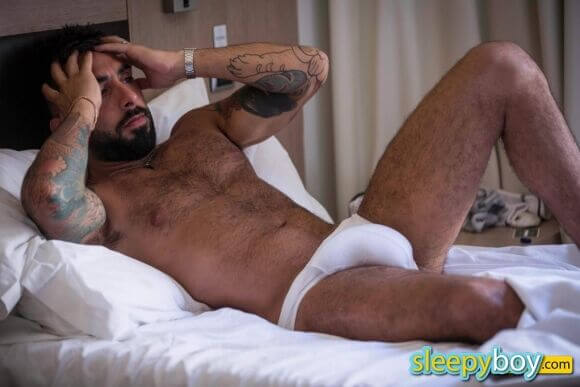 Why we love Gay Scotland
Because we love all gay communities in different countries all over the world of course! But what sets Scotland apart from the rest? Does the land of the kilt have an extra pizzazz to its thriving gay community? Quite possibly. Apart from anything, acceptance of gay people was late to reach Scotland. Homosexuality was legalised ridiculously late (but at last) in England in the 1960s, but incredibly, it wasn't until the 1980s that Scotland was able to follow suit. Since then the explosion of gay culture has rainbow trail blazed its way to the nation's hearts.
The Sexy Kilt Cummunity
This sudden rocketing of an openly gay society that made its appearance in the 1980s had actually been there all along. Scotland has always had its Bears and Chubs and Daddies, but now they were coming out in style, scattering Show Queens, Otters and Pups in its wake. Does this late arrival make Gay Scotland more special in the eyes of the gay community? Quite possibly. Nurturing and protecting this fledgling gay scene as it got properly underway would have inspired extra affection in some and a protective demeanour. After all, you do have to protect those that are the weakest in society don't you? Luckily, this is nowhere near the reality now.
What's under those kilts?
Well, indeed! Who knows.......the traditional garb of the Scottish man has found renewed popularity among gay men. It can be mysterious, erotic and tantalising. Is that jock you fancy going commando or does he have another surprise up his skirt?
A bit of what you fancy
Those cheeky chappies with an accent to die for are on the gay circuit in a big way in all the major cities as well as smaller towns. Edinburgh, Glasgow and Dundee have a thriving gay community, including gay hotels, gay saunas, gay dance clubs and gay bars. There is also a plethora of easily available apps like Grindr designed to help you in your search for that elusive, Scottish twink with the gorgeous accent who you know will be waiting out there for you somewhere......
Gay Scotland is Sexy
And, of course there will always be those who prefer the less wild side of the gay scene and choose a more laidback approach to their Scottish adventures. Luckily, there are exclusively gay groups which are designed to offer a comfortable way to enjoy the tartan country. The Black Kilt offers gay people the chance to explore the length and breadth of Scotland, surrounded by those who they are most comfortable with. It provides a safe environment meaning a hassle-free experience. Why not organise a trip? You might find some of those otters along the way.
So, all in all, Gay Scotland has a lot to offer. Liberalised drinking laws have meant that Scottish cities have a well-established party scene in its gay bars and clubs. Fun, lively and flamboyant, there has never been a better time to travel north of the border and see what entertainment beautiful Scotland can offer you and to find a sexy gay escort to enjoy it with visit www.sleepyboy.com
Escort of the Week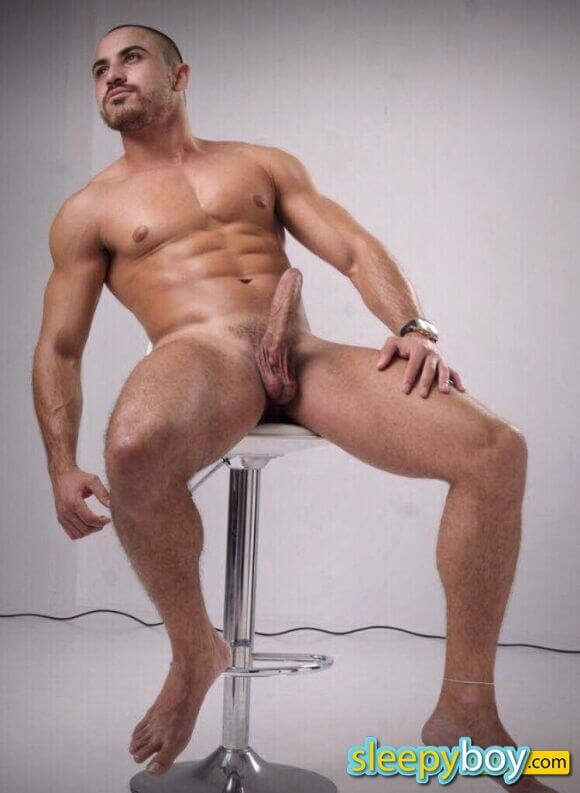 Escort of the Week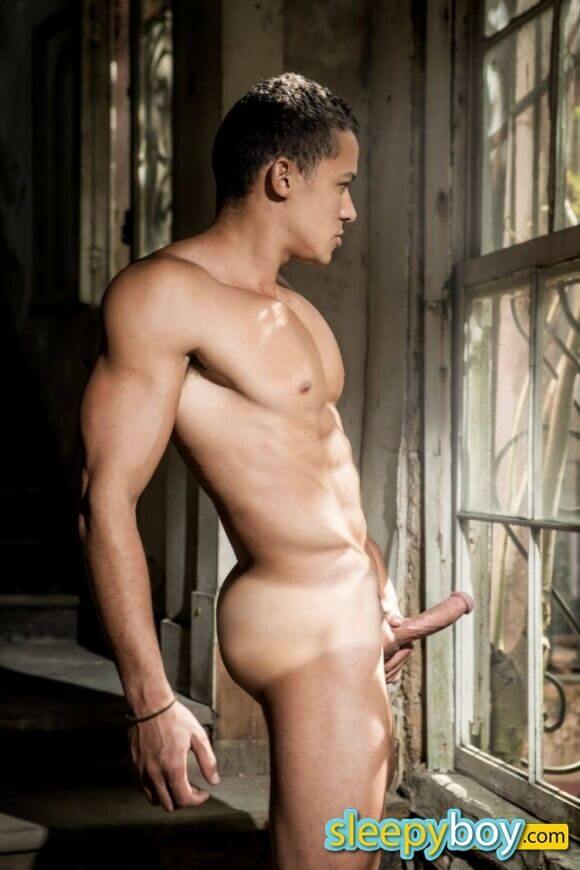 Gay Escorts for Older Men
The concept of gay escorts is no longer unusual or spoken about in hushed tones. Gradually over time it is becoming a normal part of life and something to be embraced for all the benefits it offers. For the older man, a gay escort means an opportunity for adventure, intimacy and fantasy fulfilment and this is a service that is becoming increasingly popular and for good reason.
Older Men & Gay Escorts
An older man seeking out the company of young men is something that has been happening for centuries. Consult any of Oscar Wilde's writing and you'll find numerous references to the experience. For the young man, the older gent offers experience and insight, while the younger man offers energy and adventure, although these roles aren't set in stone. It's an ideal match and so it is no surprise that older men are investing in the services of gay escorts. What is surprising to some is that a gay escort isn't necessarily a sexual affair. Gay Escorts are open to various experiences, ranging from the romantic and innocent to more fetishist activities.
Gay Escorts for many reasons
A popular service is the gay massage, which allows for a sensual experience with the possibility of sexual intimacy if both parties agree. Some older men simply want some company at an event or activity. There is no set plan for hiring an escort as the entire point of the service is to satisfy the individual's needs, so every day will offer something different depending on that individual.
The type of client will also vary considerably, from a single man looking for company, to a couple trying to add a little spice to the relationship. The sexuality of the client is also never set in stone. Some straight men use escorts as a way to find male friendship or to explore an area of their sexuality that is new to them. Male / female couples also may bring a gay escort into the relationship and not always just for sex. For any gay escort, the key quality to have is an open mind.
The benefits for the older man are limitless and often they find a new zest for life after their first experience with a gay escort. Whether lonely, disillusioned with life or finally finding the courage to try out a fantasy, the older man may find a gay escort can unlock deep seated passions, inspiring them in totally unexpected ways.
Finding a gay escort for the older man is no challenge, whether you are looking for someone young and strong, or someone a similar age. As with so many things in life, communication is vital in finding the perfect client–escort balance. Everyone has their limits and certain things they are not comfortable with. By discussing this at the start, you are then free to explore the relationship's potential without any fears. Who knows where it might lead you. To take a look at some of the best gay escorts in the UK, visit sleepyboy.com
Gay Escorts, Bi-Sexual Escorts & Transgender Escorts in London, Manchester, Leeds, Birmingham & The whole of the UK
A major change has taken place in the last five years, where you can see an increasingly obvious decline of the gay escort in London and the gay escort in the UK. The reason for the decline of the male escort on the streets is the increase of the internets popularity. There are many reasons the gay escort in the UK has moved business online. A bi escort in London can feel more secure and can find far more clients online amongst many other reasons.
With the popularity of the gay escort in the UK and the openness of the gay community, there are many homophobic gangs which harass popular spots where one can find a gay escort in the UK. The same is said for the bi escort in London. Though the bi escort in London isnt gay and doesnt focus only on males, they are often harassed by anyone that disproves of their acts. The internet offers a safer place where both a bi escort in London as well as a gay escort in London can do business without the worry of being harassed or tormented based on their sexual preference.
Also, the bi escort in London can find a lot more business by posting an ad online rather than standing on the street where they once were. The bi escort in London also has a place in many of these online websites. The online world offers many customers that may have been uncomfortable or unable to approach a gay escort in London to do it in a more discreet and secure way. Instead of asking inappropriate questions, especially for first timers, a client can look at what the bi escort in London offers and then contact them for service. When approaching a gay escort in the UK usually happens in a quick manner and the client cannot fully look at them or communicate with them, and the internet provides the client with as much information and images as the client may feel they need.
A male escort can work online in several ways. The most popular is finding a gay escort in London website which offers ads which can be posted. The male escort then creates an ad with pictures, personal information, measurements, services they offer, and prices. This makes the shopping and searching much easier. Once the connection has been made and the male escort and client are in contact they can determine the place and time to meet. From there they male escort gets their payment and its 100% for them. A gay escort in the UK can find ads online anywhere from the very inexpensive to extremely pricey, depending on the traffic in the website.
The other way that a male escort can find work online is through an agent. Very rarely does a gay escort in London actually have a "pimp" as they tend to work alone or with an agency. The agency is a great way for a gay escort in the UK to find business and to keep it consistent. The way it works with an agency is that the client looks through the different pictures and chooses a male escort. Then based on the location, services, image, and personal preferences they choose a gay escort in London. Once they find what they need, they contact the agency and set a time of meeting and location. When the male escort finishes their work and takes the money, they give a percent to the agency and keep the difference and any tips. The percent is determined based on the popularity of the agency.
Thought you can still find a gay escort in London on the streets, there are far less today than there were 5 years ago. The internet has taken over and is controlling the male escort market. Whether through an agent or working on their own, the male escort can do business in a safer and more secure manner online.