The Best Gay Escorts are listed here on Sleepyboy. Search below for Gay Escorts, Bi-Sexual and Transgender Escorts. Search for your favourite Rent Boy or Gay Masseur across the UK. We have Gay Escorts in London, Manchester and all Cities across the UK. Whether you are looking for a date, a Gay Massage or a Sauna Companion search below to find your favourite Rent Boy. This is the best Gay & Bi-Sexual Escort Directory in the UK.
VIP Plus
Welcome to Sleepyboy.com
THE UK`S LARGEST INDEPENDENT ESCORT DIRECTORY
NOW SEE ALL ESCORTS PHONE NUMBERS AND PHOTOS FREE
When using an escort site, how many of the escorts are real? how many are still working? and how many sites allow non active escorts to stay on the site even if they stopped working? some sites have over 1000 escorts, but how many can you contact....test it out! try other top sites and you will see ANYONE can say we have 1000 escorts, thats easy, but how many can you contact?
---
If an Escort does not login within 30 days, you will not see the profile
"you know that you can get in touch as we check you can"
Browsing the site is totally FREE or you can view ALL photos and ALL escorts details by joining as a viewer.
For BETTER exposure escorts can upgrade their profiles by signing up and choosing one of the many packages we have on offer Basic, VIP, Silver, Gold & Platinum.
---
Escort of the Week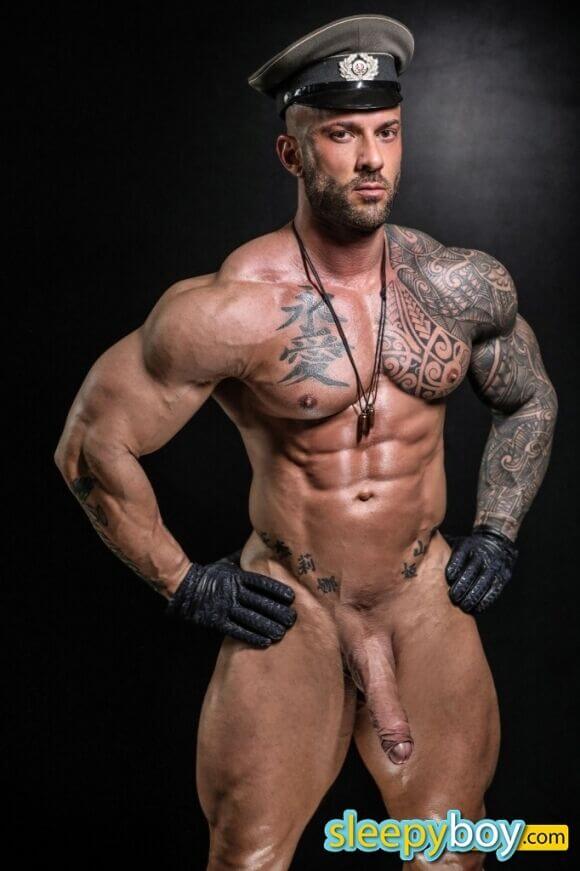 Gay Birmingham is the Place to be!
Lodged in the heart of the UK, the city of Birmingham boasts a thriving and vibrant multi-cultural LGBT community with a range of welcoming bars, clubs and restaurants and other attractions that make it one of the most popular destinations in the country. The city's gay village is set in the Southside district around Hurst Street not far from the Chinese Quarter and every year over 70,000 people descend on the area to take part in Birmingham Pride. If you are looking for the best in Gay Escorts in Birmingham then check out the sleepyboy.com directory to see who is around in the Birmingham area.
Birmingham Bars and Clubs
In 2009, the Birmingham Council approved over half a million in grants to make improvements to the area which means that the gay village is one of the most recently developed and attractive areas of the city. The buildings around Hurst Street host a wide range of bars, clubs and restaurants to suit almost every taste.
Calling itself the first gay bar in the city, Bar Jester is certainly one of the oldest in the village and recently underwent a refurbishment. Camp Karaoke and cabaret are the order of the day and it remains one of the most popular LGBT venues in the area. If you like more of a mixed clientele then a bar like Chic may be to your liking or the even more stylish Queer Street.
Gay Birmingham
There's no lack of entertainment in the village with places like Eden that has an indoor and outdoor stage for cabaret and The Queen's Tavern which opened just a few years ago. With three dance floors designed to keep you going to the small hours, The Nightingale Club hosts top acts every Saturday night and has evenings for the 'larger man' twice a month. There are also some great gay saunas in Birmingham, if you want to take a sauna companion with you then all of the rent boys listed on sleepyboy.com will be happy to accompany you.
If good food is the thing you want then Birmingham has a wide range of top quality restaurants serving dishes from all over the world, including the award winning Loft Lounge that lies in the heart of the gay village.
Birmingham Hotels and Accommodation
As you would expect from any international city, there are plenty of hotels and accommodation to choose from in Birmingham. You can go for the Crown Plaza and Ibis Hotels in the city centre or, if you wanted somewhere more intimate closer to the gay village then you might like to opt for the Wellington Hotel on Bristol Street or The Fountain Inn on Wrentham Street.
Out and About Birmingham
Whether you want to shop, eat, dance, walk, see a film or even visit a chocolate factory there's enough to do in Birmingham to keep everyone busy. Historic Birmingham includes the location that inspired J R R Tolkien to create the Lord of the Rings trilogy at Sarehole just outside the city centre and you can pay a visit to Warwick Castle to take a step further back in history.
For the nature lover there is always a walk out in the countryside or you can visit an attraction like the amazing National Sea Life Centre that has everything from seahorses to sharks. For film lovers there's the huge IMAX cinema and for art lovers there's the Birmingham Museum and Art Gallery.
If you are looking for a gay escort in Birmingham to accompany you or spend an hour or a night with then visit https://www.sleepyboy.com/uk/city/Birmingham/ to find your favourite Gay Escort in Birmingham
Escort of the Week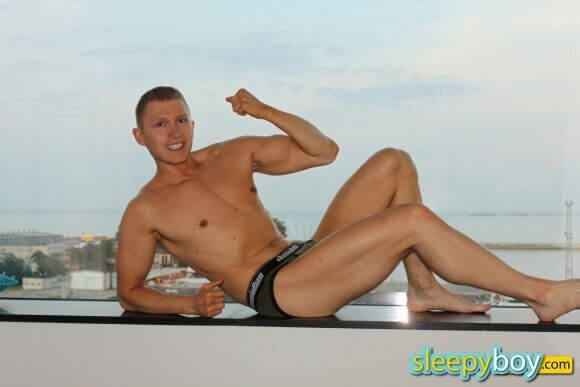 Escort of the Week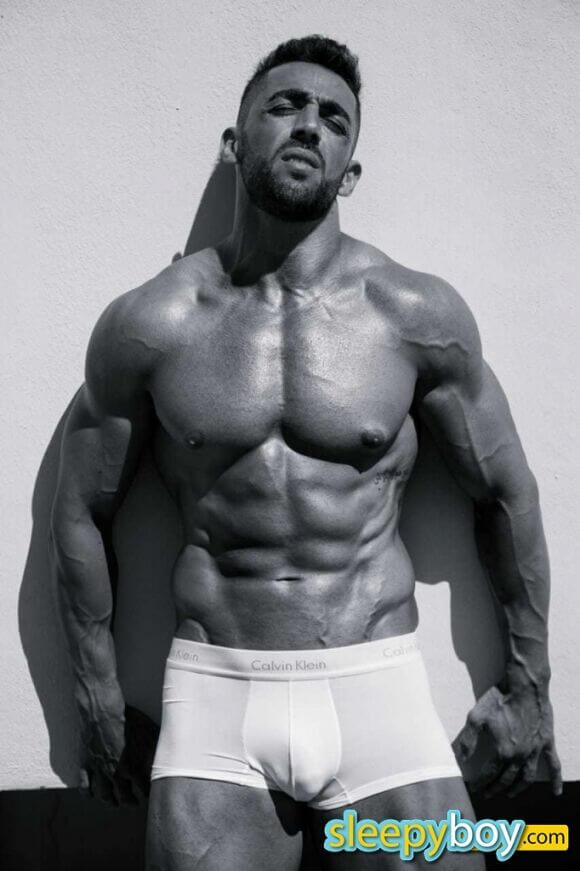 A Quick History of Lube
Anyone who loves great gay sex knows how important a good lube is to make things go smoothly! Great anal sex comes from a combination of a partner who understands what you need and like and a great lube to make your gay sex dreams become reality. Gay Escorts are great advocates of using a lot of lube, but the lubes you now buy are quite a modern invention.
There are a huge array of lubes on the market today to suit every types of needs, flavoured lubes and lubes that include a tingling sensation are just some of the novelty lubes that we know and love. Lube has been used throughout history to aid great gay sex so we thought we would have a look at what has been used over time to let things slide in and out just the way we want them to.
An array of natural substances has been used over time as lube here are some of the more interesting ones:
Olive oil as a Lube
The classical Greeks loved sex, it can be seen in everything from their art to their plays and the writings of the time and they were very open about gay sex and anal sex meaning they had to find a suitable lube to help them along in their desires. Olive oil was easily available to the ancient Greeks so was used frequently in the sex that they had. The earliest reference we have for using Olive oil as a lubricant is as early as 350 BC. They also interestingly created the dildo which was made from leather and suggested to be used with, yes you guessed it, olive oil for easy insertion!
Seaweed as a Lube
Perhaps not the most common of substances to think of when you are looking for a great way to have that nice hard cock up your ass, but seaweed was used as standard for a long time. China, Japan and places like Korea have evidence that seaweed was boiled down into a slippery substance throughout their history.
Yams as a Lube
Just like the ancient Greeks, the Japanese were very open about gay sex and anal sex in particular so it is no wonder that they looked for everyday substances to aid their anal poundings! The Edo period in Japan (1603-1868) notes that they used a substance made from grated Chinese yams, which made a sticky slimy substance perfect as a lubricant.
Clove Oil as a Lube
Dildo's were present in ancient Japan and so there are many references to men having anal sex or using dildos with clove oil as their lubricant of choice. Probably chosen as it also has pain killing properties along with muscle relaxing properties that make up for the more pungent smell when compared with other types of oils. Today clove oil is still an ingredient in many modern lubricants.
Saliva as a Lube
Before there was anything else to use as a lubricant there was saliva! The oldest, most affordable, more readily available at a moment's notice lube will always be saliva. Not as slippery as other substances but still useful either as a way to kiss, lick and arouse your partner and as a last resort if you have run out of everything else!
Escort of the Week
Why we Love the Sports Gear Fetish
Gay men often love to see a hunky man playing sports, so it is no wonder that a sports gear fetish has grown in popularity over the years. Whether it is checking out sexy men in the gym, watching hunky rugby players at a game, or watching elite sportsmen on TV, there can be no doubt that these fit, lean, athletic men are a joy to look at! Sports Gear Gay Fetish
If you want to enjoy having sex with a sexy sporty man, then remember to let your gay escort know that you love a sporty guy and he can wear the appropriate clothing for your date. Whether it is just the clothing that turns you on or you like your guy to come hot and sweaty after playing his favourite sport, or after a workout at the gym, gay escorts are more than happy to accommodate your fantsy!
The sports gear fetish is a rising trend in the UK, but it is even more popular with our European cousins in Germany and France. While sports fetish events can be found in the UK, they are in abundance in these European countries and we look forward to more of these events making their way to our shores.
Links with Other Gay Fetishes
As so often happens with fetishes there is a crossover with other types of gay fetishes. The sports fetish can include men who simply love the athletic look and the clothes that go with that, it can also encompass the chav fetish as sportswear is a huge part of that look. In addition, it can also include those who have a foot or trainer fetish as the sweaty aspect of a sportsman really gets them horny, and it can also include those who have a jock or muscle fetish as those wearing the sporty gear often are ripped!
Male Masculinity and Sportswear
A man who is into sports is often a very masculine man, a man who loves to work out at the gym and then get down and dirty with his team mates on the sports field. It can also encompass those who love to be with a winner, a sports celebrity or just someone who likes to be competitive, these men are so very attractive and getting them into bed is a fantasy for many men.
Clothing Expectations
As everyone likes something different there are no hard and fast rules about which sportswear is appropriate. Some men like to see footballing wear, some like to see cyclist in their tight shorts, some like wrestlers in their outfits and some just like to see a hot sweaty guy from the gym. As there are no preconceptions you can ask your gay escort for exactly the look you want, and they can make your sportwear fantasy a reality wherever and whenever you want.
Gay Escorts and Sportswear
Gay Escorts, like the ones listed on sleepyboy.com are experts in meeting your sexual needs. Find your favourite, the one who looks or acts how you want your sporty guy to be, then ask for them to wear the clothing you want, and you will have the best night of your life – guaranteed!
Gay Escorts, Bi-Sexual Escorts & Transgender Escorts in London, Manchester, Leeds, Birmingham & The whole of the UK
A major change has taken place in the last five years, where you can see an increasingly obvious decline of the gay escort in London and the gay escort in the UK. The reason for the decline of the male escort on the streets is the increase of the internets popularity. There are many reasons the gay escort in the UK has moved business online. A bi escort in London can feel more secure and can find far more clients online amongst many other reasons.
With the popularity of the gay escort in the UK and the openness of the gay community, there are many homophobic gangs which harass popular spots where one can find a gay escort in the UK. The same is said for the bi escort in London. Though the bi escort in London isnt gay and doesnt focus only on males, they are often harassed by anyone that disproves of their acts. The internet offers a safer place where both a bi escort in London as well as a gay escort in London can do business without the worry of being harassed or tormented based on their sexual preference.
Also, the bi escort in London can find a lot more business by posting an ad online rather than standing on the street where they once were. The bi escort in London also has a place in many of these online websites. The online world offers many customers that may have been uncomfortable or unable to approach a gay escort in London to do it in a more discreet and secure way. Instead of asking inappropriate questions, especially for first timers, a client can look at what the bi escort in London offers and then contact them for service. When approaching a gay escort in the UK usually happens in a quick manner and the client cannot fully look at them or communicate with them, and the internet provides the client with as much information and images as the client may feel they need.
A male escort can work online in several ways. The most popular is finding a gay escort in London website which offers ads which can be posted. The male escort then creates an ad with pictures, personal information, measurements, services they offer, and prices. This makes the shopping and searching much easier. Once the connection has been made and the male escort and client are in contact they can determine the place and time to meet. From there they male escort gets their payment and its 100% for them. A gay escort in the UK can find ads online anywhere from the very inexpensive to extremely pricey, depending on the traffic in the website.
The other way that a male escort can find work online is through an agent. Very rarely does a gay escort in London actually have a "pimp" as they tend to work alone or with an agency. The agency is a great way for a gay escort in the UK to find business and to keep it consistent. The way it works with an agency is that the client looks through the different pictures and chooses a male escort. Then based on the location, services, image, and personal preferences they choose a gay escort in London. Once they find what they need, they contact the agency and set a time of meeting and location. When the male escort finishes their work and takes the money, they give a percent to the agency and keep the difference and any tips. The percent is determined based on the popularity of the agency.
Thought you can still find a gay escort in London on the streets, there are far less today than there were 5 years ago. The internet has taken over and is controlling the male escort market. Whether through an agent or working on their own, the male escort can do business in a safer and more secure manner online.