The Best Gay Escorts are listed here on Sleepyboy. Search below for Gay Escorts, Bi-Sexual and Transgender Escorts. Search for your favourite Rent Boy or Gay Masseur across the UK. We have Gay Escorts in London, Manchester and all Cities across the UK. Whether you are looking for a date, a Gay Massage or a Sauna Companion search below to find your favourite Rent Boy. This is the best Gay & Bi-Sexual Escort Directory in the UK.
Escorts of the Day
Welcome to Sleepyboy.com
THE UK`S LARGEST INDEPENDENT ESCORT DIRECTORY
NOW SEE ALL ESCORTS PHONE NUMBERS AND PHOTOS FREE
When using an escort site, how many of the escorts are real? how many are still working? and how many sites allow non active escorts to stay on the site even if they stopped working? some sites have over 1000 escorts, but how many can you contact....test it out! try other top sites and you will see ANYONE can say we have 1000 escorts, thats easy, but how many can you contact?
---
If an Escort does not login within 30 days, you will not see the profile
"you know that you can get in touch as we check you can"
Browsing the site is totally FREE or you can view ALL photos and ALL escorts details by joining as a viewer.
For BETTER exposure escorts can upgrade their profiles by signing up and choosing one of the many packages we have on offer Basic, VIP, Silver, Gold & Platinum.
---
Escort of the Week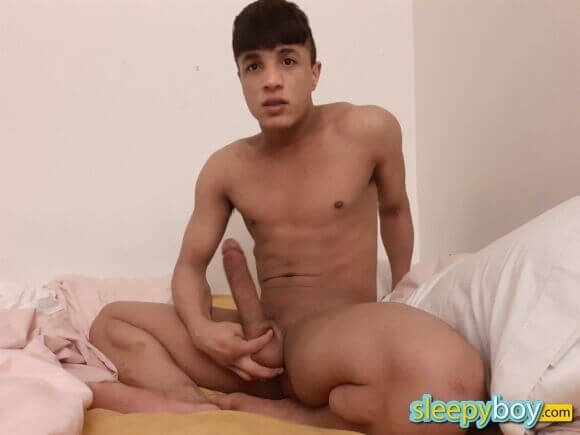 Advice for First Time Anal
Anal sex is a wonderful thing, but if you are an anal sex virgin then it can be a little intimidating about what to expect. Fortunately, the amazing gay escorts at www.sleepyboy.com have a lot of anal sex experience and so have the best tips to make your first time one to remember.
First Time Anal Sex Tips
The best way to have a great first gay anal sex experience is to find out as much about it as possible including asking for tips, so here are a few tried and tested tips to make your first experience an amazing one.
Lube all the way - One of the best and most important tips for first time anal sex is to remember to use lots of lube, and when you think you have lubed up enough – add a little bit more! Lubrication is the key to relaxed and enjoyable anal sex, even those who have beautiful, regular anal gay sex swear by the use of lots of lube. Make sure there is lots of lube not only around your hole but also up into your ass to make for a smooth connection.
Practice makes perfect – Playing with yourself to get comfortable with the sensations of anal sex is also a great tip for anal virgins. Starting with your fingers (and lots of lube – see above tip) explore how it feels to have your fingers up there and what feels good and what doesn't. Then you can move on to some small anal toys. Using anal toys to get used to the experience of having a penis in your ass is a great way to get used to the feeling before you try it for real.
Small & Steady – When it comes to anal toys, don't get too excited, buy and use the small ones first. You may be horny when you see the anal toys on offer and think the bigger the better, but if you have not had anything up there before, top tip – start small. Buy the small ones so you can get used to the sensations and then you can move up to the larger ones after that, they will still be there when you are ready.
Relax – Probably the best tip, along with the lube tip. If you are worried and uptight this will be reflected in your asshole. To enjoy anal sex, you must be in a relaxed and happy state with your ass open, relaxed and ready to receive. Nervousness is expected but don't let it take over. A tight butt hole will make things much more difficult however much more lube you use and can be painful.
So, there are the top tips for getting ready for your first gay anal sex experience, the most exciting tip however is to really enjoy your first anal experience. It will never come again and you will remember it forever so maybe having your first anal sex experience with a beautiful man who really knows how to make you feel good is the best idea. Gay Escorts are the perfect answer to having your first gay anal experience they are experienced, kind, sexy and are devoted to making that experience perfect.
So, find your favourite on www.sleepyboy.com and make the most of your firs gay sex experience with a gay escort.
Escort of the Week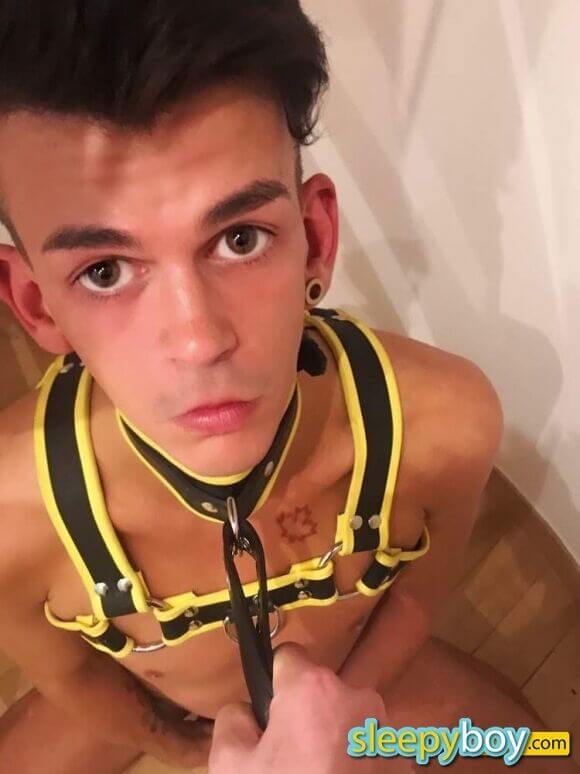 What options can I use to search for my Gay Escort?
You know what you like – or perhaps you want to try something completely different? Whether you are looking for someone specific or just like to browse to discover new sexy men then the sleepyboy.com gay escort directory has all the search functions you need to find your ideal gay escort.
Browsing the gay escort directory
As the biggest and best gay escort directory on the net, you can find every type of sexy man on there, ready and willing to fulfil all your desires – but how to find the one for you? Simply browsing through the gay escort directory will make you horny, there are so many different types of beautiful men showcasing themselves on their profiles it won't take you long before stumble across someone who really gets your heart pumping. Browsing the images and reading the profiles of the men will really give you an insight into their personality and what they can offer you.
Specific Searches
If you know you want something specific, then you can you the search functions on the gay escort directory to display all the sexy escorts who are ready and willing to fulfil your specific desires. Perhaps you are looking for a boyfriend experience, a sauna companion or a gay escort to dominate you in BDSM games, whatever you are looking for you will find it on the biggest gay escort directory.
Location Searches
If you need a gay escort to be close to where you live then you can use the location search to find the ones closest to your location or tube station. This location search also works well if you are traveling away for work or pleasure, so you can find escorts in your new locations rather than just near your home. Many escorts are willing to travel if you talk to them first so if you find a gay escort that is perfect for your needs but seems far away just send them a message to see if they are willing to travel to where you are. Searching for a gay escort using the location search features really helps narrow your options when you are looking for your perfect guy.
New Escorts & Prestige Escorts
If you use gay escorts frequently and you want to find someone new then head to the new escorts section of the gay escort directory. These are the guys who are have recently listed on the directory and so you may not have come across them before. While it is nice perhaps to use escorts that you have had in the past, sometimes something or someone new will come along that can blow your mind.
Prestige escorts are also listed separately on the gay escort directory so if you are looking for the best escorts on the gay escort directory then visit here first and have a quick search to find the guy you are looking for.
Escort of the Week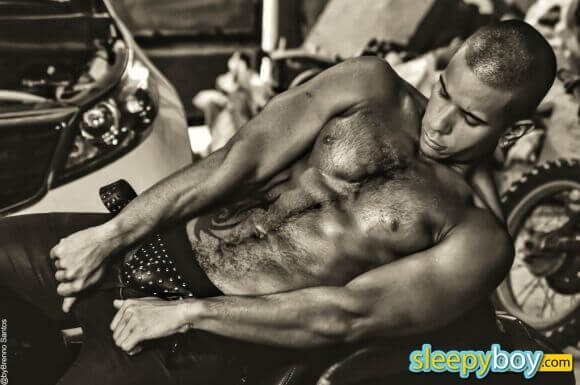 Can I book a Gay Escort if I am on Holiday?
January is often a time when we are deep in the heart of winter and we think of warmer climates and so thoughts turn to holidays!
One of the biggest things you will be thinking about is who to go on holiday with and if you can take a gay escort with you on holiday. The answer of course, is yes you can take a gay escort with you on holiday and there are so many reasons why doing this will ensure you have the best holiday ever.
Travelling to a new place, whether in the UK or abroad is a great time to indulge in some self-exploration and some self-care. Going somewhere new with someone who is there to make you feel amazing and pick up on all of your needs and wants is a great investment in you and your needs.
Here are some great ideas on how to spend an amazing holiday with a sexy and sultry gay escort.
Private Villas with a gay escort
One of the best ways to truly unwind in a private setting is to hire a private villa in a sunny country and enjoy the one on one time with your favourite gay escort. You can find great villas in the sun, lots of them have great BBQ areas and private pools for you to simply relax and enjoy with your gay escort by your side to fulfil your every desire. Skinny dipping in your private pool – check, sexy massages on your sun lounger - check, horny afternoons of steamy sex – check! Sounds like bliss!
Touring Holidays with a gay escort
Perhaps you have always wanted to tour a exotic country, or cross a few European countries by train, bus or car then taking a gay escort as your companion will make it an event to remember. Gay escorts make amazing conversation, are cultured, and interesting people to talk to and have your interests at heart so it makes perfect sense to have them at your side on this type of holiday.
City Breaks with a gay escort
Short trips away either in the UK or abroad are great opportunities to explore your sexual needs for a whole weekend or even a week in a new place to both of you. Being somewhere where you won't bump into people you know gives a true feeling of freedom and you are able to be whoever you want to be in the knowledge that you gay escort is there to meet your every need.
Beach Holidays
Do you dream of lying on the beach or by a pool in the warm sun and have a beautiful man there to look after you and your needs. Then after a warm day relaxing at the beach you can dine out at lovely restaurants before heading back to your hotel to be completely sexually satisfied by your gay escort. If that doesn't sound like heaven we don't know what does!!
Escort of the Week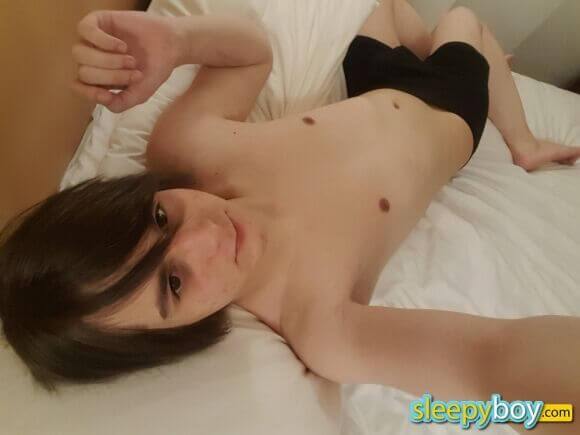 Gay Escorts, Bi-Sexual Escorts & Transgender Escorts in London, Manchester, Leeds, Birmingham & The whole of the UK
A major change has taken place in the last five years, where you can see an increasingly obvious decline of the gay escort in London and the gay escort in the UK. The reason for the decline of the male escort on the streets is the increase of the internets popularity. There are many reasons the gay escort in the UK has moved business online. A bi escort in London can feel more secure and can find far more clients online amongst many other reasons.
With the popularity of the gay escort in the UK and the openness of the gay community, there are many homophobic gangs which harass popular spots where one can find a gay escort in the UK. The same is said for the bi escort in London. Though the bi escort in London isnt gay and doesnt focus only on males, they are often harassed by anyone that disproves of their acts. The internet offers a safer place where both a bi escort in London as well as a gay escort in London can do business without the worry of being harassed or tormented based on their sexual preference.
Also, the bi escort in London can find a lot more business by posting an ad online rather than standing on the street where they once were. The bi escort in London also has a place in many of these online websites. The online world offers many customers that may have been uncomfortable or unable to approach a gay escort in London to do it in a more discreet and secure way. Instead of asking inappropriate questions, especially for first timers, a client can look at what the bi escort in London offers and then contact them for service. When approaching a gay escort in the UK usually happens in a quick manner and the client cannot fully look at them or communicate with them, and the internet provides the client with as much information and images as the client may feel they need.
A male escort can work online in several ways. The most popular is finding a gay escort in London website which offers ads which can be posted. The male escort then creates an ad with pictures, personal information, measurements, services they offer, and prices. This makes the shopping and searching much easier. Once the connection has been made and the male escort and client are in contact they can determine the place and time to meet. From there they male escort gets their payment and its 100% for them. A gay escort in the UK can find ads online anywhere from the very inexpensive to extremely pricey, depending on the traffic in the website.
The other way that a male escort can find work online is through an agent. Very rarely does a gay escort in London actually have a "pimp" as they tend to work alone or with an agency. The agency is a great way for a gay escort in the UK to find business and to keep it consistent. The way it works with an agency is that the client looks through the different pictures and chooses a male escort. Then based on the location, services, image, and personal preferences they choose a gay escort in London. Once they find what they need, they contact the agency and set a time of meeting and location. When the male escort finishes their work and takes the money, they give a percent to the agency and keep the difference and any tips. The percent is determined based on the popularity of the agency.
Thought you can still find a gay escort in London on the streets, there are far less today than there were 5 years ago. The internet has taken over and is controlling the male escort market. Whether through an agent or working on their own, the male escort can do business in a safer and more secure manner online.