The Best Gay Escorts are listed here on Sleepyboy. Search below for Gay Escorts, Bi-Sexual and Transgender Escorts. Search for your favourite Rent Boy or Gay Masseur across the UK. We have Gay Escorts in London, Manchester and all Cities across the UK. Whether you are looking for a date, a Gay Massage or a Sauna Companion search below to find your favourite Rent Boy. This is the best Gay & Bi-Sexual Escort Directory in the UK.
Welcome to Sleepyboy.com
THE UK`S LARGEST INDEPENDENT ESCORT
DIRECTORY
NOW SEE ALL ESCORTS PHONE NUMBERS AND PHOTOS FREE
When using an escort site, how many of the escorts are real? how many are still working? and how many sites allow non active escorts to stay on the site even if they stopped working? some sites have over 1000 escorts, but how many can you contact....test it out! try other top sites and you will see ANYONE can say we have 1000 escorts, thats easy, but how many can you contact?
---
If an Escort does not login within 30 days, you will not see the profile
"you know that you can get in touch as we check you can"
Browsing the site is totally FREE or you can view ALL photos and ALL escorts details by joining as a member to the left hand side of this text.
Escorts can upgrade their profiles to get TOP exposure by signing up as an escort and then choosing one of our Basic or Gold membership packages.
---
Latest Sleepyboy News
Escort of the week - Justin
December 18th, 2014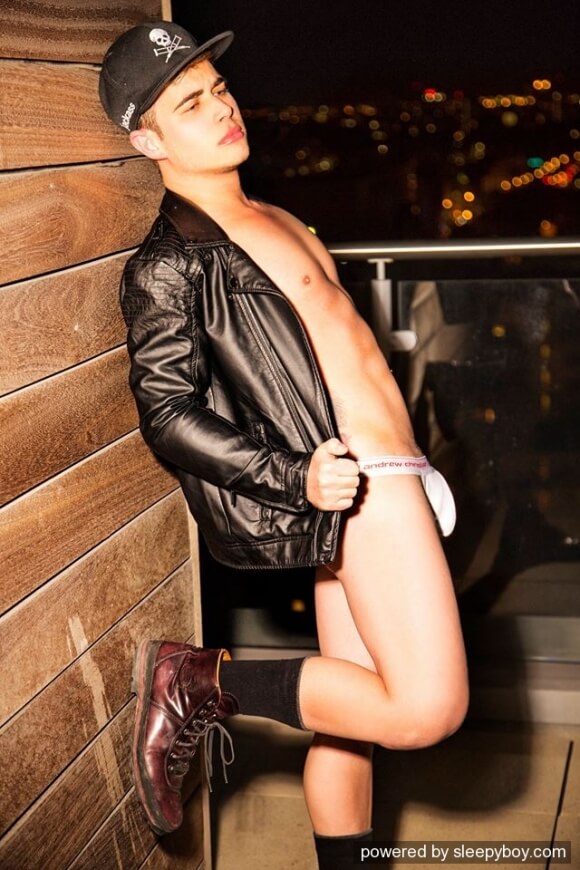 What's your Gay Sex Fantasy?
November 28th, 2014
A recent gay sex poll revealed that 67% of British Gay Men believed that they are more sexually adventurous than previous partners. So this go us to thinking – what is your favourite gay sex fantasy?
In the same gay sex poll the top five adventurous sex activities were listed as:
Role play
Sex outdoors
Sex in public places
Sex with a stranger
Threesomes
It is no coincidence that much of the gay erotica themes itself around these fantasies so we thought we would have a look at them one by one and see how a gay escort from sleepy boy can help fulfil those gay sex fantasies you have been dreaming of!
1. Role Play
72% of the guys asked in the poll said they had fantasised about role playing a scenario, unfortunately they didn't go into any fun details! Whatever your gay sex role play fantasy might be you can search through our escorts for a rent boy that suits you. Are you looking for a Military Muscle Man? A younger or older encounter? Sub or Dom? A boyfriend experience or a sauna companion Sleepy Boy has the best a biggest list of rent boys across the UK all waiting to fulfil your role play fantasy? Use the About Me feature on the escorts profile to find out more about their likes and dislikes.
2. Sex Outdoors
61% Of the gay men asked in the poll said they had fantasised about having sex outdoors. Now this one is a little trickier as you do have to be very discreet when embarking on such an adventure!!
3. Sex in Public Places
37% Of the men polled said having sex in a public place really turned them on, and at sleepy boy we have the best sauna companions in the UK. Whether it is your first time to a Gay Sauna or you want some company at your regular haunt we have a list of the best boys in any city across the UK for your enjoyment.
4. Sex with a Stranger
For 28% of the men asked in the poll having sex with a stranger was an adventure in itself, why waste time and effort looking for a stranger in a bar when you can browse through hundreds of gay escorts and choose one that fulfils your ideals and is local to you. You don't have to know anything about them to have a safe stranger encounter fantasy fulfilled with a rent boy on sleepyboy.com
5. Threesomes
Threesomes, and we also assume foursomes or moresomes are the gay sex fantasy of choice for 26% of the men asked in the poll. The logistics of fulfilling a fantasy like a threesome can be daunting, whether you want to add one to spice up a night with you and your partner or you ask one of our gay escorts to bring a friend. Using sleepyboy.com search and profile views you can quickly and easily see which of our escorts are up for threesomes and who they can bring along for the party! Whatever your Gay Sex Fantasies are a gay escort is the easiest and best way to have them fulfilled, find a profile you like, and if you are wanting something very specific that they have not listed in their profile then tell them briefly about the fantasy you would like fulfilled and they will let you know if they can help you out!
Escort of the week - Harrison
November 22nd, 2014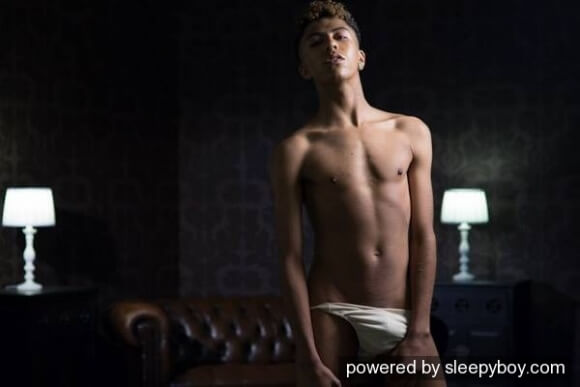 How to find The Perfect Gay Escort for You
November 7th, 2014
Here at Sleepy Boy we have the best list of currently available gay escorts anywhere in the UK. We
have put together a few top tips for finding your perfect gay escort for your best night ever!
1. Search for a rent boy local to you
At sleepy boy you can search for your gay escort either by regions or by City. We have the best list of escorts in all major UK cities. Search for Escorts in UK Capitals like Edinburgh and London and other major cities like Manchester, Birmingham, Liverpool and Leeds. We also list international rent boys and those that are willing to travel to or with you. When you search for a gay escort in your city and you find a profile you like you can also check the About Me and Maps section as it will often give you a good idea of where they are located!
2. Use the Search Filter Options
If you have specific preferences in your ideal escort you can use the quick filter to search by their age and whether they provide incalls, outcalls or both. This will narrow help narrow your search down significantly. If you don't mind then leave the search filters clear and you can browse through the beautiful profiles.
3. Talk to Escorts Right Now – Ask any Questions
We pride ourselves on providing the very best service and at sleepy boy you can see who has logged into their escort in the last 30 mins so you can send them a quick message to find out what they can offer or when they are available. Click here http://www.sleepyboy.com/list_online_escorts.php
4. Use our Quick Links to Find our Top Escorts
Find our top Gay Escorts quickly and easily using the Top 20 Escorts Search Facility (http://www.sleepyboy.com/top20.php) and our premium gay escorts
(http://www.sleepyboy.com/list_avail_escorts_premium.php) for the best gay escorts, rent boys, sauna companions and gay masseurs available.
5. Read the Profiles – they are informative 
The first thing that you will look at when browsing for your escort will of course be the profile photos – when you see someone that catches your eye click into their profile and see more photos and read about them lots of your questions about what they like and don't like is included in the profile. There is information about Age ranges that they will meet, how far they are willing to travel, their preferred role (if any) whether they agree to duo's/trio's, fetish sex they like, and all their contact information is included. Have a look and if they match what you are looking for – what are you waiting for?
6. Look at the new boys!
Click here (http://www.sleepyboy.com/new_escort.php) for the newly listed escorts on sleepyboy.com. If you are looking for someone new and fresh the most recently listed escorts are available here.
7. Gay Massage & Sauna Companions
Most of our gay escorts are happy to give and receive gay massage and enjoy a day or evening with you in a gay sauna, check their profile for info or just contact them and ask – Whatever you are looking for in a gay escort or rent boy then sleepyboy.com has them listed. We have the best list of gay escorts in the UK and have escorts across all major cities and regions, use our postcode search to find the nearest rent boy to you!
Win a pair of sleepyboy coloured hipsters
October 29th, 2014
Entry is FREE and we have 15 pairs to give away Please see my blog to win!
1 - 5 of 126
Gay Escorts, Bi-Sexual Escorts & Transgender Escorts in London, Manchester, Leeds, Birmingham & The whole of the UK
A major change has taken place in the last five years, where you can see an increasingly obvious decline of the gay escort in London and the gay escort in the UK. The reason for the decline of the male escort on the streets is the increase of the internet's popularity. There are many reasons the gay escort in the UK has moved business online. A bi escort in London can feel more secure and can find far more clients online amongst many other reasons.
With the popularity of the gay escort in the UK and the openness of the gay community, there are many homophobic gangs which harass popular spots where one can find a gay escort in the UK. The same is said for the bi escort in London. Though the bi escort in London isn't gay and doesn't focus only on males, they are often harassed by anyone that disproves of their acts. The internet offers a safer place where both a bi escort in London as well as a gay escort in London can do business without the worry of being harassed or tormented based on their sexual preference.
Also, the bi escort in London can find a lot more business by posting an ad online rather than standing on the street where they once were. The bi escort in London also has a place in many of these online websites. The online world offers many customers that may have been uncomfortable or unable to approach a gay escort in London to do it in a more discreet and secure way. Instead of asking inappropriate questions, especially for first timers, a client can look at what the bi escort in London offers and then contact them for service. When approaching a gay escort in the UK usually happens in a quick manner and the client cannot fully look at them or communicate with them, and the internet provides the client with as much information and images as the client may feel they need.
A male escort can work online in several ways. The most popular is finding a gay escort in London website which offers ads which can be posted. The male escort then creates an ad with pictures, personal information, measurements, services they offer, and prices. This makes the shopping and searching much easier. Once the connection has been made and the male escort and client are in contact they can determine the place and time to meet. From there they male escort gets their payment and its 100% for them. A gay escort in the UK can find ads online anywhere from the very inexpensive to extremely pricey, depending on the traffic in the website.
The other way that a male escort can find work online is through an agent. Very rarely does a gay escort in London actually have a "pimp" as they tend to work alone or with an agency. The agency is a great way for a gay escort in the UK to find business and to keep it consistent. The way it works with an agency is that the client looks through the different pictures and chooses a male escort. Then based on the location, services, image, and personal preferences they choose a gay escort in London. Once they find what they need, they contact the agency and set a time of meeting and location. When the male escort finishes their work and takes the money, they give a percent to the agency and keep the difference and any tips. The percent is determined based on the popularity of the agency.
Thought you can still find a gay escort in London on the streets, there are far less today than there were 5 years ago. The internet has taken over and is controlling the male escort market. Whether through an agent or working on their own, the male escort can do business in a safer and more secure manner online.